BEST SOUL
The Best Soul on Bandcamp: October 2021
By Brandon Ousley · November 08, 2021
This month, we dive into soul gems that are focused on love and discovery. From Ego Ella May's self-care mantras to Bathe's escapist voyages, these offerings suit this autumnal season of transition.
.
00:10 / 00:58
Montréal-based singer KALLITECHNIS offers smooth R&B about rocky relationships with her newest EP, BECAUSE IT FEELS GOOD. Powered by rhythmic productions drawn from trap, ambient, dance-pop, and neo-soul, resoluteness builds in her breathy laments about falling in and out of love. Intro "SOBER" is a graceful balm about the realizations one reaches about their worth after a thorny union. Emotional strain creeps in the EP's middle stretch, beginning with a chill ode to reclaiming happiness while distancing from a toxic ex in "SELFISH." In its woozy '80s post-disco groove, she sings, "Yeah I'm feeling kinda selfish, oh/ I take back the piece of my soul/ You took for yours to feel whole." On the biting "DINNER WITH A GEMINI" she's over the jadedness of her Gemini man. She later ponders whether a relationship rife with misunderstanding is worth fighting for on a peppy duet with Canadian singer-rapper Kofi, "HOLD ME DOWN." The songs on BECAUSE IT FEELS GOOD serve as glow-up tonics on finding love within before loving someone else.
.
00:10 / 00:58
Perseverance informs acclaimed UK soul-jazz vocalist Ego Ella May's fourth EP. She describes Fieldnotes as a series of musical observations sprung from "a weird and confusing time" during the COVID-19 lockdown. The rich, gentle sway of her tranquil voice is highlighted by spacey alt-R&B backdrops as she delivers cathartic mantras on overcoming her dark reality. The EP's spirited bookends—"Breathe" and the Flwr Chyld-helmed "Speck of Dust"—are centered directly on self-care. On "Breathe," she sings of healing herself from internal and external forces weighing her down: "'Cause I feel pressure/ That I put on myself/ Self-imposed pressure and I need to be held." In a time of racial reckoning and pandemic anxiety, May walks a tight line between awareness and escapism on "YoYo," while finding light in her depression on the gloomy, Eun-produced "I Feel Something." There's resounding power in the latter song's vulnerable refrain: "Something's lit up, they won't get us," she dreamily sings over a bed of jazzy ad-libs. It's a climactic moment that cements the distress May releases throughout Fieldnotes.
Bathe's anticipated follow-up to their 2019 debut EP, I'll Miss You, is an immersive travelogue set to music. Exploring love, connection, and culture, Bicoastal finds the emerging Brooklyn-based duo in full flight. Singer-songwriter Devin Hobdy's honeyed tenor veers from serene croons to euphoric raps, floating across producer-songwriter Corey Smith-West's ethereal spells of surf music, chillwave, and alt-R&B. The scenic tapestry of dreamy guitars, aqueous basslines, textured beats, and drifting synths is transportive, suggesting New York City's grit, Los Angeles's busy beaches, and the tropical breezes of Cuba all together. The duo call up the bliss of longing for a faraway lover's embrace, like on the blue-light soul of the title track and the sexy serenade, "Sundress." On the aching "First Base," an airy-toned Hobdy yearns for a broken union to mend amid the strain. The pursuit for home and community grounds these stories—"Pull Up" conjures a sun-kissed afternoon kick back with friends, while the tropical-flavored "Bolero" doubles as a tribute to the duo's Afro-Caribbean ancestry and spiritual reconciliation with the cultures that shape them. Bathe's spacious, richly textured songs are every bit deserving of attention.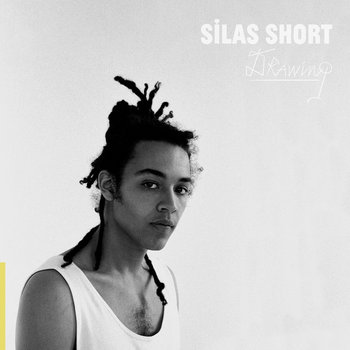 .
00:10 / 00:58
Merch for this release:
Vinyl LP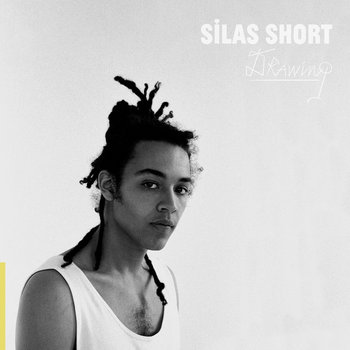 Milwaukee native Silas Short's falsetto evokes a muted jazz trumpet. His soft, shadowy tone doesn't fade into the background; it fills every corner and space. When it dissipates, its angelic calm lingers. Alongside his intriguing voice, his one-man-band approach feels refreshingly low-key. Melding jazz, neo-soul, gospel, and alternative rock into a singular palette, his debut EP Drawing is a mini canvas that brings these elements to the fore. Birthed from a creative block during the COVID-19 lockdown, Short turns healing into beauty. The reflective single "ROOMS" looks to past life lessons for serenity in the present. He leans into subtlety on tracks like "Queen of Paisley," "BOGUS," "Joint Identity," and "Cloudy Jane," which feature hazy movements of jazz improvisation and harmonies. In the EP's titular centerpiece, he finds comfort in his art, offering an inspirational epiphany: "Things are gonna be different/ It's OK, things are gonna get shifty/ self-love needs no permission/ I'm gonna draw my vision." Drawing hints that this talented 24-year-old, Chicago-based singer's future vision is bound to get bolder.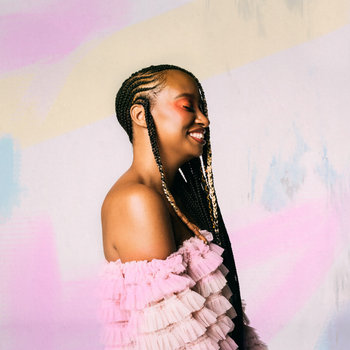 .
00:10 / 00:58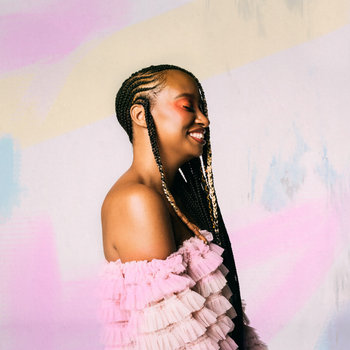 Dallas-raised singer-songwriter Bianca Rodriguez (aka BeMyFiasco) isn't a newbie to the game. Her sweet voice has graced songs from the likes of Phonte, Little Brother, Zo! and Tall Black Guy, and Robert Glasper. She's also released two EPs, 2013's Solitude and 2016's Layers. Her Phonte-helmed debut album, Where I Left You, firmly parks her R&B wheelhouse into the Foreign Exchange orbit. With support from hip-hop duo Little Brother, R&B singer Darien Brockington, multi-instrumentalist/producer Zo!, and prog-soul stylist Carlitta Durand, BeMyFiasco levels her life experiences with varied expressions of love. On the dreamy opener "Ask Me When I'm Done," feel-good lead single "Bad Dream," and the candid "2 Car Garage," she reflects on how far she's come in her journey. Romance has its joys on the bright "Love Feels" and the vintage R&B slow burn, "U and I," as well as its lows on the gloomy "Withdrawal." The album makes clever throwback stops at '90s Chicago house on the fun "Caramel" and '80s electro on the icy kiss-off, "Through the Middle." Brimming with confidence and purpose, BeMyFiasco makes a welcome reintroduction on Where I Left You.