BEST SOUL
The Best Soul on Bandcamp: May 2020
By Chaka V. Grier · June 08, 2020
This month's column includes two more albums—one by John Skweird, one by Madison McFerrin—that were recorded during isolation, as well as albums by Lili K and Inez that bask in the beauty of love. It's time to dig into this month's good, good music.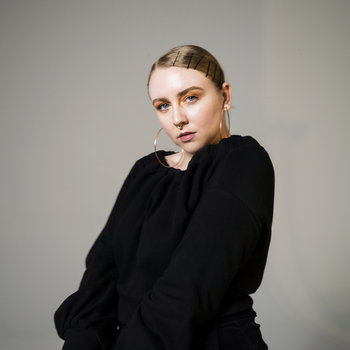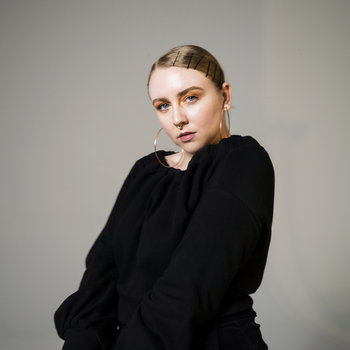 Chicago based soul-jazz singer Lili K has been releasing lush, sophisticated soul for the past eight years, collaborating with high-profile Chi town alums like Chance the Rapper and Vic Mensa. Her latest offering, which is full of seductive slow burns, continues her penchant for collaboration. Songs With Friends consists of five duets, and the wide range of singing partners gives Lili K plenty of opportunity to switch up her style. On "Will You Still Call," featuring The O'My's, and the gospel-tinged Evan Lane duet "Fall," she's yearning and vulnerable; by contrast "Hocus Pocus," which features B-Free, flutters with honeyed harmonies, and has so much cocky swagger it might inspire you to give yourself a little "I got it like that" wink the next time you walk past a mirror.
A mix of old and new music, guest artists, and instrumental tracks, Zen Bias Volume 1 is the perfect album to kick off the summer "sheltering in place on the patio" season. Funky rhythms and soulful vocalists meet, mingle, and shine across these 10 uplifting tracks. Nicky Prince's remake of the classic Michael Jackson disco hit "Can't Help It" and Harleigh Blu's "I Can't Change Ya" are two fantastic neo-soul standouts.
Philadelphia's Lauren Scott keeps it short and sweet on this two-track EP. Her lo-fi, soul-folk hybrid quietly draws you in using just a few musical elements and Scott's probing voice. "After it all falls away/ Maybe I'll be alright," she sings, with the ache of someone lost in heartache. Scott has the kind of tender, evocative voice that can go anywhere it pleases, whether it's jazz, pop, soul, or beyond.
Natalie Gardiner
5
The airy, melodic songs of Natalie Gardiner suggest the wafting scent of summer blossoms and the sheer delight of all-consuming love. Gardiner's 5 updates sultry, '70s-style soul for a new decade. From the longing of "Dig a Little Deeper" to the warm nostalgia of "Swan Song," Gardiner deftly conveys love's warm glow.
Inez's Voicemails and Conversations could be two albums—even three. Its 21 tracks feature full conversations, voicemail snippets, and plenty of slow-burning R&B. In anyone else's hands, its hefty length could be a lot to take in, but Inez fills V&C with one banging track after another: the hushed, stirring "Clouds," the slow-smoldering "Show Me," the breathless "Love X INEZ." It's a full immersion into the world of an immensely talented artist.
Though his robust, sensual voice radiates confidence, John Skweird admits, in the album notes for Shortcomings, that anxiety, insecurity, and fear briefly halted his desire to make music. It took the world collapsing around him to shake him into action. "Nothing like a worldwide pandemic to put your fears in perspective and develop a sudden onset of 'fuck it,'" the Trinbagonian neo-soul singer-songwriter wryly writes. The album runs from a budding sense of self-love on "Finally," to "Diary of a Quarantined Mind," where Skweird confronts an invisible ex who made him feel less than worthy. And then there's "Feel Good" and "Worst Way," two songs brimming with lust, yearning, and "organismic clouds."
A friendly reminder from New York vocalist Madison McFerrin: "Stay the Fuck Inside." McFerrin puts that phrase on a loop, her lush vocals climbing and circling each other. It may be the coolest song to play out your window this summer when you spot your neighbors heading out to the beach.
There's a dreamy soulfulness to the voice of London UK's LaAerial, and she puts it to lovely use on Piscean Dream. Produced by LaAerial as she travelled across Asia, the album is inspired by the astrological sign associated with deep waters and mystery. Laerdal's sound fits squarely into the "cosmic soul" category popular since the '70s and carried on by icons like Amel Larrieux (who has called LaAerial a "beautiful vocalist"). Releasing fear, sinking wholeheartedly into love, and the joy of romantic connection—all of those feelings are beautifully explored on Dream.