BEST SOUL
The Best Soul on Bandcamp: February 2022
By Natelegé Whaley · March 16, 2022
In this month's selections, from Moonchild's calming Starfruit to Raveena's worldbuilding Asha's Awakening, you will find soundtracks for love, lust, loneliness, rebirth, and rebellion.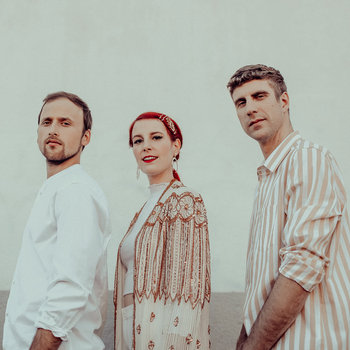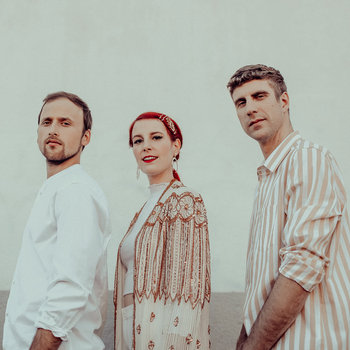 Merch for this release:
2 x Vinyl LP, Compact Disc (CD)
On past albums, Moonchild has made velvety soul mostly in a silo, but on their fifth Starfruit, the trio collaborates with mainstays who have inspired the group, including Alex Isley, Lalah Hathaway, and Rapsody. Amber Navran, Max Bryk, and Andris Mattson experiment with new synths while maintaining their signature atmospheric vibes and Navran's ever feathery vocals carry vivid love tales from varying perspectives. The piano digs deep on "Tell Him," as Navran and Hathaway harmonize the pain of feeling unsatisfied in love and not feeling heard by their partner. "He won't hear a thing I'm saying/ Just wanna make it right," they sing, longing for a change. For "Too Good," Navran wonders if the sweetness she's found with her fiance is too good to be true because of the sour experiences of her past. While "You Got the One," Isley joins in to float over a liquid groove to assure someone their affections are genuine. "Maybe it seems you, Don't have much to count on, But you got one, you got one." Overall, Starchild's sincerity softens us.
Merch for this release:
Vinyl LP, Compact Disc (CD)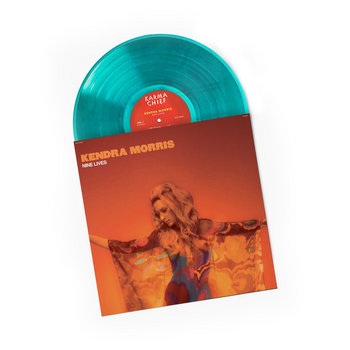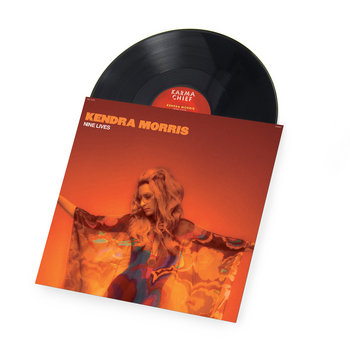 Kendria Morris' Nine Lives, channels the origins of classic soul to celebrate her "new chapter; label, and an evolution to the next level of adulthood," according to her album notes. From her early years playing in bands in her native Florida to collaborating with hip-hop greats DJ Premier and Ghostface Killah on her 2016 EP Babble, Morris has gone through several career rebirths. "My mistake/That I lead nine lives/But it feels so good/Every time I die," she wails on the album's title track, speaking to her love for evolution. In its entirety, Morris is an open book, waxing poetic around outgrowing the old and re-grounding in the new. For instance, on "Keep Walking," she's clearing the air and breaking off a relationship, but you don't sense any regret. "I'm finally gonna tell the truth/That I don't wanna be your love," she bellows frankly. And "Who We Are" Morris sings prayerfully toward making meaning of this life. "We reach to be loved, and still/We are grasping for something/That feeds us an empty until." Whether losing or gaining, Morris won't tire from her pursuit of happiness.
Merch for this release:
Cassette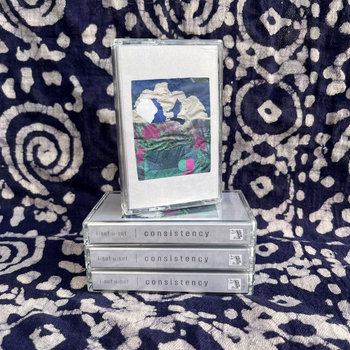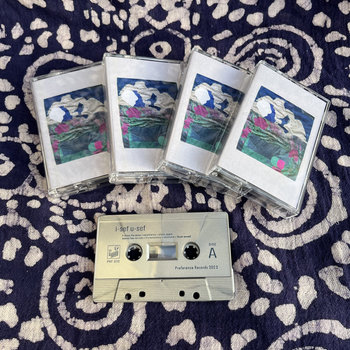 Ann-Arbor-based i-sef u-sef's Consistency is a subdued blend of bassoon-led experimental jazz, hip-hop soul beats, and dreary autotune vocals that releases the pain of loneliness. "I hope that this album can encourage whoever listens to reflect introspectively and feel ok being: alone, and not lonely," the musician writes in album notes. The project kicks off gently and grows more agitated. With smooth transitions, it plays as one long ever-shifting song with 13 scenes. "it's temporary" is a head-nodding bounce about expecting a connection not to be forever. "This might have some promise/But I know what you'll do/This is temporary," he concludes before carelessly letting his guard down. "Y" explores a similar emotion of hopelessness in relationships, "Why invest knowing it'll end? Why waste time making a mistake?" And on "Better for you," he watches a past flame move on to another relationship. "I can't change/but you can leave," he accepts. Consistency reminds us the anxieties that arise when making and breaking deeper bonds can be transmuted into beautiful art if nothing else.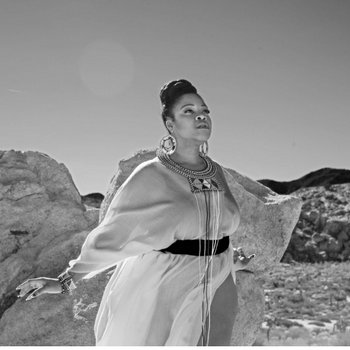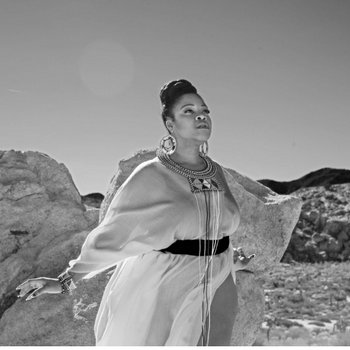 On Jimetta Rose's "My Damn Self (intro)," she declares over heart-hitting drums: "I make this music/I make it for my damn self." This ethos carries The Gift – Around The Way Queen, the Los Angeles native's latest introspective album threading jazzy numbers, R&B grooves, hip-hop-inspired beats, and spoken word. Rose preaches about life throughout the record while inviting her audience to do their questioning around existing, as well. "All you're looking for is inside of you. Subtract the lies and magnetize the truth," Rose advises on "When You Wake Up," a lo-fi boom-bap beat. On "The Ledge," she searches for fresh air while painting vivid images about the harsh realities of her city. And on the bass-heavy "Might Could Be Nice," she imagines what it'll be like for someone to hold her hand again. Although this album had been shelved for years, the elements of finding hope while persevering are timeless and doesn't give it's age away.
French R&B artist Crystal Murray's childhood was filled with influential music played at home—including Beyonce, Betty Davis, and Kelis. Born to an American jazz artist father and a French booking agent mother, her eclectic album reflects the plethora of music she was exposed to as a child—transversing traditional soul, rock, and pop. On the slow-burning "BOSS," Murray's confident lyrics pair nicely with the song's Betty Davis-inspired rock-soul. On the fast-paced "Too Much to Taste" Murray is straightforward about her need for love: "I've got so much to give/I'm full of love to waste." The catchy "Bags on Bags" starts slow before giving way to an endnote that allows Murray's lyrics to reverberate. The album closes with the electro "GAMES" where Murray's voice glides on the fiery beat. Twisted Bases is an entryway to Murray's experimental soul sound.