BEST SOUL
The Best Soul on Bandcamp: August 2021
By Natelegé Whaley · September 10, 2021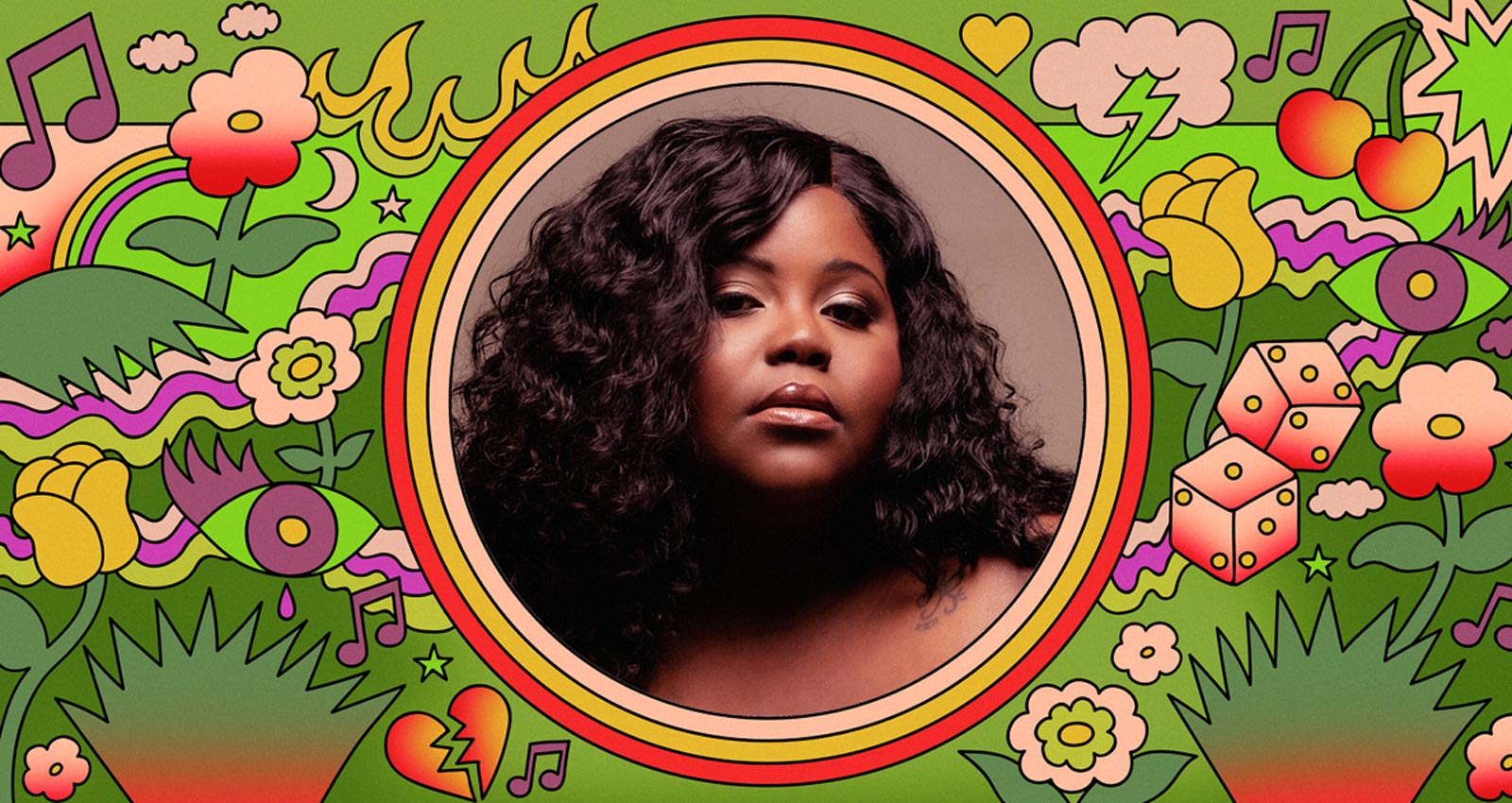 This month's R&B and soul selections come from Seattle, Melbourne, London, and beyond. Whether it's Cleo Sol's warm Mother or Ngaiire's breathtaking 3, the artists in this month's roundup each surrender to vulnerability.
Merch for this release:
2 x Vinyl LP, Compact Disc (CD)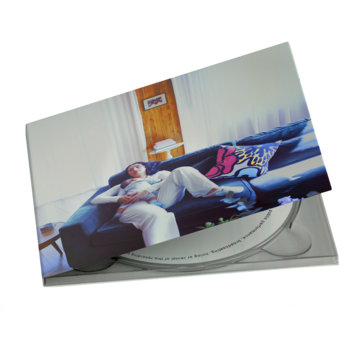 Mother conjures the sound of '70s soul artists like Stevie Wonder, Donny Hathaway, and Carole King. As its title suggests, the album was inspired by the fact that Sol herself recently became a mother. On the lullaby "Heart Full of Love," she's consumed with gratitude for her child: "Thank you for sending me an angel straight from heaven/ When my hope was gone, you made me strong." She explores the ache of watching mothers in sorrow on "23," singing, "I know that you're strong, but you must stop fighting/ And live your song in harmony." Album standout "Build Me Up" boasts powerful and entrancing harmonies, and the spacious "Sunshine" is an ode to the kind of rejuvenation only daylight can bring. On Mother, Sol establishes herself as one of the leading voices of present-day R&B and soul.
On Existential Soul, Seattle singer Talaya. tackles societal hardship. Over a backdrop of spacey neo-soul production, she struggles to stay determined while feelings of powerlessness weighs her down. The grunge-inspired "Pursuit of Happiness" candidly addresses the frustration of financial insecurity, with Talaya. singing,  "Never thought that I'd be so afraid of not knowing/ When that check's gone come." "Sola Fide + No Way," which features Brandon Marsalis and Crissy P explores the anxiety that comes from from witnessing violence in her community, and the corresponding distrust of the police: "In my hood it's a blood ball/ Police we can't even call/ They pull up and spray us all." The middle of the album is focused on romance—on the soothing "Too Much," she nails the shadowy side of intimacy—while on its final tracks, funky rhythms score tales of success. ("It's mine for the takin' takin'/ Go at my pace," she proclaims on "ON 1.")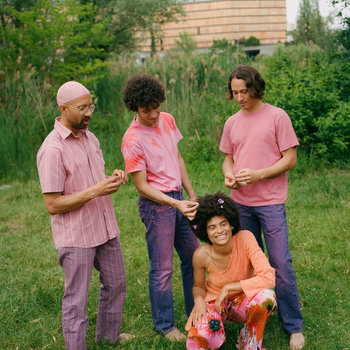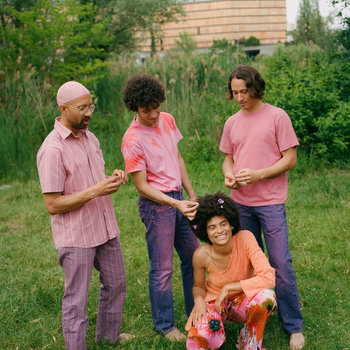 Merch for this release:
Vinyl LP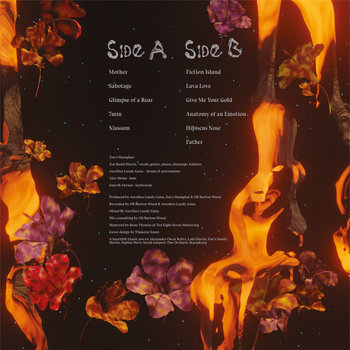 Zoé Renié Harris, the lead singer of the Paris-based band Zoe's Shanghai, brings an explosive array of "inner dialogues, life stories, encounters, and relationships" to Lava Love, her velvety tone becoming one with the fusion of neo-soul, jazz, rock, and soul. The deep, groaning "Mother" addresses timeless human emotions: "Every generation, same questions/ same questions, same questions / no answer." On the stop-and-go "7min," listeners get a front-row seat to a fight: "Now snakes are coming out of your mouth/ Biting every piece of flesh I wear." Album closer "Father," offers a chilling groove and a catchy mantra: "I choose love over nothing."
Merch for this release:
Vinyl LP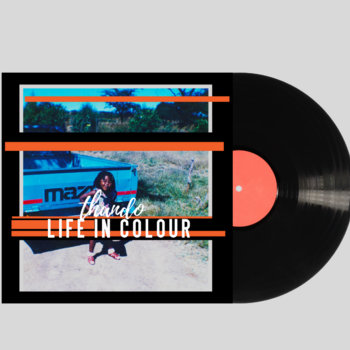 On Life in Colour, Zimbabwe-born, Melbourne-based singer Thando reclaims the narrative of immigrants in Australia. Throughout the EP, Thando shares space with other African artists to create a body of work exploring their identities in a Westernized culture over a range of modern futuristic soul beats. Thando challenges respectability politics on the trap soul track "Good Ones": "Never settle for just comfortable." Similar affirmations are sprinkled through the project; on the piano-led "Castaway Pt. 1": "There is more to you, besides your hue. On the slow-burning "Other Girls," Thando teams up with KYE, another young Zimbabwean in Melbourne, to vent about the fetishization of Black women while pushing back against offenders: "You would never talk to other girls like this," she sings. On "Numb," featuring rap duo Remi, Thando addresses being overwhelmed by a lifetime of microaggressions. By focusing on these necessary conversations, Thando is a powerful voice of her community and generation.
Ngaiire
3
Merch for this release:
Vinyl LP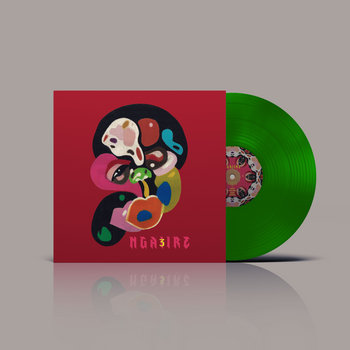 Ngairre's 3 has all the necessary ingredients for grand and soulful pop. The Sydney-based genre-bending singer has the power to shake a stadium, and lyrics that precisely pinpoint vivid moments in relationship ups and downs. On "Shiver," a lover has captured her attention by surprise: "And I never thought you'd get to feel me/ When the distance between us/ Is decided by the ocean tryna rule me," she sings. On the saccharine "Closer," she's open—but hesitant—to new love: "Don't come here unless you love me like I do," she warns. On the organ-led "Him," a blissful connection ends in heart-shattering separation, and Ngairre transforms the pain into a cathartic moment: "I'm so angry, I'm hurt, and I'm in pain/ Oh death come quickly/ Don't wanna go insane," she sings. This vulnerable album is filled with raw moments like this, and Ngaiire explores each of them freely.