BEST SOUL
The Best Soul on Bandcamp: August 2020
By Chaka V. Grier · September 10, 2020
August soul features a slew of incredibly talented artists. Swakhile's Never introduces us to one of the cleanest, most emotive, and fascinating voices in new music. Mexico's Caro Lyne mixes Latin vibes with neo-soul, and producer Buddafly Wolf takes us on an instrumental voyage. Enjoy it all!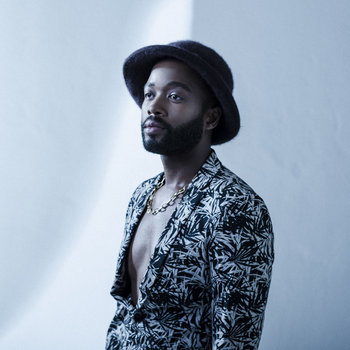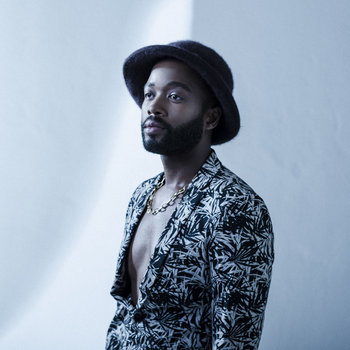 Swakhile's achingly spectacular voice rockets out of Never like a flash of lightning. The South African singer-songwriter's EP comes after two years of one-off singles that are remarkable, but brief. His songs draw from throwback R&B acts like Ready for the World, but with a minimalist approach designed for 2020. Swakhile works magic with melody, repeatedly building them around multi-layered vocals, words, and phrases; when he surrenders to lyrics like "I'm tired," it feels immediate and defenseless. When he ruminates on loss and heartbreak on "Trail of Hearts," a stark track about betrayal, the pain is audible. And the quietly throbbing "Thief in the Night," an album highlight, feels tailor-made for a string of club-remixes. Swakhile is currently known to few and that needs to change immediately! His pop-soul savviness is pure ear candy.
Buddafly Wolf's Hear, My Dear is seductive and sparkling, making it one of the few instrumental albums that has landed in the Best Soul column. Its title inspired by Marvin Gaye's 1978 Here, My Dear, Hear is a re-imagined ode to the artist, as well as to the nuance of soul in general. From the '70s psychedelic-Afro-soul opener "Awaken My Love!" to the night jazz of "Liquid Dreams," the producer tells stories through song. This is rich, atmosphere-enhancing music that you'll play for hours.
Mexico's Caro Lyne offers an enchanting neo-soul EP in Fuera De Orden, one that requires no translation for music lovers. In the notes on her album page, Lyne explains that this album is an exploration of "different musical textures that go hand in hand with melodies and lyrics that reflect the constant and genuine search for one's own identity." The music pulls from her Mexican roots, infusing the EP with tropical flavors marked by serene glamour and the smoothness of neo-soul and chill lounge. The melodic "Agua" and "Fuego" are particular standouts on this fantastic EP.
Aside from the sound of a ringing telephone on the on-the-nose album intro, Phone is a deceptively mournful and thoughtful album, hidden under the guise of hip indie soul. Keyboardist-singer Kind Keith hails from Austin, Texas, which is well-known for its artists' quirkiness; it's a clear influence on Phone's sound, especially on tracks like the spaced-out, gently psychedelic "Depression Jazz." But it's on tracks like the bouncy yet melancholy "Summer," and "Talk"—which features the luminous voice of Alisya Rae—where his sound truly shines.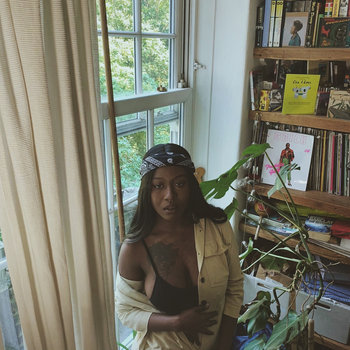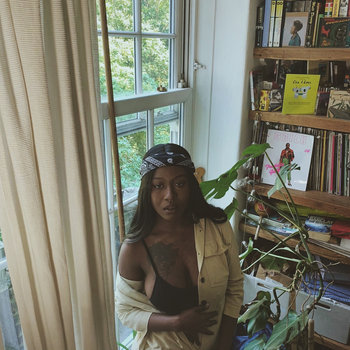 If you want to be convinced of the talents of London's Veda Black, just take a listen to her gorgeous vocals on "Serious," the way her breathy summertime flutter suddenly slips into a '90s-inspired groove in the song's closing minutes. Her vocals are so timeless that "Call It Love," which could have easily fallen prey '90s R&B nostalgia, instead feels fresh and glamorous. Not since Karyn White and Chanté Moore has there been a voice on the urban soul scene so strong. It's a new-classic voice that will wow fans.
In January, Washington D.C.'s Alecia Renece released Play Vol 1. It was a stunning album of retro-soul covers that offered listeners inspired takes on classics like "Baby, I Need Your Loving" and "Don't Worry Baby." Now she's back with Vol 2. As before, even the most cover-allergic listener will fall in love with her nuanced, unique takes on songs that are so ubiquitous it's hard to reinvent them. But reinvent them she does: employing Afro-inspired a cappella, she harmonizes with herself on a stunning rendition of "I Heard It Through the Grapevine," creating a vocal depth that sounds like seven women singing at once. Like Amy Winehouse, Alecia Renece brings her own special spirit to retro soul, never sounding cliché or saccharine.
…And other releases to check out this month include: Wellington Bullings, Because I Want To; Gregory Zamir's Red Light Mood; Hxry's Piece of Mind; V E R D A Y's Meditaciones; Noa Lauryn's Colin Street;  Nathaniel Star's EROS; and Kaia Laurielle's Waiting Room.