BEST SOUL
The Best Soul on Bandcamp: March 2022
By Natelegé Whaley · April 08, 2022
This month's selections include Kaina's nurturing It Was a Home and Ruby Francis's early-aughts nostalgia on Archives. R&B and soul artists from Chicago to London guide us through the highs and lows of love in all its forms.
.
00:10 / 00:58
On Fieldnotes Part I, Ego Ella May assessed her place in a fast-paced world. On Part II, May switches the focus to capture her honest feelings on relationships over a mix of haunting acoustics and echo-like future beats. On the hazy, bass-driven "Introvert Hotline," her me-time takes precedence over whoever is calling her phone. "I will look at the phone ring/ Dance to it, sometimes sing/ It's a pattern I know well," she sings. "Centred" offers a moment of passion inspired by May meeting someone so intriguing that she's too weak to uphold the so-called "love rules": "I said I don't write love songs/ But I will tonight," May sings, giving in. And on "for the both of us," the singer mourns the loss of shared dreams during a breakup, singing, "We wanted all thе things/ Ended up with nothing." On Fieldnotes Part II, May tells stories that feel alive.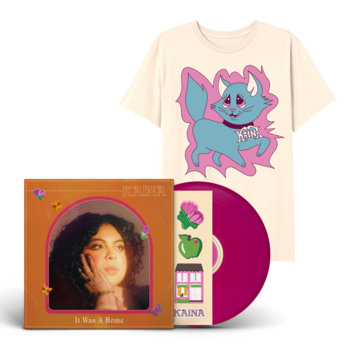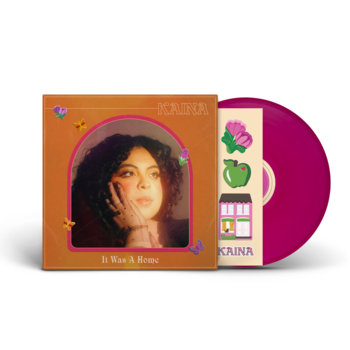 .
00:10 / 00:58
Merch for this release:
Vinyl LP, Compact Disc (CD)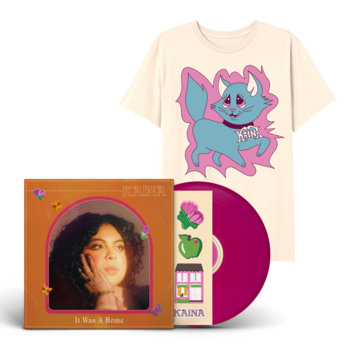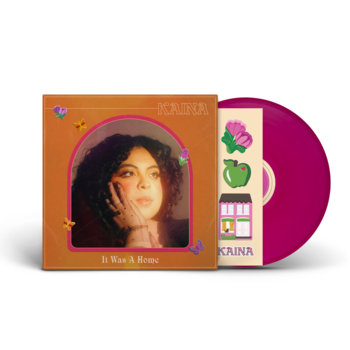 Chicago-based singer Kaina's new album It was a Home is aptly named, as its tracks conjure feelings of safety and security. Her soulful vocals and instrumental arrangements are as delicate as a sweet dream. On "Anybody Can Be in Love," Kaina reminds us that connections are the sum of many small intentional acts that we're all capable of showing: "Doesn't take much to make the time/ Doesn't take much," she sings over slow and steady acoustics. On the serene, "Come Back as a Flower," Kaina wishes to be reincarnated as our floral counterparts, "to spread the sweetness of love." And on "Apple," a funky, whimsical ride, she converses with the titular fruit to get advice about seeing the beauty in herself.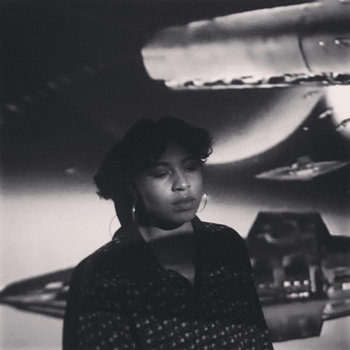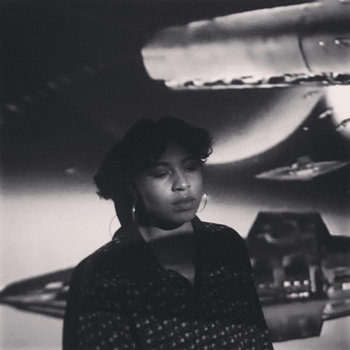 Alternative R&B is known for being home to singers who channel effortless cool, and Philadelphia's Orion Sun's Getaway EP fits the bill. Her dextrous delivery is equally capable of clear emo, breathy singing, and melodic raps, all delivered over riveting, raw instrumentals, and booming trap-inspired beats. On "Intro," Sun wants to keep a connection but has to give their significant other space to like her back. "If you wanna stay, only give my best to you (yah)/ If you wanna go, I wish the best for you," she sings. "Pressure" deals with the weight of anxiety on her shoulders from songwriting: "All this pressure on me/ Got me wishin' I was six-feet deep in the yard." And while the EP begins with her questioning a connection and separation, the final track, "Celebration," implies togetherness. Here, the feeling of being in someone's presence has her floating on tranquil strings and chirping birds: "Can't believe we in here/ Can't believe I know you/ Can't believe we share air."
Anouchka Gwen
Utopia
.
00:10 / 00:58
Utopia, Swiss singer Anouchka Gwen's debut album, is smooth and stripped-back, with hypnotizing synths and her full and rich voice, which fills the space and holds your attention. The singer wanted to be herself on an album she describes as "pure feelings, vulnerability, and fluidity." On "1am Thoughts," she's contemplating a relationship on the rocks: "My friends are telling me that I should move on from this/ Maybe I'm just not ready to let go of this." And over the boom-bap beat on, "Keep it Inside," she begs conversation with a closed-off lover, singing, "things won't be better if you keep it inside." On the reggae-inspired "We Are Many," she comes to the epiphany that in a world of injustice, she is not alone in wanting a utopia kinder than the one she sees around her.
.
00:10 / 00:58
London-based singer and producer Ruby Francis compiled all of the songs she's recorded in her career thus far into an album she titled Archives. The final result is a luminous showcase for Francis's taste in production, from '70s funk to '90s R&B and the intergalactic sounds of the early '00s. Each track explores traditional song structures, incorporating unique bridges, breaks, and outros that reflect conscious intention. On the uptempo jam session, "Jasmine," the narrator has fallen in love with a woman through the internet. Over a weeping piano on "Procrastinate," Francis is frustrated by depression and trying to find the help she needs. "Don't need to get up to make my bed/ I'm too busy in my own head," she sings. On the electro-R&B "All of the Time," she imagines the moment she'll be with her lover again. "I'm missing the taste of your lips against mine/Wish you'd answer my calls coz I miss you." Although Archives are filled with tracks deeply personal to Francis, she wants the listener to, "relate and create their own meanings and concepts through the journey of the songs."