BEST SOUL
The Best New Soul on Bandcamp: November 2017
By Erin Williams · November 29, 2017
Each month, Bandcamp brings you the best soul music the site has to offer. Whether it's poignant social commentary from Aaron Abernathy, or an unearthed gem from Jackie Shane, these selections set a reflective tone for November's cold nights. Warm blanket and comfort food optional.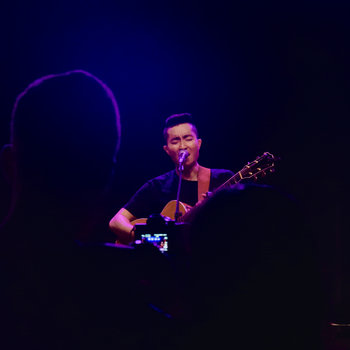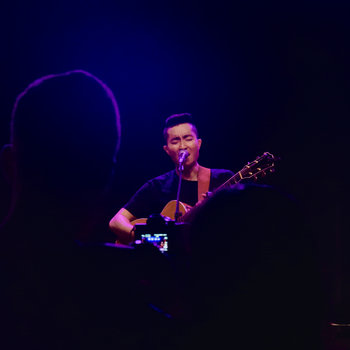 Baltimore's Jae Jin digs deep on this EP, discussing breakups and personal regret, atoning for his behavior using new jack swing-style production and emotional pleading. Think Keith Sweat or New Edition. Slow jams like "Darling U Know" and "Indigo Road" seem tailor-made for Quiet Storm radio, and the final track, "Postlude," brings the project to a rightful close, complete with heartfelt lyrics that showcase his softer side.
Merch for this release:
2 x Vinyl LP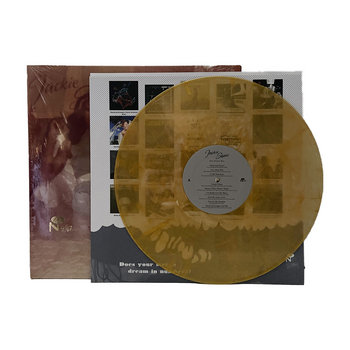 Jackie Shane was a transgender soul singer who lit up the soul music scenes in Toronto and the U.S. in the 1950s and '60s. Shane eventually walked away from it all, slowly fading into obscurity. Numero Group has compiled 25 of Shane's best singles and live recordings into a 90-minute album that fully showcases the singer's raw performance style. Part Jackie Wilson, part Little Richard, and part James Brown, Shane makes songs like "Money (That's What I Want)" and "Papa's Got A Brand New Bag" sound like she sang them first. The few originals—including "In My Tenement" and "Sticks and Stones"—are equally spirited, giving adequate shine to a singer who's gone unheralded for far too long.
Deva Mahal might be a soul musician, but the depth of her experience—having grown up as the daughter of blues legend Taj Mahal—comes out strong in her debut triad of songs. Mahal doesn't mince words. On the edgy "Run Deep," she sings, "It doesn't matter what they think of me, I don't do it 'cause it's trendy." Then, on "Take a Giant Step," Mahal encourages listeners to move on from lingering hurt and despair. Her voice sounds full and robust; her words spin negativity to hope and prosperity.
Honey Larochelle, 11:11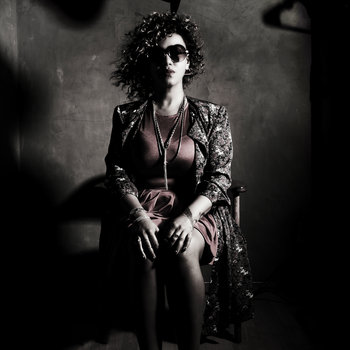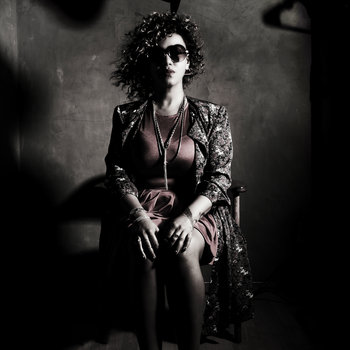 Honey Larochelle's latest album is a blend of festive soul and reggae that, when coupled with her bright lyricism, makes 11:11 a must-listen. Songs like "Boss" make it clear that she's in charge of her destiny, and "Everyday is Saturday" is a whimsical ode to the weekend. In a good way, Larochelle's seemingly carefree tone makes the music feel light and breezy. Not to be missed is her cover of Sade's "By Your Side," which, when mixed with Larochelle's voice and that slightly uptempo reggae beat, gives the track a relaxed, oceanic vibe.
Raise your hand if you've experienced this: You meet a person who you think is "the one," only for the relationship to dissolve as quickly as it began. Apparently, Lisa Vazquez knows your pain. Gravity is a free-flowing stream of thought that gets to the heart of her emotional distress without belaboring the hurt. It's a contemplative record, with deep compositions that speak well to a range of emotions. The record's instrumental tracks—"Oscillate" and "Spaces"—express a quiet hopefulness that Vazquez perhaps couldn't put into words.
Aaron Abernathy, Dialogue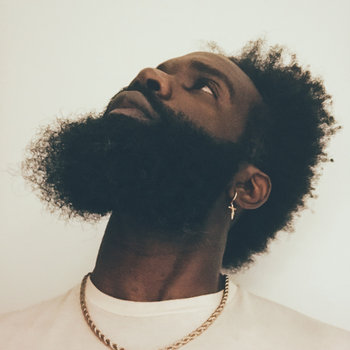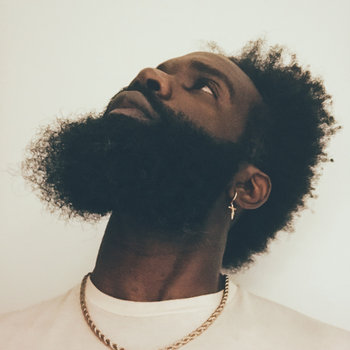 Merch for this release:
Vinyl LP, Compact Disc (CD)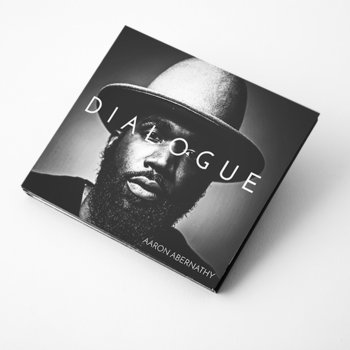 If you only have four-and-a-half minutes with which to experience Aaron Abernathy's music, go straight to "Children of the City." Fall in love with the soul-drenched instrumental and emotive lyrics, delivered in a D'Angelo-influenced falsetto. Unlike Monologue, a concept album about Abernathy's family roots, Dialogue looks outward; the singer surveys his immediate surroundings to assess social injustice and civic despair. Along the way, we hear sampled audio clips from the likes of author James Baldwin and singer Nina Simone, both of whom help set the tone for Abernathy's strongest release to date.
-Erin Williams