BEST SOUL
The Best New Soul on Bandcamp: January 2018
By Erin Williams · January 12, 2018
Each month, we bring you the best soul music on Bandcamp. Here, we dive into a Destiny's Child-themed tape from singer/producer SassyBlack, a new jack swing-influenced record from Loren Jamal, and the isolated soul of "professional loner" RookieSBK. Check out our previous columns for records you may have missed.
Last year, SassyBlack did all of the things: she released a new album, flexed her acting chops on the HBO show Vinyl, and performed all over the world—from London to Los Angeles and everywhere in between. With the release of Pop (& R&B) Treasury Vol. 2, SassyBlack looks to extend that momentum while paying homage to one of pop music's most celebrated groups: Destiny's Child. SassyBlack repurposes the trio's old hits, blending familiar jams into her own electronic bounce for something entirely new. Vol. 2 is a nice companion to 2017's New Black Swing, which, with its collection of early '90s-inspired R&B and hip-hop, also celebrated the music of yesteryear.
RookieSBK might consider himself a "professional loner," but his new EP doesn't wallow in self-pity. It's moody, sure (just look at the album title), but the vocalist holds it together just long enough. On tracks like, "I Wrote a Song About You…" and "Hold Me Down," Rookie gushes over his beloved. "You love me when I'm good," he wails on the latter, "…something I never knew." Then there's "Chill Pill," a tune on which Rookie looks for answers to no avail. In the end, Cheer Up is a brooding release that resembles the soul-searching ethos of today's R&B stalwarts.
Merch for this release:
7" Vinyl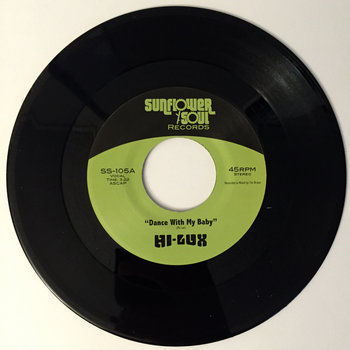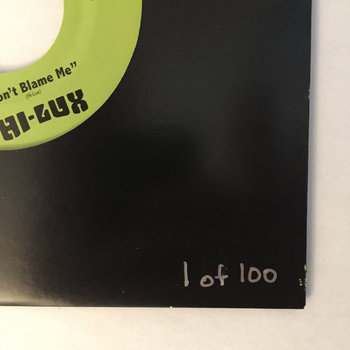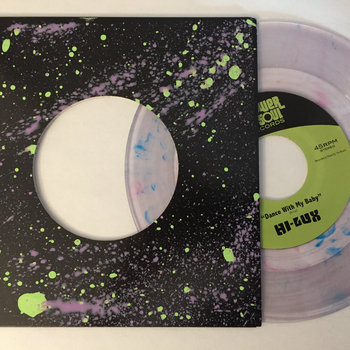 Kansas City retro-soul style ensemble Hi-Lux have produced an ideal A-side, with the high-energy "Dance With My Baby" and its subdued counterpart, "Don't Blame Me." The former track is an upbeat Chic-style disco groove that feels exquisitely carefree, while "Don't Blame Me" looks back on failed love, using brassy percussion to bolster the theme. Released on Sunflower Soul Records, a deeper dive uncovers a few more recent originals, each one just as nostalgic and equally rewarding.
Blending neo-soul and Indian music, Zanib's recent EP expresses love and hope while pushing the listener to a higher level of consciousness. On opening track "After Now," Zanib focuses on staying strong through the struggles of daily life. "I Believe" follows a similar path of strength, while "Shine" attributes personal growth to the phases of the moon. Throughout the EP, there's a sense that Zanib is reaching for something else, a thing you can't see with the physical eye. That leads to a rich and deeply spiritual release, one that slowly seeps into your skin.
Though being a young parent is a wild ride, Azekel is fully embracing the challenge—at least, he is most of the time. "Although I'm happy," he sings on "Don't Wake The Babies," "some time alone would be nice." Not that the family man is complaining; rather, he's coming to grips with his new reality ("The only family man amongst my friends," he quips elsewhere in the song). In turn, "Can We Have Fun (In This House Tonight?)" is pleading for a moment of bliss, followed by a beautiful reminder for his daughters that they are perfect as they are in the aptly-titled "Black is Beautiful." In a world full of joy and pain, happiness and fatigue, it's good to hear Azekel take it all in stride.
-Erin Williams