BEST SOUL
The Best Soul on Bandcamp: February 2020
By Chaka V. Grier · March 12, 2020
The music in this month's roundup demonstrates modern soul's wide topical reach. Saint Louis' BlVCK SPVDE offers pointed social commentary, while Sassy Black's concerns are more amorous, and Steven Bamidele opts for soulful introspection. It's another example of how the genre effortlessly allows for a multiplicity of voices and experiences.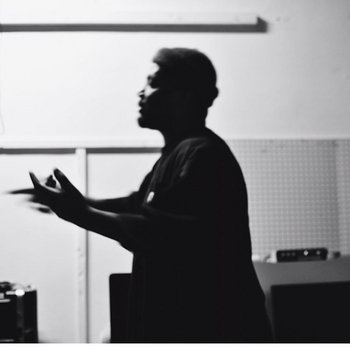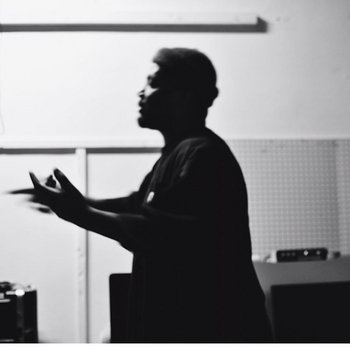 Merch for this release:
Cassette
On his latest releases, Svmthngz N Nvthngz Sessions, rapper and singer Blvck Spvde pairs futuristic production with lyrics focused on the here and now. His sing-song delivery style and deep, resonant voice are complemented by buzzy, electro-funk beats. Lyrically, Spvde encourages self-love on the loose, loungey "Kingz n Queenz," and unity on "High Low," which blends gospel, free jazz, and soul into a thrilling musical concoction. By contrast, "Exit Plan" is spare and driving, with a razor-sharp guitar line slashing against a bed of synths, and handclaps and group vocals that evoke the roots of negro spirituals. Throughout, Blvck Spvde used his music for a higher purpose: The mournful yet resolute "Svmthinwillmvus, Vngles" addresses the toll of violence on Black lives, and the struggle to keep hope alive in the face of tragedy, its churning musical backdrop and Spvde's deep, distant vocal mirroring the sadness and turbulence at the song's core.
British singer-songwriter Steven Bamidele began releasing music in 2017, and each release since then has reflected both musical growth and emotional maturity. His latest, A Sense of Belonging, is no different. Lyrically, its songs focus on relationships—with parents, with lovers, with self. Bamidele has a high, sweet singing style, effectively showcased on the introspective album-closer "Subside." The rasp his voice develops as he floats up to the high notes merges the urgency of classic Motown with neo-soul chillness, and on songs like "Still My Mother's Baby" and "Again From Scratch," he nails a level of intimacy that makes every moment absorbing.
Calling his music "Intergalactic Soul from the Fo House of 'Tre'"—as Sonny Miles does on the album page for his latest LP—may prime listeners for a strange, otherworldly sound. But what listeners will actually discover when they press play on Catallabs are Tony! Toni! Toné! harmonies ("Losing Logic (Tuesday)"), a dash of D'Angelo ("Mergers") And an effortless blend of Raphael Saadiq-esque hip-hop, rap and neo-soul. Miles draws effortlessly from the best of soul, crafting a release that is sexy and effortlessly cool.
Flower in Bloom is no shrinking violet, a fact that she proves on her no-filter new EP, Floral Essence. On the woozy "Pocket," she explicitly admonishes the thirsty men who are sliding into her DMs uninvited; the mirage-like "Time," with its suggestive lyrics, is a boudoir banger if there ever was one. On "Familiar," over a stuttering bass beat and buzzing harmonium, she navigates life's peaks and valleys—"Medicate, meditate to figure this shit out"—and celebrates finding a part of herself she thought had been lost. Throughout, her rich alto vocals make Floral Essence's stories come alive. It's not easy to be so forthright and melodic, so brash yet relatable; Flower In Bloom magically achieves them all.
Isabella Daisy Rose
The Light
It's not hard to find yourself leaning in a little closer when Isabella Daisy Rose starts to sing. She kicks off her latest EP, The Light, with warm, resonant vocals that draw deeply from the blues and gospel. So commanding is her voice—and the "Oh's" of the background singers—on "Let Me Let Go" that its lovely blues arrangement is pushed to the background, making the track sound almost like it's a capella. Even her tendency to draw out notes for maximum impact—as she does on the gospel-pop inspired "Made of Mountains"— is compelling because of the sheer beauty of her voice. On "Drought," over a feathery acoustic guitar, she asks, "Where'd the joy go?" It's an apt question for our times, as are the album's themes of searching for both self and community. Rose is a moving vocalist, with much to share.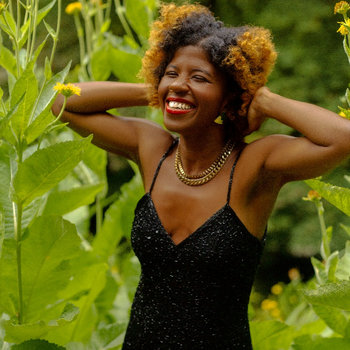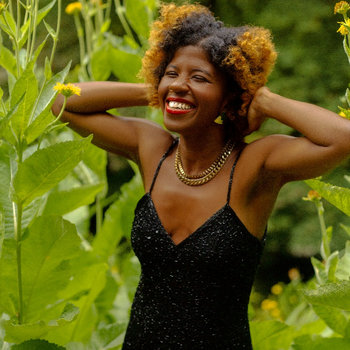 Sassy Black may have created the perfect soundtrack for infatuation. A volcano of seduction, iBeBae features the singer, songwriter and producer channelling simmering passion into its five tracks. "Please call out my name" she sings on the bouncy, amorous "Flame On." On the hallucinogenic "I Can't Wait," saxophonist Casey Benjamin lays a perfectly erotic melody line over the song's wavy synths, as SassyBlack itemizes the pleasures to come. But it's not all fun and games; on "Dead of the Night," Black makes it clear that, while she's ready for all of love's pleasures, her potential partner must earn it. Throughout, her unvarnished voice and the spare production make iBeBae feel appropriately intimate.