BEST REISSUES
The Best Reissues on Bandcamp: September/October 2021
By Dean Van Nguyen · October 27, 2021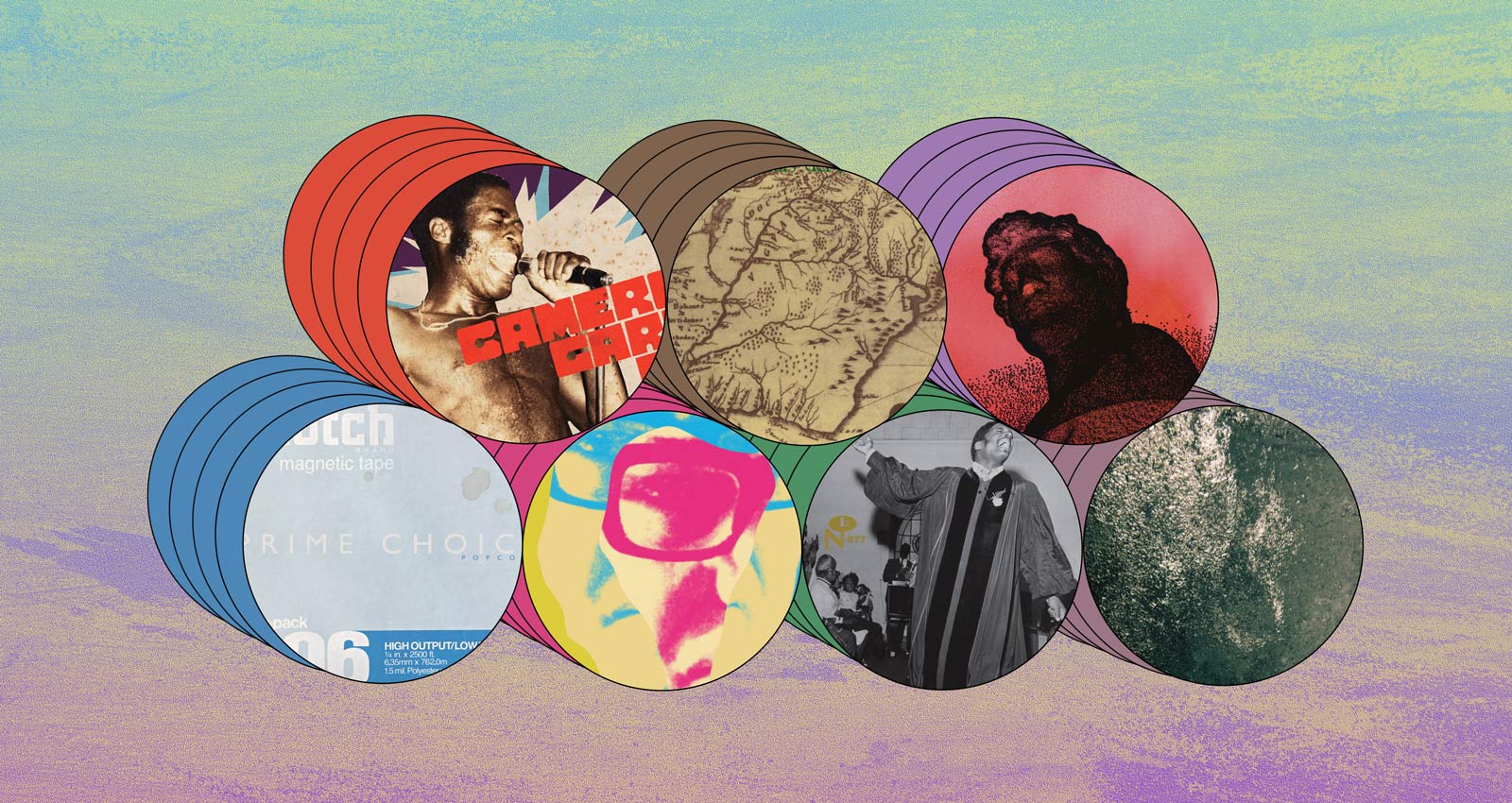 Our best reissues on Bandcamp round-up returns with an excavation of Polish film score-style funk, 1970s Cameroonian rock recorded in a church, legacy recordings from electronic music great Jacques Greene, plus a lot more. For the finest new oldies, we've got you.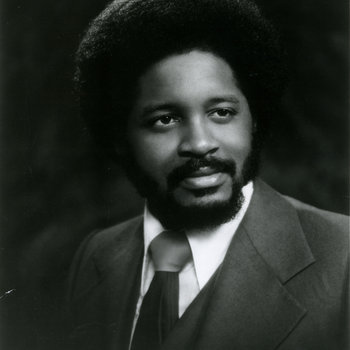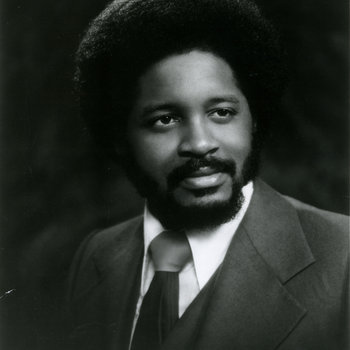 Merch for this release:
Vinyl Box Set, Compact Disc (CD)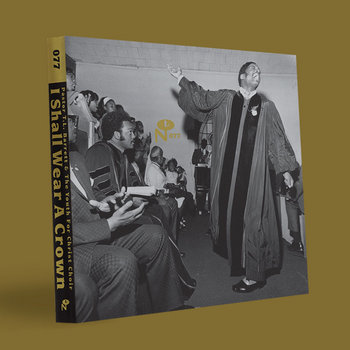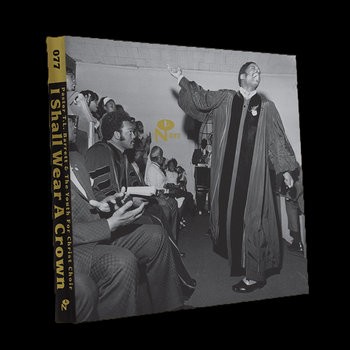 I went to public school in Ireland, where the vast majority of public schools are under Roman Catholic control. It was all you might expect an Irish Catholic school to look like—drab uniforms, gender segregation, no extracurricular activities to speak of. All my memories of religious practice are equally pale and muted. You had to say prayers a few times a day, but in a droning, melody-free manner, reciting words you didn't always understand ad nauseam. So hearing Pastor T. L. Barrett's version of "Lord's Prayer" elicited an odd concoction of feelings. The lines drummed into me as a small child instantly returned: "Our Father, who art in heaven, hallowed be thy name." But the music was so upbeat and joyous it was almost unsettling. How could this be the same composition that we used to mindlessly repeat?
A Pentecostal preacher and recording artist in the 1970s, Barrett is well known in Chicago's South Side, and he briefly returned to popular consciousness when sampled by Kanye West on "Father Stretch My Hands." The original song, as well as just about every song Barrett released, features on I Shall Wear a Crown, his definitive music story. It collects all four of Barrett's albums plus a bonus collection of singles and sermons: a 5xLP box set in old money. Funky instrumentals blend seamlessly with rapturous choirs, with Barrett's bellowing vocals up top, commanding the pulpit. Take the title track: with hot brass, snappy drums, and a prominent bass, it would be a fine backdrop for any of the era's funkateers. Barrett instead leads his fellow devotees in worship. Slower tunes such as "Oh What A Day" feel more traditionally gospel, but the warm production is still there, still gorgeous on the ear. A lot of gospel musicians have sought to mix the message with popular sounds to get their message across. Barrett did it better than most—you don't have to be a paragon of religious devotion to dig it.
Merch for this release:
Compact Disc (CD), Vinyl LP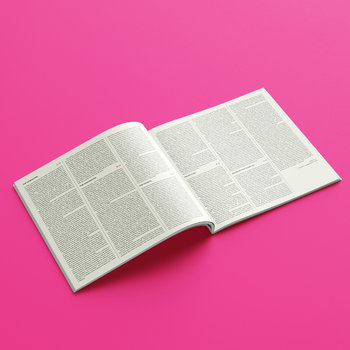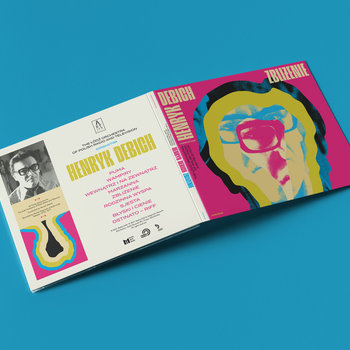 Zbliżenie is the latest release in Astigmatic Records's excavation of Poland's Radio Łódź archives of mid-1970s recordings by the station's Łódź Polish Radio and Television Orchestra, led by the great conductor Henryk Debich. Debich had already been recording film scores and albums for over two decades prior to its release, but it was this particular orchestra that allowed him to fully investigate film score-style funk and jazz in the vein of Isaac Hayes and Curtis Mayfield. "Puma" sounds ripped from a Blaxploitation movie chase scene through New York's side alleys and rooftops. Jazz number "Marzanna" is slow and pensive, built on somber flutes and brass, before snappy drums break the spell and a more cool-hand arrangement emerges. "Sjesta" features a neat piece of inventiveness when a prominent bell riff is subtly mirrored and eventually replaced by strings and horns, a sign of the orchestra's slick chemistry. None of the music is actually written by Debich, but rather a handful of other Polish composers, but he leads his group—as many as 70 musicians sometimes—through the crisp arrangement without hitting a single snag.
Jacques Greene
Anth01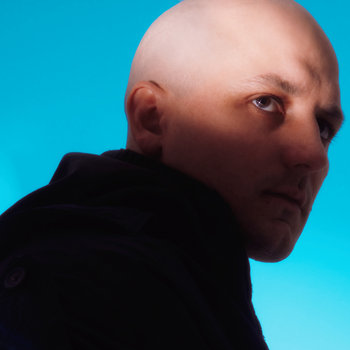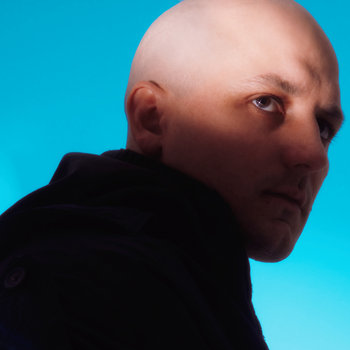 Merch for this release:
Vinyl LP, Compact Disc (CD)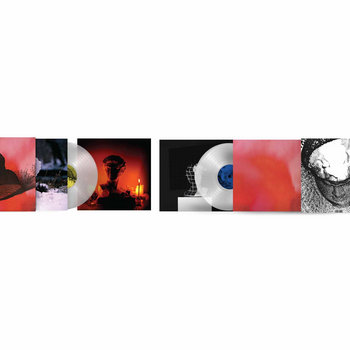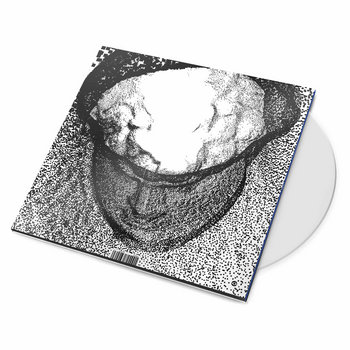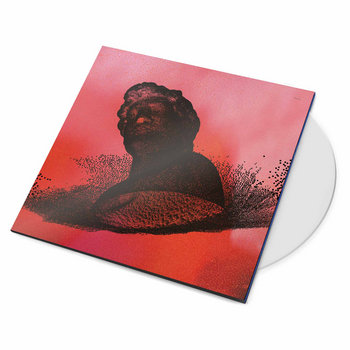 Over a decade into his recording career, Anth01 sees Jacques Greene assemble a collection of out-of-print tracks, plus two never before released songs in "I Won't" and "Faded." It's a sharp piece of legacy preservation, ensuring that none of these cuts will be forgotten as time goes by. All the Greene hallmarks are here: foggy beats, syncopated snares, chopped-up chipmunk vocal samples, a general hazy atmosphere. Greene circles the dubstep, UK garage, and downtempo landscapes without ever quite landing on one in particular. Tunes like "Arrow," featuring Koreless, are hypnotic electronic soundscapes built of repetitive loops. The best song might be 2012's "Ready": a knocking drum loop and jittery synth scale drags the arrangement down into the dirt as an angelic vocal loop flies overhead. Throughout the 2010s, Greene has made electronic music as hypnotic as a poised cobra visible only in moonlight. If anyone needed it, Anth01 is further evidence of that.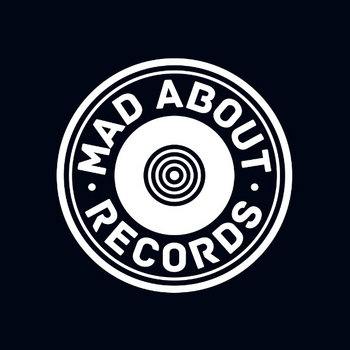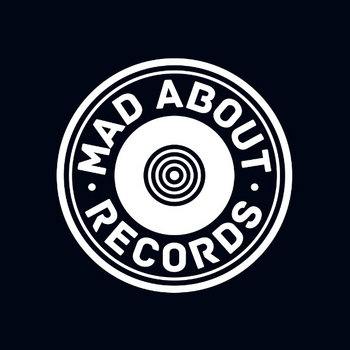 Merch for this release:
Vinyl LP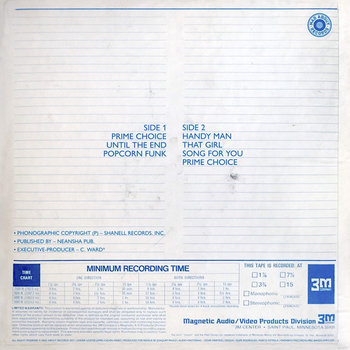 Pressed privately in Miami back in 1983, Prime Choice is a funky little disco hangover album from the mysterious Popcorn. This reissue from prolific Portuguese label Mad About Records appears to rearrange the original track list, not that a first-time listener would notice. This is a consistent set featuring clean guitars, prominent basslines, swirling key progressions, slick melodies, and soft-yet-soulful male vocals. Standing out is "Handy Man," an amusing concept track that pitches the lead singer as a factotum lothario: "Satisfaction guaranteed." It's easy to picture this getting crushed by some of the post-disco and synth rock music associated with Miami during that era, but 28 years later, it's crisp, musical, and charming.
Merch for this release:
Vinyl LP, Compact Disc (CD)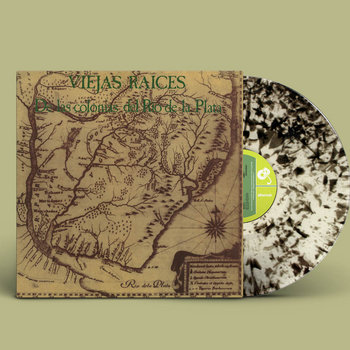 Viejas Raíces was a project led by bassist and composer Jorge López Ruiz, a key figure in Argentinian jazz. Recorded in 1976, De Las Colonias Del Río De La Plata sees Ruiz joined by friend and drummer Pocho Lapouble, as well as Chilean pianist Matías Pizarro, to blend jazz, natty funk, and Uruguayan candombe, a style of music and dance that originated by the descendants of liberated African slaves. The trio share not just songwriting duties, but great chemistry, kicking off with Lapouble's "O'Placar," which features drum solos, keyboard solos, and singer Alejandra Martín's atmospheric, choral vocal patterns. Thick layers of percussion, incorporating congas and shakers, are prominent throughout, while "La Hora de la Sed Maldita" includes some of Pizarro's squelchy synth play, adding an experimental bent to this smooth and snappy piece.
Merch for this release:
T-Shirt/Shirt, Vinyl LP, Cassette, Compact Disc (CD)
The Stick Figures were formed at the University of South Florida in 1979 by two sibling pairings—Rachel Maready Evergreen and David Bowman; Robert and Sid Dansby—plus Bill Carey. The band's lifespan was just two years and a solitary self-titled EP, which featured four songs. Archeology takes that EP and adds six previously unreleased songs, plus two live tracks, though the tone and approach remains single: Every song is spiky, punky, DIY as anything. These are tracks assembled from shards of guitar lines and the dirt on bass guitars. But none of the grubbiness can obscure the songcraft, influenced by the Talking Heads (the tuneful yet wonky guitar lines of "Crayola Bowling") and Blondie (Evergreen's commanding vocals). Apparently there are dozens more unreleased Stick Figures songs and a full-length album of unreleased material is due out in the spring, potentially extending the band's legacy further still.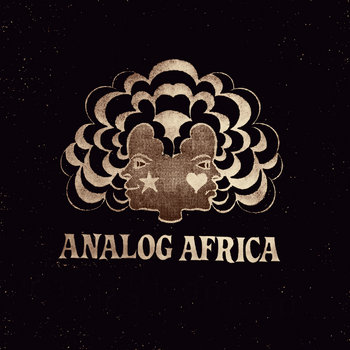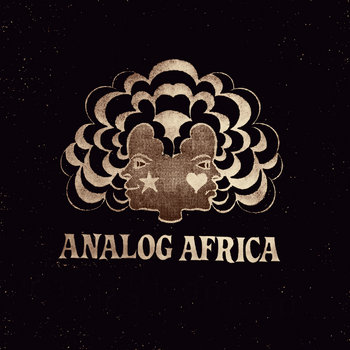 Merch for this release:
2 x Vinyl LP, Compact Disc (CD)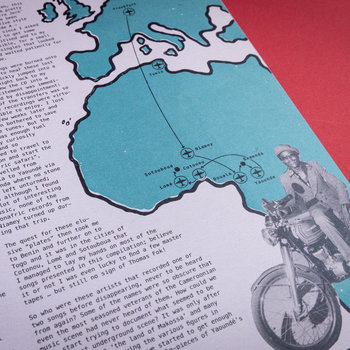 Back in the 2000s, new interest among Western music buffs in African funk, highlife, and Afrobeat released from the 1960s to 1980s was propelled by zero-filler classic compilations from labels such as Soundway and Strut. Analog Africa has been putting out curated sets for many years too, and the company has gotten exceptionally good at it. Its latest compilation delves into a nation perhaps underrepresented so far when compared to Nigeria and Ghana, for example: Cameroon—specifically, the country's 1970s rock scene. With a lack of recording facilities available to underground artists, many Cameroonian bands first recorded in a church in the capital city of Yaoundé. Distribution was another problem. Thankfully, French label Sonafric frequently offered a manufacturing and distribution structure. Cameroon Garage Funk gathers these cuts. The "garage" in the title can be a bit misleading, not much sounds like 1960s garage rock or any of its subsequent revivals. "Odylife" by Damas Swing Orchestra rides a creeping, bluesy rhythm section; Charles Lembe et Son Orchestra's "Quiero Wapatcha" works in some Latin rhythms. Jean-Pierre Djeeukam's "Africa lyo" is reminiscent of Fela Kuti's fiery afrobeat classic "Zombie." It all adds up to an expert piece of preservation from people who really care. Another compilation for casual fans of antique African rock music to add to their pile.
Merch for this release:
2 x Vinyl LP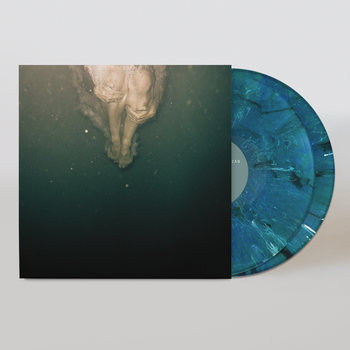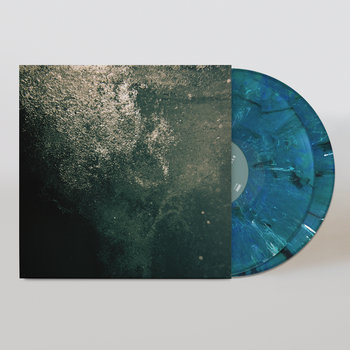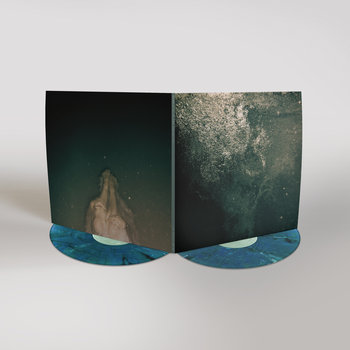 Ah, Civilian. Great stuff: a definitive warm-sweater indie folk album from a time when they came a dime a dozen, and the peak of Wye Oak's popularity and relevance. To mark the 10-year anniversary of Civilian—the original of which is available on Bandcamp—the Baltimore duo unveils Cut All the Wires: 2009–2011, a set of unreleased tracks and demos from the same era. (This is available as a standalone release, but also as part of a new Civilian deluxe edition.) Turns out, the band were smart to record prolifically when they were in a real sweet moment. What's striking for a set of apparent demos and throwaway tunes is how full formed they are. "Electricity" and "Half a Double Man" are tight power pop songs, as propulsive as anything on Civilian. The demo for "Holy Holy" feels more rustic, the guitar chords bending out of tune, complimenting Jenn Wasner's forged-in-oak voice. Dedicated Wye Oak followers need this in their lives; listeners who fell away post-Civilian may find their interest rekindled.