BEST REISSUES
The Best Reissues on Bandcamp: October/November 2018
By Dean Van Nguyen · December 06, 2018
We pick out some of the most crucial reissues and retrospectives dropped recently on Bandcamp, and look at the historic tales behind them. Whether it's West African highlife, German post-punk, golden age hip-hop, or California neo-psychedelia, we're here to lay out the best new oldies.
Koichi Matsukaze Trio + Toshiyuki Daitoku
Earth Mother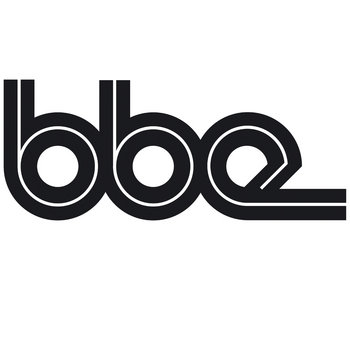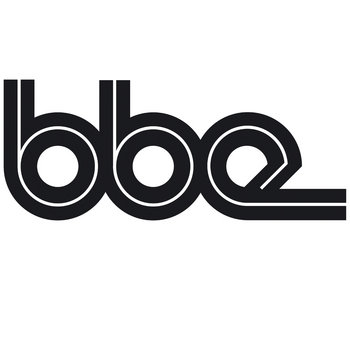 Merch for this release:
2 x Vinyl LP, Compact Disc (CD)
BBE threw down a gauntlet when it released J-Jazz – Deep Modern Jazz from Japan 1969-1984 earlier this year. The 10-song compilation is a vital look at this distinct period of the nation's underappreciated jazz history. The label has since followed it up by rereleasing obscure albums under the banner of their J Jazz Masterclass Series. At this point, if BBE drops a Japanese jazz reissue, it's an absolute must-hear record.
It was the burly, propulsive title track from saxophonist Koichi Matsukaze's Earth Mother that kicked off that compilation. Hearing the record in its entirety, it's clear that any cut could have been plucked for the collection. Matsukaze's core trio is made up of drummer and bandleader Furusawa Ryojiro and bass player Tamio Kawabata, with additional back-up coming from Daitoku Toshiyuki on acoustic piano and Fender Rhodes. Call it collective chemistry or insane genius, but the busy "Zekatsuma Selbst" finds the musicians intensely wrangling their instruments in a way that almost sounds in opposition to one another, yet forms a thrilling free improvisational composition. It's Matsukaze who distinguishes himself on the Thelonius Monk standard "Round Midnight" though, as his slinking, sensual saxophone wails lead the way, while "Images in Alone" is a smooth, minimalist joint graced with laidback flutes and delicately brushed keys. It adds up to another classic pulled from the archives by BBE.
Merch for this release:
Vinyl LP, Compact Disc (CD)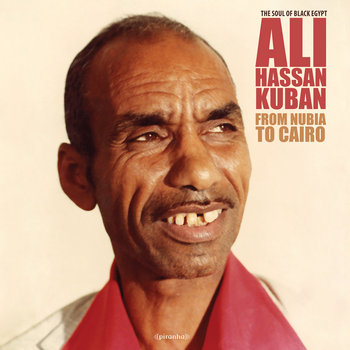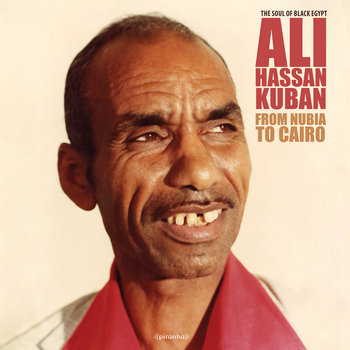 Back in 2001, the year of Ali Hassan Kuban's death, Piranha Records released Real Nubian—a fitting title for an album by this fantastic innovator of the Nubian music world. Now, the label has reissued his 1988 compilation From Nubia to Cairo. Recorded in the Egyptian capital sometime after 1978, these songs went a long way to cement Kuban's reputation as The Godfather of Nubian Soul. It's a set full of antique melodies, joyous arrangements, catchy choruses, and traditional instrumentation that lands gorgeously on the ear. Kuban's performance showcases him as a veritable hook machine. You don't have to be a world music alpha geek to get down to relentlessly propulsive and infinitely danceable songs like "Hanwil Tanza" and "Mabruk."
Merch for this release:
Vinyl LP
This almost totally unknown blues-psych album was rescued from a Chicago thrift store with no cover or information on the band other than their name. All attempts to track down anyone involved with the project have so far proved a dead-end. Whoever Mad Timothy was or were, A Very Snug Joiner is a rough but interesting set of demos, loaded with Creem-style wig-outs, cosmic experimentation, variations on the "Foxy Lady" riff, a fitting cover of Bob Dylan's anti-nuclear arms number "Masters of War," and a face-melting version of Slim Harpo's savage blues classic "I'm A King Bee." Opener "Strong Enough" sets a psychedelic tone, though the jazz piano solo that sits in the middle of the song suggests the musicians weren't bound by genre conventions. May they step forward sooner rather than later.
Merch for this release:
Vinyl LP, Compact Disc (CD)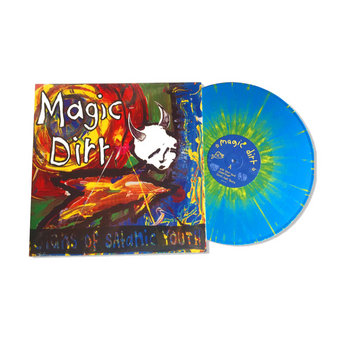 Magic Dirt's debut EP, Signs of Satanic Youth, has been out of print for years, which is incredible given the catalog and legacy the Australian band have forged since its release in 1993. Said to literally be the first clutch of tunes they wrote together, this is an origin story doused in napalm and shrouded in sin. The heavy grunge arrangements connect the port city of Geelong to Seattle. But with its noise rock overtones and untethered lead vocals—take the feedback-drenched, bass-driven "Choker"—it's Sonic Youth that appear to be the band's big heroes (Magic Dirt did support them during a 1993 Australian tour). Having recently reformed after an eight-year hiatus, it's a good time to revisit Magic Dirt's earliest shots. Rarely after Signs of Satanic Youth did they make music this unruly.
Merch for this release:
2 x Vinyl LP, Cassette, Compact Disc (CD)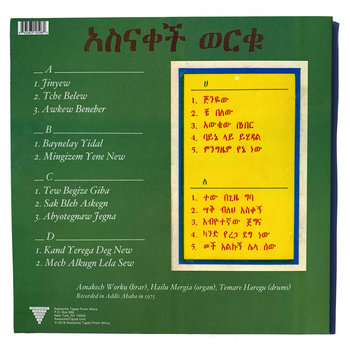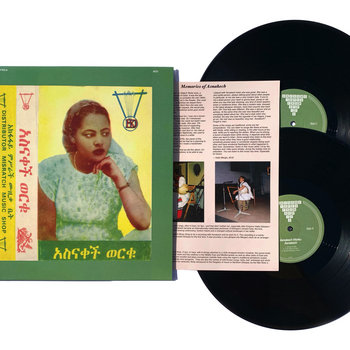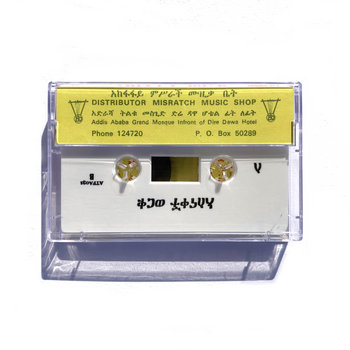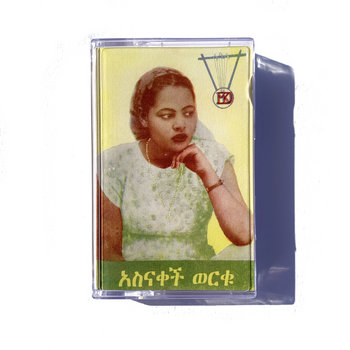 Ethiopian theatre actress and singer Asnakech Worku recorded this nearly forgotten set with organist and arranger Hailu Mergia in 1975. Asnakech has been reissued by Awesome Tapes From Africa, and dedicated disciples of the label will be already be familiar with Lala Belu, the new record Mergia—now in his 70s and living in Washington D.C.—put out earlier this year. This was Worku's showcase, though, placing her warbling, textured voice and skillfully plucked krar, a small pentatonic lute common in Ethiopian music, at the forefront. A cultural icon in her home nation, Worku died in 2011. This dusty, hushed listen, available for the first time outside of Ethiopia, is a captivating slice of her heroic legacy.
Merch for this release:
Vinyl LP, Compact Disc (CD)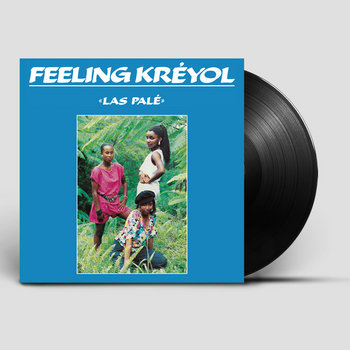 Catchy rhythms, synthetic instrumentation, and rubbery 1980s production: these six cuts encapsulate zouk, a style of pop music originating from the Caribbean islands of Guadeloupe and Martinique and popularized by bands such as Kassav and Zouk Machine. Vocal trio Feeling Kréyol's only record, Las Palé, is a flavorsome piece of throwaway bubblegum. The arrangements, produced by Darius Denon, are so dinky, they might just blow away in the Guadeloupe breeze, but songs such as "Las Palé" and "Kwen Pe Ké Pé" pop 'n' bop along pleasingly. Fun numbers for small discotheques in the summertime.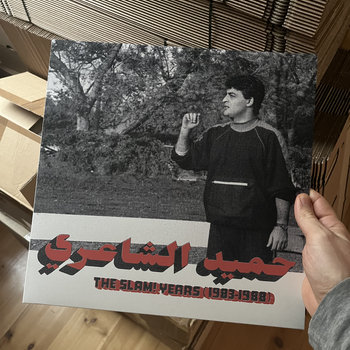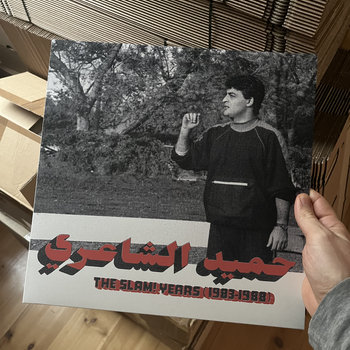 Merch for this release:
Vinyl LP, Compact Disc (CD)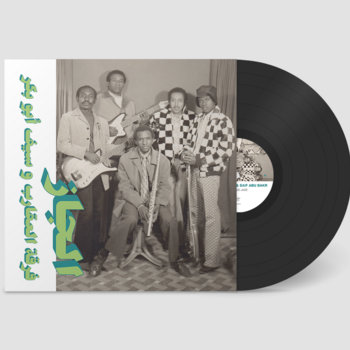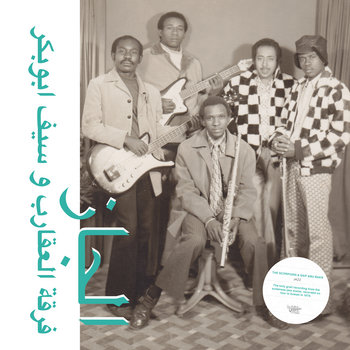 We've already reached the ninth installment in the stellar Arabic music series Habibi Funk and it's another fine record to add to the set. First released in 1980, The Scorpions & Saif Abu Bakr's obscure album Jazz, Jazz, Jazz isn't jazz as Western ears might know it. Instead, the band display the Middle Eastern flavors that leak into Sudanese music, working funky organ work, upbeat guitar lines, and powerful-but-catchy brass sections into their songs. Take "Saat Alfarah": the peppy horns tag in and out with singer Saif Abu Bakr's husky vocals with an easy brevity. Elsewhere, "Hilwa ya amoora" has a fanciful feel, with its head-nodding brass leading a laidback arrangement that's just lovely on the ear. Original copies of Jazz, Jazz, Jazz are said to go for anything up to $1,000. The collectors knew this was an essential exhibition of the northeast Africa nation's pop ingenuity.