BEST REISSUES
The Best Reissues on Bandcamp: March/April 2020
By Dean Van Nguyen · May 18, 2020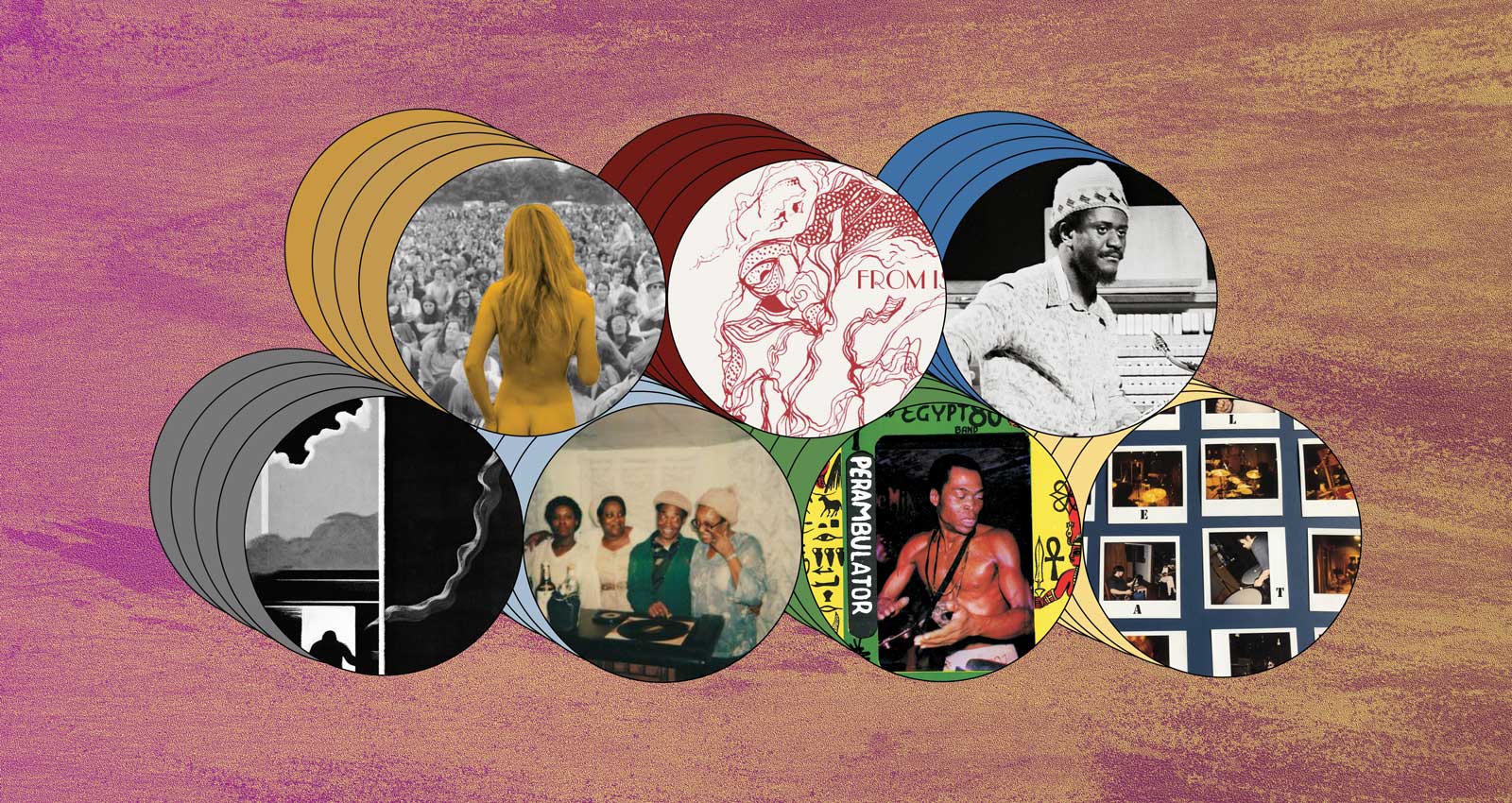 We pick out some of the most crucial reissues and retrospectives dropped recently on Bandcamp, and look at the historic tales behind them. Whether it's West African highlife, German post-punk, golden age hip-hop, or California neo-psychedelia, we're here to lay out the best new oldies.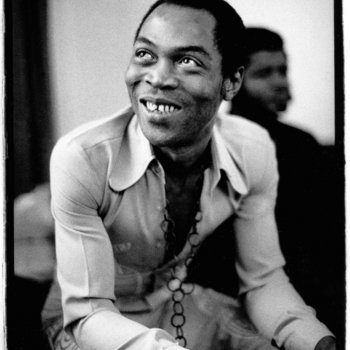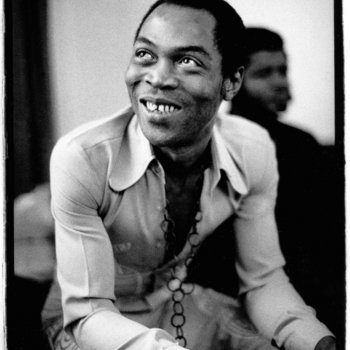 Not to put too fine a point on it, Fela Kuti is the most important afrobeat artist to ever walk West Africa. To give newcomers some sense of Fela's legacy, his imprint on the genre is regularly compared to Bob Marley's influence on reggae. Still, 23 years after his death, there's much to learn about the Lagos legend. Take Perambulator, a newly-restored rarity released in 1983. The album, which was reportedly recorded in 1977-78, features just two, long songs. The title track is electrified by all the classic Fela hallmarks: rollicking percussion, driving rhythms, hot brass work, slow-burning arrangements, and a lyrical focus on social and political matters. In a wide-reaching sermon, Fela, among other things, speaks on the importance of work, healthcare, and education in Africa. Meanwhile, the smooth strut of "Frustration" offers a cool counterbalance. Though 1976's Zombie remains the best entry point For Fela novices, Perambulator is a fine next step, highlighting one of the greats at the peak of his powers.
Hideto Sasaki – Toshiyuki Sekine Quartet +1
Stop Over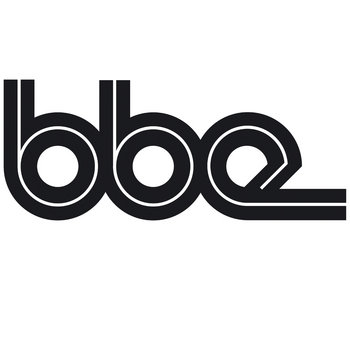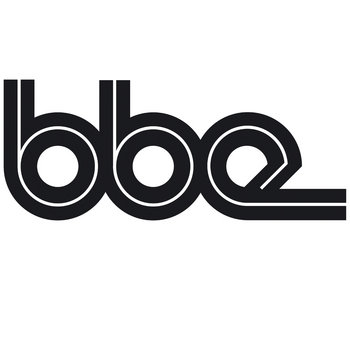 Merch for this release:
2 x Vinyl LP, Compact Disc (CD)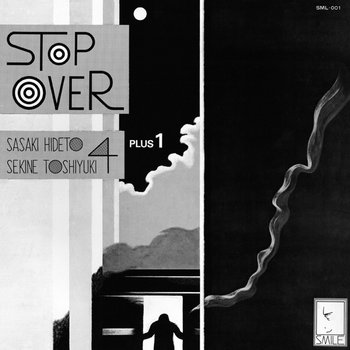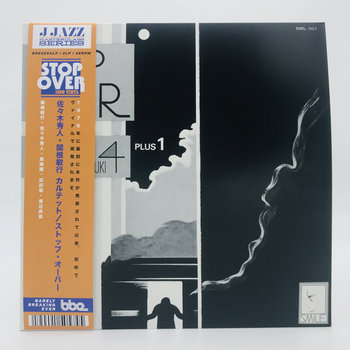 Six releases in and BBE Music's J Jazz Masterclass series hasn't missed the mark yet. The latest Japanese jazz rarity selected by Tony Higgins and Mike Peden for reissue is Stop Over by Hideto Sasaki and the Toshiyuki Sekine Quartet +1, an ultra-rare LP first pressed in 1976. Only 100 copies of Stop Over were originally pressed, so you can thank the jazz gods it wasn't lost forever. The band run wild on the rapid, hard bop arrangements of the title track (the album's one original composition) and their version of Denny Zeitlin's "Carole's Garden." There's time to smell the roses too though: take in the dimly lit noir of John Coltrane's classic "Soultrane," in which Sasaki's crying trumpet gracefully slinks alongside Sekine's smooth piano playing, and the lounge jazz of "Little B's Poem." These softer moments display the versatility of these musicians—luckily, their virtuosity has not disappeared through a crack in time.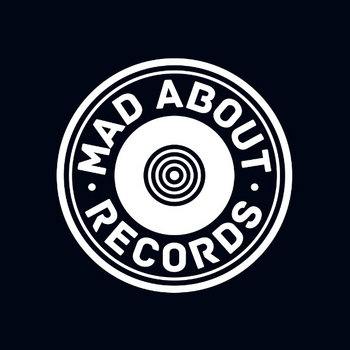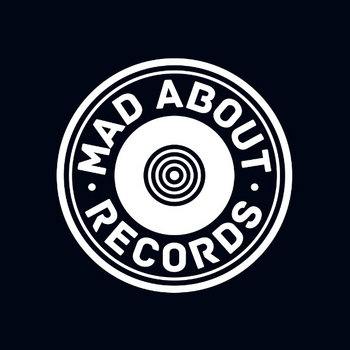 Merch for this release:
Vinyl LP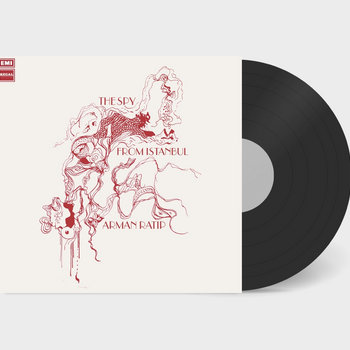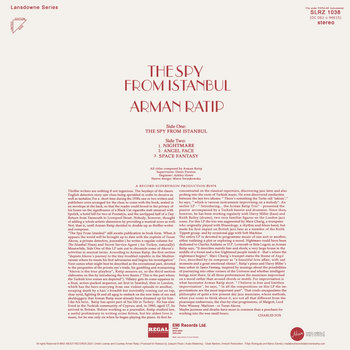 Turkish Cypriot pianist and composer Arman Ratip was the child protégé of Jale Derviş, his mother and one of the most famous music teachers in Cyprus. But his career took off when he moved to London. Though primarily there to study law and journalism, his time in the UK saw Ratip record two LPs: Introducing The Arman Ratip Trio (1970) and The Spy From Istanbul (1973). The latter has now been reissued worldwide for the first time via Mad About Records and showcases Ratip's improvisational, avant-garde jazz style.
The Spy From Istanbul's flagship composition is the 21-minute title track, which, as the cinematic title suggests, shuffles through moods and emotions like a good movie, as though a narrative is running through Ratip's mind. Though built around his furious piano playing, the horns introduce some of the Middle Eastern and North African influences often felt in Turkish music. "Nightmare" could score a Hitchcockian thriller, though best of all is "Angel Face," which sees Ratip's cyclone piano matched with mournful brass work. The cinematic flavor is there from start to end; like any good auteur, Ratip keeps his audience in the palm of his hand.
Merch for this release:
Vinyl LP,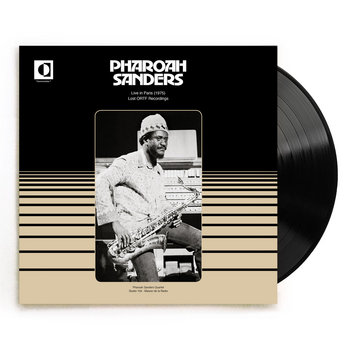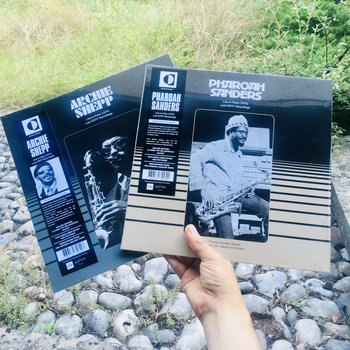 You can be sure Paris welcomed Pharoah Sanders with open arms. For decades, the French capital has been fertile turf for traveling American jazz musicians. The tenor sax virtuoso was no doubt highly thought of for his creative relationship with Parisian favorite, John Coltrane (who had died eight years previously), Alice Coltrane, and his own run of albums on the Impulse! label, by the time he sashayed into the city in 1975. You can also be sure that he left the studios of Radio France in even higher regard by the 800 people who bore witness. Backed by Danny Mixon on organ and piano, Calvin Hill on double bass, and Greg Bandy on drums, Live In Paris (1975) captures the quartet in stunning form. "Farrell Tune" balances some of Sanders' smoothest sax play with his famous half-yodeling, half-animal shriek yelps that astounded and baffled listeners in equal measure. Then there's the upbeat tempo and piano chords of "The Creator Has a Masterplan" that almost appears to predict the commercial house music that emerged years later, before ending with the kind of grim organ sound that could summon wrestler The Undertaker to the ring. It adds up to a multifaceted pronouncement of Sanders' greatness; a beguiling suite that deserves its place in the top tier of live jazz albums cut in la Ville Lumière.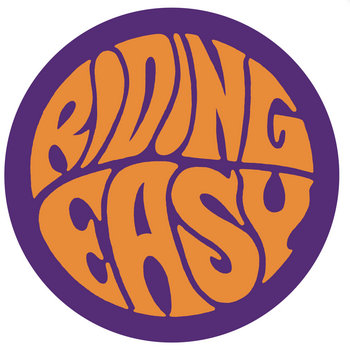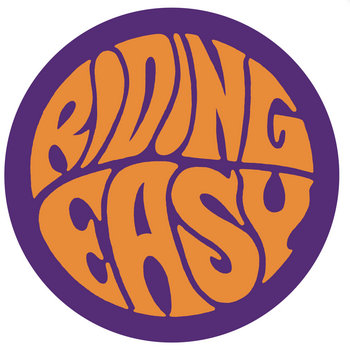 Merch for this release:
Vinyl LP, Compact Disc (CD)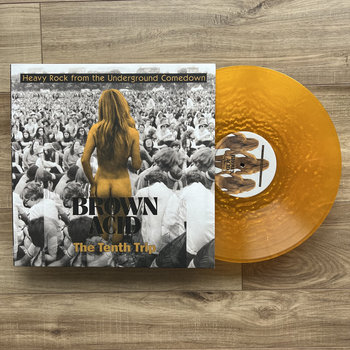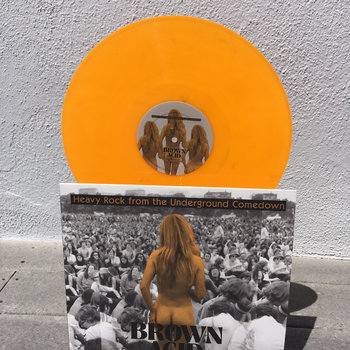 RidingEasy Records's flagship Brown Acid series rescues slimy-grimy hard rock oddities that history tossed aside. The tenth installment in just five years from the Hermosa Beach, California label, Brown Acid – The Tenth Trip champions ten songs released between 1969 to 1974 that epitomize the sludgy riffs, acidic solos, rough vocals, and raw production values that make the period so lionized in rock history. Check out the roadhouse rock of Brood's "The Roach," an ode to weed for anyone who likes their joints rolled by bikers with mucky fingers. There's melodies here too, though—Sound Synonymous throw some Beatles-esque "ahhhhh" backing vocals on "Tensions," which manages to walk the line between being tuneful and brutal. This music for all swine who embraced the dirt.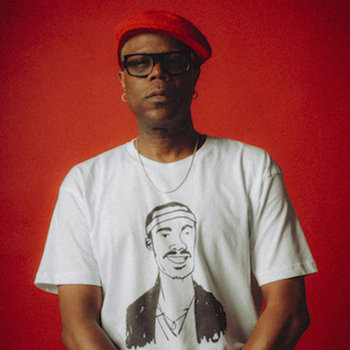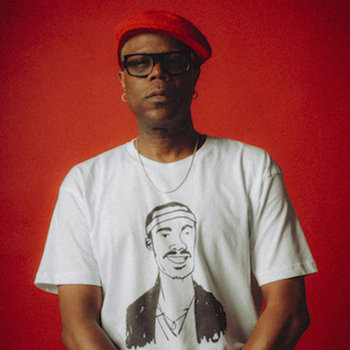 Merch for this release:
2 x Vinyl LP, Compact Disc (CD)
A Taste of Chicago compiles edits by Jamie 3:26, a veteran of the South Side house scene. Though short at only seven cuts, the producer offers a flurry of different sounds. For example, the carnival jubilance to BSTC's "Venus & Mars" is followed by fizzing electronica and a rich spoken word performance on "The Lesson (Doc Brucio's Original Mix)" by Mighty Science. Meanwhile, Jamie's Basement Edit of Chip E's "It's House" retains the original mix's dinky analogue synths, acting as a reminder that Chicago is the birthplace of acid house. "This compilation represents the true unspoken sound of my city," Jamie asserts in the compilation's notes, voicing the music's alternate vision of Chi-Town.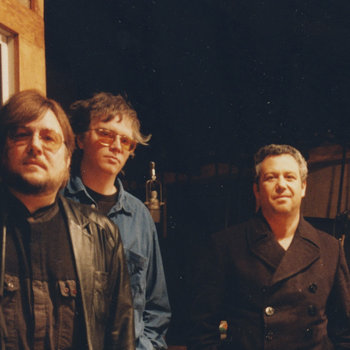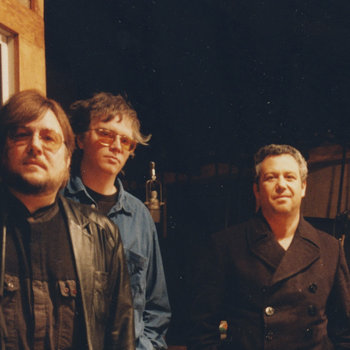 Merch for this release:
Vinyl LP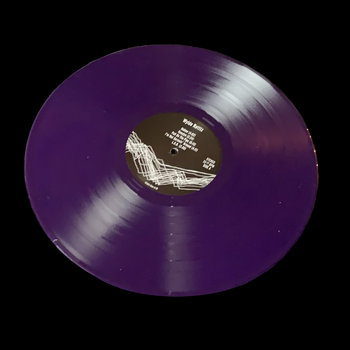 Supergroup Wylde Ratttz came together in 1997 to record music for glam rock flick Velvet Goldmine. Though a wealth of material was recorded during two fruitful sessions, only one song, a version of The Stooges' "T.V. Eye," ended up on the soundtrack. Finally, a much fuller picture of the band's short time together has emerged. Never previously released, Wylde Ratttz is the retrospective the project deserved. Just scan the group's line-up: led by Ron Asheton (all proceeds from this release go to The Ron Asheton Foundation, set up many years before his death in 2009), the Stooges' guitarist is assisted by Thurston Moore and Steve Shelley of Sonic Youth, Mudhoney's Mark Arm, Minutemen's Mike Watt, Don Fleming, Jim Dunbar, and Sean Lennon.
Guess what—this shreds! Wylde Ratttz imagines a world where Kurt Cobain never happened, drawing on pre-grunge hair metal and hard rock for inspiration. The riffs are huge, the bass is turned way up, and the raw arrangements reflect the ostensibly informal nature of the process that produced these songs. With various band members taking turns on lead vocals throughout, the set plays like a hard rock cassette tape mix, copied 100 times and passed around the schoolyard—Grand Theft Auto could probably form an entire radio station around these songs. Throwing a bunch of great musicians in the same room together isn't always a great idea, but if nothing else, Wylde Ratttz gave us a glimpse of illustrious rock heroes outside of their day jobs, no cares to give.