BEST REISSUES
The Best Reissues on Bandcamp: June/July 2018
By Dean Van Nguyen · August 09, 2018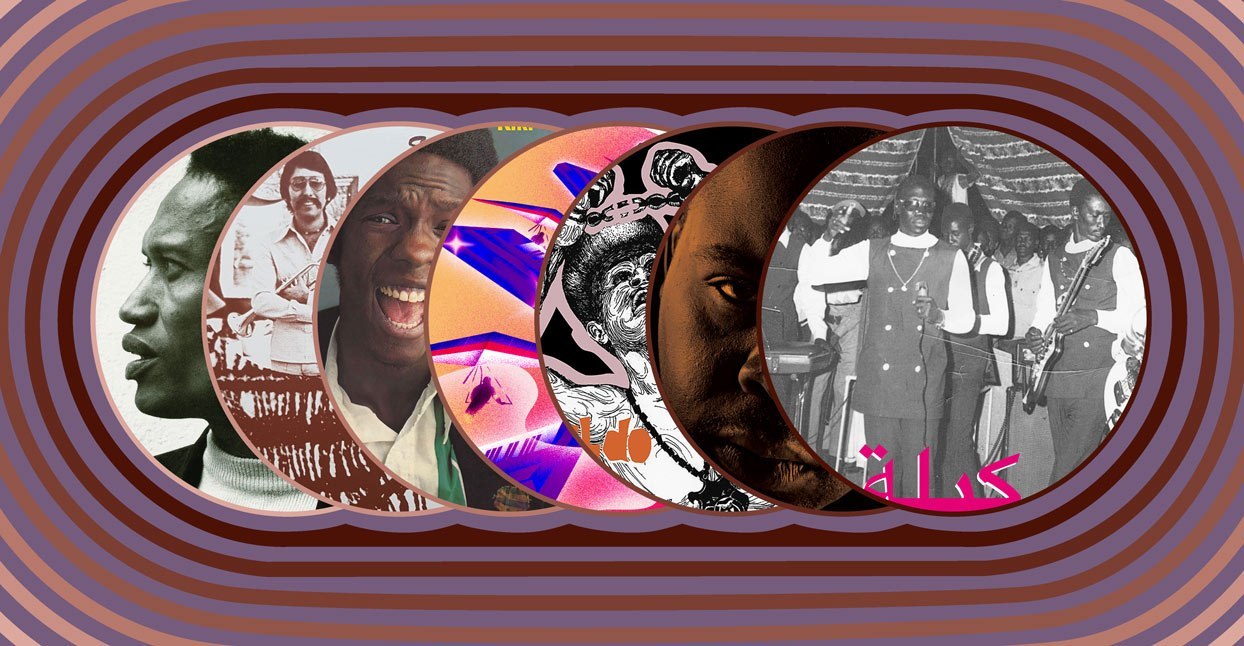 We pick out some of the most crucial reissues and retrospectives dropped recently on Bandcamp, and look at the historic tales behind them. Whether it's West African highlife, German post-punk, golden age hip-hop, California neo-psychedelia, whatever—we're here to lay out the best new oldies.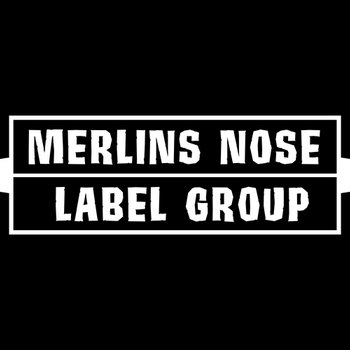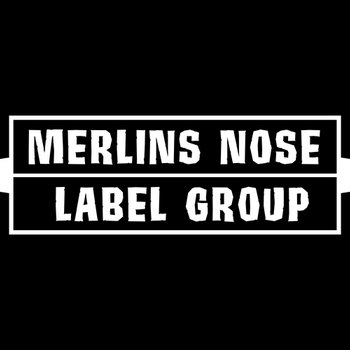 Merch for this release:
Vinyl LP, Compact Disc (CD)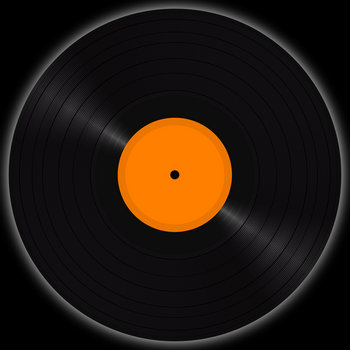 There weren't too many stars of 1960s and '70s West African soul and Afrobeat that had as much juice as Geraldo Pino. After all, it takes a hell of a lot to be credited as a major influence on Fela Kuti. His name might not have attracted the same shine as the legendary Fela's, but Pino has been a staple of the reissues streaming out of the region in recent years. This live set—recorded in the early 1970s and unearthed by Merlins Nose Label Group—gives us a glimpse of the Sierra Leone-born guitarist and singer's scintillating live show. At six tracks spread over 37 minutes, the album is more of a sprint than a marathon (and atypical of the devastatingly long sets stars like Pino played back then), but it's still vital evidence of how he could scorch a room.
The cover depicts the breaking of chains and opener "Blackman Was Born to Be Free" acts a rallying call—the propulsive rhythm section and free-flowing organ chords scoring Pino's chants of "You were born to do your own thing… you were born to be proud." Elsewhere, his band The Heartbeats are given the opportunity to shine on instrumental wig-out "On the Spot." Those lucky enough to have caught James Brown live or dig his live records will love Afro Soco Soul Live. Even Brown himself would have been stunned by these grooves that epitomize the glory of Afrobeat.
Merch for this release:
2 x Vinyl LP, Compact Disc (CD)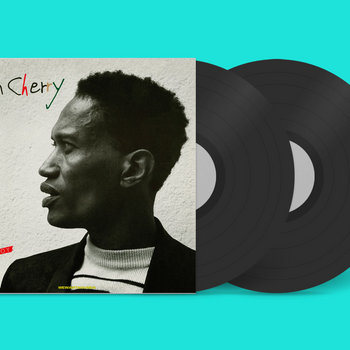 You can do a lot over five days in Paris. Recorded with his friend and producer Ramuntcho Matta in in the mid-1980s, Don Cherry forged Home Boy, Sister Out. The record never received a release outside of Western Europe, making it an oddity in the legendary trumpeter's oeuvre. Yet it's an essential document of his genre-hopping latter-day inventiveness. Whether it's the smooth blues of opener "Call Me," or the distinctly Parisian flow of "Art Deco," fans who followed Cherry during his years as an important general in the army of Ornette Coleman might not know what to make of these eclectic, often eccentric grooves. Even experiments in old-school hip-hop and righteous reggae find their way onto the record, with everything presented in that spotless, rubbery form of production that defined 1980s pop. Though impossible to stack next to his trailblazing 1960s work, the joy, audacity, and musicianship Cherry displays on Home Boy, Sister Out makes it a madcap odyssey worth falling into.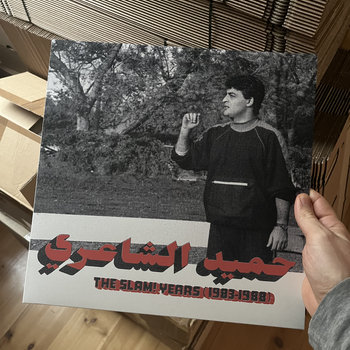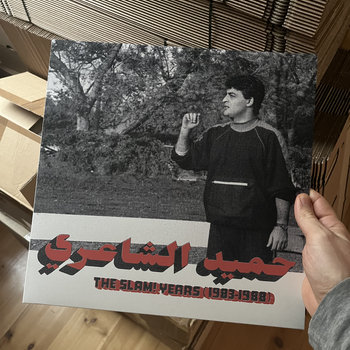 Merch for this release:
2 x Vinyl LP, Compact Disc (CD)
Sudanese musician Kamal Keila calls for religious unity, peace among men, and African solidarity on this raw, spiritual collection. Forget lyrical feints and bobs—Keila's wordplay is powerful in its simplicity. "Sudan is one nation," he croons on the Muslims and Christians title track. Considering the nation's political climate over recent decades, the album is loaded with equally righteous statements. Each message seems obvious and yet feels like a gift from a blessed preacher.
Laid down on tape during radio sessions, these songs never actually received an official release. In fact, despite beginning his career in the 1960s, Keila had never previously put out a vinyl record and can recall making just one cassette tape release, though it's feared to be lost. Keila couldn't even remember when the recordings that make up Muslims and Christians were cut. But when he handed the master tapes over to German label Habibi Funk Records, they found a slip of paper in one of the cases of the reels that noted the session took place on August 12, 1992. It's lucky they survived. With half the album recorded in English and the other half in Arabic, this set features Sudanese and Ethiopian jazz sounds with raw funk, blues, and soul mixed in, underpinning the powerful lyrics and Keila's mighty performance.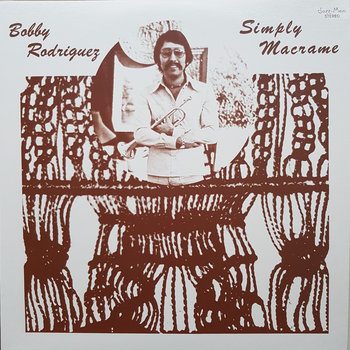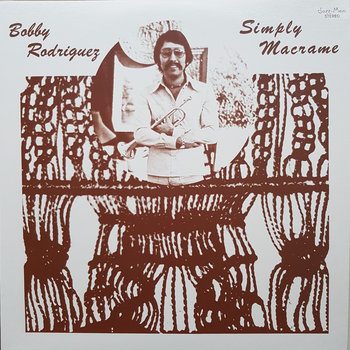 Merch for this release:
Vinyl LP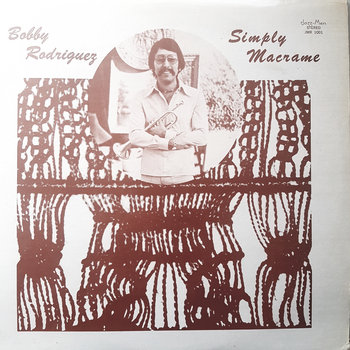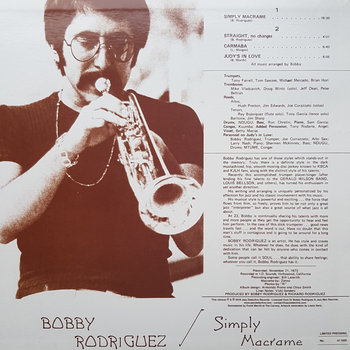 First released on Jazz-Men Records in 1973, Simply Macrame quickly became an obscure rarity in Bobby Rodriguez's canon. The album sees the Los Angeles Latin jazz great lead a much-respected crew—Leon Ndugu Chancler on drums, James Mtume on congas, and Larry Nash on the piano—through four compositions. The highlight is the title track, which is actually a version of Freddie Hubbard's "Little Sunflower." Featuring funky Latin rhythms, the number is equal parts Lowrider fuel and a soundtrack for all uptown pushermen to sashay to, winding to a bluesy underground jazz club groove before a horn-heavy haze of dramatics presses down in its final third.
Merch for this release:
2 x Vinyl LP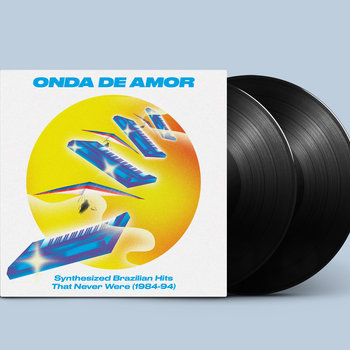 The subtitle is a funny long way around saying that these tracks are rarities. It's a set of synthpop, samba boogie, and electro gems handpicked by Millos Kaiser, who as half of the Brazilian duo Selvagem threw some of the country's liveliest dance parties. Highlights are everywhere: check out the old-school hip-hop of Villa Box's "Break De Rua." Its thudding drum machine loop and simple rhyme patterns could summon the spirit of Afrika Bambaataa or Debbie Harry. Elsewhere, the group Electric Boogies encapsulate this set's retro charm with their self-titled track featuring wacky Casio keyboard-style riffs and 8-bit video game flutters. Deep nostalgia runs throughout the orchestration; it's a fascinating set of throwback button-pushing South American pop.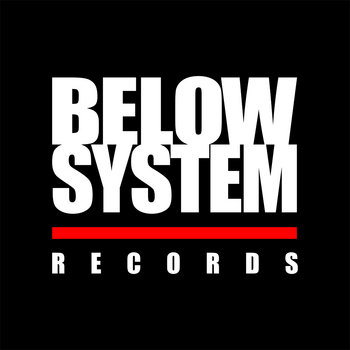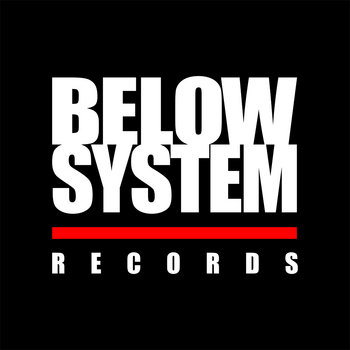 Merch for this release:
Compact Disc (CD)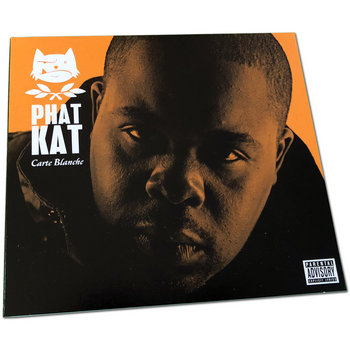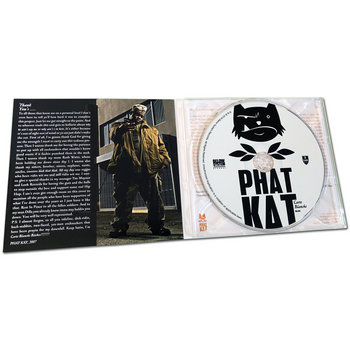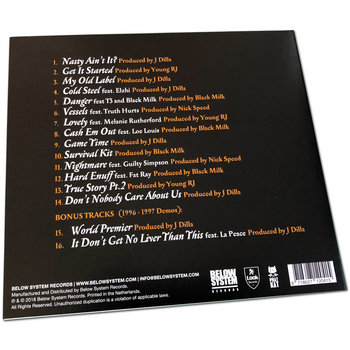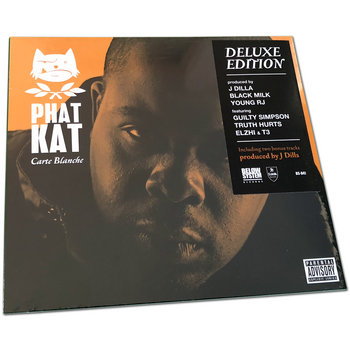 Back in the early 1990s, only Detroit's best were allowed access to the subterranean studio of genius beatmaker J Dilla, and nobody was more important to him than Phat Kat. The MC's legacy will permanently be linked to Dilla's, but for evidence of his own artistry Carte Blanche acts as Exhibit A. First released in 2007, the record sees Kat drop his brash rhymes over soul loops and pinging electronica. With a lineup of guest stars that reads like Detroit hip-hop's finest, it adds up to one of the D's defining albums.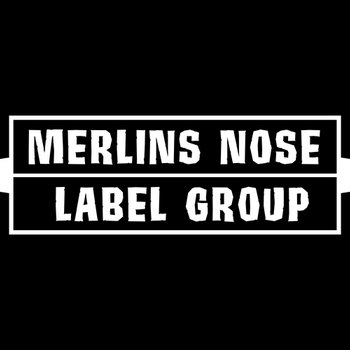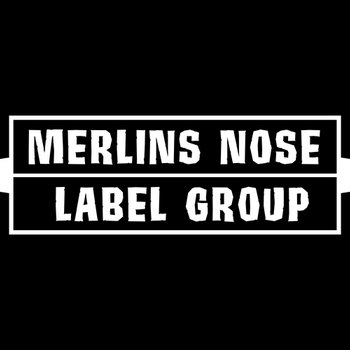 Merch for this release:
Vinyl LP, Compact Disc (CD)
No debate on what genre to tag Feeling So Good under. The 1970s classic sees Ghanaian star Kiki Gyan laying on the disco vibes as thick as tar on a hot day. The high-pitched harmonies and funky guitar licks of "Sexy Dancer" echo The Bee Gees and Chic, while "Sunshine Baby" sounds like the kind of track a groovy young impresario named Prince was cutting at the time. Elsewhere, "Black Afro Punk" offers a change of pace by working in some more Caribbean vibes. A few of these cuts appeared earlier this year on Soundway's fine Gyan compilation 24 Hours In A Disco 1978​-​82, and seeing his artistry laid out on a fully functioning studio album feels just as vital.