BEST REISSUES
The Best Reissues on Bandcamp: July/August 2020
By Dean Van Nguyen · September 08, 2020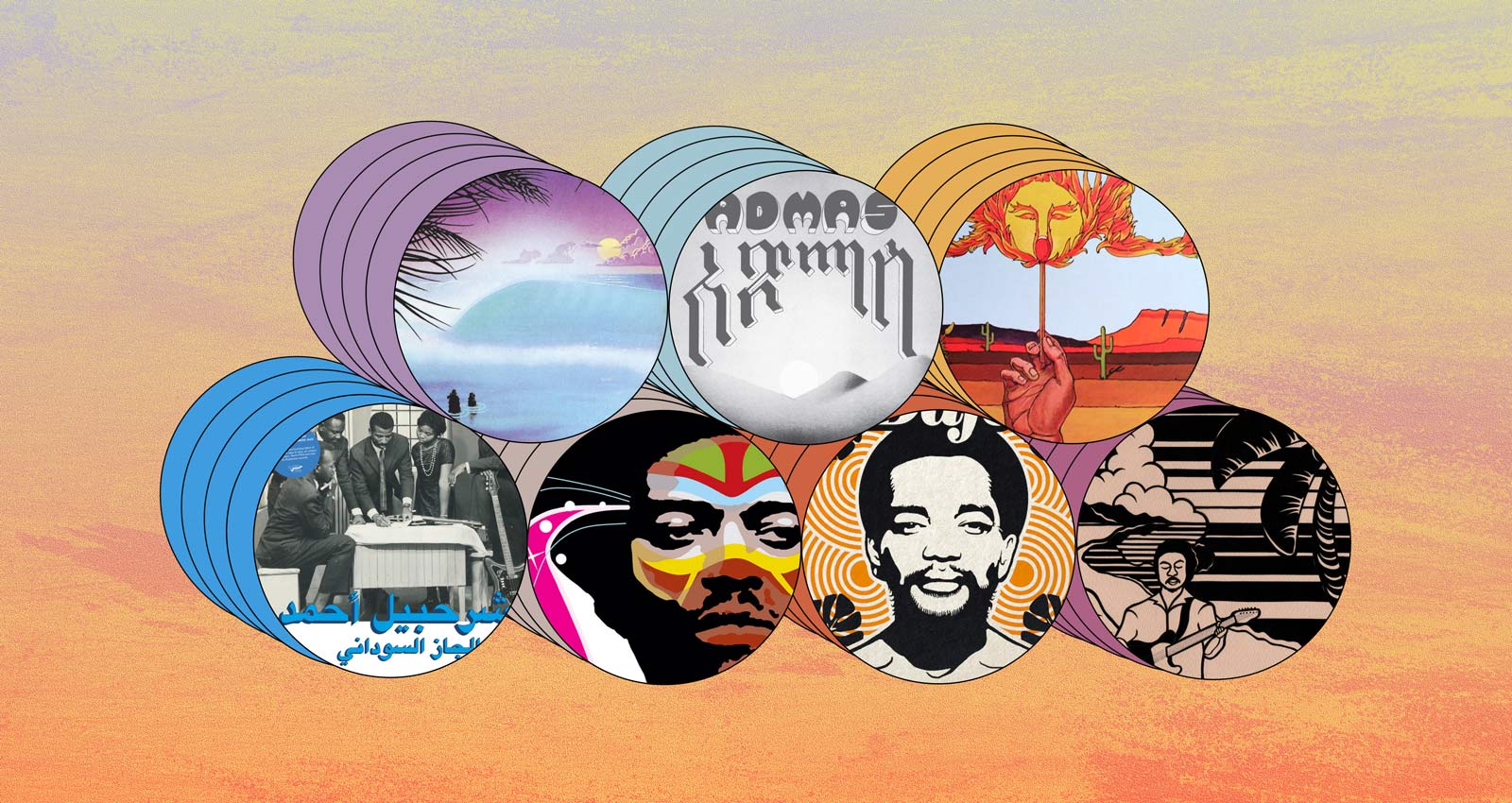 We pick out some of the most crucial reissues and retrospectives recently dropped on Bandcamp, and look at the historic tales behind them. Whether it's West African highlife, German post-punk, golden age hip-hop, or California neo-psychedelia, we're here to lay out the best new oldies.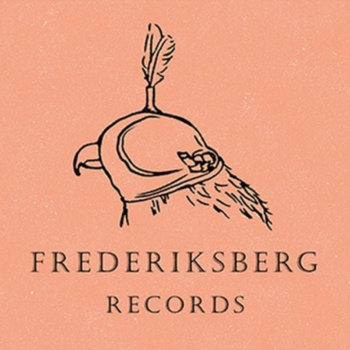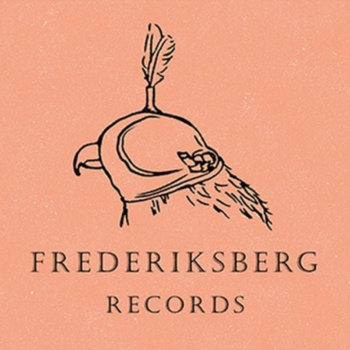 Merch for this release:
Vinyl LP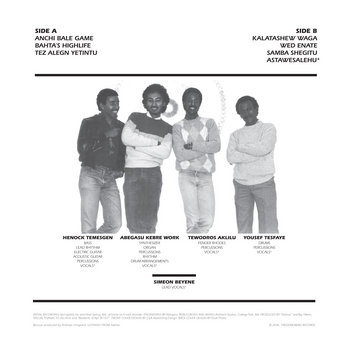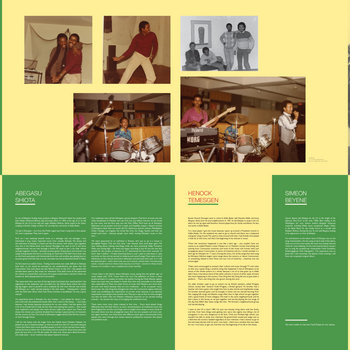 Proud sons of Ethiopia though they were, Admas' music works in a broad swathe of influences that reflect the band's story. The group came together in Washington D.C., founded by Ethiopian exiles who had fled their home country during the Derg military dictatorship. Billed as one of the few Ethiopian records to have been produced outside of the country in the early 1980's, Sons of Ethiopia combines Fender Rhodes pianos, electric guitars, and synths for a laid back, mostly instrumental album that blends Ethiopian pop and jazz with more Western pop styles and production techniques. The midnight noir grooves of "Tez Alegn Yetintu" swirl with quiet cool, while the harder edged "Kalatashew Waga" mixes '80s pop percussion with Sega Genesis video game sounds (think Sonic speeding through a glitzy wonderland). Everything is spotlessly produced in accordance with the times—"Wed Enate" evokes the synthetic reggae music of the era—but it's a unique piece of Ethiopian fusion nevertheless.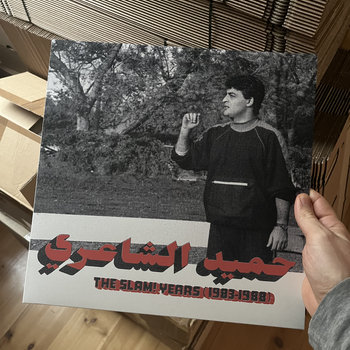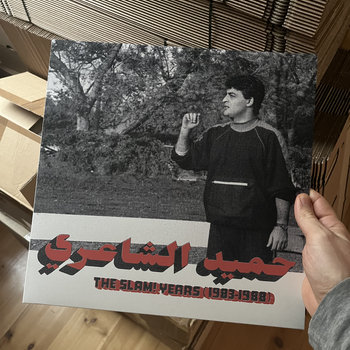 Merch for this release:
2 x Vinyl LP, Compact Disc (CD), Vinyl LP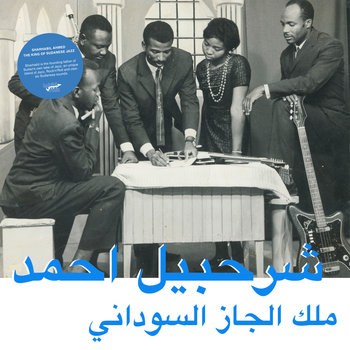 One of the latest installments of the Arabic music series, Habibi Funk, showcases a true visionary. Emerging in the 1950's, Sharhabil Ahmed mixed Western rock 'n' roll and surf rock with Ethiopian jazz, Congolese music, and the distinct sounds of South Sudan (an independent country since 2011) to create a bold new form of Sudanese music. The King of Sudanese Jazz features songs recorded in the 1960's—some of the few Ahmed recordings to have survived in good condition. "Argos Farfish" matches dusty riffs that would make Chuck Berry proud with lively flute melodies. Later on, "Kamar Dawa" opens with a solo guitar lead reminiscent of American Deep South blues before more Sub-Saharan rhythms emerge, showcasing Ahmed's dedication to melding together his broad musical proclivities.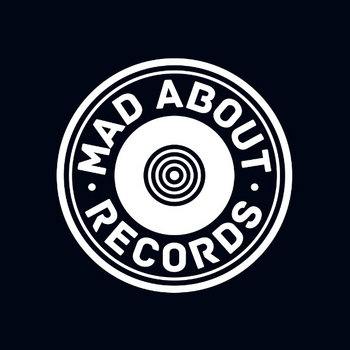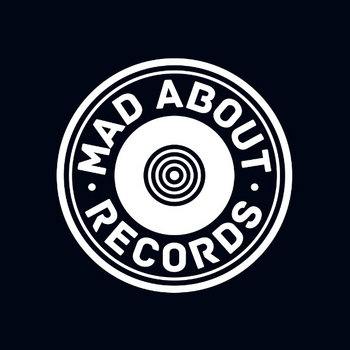 Merch for this release:
Vinyl LP
Samba-leaning soul singer Carlos Dafé cut his teeth in the nightclubs of Rio De Janeiro and São Paolo, and those lively early days spill over into his early studio work as well. Though pitched as a "best of" set, this compilation takes tracks exclusively from Dafé's first three albums, released between 1977 and 1979 on Warners Bros. (He eventually recorded four more records on different labels, albeit with far longer gaps between each.) Lasering in on a tight section of Dafe's recording career lends the set a sense of cohesion. His nightclub roots are proudly displayed on tracks like "Hello Mr. Wonder;" it's easy to picture his band backing him up with round tables all around, gaudy lights shining down. There's a bit of a disco hangover on "Criança Maravilhosa," while a song like "O Metrô" has a cooler edge to it. We can't be sure if Thundercat is aware of the tune, but it's safe to assume if the cosmic funk master did hear it, he'd reach for his bass straight away.
Merch for this release:
Vinyl LP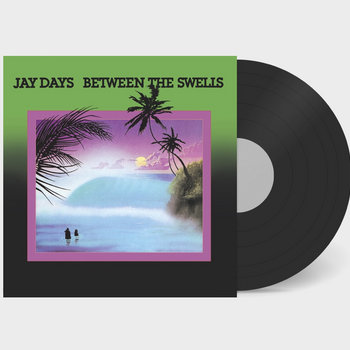 Jay Days is an enigma. What we do know is that he cut his first and only record in Blue Light Recording Studio, Del Mar, California in 1978. Between The Swells doubles as an enjoyable voyage through yacht rock, soft rock, and blue-eyed soul. Most cuts exult in an organic mix of guitar, bass, drums, and keys, reinforced by smooth grooves typical of the West Coast pop sound of the '70s. "Long Way Home" is a swell, sweet-talking, mid-tempo cut, while "Pelikan's Alley" unfolds as a an easygoing instrumental with the band leaning heavily into their solos, because why not?
Joe Gallardo & Sol
Sol
Merch for this release:
Vinyl LP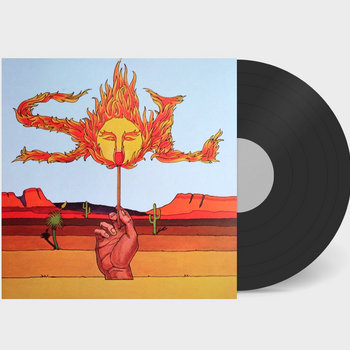 Joe Gallardo leads his band through a bubbling set of Latin funk music with singer Ray Romero providing swooning, dramatic vocals straight out of a 1970's casino or cruise lounge. The previously obscure Sol was first released in 1975, and features a Latin reinterpretation of Stevie Wonder's "Bird of Beauty," balanced out with Philly soul finesse on "Someday."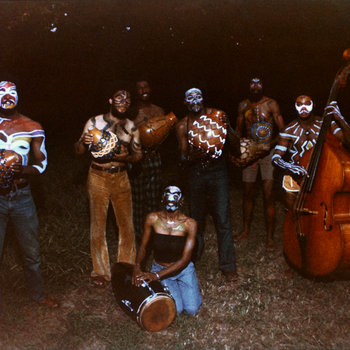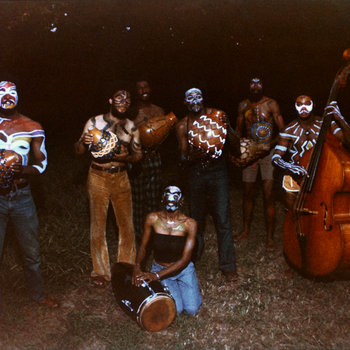 Merch for this release:
Compact Disc (CD), Vinyl
Following on from the reissue of the Oneness of Juju's excellent 1975 LP African Rhythms, this compilation offers a broader look at the band's legacy. African Rhythms 1970-1982 was first released on Strut in 2001, but these cuts' second resurrection is welcome. Their African Rhythms album is particularly well-represented here. Its title track, which serves as the opener, doubles as one hell of a showcase for the group; blaring horns evoke memories of Fela Kuti-era Afrobeat, while bystanders bellowing in the background imbue the music with a spontaneous air of festivity. By the time 1982 rolled around, the band were making music more suited to the club than the block party: the smoothly arranged dancefloor cut "Every Way But Loose" became their biggest international hit and was famously remixed later by Larry Levan. Elsewhere, the assertions that "Everybody's pimping Mother Nature" on the cool soul-funk of "Be About the Future" feel incredibly timely.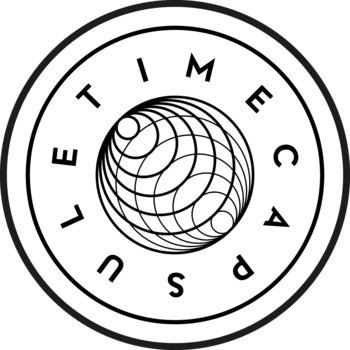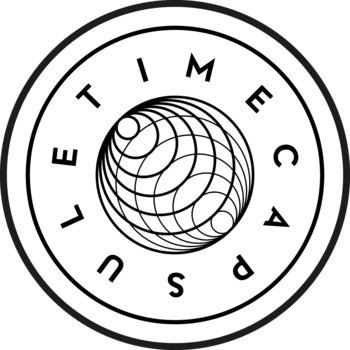 Merch for this release:
Vinyl LP
Regular column readers will have noticed plenty of classic Japanese music being repackaged for Western audiences, but none up until now have captured a strange strand of the underground that embraced Latin, reggae, and tropical music. Released by the London-based reissue label Time Capsule, Island Sounds From Japan 2009​-​2016 is short at only six tracks—or five-and-a-half, really—Keiichi Tanaka's "City Of Aleppo" and "City of Dub," the record's weakest portion, are basically two sides of the same song. But there are highlights to be found: Aqatuki's "Wakanoura" is over six minutes of beach-bum guitar lines, while Speak No Evil's version of Wayne Shorter's "Totem Pole" carries the composition into ska territory, offering a window into this phenom.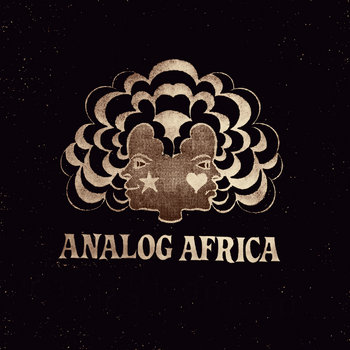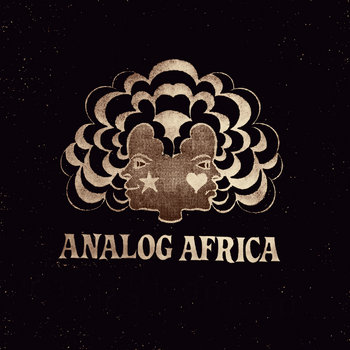 Merch for this release:
Vinyl LP
Cape Verde is a nation of islands in the central Atlantic Ocean, the westernmost point of continental Africa. Though tiny, Cape Verde, or Cabo Verde, has its own distinct musical genre known as the coladeira, which grew out of indigenous morna music by ramping up the tempo, adding electric guitars, and introducing influences from Latin American and other former Portuguese colonies, like Angola and Guinea-Bissau. Recorded in Rotterdam in 1976 by seven Cabo Verdean musicians operating under the name Voz di Sanicolau, Fundo De Marê Palinha is a great introduction to this form of music. The guitars, keyboards, and cavaquinho (a four-string Portuguese guitar) build lively rhythms on tracks such as "Nha Antonia Engracia." It's said the group quickly went their separate ways as they were forced to go back to regular work, but Analog Africa's reissue at least gives the fruits of their short existence a chance of a broader legacy.