BEST REISSUES
The Best Reissues on Bandcamp: January/February 2023
By Dean Van Nguyen · March 02, 2023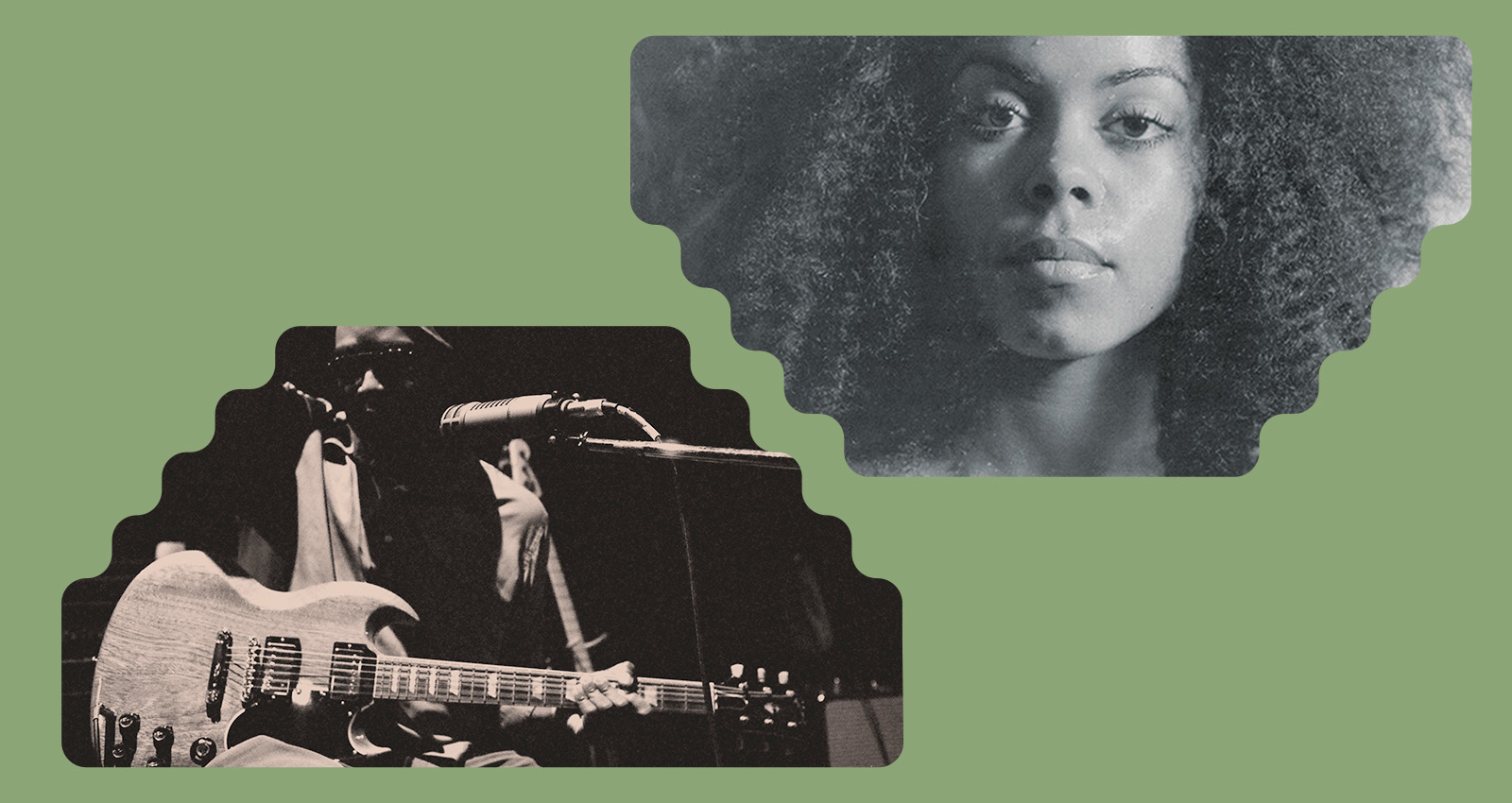 This hammer dunk edition of our best reissues series features legends such as Dizzy Gillespie, Fela Kuti, and Don Cherry with Jean Schwarz, as well as classic post-rock, French free jazz, cult indie, and some forgotten treasures thankfully brought to light.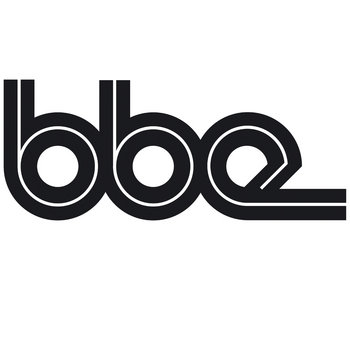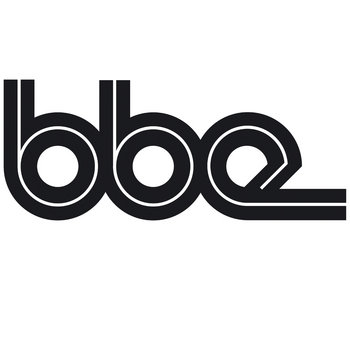 Merch for this release:
Compact Disc (CD)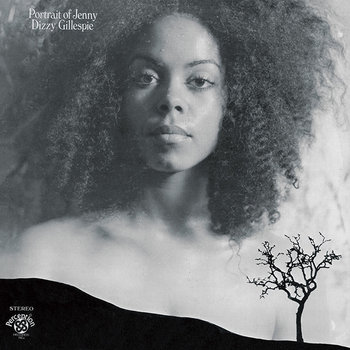 BBE Music has spent the first shots of 2023 releasing a stack of records in a new reissue series that celebrates Perception Records and its subsidiary division, Today. Perception was a New York-based label that ran from the late '60s through until 1974 that stretched from jazz and funk, to prog rock and proto-disco. There have been many highlights in the series already, but my pick is the first two of three albums Dizzy Gillespie released on Perception between 1970 and 1971.
There is The Real Thing, featuring regular collaborator James Moody, an unusual album in Gillespie's sanctified canon. Call it post-Bitches Brew fever, but there's a hard edge to funk tunes like "Alligator," while "N'Bani" deploys an Afrobeat-style rhythm guitar and psych-y lead. Yet amid this modernist experimentation, there's a version of George Gershwin's enduring "Summertime," Diz's trumpet play as smooth and appealing as you'd expect on the mellow standard. Follow-up album Portrait of Jenny features four compositions, all penned by Gillespie. The elongated runtimes allow for unshackled play over Afro-Cuban rhythms. If nothing else, the LP is the home of "Olinga," one of the master's most underrated numbers. The noir-toned piano chords frequently wander from the background to the forefront of the mix, with Gillespie's somber horn play enough to cast a city into dusk no matter what the clock reads.
Given that the post-rock genre is no longer de rigueur, it's susceptible to accusations of aging poorly. Poptimism has mushroomed since the 2000s, so questions arise—questions like: Was using traditional rock 'n' roll instruments to stack thick, hypnotic layers of lyric-free, ambient drone music really a worthy endeavor? Mogwai's first two albums, 1997's Young Team and 1999's Come on Die Young, have been reissued before with bonus material, making these new bare-bones editions, though fully remastered, feel less-than-necessary for anyone not interested in the fresh vinyl pressing. But they are a useful reminder on the poise and beauty of post-rock's highest peaks for those whose memory might have gotten muddled.
Young Team, Mogwai's 1997 debut, amalgamates disparate sounds—carefully tinkered piano, drums that loiter in the background, barely audible conversations in Scottish accents—into sweeping soundscapes. The hero is the guitars, as they shift from quiet, raking strums into crashing-waves riffs: See the cacophonic eruptions that punctuate "Like Herod." This is music that can change from angelic to evil at the flip of a switch. Follow-up Come on Die Young proved a more soothing companion. Songs like "Year 2000 Non-Compliant Cardia," "Waltz for Aidan," and "May Nothing but Happiness Come Through Your Door" are wounded, twilit pieces that demand solitary reverence. By the way, Mogwai still make pretty good albums, even as interest in the style they came to define disappears into the rearview.
Don Cherry & Jean Schwarz
Roundtrip
Merch for this release:
Vinyl LP,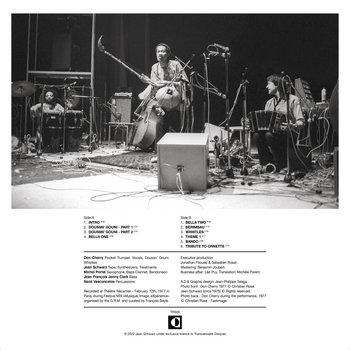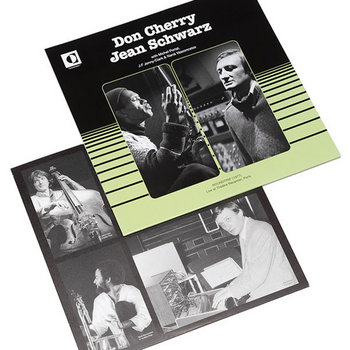 Though not titled Live in Paris like other recent releases from Transversales Disques, Don Cherry and Jean Schwarz's Roundtrip is certainly part of the series that has brought us French radio recordings by Ahmad Jamal, Pharaoh Sanders, and Archie Shepp, down to the matching artwork. This concert was recorded in 1977 at the Paris MIX festival at Théatre Récamier. It was organized by GRM, the experimental French jazz studio and collective of which Schwarz—credited here on tape, synthesizers, and treatments—was a member. Roundtrip is a brooding, testing, but elegant set of spiritual jazz compositions as Cherry's famous pocket trumpet cries alongside electronic sounds that groan, pulse, and rattle. It ends with "Tribute to Ornette" and band member Michel Portal's moaning saxophone offering a worthy ode to the musical partner who defined Cherry's work more than anyone else. Cherry has an association with the French capital, which this set only strengthens.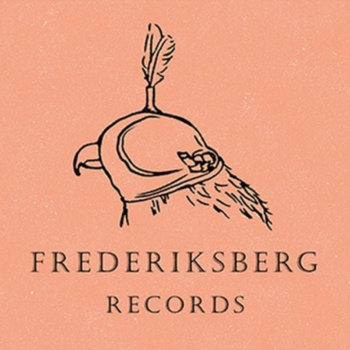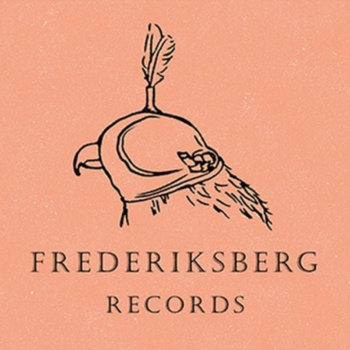 First released in 1975, Oklahoma native Steve Weichert's self-titled album is a patchwork of folk, country, psych, and pop; an unrecognized American counter-culture classic focusing on simple melodies, an everyman performance style, and free-spirit ideology—there's even a song called "High Plains Drifter," presenting a romantic vision a cowboy in tune with the Texas soil. Backing up Weichert's neatly strummed acoustic guitar is his group, The Five Dollar Band. There are splashes of twangy electric licks, cellos, harps, and electric pianos, among other instruments—blues tune "I Keep Wonderin'" features some foot-tapping harmonica play. But the album's emotional peak comes on penultimate track "Storm" as Weichert sources strength in lessons from his father. Reissued by Frederiksberg Records a decade after the artist's death, Steve Weichert is recommended if you like Glen Campbell, Jeff Monn, Billie Joe Becoat, and Neil Young.
Merch for this release:
2 x Vinyl LP
Chad Clark has dubbed his stint leading Beauty Pill on Dischord Records his Blue Period. This new retrospective gathers the band's 2003 to 2005 work, including a selection of previously unreleased outtakes and demos. (Blue Period has been billed as the band's complete Dischord Recordings, though it's missing debut EP The Cigarette Girl from the Future.) Health issues would cause a decade-long gap in Beauty Pill's recording output, sadly putting a hard pause on Clark's evolution and making grappling with his work here all the more poignant. Ignoring the era's mainstream-invading nu-metal, which had roots in the same Washington, D.C. hardcore and post-hardcore scenes that Clark once traversed, Beauty Pill owed more to the melodic end of old college and alternative rock: jangly guitar patterns, soothing melodies, subject matter that eschewed the norm. Take "The Mule on the Plane," originally from the album The Unsustainable Lifestyle, which follows a woman named Consuelo who carries "packages" on flights. It's pointedly followed up by "Prison Song," that rides an acoustic guitar and nothing else. Clark shares vocal duties throughout with Rachel Burke and Jean Cook, though on songs like the punkish "You Are Right to Be Afraid," it embodies the dry, sardonic quality of classic American indie—think Thurston Moore—helping to place Beauty Pill in that lineage.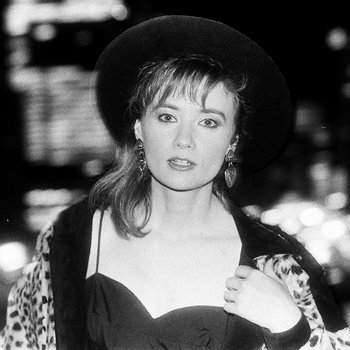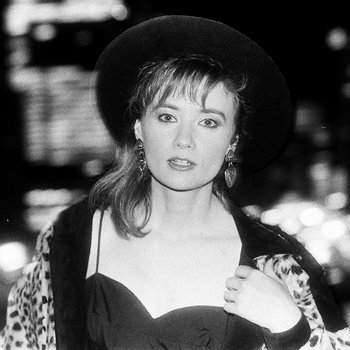 Merch for this release:
Vinyl LP, Compact Disc (CD)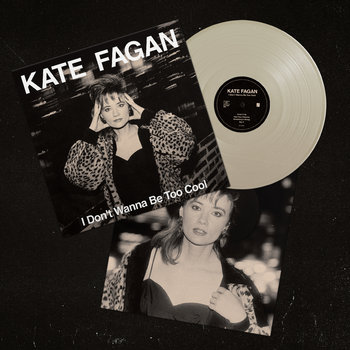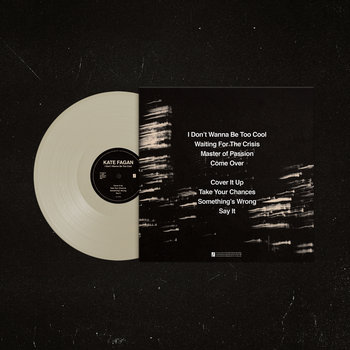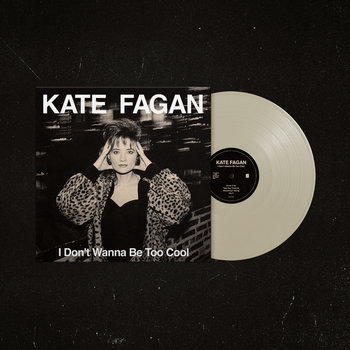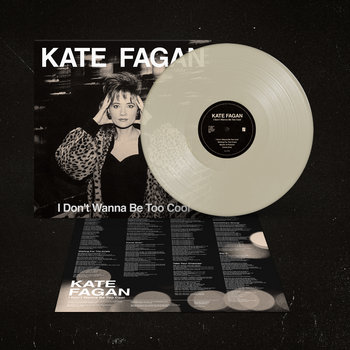 "Maybe if you're truly cool, you don't need to be told you're cool." So said wise sage Homer Simpson. Kate Fagan realized it's hip to be square in the early 1980s. She was inspired to write "I Don't Wanna Be Too Cool" after witnessing New York's dank CBGB scene devolve into velvet rope exclusivity. Released as a single after she moved to Chicago, the song foresaw High Fidelity hipsterdom, its slick melody over an unfussy guitar line and lo-fi drum machine adding to the appropriate lack of pretension. Fagan included "I Don't Wanna Be Too Cool" on an EP of the same name, now reissued with four more unreleased songs. From the original tracklisting there is "Waiting for a Crisis," which criticizes U.S. foreign policy; its final verse is just a list of things the state hawks to "offset our deficit," chemical weapons among them. Never before heard is "Cover It Up," which brings some 1980s pop pomp—rubbery bass and drums, cheesy guitars—to the newly expanded set.
Robert Rockwell III
Androids
Merch for this release:
Vinyl LP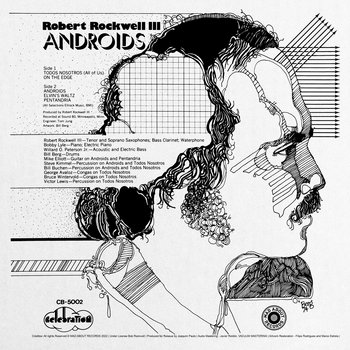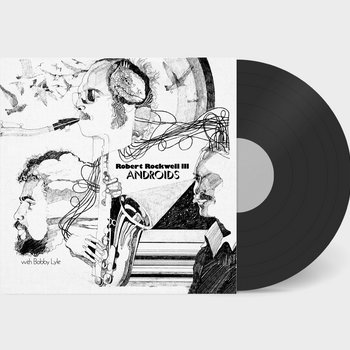 Oklahoma producer, saxophonist, and bass clarinet player Robert Rockwell III (usually credited as Bob Rockwell) assembled a band that included pianist Bobby Lyle and drummer Bill Berg to record this 1974 rarity, initially for the Celebration label. Some cuts are intense, up-tempo bebop numbers—the song title "On The Edge" proving particularly apt as the band accelerates wildly, never feeling less than a couple of seconds short of running off the road. But there's also the cosmic fusion of the excellent title track, Rockwell's waiting instrument spiraling through a cacophonic wormhole of piano keys, drums, and distortion, before suddenly a funk breakdown emerges, like natural light at the other side of the tunnel.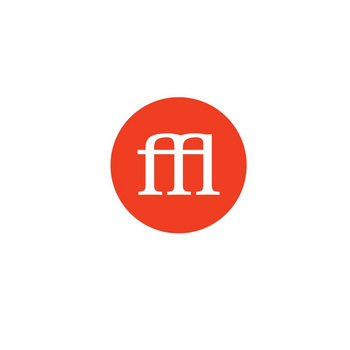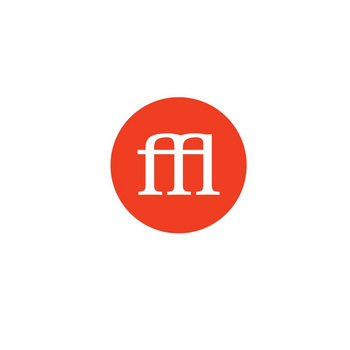 Merch for this release:
Vinyl LP, Compact Disc (CD)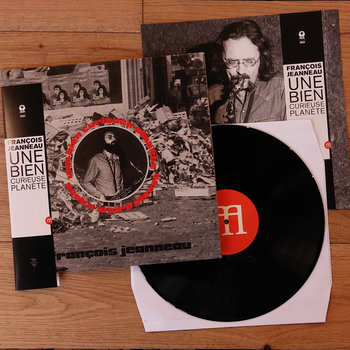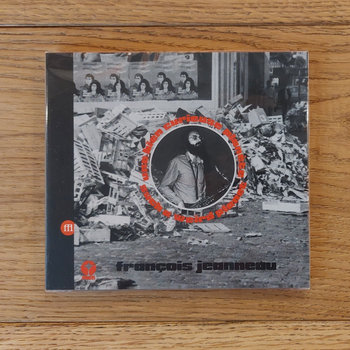 François Jeanneau is a saxophonist, flutist, and composer whose career spans 1960s Paris and the jazz landmark Club Saint-Germain. He enjoyed stints in the big band of the great Jef Gilson and the psych band Triangle before laying down Une Bien Curieuse Planète in 1975, his first jazz album as a leader. Gilson served as an engineer in this spaced-out trip into French free jazz and the avant-garde. Horns frequently duel with eerie synthesizers—a track like "Theme For an Unknown Island" wouldn't sound out of place in a low-budget video nasty; the laid-back title track incorporates some beautiful, classical-sounding piano playing. It is an excellent starting point for anyone looking into Jeanneau's catalog. He has recorded prolifically since and, at 87 years old, is still with us today.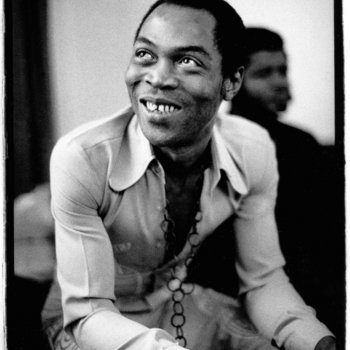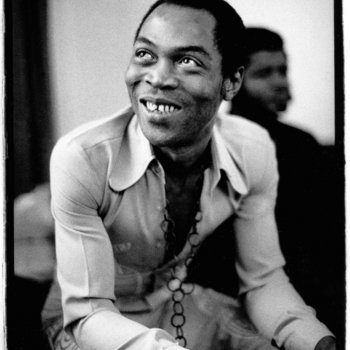 Merch for this release:
Vinyl LP
Afrobeat music has been a core pillar of the reissues out of West Africa in the last 15 years. Nigeria's favorite son Fela Kuti, in terms of legacy, worship, and stature, is in a category of one. Shakara and Afrodisiac were reissued as recently as 2014, making these "50th-anniversary editions" a little superfluous, but there's no denying they are prime examples of the master's sound. "Lady," from Shakara, features storms of saxophone, a hypnotic choir, and lots of manic energy. Fela's baritone growl drips as he yells for African women's liberation: "She go say I'm equal to man/ She go say I'm get power like man." While Shakara was recorded in Lagos, Afrodisiac was laid down in Abbey Road studios (interestingly, it was released in 1973, the same year one of the studio's most famous guest, Paul McCartney, took his band Wings to Lagos to record Band on the Run). The production is slightly different—not as raw, the band feeling a little more distant—but no less scintillating. Hear how the keyboards on "Alu Jon Jonki Jon" weave in and out; the horns on "Eko Ile" evoke the reverie of a caravan of cars honking their horns in celebration. The album would inspire the funky polyrhythms of Talking Heads' Remain in Light, extending its cultural presence.