BEST REISSUES
The Best Reissues of 2022
By Dean Van Nguyen · December 14, 2022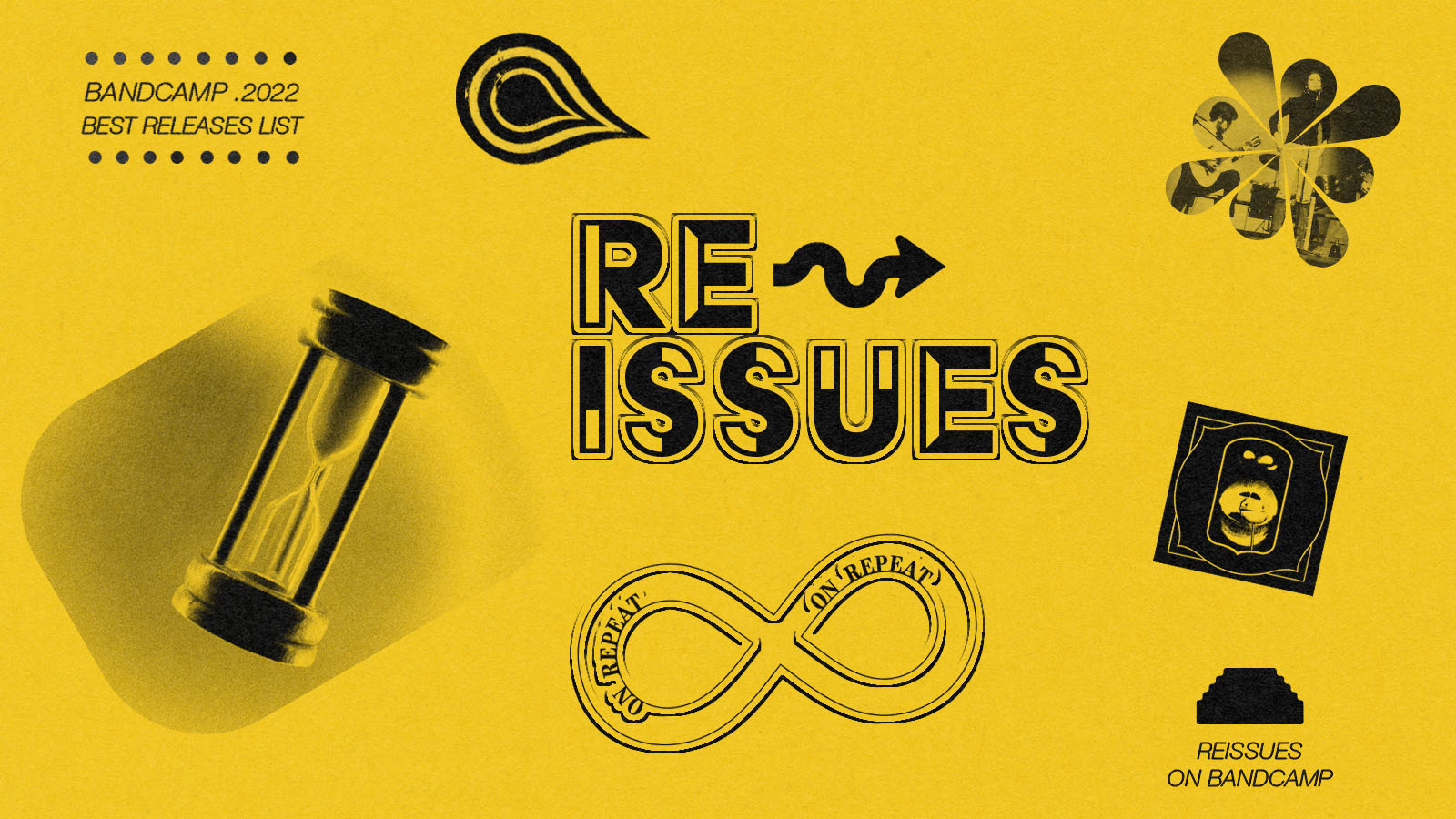 Reissues and retrospectives allow artists to frame their legacies, record companies to re-energize the commercial value of releases, and the most dedicated labels to ensure lost classics find a new audience. The best new oldies of 2022 included high-profile artists such as Wilco but also relative unknowns like Jazzberry Patch, ensuring their work is not lost in history. Skidding across genre lines, they span Muslim highlife, American baroque pop, Brazilian folk, Italian film scores, and more.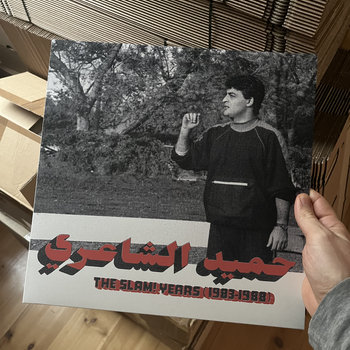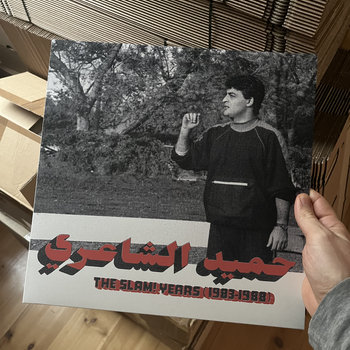 Merch for this release:
Vinyl LP, Compact Disc (CD)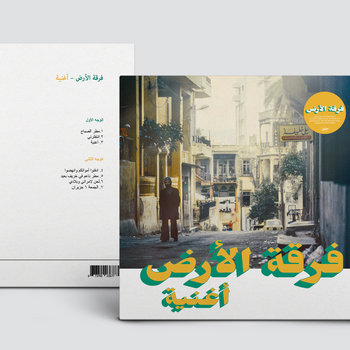 Long-time readers know that the Arabic music label Habibi Funk is a staple of our best reissues coverage and 2022 once again saw it deliver all hits and no misses. Yet as a long-time passion of head Jannis Stürtz, Ferkat Al Ard's Oghneya feels particularly important to the company—albeit dropped in a compromised form as, for unclear reasons, the band insisted that this version removed two songs from the original release, with a different tune, "Juma'a 6 Hziran," added as a partial replacement.
First released in 1978, Oghneya was recorded with a band that included Issam Hajali, and his interest in Brazilian music is apparent—the label has summarized it as the kind of album bossa nova and Latin jazz star Arthur Verocai would have produced if he took a trip to Beirut in the 1970s. The production is stellar as arranger Ziad Rahbani uses heavy dollops of flutes and strings: check out the irresistibly propulsive "Entazerni." But Oghneya is also a politically-charged release, with Hajali, a leftist activist, singing lyrics that incorporate writing by Mahmoud Darwish, Samih al-Qasim, and Tawfiq Ziad, three prominent figures in Palestinian poetry.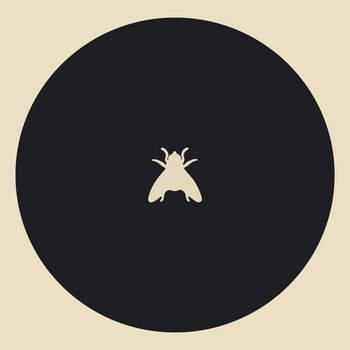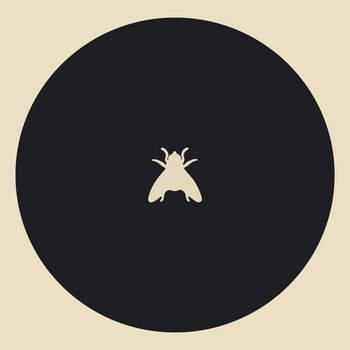 Merch for this release:
Vinyl Box Set
I promise you've heard some of Alessandro Alessandroni's musicianship before—this childhood friend of Ennio Morricone added the distinctive whistle to some of the maestro's most famous spaghetti western soundtracks. But Alessandroni was a distinguished composer in his own right. Prolifically recording Italian library music and low-budget movie scores throughout the 1960s and '70s, his work epitomizes the musical brilliance that often accompanied what was unfashionable cinema. And it doesn't get more unfashionable than softcore porn. Alessandroni Proibito (Music from Red Light Films 1977​-​1980) collects 14 tracks from the soundtracks of four erotic films, previously only heard by patrons of Italy's underground adult movie theaters.
There are certain conceptions of what a retro porn soundtrack sounds like, and you do get the wah-wah guitars and slinking synthesizers on tunes like the appropriately steamy "One Sunday Morning." But this a varied suite, moving from funky to emotive, from soulful to sardonic. Highlights include the wry pop of "Lulù 77" and the haunting piano play of "Tensions Erotica." Granted a physical release by the excellent Four Flies Records in an exclusive boxed set of five 7-inch records, it's music not always taken seriously, treated with the seriousness it deserves.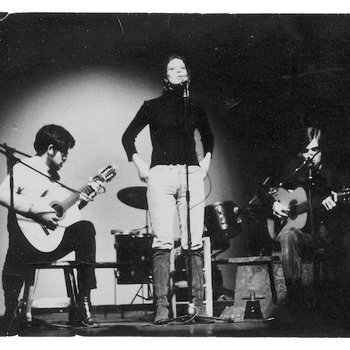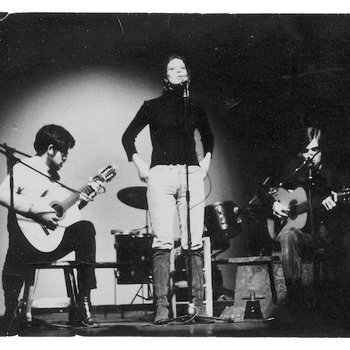 Merch for this release:
Vinyl LP, Compact Disc (CD)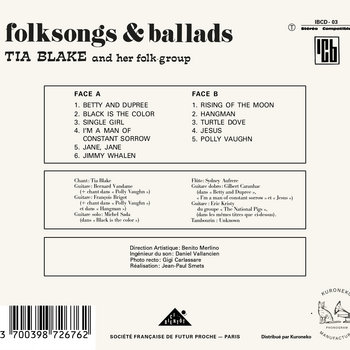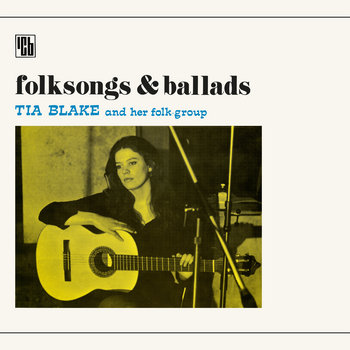 Tia Blake was a 19-year-old who'd bailed on working in New York book publishing to move to Paris when she recorded her only album at Pierre Barouh's Studios Saravah (a compilation capturing the label's crucial first decade or so also dropped this year). Folksongs & Ballads was released in 1971, but only in France, suppressing its reach. Anyone with the mildest bit of folk knowledge will recognize many song titles. But backed by just a couple of guitarists, Blake brings her delicate, ethereal voice to standards like "I'm a Man of Constant Sorrow." And when she sings "Betty and Dupree," a song about robbery and cop killing, her gentle style feels amusingly ironic.
Merch for this release:
Vinyl LP, Compact Disc (CD)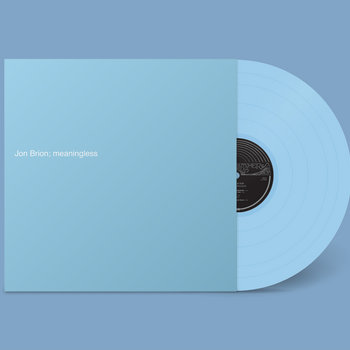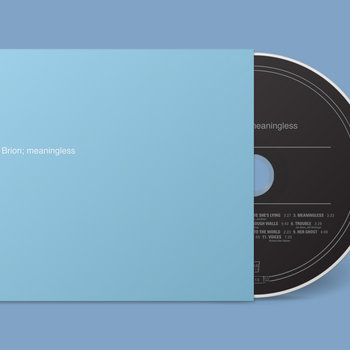 To the dedicated Jon Brion fan—the fan who kept spinning the Punch Drunk Love and Eternal Sunshine of the Spotless Mind soundtracks after seeing the movies preferred the Brion version of Fiona Apple's Extraordinary Machine; who identified the upgrades he made to Kanye West's sound on Late Registration to rap fans they met at parties (this is me)—Meaningless is a cherished piece. Independently released by Brion in 2001, it was impossible to find in record stores in Ireland; even tracking down MP3s proved equally tricky, despite the advent of file sharing. This new reissue finally reinvigorates the definitive act of pop appreciation by an artist who, during his Largo nightclub residency in L.A., would play "God Only Knows" on an organ.
The title track looks back to bubbly American mid-'90s pop rock. Brion's not a powerhouse vocalist, but his voice has a hippyish quality that is well harnessed—see the Brian Wilson-esque "Voices" or "Walking Through Walls," a sugar rush of self-belief that preaches positivity and antiseptic to Limp Bizkit's "Break Stuff." Yet the tunes here sit just fine on your playlist of Brion productions and soundtrack work (I did this back in the day too). "Ruin My Day" is a piano ballad with orchestral flourishes, comparable to his Apple and Aimee Mann collaborations. The lack of bonuses when compared to other recent reissues from the era aside, the only negative is the lasting disappointment that Meaningless remains Brion's only solo pop record.
Merch for this release:
Vinyl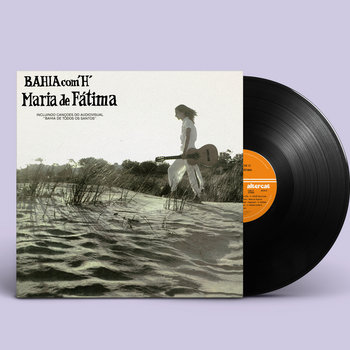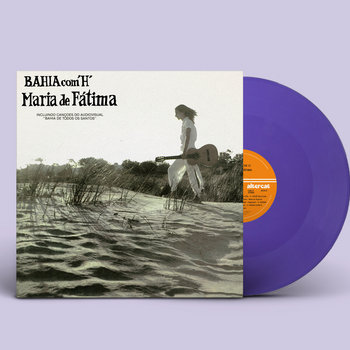 Regular column readers know that Brazil's a wellspring for fantastic reissues, and this year was no different. Maria de Fátima hails from Tijuca, Rio de Janeiro, and boasts a resume that includes recording with legendary countryman Milton Nascimento, Arthur Verocai, and Flora Purim. Yet her only solo album came in 1981 after she settled in Uruguay with her husband, composer and multi-instrumentalist Hugo Fattoruso. With Fattoruso producing, Bahia com 'H' adds a few covers to de Fátima's compositions. For the most part, this is elegant and earthly yet melodic folk music boosted by de Fátima's divine vocals and strong melodies, with the sounds of running water, children's voices, and acoustic drumming adding to the naturalistic atmosphere. However, there is also the bossa nova number "O Tabuleiro da Baiana," while the rubbery bassline and piano of "Toda Menina Baiana" add some features of 1980s pop production to the set.
Merch for this release:
Vinyl LP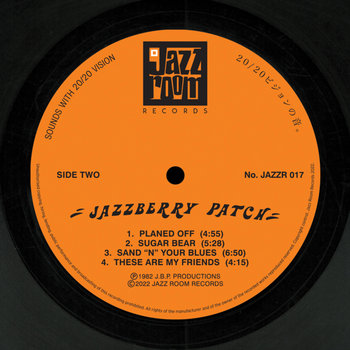 The sole album from Florida trio Jazzberry Patch came out 45 years ago, and has remained a ultra-rare find ever since. Beyond the seering 20-minute title track that opens the set, the band's ice-cold jazz-funk is encapsulated by the organ-led grooves of "Planned Off." And so the pomp of ballad "Sugar Bear," with singer Ken Burkhart romantically crooning over his sweetheart, is the sharpest of stylistic turns, showing this great forgotten band from an alternate angle.
Merch for this release:
Vinyl LP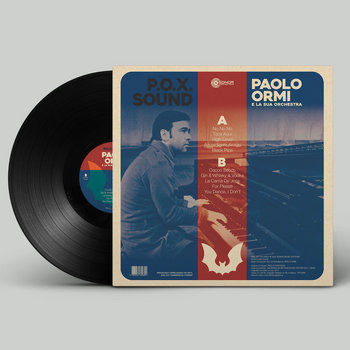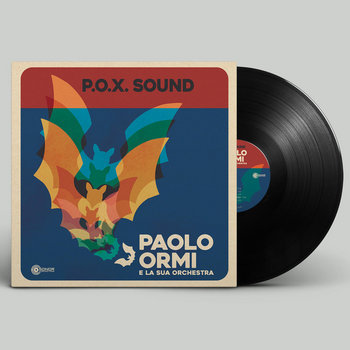 Another release in the fantastic rush of old Italian movie scores being unearthed, P​.​O​.​X. Sound rescues lost tapes recorded by Paolo Ormi in 1972 at RCA studios in Rome that until now had only been made available for non-commercial purposes among the TV circuits. The set displays Ormi's interest in Latin jazz, funk, and pop: see the groovy piano play on songs like "High Level" and "Aguardiete Amigo." Like a lot of Italian cinema and library music, it features soaring wordless female vocals, but there's a particularly inventive use of the style on the brash orchestral pop belter "No No No," with a breathy, cheeky "no" punctuating the end of each bar.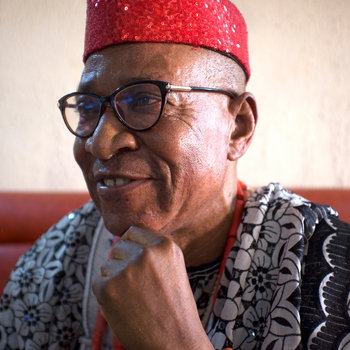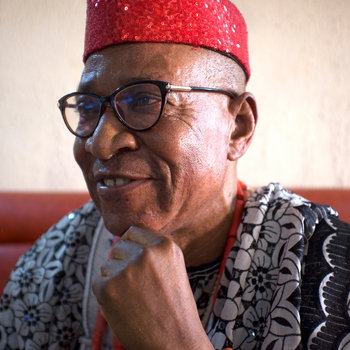 Merch for this release:
2 x Vinyl LP, Compact Disc (CD)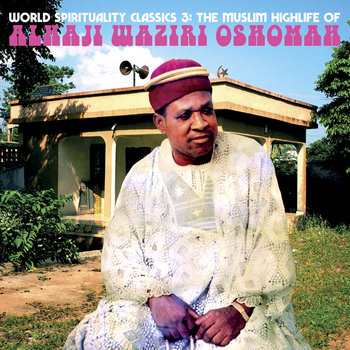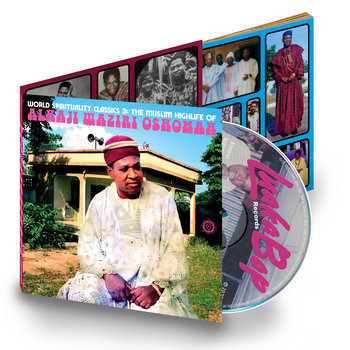 West African highlife music has long been a staple of the reissues game, in part because its countless forms leave ample space for continous discovery. Take this collection of Muslim highlife songs recorded between the mid-'70s and mid-'80s by Alhaji Waziri Oshomah, who began integrating Islam into his music after his parents disowned him for fear that he had strayed its message. Islam is prevalent in Nigeria—a report on religion and public life found that in 2010, 49.3 percent of the nation's population was Christian and 48.8 percent was Muslim—but this set is unique in how much it weaves its messages and customs into the music. So you get a song like "Forgive Them Oh God Amin – Amin," where Waziri asks God to forgive the gossipers and finger-pointers among us. But faith is not required to enjoy these grooves: the almost 18-minute "Alhaji Yesufu Sado Managing Director" features serene highlife guitars and light drumming, pleasing to the ear. It's this focus that makes The Muslim Highlife of Alhaji Waziri Oshomah not only the perfect addition to the World Spirituality Classics series (following 2017's Alice Coltrane Turiyasangitananda and 2019's The Time for Peace Is Now) but a crucial release for any fan of the genre.
Merch for this release:
2 x Vinyl LP
A reissue that tells the story of a very storied album, Yankee Hotel Foxtrot is classic stuff, a definitive album from a classic American band and early 2000s American indie music. Its dispatches from post-9/11 America captured the end of Clinton-era optimism. But in a show of the macro being in the micro, Yankee Hotel Foxtrot plays like an intimate masterpiece, the expressive arrangements complimenting singer and lyricist Jeff Tweedy's creaking, spirited performance.
Over two decades after its original release, Wilco dug out such bonuses as a radio performance, interview, and live concert. The Super Deluxe Edition—one of four different versions of the reissue—clocks in at 102 tracks and features the three-part Building Yankee Hotel Foxtrot series, arranging unused recordings into various iterations of the album, revealing to listeners what could have been. Long-time disciples will love getting lost in its history, but no new developments were necessary for Yankee Hotel Foxtrot to continue to ignite fascination and wonderment.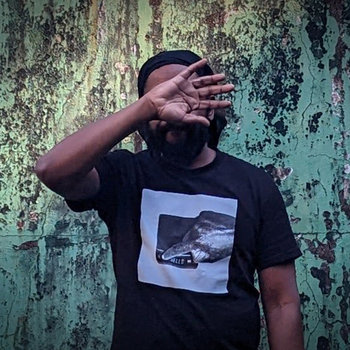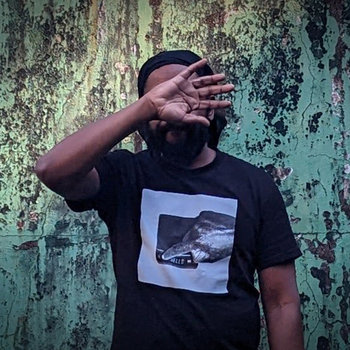 Merch for this release:
2 x Vinyl LP, Compact Disc (CD)
Rapper and Backwoodz Studioz head billy woods is on the kind of hot streak that only a small number of artists enjoy in their careers—Haram and Aethiopes were my favorite albums of 2021 and 2022, respectively. In the middle of this purple patch came a tenth-anniversary edition of History Will Absolve Me. Having forged a brilliant solo career since, it's funny to grapple with this once being touted as potentially woods' final project, the Fidel Castro-quoting title serving as a lingering message to a music industry that hadn't given him all due respect. What manifested was a bone-rattling, brutalist rap blog classic that invigorated woods' career, proving he did not require future historians to achieve absolution. The album covers government corruption, women's liberation, and the subjugation of Africa at the hands of "blue-eyed Prometheans." No victory since has cast a shadow long enough to dim History Will Absolve Me. A decade on, and I'm still not anywhere near the bottom of it.