BEST PUNK
The Best Punk on Bandcamp: September 2022
By Kerry Cardoza · October 05, 2022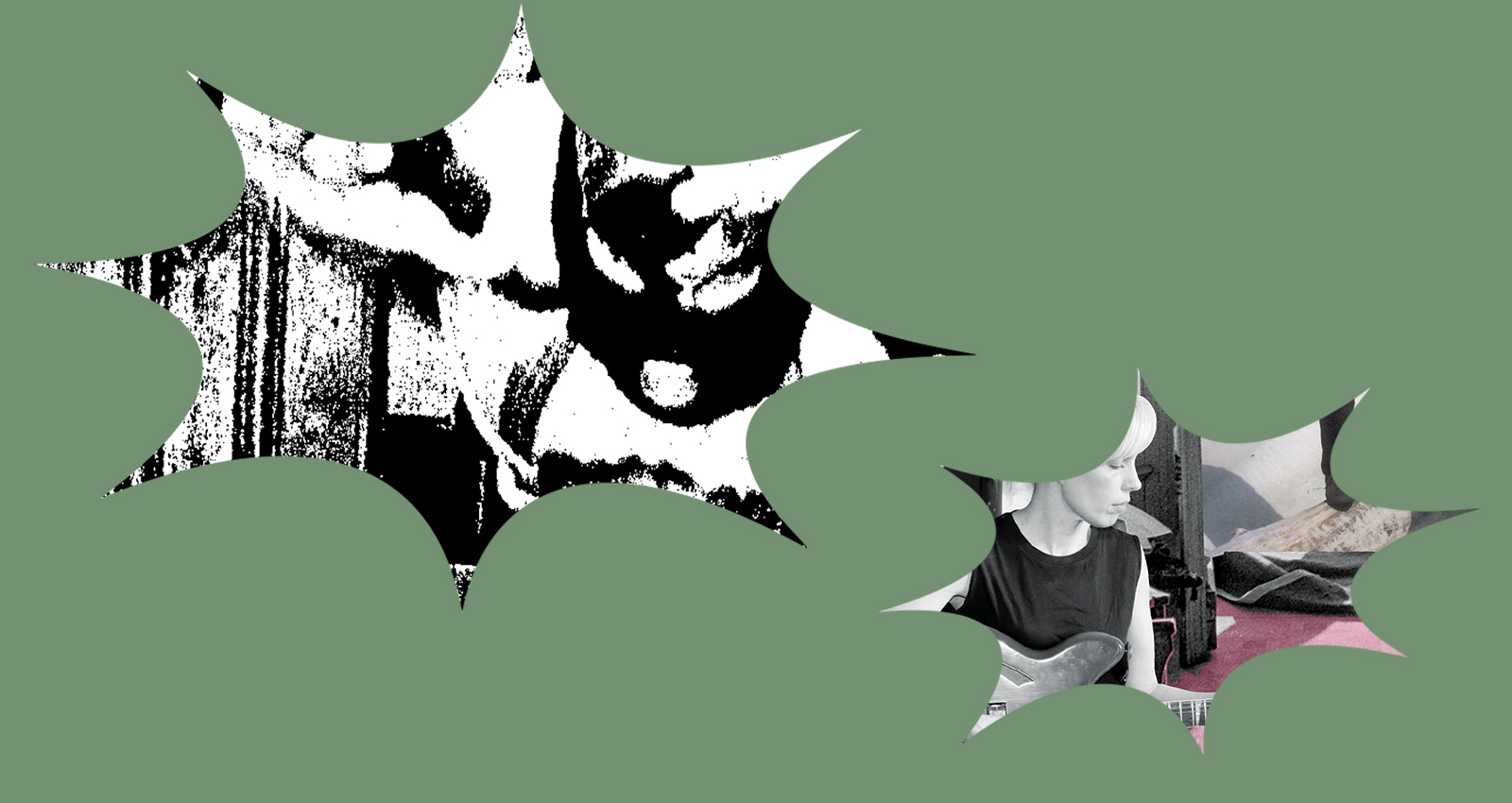 Bandcamp has long been a home for DIY punk and hardcore from around the world, touching all of the myriad subgenre styles and helping to translate the simple effectiveness of cut-and-paste to the digital age. For September's edition of the best punk releases on Bandcamp, Kerry Cardoza features the return of garage punkers The Casual Dots, the raw punk of Spain's Flash, the experimental post-punk of Poland's Bzdet, and much more!
Merch for this release:
Vinyl LP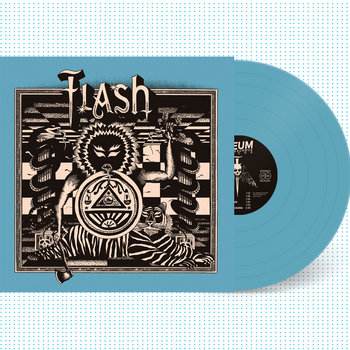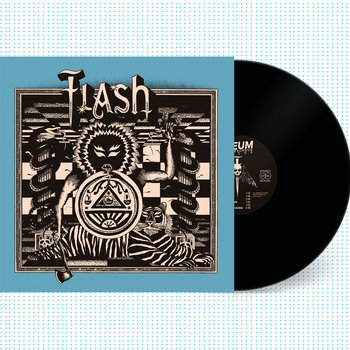 On this brash and buoyant debut album, this Basque five-piece mixes the raw energy of early hardcore with the buzzy sci-fi sound popular in contemporary punk. There is an underlying pop sensibility to a lot of Spanish punk—see Rata Negra, Algara—here that manifests in bright guitar riffs that seem to reference both '80s hair bands and rock acts like Ilegales. Sung in Spanish and local dialect, the vocals lean aggressive, with a warbly quality, particularly on the harder tracks, like "Sentenciado" and "Ansiedad." "Incontrolable" is one of the most captivating tracks, with a droning bassline and a dancey beat, whereas closer "Querido Punk" is more emo, with earnest vocals and a heartstring-pulling melody.
Merch for this release:
Vinyl LP, Compact Disc (CD)
Since 2016, L.A. quartet The Paranoyds have been creating an infectious blend of garage punk, horror rock, and laidback California pop. This polished full-length continues in the vein of their popular 2019 LP, Carnage Bargain, though at times the sound gets heavier, as on the sludgy closing song. "BWP" is a well-chosen opener, with filtered vocals that soar to '90s rock heights, and hints of feedback, keys, and tambourine to keep things weird. "Nissan Overdrive" has a similar, Breeders-esque sound, while tracks like "Lizzie" are more upbeat, bubblegum punk. The strongest songs here may be "Single Origin Experience," a dystopian take on techno-consumerism, buzzing with nervy, '80s-style pop keys, and "LA 2032," which boasts a big sound and conjures a bizarro future for the city.
Merch for this release:
Vinyl LP
Now in its third pressing, it's fair to say that this full-length from Vancouver, Canada quartet Girlfriends and Boyfriends is resonating with listeners. The band has mastered the sharp '80s new wave/gothic post-punk sound of UK bands like The Cure; at times you can easily mistake vocalist Grant Minor for Robert Smith. The first half of the record is the strongest; the dancey "Forever by My Side" has an impeccable chorus, while "Stephaney" is slower, more ballad-like, with earnest vocals and ringing synth notes. The band plumbs the depths of heartbreak on these tracks; they aren't afraid to sentimentalize in an over-the-top fashion, which might feel cringey to some, but sometimes it's just what you need.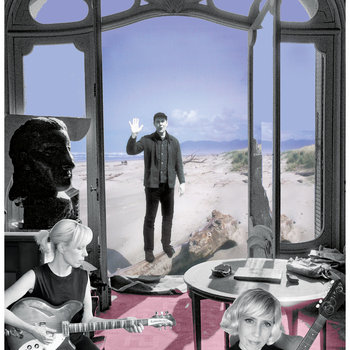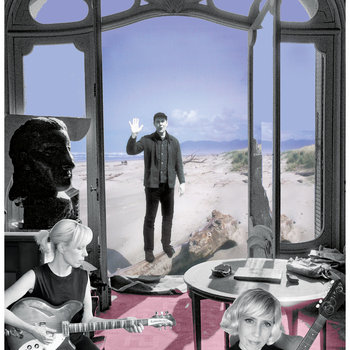 Merch for this release:
Vinyl LP
You have to respect a band that writes music at their own pace. Those who eschew, for whatever reason, the endless cycle of releasing an album and then touring; those who reject the hype-building apparatus of constant production and promotion. So it is that The Casual Dots, who dropped one near-perfect garage punk album in 2004, are back with a sophomore full-length 18 years in the making. Now based across different cities (and continents), the trio has been slowly piecing these songs together. The result is electrifying. Christina Billotte's unmistakable vocals are still in their prime, powerful yet casual; the lyrics delivered with surprising cadences. The complementary dual guitars (there's no bass),  played by Billotte and Kathi Wilcox, create dynamic melodies, greatly evinced on the prescient opening track.
Merch for this release:
Cassette
There are no bells and whistles on this demo, just unadulterated aggression, communicated (mostly) in about a minute or less. Pounding beats, inhuman howls, and fast, distorted riffs make up these tracks, brought to you from the drummer of Loose Nukes and White Stains, among other bands. "Lord," with a head-bobbing riff, is a standout, while "Worm Food" sports a punishing intro and a relentless pace. Closing track "Social Step Stool" is the most unhinged, with wobbly riffs that sound out of tune.
A straightforward, passionate hardcore debut from this new New Jersey/New York City-based band. With most lyrics sung in Italian, it makes sense that the melodies here seem tied to some of Italy's more off-kilter contemporary punk bands, like Comunione or Eterno Ritorno. Mirage is heavy on the bass, which adds a moody edge. Tracks like "Slacker" take the listener on a wild ride, with varying tempos and disparate parts; the track sometimes veers into post-punk. The high-energy "Spirito" is a killer, with a sick guitar solo, while closer "La Lotta O La Morte" goes full throttle.
Merch for this release:
Cassette
This Polish group is nothing if not prolific—and mysterious. Between 2021 and 2022, they put out more than nine broadly post-punk releases on Bandcamp, filled with tense, foreboding club beats, deep vocals, and various synths and sound effects. The eerie yet dancey "I don't need Viagra Boyzz" is one of the best offerings here, while "Podróż" is a bit more straightforward, with repetitive guitar and echoing vocals. In fact, there is a comforting monotony to each track, even though a wide musical range is covered throughout, from more dancey post-punk to darker, industrial-style beats to something like egg punk.
La Urss
+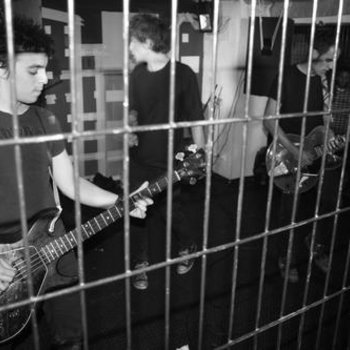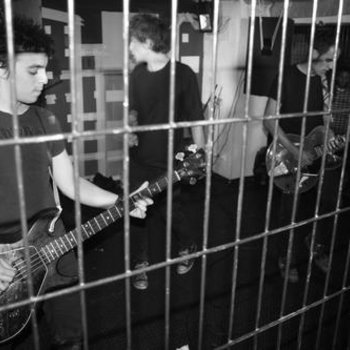 Merch for this release:
Vinyl LP
Four years after La Urss' last full-length, Nuevo Testamento, the Andalusian four-piece returns with their well-polished fifth studio album. The punk veterans have never been the type to rest on their laurels; on this record, the band plays with perfect cohesion, mature melodic sensibility, and a dark punk edge. See the sinister closing track, punctuated by group shouts and hand claps, or the urgent "Meta." The band is equally at home on poppier tracks like "Armonia," which features beautiful, simple guitar lines and light synths.