BEST PUNK
The Best Punk on Bandcamp: September 2021
By Kerry Cardoza · October 01, 2021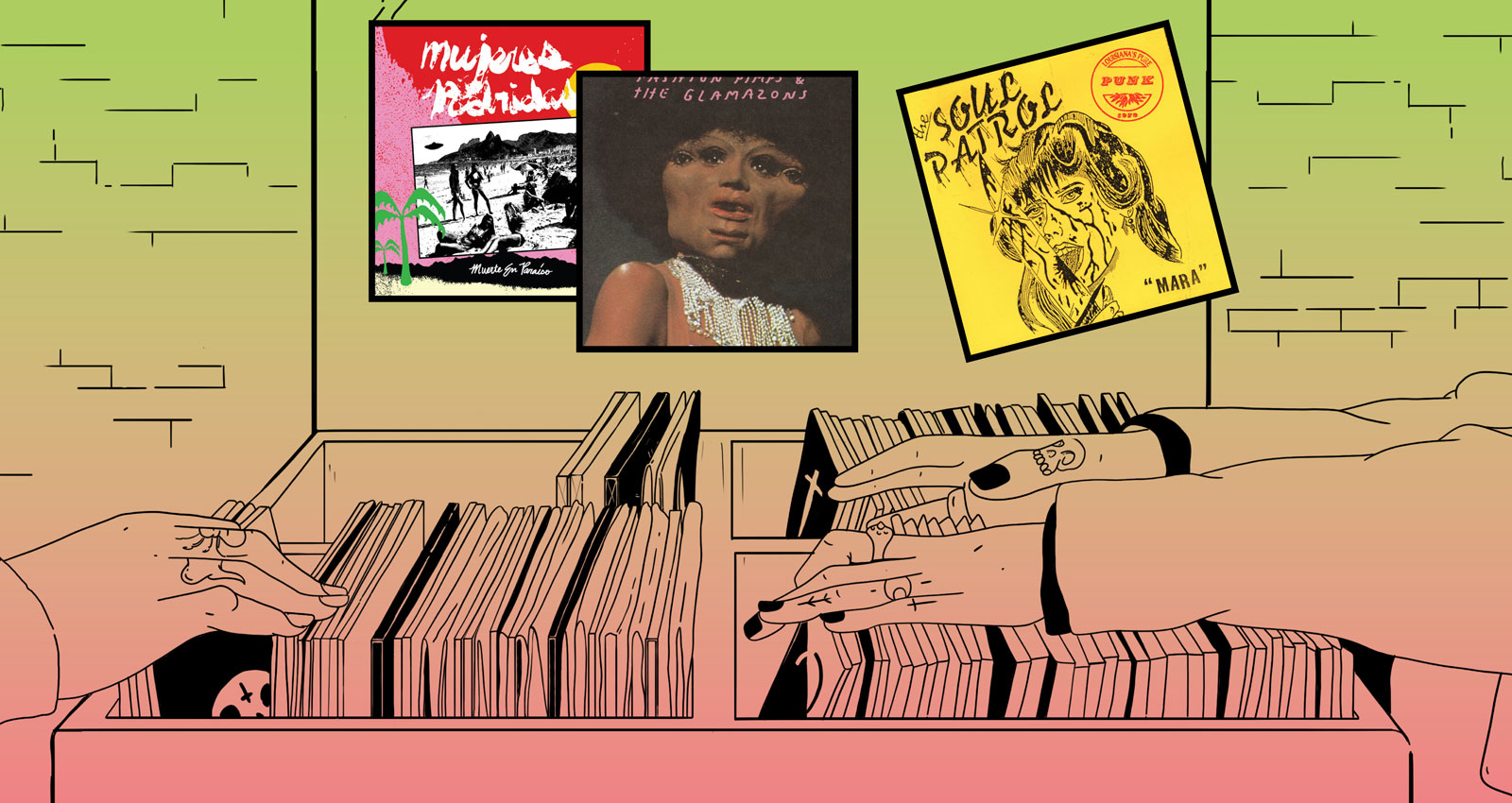 Bandcamp has long been a home for DIY punk and hardcore from around the world, touching all of the myriad subgenre styles and helping to translate the simple effectiveness of cut-and-paste to the digital age. For September's edition of the best punk releases on Bandcamp, Kerry Cardoza features the psychedelic hardcore of Austin's Mujeres Podridas, the sludgy punk of Montréal's Ilusion, the gloomy noise of Italy's Comunione, and much more!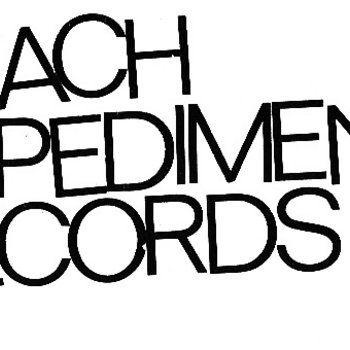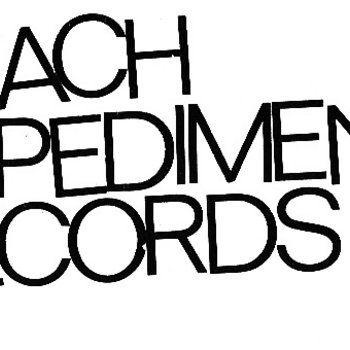 Merch for this release:
Vinyl LP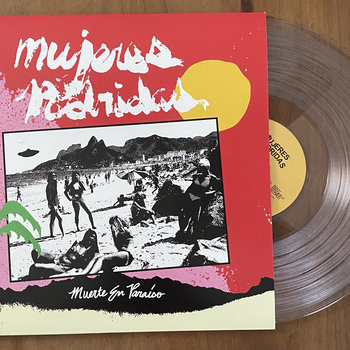 This long-awaited full-length from Austin, Texas power quartet Mujeres Podridas does not disappoint. Laid out like a true LP, the first half of the record shows a new, slightly more toned-down side of the band, while the second half is more aggressive. The sound on the first six songs in particular veer into more psychedelic, rock-paced territory, with vocalist Dru Molina often delivering her lines in a breathy, almost seductive manner. "La Muerte Esta Llamando" is an uptempo banger, with Molina's voice echoing after her, as if she were shouting into the void. "Mañana" and "El Chico en la Discoteca" form a strong transition in the middle of the record; "Mañana" has an almost dreamy melody, while "El Chico en la Discoteca" is bouncy and upbeat, with a grittier guitar sound. Overall the tracks strike a frustrated note, seeming to convey a serious and sobering moment in time, encompassed in the beautifully subdued closer "OVNI."
Merch for this release:
7" Vinyl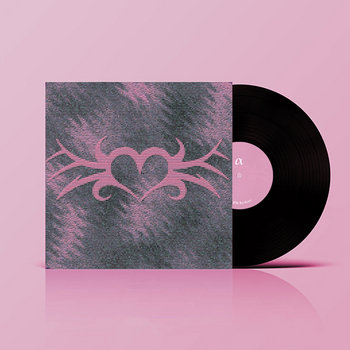 Melbourne's Blonde Revolver may have started out doing Blondie covers, but its current incarnation as a synth-heavy punk band more than stands on its own. Composed of members from Gutter Girls and Body Maintenance, among other bands, the six-piece has a full, almost slick sound despite the raw garage feel. The catchy "Red Ruby" starts off this debut EP, a tale of a deadly femme fatale who "always gives you what you want/ But never satisfaction." The eerie synth and strong bass line gives this and other tracks a decidedly horror-punk sound. Vocalist Zoe Mulcahy has a classic punk snarl, which is aided by gang vocals on several songs, such as the frantic "Pocket Rocket," where members shout in unison "I'm not your pocket rocket." This is the first release from the new Rack Off Records, which will focus on "female-identifying and gender diverse releases"—a welcome addition to the world of punk labels.
Merch for this release:
Cassette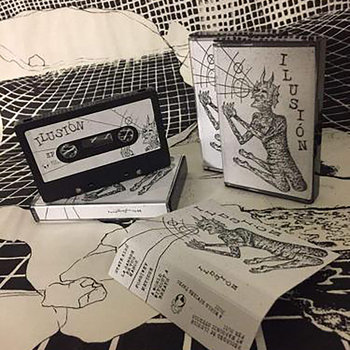 This EP, part of a stellar batch of recent releases from the Tunisian/Canadian label A World Divided, opens auspiciously, with the heart-pounding "State Kiss." For almost a minute, "a kiss" is repeated in whispers and hisses, backed by a skittish guitar and pounding drums, conjuring the manic tension of the Dead Kennedys. The whispers transition into moans before exploding into a drawn-out scream, the guitar bursting in and the song proper beginning in urgent earnest. The Montréal-based band mixes a sludgy Pacific Northwest sound with raw hardcore, the vocals mixed low and the music presented without any bells and whistles. "Forgive?" is a perfect example, the bass and guitar working together to create a doomy, Wipers-esque vibe. "Metiche" has a metal, almost Sabbath guitar, while the closing track "A World Without a Breath" shifts back and forth between a street punk-style verse and a gloomy bridge.
Fashion Pimps and the Glamazons
Jazz 4 Johnny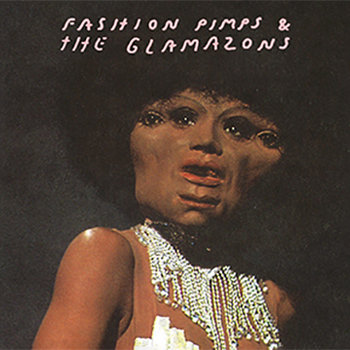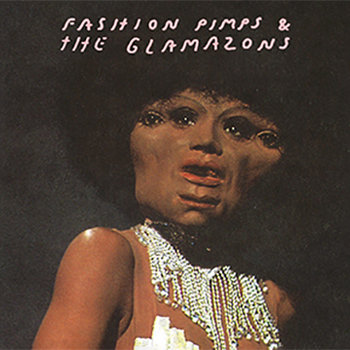 Merch for this release:
Vinyl LP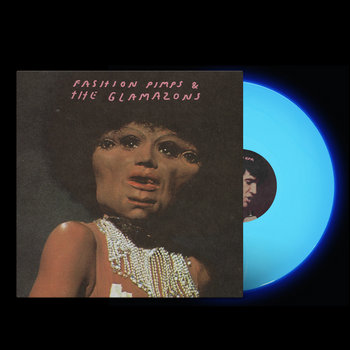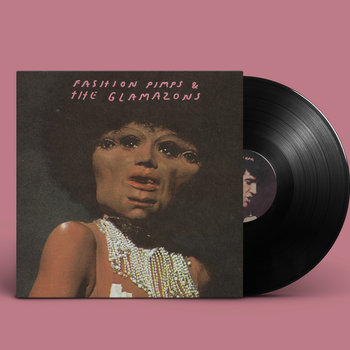 A new name in Cleveland's bizarro punk scene, Fashion Pimps And The Glamazons are here to muddle your mind. Featuring members of The Cowboy, Cloud Nothings, and Profligate, this band uses all the tools at their disposal to shun the rules of genre. Cryptic lyrics, guitars wobbling out of tune, a synth that skronks like a sax: it all works together to disorient the listener. A heavy bass and propulsive drumming form a strong backbone, allowing the straightforward vocal delivery, guitar, and synth to roam outside the lines. "Dream Police" is a sludgy, Sonic Youth-style jam, while "Time Zone" has an otherworldly feel, buzzing with bass and psychedelic, repetitive guitar. As the band declares on "L.A. County Critters," they've got "some freaky plans for the world," and this debut is proof of that.
Merch for this release:
Cassette
Formed in 2017, this Ottawa four-piece plays bouncy peace punk that's catchy as hell. This full-length, composed largely of new recordings of previously released songs, offers tight instrumentation and measured vocal delivery from lead singer Steph. The lyrics often take center stage, as Steph inveighs against the rich, gentrification, the cruelty of borders, and more. These recordings are a bit cleaner than the band's earlier stuff, with reverb laid on the vocals to create a fuller, poppier feel. "Stigma" is one of the stronger tracks, with a lively bass line, while the dual vocals on "Zealot" deliver a burst of energy. The anthemic "New World" is an absolute bop, with a classic buzzsaw guitar and the memorable refrain "We carry a new world in our hearts." In sound and lyrics, this record recalls the breakout 2020 EP by Cry Out—a strong recommendation if you dig Dogma.
Merch for this release:
Cassette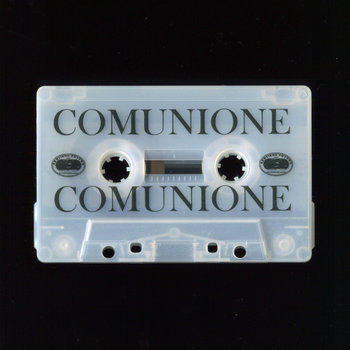 A one-man band based out of Italy, Comunione evokes a feeling of despondency in every song. The guitar creates a wall of noisy sound; all the other instruments take a backseat to the gloomy riffs, and even the vocals seem to be shouted far from any microphone. The first two songs have a dark, post-punk air, with a haunting bassline creeping through on "Sole." "Tempo" is explosive, the vocals scratchy with distortion, while closing track "Salvati" is more straightforward punk. An eerie, repetitive riff sets the tone for the protagonist, as they search for salvation from both the beauty and the pain of the world.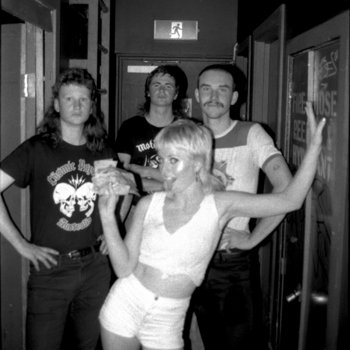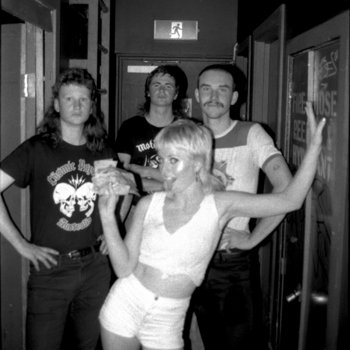 Merch for this release:
2 x Vinyl LP, Vinyl LP
More than five years into their career, these Aussie rockers show off their improved chops on this full-length. Vocalist Amy Taylor has full command of the listener here, packing each word with brassy intensity and attitude. Guitar solos abound, from the raucous party song "Security" to the outcast anthem "Freaks to the Front." "Get on my level or get out my way," Taylor shouts on that track, claiming ugliness as an asset, a way to keep away the faint of heart. Amyl and the Sniffers have always played punk infused with rock 'n' roll, and this record is no different. "No More Tears" in particular is an almost proto-punk jam, with a bouncy bassline and melodic backing vocals. "Don't Fence Me In" is perhaps my favorite, a snotty proclamation against limiting labels.
Merch for this release:
7" Vinyl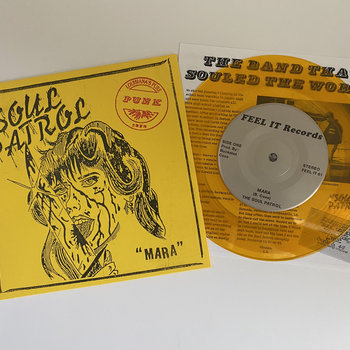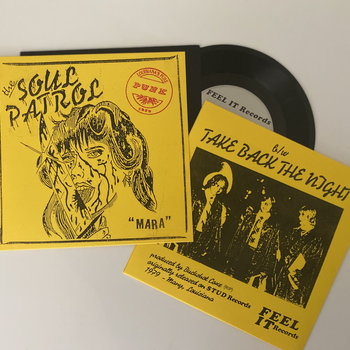 This 45, originally recorded and pressed in 1979, has been rescued from obscurity by Feel It Records, bringing to light an important piece of Louisiana punk history. Bandmates Buckshot Coxe, Kenny Weaver, and Kerwin Alexander played their own blend of swaggering Southern rock and bluesy proto-punk, and it seems like they had a lot of fun doing so. "Take Back the Night" is wild and loose, the guitar loudly buzzing throughout and the track ending in a freewheeling jam sesh. "Mara" is even catchier, with a laidback, grooving pace and surfy guitar flourishes. Portions of the proceeds from each vinyl will go to fundraisers for folks in Louisiana who were impacted by Hurricane Ida—all the more reason to cop this record before it disappears again.