BEST PUNK
The Best Punk on Bandcamp: March 2021
By Kerry Cardoza · April 02, 2021
Bandcamp has long been a home for DIY punk and hardcore from around the world, touching all of the myriad subgenre styles and helping to translate the simple effectiveness of cut-and-paste to the digital age. For March's edition of the best punk releases on Bandcamp, Kerry Cardoza features the foreboding punk of London's Sarcasm, the electronic goth-punk of Berlin's Imposition Man, the avant-garde post-punk of Glasgow's Nightshift, and much more!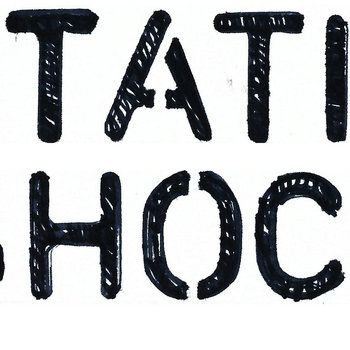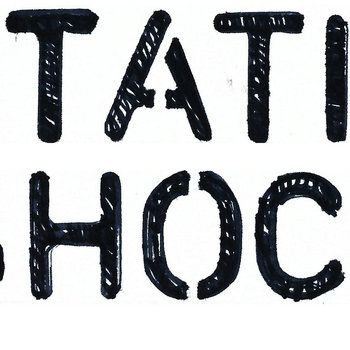 Merch for this release:
Vinyl LP
London's Sarcasm plays foreboding punk on this EP, which will sadly be their last release. Recorded and mastered by Jonah Falco, the sound quality and production value of these tracks is worlds apart from their earlier recordings. Here, each nuance is crystal clear, and the blasts of feedback, as at the end of "Contrapuntal Forms," are much more striking. Singer Luke McGuire delivers his lines slowly and methodically, describing dark and dour scenes—the creep of green scum on "Algae," the programming of humans as if we're computers on "Digital Colony." The guitar stays mostly on the low-end throughout, becoming almost psychedelic on the phaser-heavy closer "Marsh Personage," the sound muted and the riff repetitive.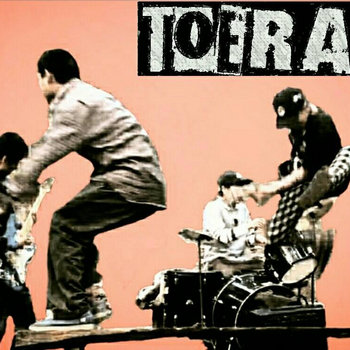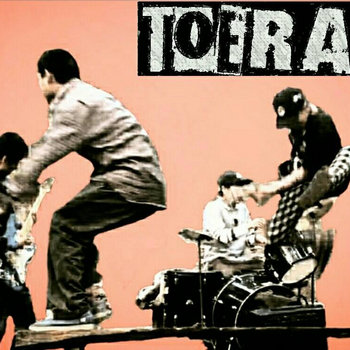 They said it couldn't be done, but this band, hailing from Dharan, Nepal, manages to mix light-hearted ska and brutal hardcore—sometimes in the same song. This no-frills EP, Toerag's first, isn't playing to any contemporary ideas around what's cool in punk; indeed there are no rules here. While the songs may be rudimentary, there is a compelling energy and joy throughout, best illustrated on the tough but melodic "Age of School." Sung in English and Nepali, like several songs here, the track kicks off with the command: "Come in the pit fucking now!" Messages of unity are scattered throughout, the closing track even features a snippet from a Malcolm X speech, a timely reminder that the struggle for justice is global.
Merch for this release:
Cassette, Vinyl LP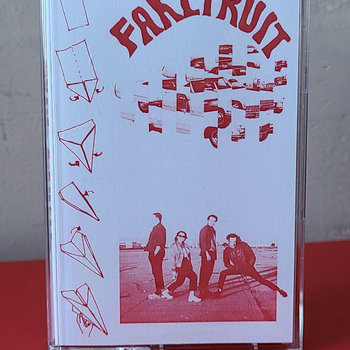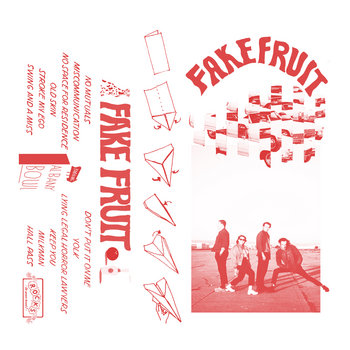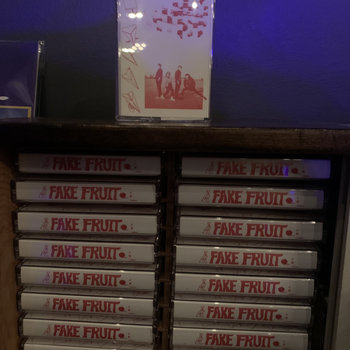 A strong debut release from Oakland-based quartet Fake Fruit. The band sounds incredibly tight here, as they move between melodic glam punk, disjointed post-punk, and a sort of slackery, early '90s college rock style. The centerpiece is lead vocalist Hannah D'Amato, who has an incredible set of pipes, unafraid to sneer like Courtney Love, to sing sweetly like Mirah, or to bark in a staccato-like shout. "No Mutuals" is a killer opening track, a soaring melodic anthem that, like many others here, detail the dejected reality of being a millennial: romantic partners who can't communicate, the inability to meet people outside of your immediate social circle, and neighborhoods you can't afford to live in,.
Smirk
LP
Merch for this release:
Vinyl LP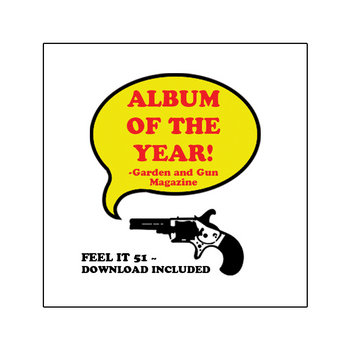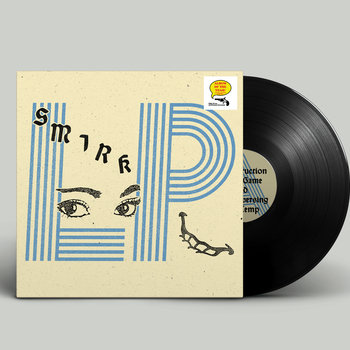 From Nick Vicario, who contributes clean, angular guitar, and vocals to Public Eye and plays fiery hardcore in Crisis Man, comes this wholly different solo LP. It's catchy and more experimental, with bits of gritty glam punk; twangy guitar; lo-fi, tinny-sounding vocals; and surfy, garage rock. Using primarily what I think is a drum machine, a synth, and a guitar that often devolves into a warped, wavy sound, Vicario grooves through all 12 tracks. With song names like "'Lude 2" and "Goons on the Beach," this music seems utterly of California, which it is, and thus no surprise when Vicario breaks into a frenzied "Wipe Out"-style guitar jam in "Eyes Conversing." "Irrelevant Man," the final track, is perhaps the strongest—snotty and upbeat, it ascends into a medley of distorted noise before cutting out.
Nightshift
Zöe
Merch for this release:
Vinyl LP, Compact Disc (CD), Cassette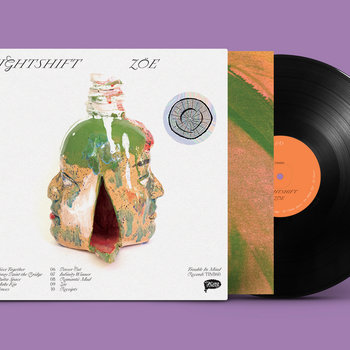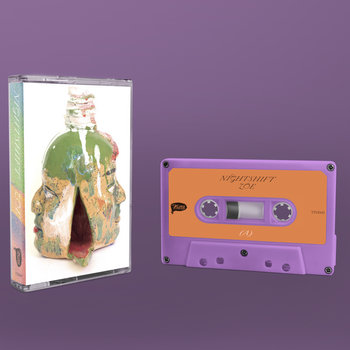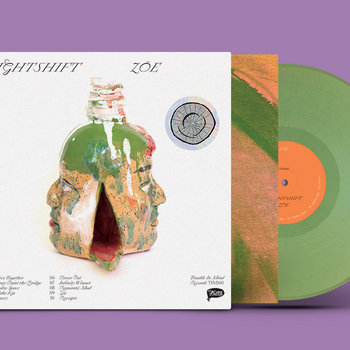 Upon first listen, the sophomore album from this Glasgow five-piece seems deceivingly simple. Layers of soft vocals are set against mostly quiet instrumentation: a basic guitar line; a subtle clarinet; hushed, hard-to-make-out atmospheric sounds, like trickling water or the murmurs of a crowd. Yet these tracks are much more complex than that, and remarkably pieced together remotely during COVID-19 lockdown. The album, largely inspired by a sense of striving for a more communal, environmentally-conscious way of living, returns again and again to ideas of bodily truths, memories, and energy, as on the superb "Spray Paint the Bridge." Nightshift plays experimental post-punk in the vein of Shopping (whose guitarist, Rachel Aggs, contributes backing vocals) or the radical free-form Mope Grooves. Each song here moves in such different directions it's hard to play favorites, though the energetic, spoken-word "Make Kin" is a strong contender, as is the asymmetrical title track, which features a chorus of tinkling bottles.
Recorded in 2014, this short-and-sweet EP from the now-defunct Domingo 7 exudes raw energy. The guitar is upbeat and poppy; the bass is ultra-low, almost ska-like; and the drums plod along. The sound quality isn't great, but that only adds to the live feel. After more than a year of no shows in the U.S., this recording is a good approximation of what it feels like to be straining to see a band you love in a random basement. (The Temuco, Chile trio really lean into the ska sound on "Ska De Una Historia.") "La Muerte" is the catchiest track here, with a simple song structure and a soaring bridge.
Merch for this release:
Vinyl LP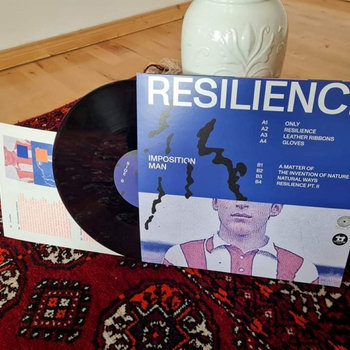 The dominant bass line that opens this EP, and which pops up again on later tracks, closely recalls that of Nirvana's "Come As You Are"—a bizarre borrow for the Berlin- and Vienna-based Imposition Man, or coincidence, considering their proximity could hardly be farther apart. This trio play noisy and gothic post-punk, with a chorus-drenched guitar and vocals delivered as if through a megaphone, they're strangely clipped and muffled. Unlike many other bands working in this genre, these tracks are graciously brief and thus never boring. My favorites here, like "Gloves," build to noisy, hard-to-parse layers, though the dancier offering "The Invention of Nature," has an infectious feel.
Admittedly, not every song here could be classified as punk, but many are at least punk-adjacent. And more importantly, the proceeds from this release go to benefit Uhuru, a punk stalwart, perhaps best known for his work in Fuck U Pay Us. Uhuru is in need of an electric wheelchair and car, and the music scene of New Orleans, where he is now based, banded together to raise funds. Here we have on offer the full-throttle carnage of Special Interest, the similarly harsh industrial punk of Thou, the creepy electro-punk of Come to Ruin, and much, much more. (There are 23 tracks in all.) Come for the good cause, stay for the heavy thrash cover of Nirvana's "Smells Like Teen Spirit" (by leafdrinker) that you didn't know you needed.