BEST PUNK
Terminal Consumption: The Best Punk on Bandcamp, November 2016 (I)
By Sam Lefebvre · November 08, 2016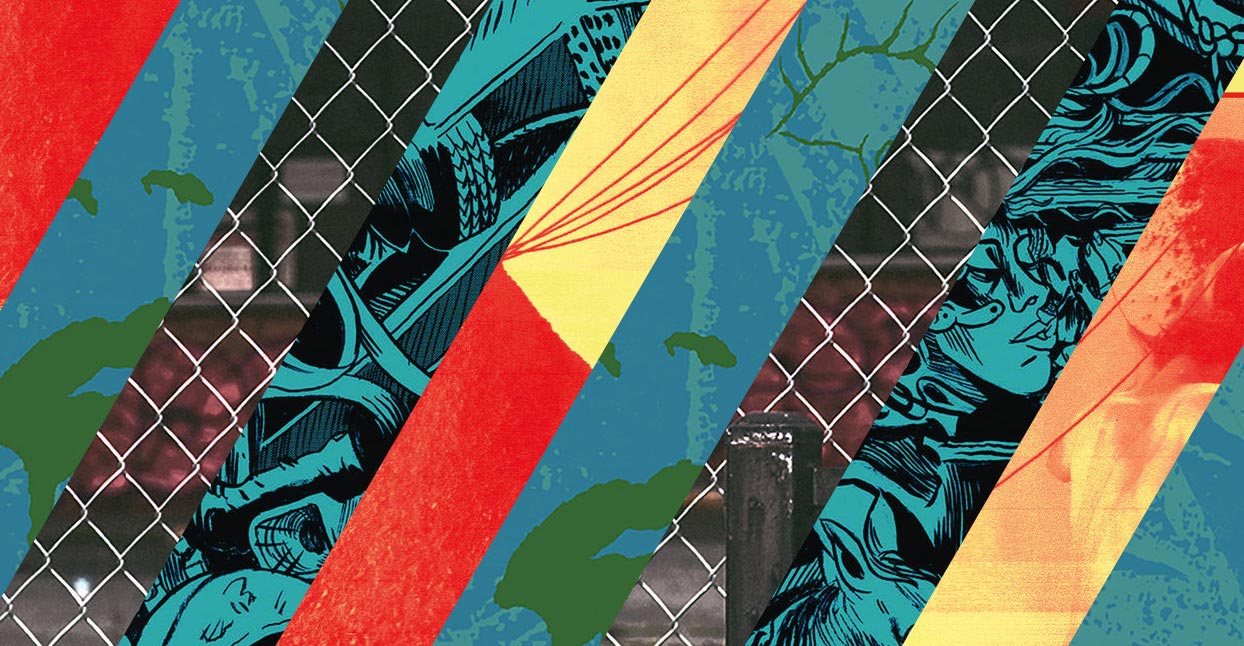 In this installment of Terminal Consumption (the first of two in November), our usually-monthly reviews column focused on the margins of punk and hardcore, Sam Lefebvre examines new releases by
Iron Lung
/
Walls
offshoot
Private Room
, Cult Ritual/
Ukiah Drag
offshoot Latishia's Skull Drawing, and debuts by
Nopes
and
Worse
.
Private Room, Forever and Ever LP [Iron Lung]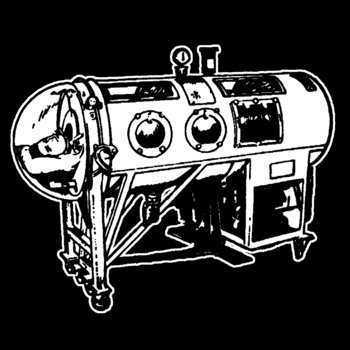 .
00:10 / 00:58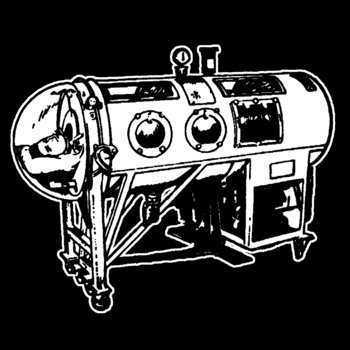 Merch for this release:
Vinyl LP
Dreamdecay bandleader Justin Gallego's cover art for Forever and Ever, the first album from Pacific Northwest trio Private Room, depicts a kneeling figure holding a mirror. It reflects a pile of dirt in the lower corner, to which both the mirror and the figure are tethered.
The picture brings to mind notions of futility, the way the person is doomed to gaze at their captor. It also implies recuperation, a term for the way radical ideas, like a social movement or underground scene, can seem sullied or defanged once they're named and recognized by the media or dominant culture. That pile of dirt may have once had potential, but now it's a burden or a limitation. That's a little defeatist, but it suits Forever and Ever, a tense record about smashing customs and categories—and the possibilities that follow.
That theme runs throughout the album in both lyrical and abstract ways. It turns up the vocalist's decontextualized corporate doublespeak, and it's expressed in forceful hardcore and noise-rock tropes that feel like they've been cracked apart and rearranged. The songs feature sharp grooves built from siren-like squeal and whiplash snare, feedback and cymbal patter, all of it undergirded by belching, wheezy bass. The band—comprised of members of Iron Lung and Walls—opt for unnervingly distended musical phrases and charred or sallow instrumental tones.
"Desktop Stain" outlines that insidious hallmark of late capitalism, the eroding divide between work and play. I especially like the song's nod to the quiet terror of workplace "mindfulness," a very contemporary West Coast flourish: "This time it's spiritual / the bosses, they smile." Condemning careerism often feels too general and rote, but "Desktop Stain" warily eyes a specific contradiction: modern offices outfitted with "wellness" fixtures like kombucha taps and yoga mats at a time when wages sag, hours drag, and employment is precarious. Remember, "perks" are about productivity; why leave "campus" when laundry is onsite? Like the album art, it evokes the adaptability of exploitation.
The songs thump and thud, with plenty of viscerally satisfying low-end, yet Forever and Ever feels bent on challenging rather than placating listeners. It presents an alternative to the norm for punk musicians, who tend to reach for new instruments instead of new techniques when they near the threshold of their abilities.
Nopes, Never Heard of It LP [Magnetic Eye]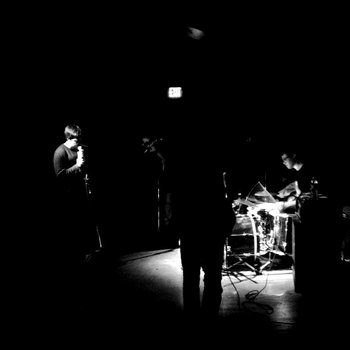 .
00:10 / 00:58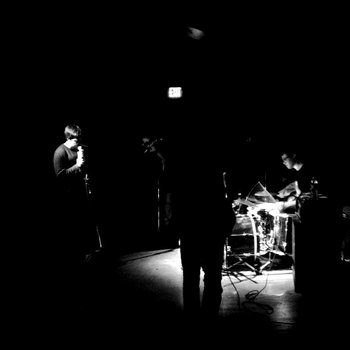 Merch for this release:
Compact Disc (CD), Vinyl LP
Never Heard of It, the debut full-length by Bay Area punk foursome Nopes, features 12 squirmy songs, each a sputtering projectile following its own discrete, haphazard trajectory. As for mood, that dopey, deadbeat-chic album cover is telling: On Never Heard of It, day jobs are a scourge and jokes abound (even if it's just naming a song "Duran Duran Duran"). But more than other garage-adjacent punk records, the players are distinct enough to animate a dozen tracks: the rhythm section swerves and strikes like boxers, in unison, until violently entangled. Fighting imagery aside, it's the impish and kinetic guitar that has the lead voice on this album, with its zippy melodic runs and pitch-bent discord.
Worse, Rubber Burner EP [Deranged]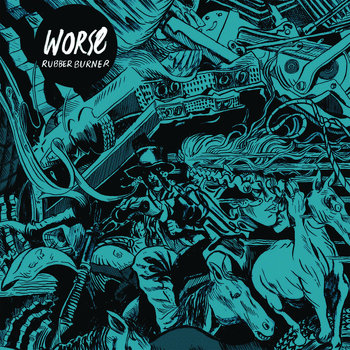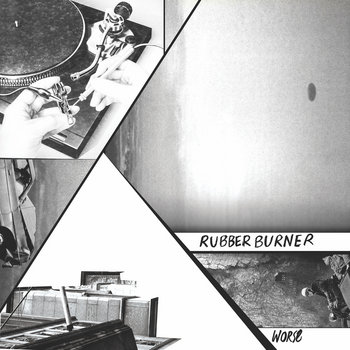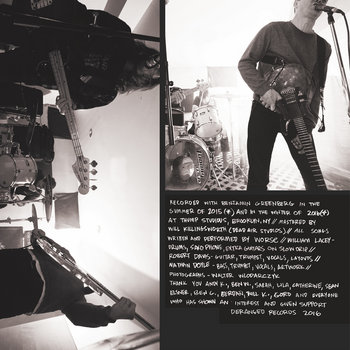 .
00:10 / 00:58
Merch for this release:
Vinyl LP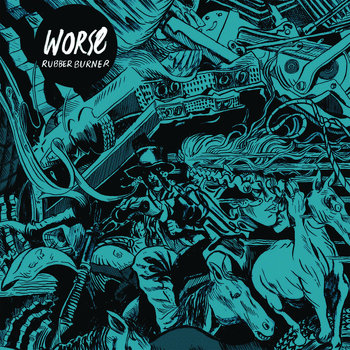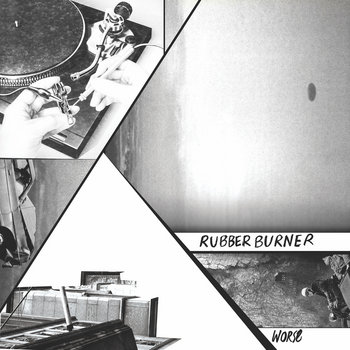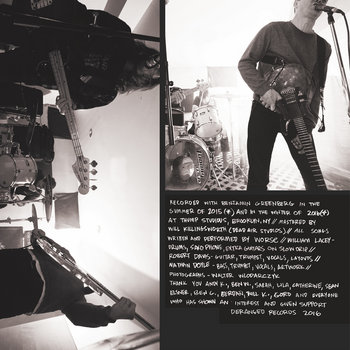 Rubber Burner, the sludgy and bellicose nine-song debut from New York group Worse, starts strong, with the rosily-titled yet deeply dejected "Come Together." It's a mid-tempo, cyclical bout of dismay that ends with the chant, "It's just getting worse." The aptly titled "Slow Drip" is similarly circular, vamping on a sluggish beat and the call-and-response refrain, "I don't have the will to grow." "Off" begins with fits of grating guitar and the lines, "I feel off / Haven't slept / Slippin'," accruing noisy density with each ensuing complaint. "The Void Has Resistance" heaves and swells to twisted effect (not unlike Black Panties' great "Prophet of Hate"). It's easy to listen to Rubber Burner and hardly notice that all of the tracks are fairly slow. It's reminiscent of the way, in movies, imperceptibly gradual zooms can mesmerize viewers like little else.
Latishia's Skull Drawing, Romanticized LP [Iron Lung]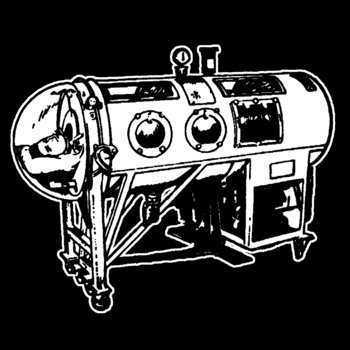 .
00:10 / 00:58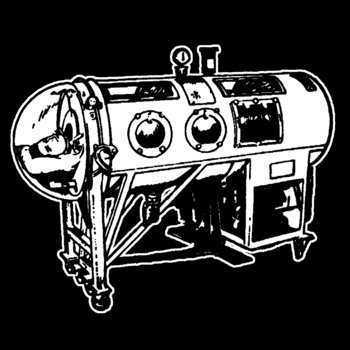 Romanticized follows two Cult Maternal cassette releases last year by Latishia's Skull Drawing, a Providence, Rhode Island outfit that features members of Cult Ritual, Ukiah Drag, and Cottaging. And with a decidedly unstable ensemble feel—freewheeling yet muscular, its players confident enough to unclench—Romanticized reflects that estimable pedigree. The trio, in at least one recent interview, downplayed their former and concurrent groups, but they explained that Latishia was an enigmatic high school art classmate who mostly painted skulls. "Drawing," however, makes for an acronym (L.S.D.) that foregrounds the group's latent psychedelic influences, evident in the nebulous saturation and spontaneity, the classical-sounding song titles and melting album art. Such traits aren't particularly new to hardcore (the doors of perception are at the end of the Faith/Void split), but lately there appear to be more artists consciously connecting the two (Velvet Whip, Creative Adult, Destruction Unit). Kaleidoscopes, it turns out, work in shades of gray.
—Sam Lefebvre