BEST PUNK
Terminal Consumption: The Best Punk on Bandcamp, November 2017
By Sam Lefebvre · December 01, 2017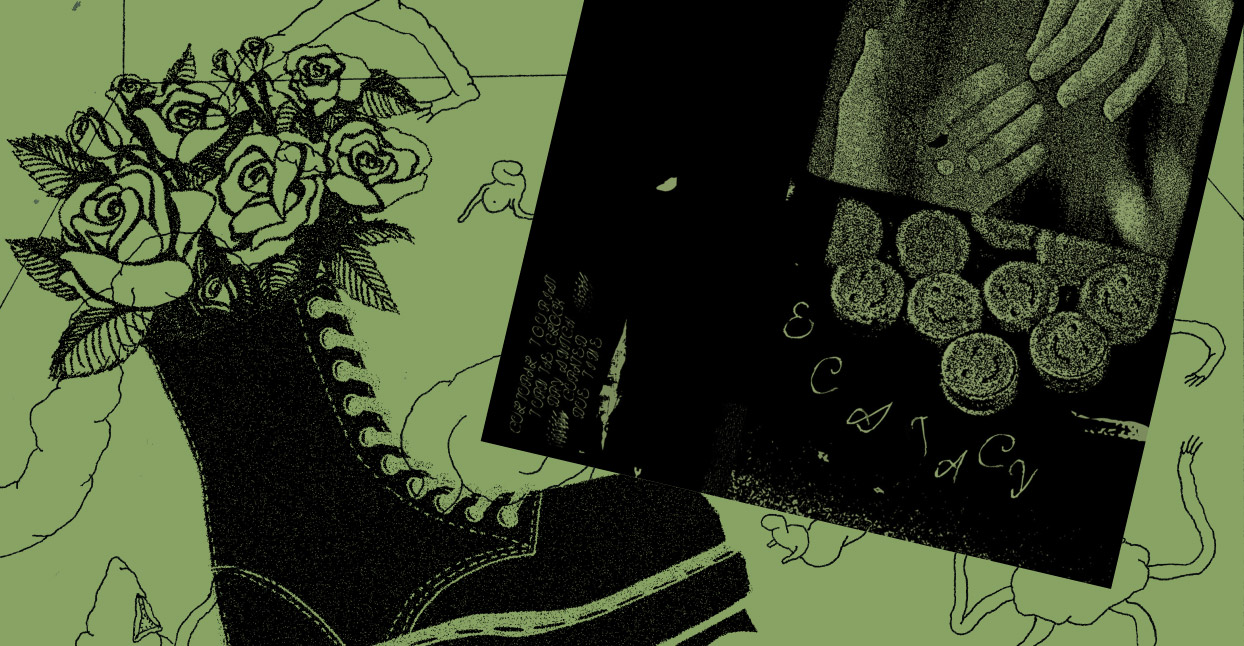 In this installment of Terminal Consumption, our monthly reviews column focused on the margins of punk and hardcore, Sam Lefebvre writes about the posthumous records of the Australian fanzine publisher and musician Brendon Annesley, plus the latest 12" by Lumpy & the Dumpers and tapes by newcomers Ecstasy and Petite.
Meat Thump
Metal Gun 7" [Coward Punch]
Merch for this release:
7" Vinyl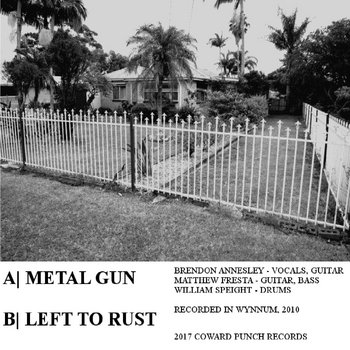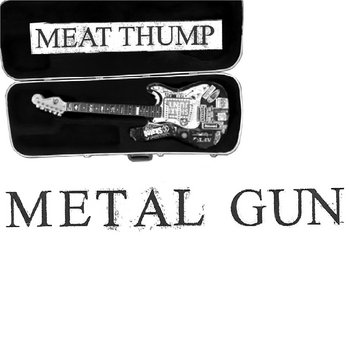 The restless energy of music fanzines seemed like it had been siphoned into the blogosphere in the early-to-mid '00s. Online, self-publishers found an intensified—albeit imperfect—version of the same tiny-press networks that connected readers and writers in the real world, sometimes collapsing the difference between the two. But the swift professionalization of blogging, with its adoption by insurgent new media outlets, also prompted a backlash—at least in the punk scene—near the end of the 2000s.
The result was a swing back to fanzines, which not only chronicled regional punk scenes quite well, they also provided an outlet for distinctive criticism. Nuts! covered the goings-on of groups like Broken Water and Hysterics in Olympia, Washington. Give Me Back bested its immediate predecessor, HeartattaCk. Maximumrocknroll finally found solid leadership after the death of Tim Yohannan, and carried sharp columns by fanzine publishers Daniel Stewart (Distort) and Alex Ratcharge (Ratcharge). Accept the Darkness and Distort wrestled with contemporary punk's psychedelic and industrial influences before most critics picked up on the trend. As blogs capitulated to news aggregation, fanzines were refreshingly thoughtful and separatist.
One of the best was Negative Guest List, out of Brisbane, Australia. Brendon Annesley published 33 issues between 2009 and his tragic death in 2012, at the age of 22. Tabloid-sized, laid-out by hand, and photocopied in black-and-white, its title references a song by Ohio outliers Thomas Jefferson Slave Apartments: "My name is on the negative guest list / Even if I pay I can't get in." Annesley's interviews were performative interrogations, and his reviews were clever (Blank Realm are "wigless shapeshifters") and lashing (San Francisco a "beacon of popularised mediocrity") to rankling effect. He seemed impatient with some music not out of spite, but out of desperate eagerness to hear something better.
But Annesley wasn't a lone pariah. He published writers from other continents, eliciting madcap missives from contributors as wildly besotted with mean-spirited, scabrous rock music as he was. And, in what felt like a natural extension of his feverish fandom, he turned Negative Guest List into a record label, releasing music by Australian groups such as Kitchen's Floor and Slug Guts, as well as stateside outfits Watery Love, Degreaser, and Obnox. Negative Guest List reflected the taste for reprobate-rock typified by the online message board Terminal Boredom: shitgaze of the Siltbreeze Records sort, garage rock for people who call it "budget rock" instead, and trash compactor-inspired hardcore. But the fanzine evinced anxieties about the shortcomings of the underground online.
Annesley also started recording songs of his own, with a rotating cast of collaborators, under the moniker Meat Thump, debuting posthumously on vinyl with the release of the two-song Box of Wine EP in 2012. At the time, I was working in a record store, publishing a fanzine with label pretensions, and contributing regularly to Maximumrocknroll, so I admired the way Annesley seemed to be building a community around self-publishing. We were the same age. That's part of why Box of Wine—depressively ragged, straightforwardly about self-destruction—felt so crushing: it belied the dream.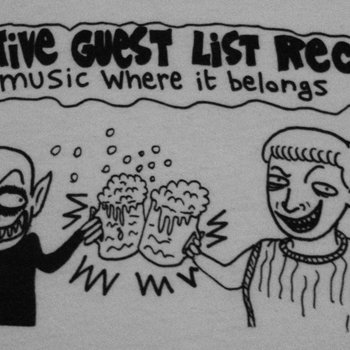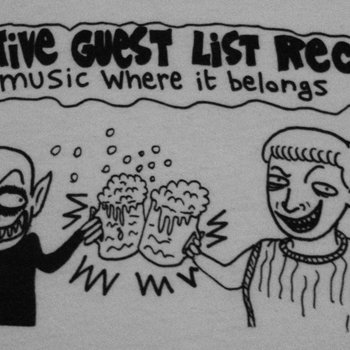 Now, though, I also hear the craft of Box of Wine. It has a languid feel, with rattling percussion and tuneless twang suited to Annesley's enervated croak, and each of the songs seem to collapse, rather than ascend, into their busted climaxes. This year, two more posthumous, two-track Meat Thump EPs emerged; they're not as good, but they reveal more of Annesley's fuss-less charm. Comparatively, both are upbeat. Loom in Shit, released this summer, collects two churlish, snotty demos, and, more recently, Metal Gun couples its knuckle-dragging title track with a great Stones-style bargain ballad, "Left to Rust," the title of which reminds me of physical objects' scrappy, gorgeous endurance.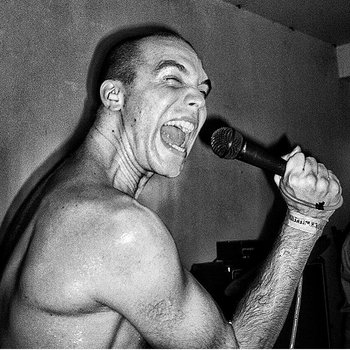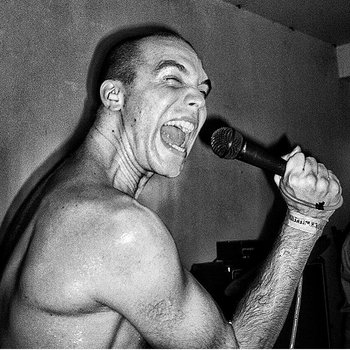 Americans used to be prolific movers, more apt to up and relocate from their hometown than people in just about any other country. However, according to the Pew Research Center, the trend is reversing. Jobs remain concentrated in coastal cities, but affordability crises are repelling potential transplants. Nearly half of adult Midwesterners have spent their entire lives in their birthplace, which may or may not have contributed to the re-emergence of strong punk scenes in smaller towns and flyover cities. Enter Lumpy & the Dumpers, who pilloried mobile culture-workers last year in the song "I Wanna Move to New York."
The St. Louis, Missouri punk outfit emerged in 2012 with a bevy of self-released tapes and EPs sporting grotesque drawings by bandleader Lumpy that reflected his lyrical fixation on filth. "Sex Pit," the title-track of a 2013 EP, is a vivid, five-verse debasement fantasy set atop a gnashing, straight-ahead churn that remains a catalog highpoint. Lumpy's sputtering, wily, motormouth delivery is Doc Dart-distinctive, and the Dumpers probably singlehandedly inspired punks' flirtation with "slime punk" as a meaningful category.
Those Pickled Fuckers, a new seven-song 12", is their best release since Sex Pit, and it marks a somehow increasingly theatrical direction. It's got an aggressive, throbbing sound, with intensely distorted bass, and the instrumental flourishes adhere more closely to Lumpy's lyrics than on earlier releases. Stabbing keyboard charges "Attention," extraneous percussion befits "Clatter Song," and guitar trill heightens the creepiness of "Boiling River," B-horror style. "Pickled Fuckers," meanwhile, is perhaps an unbeatable self-description, evoking Lumpy & the Dumpers' pungent, simmering strangeness.
Petite
II [Self]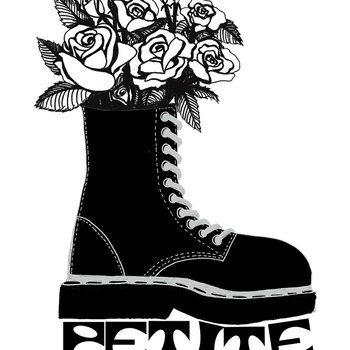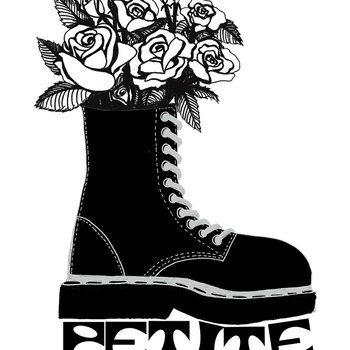 Merch for this release:
Cassette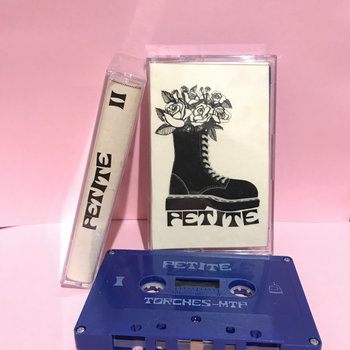 Petite, a newish five-piece from Portland, Oregon, put an illustration of a high-top boot brimming with flowers on the cover of their second tape, which is a great symbol for the four songs within. They sound like Oi! as seen through the prism of Slumberland Records, punchy and tuneful, with a lumbering gait and nonstop melodic interplay. "Spent Force," in particular, brings to mind the proto-pop-punk of groups like Nastyfacts. The lyrics are topical, with direct references to sexual assault, police shootings, and the resurgence of fascism, and the choruses emphasize optimism about staying alive and fighting back.
Ecstasy
Ecstasy [Smoking Room]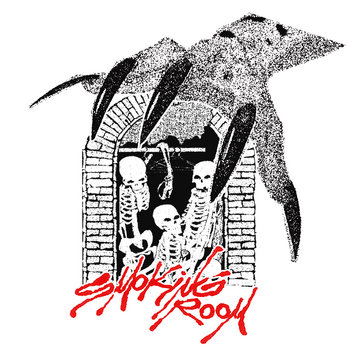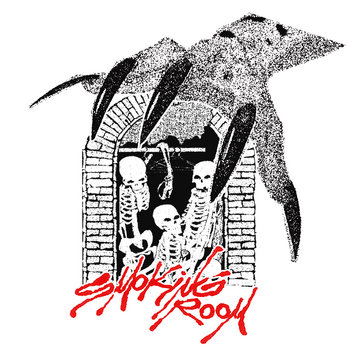 Toner bandleader and Tony Molina drummer Sam Cruz's newest project is Ecstasy, which also includes members of Jump Off A Building and Ovens. Their self-titled, five-song debut tape—released through Cruz's own Smoking Room, which has quietly become a crucial clearinghouse for new artists in the Bay Area is expectedly tight-wound, serrated hardcore. Rhythmic intricacies, such as the zippy flourishes on "Turn the Clock," distinguish screeds against "cultural tourists" and "dry snitches."
-Sam Lefebrve