BEST PUNK
Terminal Consumption: The Best Punk on Bandcamp, August 2016
By Sam Lefebvre · August 18, 2016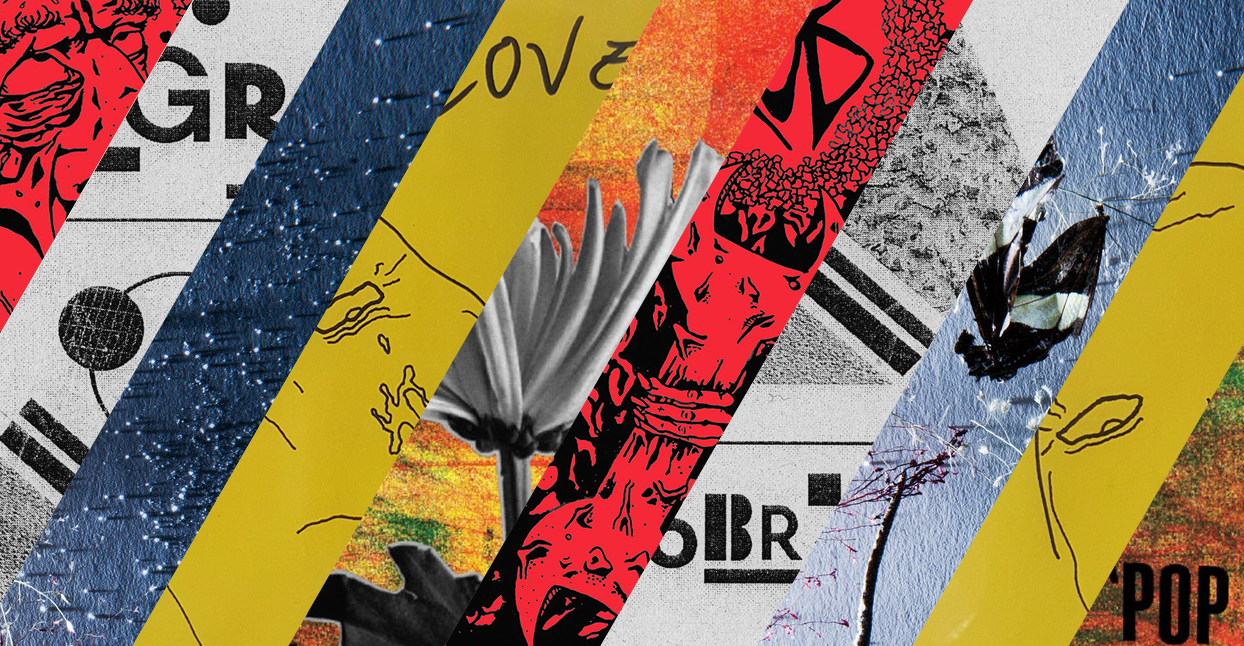 In Terminal Consumption, Sam Lefebvre looks to the margins of punk and hardcore for signs of life. This month, the scope is international. Recently released essentials include the latest from the delightfully treasonous English group Good Throb, the synth-laden incantations of Brazilian outfit Rakta, the platinum-finished post-punk of Belgrado, and a couple domestic missives as well.
Good Throb—Good Throb EP [La Vida Es Un Mus]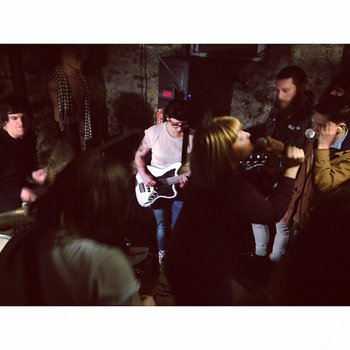 .
00:10 / 00:58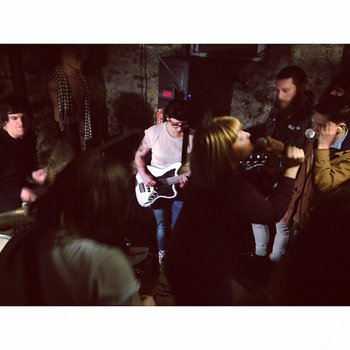 Serious and puerile to varying degrees, the London, England punk outfit Good Throb have paired barbed delivery with a kinetic, ensemble feel across the entirety of their rewarding discography. The quartet emerged on its first eponymous EP, in 2012, with vocalist KY Ellie's incisively-phrased, incendiary invective fully-formed. Their surging, fitful sound gained even more invention and vigor on 2014's Fuck Off LP. By that point, Good Throb was the rare modern punk band with a real capacity to startle. Good Throb, the band's latest eponymous EP, contains four songs that wouldn't be out of place on Fuck Off—and they still land like revelations.
Opener "SCUM," is full of volleying snare and needling leads, underpinned by wavering feedback. Its title is a reference to strident feminist and murderous playwright Valerie Solanas' manifesto SCUM, which was said to be an acronym for "Society For Cutting Up Men." It's not a bad touchstone for the band, given the way the 1967 tract makes words like "shitpile" compatible with good critical analysis, and also argues that one of the symptoms of patriarchy is insufferable boredom (along with, of course, death and disease). The title of "The Queen Sucks Nazi Cock" might land like a pretty familiar bit of gleeful treason, but the way Ellie seems to savor shouting the lyrics gives it new life.
Rakta—III LP [Iron Lung]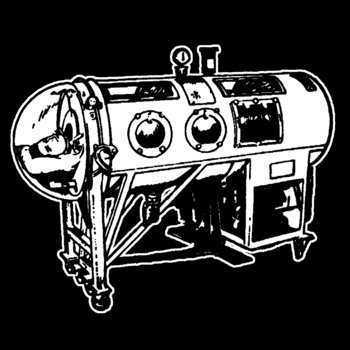 .
00:10 / 00:58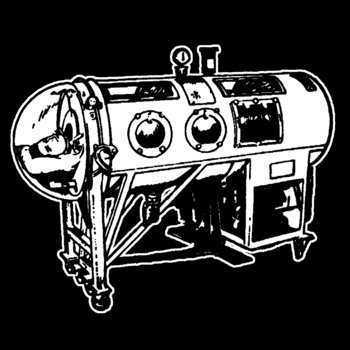 "Conjuração Do Espelho," the centerpiece of Sao Paulo, Brazil post-punk group Rakta's new full-length, III, begins with a three-minute instrumental vamp composed of pulsing drums and a repetitive, sizzling synth effect. After a sudden holler, the track pivots into two minutes of spare thump and ominous organ, colored with clanging bells and errant clamor. The song's got a fairly static, unchanging groove, which is typical of the simple song structures and doggedly persistent rhythms that characterize Rakta's catalog overall. But "Conjuração Do Espelho," like III as a whole, reveals a significantly greater affinity for enveloping tone and texture than earlier songs, which sometimes seemed rudderless or unresolved.
Much of that is owed to the production. Throughout III, the use of effects is generous, but intentional and deliberate, aimed at surprising and unnerving the listener rather than comforting them. Many punk fans, including this one, tend to celebrate records that feel "live," but III sounds as if it was carefully cultivated in the studio, flush with subtle overdubs and gentle post-production touches. It succeeds for that reason: Blips and clangs dart between speakers; deadpan vocal lines start dry, then sharply pitch up, contorting into unnatural shapes. In that context, the rough translation of "Conjuração Do Espelho"—"conjuring mirror"—feels especially apt.
Watery Love—"Ned's Dreamcatcher" b/w "Meg's Dreamcatcher" 7" [Richie/TestosterTunes]
.
00:10 / 00:58
Released as part of Richie Records' summer singles series (which also includes an excellent EP by Homostupids), on "Ned's Dreamcatcher," the Philly fatalists in Watery Love fixate once again on the inevitably of death. Vocalist Richie Charles stared down mortality on the closer to Watery Love's 2014 full-length Decorative Feeling, "Face the Door," singing: "Unlike you dickheads/ I welcome death." It's not a comforting, original, or intellectually provocative sentiment, but nevertheless, it's both vivid and haunting. On "Ned's Dreamcatcher," Charles achieves a similar effect, this time with: "It'll happen to you/ it'll happen to you." The lyrical refrain is roughly echoed by a squiggly, error-filled guitar lead, and underpinned by a thicket of feedback, as Charles goes on to describe a series of unfortunate and potentially fatal scenarios. His grim conclusion? "You're next."
Belgrado—Obraz LP [La Vida Es Un Mus]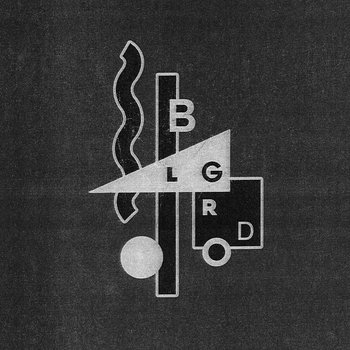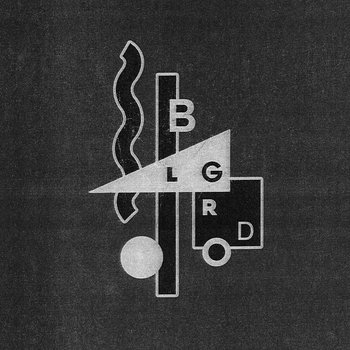 Merch for this release:
Compact Disc (CD), Vinyl LP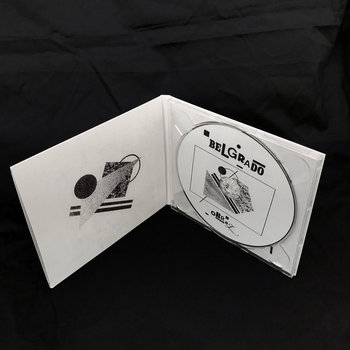 On Obraz, Belgrado plays post-punk with a platinum finish. The guitar and bass sound so sleek, they're almost antiseptic. The drums, played on what sounds like a hybrid electronic/acoustic kit, make soullessness feel like an asset. And vocalist Patrycja Proniewska (who was born in Warsaw and sings in Polish) sings her downcast melodies from a cool distance. Though the Barcelona group at times puts poise before vitality, highlights such as the murmuring, atmospheric "Krajobraz" and the unorthodox, dubby "Raz Dwa" have an austere allure that's akin to the cold, grey geometry of Obraz's's ace album art.
Bib—POP EP [Erste Theke Tontraeger/Deranged]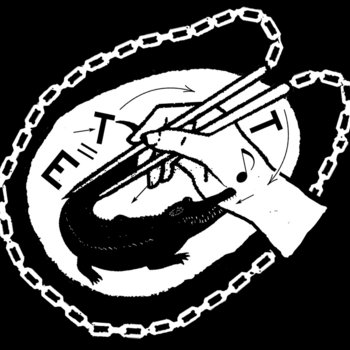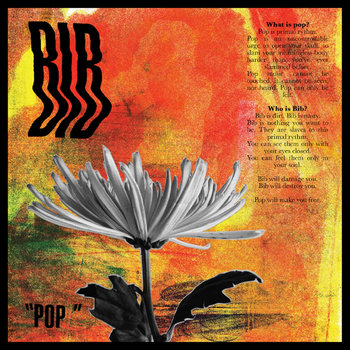 .
00:10 / 00:58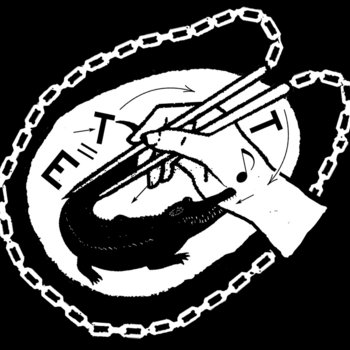 Merch for this release:
Vinyl LP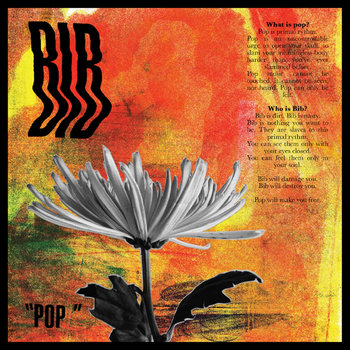 Bib's demo not only evoked a sort of prolonged infantile outburst (read: a compliment), it actually included the sound of wailing babies, their babble a petulant backdrop to the Omaha, Nebraska outfit's pugilistic playing. On Pop, however, the onetime torchbearer for fetal regression hardcore has learned to walk, or at least to lurch and lunge. This one opens with the clink of a chain. Cue adolescence. The sopping vocals and performative throat clearing of the demo remain, but Pop is surlier and trickier, more prone to jarring shifts in tempo and, especially on closer "P.M.F.," cleanly articulated guitar leads to cut through the squall. Adulthood should be a riot.
—Sam Lefebvre