BEST PUNK
Terminal Consumption: The Best Punk on Bandcamp, August 2017
By Sam Lefebvre · August 28, 2017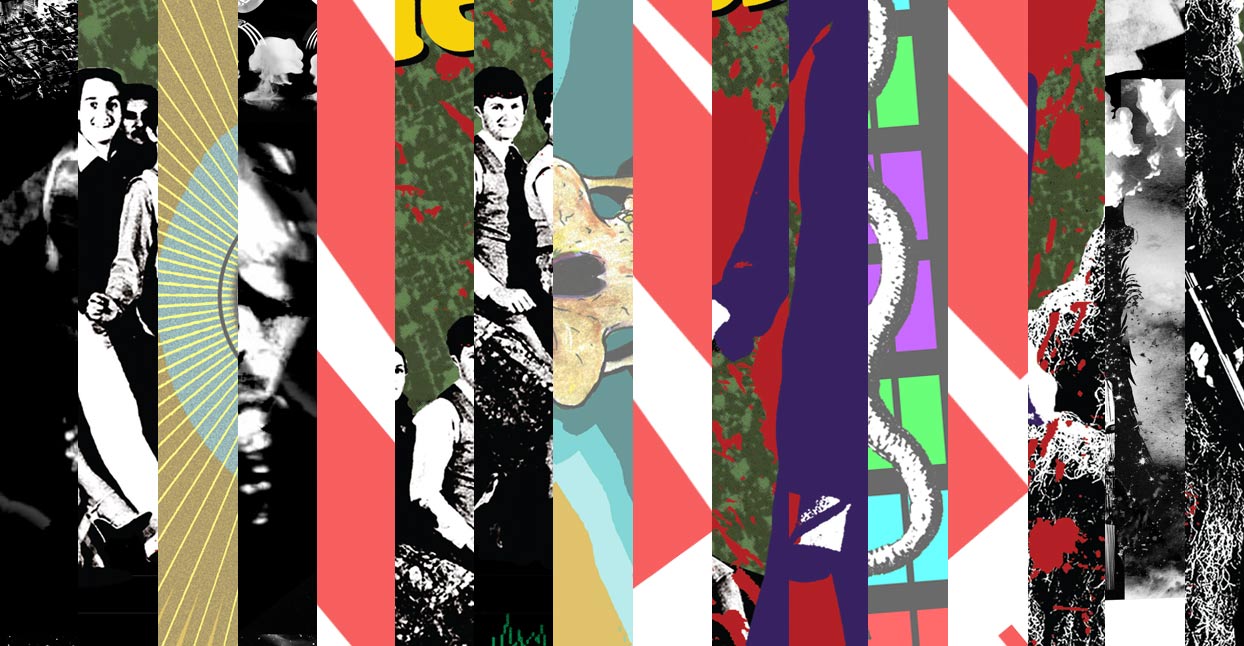 In this installment of Terminal Consumption, our monthly reviews column focused on the margins of punk and hardcore, Sam Lefebvre considers Ratskin Records' ambitious Ghost Ship fire-relief benefit compilation, Mothercountry Motherfuckers' posthumous final album, the withering piss-takes of Neo Neos, and the adventurous first full-length by American Hate.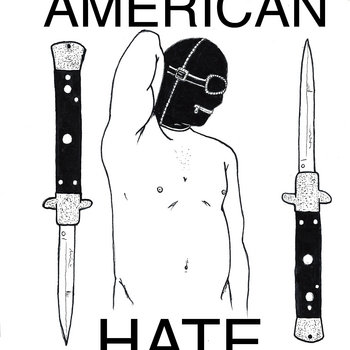 .
00:10 / 00:58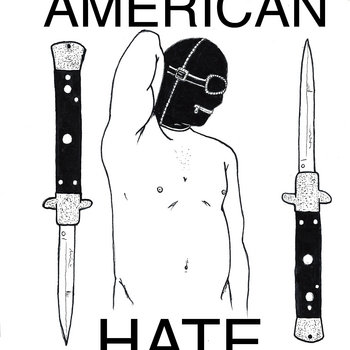 Oklahoma City hardcore foursome American Hate's first EP, Dead Squeeze from 2014, is sickly and festering like an open wound, guitar leads and vocals occupying the same range of shrieking treble. It sounds reminiscent of the proto-crazy-mutant-punk of the Midwest, meaning Die Kreuzen as well as Devo, and the group's covers EP from the next year, Greatest Hits, reinforces this sense of the band as students of the style. Mid-tempo dirge "The Best Advice" is typically indelible. When it devolves into teeth-gnashing despair, it reminds us that the highest purpose of the hardcore breakdown is to evoke a spiritual bottom. Lots of hardcore bands have a smattering of equally strong tapes and EPs, but few follow with an album as solid as Our Love Is Real.
Our Love Is Real, the group's first full-length, brims with new ideas, featuring better articulated instrumentation to match more formally adventurous songwriting. Ross Adams's voice, still wily, sounds fuller, and you'll hear actual chords where the guitar on earlier records sounded like assorted power tools. Monosyllabic, chatterbox delivery enlivens the pouncing pogo of "Contagious," while "Pissing" closes with a swelling, over-too-soon torrent of chains and saxophone. Guitars intersect on "Perfect Mantra," before the blip of devotional singing, and "Lament" is a sneering-yet-sauntering ballad with humming gang vocals. Our Love Is Real is a rare step forward in a style of music where groups are prone to settle for sameness (and get away with it), all without compromising their mood of maladjustment.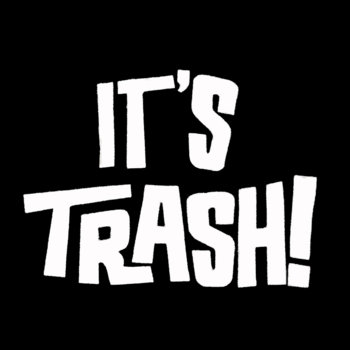 .
00:10 / 00:58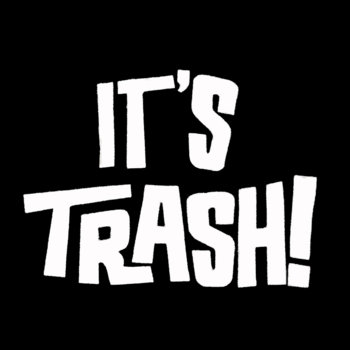 A deceivingly-titled solo outlet for songwriter and instrumentalist Connie Voltaire, Neo Neos have released a slew of tapes over the last several year through Another Label, which serves as a clearinghouse for similarly scrappy Minneapolis acts. Voltaire's sound—steeped in the charming, rush-to-publish eccentricity that seems common among regional punk bands—involves curdled low-end, a nasal yawp, infernal grooves, and hacksaw guitar. "No Dancing," one of four songs on The Hammer of Civilization, typifies Voltaire's withering piss-takes on underground trendies, while closer "Money Trash" has zippy-yet-unstable propulsion.
.
00:10 / 00:58
Confidential Human Source is the posthumously-released debut full-length of Mothercountry Motherfuckers, a foursome that emerged on Bay Area stages in 2010 with masks, blood-spattered clothing, crypto-insurrectionary imagery, and a confident, muscular sound. The album credits are still stuffed with pseudonyms, except for vocalist and guitarist Sarah Kirsch. An activist and longtime scene fixture, Kirsch died in 2012 at the age of 42, and it's difficult to remove this album, which was completed later, from that context. As one of her friends and collaborators told me for an obituary at the time, "She really embodied the idea that another world is possible."
Confidential Human Source brings to mind the vivid, thorough punk production of the 1990s, as do the pick slides, blitzkrieg breaks, and raspy backup vocals. In the spirit of possibility that Kirsch's peers remember in her, the album also courses with imaginative allegories for personal and community turmoil and reinvention. "Public Policy Paper" starts with "I am in the invisible hand / Of market myth and new urban plans," and later asks, "Who remembers Yulanda Ward?" Ward was a 22-year-old activist gunned down in Washington, DC in 1980. Officially deemed a robbery-gone-wrong, many allies believe she was in fact assassinated for her role in uncovering a government plot to neutralize Black radicalism through housing policy, which is the sort of thing that Kirsch would want you to know.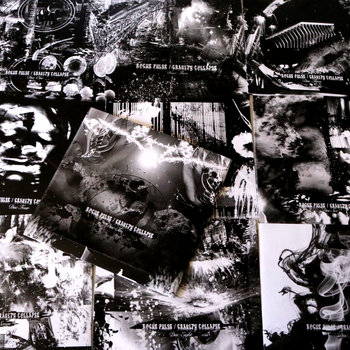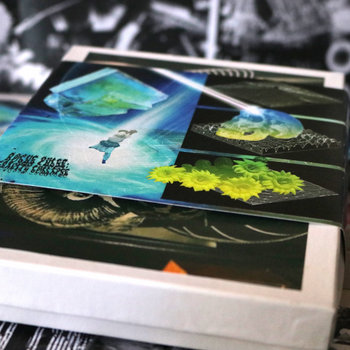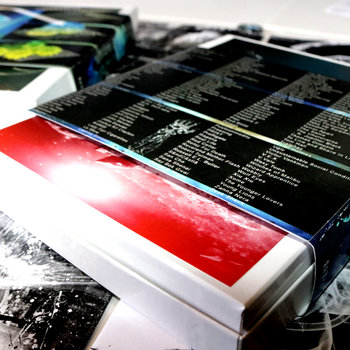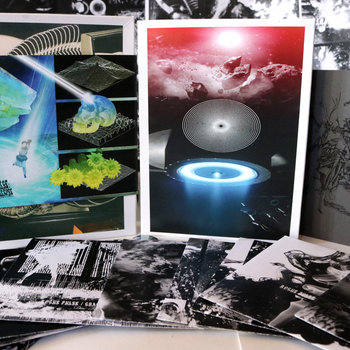 .
00:10 / 00:58
Merch for this release:
Vinyl Box Set,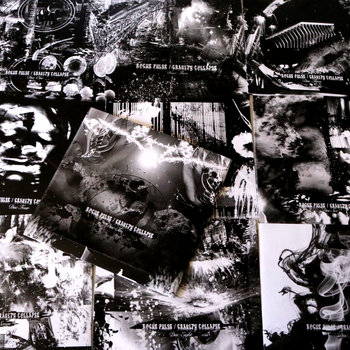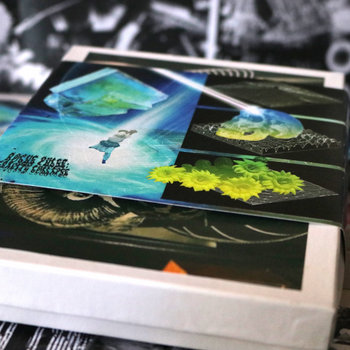 Since the deadly Ghost Ship fire last December, which claimed 36 lives at an underground electronic music event in Oakland, several releases have emerged to benefit impacted communities in the Bay Area. Golden Donna, moniker of 100% Silk artist Joel Shanahan, who was scheduled to perform that night, dedicated proceeds from Carousel Hold to community fire-relief, as did former DFA Records manager Kris Petersen with his compilation Lives Through Magic. More recently, there's Loose Grip Records' Love Oakland compilation, which features Bay Area artists such as Nopes and Tony Molina.
But none of them are quite as ambitious, or seem as close to the tragedy, in terms of personnel and politics, as Ratskin Records' 187-track, 10-disc mega-compilation Rogue Pulse / Gravity Collapse, proceeds from which support sex workers' health clinic St. James Infirmary, Black Lives Matter's national bail fund, and the Oakland Immediate Fire Relief Fund. The beneficiaries reflect Ratskin co-operator Michael Dadonna's dismay that fallout from the fire impacted broad segments of the population in the Bay Area, not just a narrow cast of artists in warehouses.
Rogue Pulse / Gravity Collapse represents an expansive understanding of punk, one with a lot of truck in Oakland, that doesn't necessarily involve guitars. To wit, locals include the splintering electronics of Cube, elliptical noise-rock of SBSM, the heaving might of Ragana, and skittish rhythms of Waxy Tomb, along with Spellling, Black Spirituals, Russell Butler, and Negativland. Marquee contributors from elsewhere include Moor Mother, Wolf Eyes, DJ Spooky, and John Bender. Several featured artists recently organized or performed at The Universe is Lit: Bay Area Black and Brown Punk Festival.
—Sam Lefebvre