BEST PUNK
Terminal Consumption: The Best Punk on Bandcamp, April 2017
By Sam Lefebvre · April 26, 2017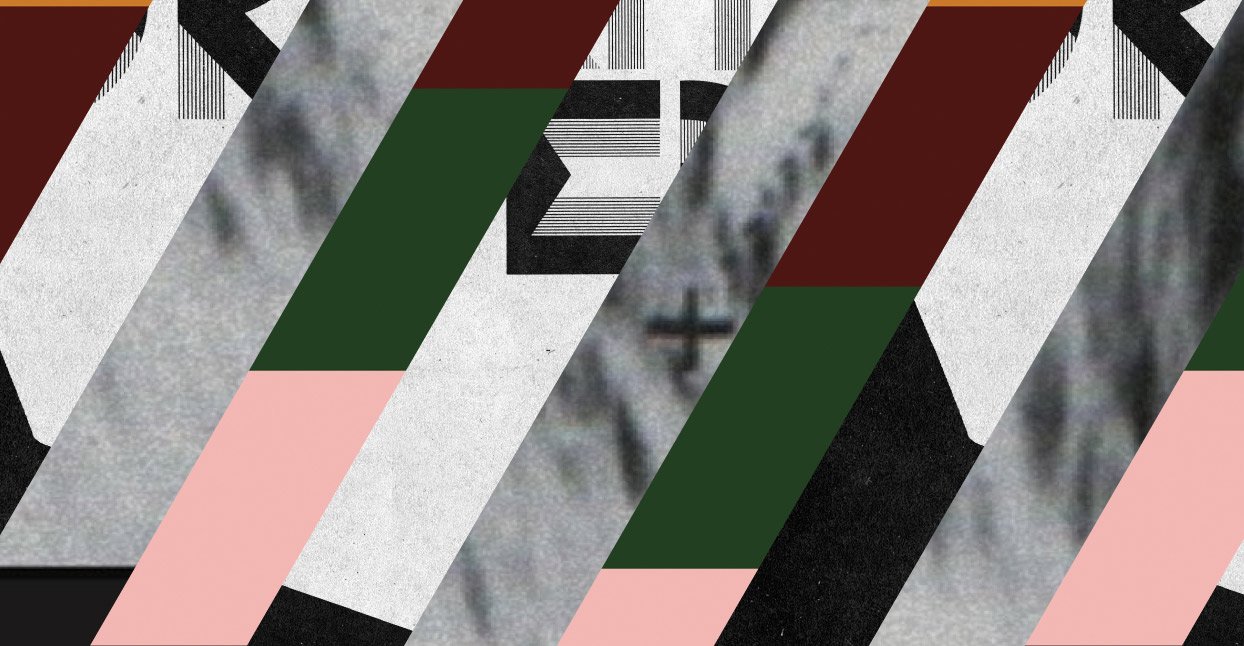 In this installment of Terminal Consumption, our monthly reviews column focused on the margins of punk and hardcore, Sam Lefebvre examines the latest inventive full-length by Los Angeles trio Behavior, plus new releases by Housewives and Exit Order.
Behavior, Bitter Bitter LP [Iron Lung]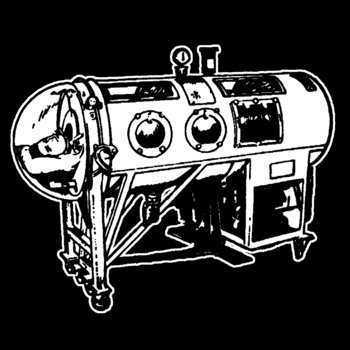 .
00:10 / 00:58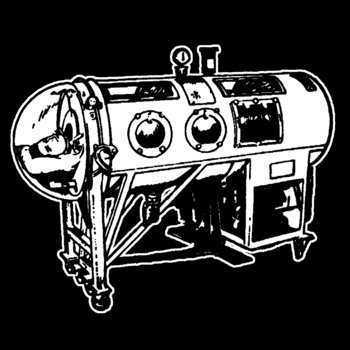 Bitter Bitter is the work of three sensitive, clever players with an irreverent take on punk convention. The second album by Los Angeles trio Behavior, Bitter Bitter follows last year's 375 Images of Angels. A spirit of possibility animates both records, but where Behavior's debut reconfigures punk and hardcore tropes so that they sound alien, this one jettisons them almost entirely; if it's post-punk, it's post-punk not as a twist on punk, but as a challenge to its musical conservatism.
Central to Bitter Bitter is the stark contrast between the poised, deliberate rhythm section and the languorous,often atonal guitar. Drummer Evan Burrows, 28, has a painterly, gestural style; his beats sometimes sound like uncannily effective flubs. Bassist Justin Tenney, 23, excels at both gurgling persistence and ambling melodies. Bedros Yeretzian, 28, usually plays the messy, textural counterpoint, or subtly complements their erratic pulse. His vocals, meanwhile, are all spittle and hoarse sputter.
The group is leery, they explain in a jointly-composed interview, of "how centralized the instrument of the guitar is in most rock 'n roll music and punk music." Foregoing the usual riffs is an attempt to "redistribute the economy of attention." They describe the results poetically: "There are some songs where [guitarist Yeretzian] is almost playing like auxiliary percussion, and there's some where it's more like painting on the architecture of the rhythm."
Listeners might find themselves drawn at first to individual instruments—each rendered clearly in a spacious mix—and then, once acclimated, hear the way the fragmentary phrases seize upon great, strange grooves. (Indeed, "Song for My Sister" and "Nice Café" are more like vamps without the structural arc of songs at all.) "Stupid Cherub" moves between jerky gallop and artful restraint; the bridge's negative space practically sings. "Birdsong" feigns hardcore but collapses instead. "Topanga Keepsake" is a punk song relieved of the usual accents, such as crash cymbal to delineate sections.
Behavior formed in 2012 while all three members were enrolled at CalArts, where their visual-arts curriculum emphasized theory and critique over studio practice. Yeretzian had been playing in powerviolence groups, including Under. Burrows, and after transferring from school in Chicago, felt energized by the history of punk in Southern California. Last year's 375 Images of Angels, which collects material mulled for years, is refreshing yet comparable at times to, say, Institute or Total Control, in a way that Bitter Bitter is not.
Behavior seem to either puzzle or enchant the core listenership of their label, punk and hardcore purveyor Iron Lung Records. At shows, multiple people remarked on Behavior's schooling to me, as if it undercuts their credibility; one person told me, in a conspiratorial tone, that Burrows is a formally-trained drummer (he's not). No doubt, fans were aplenty, but the detractors were uncomfortably reminiscent of the time when punks hurled "art band" as a pejorative.
Burrows, in an individual interview, cautions that though they're disinterested in the orthodoxy that colors punk musically, they're not necessarily out to antagonize. "I get the feeling that people think we're more of the piss than we intend to," he says. "Our interest is really in musical joy."
Their lyrics—very elliptical, without choruses, and full of delightfully curious phrases—are culled from a shared online document, where the band members dump original and found language. (Sometimes they steal from each other's non-lyrical writings.) This allows "both intimacy and distance," they write. "The 'speaker' in the music becomes a kind of teetering brickwork of textual inter-reliances. … We can chase our sentimentality without imagining that our shrinking personal worlds are somehow sacrosanct."
Bitter Bitter was written in a fittingly cozy, cloistered fashion, in intensive daily sessions across a month and a half. Live, the band members seem more conscious of one another than they are the audience. Perhaps the music's tension comes from the fact that Behavior wants to deemphasize individuality, yet everyone sort of plays like a soloist. "At this point, hardcore is probably a more latent than conscious music influence," they reckon. "It feels like we retain a sense of permission from punk."
Exit Order, Exit Order LP [Side Two/La Vida Es Un Mus]
.
00:10 / 00:58
Boston foursome Exit Order (members of Limp Wrist, Green Beret, Leather Daddy, Social Circkle, etc.) emerged on their 2013 demo with a lunging, coarse hardcore sound, but their new eponymous full-length skews mid-tempo and sturdy, with a lustrous, dark sheen and a particular asset in incisive shouter Anna Cataldo. The players opt for clobbering cadences and muscly segues—all dealt with that persuasive sort of dogged, creativity-be-damned conviction—while Cataldo's emphatic enunciation charges even the moodiest passages with anthemic energy.
Housewives, New York Reissue EP [Ever Never]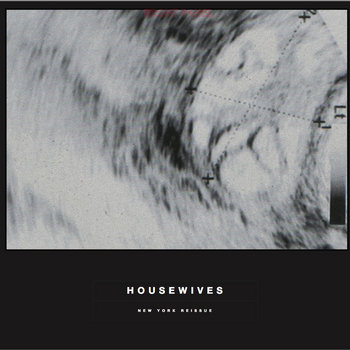 .
00:10 / 00:58
Merch for this release:
Vinyl LP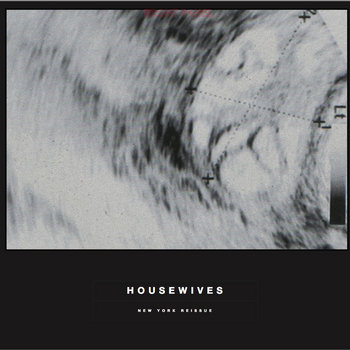 A reissue of the London group's eponymous, self-released cassette debut from 2013, Housewives' New York Reissue is an absorbing suite of murky, vertiginous songs. Spindly bass lines evoke Wire, while bustling, disjointed grooves—busied with what sounds like machinery and toy percussion—channel the madcap propulsion of no wave, but Housewives seem to abide by less referential, more interior logic. A counterintuitive, well-steeped strangeness pervades the recordings, especially when vocalist Joe Rafferty's addled monotone emerges amid the mire.
— Sam Lefebvre