BEST PUNK
The Best Punk on Bandcamp, September 2018
By Kerry Cardoza · September 24, 2018
Bandcamp has long been a home for DIY punk and hardcore from around the world, touching all of the myriad subgenre styles and helping to translate the simple effectiveness of cut-and-paste to the digital age. For September's edition of the best punk releases on Bandcamp, Kerry Cardoza highlights the genre-blurring sounds of D.C.'s Ultra Beauty, a surprise EP from hardcore legends Tragedy, the absurdist art punk of Melbourne's Terry, and much more.
The debut release from this D.C.-based trio mixes minimal, post-punk instrumentation with soft, layered vocals to create a sound that's equal parts pop and punk (but definitely not pop-punk). The dual vocals of drummer Madeline Joey Rose and guitarist Raina Martens often combine into haunting melodies, as on "Pegasuss," the opening track. The two sometimes sing together, sometimes over each other—complicating the song by creating intersecting yet distinct narratives. "Get Pure," one of the album's dancier tracks, features Rose on lead vocals. Their voice recalls Juliana Hatfield, bringing to mind the late-'80s college rock of Blake Babies. In a recent interview, the band noted that they are interested in exploring the complicated relationship between having radical politics and appreciating pop culture. "We're just trying to approach complexity, as opposed to something more clear-cut or didactic," Martens said. On this release, out via Priests' Sister Polygon label, Ultra Beauty express those contradictions beautifully.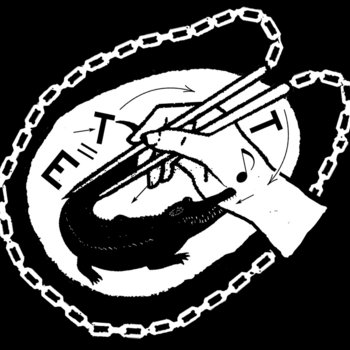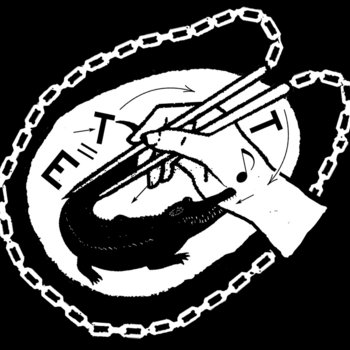 Merch for this release:
Vinyl LP
Oakland's Marbled Eye play crisp, consistent post-punk with a dark, Pacific Northwest vibe. Since forming in 2016, the four-piece, which features members of Meat Market, Unity, and Golden Drugs, have developed a brighter tone while still managing to stay true to their original sound. The tracks on this full-length also lean in a bit more danceable direction than on previous releases. Even the opening track "Laughing Sound," which begins with a moody guitar riff, quickly picks up into a poppier beat. "Open Hand" has a decidedly more despairing tone, with lyrics detailing the protagonist's predictable negativity: "Your uncertainties, they never end / You're unavailable in every sense, in every sense." The repetition helps drive the point home, making the singer's frustration palpable. The vocals come off vacant and atonal, like a colder Dean Spunt. The closing track, "Foundation," is also the longest, and thus lets the band groove in interesting directions, jamming out the melody to a noisy, sudden end.
Formed earlier this year in Reykjavík, Iceland, D7Y play fast, straightforward D-beat. Featuring members of Bömmer, Óreiða, Börn, Dauðyflin, and ROHT, this band is full of seasoned punks, and it shows. The six songs featured here are tight and bristling with energy. "Martraðaveröld" opens the demo with a moment of feedback, which quickly descends into a spastic guitar riff. The guttural singing lasts for all of 20 seconds. The vocalist seems full of fury, reflecting on the despair of our present age: constant war and surveillance, the insidiousness of technology. Asked in Maximum Rocknroll what might be in their future, the band replied, "There is no future for anyone." An eternal mood.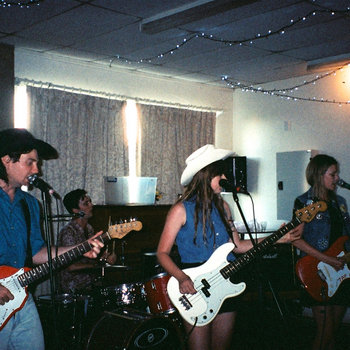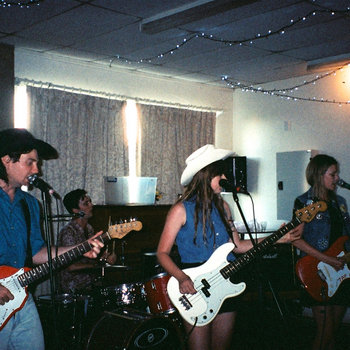 Don't let Terry's easygoing harmonies fool you. There's meaning behind their antics, including the project's name, which is meant to evoke a kind of Australian everyman whose persona they can use to critique the state. Hailing from Melbourne, this four-piece combine art punk, post-punk, and garage rock for a truly unique sound. An Aussie supergroup of sorts, Terry include members from Primo!, Total Control, and UV Race, among other bands. They're also quite prolific, having released three full-lengths in three years. Each member sings, sometimes giving the songs an over-the-top ABBA feel, as on "Oh Helen." The lyrics sometimes tell outlandish tales, like that of the cigarette-smoking, pool-baptized "Jane Roe." But others have more straightforward messages, as on the monarchy-bashing "Under Reign." Terry blend the absurd with the serious; they're political without hitting you over the head with it, not unlike early K Records bands like Beat Happening. And they do so using strings, horns, keyboards, and vocal harmonies to create easy-to-listen-to tracks, perfect for the impending fall.
Merch for this release:
Vinyl LP
This debut full-length from Berlin's Idiota Civilizzato starts out at warp speed and never lets up. The band draw frequent comparison to Die Kreuzen, and it's easy to see why, with their '80s hardcore vibe and complex depth of sound. While Idiota Civilizzato play fast, with seemingly endless energy, the record is never monotonous. "Con Gli Occhi" features a driving drumbeat with standout guitar flourishes that lace in and out of the increasingly aggressive verses and choruses. My favorite track, "Gemiti," starts with what sounds like a distorted vocal sample from a movie, which the singer angrily responds to, the instrumentation speeding along. The lyrics are sung in Italian, but if the titles are any indication, the topics reflect dissatisfaction with life and general hopelessness.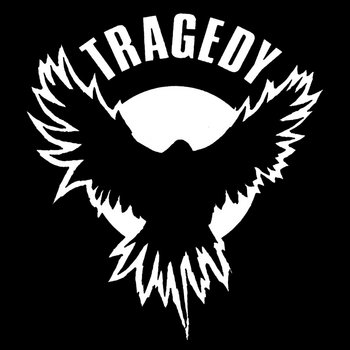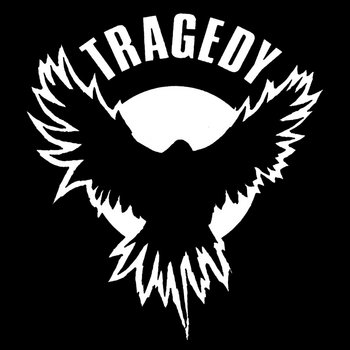 The legendary hardcore band Tragedy released this EP late last month with little fanfare, and no early warning. To longtime fans, this was no surprise—the band is known for their reticence. The six-song record, their first release since 2012's Darker Days Ahead, finds the Portland-based four-piece as tight a unit as you would expect of a band that's been playing together for almost two decades. Tragedy meld crust and D-beat for an excruciating sonic assault. Guitarist/vocalist Todd Burdette may have impossible-to-decipher lyrics, but his garbled growl is unmistakable. My favorite track, "A Life Entombed," starts with a pounding rhythm section, then erupts into the sort of controlled chaos the band is known for. It fades out on a pained groan from Burdette, before cutting to a lone piano melody.
Merch for this release:
Vinyl LP
This self-released follow-up to Collate's 2017 EP Material Inspection finds the band more polished and with a sharper, more angular tone. Collate play spare, bass-heavy post-punk, not unlike fellow Portlanders Lithics. Bassist Erika Elizabeth, who you might know from her Maximum Rocknroll column, trades vocal duties with guitarist Jason Nickle. Nickle's robotic delivery sometimes matches his repetitive guitar riffs, as on the uptempo "Adults." The trio are fighting back in their own way against the image-obsessed, market-driven nature of much of today's music world. They eschew social media. They also make their feelings clear on "Performative," a bouncy number with a touch of dissonance, with the call-and-response chorus, "Private negation / Public display."