BEST PUNK
The Best Punk on Bandcamp, November 2018
By Kerry Cardoza · November 29, 2018
Bandcamp has long been a home for DIY punk and hardcore from around the world, touching all of the myriad subgenre styles and helping to translate the simple effectiveness of cut-and-paste to the digital age. For November's edition of the best punk releases on Bandcamp, Kerry Cardoza highlights a fiery hardcore EP from Brooklyn's Exotica, the recently rereleased proto-punk of Richmond's L'Amour, and much more.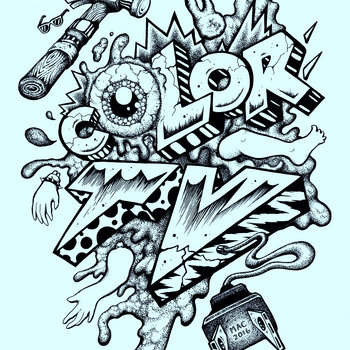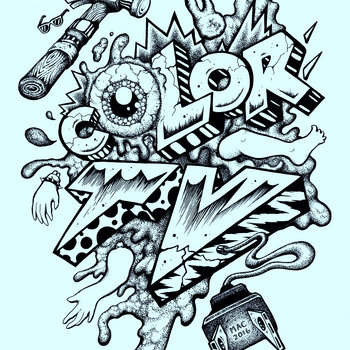 Merch for this release:
Vinyl LP
Minneapolis' Color TV offer a perfect blend of '60s garage rock and raw, guitar-driven punk full of catchy hooks. This self-titled release—which marks the first proper full-length from the four-piece since their 2014 inception—is full of danceable jams which recall the Dead Boys or The Exploding Hearts. Featuring members of beloved bands like The Retainers, Cheap Time, and Welcome Home Walker, Color TV manage to hold on to their dirty sound on this LP, though they're tighter than ever and the production here is far from lo-fi. The album picks up even more energy on its second half, with more impassioned vocal delivery, and urgent, driving riffs, showcased on potent power-pop numbers like "Too Close To Quit."
Merch for this release:
Cassette
Between its repetitive, minimal riffs and haunting, Ian Curtis-style vocals, the second release from Chicago-based post-punk trio Product KF is a fitting soundtrack to the dark, ever-lengthening nights of winter. Blake Karlson's singing is largely affectless—when it does betray tremors of emotion, the feeling hits listeners that much harder. "In the Pitch-Dark," which opens the B-side of the tape, is the strongest track of the lot; it finds the bassist and guitarist weaving a spare, haunting tale of realizations made in the dark before dawn, against a noisy, feedback-laden backdrop, building into a brilliantly unsettling end.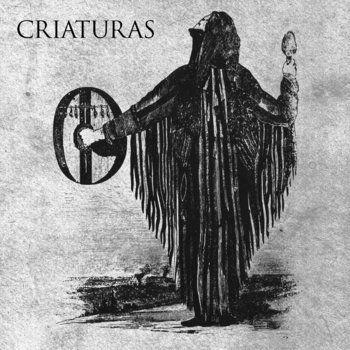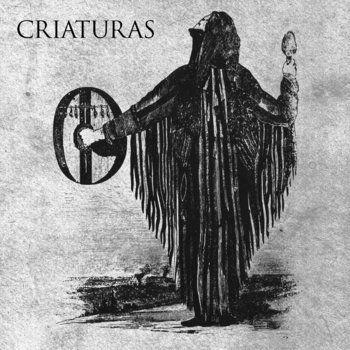 Criaturas' latest release blesses us with two frenetic, previously-unreleased tracks dating back to the Austin-based hardcore band's first release in 2012. The opening song, "Pesadillas," has an auspicious start, with singer Dru Molina shrieking the band's name ferociously. For a minute-long blitz, the track has a lot to offer: wild, frenzied riffs, pounding drums with plenty of mosh parts, and bursts of piercing vocals; the accompanying "Despierta" is a similarly lightning-fast offering, albeit one with a more traditional verse-chorus-verse song structure. Both cuts qualify as definite must-haves for die-hards.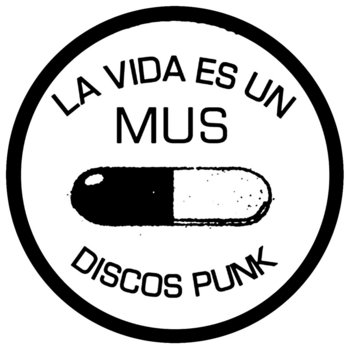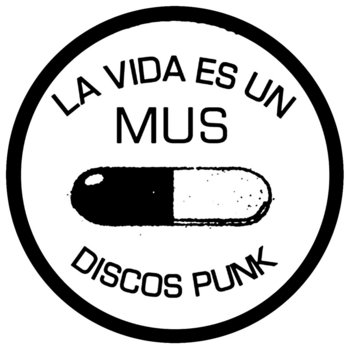 Merch for this release:
7" Vinyl
Brooklyn's Exotica have returned with a short and sweet EP complete with all the elements that fans love: intense hardcore punk paired with energetic vocals delivered in English and Spanish. The four-piece sound cohesive amid the chaotic noise and stray feedback, and the killer production values on this record only add to its greatness. Standout track "Control" develops at a measured pace, with an intro featuring a driving drum beat and an eerie, ominous bassline. Vocalist Lauren Gerig's fury is palpable here as she spits her lyrics, which abruptly cut out, making room for a chaotic mess of feedback and other noise. The same goes for Musique Exotíque writ large: by giving themselves room for experimentation with sound and song structure, the band show no signs of slowing down or stagnating.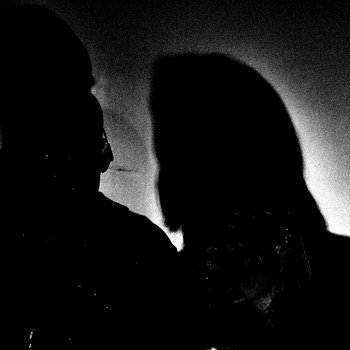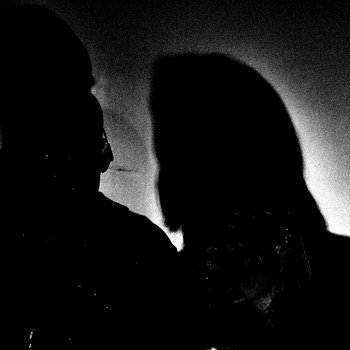 We live in an era where terms like DIY, indie, and even punk have matured into obsolete words, their original, practical definitions long since unrecognizable. That's what makes a band like The Funs—who live and breathe their art in a holistic, anti-capitalist way—so utterly refreshing. The Funs not only founded their own label, Manic Static Records (which they say has never made money and never will), they also run it out of their house, Rose Raft, which also functions as an artist and musician residency. The latest full-length from these prolific downstate Illinois rockers is as minimal, dreamy, and haunting as their previous work. Bandmates Jessee Rose Crane and Philip Jerome Lesicko, who are also a couple, trade guitar, drum, and vocal duties, inviting the listener in on the all-encompassing, lo-fi universe they have created for themselves.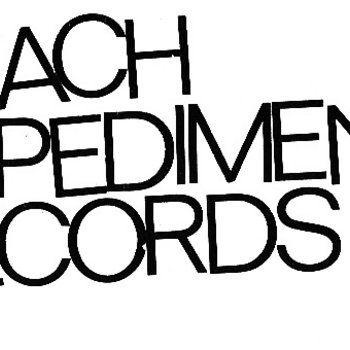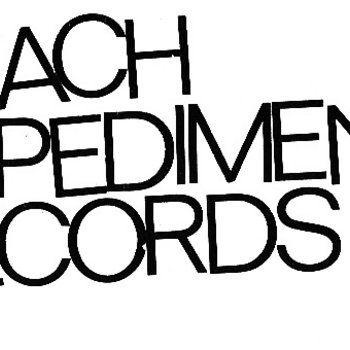 Merch for this release:
Vinyl LP
L'Amour, a bluesy, proto-punk band formed in Richmond, Virginia in 1978, quickly made waves on the burgeoning punk scene before calling it quits a couple of years later; the four-piece put out just one 7" during their brief time together. Fortunately for us, those original songs have now been reissued alongside previously unreleased tracks and live recordings, by Richmond's own Beach Impediment Records. L'Amour play upbeat, guitar-heavy tunes not too unlike their near-contemporaries the New York Dolls, with nerdy, shy-boy lyrics. Some of the best tracks here are the live ones, which have a freer, more rough-around-the-edges vibe, like the loose, riff-laden "Tommy the Rock." A rocking cover of Tommy James and the Shondells' classic "I Think We're Alone Now" stands out too, thanks to its rawness and unbridled energy.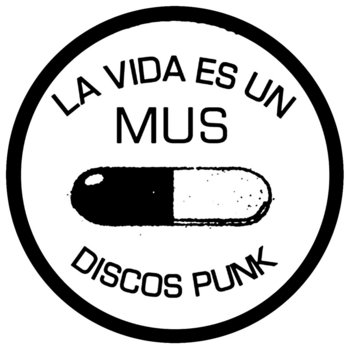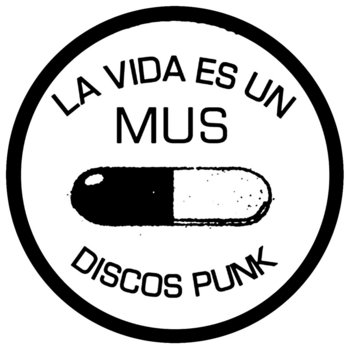 Merch for this release:
Vinyl LP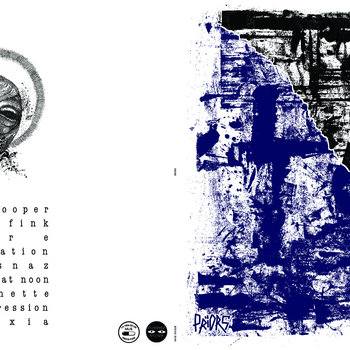 The debut release from this Melbourne outfit keeps things raw and noisy, unleashing nine crust-punk rippers at a quick, discplined pace. Heavy basslines drive forward each song, mixed alongside scratchy, mostly incomprehensible vocals. Though Priors clearly excel at breakneck speed, they are more interesting when they slow a bit, as on the psychedelic "Liquidation." Featuring members of Sistema en Decadencia, Execution, and Nerve, add Priors to the list of Aussie bands making some of the most arresting punk of today.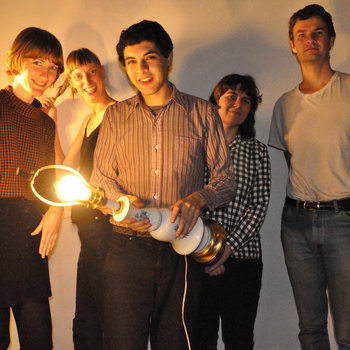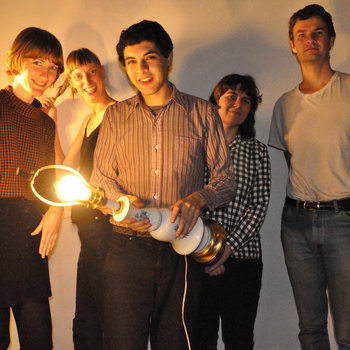 Merch for this release:
Vinyl LP, Compact Disc (CD)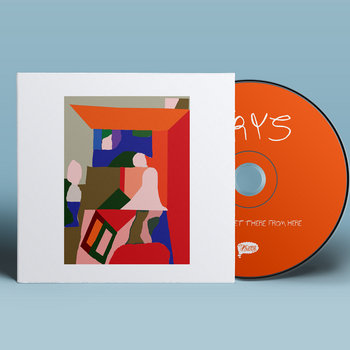 You Can Get There From Here is the second LP from this Oakland-based five-piece, which features members of The World, Life Stinks, and Violent Change. In a departure from the angular post-punk of their debut, Rays have smoothed down the rough edges of their sound somewhat, instead trading in sun-soaked power-pop with warm synths, jangling guitars, and surfy vibes: California music in its purest form. Guitarist Stanley Martinez and bassist Eve Hannan trade vocals, though both sing in lush, low ranges; accordingly, songs like "Subway" and "To the Fire" bring to mind the twee trappings of bands like The Crabs or the proto-punk of the Modern Lovers. It's hard to stay in a bad mood once you've put this one on.