BEST PUNK
Terminal Consumption: The Best Punk on Bandcamp, November 2016 (II)
By Sam Lefebvre · November 29, 2016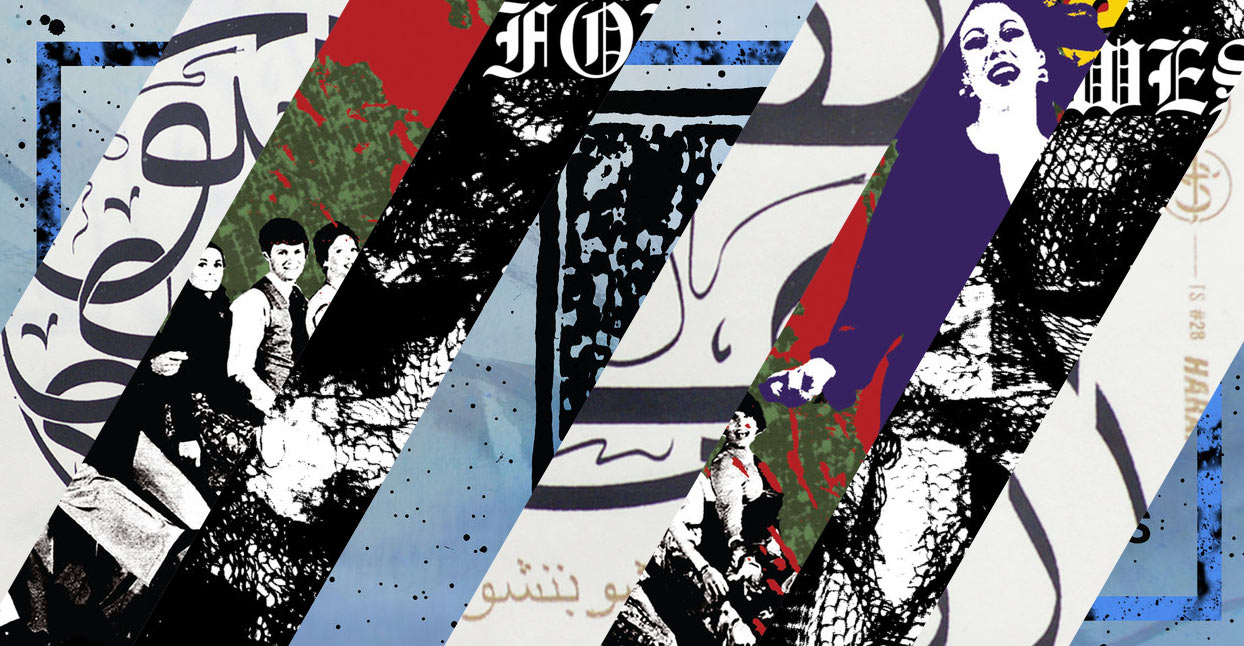 In this second November installment of Terminal Consumption, our usually-monthly reviews column focused on the margins of punk and hardcore, Sam Lefebvre examines the stirring presence of London post-punk foursome Es, the harrowing mental-health memoir of Mommy, and the feral drubbing of Lowest Form, plus Baus and Mosquito.
Es. Object Relations 12" EP [La Vida Es Un Mus]
.
00:10 / 00:58
The way Es' Maria Tedelman sings "Everything is fine," a common phrase that's often a lie—scans not so much as reassurance as it does lament. She extends the last word as if vocalizing an eye-roll. Her delivery cuts like a scythe, her voice mixed daringly high above the rest of the music, putting nerves and apprehension at the forefront of Es' songwriting.
Object Relations, the London and Glasgow-based foursome's debut, sounds as dour and downcast as any synth-laden post-punk record released this year, but it involves none of the unfeeling aloofness that similar bands often fetishize at the expense of spirit. Anchored by the rhythm section—droning bass and spare beats with periodic eruptions of cymbal—the band omits guitar in favor of gossamer keyboard notes, eerily rendered by effects processing as a sort of quivering warble.
(A budding trend? Rakta's III, covered earlier this year, also substitutes keys for guitar; Mommy's Songs About Children, covered below, is guitar-less too, but that's just because the guitarist quit, apparently.)
Members of Es also play in London groups Primetime—a quartet whose two rickety-yet-regal EPs since 2014 simply slay this writer—and the hardcore act Scrap Brain, whose declarative new demo evokes an embryonic Good Throb. Object Relations, however, sounds plenty distinct from those groups, not least because of Tedelman's attention to the nuances of vocal delivery. On "Dienstag," like "Everything is Fine," she inflects more simple words with potent meanings, suggesting impostor syndrome and secret police alike: "It's over/ They're on to me/It's over /It's over /I'm done."
The Lowest Form, Personal Space LP [Iron Lung]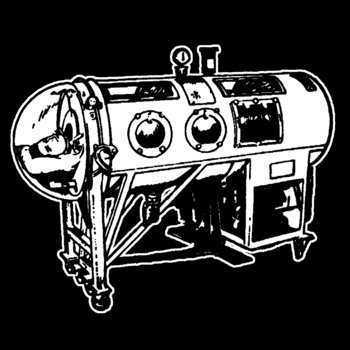 .
00:10 / 00:58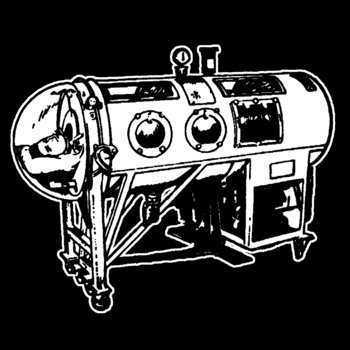 Plenty of hardcore bands ladle fetid muck atop undercooked riffs and in turn receive undeserved accolades for supposed noisy ingenuity (sometimes, admittedly, here in this very column). But the feral drubbing of The Lowest Form on Personal Space actually involves an impressive variety of squalid guitar tone and added din. This listener was reminded of the sound of glass trampled underfoot and, at the end of the title track, maybe a trash compactor. The guitar on "Gak Attack," an infernal pogo ditty, brings to mind the losing side's battlefield distress-call from a faulty radio transmitter.
Personal Space, like the London band's debut from 2014, has a stark, monochromatic abstraction for cover art—a good visualization of the at-times incoherent glory within. It begins with a "dub" mix of "Interplanetary Bad Boy," an industrial amble in the style of, say, Z'EV, before it gets to the song proper with vocalist Chris Bress' believable, tone-setting sputtering of the line, "Smash my fucking head against the wall."
Mommy, Songs About Children LP [Toxic State]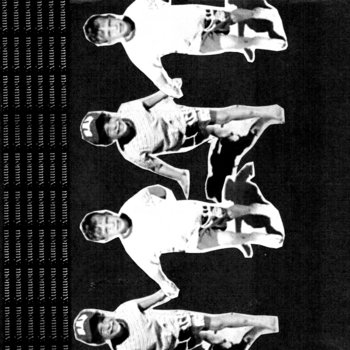 .
00:10 / 00:58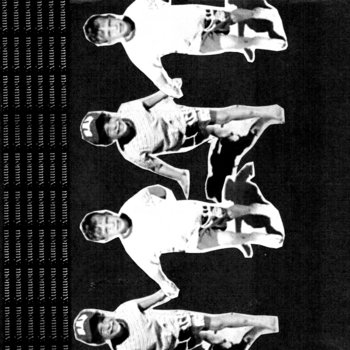 Songs About Children, the first full-length from New York City trio Mommy, opens with a news report about deaths of young people in mental health facilities. The poster that accompanies the LP is adapted from the documentation of vocalist Mike Caiazzo's intake at one such institution. The song that follows is called "The Day I Turned 13," presumably a reference to what Caiazzo has described as a years-long cycle between psychiatric clinics as a teen. Further songs convey his spiteful or unfeeling disposition at the time. Others recall specific memories from his various "placements:" the kid with fetal-alcohol syndrome who'd give Caiazzo socks when his were stolen, or the 11 year-old who, like many of the kids on this record, died young. "I remember his face, his clothes, and his voice," Caiazzo said in one interview. "I might be the only one who does."
So what does this lightless abyss sound like? There's clattering drums and gnashing bass, intermittent samples and spewing feedback of ambiguous origin. Caiazzo's vocals, meanwhile, sound sour and garbled, like threats left with a newspaper's answering service before the advent of comments sections. That's enough. Earlier recordings, which included guitar, are more familiar and staid than Songs About Children. Howls atop a percussive torrent suits an album that's dredged from bleak memories, one where the stated purpose is commemorating apparent victims of a crushing system disguised as rehabilitation. Not that it contains many terms like that. One reviewer fawningly stretches to compare Caiazzo to French theorist of carceral control Michel Foucault, but that does his blunt reflections a disservice. His lyrics are uneasy, fraught recollections—and all the more emotive for their lack of sense-making thesis or resolution.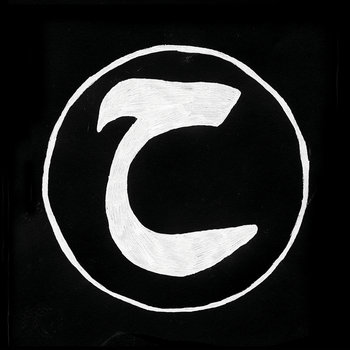 .
00:10 / 00:58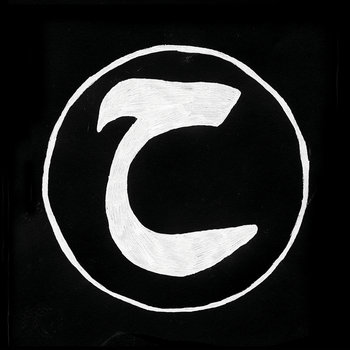 (Also new on Toxic State is Haram's What Do You See? EP, which is generating interesting conversations about Middle-Eastern representation in the punk scene.)
Baus, Will Be Right Back CS [Not Normal]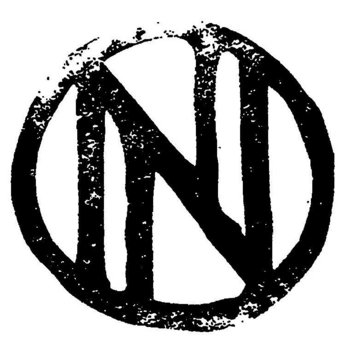 .
00:10 / 00:58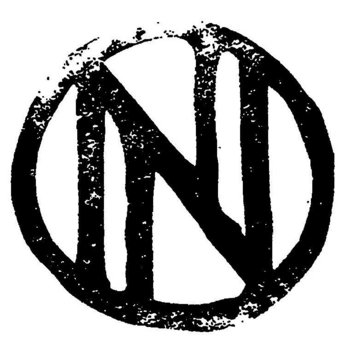 Baus songs are knotty and spry, fickle and jerky. They pulse with the fun of discovery, as if they were recorded while the group was stumbling on new ideas in the rehearsal space. On Will Be Right Back, the Oakland trio, known for their spirited live performances, are at their most confident. Where 2014's self-released Idol Minds coupled the group's circuitous grooves with ample snarl and fuzz, this six-song cassette prizes clarity and breathing room—even outright hooks. To wit: "LTD" features positively carol-like respites from the song's lurching verses. Meanwhile, the dejected "What's On Your Mind" teeters between spoken passages and a dulcet chorus. "Persona" recalls the spastic energy of earlier releases, but the lyrics reveal a newfound sense of introspection that elevates Will Be Right Back as a whole.
Mosquito, Demo CS [Self]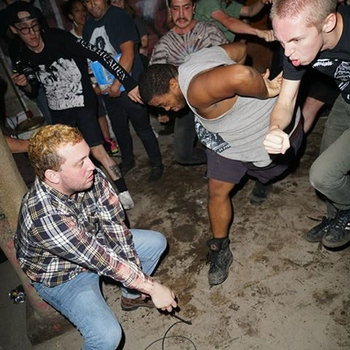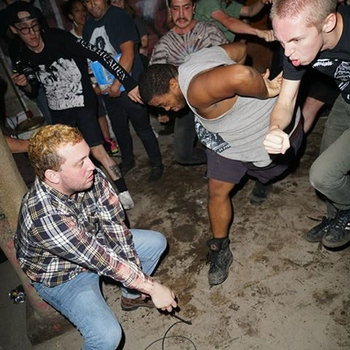 On The Cramps' 1978 single "Human Fly," vocalist Lux Interior famously mimics the titular insect's pesky bzzz. Typical of the Cramps, it makes a familiar rock trope—the front-person degenerated into a subhuman menace—feel unsettling and animalistic. There's a similar sort of insect-personification at work on the intro to Mosquito's demo, where the Chicago/Indiana foursome's vocalist harrowingly hisses as guitars circle and swarm. The rest of release sounds impressively frenzied—fraught with guitar parts that feel like shrapnel and warped aluminum—but the intro is a memorable glimpse of band-as-bug, out for blood.
—Sam Lefebvre