BEST OF 2022
The Best Jazz Albums of 2022
By Dave Sumner · December 16, 2022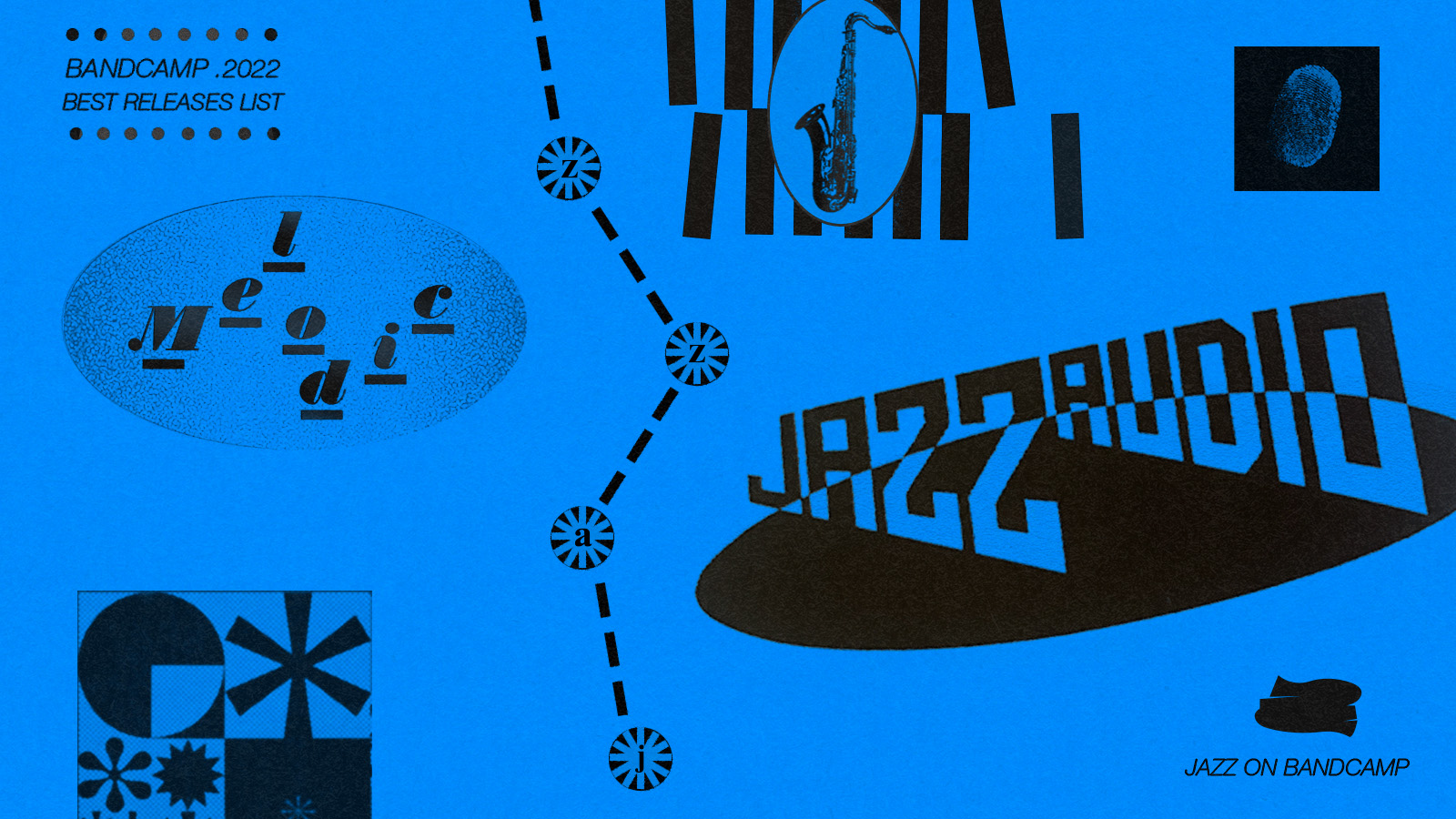 The concept of evolution comes up a lot in this year's Best Jazz on Bandcamp round-up. In the context of jazz, the meaning is typically framed as one of transformative changes from the genre's nascent rag, bop, and swing. But more to the point of this column, the evolution is viewed through the lens of individual musicians, and how their own creative trajectory manifests a notable plateau, where a recording represents a watershed moment in an artist's life—the totality of their searching, experimentation, and striving. But in any context you choose to apply it, this evolution represents the strength of the modern scene. These are a handful of the best the year had to offer.
Merch for this release:
2 x Vinyl LP, Compact Disc (CD)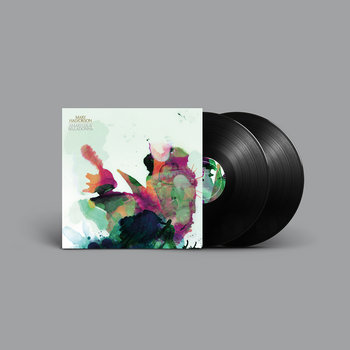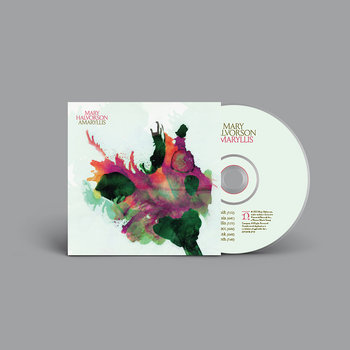 These best-of lists are as much about recognizing a point on the trajectory of preeminent musicians as it is masterful recordings released during a particular year. In the instance of Mary Halvorson in 2022, both considerations apply. There is nothing normal or conventional about the creative visions of Mary Halvorson, but on Amaryllis, the guitarist endows it with a clarity unlike anything prior. Melodic subtexts, rhythmic sleights of hand, and harmonies blurred at the edges are given life as escape velocity torrents, surrealistic ballads, and winding narratives. Joined by vibraphonist Patricia Brennan, bassist Nick Dunston, drummer Tomas Fujiwara, trombonist Jacob Garchik, and trumpeter Adam O'Farrill , and the Mivos [string] Quartet, Amaryllis is arguably the album of the year; that Halvorson also released in 2022 the excellent Belladonna (with the Mivos Quartet) and Multicolored Midnight (with the Thumbscrew trio) makes the achievement all the more remarkable.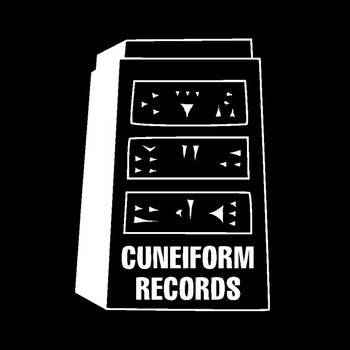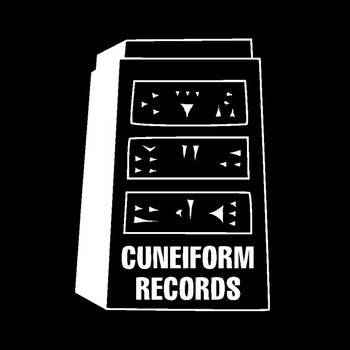 Merch for this release:
Compact Disc (CD)
There's no end to the melodic intensity of Ensemble Volcanic Ash. Even at its lushest and most approachable, Janel Leppin delivers the music with a resolute force of will. A mix of chamber jazz, art rock, contemporary classical, and electronic music, this music manifests not so much as the byproduct of its influences but more as an evolutionary process, where the direct line between cause and effect isn't nearly so clear. Joined by bassist Luke Stewart, harpist Kim Sator, guitarist Anthony Pirog, drummer Larry Ferguson, alto saxophonist Sarah Huges, and tenor saxophonist Brian Settles, the cellist delivers one of the most dramatic recordings of 2022.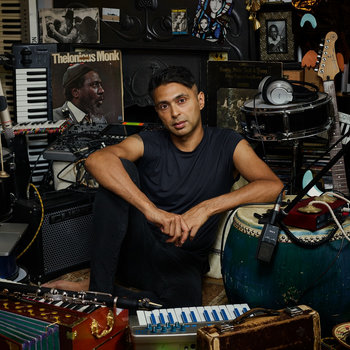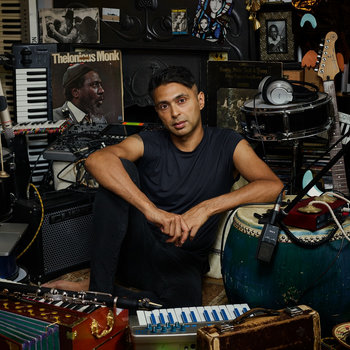 Merch for this release:
Compact Disc (CD)
The music of Arun Ghosh is some of the most exciting music on the modern jazz scene. The Calcutta-born, London-based clarinetist's Indo-jazz is melodically charged and enchantingly tuneful. Along with tabla player Aref Durvesh, alto saxophonist Chris Williams, tenor saxophonist (plus bass clarinet) Idris Rahman, and drummers Dave Walsh and Myke Wilson, Ghosh offered up in 2022 an album that trades in a gallop for an easy groove, and lets the melody gently settle into the surface of the song. The end result displays new facets of Ghosh's Indo-jazz, and a promising sign of what can be expected in the future.
Merch for this release:
Book/Magazine, T-Shirt/Shirt
On 2022's Atlas of Sound, Elsa Nilsson brought her music to nature with the goal of communion and, in turn, carried some of that connection back into the recording studio. The flutist's 10-movement suite, including improvisations recorded at Redwood National Forest and the Grove of Old Trees, captures the heart of the prevailing tranquility as it courses into the flow of the trio session. Joined by pianist Jon Cowherd and upright bassist Chris Morrissey, Nilsson has created one of the most sublime recordings of 2022.
Merch for this release:
Vinyl LP, Compact Disc (CD), Book/Magazine, Poster/Print
One of the more exciting experiences of following a musician's output from its early stages is that moment when it all comes together. In many ways, that's where Makaya McCraven arrived with his 2022 release. The experimentalism that began with 2015's debut In the Moment coalesces on In These Times. The drummer's masterful use of influences, like a chef with an unlimited kitchen, brings about a full vision of what previous recordings strived for, and signals the launching point for both McCraven's next creative arc—and, perhaps, a new direction for others on the modern jazz scene to follow. The large cast that joins the drummer here includes Brandee Younger, Junius Paul, Joel Ross, Greg Ward, and Rob Clearfield.
Potsa Lotsa XL & Youjin Sung
Gaya
Merch for this release:
Compact Disc (CD), Vinyl LP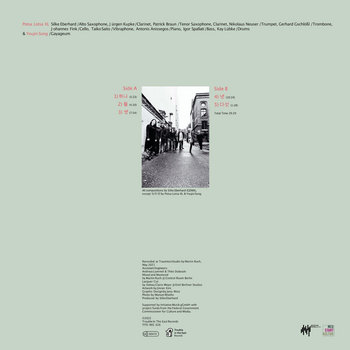 Silke Eberhard's collaboration with Youjin Sung, and its collisions and cohesions of modern jazz and Korean musics, rates as singular on a best-of list that is pretty much defined by its creative individualism. But aside from this recording's unique traits, thrilling lyricism, and dramatic reveries, Gaya also speaks to the fascinating evolution of Eberhard's ensemble Potsa Lotsa. What began in the group's earliest formations channeling the inspiration sources of jazz trail-blazers Eric Dolphy and Henry Threadgill has ultimately become an adoption of the experimentalism that fueled their guiding touch. It's as much evidence of what elevates Gaya to something quite exceptional as it is symbolic of an approach symbolizing one of the modern jazz scene's greatest strengths.
Lara Rosseel
Hert
Merch for this release:
Vinyl LP, Compact Disc (CD)
Hert beats with a storyteller's heart, building a narrative through resonant imagery and leading the way with warm, embraceable melodies. Bassist Lara Rosseel (who also adds violin, percussion, and vocals), along with trumpeter Sam Vloemans, guitarist Vitja Pauwels, percussionist Sep François, and drummer Angelo Moustapha, paint in bold colors and broad strokes—the kind of music you can just drop off into, immersing yourself in the music and drifting away. There are schools of the modern jazz scene dedicated to this approach; Rosseel's Hert did it better than any other in 2022.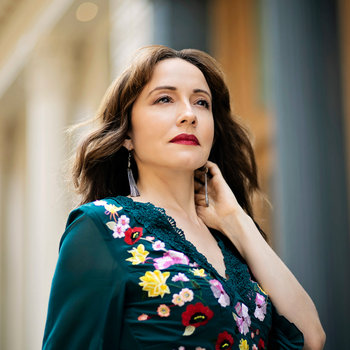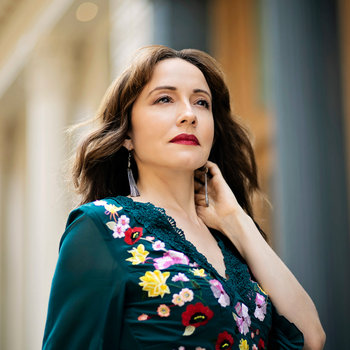 Merch for this release:
2 x Vinyl LP, Compact Disc (CD)
Marta Sanchez's music is always a journey. I said this about her 2022 release SAAM back in February, and I've probably written the same in so many words for each of the pianist's prior recordings. Because it's true. An intro'd melody is like Sanchez throwing open a door to a path that leads into undiscovered lands, and inevitably the pianist goes about mapping out every inch of that new territory, bringing the listener along for a very thrilling ride. With alto saxophonist Alex LoRe, tenor saxophonist Román Filiú, bassist Rashaan Carter, and drummer Allan Mednard (plus guest spots by Camila Meza, Ambrose Akinmusire, and Charlotte Greve), Sanchez offers up more evidence of why she's one of the preeminent pianists on the modern jazz scene.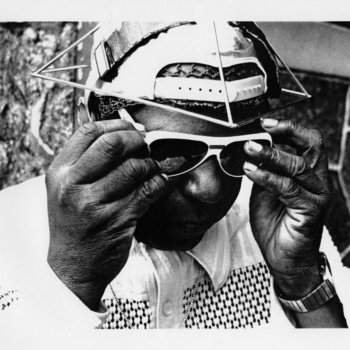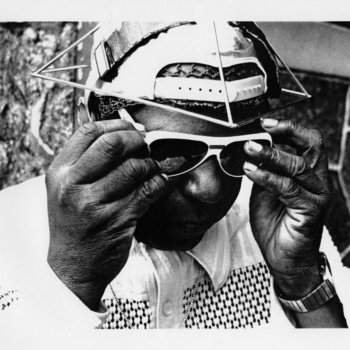 Merch for this release:
2 x Vinyl LP, Compact Disc (CD)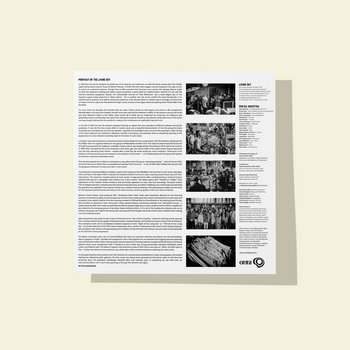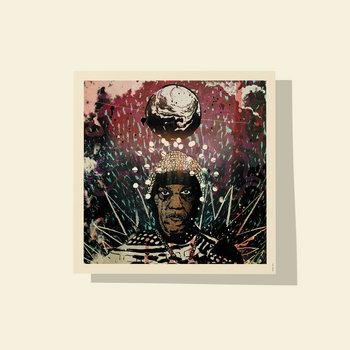 Just as its older music thrives decades after originally recorded, the Sun Ra Arkestra continues to exert its influence on the modern scene. Under the stewardship of Marshall Allen, the ensemble is as relevant to the music of today as it was when Sun Ra was the guiding force breaking ground in new directions in jazz. Their 2022 release Living Sky is a gift of serenity, creating a mesmerizing effect even when the music bubbles up with liveliness and volatility. Living Sky is unequivocally one of the year's best recordings, but not to get lost in the praise of this specific music is the celebration of Sun Ra Arkestra as one of jazz's enduring legacies.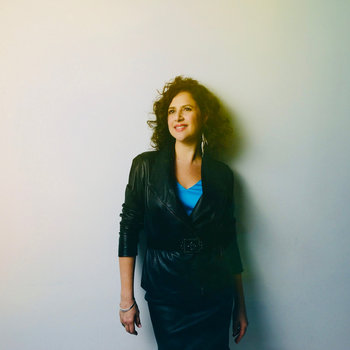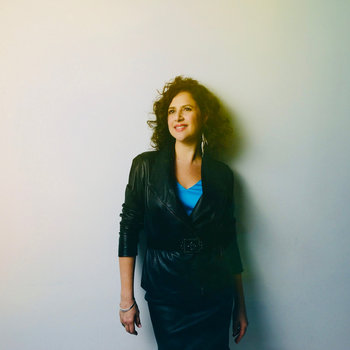 Merch for this release:
Compact Disc (CD)
The season of spring brings with it a surge of positive emotions, a visceral reaction to a warm breeze, the bloom of trees and flowers, and a bright, bold, yellow sun gently touching everything in its reach. Even though spring's gifts are predictable, the intense reaction to them is always surprising, as if the memory of spring never truly captures the glory of the season. That preamble could easily be applied to the music of Anat Cohen. The clarinetist's expressionism tends to hit upon influences from Brazil to Israel, New York City to New Orleans, some old-school bop and its new-school post-bop counterpart, and her 2022 release Quartetinho doesn't stray to new ground. But its liveliness, its joyfulness, the music's power to rejuvenate and delight, as if it were the first day of spring given life as music—it's a gift that, though familiar, feels completely new each time it's received. Cohen's music transcends as something more than just a listening experience; it speaks to why Cohen is a special musician and, tangentially, what makes art essential to all of humanity. Joining Cohen on this wonderful recording are bassist Tal Mashiach (who adds guitar), pianist Vitor Gonçalves (who adds accordion), and vibraphonist James Shipp (who adds glockenspiel, analog synthesizers, and percussion).
When I first wrote about Constelaciones back in August, I said it was a straightforward recording that delivers countless moments of exhilaration and beauty. I really have no choice but to lead with that statement again, because it sums up this album's defining characteristics. The bursts of drama and tension; the sudden drops and rises of melodic serenity; the interludes of calmed aggression and borderline restraint—it all leads to a listening experience not unlike a ship being tossed across a tumult of waves upon a stormy sea: Sometimes violent, sometimes tranquil, always endlessly captivating. Helping make this happen are the Argentinian quintet of guitarist Gastón de la Cruz, contrabassist Martín de Lassaletta, drummer Nahuel Flores-Catino, pianist Javier Caire Paulino, and saxophonist Federico Viceconte (plus guests José Marín and Valentín Garvie).
Merch for this release:
Compact Disc (CD)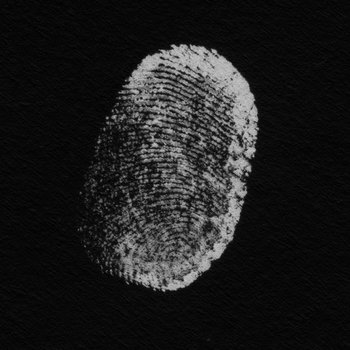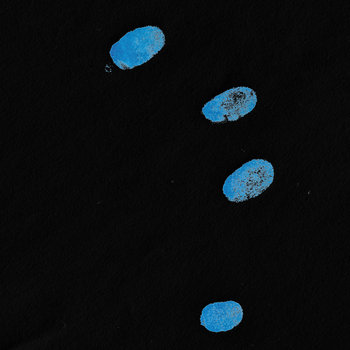 On her 2022 release, Patricia Brennan clears a simple path to connect with complexity. The pieces on More Touch give the impression of the vibraphonist—joined by drummer Marcus Gilmore, percussionist Mauricio Herrera, and bassist Kim Cass—building puzzles and then solving them in real-time, sometimes to the point where the former bleeds into latter. It's during those moments that the listener can choose to engage with the music as an intellectual exercise or a visceral one, to immerse oneself in the details of the construction or simply allow the moment to wash over them. Brennan's 2021 release (deservedly) received plenty of year-end Best Of attention; More Touch is evidence that the vibraphonist's creative trajectory is a trend.
Merch for this release:
Vinyl LP, Compact Disc (CD)
The case could be made that no album in 2022 offered up a more vibrant, kaleidoscopic array of sonic imagery than Gilad Hekselman's Far Star. The guitarist switches up sounds between pieces as if examining how sunlight bends through each facet of a gemstone. Never once is there a moment where the experiment is met with less than brilliance. At its core, it's Hekselman and drummer Eric Harland, joined by keyboardist Shai Maestro, bassist Oren Hardy, violinist Nathan Schram, drummer Ziv Ravitz, keyboardist Nomok, and percussionists Alon Benjamini and Amir Bresler. This album is breathtaking.
Melody and groove fuel one another on this deliriously fun session from the Gdynia, Poland-based quintet Jutra. The brisk pace keeps the foot tapping compulsively. The splashes of harmony are the sonic equivalent of roll tides crashing upon the shore and then whispering back out to sea. Melodic phrasing gets its hooks in and won't let go. Drummer Jacek Rezener, guitarist Artur Bieszke, synthesizer player Maciej Szkudlarek, B-3 organist Marek Kostecki, and saxophonist Michał Jan Ciesielski offer up one of 2022's more compelling enchantments.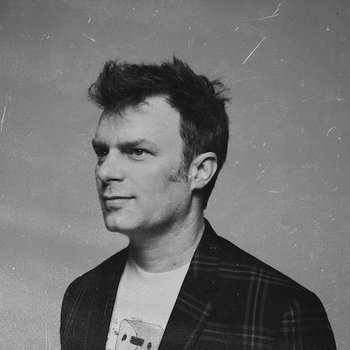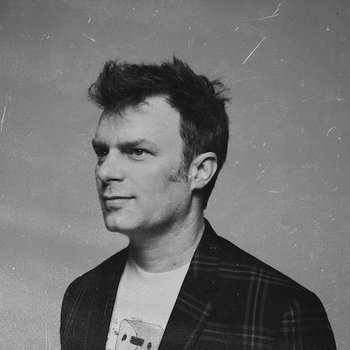 Considering that Todd Sickafoose's crucial 2008 release Tiny Resistors presented a groundbreaking direction to a novel modern jazz future, it shouldn't come as any surprise that his 2022 offering would further muddy the concept of a jazz identity even further. Cinematic, expressive, and unpredictable, Sickafoose's soundtrack to the podcast Threshold is all genres at once—and also none at all, as much defining the moment as descending into it undisturbed. Joined by violinist Jenny Scheinman, drummer-percussionist Mathias Künzli, and guitarists Jonathan Goldberger, John Schott, and Kyle Sanna, Sickafoose continues to forge new paths on the modern jazz scene.