BEST OF 2022
The Best Hip-Hop of 2022
By Phillip Mlynar · December 12, 2022
As the rap year 2022 comes to a close, it's time to spotlight the most essential hip-hop releases on Bandcamp. Listed in diplomatic alphabetical order, here are the ten best hip-hop albums of the year.
Merch for this release:
Compact Disc (CD), Vinyl LP
Billy woods's vital follow-up to 2019's essential Terror Management is produced entirely by Preservation, who delivers a collection of blues-laced minimalist backdrops that prove to be the snuggest sonic match yet for the Brooklyn MC's patented blend of autobiographical flashbacks, studious historical references, and sardonic asides. Early on, "No Hard Feelings" drums up a palpable sense of anxiety through the buzzing synth line Preservation spears through the track; "Wharves" pairs lithe tapping percussion with dabs of melody provided by a kalimba-esque riff; and "Haarlem" takes shape as a two-part suite that dramatically transforms from fuzz-coated '70s car chase funk to a melange of tumbling, angular avant-garde piano.
True to woods's commitment to the conception of albums as narrative bodies of work, there's a deeply satisfying momentum and progression to Aethiopes's sequencing and lyrical sentiments. The project opens with the lonesome paranoia and political intrigue of "Asylum," moves through an energized middle section that introduces a rich array of guests headed up by Quelle Chris, Denmark Vessey and El-P, and ends with the back-to-back punch of "Remorseless" and "Smith + Cross," a pair of songs that convey bittersweet emotions. "Burnt offering in the desert/ Shining city up on the hill, I burned it like Nebuchadnezzar/ This world, hard to even take its measure," raps woods on penultimate moment "Remorseless," his tenor amplified by an otherworldly melody line that flickers with a prescient and mournful presence and prompts a fittingly self-determined kicker: "I'm not concerned with generational wealth, that's its own curse/ Anything you want on this cursed Earth/ Probably better off getting it yourself, see what it's worth."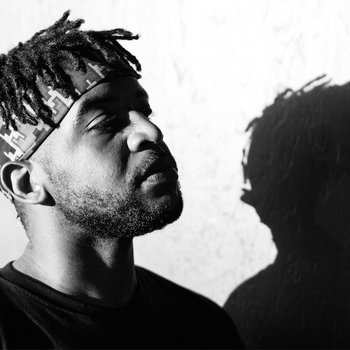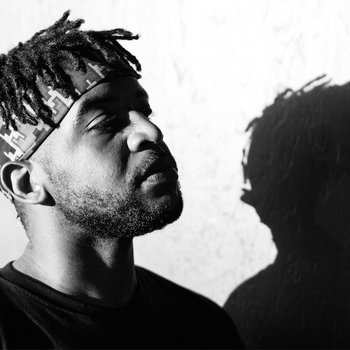 Merch for this release:
Compact Disc (CD), Cassette, Vinyl LP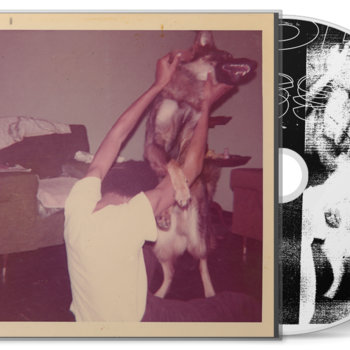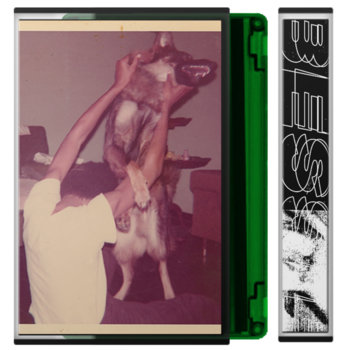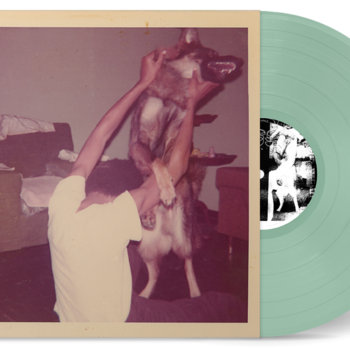 ELUCID's third solo album is a sepia-tinted journey through the New York City MC's personal and familial memory banks. Broadly written around recollections of spending a couple of formative years living with his grandmother Bessie in the Crown Heights neighborhood of Brooklyn—a time ELUCID recalls in the liner notes as typified by her overhearing the aspiring MC "scream rap into a closet at all hours of the day and night"—ELUCID takes an impressionistic approach to transforming reminisces into verses. Fragments of flashbacks become incantations glowing with humanistic sentiment. "I'm a dancer in the dark/ Running tangents off the mark/ If you're seeking understanding you should jam this where you are/ I abandoned being starved, drew plans that weren't for tomorrow," implores ELUCID on the opening song "Spelling," embracing a Child Actor production that radiates an undulating slow motion charm.
Imbuing I Told Bessie with an amiable and cohesive feel, the album's roster of producers and guest MCs seamlessly nod to ELUCID's revered back catalog. Armand Hammer partner billy woods appears on a quartet of cuts (including the deliciously warped, guitar-steeped "Mangosteen"), while ELUCID's Small Bills cohort Lasso summons a blanket of paranormal funk for "Ghoulie," and The Alchemist provides the nervy hi-hat-spiked mid-album moment "Nostrand." Reinforcing the blend of remembrance and spirituality that's entwined throughout the album, the Messiah Muzik-crafted closer "Guy R. Brewer" features ELUCID succumbing to the memory of a church mint in order to conjure a graceful parting vision. "Some hands together, some in the sky/ Doublemint and leather/ I was choking on a church mint," recalls the MC, before gazing towards a transcendent sanctuary he calls "starlight, starlight."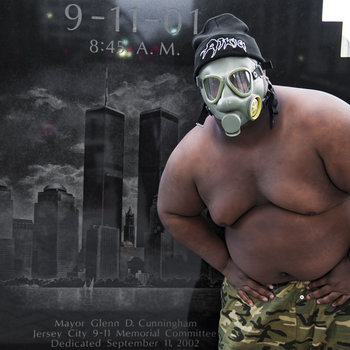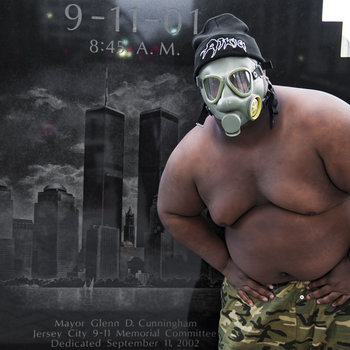 Merch for this release:
Cassette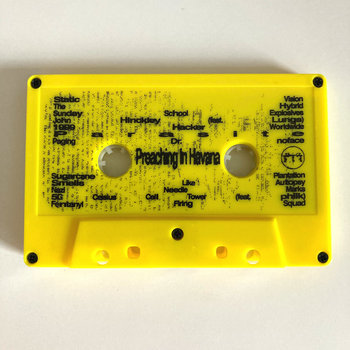 Listening to Preaching In Havana is a ghostly phantasmagorical hip-hop experience. Clocking in at 22 immersive minutes, otherworldly-voiced New Jersey MC Fatboi Sharif relays a series of spectral visions peppered with cult pop culture references over New York producer noface's exquisite exploration into static-burnished sonic minimalism. "Five a.m. Travelodge/ Jacob's Ladder staggered on/ Return church, master dawn/ Passageway, whisper static tongues/ Pill hollering/ Jagged pill swallowing/ Fire in the hole, kept conscious of congressmen," sketches Sharif over the thudding, feral drums and blasts of ruptured arcade game lasers that ricochet through "5G Celsius Cell Tower." The potency of Sharif's fragmented references and noface's embrace of irregular loops brings to mind the idea of watching a rickety, analog black-and-white television flicker through broadcast stations of its own ghostly accord.
The album wears its lo-fi sonic credentials proudly—but the stripped-down structure doesn't mean that there isn't an awful lot going on between Sharif's words and noface's soundscapes. On "Sunday School Explosives," the MC tailors his flow to keep stride with the jazz-propelled swing of the drums and cymbals, while the back-to-back "Sugarcane Plantation" and "Smells Like Autopsy" resurrect the sort of atonal cacophonous syncopation that vibrated through the Jungle Brothers' 1993 J Beez Wit' The Remedy experiment.
Concluding the album with the sinister "Fentanyl Firing Squad," Sharif rattles through yet more hellish apparitions and tortured abstractions. "Right wing laughter/ Supplying pressure/ Lightning crashes/ Head-nod funk/ Area broken sweatshop/ Liquor-spilled graveside/ Prayer as the dead watch," raps the MC, only to vanish and allow a twisted vocal sample to close the affecting experience with a plea that envelopes the album: "Where shall I pray? Where?"
Merch for this release:
Vinyl LP, Cassette, T-Shirt/Shirt, Compact Disc (CD)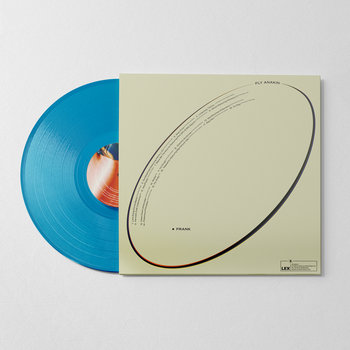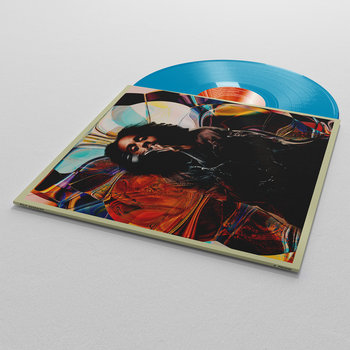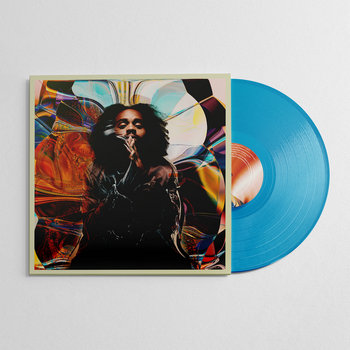 Frank is Fly Anakin's most autobiographical album to date. That's not to say it's full of tortured soul-searching and open confessions of inner doubts and hidden demons. Instead, the Virginia-based Mutant Academy figurehead has conveyed an earnest sense of his personality and emotional tendencies across the album that include a series of skits unearthed from voice memos on the rapper's phone. The album, whose title refers to Anakin's birth name, is akin to an honest self-portrait. As Anakin told Bandcamp Daily on the cusp of Frank's release: "The album is me standing up to my shit and owning up to who I am instead of hiding behind a rap name."
Key to the persuasive appeal of Frank is the way an ensemble cast of beatmakers have forged the album into one of the most alluring soul-sampling production showcases of recent times. Ohbliv trades hefty drums for fuzz-coated ambiance and strands of acoustic guitar on "WaxPoetic," Evidence conjures simmering melodic menace for early moment "Sean Price," and Madlib provides a dose of rambunctious, crusty funk for "No Dough." Right at the top of the release, Foisey's loop work on "Love Song (Come Back)" sets an incredibly high bar for the production, as tear-jerking strings fade in and out of the mix alongside deeply seductive bass and a pained and submerged vocal grab. "I bared my soul for peace and now I got a void as big as Earth/ I find it hard to write a love song to you/ So let me sing a song of affirmations," flows Anakin on the track, displaying trademark smooth phrasing while deftly conveying the album's warm tone and soul-centric charm.
Infinity Knives & Brian Ennals
King Cobra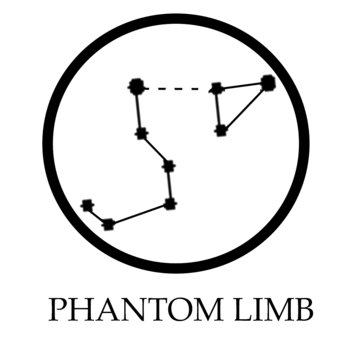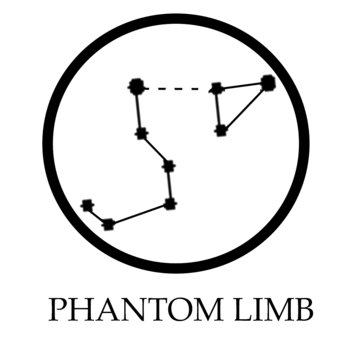 Merch for this release:
Vinyl LP
"We the post-apocalyptic Run-DMC!" hollers livewire Baltimore MC Brian Ennals on "Coke Jaw," a hyperactive synth-funk workout concocted by progressive production partner Infinity Knives that jolts the duo's King Cobra collaboration into action. Spitting with unabashed flamboyance, Ennals proceeds to launch into a blitzkrieg stream of vitriol, swinging from lambasting the Clinton and Kennedy political dynasties to fusing rap-centric commentary with unadulterated braggadocio: "Nail rappers to crucifixes then ask them if they religious/ Since everybody is snakes, I'ma show 'em boa constriction."
The gleefully relentless Enalls continues to stoke a searing melting pot of politics, barbs, and brags across King Cobra. The MC is fired on by a selection of voluminous backdrops crafted by Infinity Knives that meld P-funk's melodious pomp and panache with the nervy feel and 808 snap of vintage gangsta rap. Smartly, a series of stripped-down instrumental interludes act as pockets of breathing space from Ennals's whirlwind lyrical tirades while simultaneously enhancing the impact of the MC's words when his voice returns to the fold.
Allusions to societal revolution pepper Ennals's verses—and at one point he casts himself as being on a Presidential assassination mission—but they're also tempered by a grounded sense of cynicism and a wariness towards perceived lessons from the past. "You see an eagle and flag—I see a hood in a noose," reflects Ennals over the marauding bass tones of "Headclean," before issuing a socio-economic charge: "This was all planned, it's not luck/ Our parents made more than their parents/ We make less than our parents, it's all fucked." As Ennals proceeds to highlight the futility of expecting "the oppressor to act like anything but an oppressor," the MC illuminates the grand King Cobra lesson: Always question the motivation.
Merch for this release:
T-Shirt/Shirt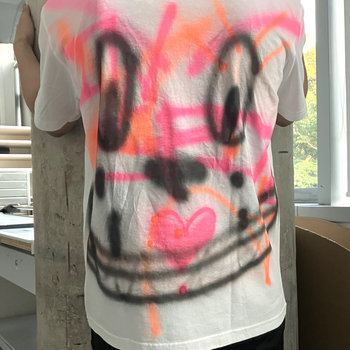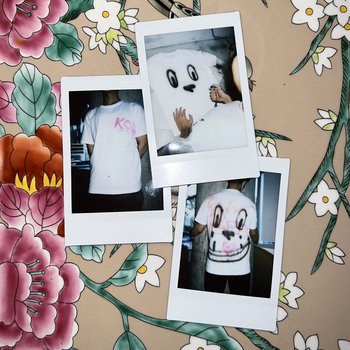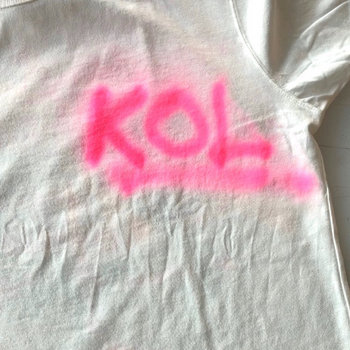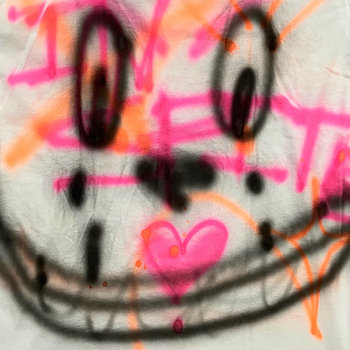 "This life is precious as it's brief," declares Singapore-based MC and producer Mary Sue halfway through KISSES OF LIFE, a mature and benevolent album that's spurred by a series of sludgy and fractured glitch-freckled loops. Being confronted with mortality, grappling with grief, and subsequently seeking refuge in the healing quality of music becomes Sue's coping mechanism across the release, which was penned in the wake of MF DOOM's passing back in 2020 and also includes frequent allusions to Sue's own departed grandfather. "There's a crevice in my sleep/ But these verses bear relief, man," confesses Sue on the same song, "Spirits/Name."
There's undoubtedly a lot of sadness embedded throughout KISSES OF LIFE. "Who the hell is a perfect man?" wonders Sue on "Popo and Gonggong/Plane," a song that begins as a static-flecked rain storm before morphing into an elegant horn-fueled lament. "Ain't me, that's for sure/ Faded in the present tense the man I adore/ Know he made mistakes but he's good in the core," continues Sue, flashbacking to being four years old to revisit memories of his grandfather only to find himself realizing that "thinking of the past made my heart sore." But through earnest contemplation and a willingness to let the nourishing nature of the album's myriad loops soothe his doubts, Sue gradually finds the burden of grief lifting from his shoulders. "The music avant-garde but the bars hitting/ I've been judging in the mirror for a long minute/ Recognize my errors, yeah, reflections could be long-winded/ Innocence that's lost with it," raps Sue over the slurry bass and filtered vocal refrain of "Wannabe," before ultimately realizing that "healing was a cost, but you know that I just grew from it."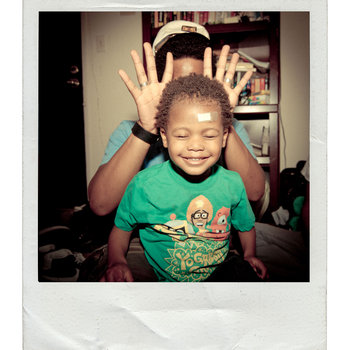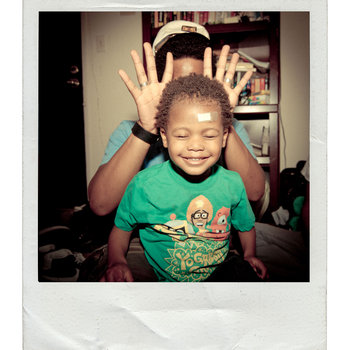 Merch for this release:
Vinyl LP, Cassette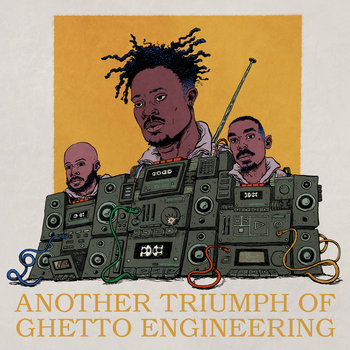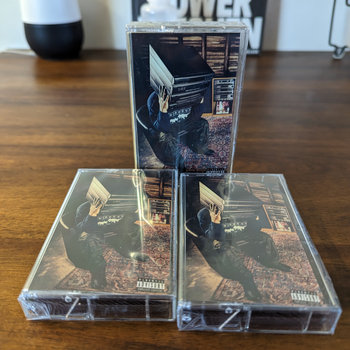 Nostalgia reigns supreme on Open Mike Eagle's follow-up to 2020's deeply personal Anime, Trauma and Divorce. Where that release pried into the emotional aftermath of a long-term relationship breakup, the fantastically-titled a tape called component system with the auto-reverse takes shape as a broader series of nostalgia-steeped vignettes partly inspired by the MC's days crafting homemade cassette mixtapes out of footage aired on Chicago's WHPK college radio station.
Archived audio snippets from Eagle's mixtapes are embedded throughout the album, acting as prompts to showcase the MC's canny conceptual songwriting chops. "I Retired Then I Changed My Mind" revisits the aftereffects of Eagle having his Comedy Central show The New Negroes canceled; "Peak Lockdown Raps" captures the eerie isolation and disorienting uncertainty of the early COVID-19 months; and "For DOOM" is the most touching tribute to MF DOOM, with Eagle's own anecdotes of the departed supervillain bolstered by a series of KMD and DOOM references ripe for unpacking.
Crucially, the album's backwards-glancing tendencies are conveyed with a convincing sense that Eagle is very firmly writing from the present. Instead of being content to wallow in the past, the album links memories and experiences to the here and now. Early on, the frosty piano-carried "79th and Stony Island" presents Eagle skipping from recalling youthful days wanting to imitate Turbo from the '80s movie Breakin' to confessing that he's "in a weird place mentally" and "in a weird place creatively." With elegant penmanship, Eagle then moves to convey the compassionate soul of the album. "I still got the same worldview/ A brain full of old-school rules/ And memories like flesh wounds," relays the MC. "The cure isn't in a test tube/ It's the sound of my son belly laughing in the next room."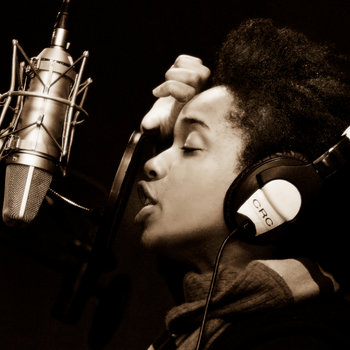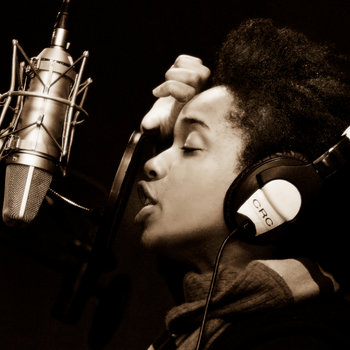 Merch for this release:
Vinyl LP, Compact Disc (CD), Vinyl, Other Apparel,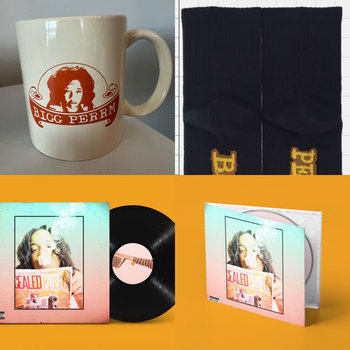 Pulling punches has never been in Psalm One's personal repertoire. Since debuting back in 2001, the Minneapolis-based MC has stuck to a code of honor that's presented her as being just as ruthless when it comes to delivering stark self-reflection in verse as eviscerating foes and music industry practices. "I ain't perfect, but fuck it/ You can't change me—you stuck with me," raps Psalm One with an unapologetic shrug on "Shadow Work," laying down an introductory statement of intent that sets the parameters for the rest of her tenth studio album Bigg Perrm. "But I can change me, it's fuckin' deep/ I'ma beast with these energies."
Firing Psalm One's words across the project, Chicago producer Custom Made puts faith in a sparky collection of beats that mix up razor-edged kicks and snares, sinewy synth riffs, and softer tranquil keys in a fluid manner that mirrors the MC's sentiments. "Bawl Hard" employs a lilting sunset backdrop to prompt a musing on consumerist desires and contradictory relationships with capitalism, while the emotionally gnarly "Cancer & Virgo" backs commentary about varying conceptions of toxicity with strands of drama-stained keys. Conceptual moments like these abound across Bigg Perrm, but the project is essentially defined by Psalm One's resolute belief and conviction in her principles. "If you authentic then show me that," she charges on late-album cut "Pitchfork Score," aptly expressing the sort of uncompromising stance that has helped her navigate musical and cultural arenas that too often embrace conformity. "How you for the culture? How you for the kids?/ How you gonna help if you ain't never with the shit?"
Merch for this release:
Cassette, Compact Disc (CD), Vinyl LP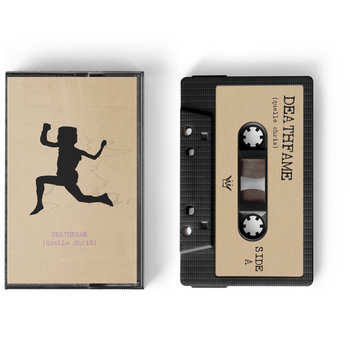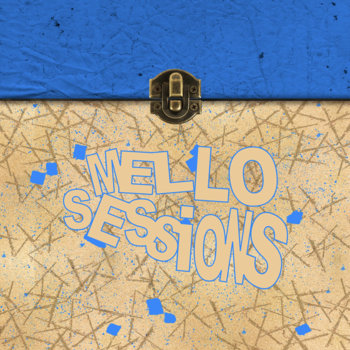 "I'm so grateful, so grateful to be alive/ But alive ain't always living," raps Quelle Chris over fuzz-laden keys and unhurried drums on "Alive Ain't Always Living," the first full track on the gifted MC and producer's reflective DEATHFAME album. Accompanied by a rustling layer of static, Quelle goes on to weave together self-effacing thoughts about family and the importance of staying connected and showing gratitude. "Sometimes low and sometimes high/ I'm so thankful for these people by my side/ Lord, I know what I done wrong trying to be what I done right/ Veinte cuatro siete dias, me oh my/ You can keep the feast and wine, I just want my peace of mind."
A similarly humble sense of purpose emerges as the prevailing tone of DEATHFAME. Parsed by Quelle as something akin to discovering "a lost tape found at a flea market," the album's production is an intimate wonder of grungy psychedelic-tinged funk. Moments of distorted percussion and crackled loops serve to bring you closer to Quelle's words and into his world. The flaws accentuate the resonance of the MC's words, epitomized by the way he pries into the cathartic element of writing music on "So Tired You Can't Stop Dreaming." Blessing the song's piano-helmed backdrop, Quelle confesses how, "Deep cuts heal the listener quicker than it heals the man bleeding when he wrote it/ Few would choose to sing a silent opus." Graciously, DEATHFAME proves that there's bountiful value in the act of Quelle sharing his own metaphorical cuts and contemplative sacrifices.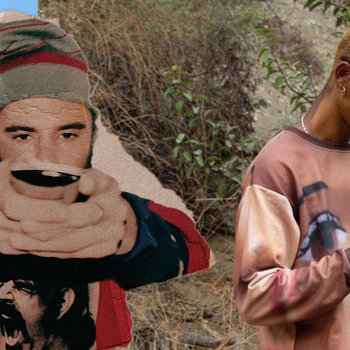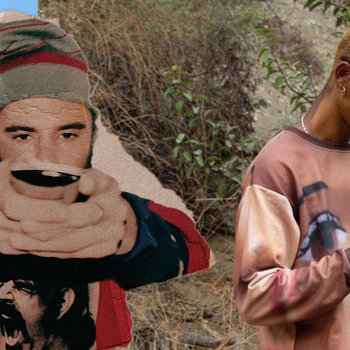 Merch for this release:
Vinyl LP, Compact Disc (CD)
The illustrated cover art to Grotto depicts a curious but wary-looking red train venturing along railroad tracks that wind through a strangely luminous blue-tinted cavern. The image, which was created by the artist Swampy, seems like something you'd expect to see fronting up a children's picture book or a lost Miyazaki movie. Fittingly, the latest musical collaboration between London-based multi-instrumentalist Wilma Archer and cosmically-inclined Los Angeles MC VRITRA conveys precisely the sort of wide-eyed wanderlust and amazement at discovering the world that fuels beloved kid's fables.
Venturing through a realm that's simultaneously fraught with self-doubt and underscored with the hope that there is light at the end of the figurative tunnel, VRITRA's verses weave together spiritual, religious and mythological thoughts. "I remember when the sky was blue like ice hue/ It's cold where I stand/ From lands you ain't ventured," outlines VRITRA in measured tones over the sweeping pastoral strings and chugging drums of "One Under," before continuing to construct his philosophy block by block: "Every god know that fame don't disarm malice/ Magnifying who you are, hope you know self/ Everybody know that joy and pain/ Sunshine and rain, heat waves and storms/ I pray to deity you make it home."
Soundtracking VRITRA's spiritual world-building, Archer's production across the album is a lush and bittersweet marvel of infusing cozy melody with a sense of melancholy. The sonics add to the subtle sense of narrative momentum, too: Early moment "Tunnel Vision" pairs lonesome keys with frosty tromping percussion; mid-album ambient break "Stalactites" frees wavering string lines to waft gracefully around hypnotic plucks of acoustic guitar; and concluding song "Safe Passage" is a reassuring musical comfort blanket of an endnote. Mirroring Archer's motion, VRITRA's departing words on "Every Evening" settle on the hope of finding solace in small joys and keep faith with the idea that bad times will be followed by better ones. "Every evening is an ending/ Every morning is a birth, reborn/ Take a walk and have a conversation," advises the MC, before offering a little humble reassurance: "Hold on, the way'll be shown—I got you."