BEST OF 2022
The Best Electronic Music of 2022
By Joe Muggs · December 15, 2022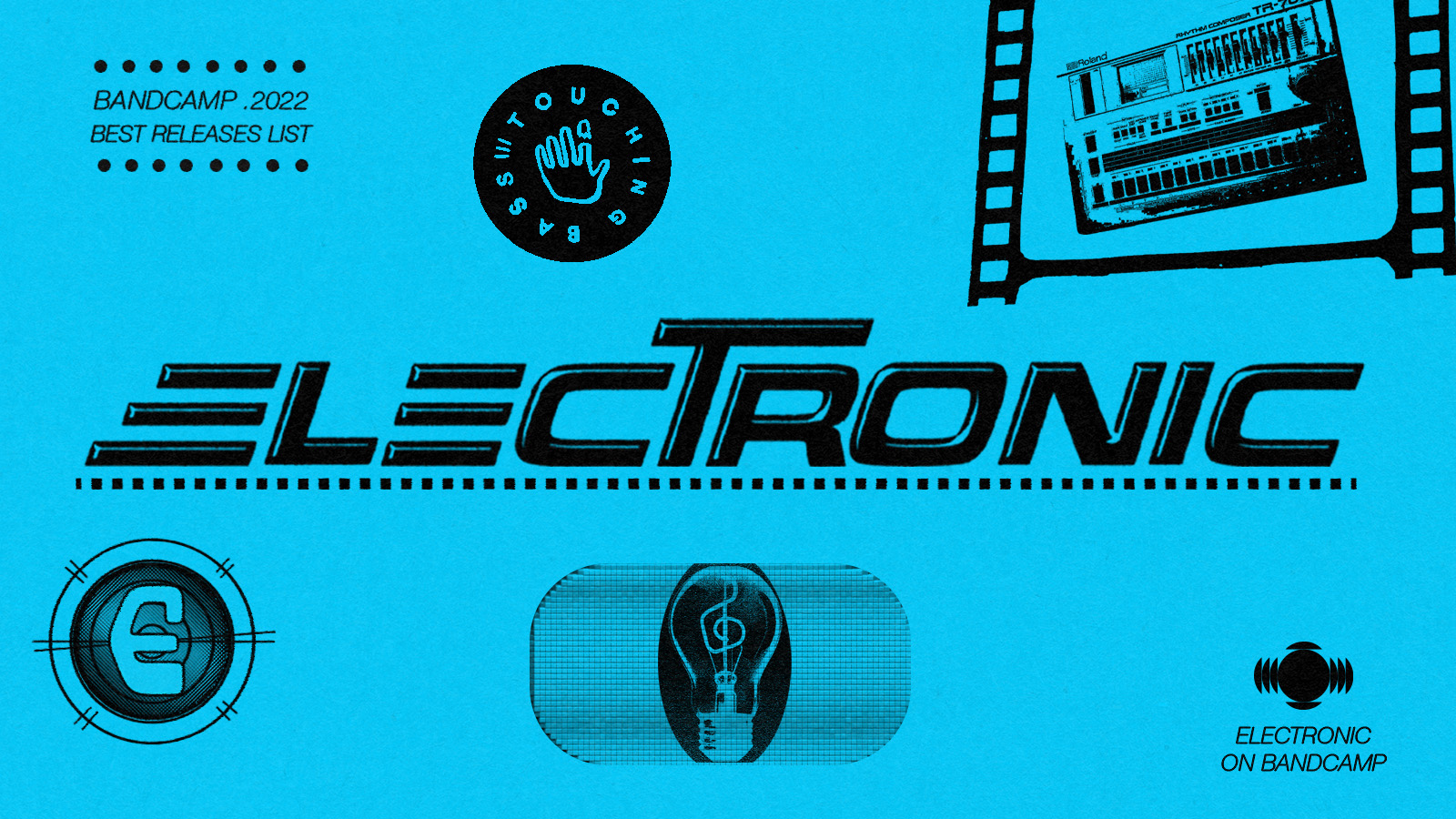 Dance culture has always offered the promise of connection, togetherness, and non-judgmental spaces. All too often, that is steamrollered over by the profit imperative, and the clawing back of power by vested interests. But in the chaos of the '20s, thankfully, the subcultures around club and electronic music have truly stepped up in many enduringly valuable ways. New stylistic flavors from across the planet have demonstrated the agency and invention of people outside the traditionally dominating cultural centers. Music that has become mainstream was forced to reveal its origins in the margins. Artists with immense catalogs demonstrated how lifetime commitment to subculture can keep you creatively vital decades after your first breakthroughs. And new twists on electronic sound reminded us how there is always room for innovation. Hope, excitement, and true belief abide.
Juba is a Nigerian-British artist who lives in Berlin, but her travels as a DJ (both solo and as one-third of Boko! Boko!) and cultural researcher have taken her worldwide. Assurance began as a documentary about women DJs in Nigeria, expanded into a podcast series with a wider international reach, then this year spawned a compilation of female electronic musicians from across the Global South. It's got traditional Vietnamese melodies woven into narcotic loping percussion (Maggie Tra), a Kenyan take on South African ampaiano (DJ IV), fiercely on-edge Brazilian ballroom-gqom (EVEHIVE), a powerhouse '90s-arena-dance–style feminist call to arms from Taiwan (Sonia Calico), and on it goes.
Merch for this release:
2 x Vinyl LP, Compact Disc (CD)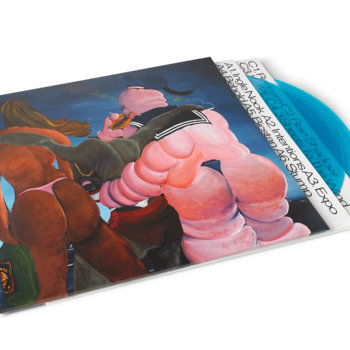 This is the album Hudson Mohakwe has been building toward his whole life, and it contains the entirety of his experiences to date. From teenage, Scottish, happy hardcore through weird and wonky beat scene experiments to his mega-ambitious EDM superstardom and production for K*ny*, decades and continents worth of music collide into a single gloriously weird, apocalyptic, yet bizarrely hopeful vision. It's a hallucinatory, sci-fi snapshot of the L.A. sprawl, it's a statement about the power of subculture, but it's also a deeply personal and—among all the discord and spectacle—contemplative piece of work. Properly mind-blowing.
Merch for this release:
2 x Vinyl LP
The interface in London between jazz, soundsystem history, house, and other leftfield club culture continues to be vastly fertile. Honorable 2022 mentions must also go to Shy One and Joe Armon-Jones with Mala, but this compilation from Errol and Alex Rita's Touching Bass is truly the motherlode. Its first half is woozy, dreamy, beat scene meets neo-soul vibes, but things kick off in the second half with a brilliant stream of music that exists in the interzones between broken beat, techno, Theo Parrish–style organic house, and the completely uncategorizable. This is club music crackling with originality, full love for living culture, that always has a big, warm, beating heart.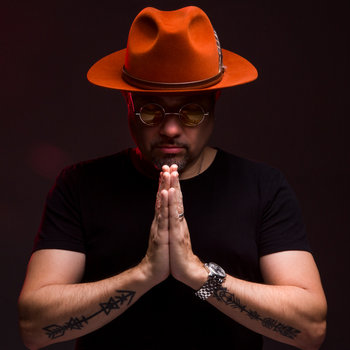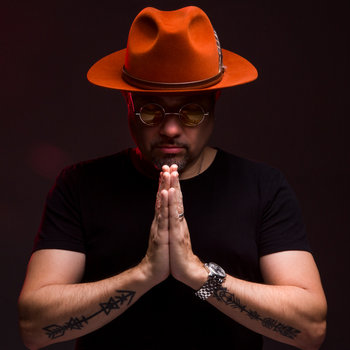 Merch for this release:
Vinyl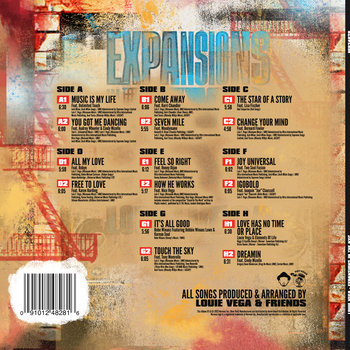 House music hasn't felt as vital, or as in touch with its own roots, in years. The influence of South Africa's eternal passion for the genre, and its adoption by the biggest megastars (Beyoncé and Drake) has put house's Black and LGBTQ+ origins firmly back on the map, and reminded the world that house music is a living culture that exists outside the whitewashed versions. And part of that living culture is the fact that many of the scene's parents are still at the height of their powers—as evinced by this extraordinary three hours of music from the Master At Work, Louis Vega. Every part of house is here: jazz fusion, pop, gospel, raw jacking computer rhythms, Vega's Latin heritage, and of course, lashings of disco. There are guests galore, both feet are on the dancefloor the whole time, and it is just relentlessly joyous.
Merch for this release:
Cassette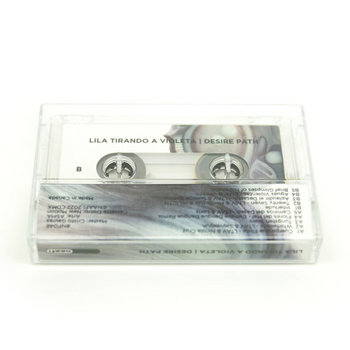 The hugely prolific Uruguayan producer Camila Domínguez, aka Lila Tirando a Violeta, has quietly become one of the most interesting and important musicians in electronic music. This is, remarkably, her 15th album since 2016, and her second for Mexico City label NAAFI. Even more remarkably, it may be her best. As ever, her work radiates mystical auras—this time while leaning very heavily into South American rhythms, from the pre-Colombian to the ultra modern, with a much smoother-flowing sense of groove than some of her more alarming deconstructed club experiments. A luscious, humid fever dream of a record, this one will haunt you for a long time after hearing it.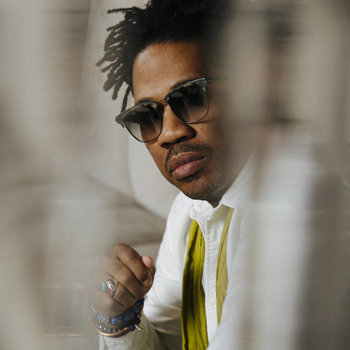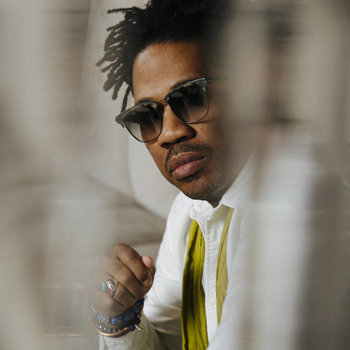 Merch for this release:
Vinyl LP, Compact Disc (CD)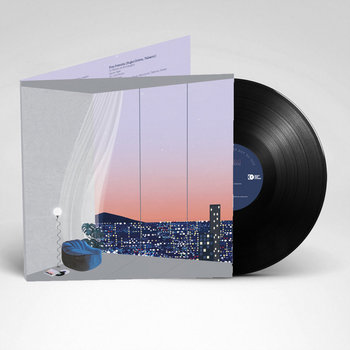 Another house legend proving he's still as creatively alive as he's ever been. For his first album in 11 years, Chicagoan Ron Trent stepped away from the long, hypnotic deep house excursions he's best known for and spread out at a more relaxed pace. Working with some fascinating collaborators, both veteran (Euro synth music pioneers Gigi Masin and Jean-Luc Ponty; members of Brazil's jazz fusion gods Azymuth) and younger (funk minimalists Khruangbin), he's created something steeped in pleasure, but always with a questing intelligence. It's a record with old-school studio values and songcraft, with each track filling the room like a bespoke scent, and no matter how many times you listen, it will transport you to strange and wonderful places.
The interconnectedness of African diasporic sounds grew this year, as amapiano was filtered via West African DJ culture and new vernacular sounds, like the maniacal Nigerian cruise/freebeat style, burst onto the scene. One of the most accomplished and enjoyable mappings of these connections came in the form of producer/multi-instrumentalist Hagan's debut. Like his fellow Ghanaian Brit Karen Nyame KG, Hagan mapped out a set of Black Atlantic connections across multiple threads of Afropop, R&B, dance, and soundsystem culture, tying it together with truly lush production and rich musicianship that recalled some of the more ambitious and globally-minded house greats like Joaquin "Joe" Clausell and, indeed, Ron Trent.
Merch for this release:
Vinyl LP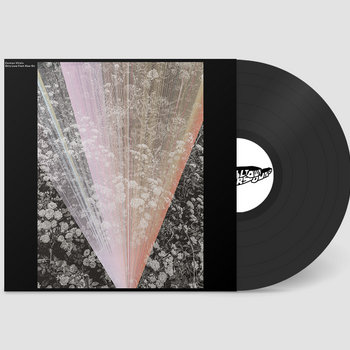 It's been quite a journey for Carmen Hillestad, from Radiohead-ish indie rock to blissful, dubbed-out, Fourth World ambience, but she just seems to get more confident with every release. This, her fifth, echoes with influences from those she's worked with, like British minimal dub producer Parris and her fellow Norwegian Arve Henriksen, whose distinctive muted trumpet appears here. But the result is 100% her own. It achieves that most wonderful feat, sounding both very ancient and very futuristic at the same time—like stumbling on a mysterious temple in a steamy jungle and discovering it is being used by strange, noncorporeal beings.
Merch for this release:
Vinyl LP, Compact Disc (CD), Vinyl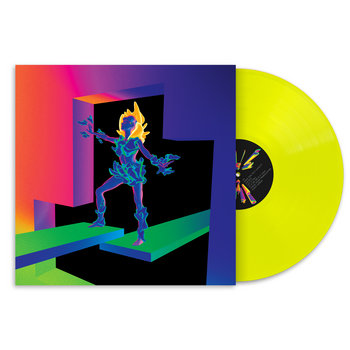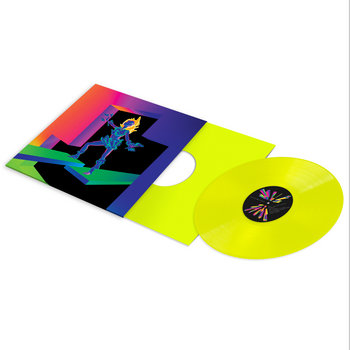 Similarly, the evolution of Kaitlyn Aurelia Smith from folk singer in the forests of the Pacific Northwest through New Age synth explorer to a truly multifaceted star for the 21st century continues apace. The fiery, luminous digital artwork here is appropriate: the album explodes with Technicolor sound from start to finish. Smith's structures are vastly complex—to a prog rock degree—with interlocking zapping rhythms, arpeggios, and riffs. Yet just as with her gentler work, the pleasure principle is to the fore. This is food for the entire nervous system, and incredibly it's not even her only classic album this year: there's also a dreamier, lusher, more songwriterly collaboration with her L.A. neighbor Emile Mosseri for those who find this psychedelic explosion a little spicy.
Michael J Blood
As Is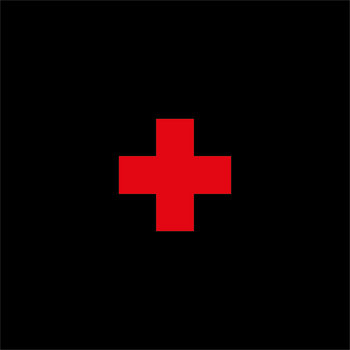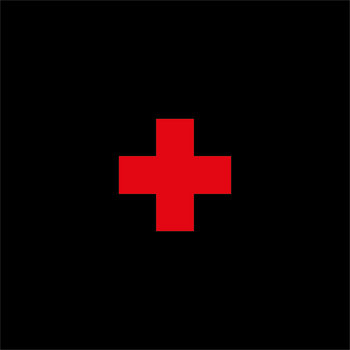 Merch for this release:
Cassette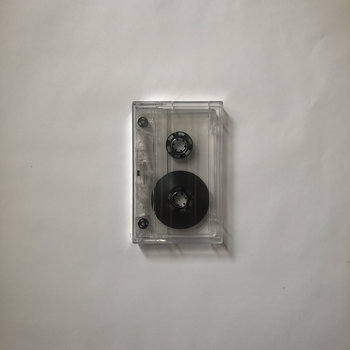 Sometimes, all you want is a dirty, distorted drum machine and a funky riff—and currently, Manchester's leftfield dance scene is absolutely bubbling with tracks like this. With cassettes as the main medium for physical release and a thoroughly anti-publicity approach, names like Rat Heart Ensemble, Sockethead, the Youth label, and DJ Finn represent a thoroughly localized, DIY, lo-fi aesthetic. Preeminent among these is Michael J Blood, who is on tearing form across an hour of music here. Though they're minimalist and raw, these multi-tempo tracks are purpose-built for big speakers in dark rooms, and if you like Jamal Moss, Apron Records, or anything of that ilk, they're absolutely essential.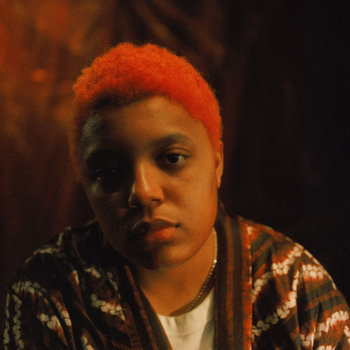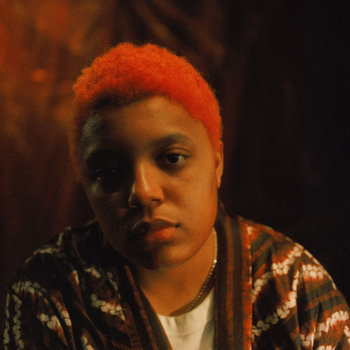 Merch for this release:
Vinyl LP, Compact Disc (CD)
North Londoner Loraine James has done amazing work dismantling the boundaries between electronica and what is perceived as "Black music." But even by her standards, this is bold: a collaboration across generations and continents exploring the energy of young, Black, queer creativity as she reworks and takes inspiration from the late composer Julius Eastman and turns it into mutant electronic soul. It is, first and foremost, as the title suggests, very, very beautiful. Cultural significance aside, it has an instant, deep, bittersweet impact.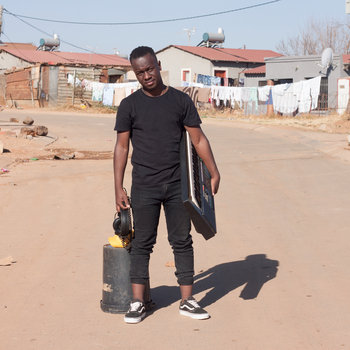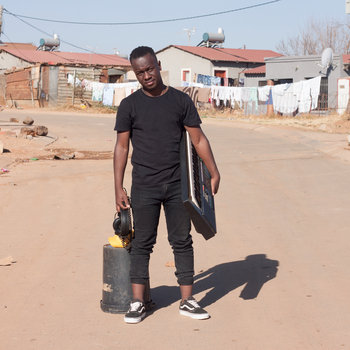 Merch for this release:
Vinyl LP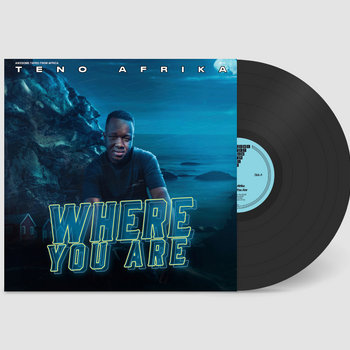 Amapiano, having exploded out of South Africa to a global audience during the first COVID-19 lockdown, continues to be one of the most influential genres in electronic music. And while people from just about every country on Earth are adopting its influence, thankfully S.A. producers are continuing to get heard. Teno Afrika made one of the earliest ampiano albums of 2020, and thanks to the Awesome Tapes From Africa label, his latest has a bigger platform still. The brilliance of this album lies in how little it diverges from the fundamental template. Shakers, a steady kickdrum, gentle vocals, warm chords, a refusal to rush anything, and then that huge, syncopated "log bass" taking the lead—and no matter how many times it's repeated, it retains its power. This style dominates for a reason!