BEST OF 2022
The Best Albums of Summer 2022
By Bandcamp Daily Staff · October 07, 2022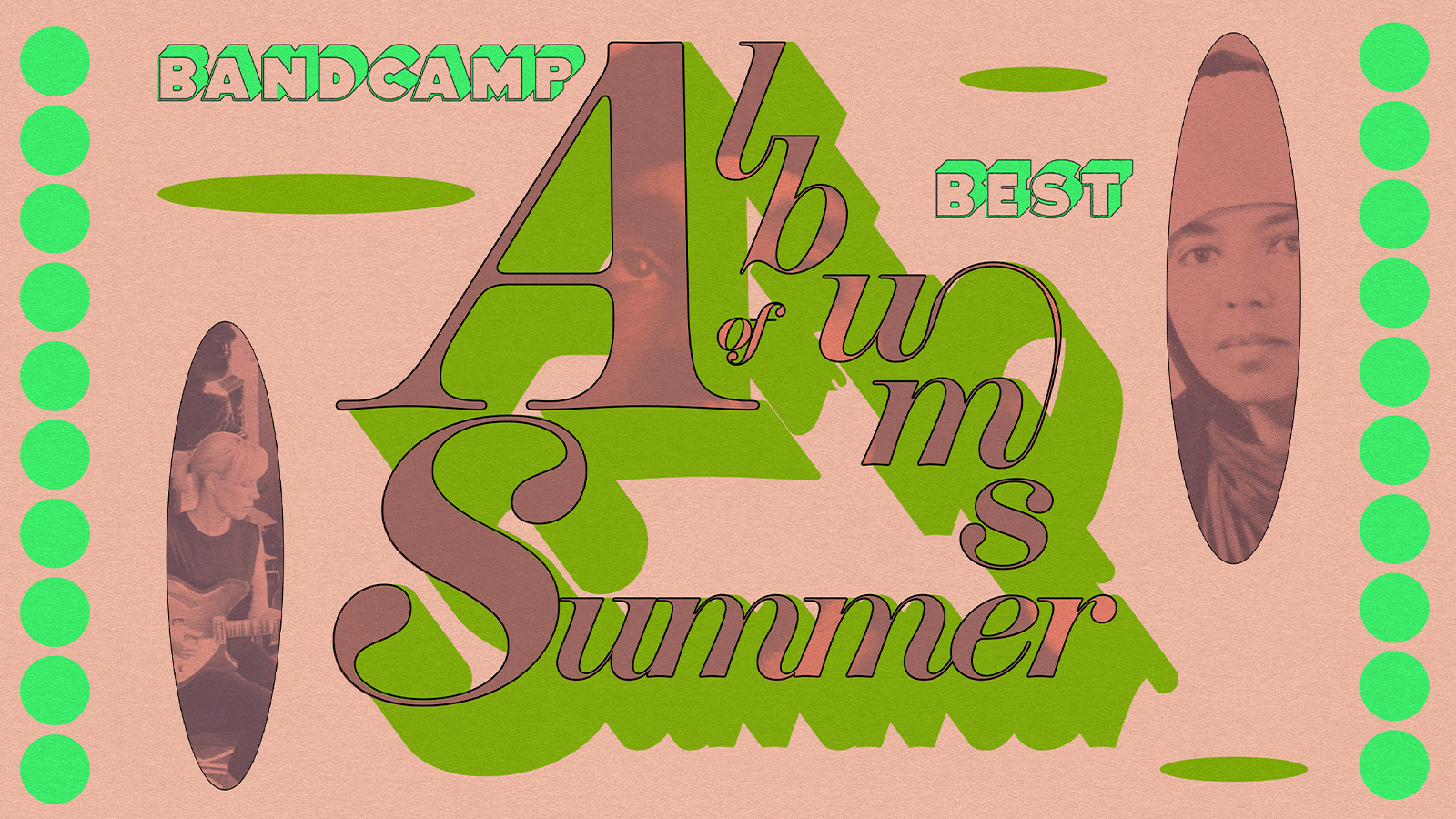 These are our picks for the best records of the last three months.
Merch for this release:
Compact Disc (CD), 2 x Vinyl LP, Cassette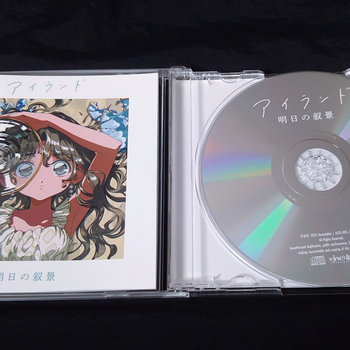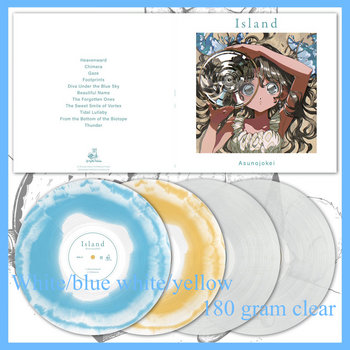 After nearly a decade together, heavy Tokyo band Asunojokei finally landed a long-overdue global breakthrough with their sophomore album,  アイランド (Island). A blackened post-hardcore marvel fleshed out with screamo vocals, shoegaze textures, and dance-punk choruses (not to mention one of the most eye-catching covers of 2022), the record cascaded in popularity among online music circles overnight; its current Rate Your Music average, based on 1500 reviews penned over the two months, ranks among the top 30 releases of the year so far, to say nothing of its glowing reception on this very site. Listening to standouts like "Tidal Lullaby" and "Chimera," with their thrilling tempo feints, tempestuous mood shifts, crisp percussion, and potent guitar melodies, it's easy to see why so many fans have fallen under Asunojokei's spell.
Authentically Plastic
Raw Space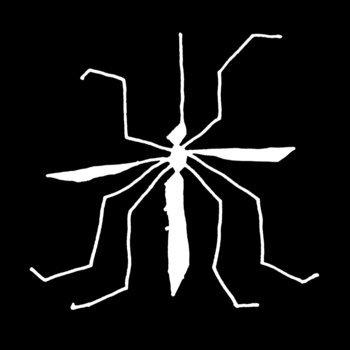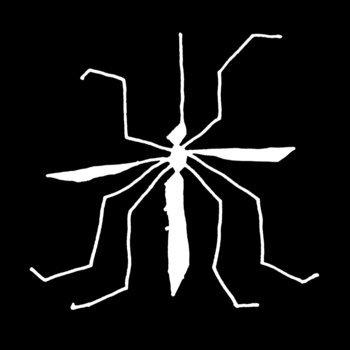 Merch for this release:
Vinyl LP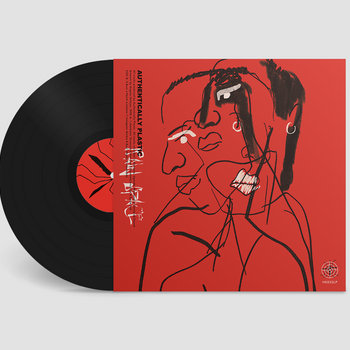 Kampala, Uganda DJ, producer, theorist, visual artist, and drag queen Authentically Plastic is an incredibly vital multidisciplinary artist, a key member of the ANTI-MASS Collective (alongside Nsasi and Turkana), who throw radical queer events against a backdrop of local homophobic and transphobic repression. Raw Space, Authentically Plastic's debut LP, works with driving polymeters and a tense balance between space and claustrophobia to sharply counter the idea of an easily digestible East African techno produced for consumption by the West. The liner notes indicate a desire to resist the depth of field so prized by Western production, pushing sonic elements onto the same plane to heighten the intensity of the music. This yields enervating, unrelenting tracks like centerpiece "Buul a'Nyich," which pulses with the most industrial and the most surreal aspects of Detroit techno. "Buul Okelyo," in some ways its complement and foil, adds microtonal elements to the heaviest kicks around for a clattering sound field in which the layered rhythms almost feel like they're playing hide-and-seek with one another. This is, as expected, heady and rich work, as rewarding as it is challenging—music to get lost in that opens up new paths on every listen.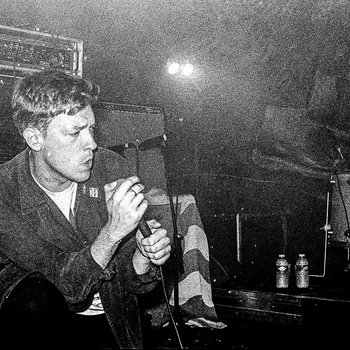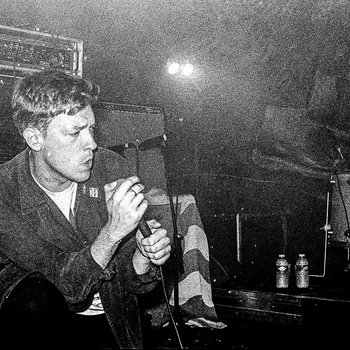 Merch for this release:
Compact Disc (CD), Vinyl LP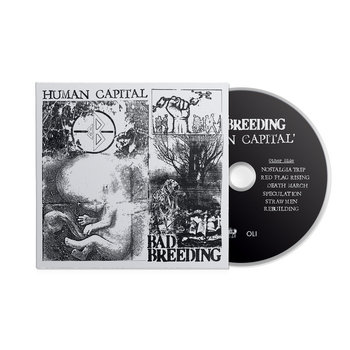 In these days, when so much new punk is backwards-looking (perhaps due to the incredible wealth of previously hard-to-find historical recordings we have access to at this point—endless inspiration to be mined), it's especially exciting to hear bands that feel as fresh as Bad Breeding continually does. They're not breaking new ground—they draw on a number of well-loved influences, from anarcho-punk to noise rock—but they're doing it their way, with energy that feels forthright and sincere. Human Capital, their latest LP, sounds dynamic and menacing, too, a far cry from the crowded high end of a lot of contemporary punk recordings. With lyrics that specifically and poetically reference the living conditions in their hometown of Stevenage, just north of London, as well as being broadly applicable to capitalist atomization and the decay characteristic of policies of austerity and privatization across the world, this is eminently relevant music that heaves with queasy fury against a deeply stratified and violent world in which everyday evil is presented as inevitable. What vocalist Chris Dodd and crew are saying so eloquently is that it is not, it can always be fought, it can always be taken down. While a number of the songs here are delightfully speedy and efficient, when the band sprawls out—as on the title track and the seething closer "Rebuilding"—they lose none of that essential message.
Merch for this release:
Vinyl LP, Compact Disc (CD), Cassette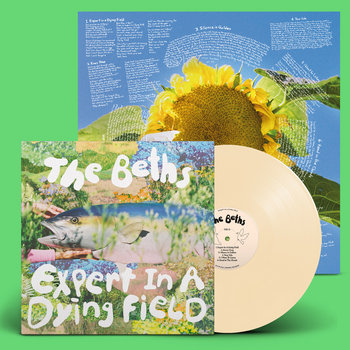 Ever since their debut full-length four years ago, The Beths' entire m.o. has been mixing the bitter with the sweet, pairing doo-wop vocal harmonies and irresistibly hooky riffs with lyrics that explore loneliness, depression, and strained relationships. That's part of the reason their 2020 album Jump Rope Gazers felt like a bit of a stumble—when you trade "upbeat-but-sad" for "upbeat-and-slow," you damage a vital part of the equation. Fortunately, the ship is set aright again on Expert in a Dying Field, which opens with frontwoman Elizabeth Stokes lamenting a breakup in painfully raw writing ("I can close the door on you/ but the room still exists/ and I know you're in it") as the band pogos away behind her. From there it's off to noise complaints set to hotrodding riffs ("Silence is Golden"), expressions of regret over tremolo guitars that shimmer like shook foil ("Best Left") and personal insecurities backed by Sarah Records rambunctiousness ("I Told You That I Was Afraid"). Obviously, every second of it is great. The Beths deliver the perfect one-two punch, drawing you in with the melodies, then blowing your mind when you start to pick up on the intricacy and vulnerability of the words. There's a little bit of a knowing wink in titling an old-school indie rock record Expert in a Dying Field in 2022, but make no mistake: The Beths are at the top of their class.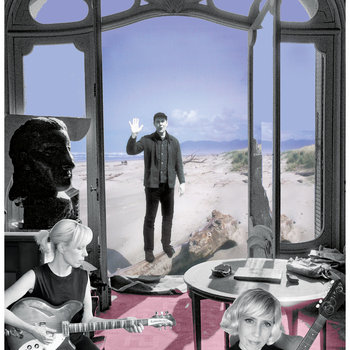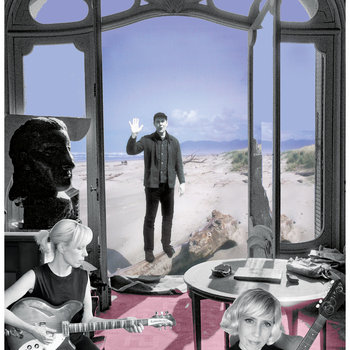 Merch for this release:
Vinyl LP
Nearly two decades have elapsed since we last heard from the Casual Dots—the supergroup of sorts consisting of Christina Billotte (Slant 6, Quix*O*Tic, Autoclave), Kathi Wilcox (Bikini Kill), and Steve Dore (Deep Lust)—and yet it feels like no time at all; not least of all because the Dots' minimalist two-guitars-and-drums sound was never overly indebted to any one particular style or scene, and so always feels modern. As before, the Dots remain all sharp angles and tart melodies layered over bopping garage rock drums, arched-eyebrow post-punk with the swooning heart of an R&B group (check the doo-wop cover, a take on Bobby Moore's "You've Got to Live For Yourself.") But the mood is somewhat melancholy in a very grown-up sense, with more than one lyrical glance over the shoulder at people and things now understood as having been lost even when they were present, whether it be the dissolution of a relationship that never had a chance of getting off the ground or the remembrance of a friend since departed this mortal coil, and a forthright accepting of consequences—in the neutral sense: neither good nor bad, but rather just things that happen—forming the sanguine truth of the title.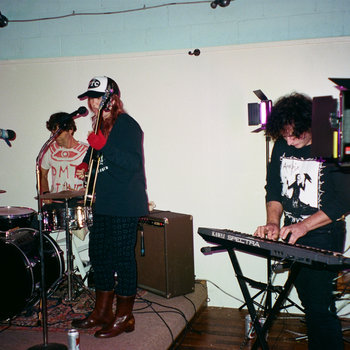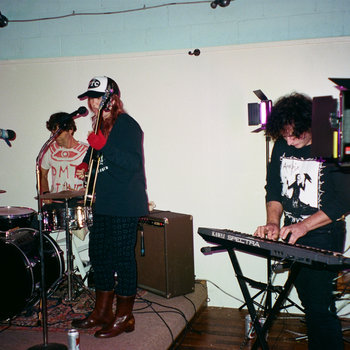 Merch for this release:
Vinyl LP, Compact Disc (CD)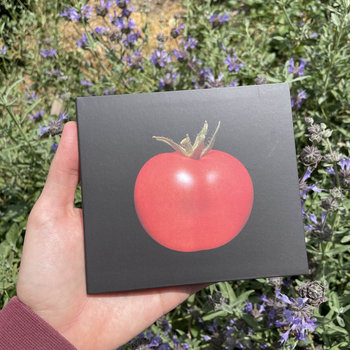 Chronophage's arty and contemplative self-titled record makes punk a style of power pop-inflected commercial-ish rock that is not in and of itself naturally punk by injecting it with high drama and a sense of romance; a rather risky proposal in these days of color-by-numbers post-punk overlaid with people shouting blandly about nothing. Yet it works for the band, whose melodic, off-kilter songs are distinguished by a confident elegance that smooths out even its most clamorous moments. The result is a record that feels as familiar and warm—mature, even—as it does thrillingly unique and of the moment.
Read our interview with Chronophage.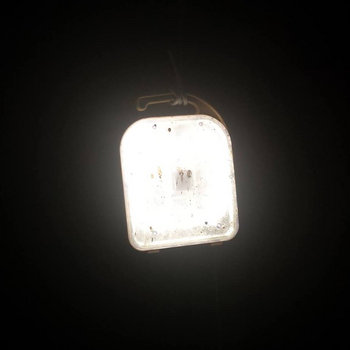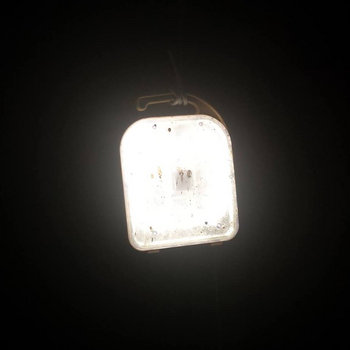 Merch for this release:
Vinyl LP, Cassette, Compact Disc (CD)
To better understand how black midi went from a bunch of London art students to the world's hottest experimental rock band in the span of three LPs, consider the following quote from their late countryman, the James Bond author Ian Fleming: "Once is happenstance. Twice is coincidence. The third time it's enemy action." Applying this bon mot to the UK outfit's discography thus far, the logic behind the hype becomes clear: 2019's debut Schlagenheim scored big with listeners in part because it felt less like a rock record and more like a glorious, once-in-a-generation aberration, while 2021's follow-up Cavalcade managed to pull off same feat using a similar, if more stylistically varied approach. Hellfire, then, is the sound of black midi at wartime, amplifying their unwieldy labyrinthine freakouts to a menacing scale through the incorporation of thrash-metal licks ("Welcome to Hell"), folk-rock murder tales ("Eat Men Eat"), and devilish tempo manipulations ("The Race Is About to Begin"). It's Black Midi's world. We just live in it. And for that, we're damn lucky.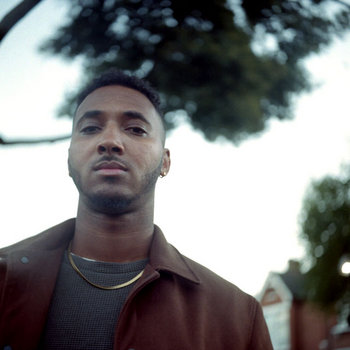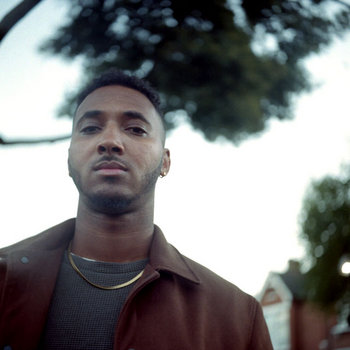 Merch for this release:
Compact Disc (CD), Vinyl LP
London jazz artist DoomCannon incorporates a bevy of influences on his debut album, where his improvisational style sets the stage. The sultry and evocative opener "Dark Ages" marries DoomCannon's slick playing with over disembodied audio that is interspersed throughout the track. It's followed by the moodier "Entrance to the Unknown" where the playing includes dazzling drums and triumphant horns. The final double-hitter "Black Liberation Prologue" and "Black Liberation" close this album with an urgent, pulsating feel. DoomCannon begins the double single with a voiceover about human rights before segueing into the intense and ferocious playing that concludes the album. The songs on this album feel fervent and demand attention from the listener.
Merch for this release:
Vinyl LP, Compact Disc (CD), Cassette, T-Shirt/Shirt, Sweater/Hoodie, Button/Pin/Patch, Bag,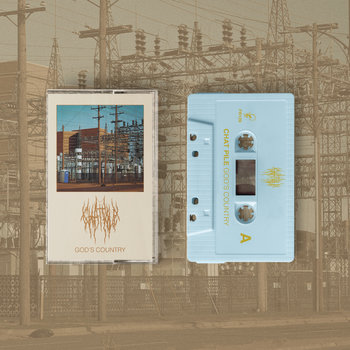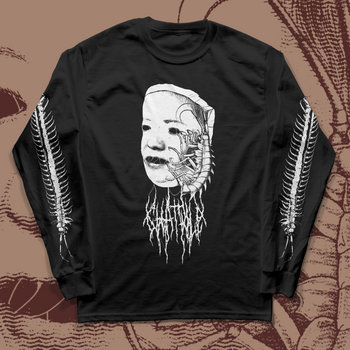 A vomiting dog, a caged exotic bird squawking away at a strip mall, "an actual skeleton stabbing you to death inside a Spirit Halloween" — these are but a few of the delightful images Chat Pile have conjured to describe their rowdy, revolting approach to punk rock. True to those metaphors, the Oklahoma City band's debut album, God's Country, parades out nastiness at every turn—not out of a desire for shock factor, but rather as an expression of the grim realities of a late-capitalist Midwest. The disruptive instrumentals, full of squelching bass and buzzsaw industrial guitars; the tense atmosphere and gnarled arrangements; the frequent lyrical invocations of slaughterhouses, abandoned factories, and other doomed pastorals, oil-stained, shit-smeared, and rusted-over with shame: every move Chat Pile make on God's Country in the service of an ugly truth, resulting in a gross-out LP that's nothing short of transcendent.
Read our interview with Chat Pile.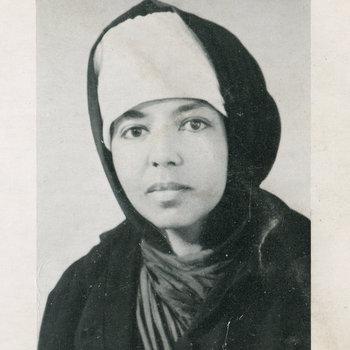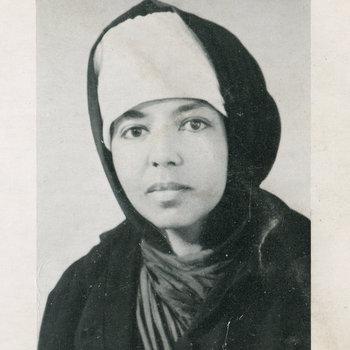 Merch for this release:
Vinyl LP, Compact Disc (CD)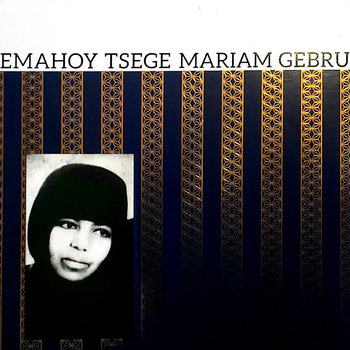 These elegant and moving pieces for solo piano by Ethiopian nun Emahoy Tsege Mariam Gebru were originally self-released in the 1960s as fundraiser efforts for church-driven social services; here, they are lovingly compiled for reissue by Mississippi Records (this is the second such compilation of Gebru's work by the label). Gebru's compositional style is a gorgeous and unique fusion of 19th and early 20th-century classical piano, traditional Ethiopian folk music, and gospel/liturgical music; it's emotional without being schmaltzy, a balance that's hard to strike. (Take "Song of the Sea," which aches with longing, or "Homesickness," with bright East African blues motifs that carry the seeds of joy, of love for where you come from, along with the pain,) Gebru's performance as well as her compositional savvy is a big part of this; she plays with a light but precise touch and a dreamy fluidity that keeps this sixty-year-old music, steeped in centuries-old traditions, feeling imbued with life. Essential archival work, and music that speaks to the soul regardless of what faith you follow or whether you have any kind of religious or spiritual practice at all.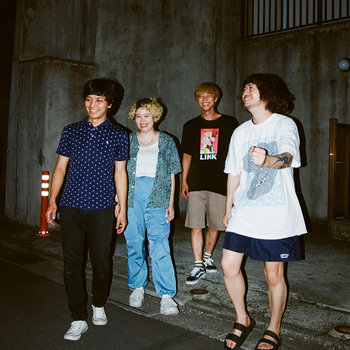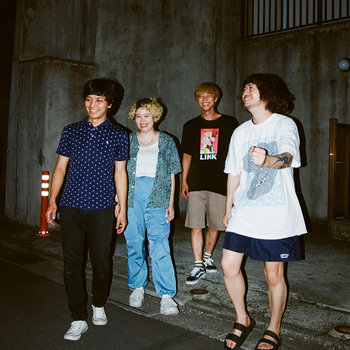 An archetypal summer record if ever there was one, Tokyo indie scene superstars Hazy Sour Cherry blast from planet Earth to Planet Claire on Strange World, gleefully gobbling up the sunnier side of guitar rock and spitting it all out like a sugary wad of pink bubblegum. From sheeny shiny new wave jangle with lots of handclaps to contemplatively gazey indie pop ballads indebted to dreamy doo-wop, Hazy Sour Cherry (who are apparently named after a type of beer) know how to balance the good times with the bittersweet ones, never allowing their love for a great hook to overpower their messier punk impulses.
Merch for this release:
Vinyl LP, Cassette, Compact Disc (CD)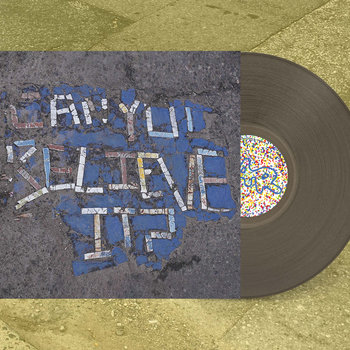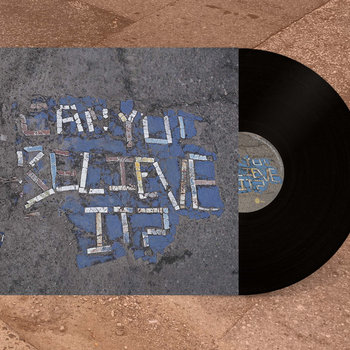 Though one hates to indulge in the clichéd "it's like THIS band doing THAT sound" style of music crit, it feels justified in the case of Heaven For Real's Energy Bar, which comes across like nothing less than Up On the Sun era Meat Puppets making a late 90s/early 2000s twee record, the sort of thing that might have come out on Twee Kitten or Shelflife and probably only on CD. A band made up of twin brothers Mark and J. Scott Grundy with Cher Hann on synths, Heaven for Real make lovely, compact jangle pop as bright as their name, with just a touch of madness in its circuitous dueling guitars and breathless energy; neither self-indulgent nor overly sentimental despite their nominally (ick!) emo tendencies. As with any band worth listening to, the magic is in the songwriting, and the Grundys have a talent for hooks, plus they seem to actually like music, and their optimism is a welcome element in these dreary days. "Come see a show tonight," they entreat on the buoyant "Take It Away," and who could resist? Not me.
Merch for this release:
Cassette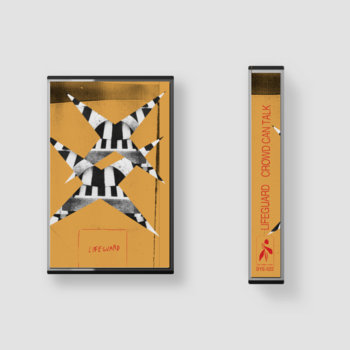 Another big bang out of Chicago's lively teen DIY scene, Lifeguard bend noisy chaos to their youthful will on the ambitious and assured Crowd Can Talk EP, four songs of combative indie rock that skip the last two decades of whatever people think of as "indie" and go straight to the source e.g. SST, Dischord, early Kill Rock Stars, if ya know ya know. This isn't simplistic music by any means; Lifeguard possess a technical prowess that's often obnoxious when deployed for its own ends, but here it's used in such a manner as to seamlessly and often-head-spinningly shift between themes and moods and time signatures for music that feels as gloriously unprocessed as it is admirably so intricately assembled—oh, and catchy, too.
Merch for this release:
Vinyl LP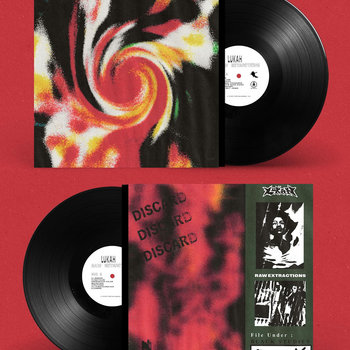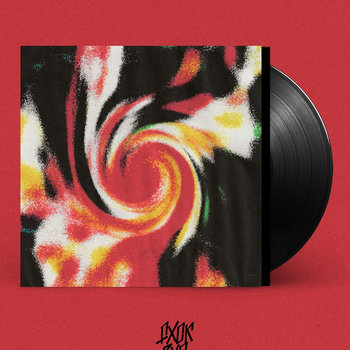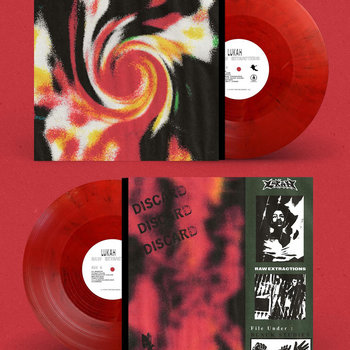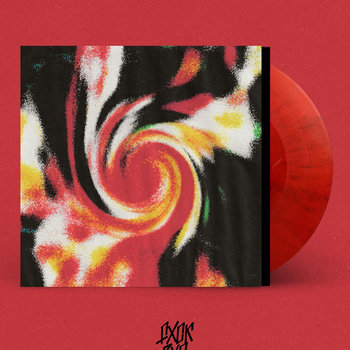 On his third album Raw Extractions, Lukah executes a stunning cultural exegesis, diving deep into both the history of hip-hop and the development of Black culture in general, exploring the ways that one has informed the other, and how both have acted as anchors amidst the onslaught of racism and oppression in America. The Memphis rapper's previous two outings stood out for both his savvy lyricism and his insightful bars that traced everyday violence back to its root causes, but on Extractions, he vaults up to a whole new level, creating a work that is as much a piece of meticulously researched cultural anthropology as it is a hip-hop album. The first voice you hear on Extractions is not Lukah's, but KRS-One's, outlining the five Essential Elements of Hip-Hop and explaining their deeper meanings. It serves as a kind of blueprint for the record at large; Lukah threads sampled mini-lectures from hip-hop luminaries like Chuck D and GZA throughout the album, all of them connecting music to something larger—to cultural resistance; to the majesty of outer space. Those same themes reverberate through each and every song. Over lush, gorgeous production from Walz, Cities Aviv, and others, Lukah inhabits the role of both poet and professor, bypassing a simple exploration of history in favor of providing encouragement and exhortations for the journey ahead. To listen to him weave together these various historical strands to reveal a single grand overarching cultural narrative is to be stunned by the ease and skill with which he does it. Raw Extractions sits in the pantheon alongside albums like Liquid Swords and Done By the Forces of Nature—albums that push beyond mere entertainment to deliver greater truths.
The Mellos Present: Nyeusi Loe
MSCLN DST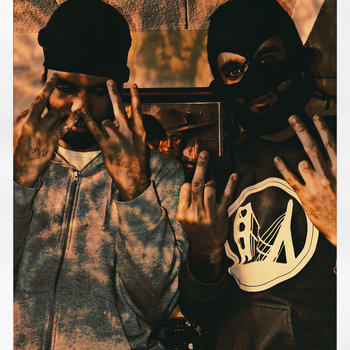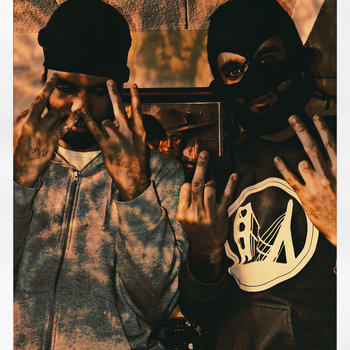 Merch for this release:
Compact Disc (CD)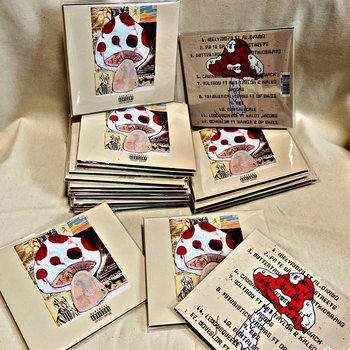 I may have chosen this Mellos album but, to be frank, I could have just as easily gone with MJXSP which, like MSCLN DST, is an album designed by the Lynn, MA duo in order to showcase a rapper in the area's insanely fertile hip-hop scene. Center stage on MSCLN DST is Nyeusi Loe, whose hard-edged and determined style is the perfect foil for the delightfully laid-back approach of the brothers in The Mellos. That flow—a logorrheic approach that demonstrates a fantastic ambivalence about either the beat or the demands of the production—is quickly becoming the defining characteristic of the Lynn scene (See Also: Estee Nack; Al Divino.) And people are noticing: the lineup of the incredible Bronx hip-hop festival The Cookout was almost evenly split between NY and MA MCs, and the Mass crew showed up, with the enthusiasm for local hero Nack equal to the anticipation for NY's Stove God Cooks. By releasing a series of showcase albums The Mellos—whose own work is worthy of investigation—are setting themselves up as tour guides for the scene. MSCLN DST is a great way in, the bleary production on tracks like "Voltron" providing the perfect psilocybic backdrop to the rappers' chatterbox delivery. (Don't sleep on Wiseguys, released in December of last year, either.) There's something irresistible about The Mellos' freewheeling delivery, and based on the first three installments of "The Mellos Present" series, they have their finger on the pulse. You would be wise to start the journey now.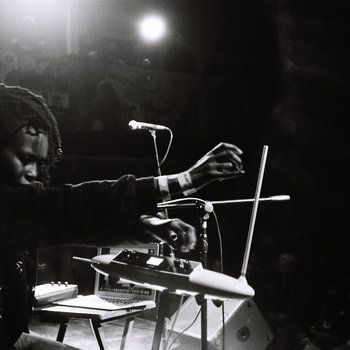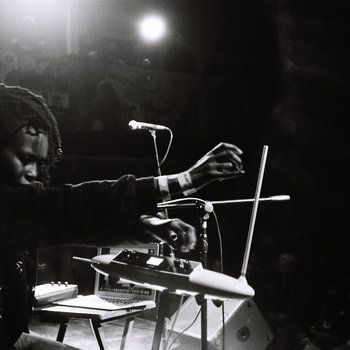 From her prolific solo output, spanning everything from jazz and hip-hop to noise, spoken word and oral history; to her thought-provoking work with Irreversible Entanglements, 700 bliss, and moor jewelry, Camae Ayewa's discography contains multitudes. Nevertheless, the musician and multi-disciplinary artist's overarching goal remains the same: combatting the erasure of marginalized communities (especially Black America) and their attendant cultural and musical heritage through dense, often unsettling music that preserves and re-contextualizes those endangered frameworks as an urgent call to action. On Jazz Codes—the companion piece to 2019's excellent Black Encyclopedia of the Air and her second consecutive release in nine months—Ayewa takes her craft in a lighter, more melodic direction, trading disorderly, avant-garde sounds like ambient industrial and harsh noise for the familiar vernaculars of blues, soul, and hip-hop. By constructing her protest art around easily recognizable, universally accessible cornerstones, Moor Mother renders her broader messaging all the more insidious and resonant. You've never heard subliminal messaging quite like this.
Merch for this release:
Cassette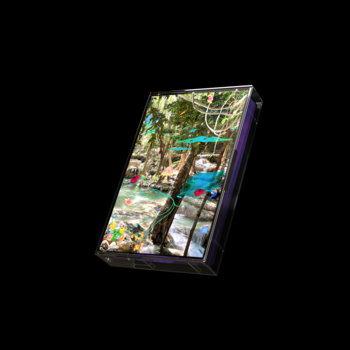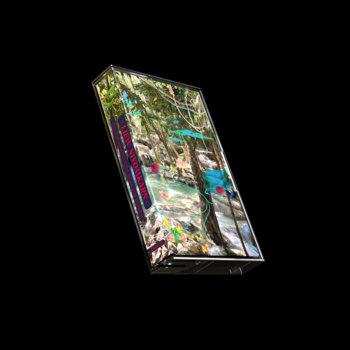 Incorporating field recordings to diaristic effect in experimental music is obviously nothing new. But like some of the best contemporary artists who've worked in this style—claire rousay, Emeka Ogboh, Norman W. Long, and so forth—Belgium-based, Thailand-born Liew Niyomkarn is able to pull us into her unique world, creating work that is utterly absorbing and transportative.  I Think of Another Time When You Heard It is specifically Nieyomkarn's attempt to capture, per the liner notes, her childhood memories—always a fraught effort regardless of how well or fondly one remembers one's childhood. Using Southeast Asian tuning modalities in her electroacoustic compositions, Nieyomkarn not only captures tones, textures, and specific sounds from her years growing up in Thailand, but gracefully nods to the delicacy and fragility of the project itself, especially on "you and me in the original time," a piece for a family dog who'd fallen ill during her most recent visit home. Synth notes glow and fade as if they're being individually illuminated one by one; strings are plucked with care; Nieyomkarn's own words carry the love in grief and the grief in love. Beautiful and personal work that should earmark Nieyomkarn solidly as a sound artist to pay attention to.
Merch for this release:
Vinyl LP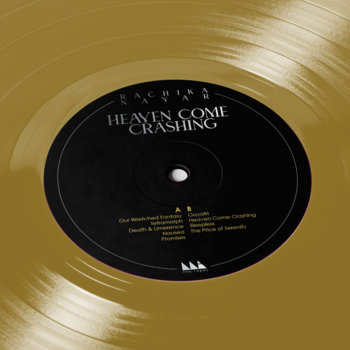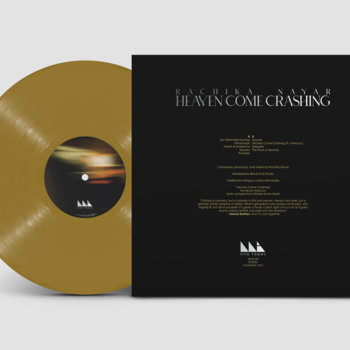 Heaven Come Crashing has broken me and put me back together again. It's a deeply emotional listen that swings the pendulum from dark and foreboding to charismatic and exuberant. Nayar's ambient blueprint incorporates guitar and electronic accompaniment. The melodic synth-heavy opener "Our Wretched Fantasy" sets the stage with a dreamy and tranquil mood. It's followed by the drone-like "Tetramorph" which is its emotional opposite. Elsewhere the mood shifts with the drum & bass title track that features eerie vocals from maria bc. The track takes listeners higher and higher before crashing down back to earth with piercing synths before ending with acoustic guitar strings. Heaven Come Crashing is like a soundtrack to a yet-to-be-filmed film where each listener is the main character.
Merch for this release:
Vinyl LP, Compact Disc (CD)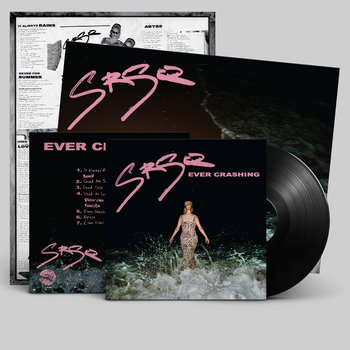 I've been a fan of Kennedy Ashlyn's for a long time—from Them Are Us Too, a duo cut short by immeasurable tragedy, to the solid solo career she's built in the wake thereof. I described 2018's Unreality at the time as "a flowering branch from [Them Are Us Too's] tree"—it was the first album she'd recorded after losing her bandmate, Cash Askew. And if that's so, Ever Crashing finds Ashlyn in full bloom, her radiant soprano (in the tradition of the Heavenly Voices compilation) set against a maximalist dream-pop palette, with big punchy '80s drums and lots of chorus on the guitars. (Closer "Someday I Will Bask In The Sun" even has breakbeats, which made me think fondly of '90s Minneapolis shoegazers February.)  I find a lot of the music trying to capture this period and style to be dead boring, a beige-ish wallpaper paste of overused descriptors like "shimmering synths" that goes in one ear and out the other, but Ashlyn has always had the songwriting talent and vocal chops to be able to do it right. (The vocal flutter about halfway through the full-throated "Dead Loss" caught me off-guard in the best way.) Even when expressing heartbreak and remorse, as on "Used to Love," she sounds buoyed by strength, and while the instrumentation sounds huge, Ashlyn never feels lost in or overwhelmed by it. It's a joy to hear her truly coming into her own.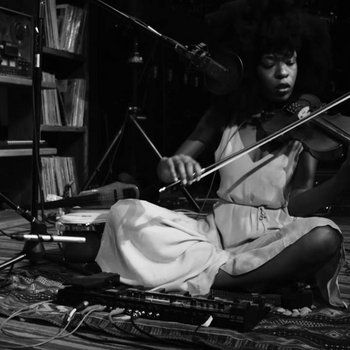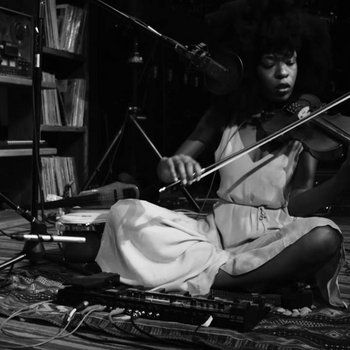 Merch for this release:
2 x Vinyl LP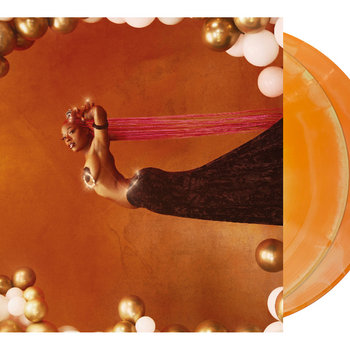 My favorite track on Sudan Archives's soaring sophomore album is "OMG BRITT" where she raps over a distorted beat: "There she go, on a roll." It's the most anthemic track on the album and one that I find myself returning to over and over again. My other favorites include the frenzied "NBPQ (Topless)" which plays out over disjointed strings and handclaps, and the album's flickering opener "Homemaker" which is propelled by bursts of keys, horns, and synths. The sultry pop track "Ciara" is a playful ode to her cousin "from Chicago who will smack you in your face," and it's followed by the thrumming "Selfish Soul." The album closes with a reprise like "513" which tips its hat to Sudan's native Cincinnati, Ohio. The album is loosely about Sudan's origin story and each genre-agnostic track serves as a portal for listeners to delve deeper into her world.
Thanya Iyer
Rest
Merch for this release:
Vinyl LP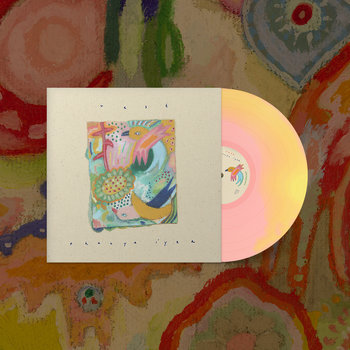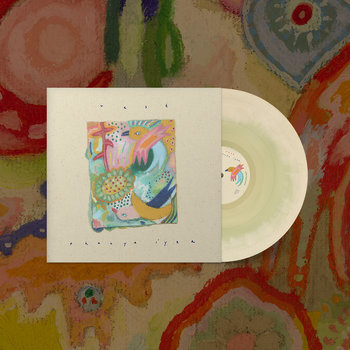 Rest is a refreshing project that seems designed to promote reflection and, well, rest. Iyer's latest minimalist-pop project is just fifteen minutes long but manages to feel all-encompassing with its richly layered tracks. "I'll try to find my way by dancing," sings Iyer on "leave the room and face the waves," which is anchored by a delicate woodblock. Elsewhere on the shimmering "new kind of swim," Iyer delves into the emotions that come with embarking on a new chapter of life. My favorite is the joyful "float on," which urges listeners to take it "Take it one step at a time/I know we'll be strong." The song's twinkling melody includes chimes and woozy synths that serve as a sonic pick-me-up. The album closes with the more melancholy and piano-driven "i hope i see you soon," which ends this project with a sobering but hopeful mood. Iyer wrote this EP during the pandemic and it covers all of the ups and downs that uncertain moments can bring and this album seems to say that sometimes rest is the best answer when faced with an unpredictable future.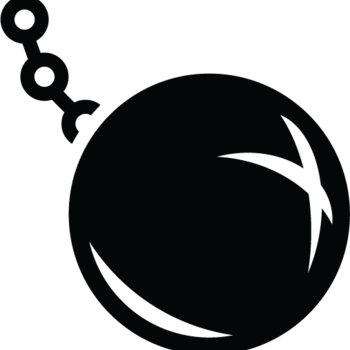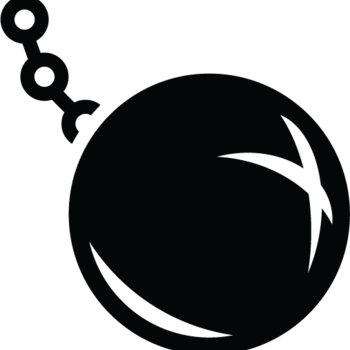 Merch for this release:
Compact Disc (CD), Cassette, Vinyl LP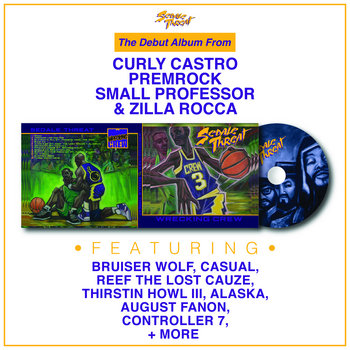 What I know about basketball can be written in felt-tipped marker on top of a yogurt lid, but that does nothing to dim my enjoyment of Sedale Threat, the hoops-themed new LP from the hip-hop collective Wrecking Crew. The Crew—which consists of Zilla Rocca, Curly Castro, PremRock & Small Professor—embody the best elements of that word, gaining momentum from one another's energy, volleying verses back and forth like players passing the ball down court (that's a thing people do in basketball, right?), and generally alternating between playful one-upsmanship and nimble assists. (Here endeth my poor attempt at sports metaphors.) The production—which is divided between Small Pro and an assortment of underground beatmakers—is fantastically shadowy and menacing throughout; a chilling piano line drips like a melting icicle down the center of "Odom"; the horror-movie atmospherics of "Behemoth" get ramped up courtesy of a repeated, imposing brass fanfare; and "BLCK RCK N RLL" is built on a stomping acid rock lick straight out of early Sabbath. Wrecking Crew match that mood with swaggering bars that assert their lyrical dominance—not that anyone who listens to even two minutes of Sedale Threat would have any doubt about that. The album is a showcase for some of the most gifted MCs in the game to flex their formidable skills. Or, to use one last basketball metaphor: It's a hole in one.
Merch for this release:
Compact Disc (CD), Vinyl LP
Wormrot's fourth album ushered in an unprecedented period of uncertainty for fans of the Singaporean grindcore band; dynamo frontman Arif Suhaimi announced his departure from the group shortly before the LP's release for personal and medical reasons, and the remaining members have yet to announce his replacement. One thing is certain, however: Hiss is the group's magnum opus, a complex, potent masterpiece that demolishes grindcore's cramped, hostile confines in order to establish a more fluid, radiant, and nuanced version of the genre. Thrumming violins and tortuous blast beats form unlikely alliances on standouts like "Desolate Landscapes" and "Glass Shards," a staggering parlay that lends irresistible frission to the smooth, confident mix; by the time closing track "Glass Shards" rolls around, they've transfigured earsplitting chaos into unspeakable beauty, delivering one of the most gorgeous metal songs of the year. Grind, grandeur, greatness…Hiss has it all.
Merch for this release:
Vinyl LP, Compact Disc (CD), Cassette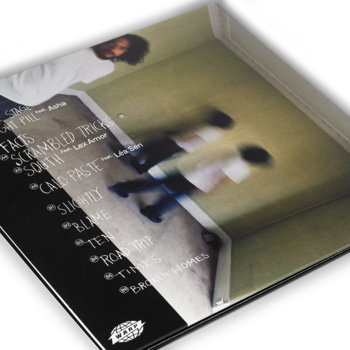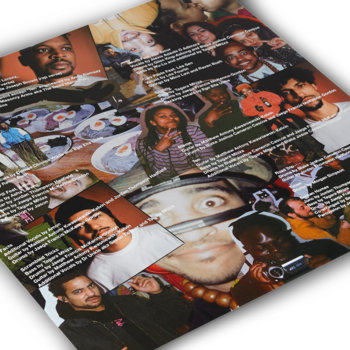 A recent profile in The Guardian on Miles Romans-Hopcraft, who records as Wu-Lu, details the artist's early career, which included stop-offs in dubstep, punk rock, hip-hop, and reggae. To anyone who presses play on Loggerhead, that will come as no surprise. One of the year's most viscerally thrilling records, Loggerhead smash-cuts between the above genres—and more besides—delivering songs powered by a mercilessly hammering drum kit and woven together with ragged bands of guitar, electronics, and radio static. Romans-Hopcraft's vocals are the linchpin—the first time I listened to Loggerhead, I kept flashing back to the way I felt the first time I heard Tricky's Maxinquaye. Romans-Hopcraft has that same "Stygian Tour Guide" delivery—at times an ominous croak, other times a panicked scream—and tracks where he shares the mic with vocalists like Lex Amor and Asha Lorenz recall a similar interplay between Tricky and Martina Topley-Bird. But that comparison—like all attempts to box in Loggerhead—are inadequate. "Scrambled Tracks," with its "Waiting Room"-esque bassline and pugnacious delivery from Romans-Hopcraft, feels like going 12 relentless rounds with a prizefighter. By the time the song ends, you're searching your body for bruises. I got to see Wu-Lu in person at by:Larm in Norway this year, and the live set delivered on the fury that bursts from every second of his stunning debut. Loggerhead is a record that brooks no compromise.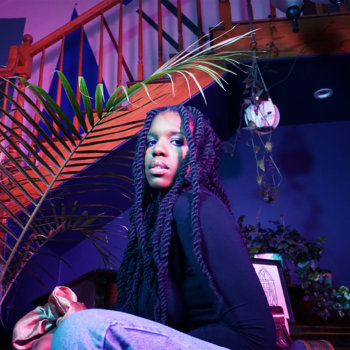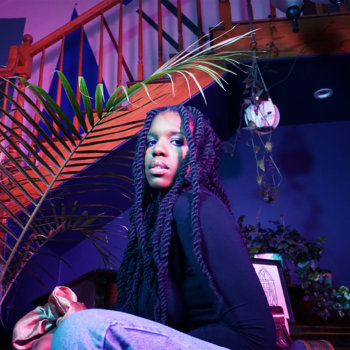 Merch for this release:
Compact Disc (CD), Cassette, Vinyl LP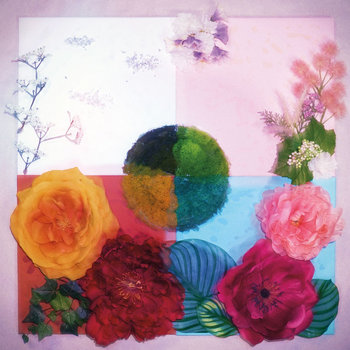 I'm obsessed with this record and find something new on it each time I listen. With its lush and layered tracks, Zenizen (born Opal Hoyt)'s newest album is a tour de force. Hoyt has relocated multiple times in her life and that sense of wandering permeates the album with a transient and genre-fluid feel. My favorite track is "Coming Home" with its yearning lyrics and futuristic soul sound—Hoyt's vocals shine against the experimental, disjointed production. It's followed by the 8-bit video game styled "Aja" which could be at home in a video game about Hoyt's life. I also enjoyed the soulful "I Would (…but you want me down," which features Brooklyn rapper Nappy Nina. P.O.C pushes a lot of stylistic boundaries to create a sound that is singularly Hoyt's.