BEST OF 2022
The Best Albums of 2022: A – D
By Bandcamp Daily Staff · December 05, 2022
Two years ago, the editors of Bandcamp Daily made the decision to stop ranking our year-end list. (If you want to read the rationale behind that decision, you're in luck: I wrote many, many words on the subject.) In 2020 and 2021, we decided to group albums thematically. But as we set about that process again this year, we found even that approach limiting. So what we've decided to do instead is present the albums alphabetically. Then, on Friday, we'll give you a list of what we consider to be the Essential Albums of 2022. And if you press that big play button just beneath the headline, you'll be able to listen through all of the selections in each day's list and—hopefully—find your next favorite album.
—J. Edward Keyes, Bandcamp Editorial Director
Go to:
The Best of the Best: The Year's Essential Albums
The Best Albums of 2022: E – L
The Best Albums of 2022: M-Q
The Best Albums of 2022: R – Z
---
Charlotte Adigéry & Bolis Pupul
Topical Dancer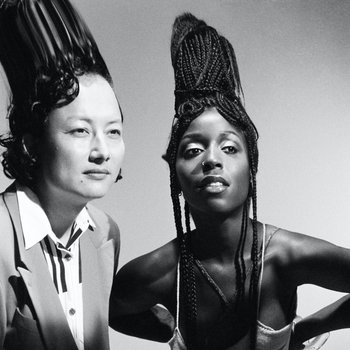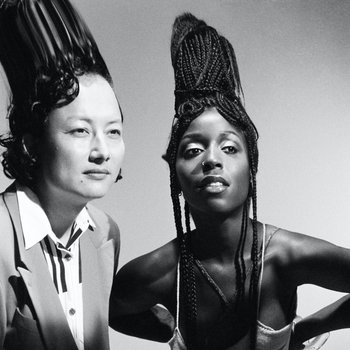 Merch for this release:
2 x Vinyl LP, Compact Disc (CD)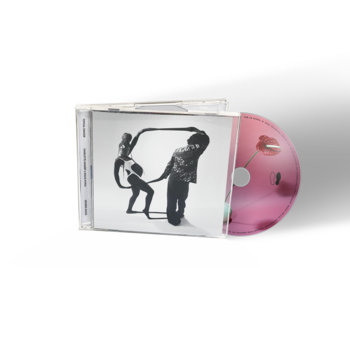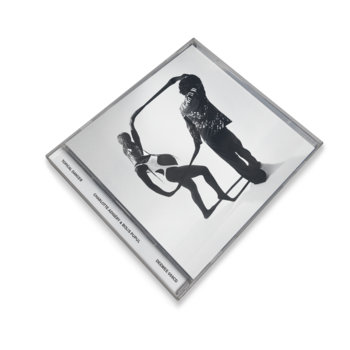 Charlotte Adigéry & Bolis Pupul tackle sensitive issues with levity on Topical Dancer. In a political climate where misogynists, racists, and bigots seem to feel uniquely empowered to be openly vile, the Belgian duo defangs enmity not with equal and opposite energy, but with glib dismissal. Sliding freely between French, English, and Creole, the lyrics address topics like gender acceptance and xenophobia with a light touch and heavy electroclash beats, making the haters look patently ridiculous. The record's off-the-wall sound is bursting with humor, too, with one track even chopping up a hysterical cackle into a stabbing percussive beat. Topical Dancer offers an alternative to doomscrolling and dread in the face of bad news: give it the side-eye and laugh it off.
—Shy Thompson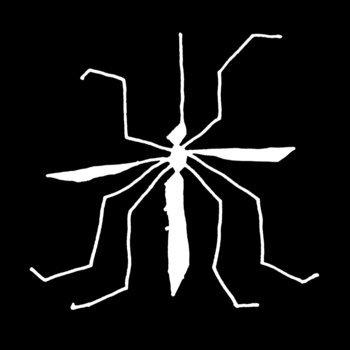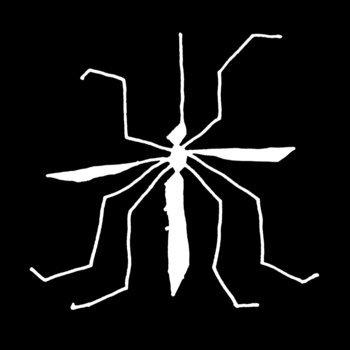 Merch for this release:
Vinyl LP, Cassette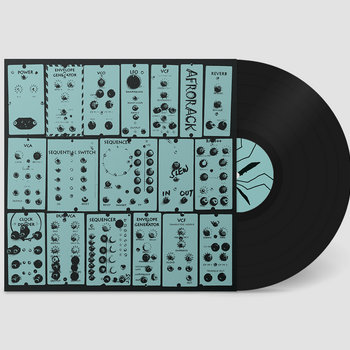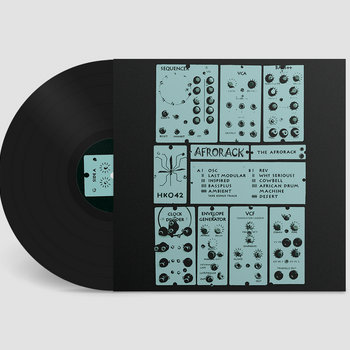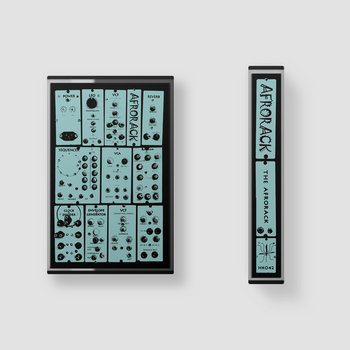 If Khyam Allami made headlines last year for decolonizing the software of electronic music production, Ugandan musician Bamanya Brian (aka Afrorack) made history in 2022 for doing the same for hardware. While his Afrorack equipment garnered attention back in 2019 as the first African DIY modular synth, it was only this year that its musical potential was made manifest. Afrorack uses the modular system not just to imitate Euro-American sounds, but to disrupt them with East African rhythms and scales. Taken along with other Nyege Nyege-affiliated artists like Pisco Crane, Brian and his Afrorack stake an African counterpoint to Euro-American narratives of innovation.
—James Gui
Read our Album of the Day on The Afrorack.
Read about Afrorack in Musicians Turning Trash into Musical Treasure.
Merch for this release:
Vinyl LP, Compact Disc (CD), Cassette, T-Shirt/Shirt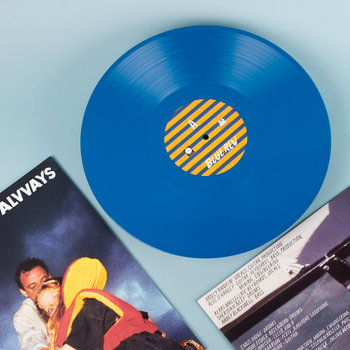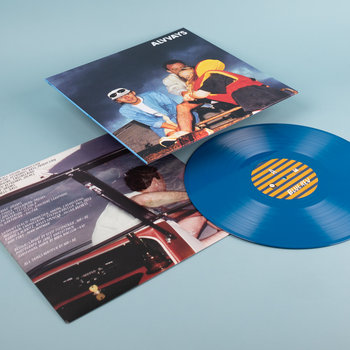 Five years removed from their stellar sophomore album, Alvvays sprint out of the gates on "Pharmacist," Blue Rev's lead single and opening track. The tune teases with a brittle drum machine and low pass filter for just a few short seconds, creeping like a roller coaster's initial incline before launching headlong into an abyss of distortion. For a band so fond of jangly guitars and cozy melodies, it's a shock how hard Alvvays can hit each time they break a chair over your back with a well-placed chord change, or channel their inner Ramones through a song like "Pomeranian Spinster." Modernizing the lo-fi crunch of forebears like Henry's Dress and Boyracer without sacrificing their twee wiles, Alvvays remind us that the "power" in power pop is more than just a label.
—Jude Noel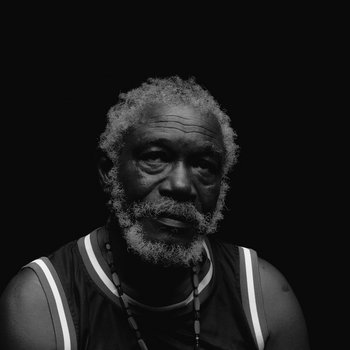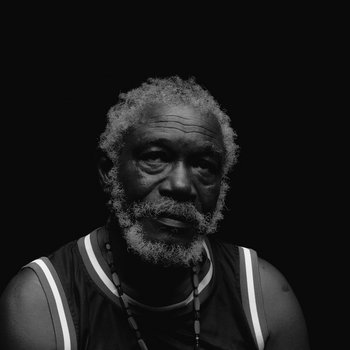 Merch for this release:
, Vinyl LP, Compact Disc (CD)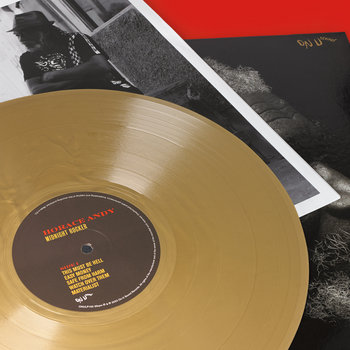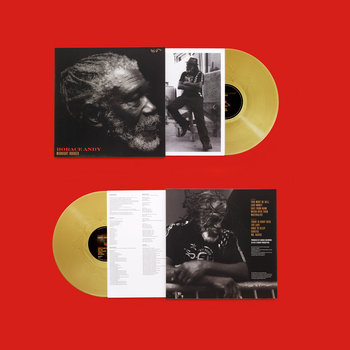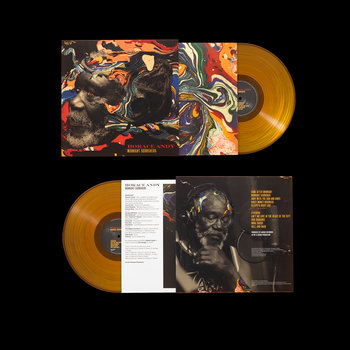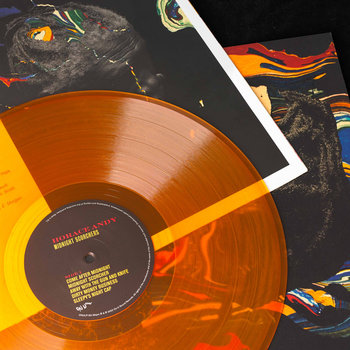 One of the best things about the latest record from reggae icon Horace Andy is how much like a Horace Andy record it sounds. There was—mercifully—no attempt to go the loathsome Rick Rubin Route: strip everything all the way back and make it somber and serious, so that the whole thing feels like someone obnoxiously whispering in your ear: "Pssst, this artist that you love is going to die soon!" Instead, genius producer Adrian Sherwood nails the same sense of mystery that inhabited Andy's best work in the '70s: big, echoing, dubby sounds heavy on bass and percussive rimshots, clearing plenty of room for Andy's majestic voice. And the legend's still got it, that peerless vibrato wobbling between a snaking melodica on "Easy Money," that pained upper register kicking off the ghostly "Materialist." The songs—a combination of older Andy songs and new material—find Andy revisiting classic concerns like the perils of capitalism and the alluring, but fleeting, temptations of the flesh. They are messages as ageless as the person delivering them.
—J. Edward Keyes
Read our Album of the Day on Midnight Rocker.
Listen to an interview with Midnight Rocker producer Adrian Sherwood on Bandcamp Weekly.
Authentically Plastic
Raw Space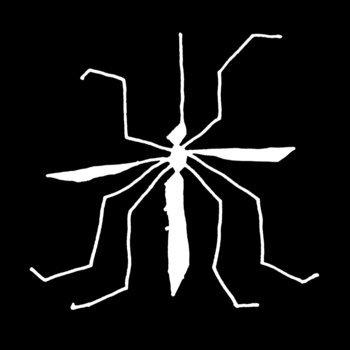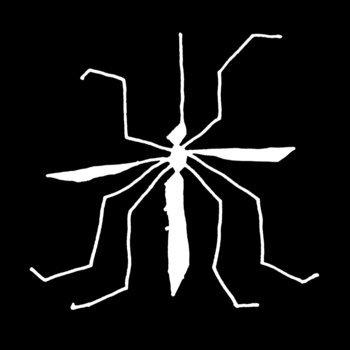 Merch for this release:
Vinyl LP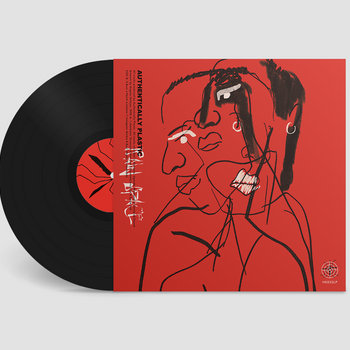 Nyege Nyege's own "demon of the Nile" released their debut album this year, right as the collective's festival returned after two long years of COVID-19 cancellations. A crucial year for independent collectives, the triumphant return of Nyege Nyege Fest this year was an emphatic statement of resilience. In a similar vein, Raw Space turns into sound the synergy between revolutionary sounds and staunch politics that is necessary for survival in Uganda's presently conservative political environment. Channeling the serendipity of chaos, Authentically Plastic uses noisy sound design and polymetric programming to construct another landmark album for Uganda's scene at a crucial moment for its future.
—James Gui
Read our Album of the Day on Raw Space.
Merch for this release:
Vinyl LP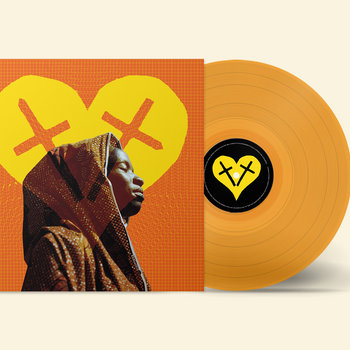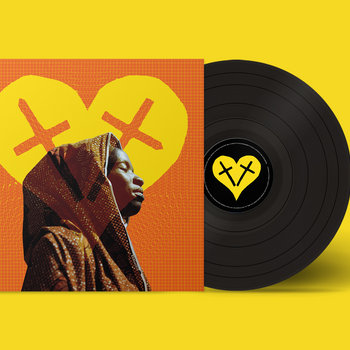 Producer Francis Ayamga is partly responsible for putting the music of the Fra Fra people from northern Ghana on the map, thanks to his productions for kologo icon King Ayisoba and his work with dozens of other local musicians—many of which are collected on the excellent This is Fra Fra Power compilation. This year Ayamga—the son of a Fra Fra chief, and thus extremely knowledgeable and skilled in traditional Fra Fra music—unleashed his idiosyncratic production style on God Created Everything by popular gospel singer Linda Ayupuka, combining traditional instrumentation and call-and-response vocals with sparkling synths, rapid-fire beats, and drum machine polyrhythms. Ayupuka and Ayamga achieve an electrifying syncretism on this album, giving Fra Fra gospel its rightful place on the global dance music stage.
—Megan Iacobini di Fazio
Read our interview with Linda Ayupuka.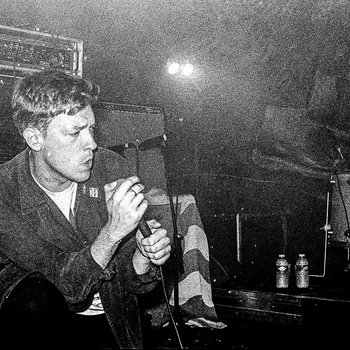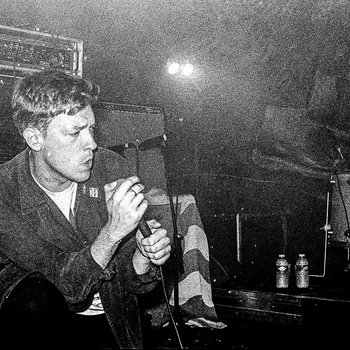 Merch for this release:
Compact Disc (CD), Vinyl LP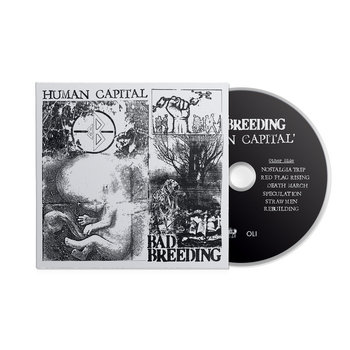 More than perhaps any other punk band today, Bad Breeding seem preternaturally able to make music that sounds the way it feels to live in today's world. Amid washes of feedback and tense guitar noise, ominous beats, and dominant bass lines, vocalist Chris Dodd spits out diatribes against capitalism and all its exploitative trappings. Human Capital is anarcho-punk at its finest, with songs that are so tight, so heavy, so infectious, I dare you to find fault; the artful "Joyride" is impeccable. In their review of this record, Maximum Rocknroll asked, "Is this the album of the year?" You'd be hard-pressed to find a better one.
—Kerry Cardoza
Read our Album of the Day on Human Capital.
Merch for this release:
Compact Disc (CD), Vinyl LP
In the midst of pandemic despair, Brazilian singer/songwriter and producer Bruno Berle crafted a cozy, earnest meditation on love and the rugged environs in which it can flourish. Released via UK imprint Far Out Recordings, No Reino Dos Afetos (or In the Realm of Affections) avoids superlative platitudes in favor of mood-building, jumping between vaporwave bossa nova ("Até Me Violão") and ambient field recordings ("Virginia Talk"). With a production assist from batata boy, Berle weaves in a plethora of global references, injecting lo-fi beats with American R&B on "Quero Dizer," while Ghanian highlife transforms cuts likes "Só O Amor" and "Só Nós Dois" into borderless notes on burning romance.
—Richard Villegas
Listen to an interview with Bruno Berle on Bandcamp Weekly.
Barbie Bertisch
Prelude
Merch for this release:
Vinyl LP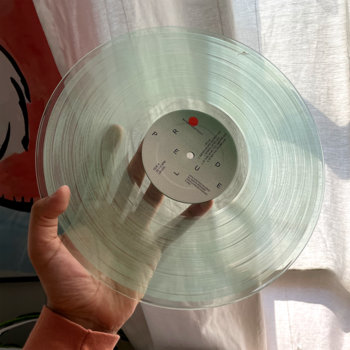 It's been, quite literally, a flammable year for New York's dance music scene. A fire at local stalwart Bossa Nova Civic Club kicked off 2022, followed by an arson months later at the newly-opened Rash Bar across the street; both establishments had to close temporarily as a result. So when Barbie Bertisch dropped Prelude in the dead heat of summer, its cool, balearic ambience was a welcome change of pace. The co-founder of beloved monthly zine Love Injection, Bertisch's foray into production represents a new beginning for the DJ and radio host. But its remarkable consistency reflects the resilience of a scene subject to the vicissitudes of the times.
—James Gui
Merch for this release:
Vinyl Box Set, 2 x Vinyl LP, Compact Disc (CD), Cassette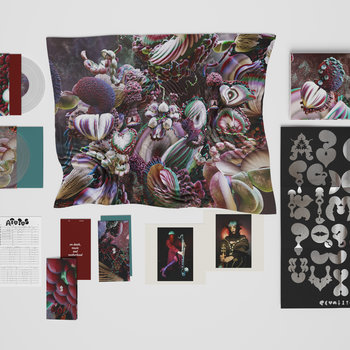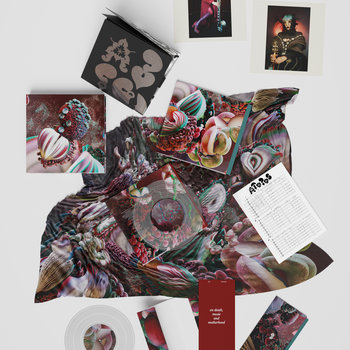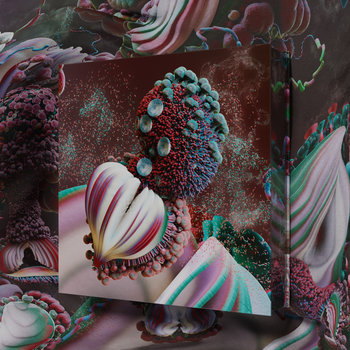 Björk has characterized her 10th record, Fossora, as a "mushroom album," a work of "biological techno," and "a pacifist, idealistic album with flutes and synths and birds," and Björkiest of all, "when you walk into this fantasy, have a lunch and farrrt [sic], and do normal things, like meet your friends." In theory, her approach seems quirky and comforting, a bit of light-hearted escapism; in practice, Björk's fungi fascination provides the bedrock for an earthy, gabber-inflected electronic epic celebrating her late mother, the environmentalist Hildur Rúna Hauksdóttir; and the interconnectedness of all terrestrial life, spore-based or otherwise. To that end, the artist's own bonds, both personal and creative, enrich the record throughout; in addition to reuniting with serpentwithfeet and teaming with Indonesian dance duo Gabber Modus Operandi, Björk brings her own children into the mix on "Ancestress" and "Her Mother's House," a haunting pair of elegies written in Hauksdóttir's memory that feature vocals from son Sindri and daughter Ísadóra, respectively. Fossora is the sound of Björk at her most fantastical, but also her most intimate: a glorious enigma befitting its legendary maker.
—Zoe Camp
Merch for this release:
2 x Vinyl LP, Compact Disc (CD), Cassette, Vinyl Box Set
Since releasing their debut album For the first time early last year, Black Country, New Road have reached nearly radioactive levels of hype, netting unanimous critical praise, selling out world tours, and amassing a fanbase so dedicated, the band's Genius pages read closer to term papers. On that album, the London septet's ambitious melange of arena rock, minimal folk, UK jazz, baroque pop, noise, and klezmer, forged through years of classical training; combined with frontman Isaac Wood's abstract, allusion-inundated wordplay, suggested sophisticated bunch with a literary bent. February's anticipated sequel Ants From Up Here applies a more chaotic, carefree mindset, with BCNW "throwing shit at the wall and making it stick," per the Bandcamp description. Delicate woodwinds duke it out with militant drums; softly plucked paeans exploding into unruly jazz jams; at one point, Wood draws connections between long-dead British kings, snow globes, and mental illness, his quivering voice somewhere in the uncanny valley between unconsolable sadness and barely controlled laughter. Considering Wood departed the band shortly after the album's release, one can only speculate where BCNR go from here. Either way, the hype train keeps on rolling. As it should!
—Zoe Camp
Read "For Fans Of: Black Country, New Road's 'Ants From Up There.'"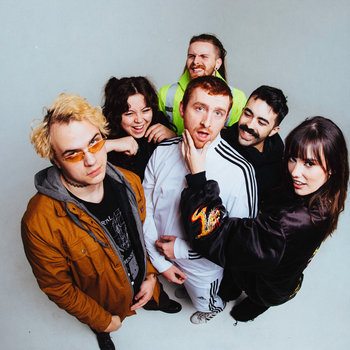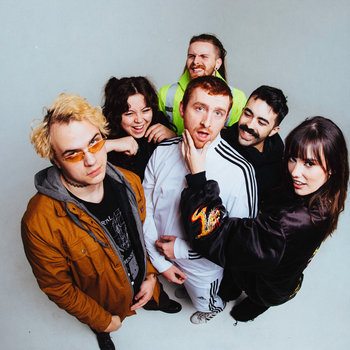 Merch for this release:
Vinyl LP, Compact Disc (CD), Cassette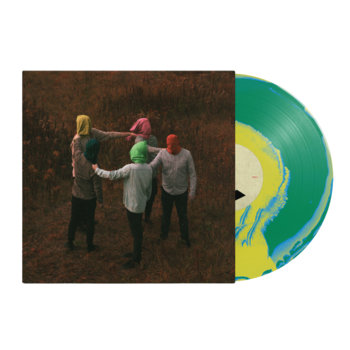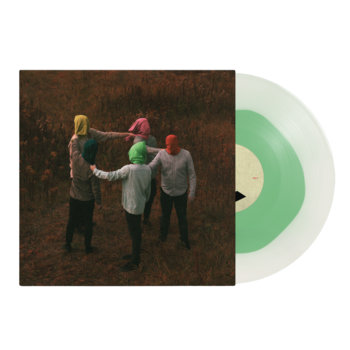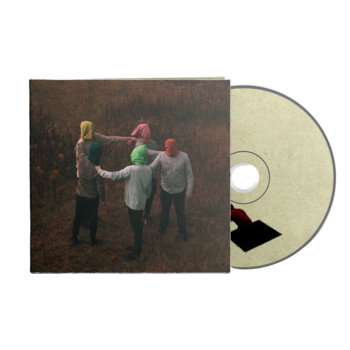 Even as avant-minded metalcore albums go, Celebrity Therapist is exceptionally chaotic. Atlanta band Callous Daoboys string hundreds of manically compressed genre-hops—ranging from rock opera to dark ambient to flamenco to emo-pop—into one riff-flipping, time-signature-confounding fusillade. But don't dare call the Daoboys' sophomore breakthrough "random." Celebrity Therapist's sonic onslaught belies not only its compositional ingenuity but its clear-minded declaration of cross-generational warfare. Frontman Carson Pace twists his rage against cultish conservative/neoliberal groupthink into a dense tangle of absurdist-tangent lyrics. The result is pyrotechnic protest music that wields the young Daoboys' conversance with information overload as a weapon against algorithm-age ignorance.
—Julian Towers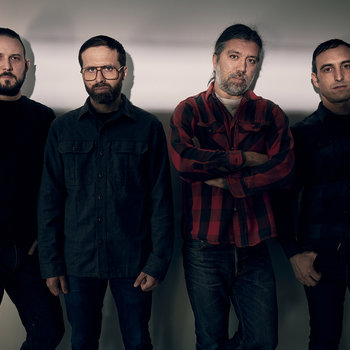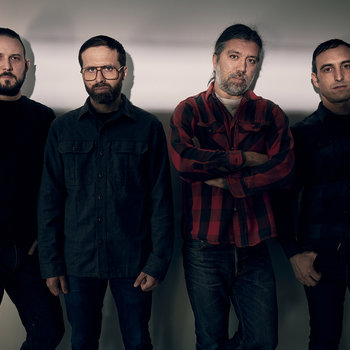 Merch for this release:
2 x Vinyl LP, Compact Disc (CD), T-Shirt/Shirt, Sweater/Hoodie, T-Shirt/Apparel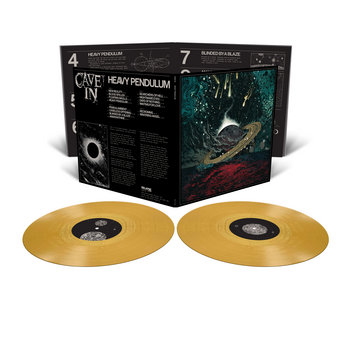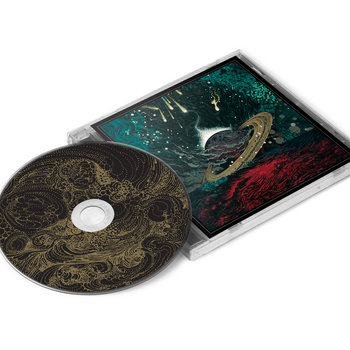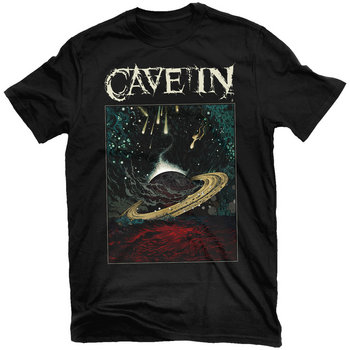 Cave In's Heavy Pendulum is a lyrical tableau of dumpster fires, exploding suns, and one unlucky person slipping right off the side of a mountain. Written at the dawn of the pandemic—marking the first full Cave In project since the tragic 2018 death of bassist Caleb Scofield in a traffic accident—its disastrous outlook seems fitting. But the band's grooviest album yet—traversing Southern-fried sludge, brazen metal heaviness, and melancholy, blacklight gloom—is ultimately about managing grief. On the title track, guitarist Stephen Brodsky suggests life has a way of eventually swinging you through the eye of the storm. And aglow in opalized acoustic guitar, "Reckoning" has the long-running band promising to persevere through art: "We're going to celebrate with the songs that we sing."
—Gregory Adams
Read our Guide to Cave In.
Merch for this release:
Vinyl LP, Compact Disc (CD), Cassette, T-Shirt/Shirt, Sweater/Hoodie, , Button/Pin/Patch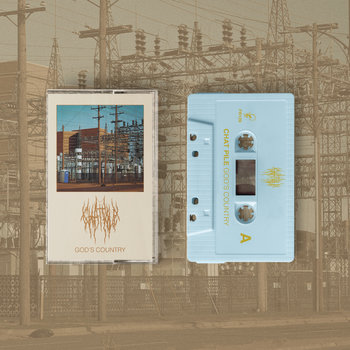 Scraping at the literal and psychic confines of middle American life with the feral energy of a raccoon trapped in a dumpster (or, perhaps, a freak on a leash), Oklahoma City's Chat Pile made the crossover heavy album of the year by, ironically, dialing into their own inability to escape their hometown. God's Country folds everyday horror stories—homelessness, commercial callousness, escape into drug use gone terribly wrong—directly into an array of curiously cozy, '90s industrial/sludge/nu metal reference points. This is a vision of a world so cold that reconstructing your hazy childhood memories of Mudvayne riffs qualifies as a legitimate form of coping, and in Chat Pile's case, deliverance.
—Julian Towers
Read our interview with Chat Pile.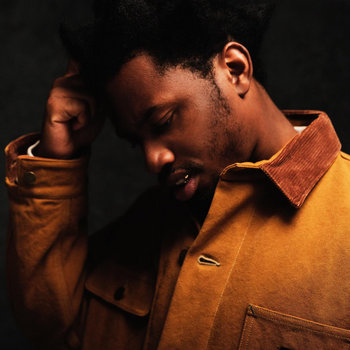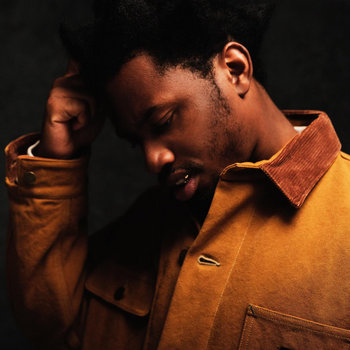 Merch for this release:
Compact Disc (CD), Vinyl LP, , Cassette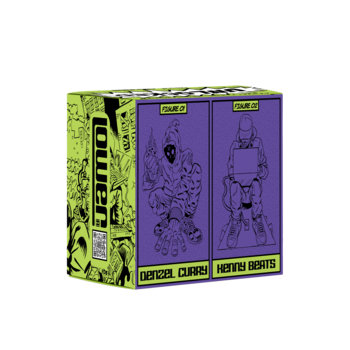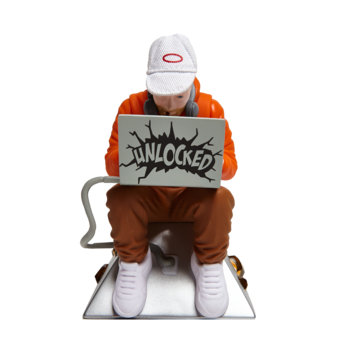 On Melt My Eyez See Your Future, Denzel Curry compares himself to big-screen heroes like Western movie star John Wayne and blind swordsman Zatoichi. Those comparisons feel well-earned, with Curry working toward an overarching self-awareness. Fans will recognize some of Curry's longtime stressors, like how he feels like a moving target on "John Wayne," with "crackers out here shooting joggers." But at the album's best, he also recognizes how he's taken that anger out on others. Curry now sees how self-improvement is a hero's journey in of itself; on "Melt Session #1," he raps  "Eyes remain in freeze mode, I'm stuck in fight-or-flight/ I'm deflecting my daily problems within my daily life." Fortunately for us, thanks to how willing he is to be vulnerable, that life doesn't have to be a lonely one.
—Christina Lee
Read our Guide to Denzel Curry.
Merch for this release:
Compact Disc (CD), 2 x Vinyl LP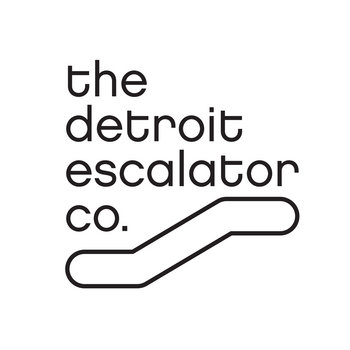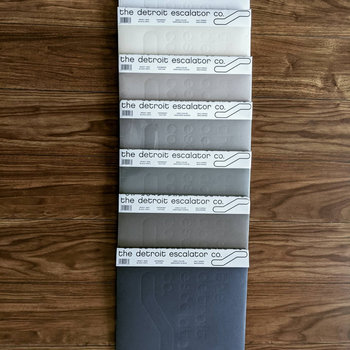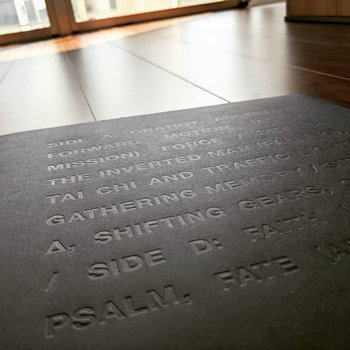 With his 1996 album as Detroit Escalator Company, Neil Ollivierra quietly changed the course of Detroit music history—not to mention techno as we know it. In sharp contrast to the rest of his peers in the underground at the time, who followed the escapist, sci-fi playbook drafted by The Belleville Three and Microworld, Ollivierra took a more subdued, contemplative approach, scaling back the assertive, club-ready elements in favor of hushed, contoured synths, organic percussion, and field recordings pulled from everyday life in Detroit. The record, while beloved by locals, sadly remained largely unknown to the rest of the world until this past February, when it received an expanded reissue from Swiss label Mental Groove Records. Arielle Gordon said it best in our review: "Soundtracks [313] is a living memory of a city with a cultural export that outpaced its physical one. Its new reissue, which includes six bonus tracks, makes the argument that Ollivierra is as central to the development of techno beyond the boundaries of the dancefloor as his more renowned counterparts."
—Zoe Camp
Read our Album of the Day on Soundtrack [313] + 6.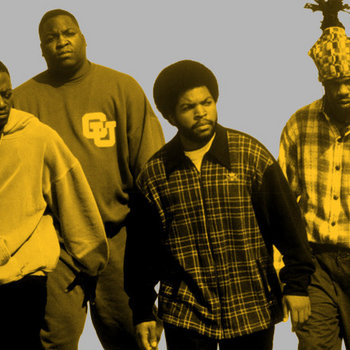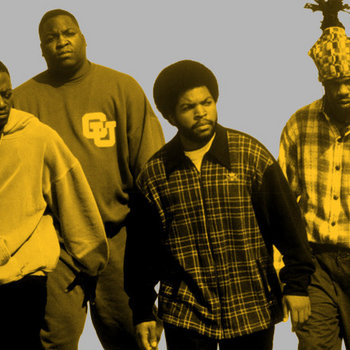 If the big story in underground hip-hop over the last few years has been the rise of upstate New York—not only with Griselda, but also regional neighbors like Che' Noir and 38 Spesh—then I'd like to posit that 2022 belonged to Lynn, Massachusetts. Like all local scenes, it didn't come out of nowhere. Lynn has always had a vibrant hip-hop community, beginning with Tragic Allies in the '10s and then setting a match to tinder when that group's Estee Nack joined forces with local surrealist al.divino and began churning out a steady string of gloriously mind-bending hip-hop albums. This year, the scene's growth seemed to accelerate, with artists like The Mellos and The Hidden Character taking the area's trademark "splash sound"—a relentless volley of syllables dished out with little regard to rhythm or meter—to stranger peaks. So it's only fitting that the scene's two chief architects should return with a sequel to the 2016 album that first established their M.O. It is a giddy, rambunctious delight, a queasy cauldron of heat-warped samples topped with mile-a-minute rants from Divino and Nack that dare you to make sense of them. It is, to say the least, polarizing—Nack's appearance on Westside Gunn's Peace "Fly" God seems to have enraged as many people as it delighted. But it is undeniably unlike anything else in the scene, and for those of us whose idea of a perfect Friday double feature is Holy Mountain (1973) followed by Inland Empire (2006), Triple Black Diamonds 2 is the hip-hop album we've been waiting for.
—J. Edward Keyes
Read our interviews with al.divino and Estee Nack.