BEST OF 2021
The Best Jazz of 2021
By Dave Sumner · December 24, 2021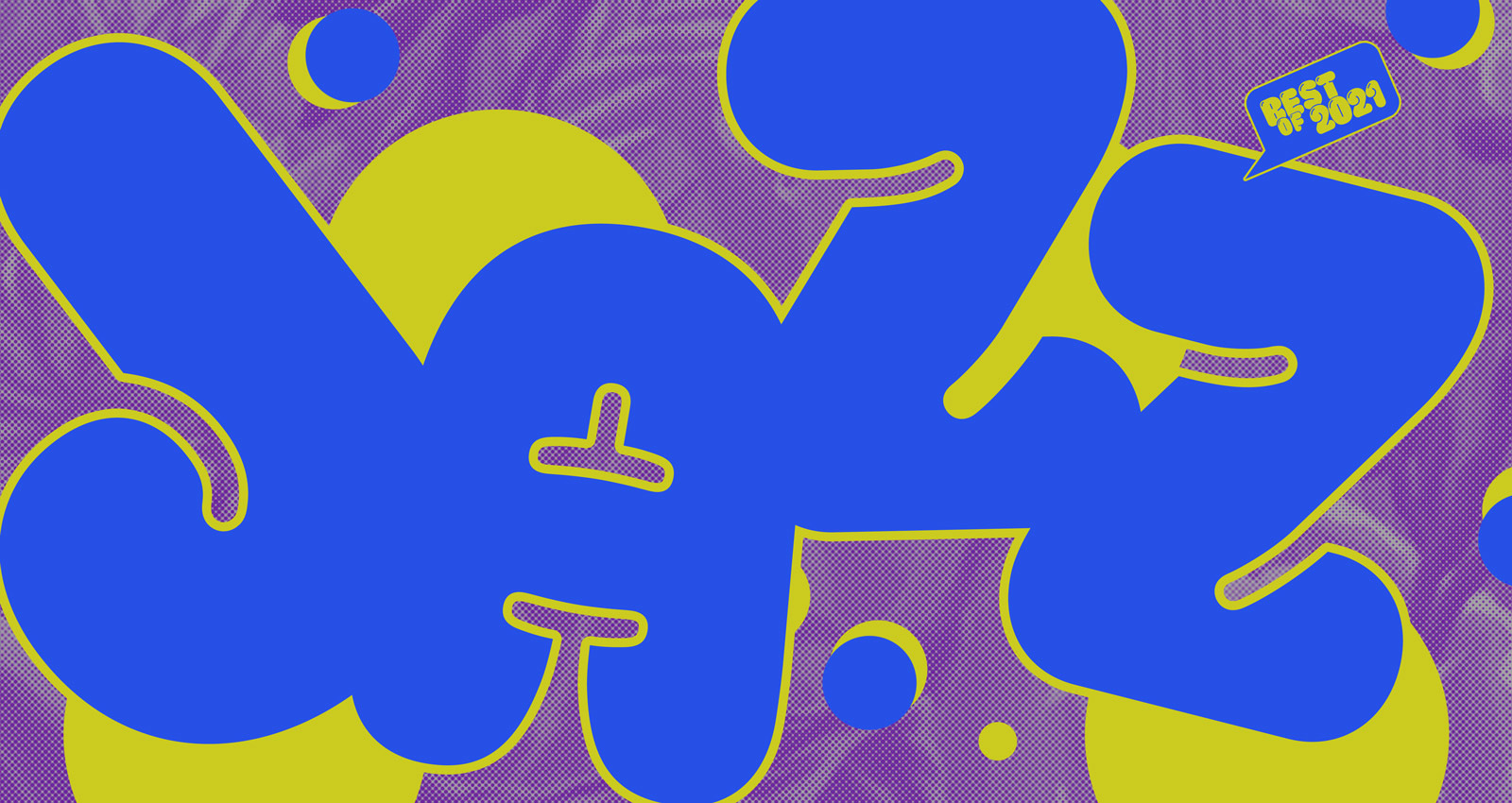 There are any number of distinguishing characteristics that make a record one of the best of the year. One such of those is inventiveness—of expressing the heart of jazz and, at the same time, redefining it. There are also those albums that take the existing language but voice it in such a way that it feels as startling as the creation of a new letter in the alphabet. But sometimes, all it takes is an expression of stunning resonance—something so breathtaking it seems impossible that it was created by humans. This (entirely too short) picture of jazz on Bandcamp in 2021 contains albums that land on all three of those categories—and countless others besides—proving that the horizon line of what jazz can be is still far away and full of possibilities. Let's begin.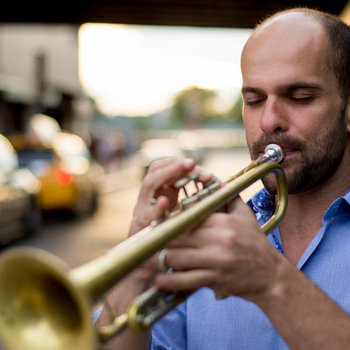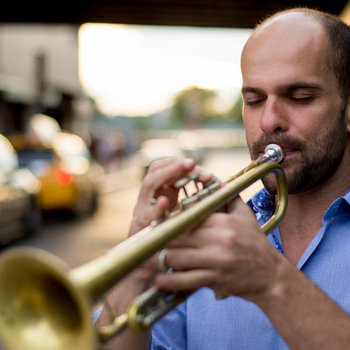 On The Other Shore, Amir ElSaffar's 17-piece orchestra operates at a collision point. Trumpeter ElSaffar wanted his ensemble Rivers of Sound to explore the contrasts between jazz and Arabic music, and to muddy the waters between composer and ensemble, composition and improvisation. But just as thrilling as the clash of different elements were the surprising interconnections in the way that Arabic music and jazz flowed back and forth—sometimes crackling like an electrical charge, other times as softly as ocean tides. On this brilliant recording, ElSaffar celebrates differences and obliterates distances. Joining ElSaffar are Jason Adasiewicz on vibraphone; Tareq Abboushi on buzuq; Naseem Alatrash on cello; Fabrizio Cassol on alto saxophone; Carlo De Rosa on acoustic bass; Dena El Saffar on violin and joza; John Escreet on piano; Ole Mathisen on saxophones; Tim Moore on dumbek, naqqarat, and frame drum; Miles Okazaki on guitar; JD Parran on bass saxophone and clarinet; Mohamed Saleh on oboe and English horn; Rajna Swaminathan on mridangam; Zafer Tawil on oud and ney; Nasheet Waits on drums; and George Ziadeh on oud.
Daniel Carter, Tobias Wilner, Djibril Toure, Federico Ughi
New York United, Volume 2
Merch for this release:
Vinyl LP, Compact Disc (CD)
Wind instrumentalist Daniel Carter, keyboardist-percussionist-electronics wizard Tobias Wilner, bassist Djibril Toure, and drummer Federico Ughi have created an album that sweeps the listener away with a dizzying array of expressions, punctuating those endless interludes with stunning moments of melodic and rhythmic imagery. The sensation is one of always being in the moment, and yet fully immersed in the flow from the first note to the last. You could single out the expert musicianship, or the remarkable cross-pollination of avant-garde, spiritual jazz, electronic effects, and minimalism, and still not come anywhere close to encapsulating the music's raw majesty.
Anna Webber
Idiom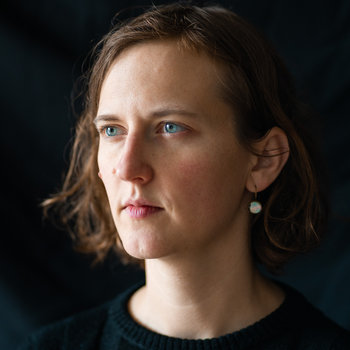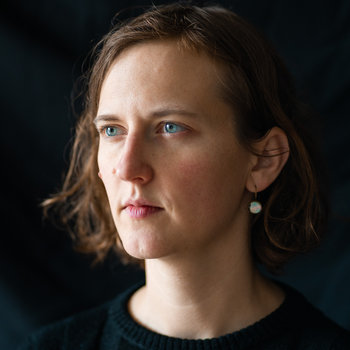 Merch for this release:
Compact Disc (CD)
Anna Webber keeps hitting new peaks with each new recording. The alto saxophonist has navigated the wide-open post-bop landscape with an unpredictable expressionism, in songs that are as likely to incorporate intricate clockwork precision as they are dreamy thought-forms, silent cold shoulders, or wild left hooks. This double-disc, featuring both her Simple Trio with drummer John Hollenbeck and pianist Matt Mitchell as well as an expanded ensemble, is yet one more remarkable peak.
Trondheim Jazz Orchestra & Ole Morten Vågan
Plastic Wave
Merch for this release:
Vinyl LP, Compact Disc (CD)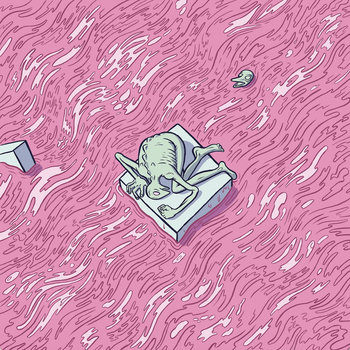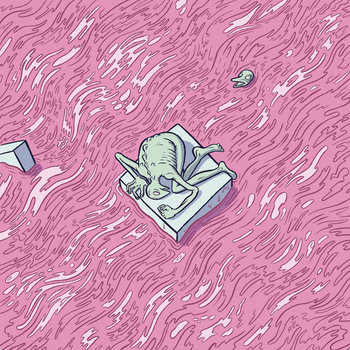 The modern scene is blessed with an army of big bands and jazz orchestras, all of them annihilating the mistaken impression that big band jazz is an antiquated music form. The Trondheim Jazz Orchestra has a well-established history of making big band jazz of the present while keeping an eye trained on the future. This phenomenal session with Ole Morten Vågan is, arguably, the masterpiece of their rich catalog. The TJO is eminently lyrical, even when they're in attack mode, and they retain a lethal sharpness when settling into a dreamy harmonic embrace. Counting forward-thinking artists like Sofia Jernberg, Ola Kvernberg, Kjetil Møster, and Gard Nilssen among their numbers, their proclivity for inspirational, inventive music should come as no surprise.
Merch for this release:
Compact Disc (CD)
Artists like Tomoko Omura illustrate just how vast the potential for musical evolution in jazz still remains. The violinist has created a series of delightfully intriguing records that re-envision the folk songs and modern pop tunes of her native Japan as jazz arrangements. Hearing her melodies travel the path from folk and pop to jazz, from NYC to Shizuoka, from nostalgic past to curious present, is as thrilling as it is fun. And because her own history is woven into the music's foundation, it's possible to detect Tomoko's own personal perspective in the material, as well as the fusion of pop culture and tradition.
James Brandon Lewis / Red Lily Quintet
Jesup Wagon
Merch for this release:
Vinyl LP, Compact Disc (CD)
Jesup Wagon gets the nod, but I could've just as easily chosen either of James Brandon Lewis's 2021 sessions—because there's no way a 2021 Best of Jazz column doesn't include Lewis's name. The tenor saxophonist has established himself as a preeminent voice in the scene, and rightly lauded as a star in jazz's lineage of tenor saxophonists. Lewis's talent for matching a thrilling intensity with sharp melodicism is a potent combination, recalling tenor saxophonists from the prior century, when hard bop was transitioning to looser structures, expansive instrumentation, and unrestrained volatility. That era is especially relevant to Jesup Wagon. Lewis—joined by bassist William Parker, cornetist Kirk Knuffke, cellist Chris Hoffman, and drummer Chad Taylor—dive into the inside-out approach, when jazz traditions were reshaped into something strangely familiar yet exquisitely strange. It's an approach from the past that Lewis shepherds into a very modern sound.
Merch for this release:
Vinyl LP, Vinyl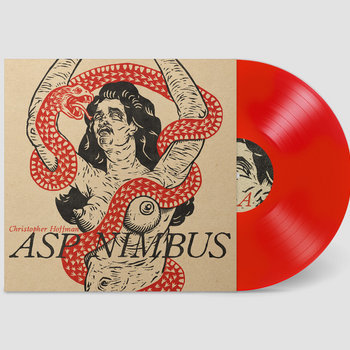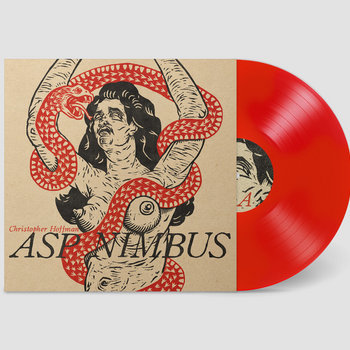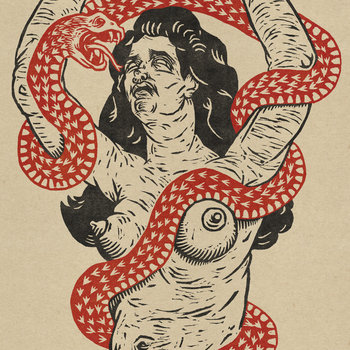 An avant-garde session with cello, vibraphone, bass, and drums shouldn't work as well or flow as effortlessly as the 2021 release from Christopher Hoffman. But the cellist, and each of the quartet members, are alumni of the great composer Henry Threadgill's projects, so it should come as no surprise that Asp Nimbus makes the unexpected feel logical, and the miraculous as simple as the voicing of a lovely melody. Vibraphonist Bryan Carrott, bassist Rashaan Carter, drummer Craig Weinrib, and guest pianist David Virelles join Hoffman on what is arguably the most fascinating session of 2021.
Merch for this release: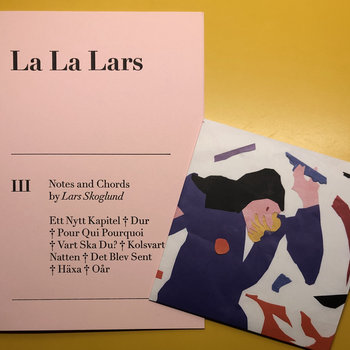 There's nothing particularly simple about the music of La La Lars, but its unassuming delivery and easy-going cadences are what make it so winning. Over the course of three spectacular recordings, the quintet of drummer Lars Skoglund (also on acoustic guitar and keyboards), trumpeter Goran Kajfeš, wind instrumentalist Jonas Kullhammar, pianist-keyboardist Carl Bagge, and bassist Johan Berthling have perfected a method for imbuing intense melodies with a disarming presence, of reshaping the swirling gusts of winter to accompany a pleasant stroll on a spring day.
Merch for this release:
Vinyl LP, Compact Disc (CD)
The electro-acoustic approach is a staple of the modern jazz scene, but it's rare to encounter an album that hopscotches across the landscape as adroitly as this 2021 release from Rachel Eckroth. The pieces of The Garden touch on new- and old-school sounds, expressions that speak to the heart of jazz as well as those lurking far out on the fringes, all of it shaking out into a cohesive whole. The keyboardist, joined by bassist Tim Lefebvre, drummer Christian Euman, tenor saxophonist Donny McCaslin, soprano saxophonist Andrew Krasilnikov, guitarist Nir Felder, and keyboardist Austin White, lays down a musical statement with The Garden—an album boasting multiple strengths, and no weaknesses.
Merch for this release:
Vinyl LP
Though Steven Bernstein's Millennial Territory Orchestra is situated within the modern school, a key part of the music's appeal can be attributed to the way the trumpeter channels the music's past into its present. There's a captivating quality to the way the MTO guides the blues, traditional jazz, and popular music into the confluence of their eccentric lyricism. The prevailing sense of playfulness is contagious, and even during those interludes that spark a cerebral connection, things never stray from an abiding joyfulness. Trombonist Curtis Fowlkes, bassist Ben Allison, clarinetist Doug Wieselman, violinist Charlie Burnham, drummer Ben Perowsky, guitarist-banjoist Matt Munisteri, and saxophonists Peter Apfelbaum and Erik Lawrence join Bernstein on one of 2021's very best.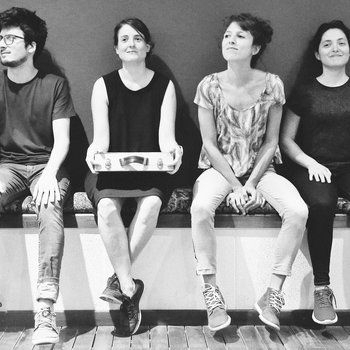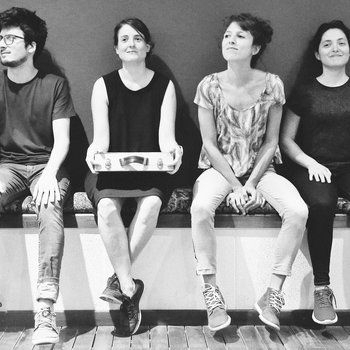 The quartet of pianist-keyboardist Rocío Giménez López, guitarist Luciana Bass, contrabassist Fermín Suarez, and drummer Rosina Scampino execute a deliriously fun, thrillingly clever mash-up of Ornette Coleman's and Albert Ayler's "Lonely Woman" and "Saints," follow that feat with an enchanting rendition of Paul Motian's "Abacus," and then bundle it all up with three inspired renditions of additional Coleman pieces that snap right into place with the spirit and the soul of the originals. The Argentinian quartet's Reunión en la granja is a stellar example of incorporating the past into a brand new expression of the present.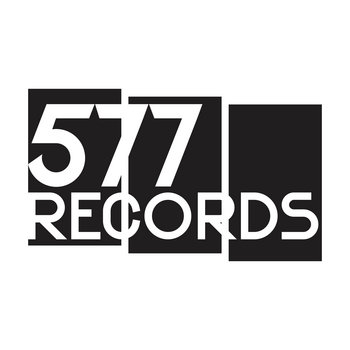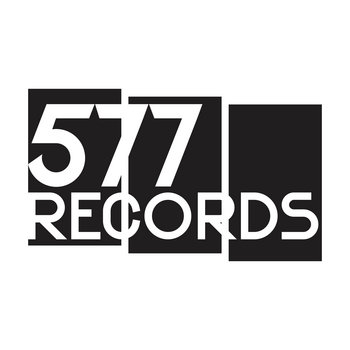 Merch for this release:
Compact Disc (CD)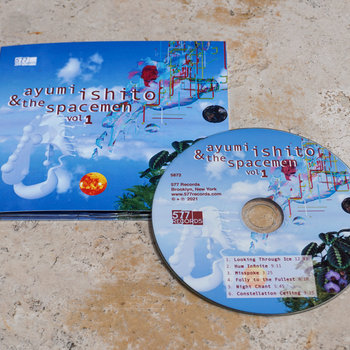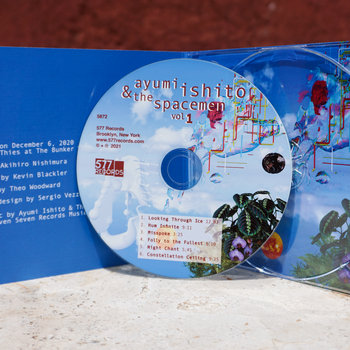 Spiritual jazz and modal jazz have experienced a rebirth on the modern scene, almost saturating the new release listings in any given month. This is a good thing. There's nothing quite like hearing the way new generations of musicians interpret and transform older sounds. On her 2021 release, Ayumi Ishito offers up a stunning vision for the potential of cosmic jazz in today's music climate. The tenor saxophonist leans heavily toward the concept of drifting in space—rather than the prior century's approach, where melodies were as bright and fat as the moon. The inaugural volume of The Spacemen project takes a firm electronic approach with plenty of nuance, bringing together Theo Woodward on synthesizer; Jake Strauss on guitar and bass; Steven Bartishev on drums; Nebula and the Velvet Queen with a theremin; and Ishito adding plenty of effects, along with her tenor sax.