BEST OF 2021
The Best Hip-Hop Albums of 2021
By Phillip Mlynar · December 20, 2021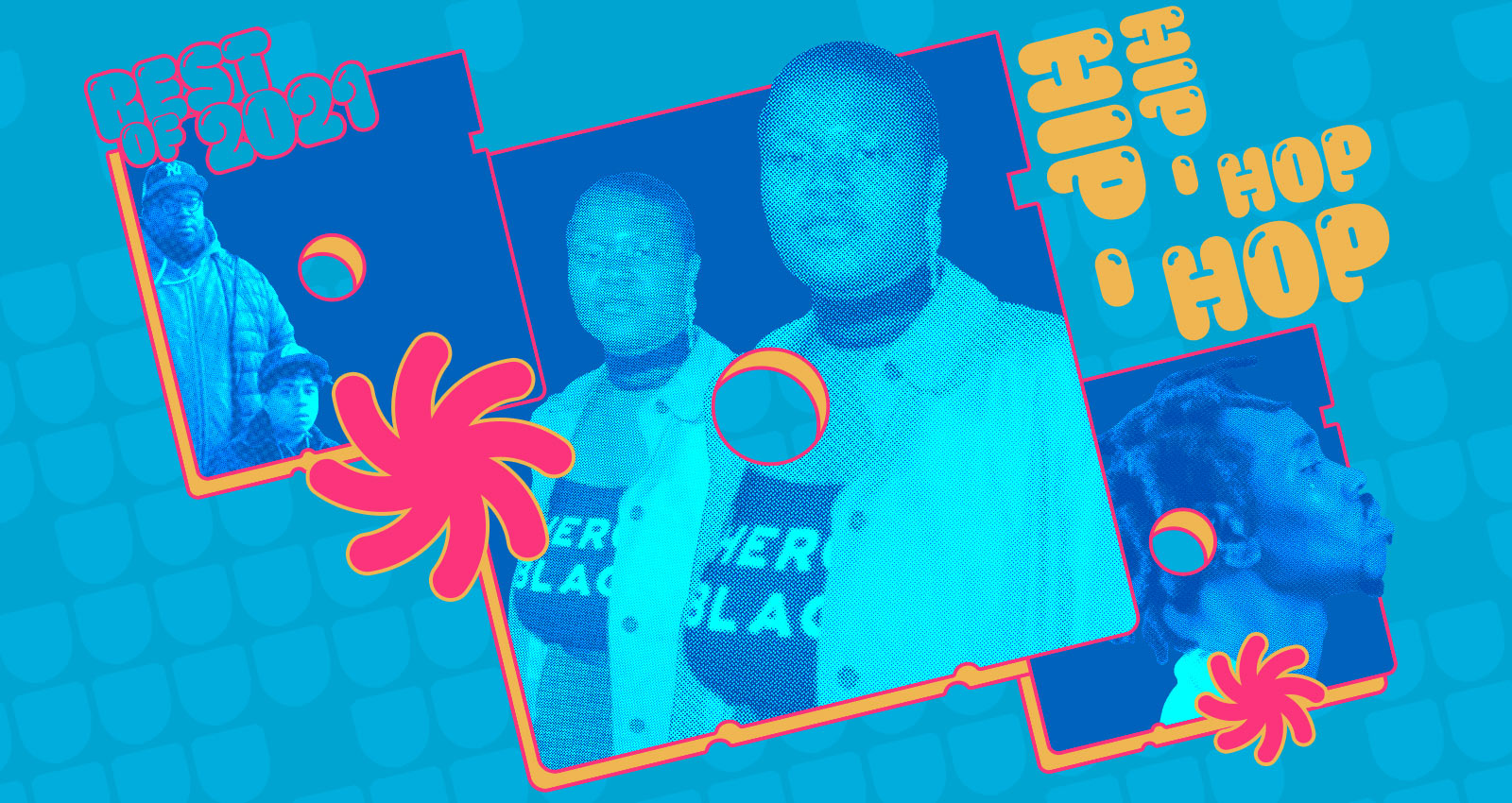 As 2021 draws to a close, it's time to shine a spotlight on the most essential hip-hop releases to grace Bandcamp. Presented in diplomatic alphabetical order, here are the ten best hip-hop albums of 2021.
Armand Hammer & The Alchemist
Haram
Merch for this release:
Compact Disc (CD), Cassette, 2 x Vinyl LP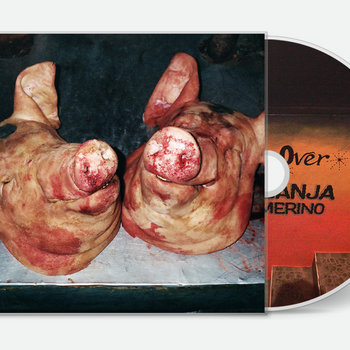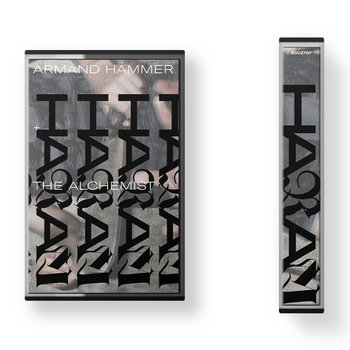 Haram simmers. Fronted by cover art showing a couple of bloody decapitated pigs heads—shot by Alexander Richter in the Cuenca Public Market in the Philippines in 2019—the heady collaboration between Brooklynites billy woods and ELUCID plus California production mastermind The Alchemist radiates a flickering menace that gives way to spiritual hope. Early on, the blend is depicted by woods vowing vengeance on the entire human race to festering wisps of flute on "Indian Summer," while the forbidding guitars of "Roaches Don't Fly" prompt ELUCID to invoke visions of a "sacred purge."
The Alchemist's production on Haram forgoes boom-bap bombast in favor of whipping up a hazy atmosphere that seems mystical and even taboo. Backed by cascading backwards tape loops, woods sounds like he's invoking the culinary occult on midpoint cut "Peppertree," while late-album track "Chicharrones" seethes with blood-curdling intent as guest Quelle Chris is ushered into a clandestine circle to rally against police authoritarianism, political posturing, and groupthink tendencies. But Haram's chief protagonists never get careless and let the album boil over. Instead, the experience draws to a calm reckoning with the gospel of final song "Stonefruit" releasing all of the accumulated pressure. "I walk through doors/ My name's on no list/ Change is not for sure a slow shift/ Glacial ties, the tides are rising/ Got too high? Dive in," sings ELUCID in tandem with a tranquil swaying groove, offering comfort and guidance to a faithful congregation bold enough to stride forth from cataclysmic times.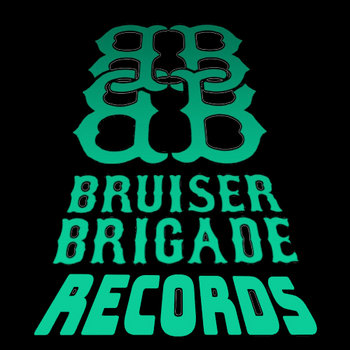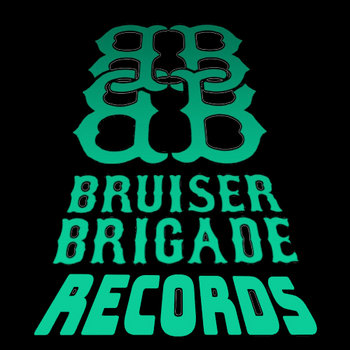 Bruiser Wolf is blessed with a wonderfully animated voice that brings to mind an off-kilter cartoon character reveling in X-rated shenanigans. "I got my own sound like an instrument," the Detroit-based rapper and member of Danny Brown's motley Bruiser Brigade troupe brags aptly on early debut album cut "Use Me (I'm Dope)." Smartly, Bruiser Wolf's spirited presence and adrenalized panache on Dope Game Stupid is matched by equally vibrant production that resonates like a future-shock update of Last Poet Jalal Nuriddin's funk-forward 1973 prototype rap record Hustlers Convention.
Over this brassy syncopated backdrop (which is almost exclusively handled by Raphy), Bruiser Wolf concentrates on looking back at his days peddling contraband while lacing quick-moving verses with strains of social commentary and zany brags. "Married to the game, it was an arranged marriage/ But entrenched the Mecca of hardships," he mulls on opener "Thank God," before dropping a boast that sounds like something ripped from the Kool Keith playbook of off-kilter braggadocio: "Ice on the watch now—I used to have to use a sundial." Digging into the psychology of slanging becomes a crux of Dope Game Stupid, with the aforementioned "Use Me (I'm Dope)" featuring Bruiser Wolf confessing, "I felt like a superhero when I was selling drugs/ 'Cause I had to hide who I was." Bringing the theme full circle, the album concludes with the Knxwledge-produced "Momma Was A Dopefiend," where he reflects on how addiction affected his mother and coins a sobering and poignant end note to an exuberant debut.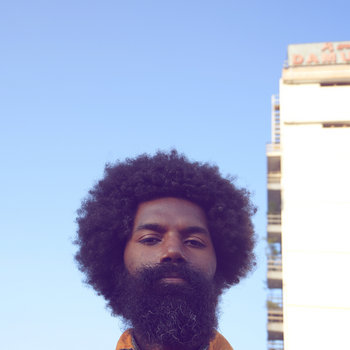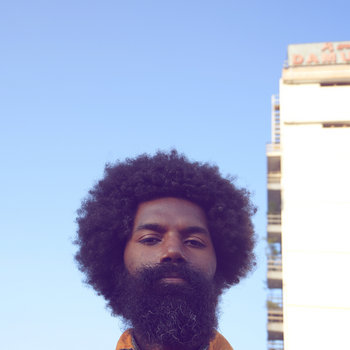 Merch for this release:
Vinyl LP, Compact Disc (CD)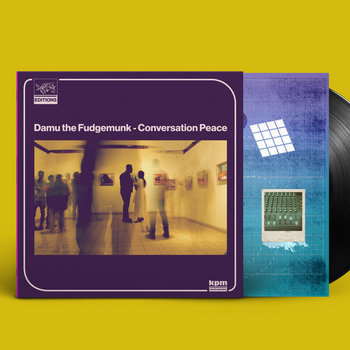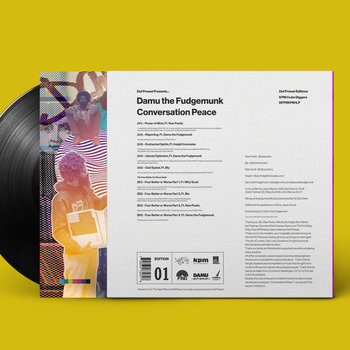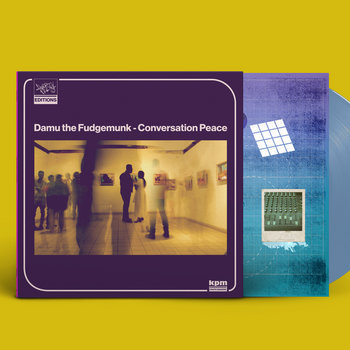 Conversation Peace started life as an intricate crate digger's puzzle. The backstory to the project involves Washington, D.C.-based producer Damu The Fudgemunk being invited to rifle through the vast archives of the cult library music label KPM. After feeling an initial sense of intimidation at rummaging through 30,000 releases, Damu began to pick out and repurpose KPM samples into a fresh hip-hop release that proudly bears the project's source DNA. But the finished form of Conversation Peace is about much more than sample spotting, with Damu taking KPM fragments and filtering them through a mad hip-hop scientist's mentality. The ultra-tough vibes-heavy introductory track "Power Of Mind"—which includes vibrato contributions from KPM players Bill McGuffie and Neil Richardson—is inspired by Damu envisioning an alternate history where J Dilla crafted 2Pac's Shock G-produced '90s anthem "I Get Around." From the outset, Conversation Peace is a record that involves multiple musical and cultural layers stacked and intertwined around each other.
Adding a verbal dimension to this methodology, the album benefits from a select squad of guest MCs that help vocalize Damu's vision. On the grand and dignified "Four Better Or Worse," Nitty Scott, Blu, and Raw Poetic contribute short impactful verses that resonate like pages ripped from diary entries penned during various points of the pandemic. Damu treats the four-song suite like a mixtape, with each segment prompting and blending into the next (including at least one use of a recurring sample). "A-yo, I dedicate all that I ever made to better days/ It never pays off when you move in retrograde," raps Blu on the second part of the suite, cannily encapsulating the way Conversation Peace moves forward while upholding a sense of heritage.
Merch for this release:
Vinyl LP, Vinyl, Compact Disc (CD)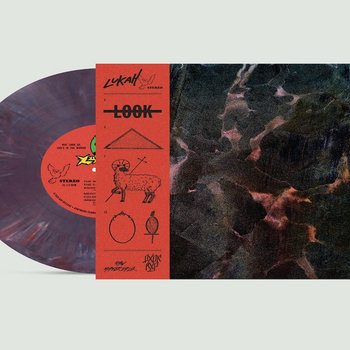 Entering Lukah's world is not for the faint-hearted. On Why Look Up, God's In The Mirror, the Memphis MC gleefully catalogs an uncut Efil4zaggin'-level of murdered bodies, disembodied rivals and literally tortured foes. "Make sure I choose the right gun 'cause that's important to me/ He ran his lips, 'gon fuck around and cut 'em off in his sleep/ He knew his alphabet: Should've known to never fuck with a G," warns the rapper with coarse eloquence on "AGONY IN THE GARDEN." There's a euphoric lift in Lukah's voice as he goes on to instigate another grisly incident to the backing of hostile guitar lines: "Put the barrel in mouth/ Was on top but now underground/ We had to make a quick example just to show what we 'bout/ I'm off the leash and super rabid, I belong in a pound."
The hustle and bloodshed is relentless in the rhymes that Lukah sprays across Why Look Up, God's In The Mirror—but so is the grief and the trauma that follows. It's this relationship between unvarnished violence and rueful reflection that elevates the album into a collection of compelling rap parables rather than a hollow fantasy about death and despair. Produced by San Diego-residing Walz, Lukah's sermons are backed by beats that summon a haunting sense of sorrow and melancholy. Evocatively representing the tone and progression of the project, penultimate song "COLORED ONE" is carried by mournful horn lines that sound unearthed from a lost '60s Stax session, as Lukah strives to maintain despite the effects of being raised to "mask emotions" and shy away from ever showing weakness. "You can look me in my eyes until I've seen death," he raps with mortal conviction. "Seen life removed with the quickness—that's why I value breath."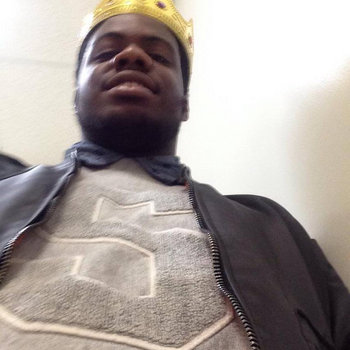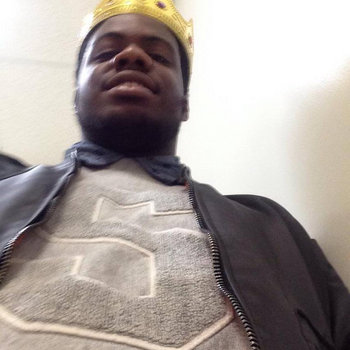 Navigating MIKE's discography is unapologetically heavy listening. Since breaking through with 2017's MAY GOD BLESS YOUR HUSTLE, the emotionally-candid New York City rapper's releases have played out as real time musical catharsis. Few artists talk as openly about grief, depression, and self-doubt as MIKE, even if he has a knack for phrasing sentiments obliquely. But "Disco!"—complete with perky exclamation point in its title—inches away from the rest of MIKE's vault by allowing frequent glimmers of hope and a fond form of nostalgia to tip-toe through the sorrow.
On opening song "Evil Eye," MIKE vows, "I was gone for a tad on the way back, dummy/ If he talk bad I'm getting payback, dummy," heralding an awakening after a spell of dark slumber. Accompanying MIKE, a clipped '70s soul-jazz loop repeats encouragement throughout the song: "Don't you know I need you, to get me through the night." (The entire album was produced by MIKE under his dj blackpower alias.) MIKE continually gazes inwards on "Disco!" but his allusions to fallibilities, fears, and regrets are assuaged by a fresh form of hope. Most tellingly, the chorus to "Big Love" inspires MIKE to put faith in a new way to process pain. "It's hard to take love as it is, or love as it was," he raps over glitchy snares and a blanket of fuzz, suggesting that while there might not always be answers, sometimes lightening the load is victory enough.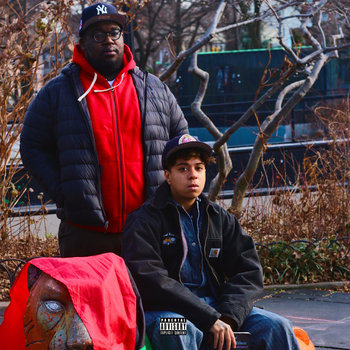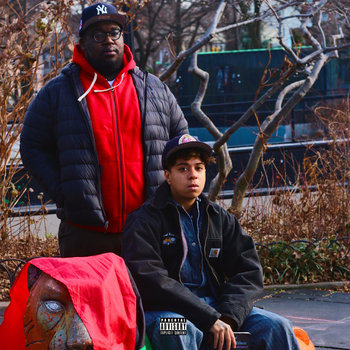 Merch for this release:
Cassette
Infinite Lawn begins with a meditative murmur. On "WAKE UP (INTRO)," a dazed soul loop repeats the phrase, "It was only a dream." As the sample echoes to a halt, the song "DIPLOMA" slinks into life and ushers New York City figures Mimz and Dunn onto a train at the Myrtle Avenue subway stop accompanied by a soothing brass riff and hypnotic tripled-up snares. "It's only up to me just to talk how I feel/ Yo, I walk on the stilts/ We lack emptiness while you only got zilch/ How you feel?" raps a carefree but confident Mimz, exposing an art and life philosophy whose abstractions fall in the grand lineage of De La Soul safeguarding their own metaphorical lawn from potholes back in the late '80s. As Mimz passes mic privileges over to Dunn, his rhyme partner embarks on sprints across the world in search of existential answers, before seeming content to shrug and declare, "We make moves and pay the rent and a bunch of other shit."
A similar sense of dreamy wanderlust prevails throughout Infinite Lawn. There are no jarring edges to the production, which trades in misty-eyed mid-tempo soul loops dappled with hiss and static. Dunn's own beat duties on the release are complemented by contributions from Ile Deau, KING VISION ULTRA, NOFACE, and zakhele, with the latter unearthing an especially bittersweet piano loop for "URLIFE." Against this warm musical backdrop, the rappers saunter forward at their own unhurried pace, slowly and surely codifying their rap ideology. As Mimz beautifully condenses it on "LETSREALLYTALK," embracing a tranquil quivering beat provided by Dunn: "I found power in my tears/ And the tears of my smile."
Mother Nature and BoatHouse
SZNZ
Merch for this release:
Vinyl LP, Cassette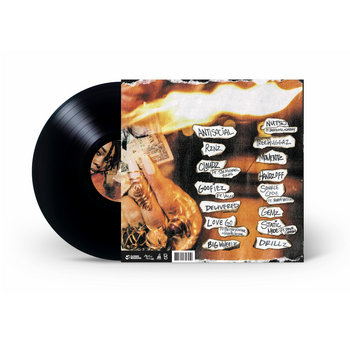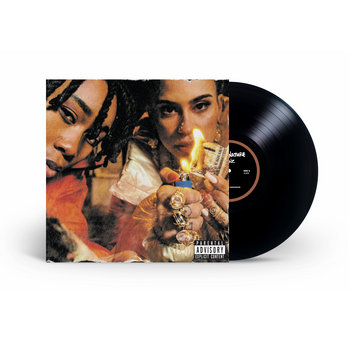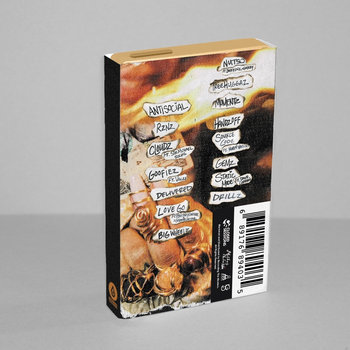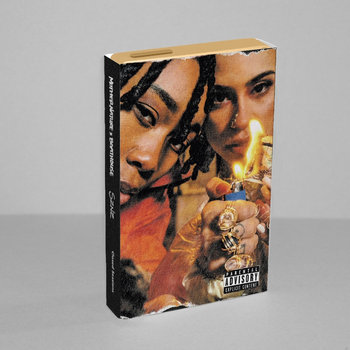 Spiritual advancement, celestial portals, and environmental imagery collide on Chicago-based rappers and local activists Klevah Knox and TRUTH's effervescent collaborative project with electro-inclined beatmaker BoatHouse. "Noises be constant, clogging conscious with chaos/ I been guided by letters, my vision board like a seance," spits Klevah over the voluminous burring bass and dabs of crackling distortion that herald opener "ANTISOCIAL." Across the remainder of the album, the duo's words are enhanced by behind-the-boards work from BoatHouse that twirls silvery levitating synths around harsh metallic low-end tones to create an atmosphere that's both reassuringly organic and curiously otherworldly.
Branching out conceptually, "BIG WHEELZ" digs into personal progression through the lens of a bike riding metaphor, "RZNZ" recalls early family relationships, and "SOURCE CODE" explores cravings for physical connection while simultaneously granting an offer to "vibe in the fourth dimension—shit, it's up to you." As SZNZ unfurls, glimpses of vulnerability are balanced by resolute declarations of self-confidence, like on the raucous penultimate track "STATIC MODE," where glitching low-end pyrotechnics host rhymes that move from rejection to reflection via personal investment in order to reach a state of "reaping blessings." Forget killing 'em softly—SZNZ is about discarding evil energies with wicked poise.
PIRATA (Cryptic One & Jestoneart)
PIRATA
Merch for this release:
Compact Disc (CD), Vinyl LP, T-Shirt/Apparel, Cassette
The deeply immersive PIRATA casts Cryptic One as an outsider rapper traversing a bluesy sonic landscape crafted by Jestoneart. Nodding to the duo's pivotal roles in New York City's revered Atoms Family collective during the '90s indie rap era, the husky project is anchored by grit-coated drum patterns—but the frequent infusion of gently weeping piano riffs that sound lifted from a dusty art house flick bring a lonesome, and oftentimes ghostly, quality to the album's thick atmosphere.
Roaming the nooks of a murky Brooklyn borough recast as Dark City, the fuzz-laden "Intro" establishes the PIRATA manifesto of scouring hidden record stores for sacrificial vinyl offerings. As the world-building expands, the topography of the megalopolis is mapped out on the rhythmically heaving "City Breathes," while across the project Cryptic One seeks sanctuary in forgotten dive bars and plots survival moves on bar napkins. The interplay of personal and structural politics is embedded throughout PIRATA, most overtly on the frontline broadcast "Ostrich Syndrome" and the Trump and Fox News-baiting "Political Tinder." Consistently, Cryptic One turns the internal outwards and successfully strikes a maverick stance. "Congrats on your rap baptism/ Passion, driven, but you lack activism," the MC says over the yearning piano notes of "Davey Jones Locker," before adeptly condensing the PIRATA credo and invoking a true form of hip-hop patriotism: "Rap's a religion? Shit, I'm a heathen/ I'm wiser, found better things to believe in."
Merch for this release:
Cassette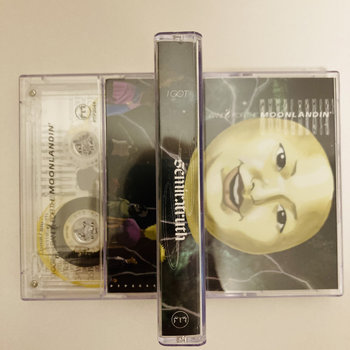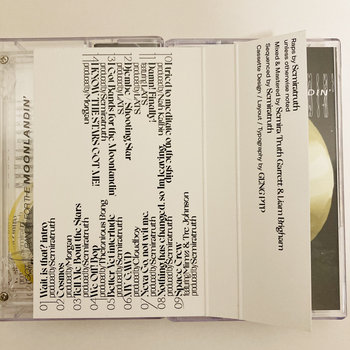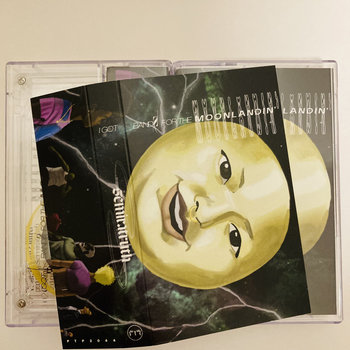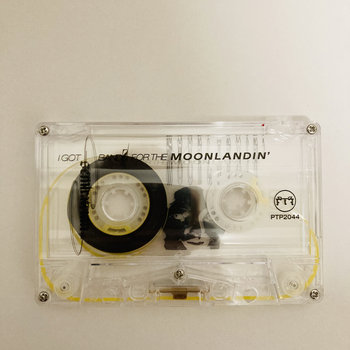 I GOT BANDZ FOR THE MOONLANDIN'  begins with a glitch. On half-minute introductory moment "Wait, is that?" shards of stammering synths lead into a deliciously warped soul loop, as Chicago-based MC and beat composer Semiratruth sets an entrancing tone for an album that pairs lyrical intimacy with sonic anxiousness. Over the album's imaginatively fragmented pieces, Semiratruth expels words with lithe grace and lands them with emotional gravitas. "I-I-I walk on a cloud/ Disassociate but it seem profound/ A knock, knock, are you there?/ Oh, shit, how my mind went so bare/ I can't grasp it, can't grasp it, can't grasp it, can't grasp it," she raps on revelatory mid-album moment "i tried to meditate on the ship." Spurred by production from Nai Kalbin that resembles a melting ice cream truck jingle, Semiratruth gives the impression she's broadcasting her stream of consciousness live and direct, stuttering self-doubts and all. But as the song closes, salvation comes with the emergence of the motto "tryna find peace."
As the subdued brass wavering through "I KNOW THE STARS GOT ME!" pushes I GOT BANDZ FOR THE MOONLANDIN' to a serene finish, the album solidifies as a blueprint for forging resilience out of self-doubt. "I don't wanna hear shit," repeats Semiratruth, grasping onto the guiding sentiment before the song dissolves around her aura and an a cappella voice issues a plain declaration: "It's the truth."
Merch for this release:
Vinyl LP
Solemn Brigham's debut album is a marvel of style and soul. Motivated by a rich production squad that's headed up by The Lasso and fortified by contributions from L'Orange, Frank Drake, and Krum, the remarkably agile North Carolina rapper slides over a backdrop of dusky funk. Lyrically strutting around brooding guitar lines and lolling drums on "Keep The Hope," Brigham outlines his mission with fleet phrasing: "I'm trying to buy it direct/ I go push the button myself/ Others be dying for spec/ I glow with the highest reflect/ I show up doing the most, who better to keep your faith in?/ Not leading you on/ I'm saying we could make it focused, even the preacher saying."
Bolstering Brigham's technical proficiency, autobiographical flashbacks add a sincere feel to South Sinner Street. Often, this comes from the MC revisiting hardscrabble days and sharing nuggets of earnest reflection. Early on, "Vantablack" digs into the enduring hold that a formative environment has on a person's outlook on life, while the kooky chicken scratch gumbo of "Vice North" hosts verses that weigh up the relationship between overconfidence and ambition as Brigham admits, "I grew up a hooligan/ Tryna change my route a bit." Bringing a humble quality to the album's closing run, "Left Feet" pairs Brigham's voice with a pillowy bed of keys and documents the rapper taking time to count whatever blessings his travels have revealed. "Know the life I'm living might not make it for me," he admits. "Those who live my story never get the glory."