BEST OF 2021
The Best Beat Tapes of 2021
By Max Bell · December 21, 2021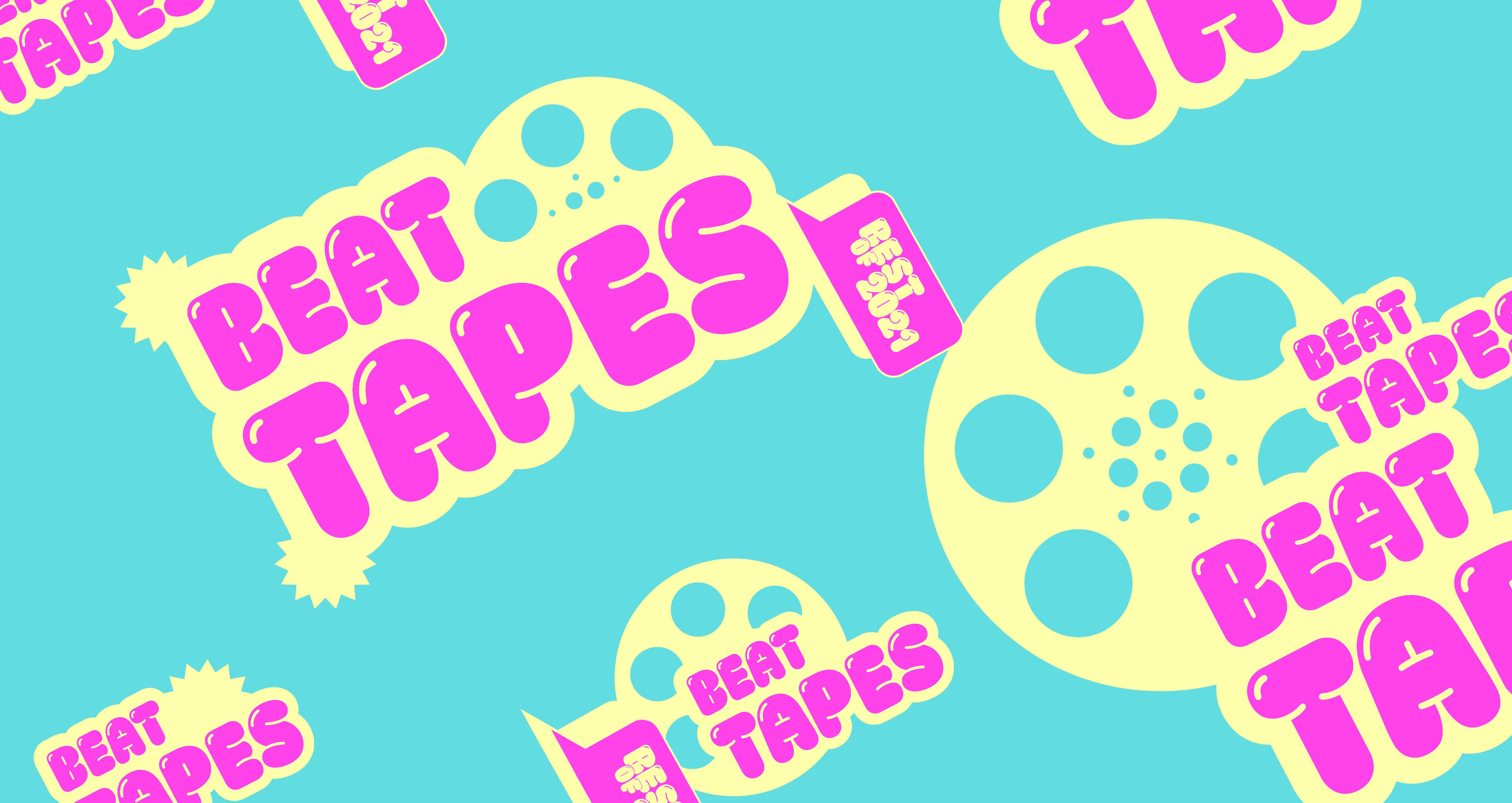 2021 was full of remarkable releases from rising producers, but this year goes to the elders. Established producers, many with a decade-plus behind them, proved you can evolve while aging gracefully. Below are 10 of the best beat tapes of the year, most of which come from those with deep catalogs. Among them, you'll find deconstructed boom-bap that walks the line between avant-garde and approachable; funky astral hip-hop from the First Lady of the L.A. beat scene; gothic, psychedelia-tinged horror scores from one-fourth of Cypress Hill; and nostalgic yet forward-thinking electronic and hip-hop hybrids from one of indie rap's most prominent producers. From the newer camp, you'll find three producers who masterfully rework well-known J Dilla samples; a tape of devastating and mind-boggling flips from a burgeoning Bay Area producer; and a project that nods to and reinvents several varieties of Texas music. When you hit play, age will be irrelevant.
BoomBaptist, Elaquent, & Juicy the Emissary
Komfort Food
Merch for this release:
Vinyl Box Set, Vinyl LP, Cassette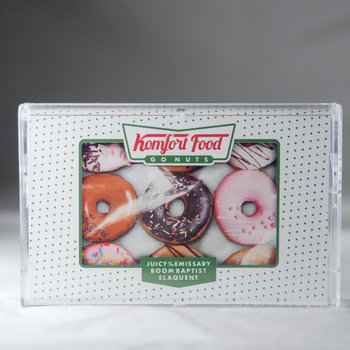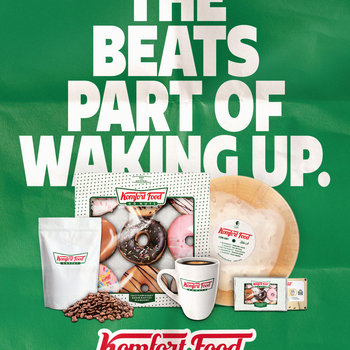 Homage can feel derivative—as though an artist is trading on a predecessor's esteem to avoid the challenge of innovating. With Komfort Food, BoomBaptist, Elaquent, and Juicy the Emissary shoulder the daunting task of re-working samples from revered J Dilla beats. But they never lapse into paint-by-numbers laziness, instead retaining their distinct voices while inventively flipping multiple sonic references in a single beat. On "The Official," Elaquent drops alternately halting and rolling drums over the sample Dilla used on Champion Sound before genuflecting to the original version of "The Red." "Toucan Wing" finds Boombaptist stretching and chopping the sample from "Two Can Win" with as much reverence as thumping and funky abandon. And Juicy the Emissary turns "So Far to Go" into a blue yet banging slice of quasi chipmunk soul ("Far 2 Go/The Light"). Each beat on Komfort Food tips a Detroit fitted cap to Dilla, then throws it to the wind.


There is an art to balancing the avant-garde and the approachable, appealing to the clergy and laity alike. After years of dazzling L.A. beat scene disciples with concussive and deconstructed boom-bap, Dakim found that elusive middle ground. Regos_chillin' is his latest record to walk the line between technical wizardry and commanding simplicity. Slamming, off-kilter drums inspire instinctive head-nodding, but the complexity of the fragmented collages of sounds and loops can be pored over for hours. On "turtle pace," Dakim drops anvil drums over a patchwork of twangy guitar, sentimental sax, doo-wop crooning, and a punchy piano loop. Closer "oh right, chillin'" is much simpler, an aqueous soul loop complemented with plosive kicks and crunchy snares. In seconds, Dakim makes creating an indelible groove seem easy.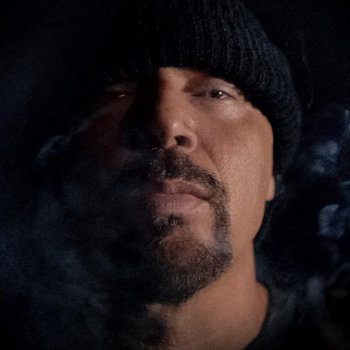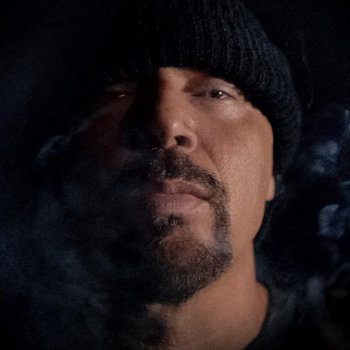 Merch for this release:
Vinyl LP, Compact Disc (CD)
DJ Muggs was the stoned auteur behind Cypress Hill's smoke-choked psychedelic funk, the producer who helped you envision South Gate lamp posts as lava lamps. On Dies Occidendum, he is DJ Muggs the Black Goat, adding tinges of psychedelia to the scores of eerie gothic horrors. These are beats that sound composed in castle dungeons, chains clanking and spirits shrieking as a cloak-shrouded Muggs deploys crashing percussion to complement doom-filled guitar riffs ("Nigrum Mortem"). In this world, ghoulish, dub-leaning electronic ("Veni Vidi Amavi") gives way to thundering trap requiems ("Anointed"). Decades into his career, Muggs is reinventing his sound without losing his essence.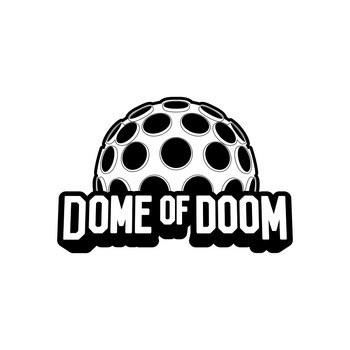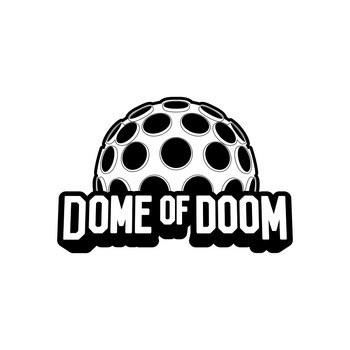 Merch for this release:
Vinyl LP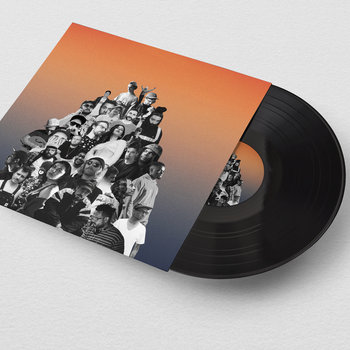 Beat music didn't originate in Los Angeles, but the city was the epicenter for the 12 years Low End Theory (LET) reigned as the world's premiere beat music event. DOMEOFDOOM founder Wylie Cable was at virtually every LET, absorbing the sounds and scouting talent for the label, which has spent the last decade releasing genre-defying projects from rising and established producers in L.A. and abroad. Decade of Doom is a retrospective compilation of the label's history, an aerial picture of years of ground-level and groundbreaking work that touches every sphere of beat music. Kenny Segal's warm, lush boom-bap ("Worlds to Run [VIP Dub]") coexists with Rah Zen's an alien yet atavistic strain ("Ritual"). Crushing, emotive EDM from DMVU ("Creature Comforts") hits differently but as hard as Alphafox's electronic-meets-Memphis trap ("Sauced Up"). Punishing bass music from thook ("Taken") sits at one end of the spectrum, while Elusive's serene and shimmering jazz-inflected beat ("Wake and Bake") softly bumps at the other. Decade of Doom won't show you all that happened in the last decade of beat music, but there is no better place to begin.
Georgia Anne Muldrow
VWETO III
Merch for this release:
2 x Vinyl LP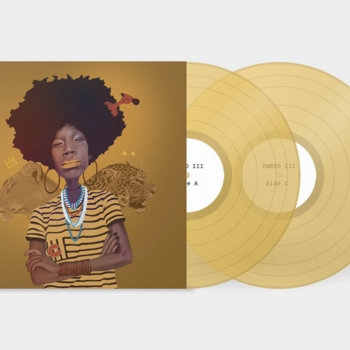 Beat music wouldn't be the same without Georgia Anne Muldrow. A foundational figure in the L.A. beat scene, she's been transposing funk, soul, electro, and other Black music into banging hip-hop that feels at once ancestrally rooted and Afrofuturistic since the mid-aughts. VWETO III is the latest entry into her deep catalog to find new permutations of groove. Here she offers deep pockets of spaced-out funk ("Passin Ouuut!"), smacking yet bleak boom-bap ("Throwback Baps"), crystalline synth bumps ("Synthmania Rock"), hydraulic modern funk ("Love Call Groove"), dystopian electro ("Ghostride"), and more. No two Muldrow suites sound identical, yet all are unified by her ability to look back and skyward at the same time.
Merch for this release:
Vinyl LP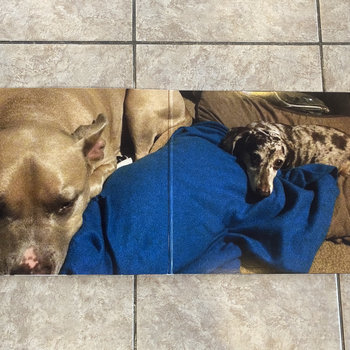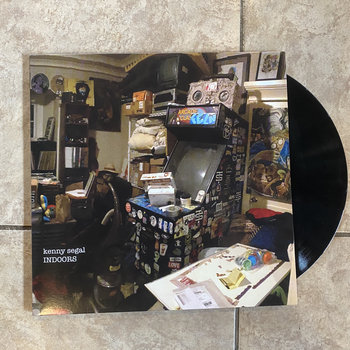 Kenny Segal never makes the same beat twice, but many share the same somber and wistful core. His beats tap the nostalgia reservoirs in our brains while fusing disparate sounds and genres, inspiring reflection as he pushes forward musically. On INDOORS, Segal moves further and further outside of rap, returning to his electronic roots while retaining the inimitable core of his catalog. He fuses footwork and melancholy jazz ("limbic friction"), approximating what it might sound like if Blue Note commissioned an album from the Teklife crew. Elsewhere, he bridges drum & bass and ambient ("limited daps") and offers dragging boom-bap accompanied by a haunting music box melody ("lollllbye"). INDOORS sounds nothing and everything like Segal records before it, a testament to the perennial growth of one of L.A.'s greatest producers.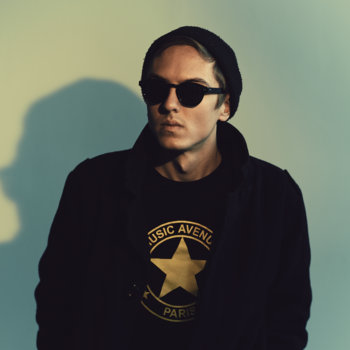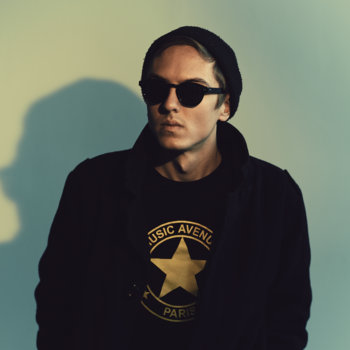 Merch for this release:
Vinyl LP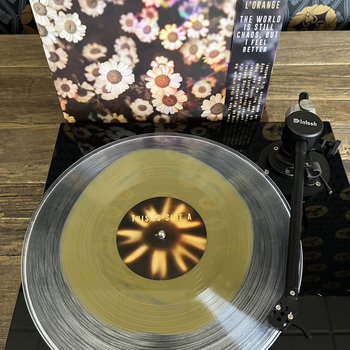 Listen to a L'Orange album and you might feel stuck out of time, caught somewhere between a Prohibition-era Warner Bros. noir, '90s New York, and our painful present. He makes progressive boom-bap for speakeasies and beat music cognoscenti alike, with hissing and crackling productions that sound wrested from both dilapidated phonographs and modern samplers. On The World Is Still Chaos, But I Feel Better, L'Orange expands his sound with more advanced drumming. He backs spectral, echoing samples with scuttling percussion ("Johann") and blaxploitation soul and funk receives thumping kicks and chugging percussion ("I Don't See You"). L'Orange's work may echo the past, but he's forever looking ahead.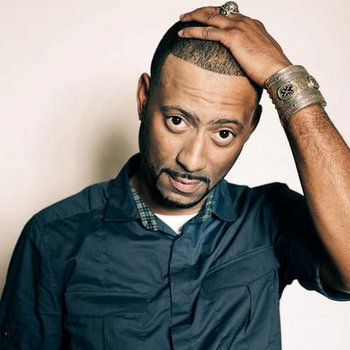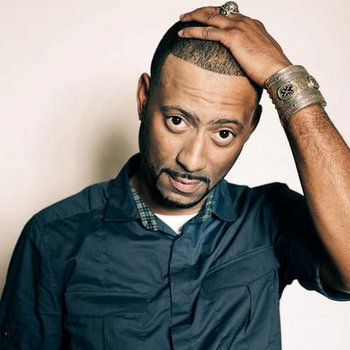 Merch for this release:
Compact Disc (CD), Vinyl LP
Madlib's prolificacy is both verifiable and mythic. Countless hours of unreleased beats probably sit on hard drives and floppy discs. Four Tet could give a more accurate estimate, as the English producer arranged, edited, and combined hundreds of pieces of music from Madlib to compose Sound Ancestors. The album is as diverse as Madlib's vast catalog, a genre-agnostic collection of indelible loops and unquantized but in-the-pocket drums that's brilliantly sequenced. Heartbroken Philly soul gets a militaristic breakbeat ("Road of the Lonely Ones") before Madlib turns the honking of geese into a dub stomp ("Loose Goose"). Grinding electro-rock with seemingly live percussion ("The New Normal") precedes knocking and bluesy boom-bap ("Chino"). After listening, you wonder what Four Tet left on the cutting-room floor or if a part two lies ahead.
Merch for this release:
Cassette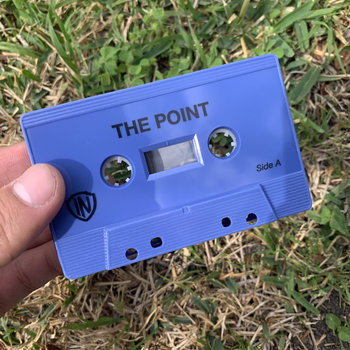 If Darkside pulled from Pimp C instead of Pink Floyd, you might get Texas duo The Point. On PHONKADELIC, multi-instrumentalists/producers Joe Roddy and Jack Montesinos pay homage to several hometown forebears with hybrids of trunk-rattling, sometimes screwed hip-hop, psychedelic blues, viscous funk, and stirring soul. Built from live instrumentation and samples, these are beats meant to blare from the speakers of creeping slabs with the candy-painted gloss and glint of bowling balls. PHONKADELIC strikes the perfect balance between veneration and reinvention, feeling familiar while moving into uncharted sonic terrain.
Sndtrak doesn't eschew obvious samples. Instead, the Oakland producer embraces them, flipping and chopping each with singular precision and groove while adding speaker-blowing kicks. And Then There Was Light opens with several skull-crushing flips before moving into more original but equally devastating beats. Sndtrak deconstructs the Twilight Zone theme on "Twilight," the staggering and cracking drums making it all the more ominous. He follows by turning a Nickelodeon cartoon theme into a quaking beat of organ-accented rock ("Ryders"). Elsewhere, he twists modern funk ("Slippin"), R&B ("Downs"), and more, rhythmically chopping between dynamic drums. Each beat on And Then There Was Light affirms Sndtrak will never be in the shadows again.