BEST OF 2021
The Best Albums of Winter 2021
By Bandcamp Daily Staff · March 26, 2021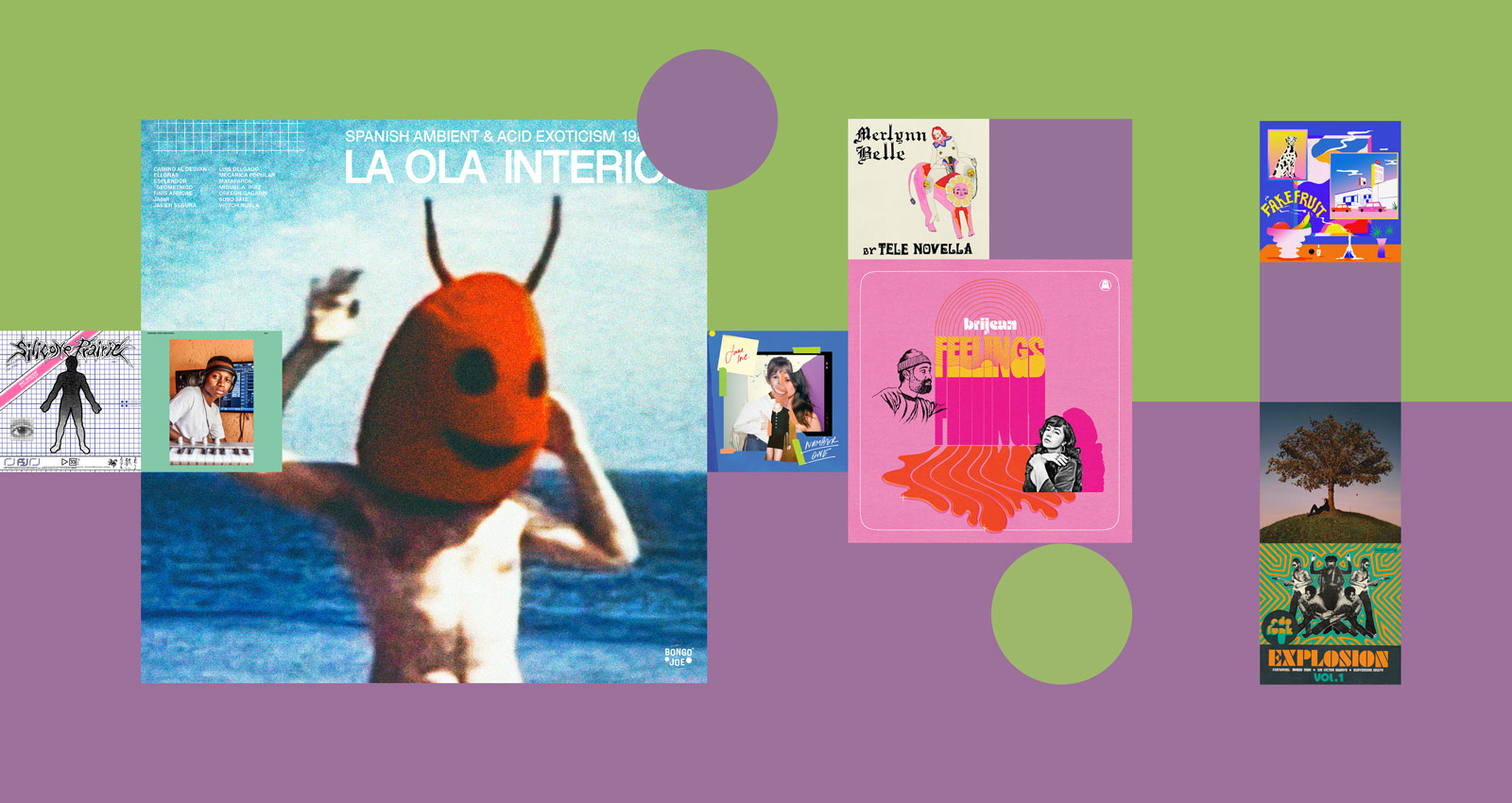 In October of 2020, Dr. Anthony Fauci predicted a "tough winter," and he wasn't wrong. As the days got shorter, the skies got greyer, and the weather got colder, toughing it out through the (hopefully) final stretch of lockdown seemed at times like an insurmountable task. As always, great music was there to lift our spirits when they needed lifting, and to help us feel less alone. These are the albums we turned to over the last three months to give us the boost we needed when we felt our resilience beginning to erode.
—J. Edward Keyes, Editorial Director
Read last year's edition of "Best Albums of the Winter." 
Merch for this release:
Vinyl LP
Pit of My Dreams is the DC-based experimental duo April + VISTA's second full-length album following the success of their debut, You Are Here. With April on vocals and violin and VISTA's keys and sharp production, the duo excels at creating all-encompassing listening experiences, and Pit of My Dreams is no different. Taking a darker tone than You Are Here, the mood of the album was inspired in part by April's experiences with sleep paralysis, and begins with the luxuriant "Cooperators" which is anchored by April's boundless violin strings and melancholy tones by VISTA. The first single, "Every Void," incorporates April's signature strings with an underlying sense of despair that crescendos into the refrain. The album closes with the airy "22degreehalo" which breaks away from the melancholy tone of the preceding tracks. Pit of My Dreams is an immersive listening experience that will wrap listeners in the duo's distinctive sound.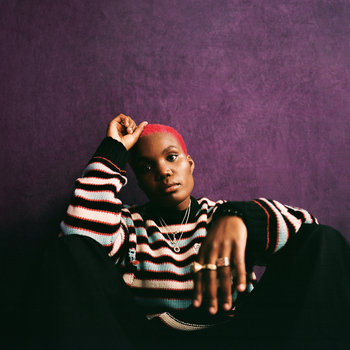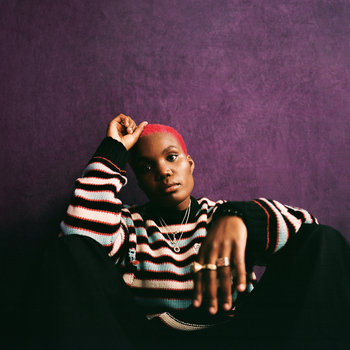 Merch for this release:
Vinyl LP, Compact Disc (CD), Cassette
The London singer's debut takes its name from my favorite Zadie Smith novel, On Beauty. Parks (born Anaïs Oluwatoyin Estelle Marinho) is a poet, and was active in London's youth poetry scene as a teen before going into music. Her literary interest is evident in the world-building that shapes her music. "Wouldn't it be lovely to be something for once," Parks asks on the indie rock "Hurt," which follows the path of a character named Charlie. Parks used an argument she witnessed between a couple as an entry point to create the melancholy "Caroline". The album closes with the soft pop tune "Porta 400". Parks has a honeyed voice that melds well with the soft pop and indie rock sound that she leans towards. With its varied genres and compelling lyrics, Collapsed Into Sunbeams is a good introduction to Parks' signature sound.
Read our interview with Arlo Parks.
Merch for this release:
Cassette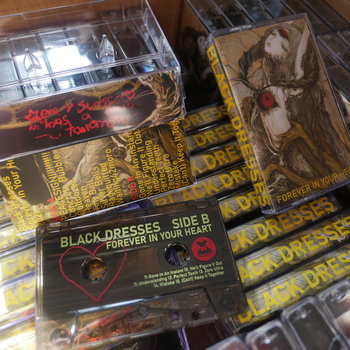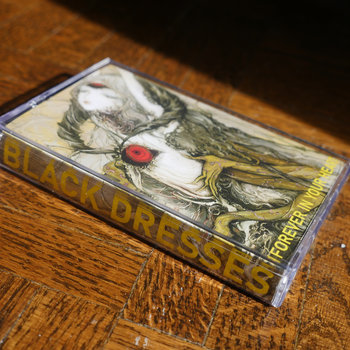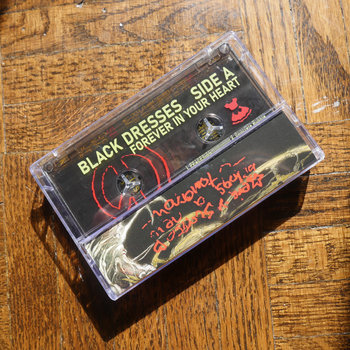 Shortly into Forever In Your Heart, Devi McCallion asks us a question: "Can we make something beautiful with no hope?" This inquiry, repeated multiple times across opening track "PEACESIGN!!!!!!!!!!!!!!!!!," proves central to Black Dresses' fifth album, from the abrasive, polarized sound to the conflicting themes of love and violence, which double as meta-commentary on the abuse the Toronto duo endured over the past two years. As far as the answer to Devi's question: All signs point to yes, especially on tracks like "Heaven" and "Gone In An Instant:" a pair of pristine pop songs dirtied with industrial crunch and lo-fi hiss, decayed but still endearing. What we're left with is a heroic comeback album that finds meaning in paradox, and beauty in hopelessness. Forever In Your Heart is just what the world needs need right now.
Merch for this release:
Compact Disc (CD), Vinyl LP
Brijean's sophomore effort is all about feelings. "Do you need what I need too?/ Do you feel what I feel too," asks Brijean on the lush disco opener "Day Dream." Their sophomore album departs from their debut Walkie Talkie with a moodier tone, but it still holds on to their dazzling signature Tropicalia and house sound. The title track is a '70s throwback, opening digital tones before flowing into a trancelike house melody. "Yes I've got some feelings/ Taking time to find what feels right," sings Brijean. The album ends with the appropriately titled "Moody" which marries Tropicalia with electro beats. I find Brijean's music is irresistibly danceable, and this sophomore project holds true to their trademark sound.
DJ Black Low
Uwami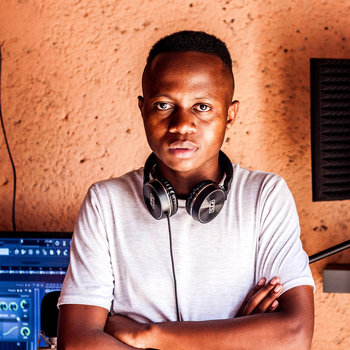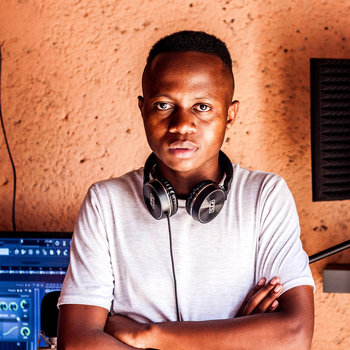 Merch for this release:
Vinyl LP, Compact Disc (CD)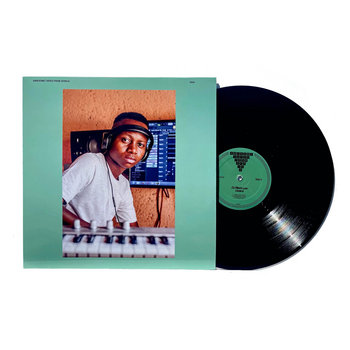 South African producer DJ Black Low specializes in the ebullient club music style known as amapiano, a fusion of house with other township-derived styles like kwaito and diBacardi. Uwami, his international debut LP on Awesome Tapes from Africa, follows in the footsteps of contemporaries like Teno Afrika (both of them are barely out of their teens; this is absolutely music by young people, though it draws directly on the nostalgic lineage of South African dance music of decades past). Black Low's style is a little bit less full-on than Teno Afrika's, favoring off-kilter bass and minimal synth lines (both haunting, as on "Emcimbinii," and bright, as on "Downfall Revisit") over amapiano's infectious polyrhythms rather than the lush, soulful influences of deep house, but it is no less thrilling. South African townships have always been places where musical innovation takes place, and Uwami is proof that the next generation has that tradition firmly in hand, ready to conquer clubs across the world as soon as they're open for business again.
Merch for this release:
Cassette, Vinyl LP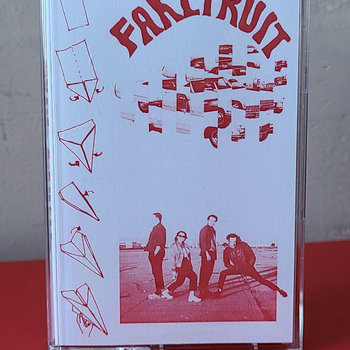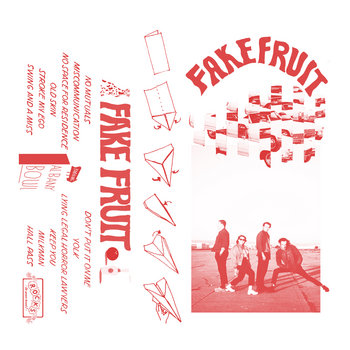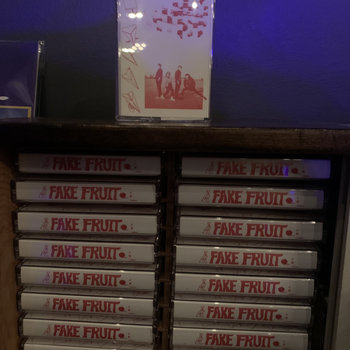 What is the sound of appearing to not giving a fuck while secretly, honestly giving a lot of fucks? Probably post-punk, and definitely Fake Fruit, a Bay Area group who breathe acerbic new life into a genre that's been boringly rehashed about twenty million times in the last 20 years. Sour and fed up, but never nihilistic, Hannah D'Amato's pithy tales of the unsatisfying vagaries of work, relationships, and literally everything feel potent and comical as she spits them out in her blasé vocal delivery. Yet Fake Fruit isn't just a litany of complaints—it's a lot of fun, too. Post-punk is often produced to sound dry and intellectually removed, but there's an appealing wetness to Fake Fruit's jumpy songs, the watery guitar tones and skittery drums a sonic portal to the emotional messiness roiling just beneath its ambivalent affectations.
Read our Album of the Day on Fake Fruit.
Merch for this release:
Vinyl LP, Compact Disc (CD)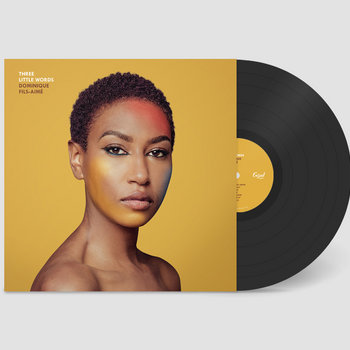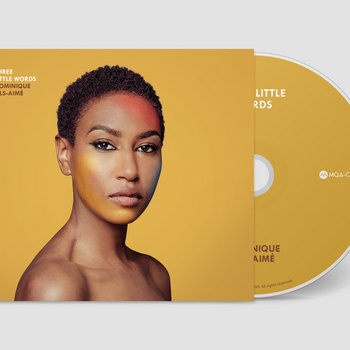 Dominique Fils-Aimé's 2019 album, the JUNO award-winning Stay Tuned!, burned with seething intensity. It seemed the singer had been influenced by the political climate, and the music—a forceful set of percussive soul—spoke of a need to break away from restraints. Three Little Words is more reflective yet no less urgent. Where her previous albums felt more outward-facing, this one plays like an internal conversation on the path to mental wellness. The arrangements are far brighter as a result, blending '60s soul, ambient, and West African drumming. Songs like "Love Take Over" and "Home To Me" unpack the necessity of self-care, while "The Healing Song" is a soothing mantra. "Heal with me, everything will be OK," she sings. "Feel your heart beat." As the world begins to stabilize, or at least becomes a little less intense, the singer's words offer a bridge to greater peace and positivity.
Read our interview with Dominique Fils-Aimé.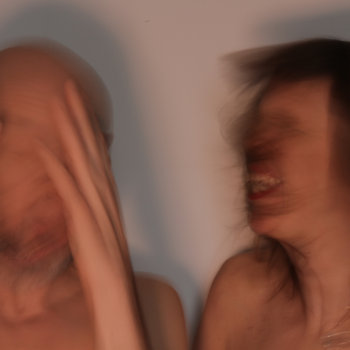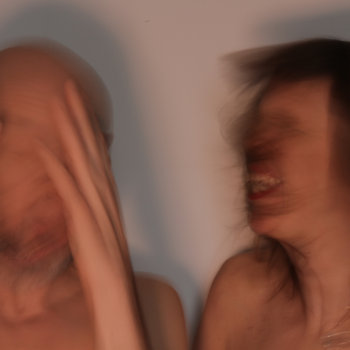 Merch for this release:
Vinyl LP, Compact Disc (CD), Vinyl
Formerly known as Earwig (when they were a trio, with guitarist Dimitri Voulis), the duo of Kirsty Yates and Julian Tardo return with their first album in 20 years, their power undiminished. They specialize in gorgeous, minimal ambient pop that is terrifying in its intimacy, reflective of the dark underbelly of love—pettiness, possessiveness, spite, indifference, self-absorption, fear of inadequacy. When Yates gets close up to the mic, almost at ASMR levels, and sings, "My arms are long enough to reach you, but strong enough to hold you back," on "Misericord," it's hard not to have a full-body chill; though she is not one for vocal theatrics, she's able to encompass so many different moods through careful inflection, from hatred to tenderness. Multi-instrumentalist Tardo keeps his contributions simple, but with endless depth—simmering synths, flickering guitar lines, hypnotically pared-down beats, scrambled piano keys that sound almost like windchimes, the groan of a cello at its bottom end—always layered carefully to draw out the emotional intricacies of each track. Ripping off all the artifice of the performance of feelings, Insides cut to the bone.
Merch for this release:
Vinyl LP
Carlyn Bezic parses the self as subject, as object, as monument, and as wasteland on Number One, a compelling debut from the Toronto indie scene mainstay. Christening herself with the vacant, vacuous name of Jane Inc, Bezic is all business, attacking her songs like one would a white sheet of lined paper on which could be sketched out any number of identities—and she's got every colored Sharpie in the box at the ready. This is pulsing, pulpy pop music, all bright synthesizers and dark disco beats, but Bezic is more concerned with what lurks in the blank spaces. Many excuses are made for disposable, performative pop music that itself obfuscates the horrors such disposability and performativity can visit upon the makers and even the listeners. Throughout Number One, Bezic both challenges and acquiesces to that dynamic, questioning whether it's better to choose an identity at the expense of the self or, in the absence of any safe avenue to express the true self, disappear completely. The answer is never made clear, and that's the point.
Read our Album of the Day on Number One.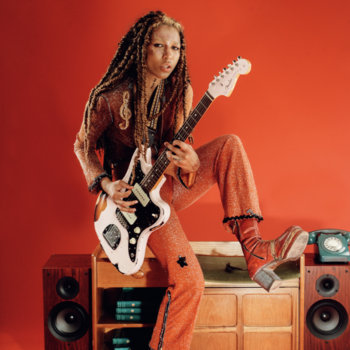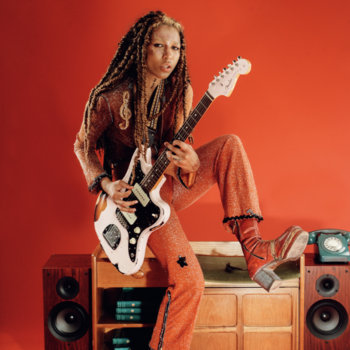 Merch for this release:
Vinyl LP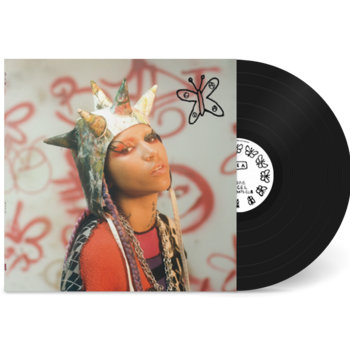 The UK rapper and singer (born Ava Laurel) makes songs with an enchanting 2010s psych-pop and woozy R&B sound. Butter-Fly is Lava La Rue's first collection of music since 2019, and is filled with queer love songs. The opening notes of the dreamy "Magpie" have a vintage soul sound, before spotlighting LaRue's rapping chops with witty lyrics and a heartfelt refrain: "My heart, my soul can't take no more injury/ and actions speak louder than those apologies." The lovestruck "G.O.Y.D" (Girl of Your Dreams) features collaborator Clairo, and is anchored by an effervescent melody and confident lyrics: "Lava, lava, I can make you get your dance on/ Call me molly because I been rolling like a heartthrob." The album ends with the uplifting and aptly named "Lift You Up". On Butter-Fly, Lava La Rue sets herself apart with her dreamy soundscapes and lyrical prowess.
The Lasso
2121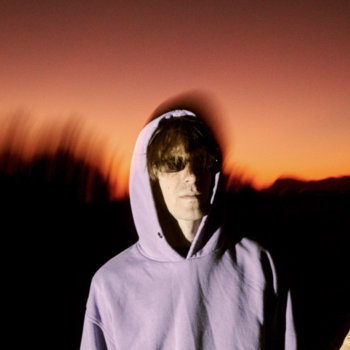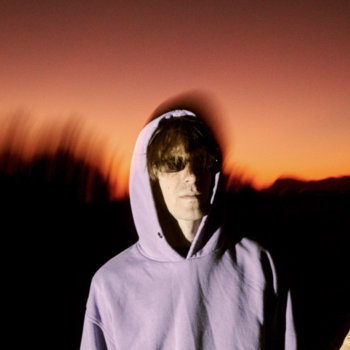 One of the great joys of following the work of Michigan producer Andy Catlin—aka The Lasso—is his ability to reinvent himself whole cloth on each outing. Over three albums with the rapper Lando Chill, he moved from boom-bap to grimy Funkadelic-style psych-soul without ever showing signs of strain. But even in light of that, 2121 feels like a capital-A Accomplishment, one that signals Catlin as a producer of incredible vision whose only limits might be the ones he sets for himself. 2121 is an opus, a sprawling concept album with a loose sci-fi theme that, to quote Bandcamp Daily writer Danny Schwartz, looks for "ways to escape society's maddeningly cycle of progression and regression, one that only deepens the suffering of Black Americans and other marginalized groups." To assist in this mission, Catlin enlisted a stunning lineup of guests: Ill Camille, A. Billie Free, Fat Tony, and Lando Chill are just a few of the voices that turn up on the album, and all of them balance Catlin's unifying concept with their own distinct perspectives. On "When Will We Be Us Again," Hemlock Ernst (aka Sam Herring of Future Islands) spits rapid-fire verses atop a dizzying looped violin line that sounds like it was sampled from a Bollywood soundtrack. This is a misdirect: Catlin scored and arranged every note here, and the album rifles through giddy electro-boogie, thumping funk, and bleary psychedelia with a crate-digger's zeal. Catlin wisely centers the voices of his contributors, but he also does them the great service of providing stunning instrumental backdrops to perform against. It is a powerful, commanding work, one that cements Catlin's status as one of the most inventive producers working today.
Read our interview with The Lasso.
Merch for this release:
Vinyl LP, Cassette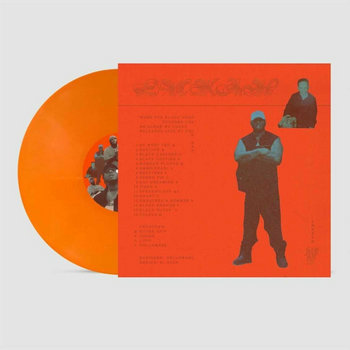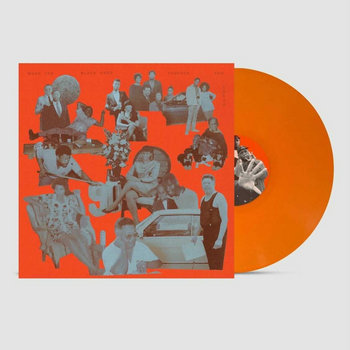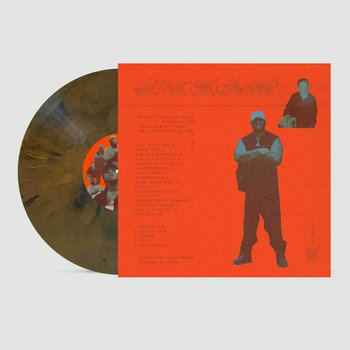 The last few years have been good ones for fans of underground hip-hop. After a relatively fallow period in the early '00s, the scene is expanding again, tunneling out into a host of different sounds and styles. And while the preferred strategy is to achieve ubiquity by turning out a new release every few months (Rome Streetz, al.divino, Flee Lord, and others have done this to great success), there are also artists who show up less frequently, but whose efforts turn heads. The Memphis rapper Lukah falls into the latter camp; after a strong showing last year with Chickenwire, he ups the ante further on When the Black Hand Touches You, a powerhouse rap record built on bleary Southern soul samples and driven by dense, purposeful rapping that moves beyond simple crime narratives to unpacking the societal forces that push people to those lives in the first place. "I'm from the hood where Dr. King spoke his last speech/ where we roam the streets like rabid dogs off the fucking leash," Lukah raps in "Auction," over a sizzling electric guitar, "brutality from police will never cease/ …and you wonder why I inhale this leaf." Lukah delivers every line with defiance and determination, and the production—blissed-out sweet soul on "Shutters," bleary funk on "Sweaters in Summer"—makes every song feel cinematic in scope.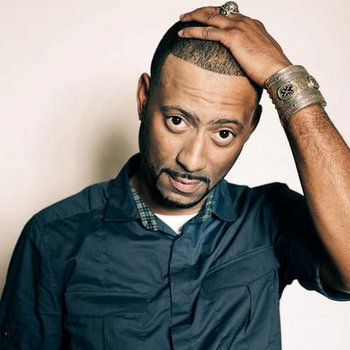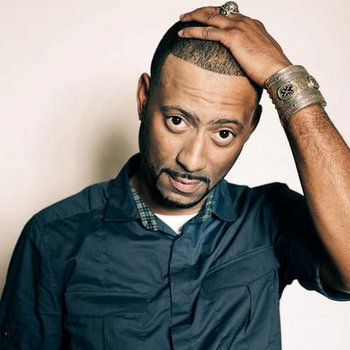 Merch for this release:
Compact Disc (CD), Vinyl LP
Madlib has achieved cult status in underground hip-hop, mostly because he doesn't adhere to preconceived notions of what his music is supposed to entail. By sampling everything from funk to old soul and Krautrock, he's amassed a catalog that touches all sorts of listeners. Madlib doesn't do much editing on his own; on projects like the Medicine Show series, he lets the source material breathe without tweaking it. But on Sound Ancestors, collaborator Four Tet—who arranged this LP using unfinished and unreleased beats—funnels the producer into a more approachable tone without sacrificing his uniqueness. Songs like "The Call," "Theme De Crabtree" and "Dirtknock" have the straight-ahead thump of his King of the Wigflip and Jaylib eras. "Sound Ancestors" and "Latino Negro" dip into the atmospheric jazz he created under various pseudonyms. Though Sound Ancestors plays like a greatest hits collection, it also signals a reset. Madlib is a tireless creator; there's no telling what's still in the vault or where he's headed next.
Read our Album of the Day on Sound Ancestors.
Merch for this release:
2 x Vinyl LP, T-Shirt/Apparel, Compact Disc (CD)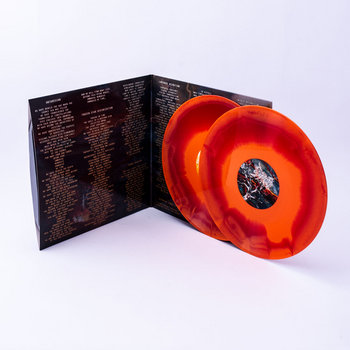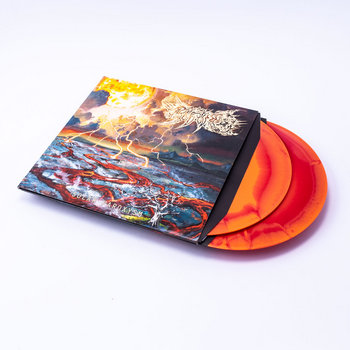 Rejecting the apocalyptic sci-fi archetypes that are so prevalent among his peers (black holes, alien abductions, hostile planets, Lovecraftian soul swaps), Mare Cognitum's Jacob Buczarski confronts the transcendental horrors lurking right here at home—specifically, the cataclysms that await us if we don't get a grip on climate change. There's no order or reason on Solar Paroxysm, save the planet's death throes: slow-motion combustions of blast beats, stabbing riffs, and melancholy solos, stretched out for 10 agonous minutes (at the bare minimum). "So great is the debt we have incurred," Buczarski howls on "Terra Requiem," the tremolo guitars billowing behind him like a thermonuclear gale. "So too will we wilt and fade into dust." With humanity's fate sealed—at least in this album's universe—the only thing left to do is marvel at the destruction, and hopefully, heed his warning. This is, after all, only the preview.
Read our Album of the Day on Mare Cognetum.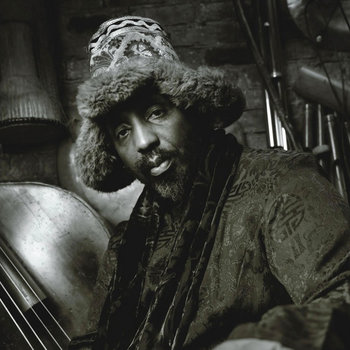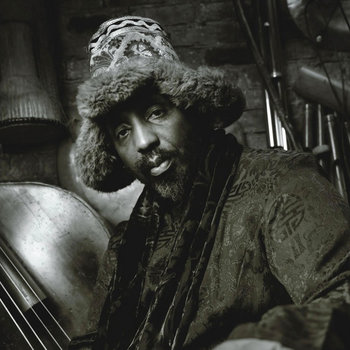 Merch for this release:
Compact Disc (CD)
OK, let's get the obvious out the way: At 10 albums, 91 tracks and 594 minutes, Migration of Silence… is impossible to wade through in one take. And with all the strains of jazz exhibited here, it makes Kamasi Washington's The Epic seem like an EP. Runtime aside, though, Parker's opus shows why the bassist is considered a father to New York's free jazz community. Dropping in at any point of the album makes the case. A song like "Bennie's Tune," with its loose rhythmic structure and spoken-word, taps into the Black Liberation jazz of the '70s, while "Khaen," toward the end of album 10, is an avant garde arrangement of eerie strings and wind instruments. Explaining Migration's purpose earlier this year, Parker said the album is for those searching for freedom: "I want to inspire everybody to be uplifted from whatever position they're in." Ambitious work like this sets a fine example.
Read our interview with William Parker.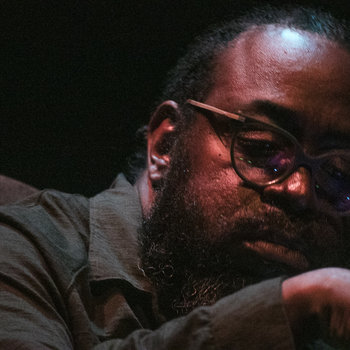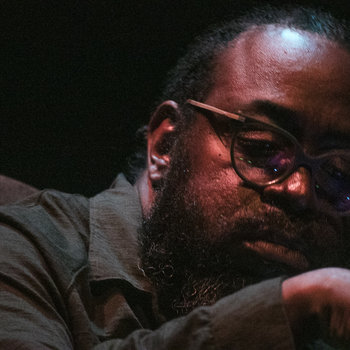 Merch for this release:
Vinyl LP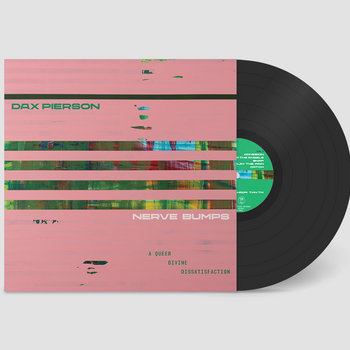 When the world isn't made to accommodate you, you come up with workarounds—that can often be more thoughtfully crafted, resilient, innovative, and meaningful due to their intentionality. Dax Pierson, who older heads may remember as a founding member of Anticon group Subtle and 13 & God, the Anticon collaboration with The Notwist, suffered a profound spinal cord injury after Subtle's tour van hit black ice in 2005, and he's spent the past decade recovering, learning to use iPad apps to control a laptop in order to make music, since his individual fingers are still paralyzed. This is electronic music that feels remarkably organic and alive, queer cyborg music; synths bloom and glow over beats that have the hiss and spit of hydraulic pistons ("Catch"), subtle atmospherics evolve into dreamy melodic themes ("I Slay the Pain"), odd-angled chords pinned to sizzling bass and clattering beats create a sense of nervous anticipation that could tumble into danger or euphoria ("Adhesion"), and stunning closer "NTHNG FKS U HRDR TH TM" is a subtly emotional noise piece. Without all of that context, it would be a beautiful and fascinating album; with it, it's, well, nothing short of divine.
Merch for this release:
Compact Disc (CD), Vinyl LP, Cassette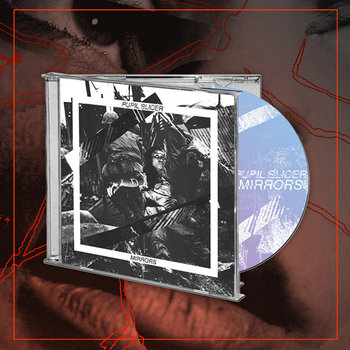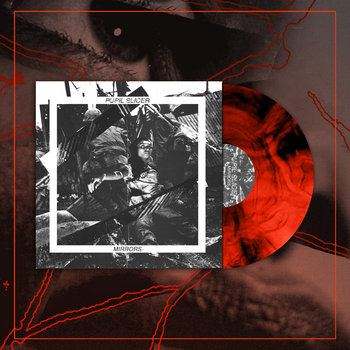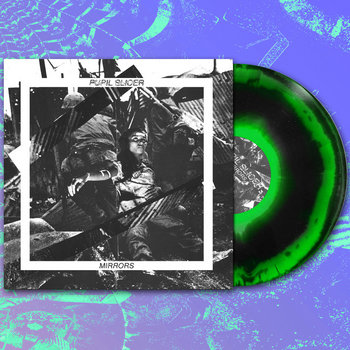 Mathcore is right up there with goregrind and primitive death metal as one of the most emotionally inaccessible heavy music subgenres, a mad-scientist attitude towards catharsis that can leave the listener feeling more riddled than relieved. On their debut album, Pupil Slicer push mathcore forward by re-orienting its power as a magnitude of emotional honesty, rather than mindfucked musical-theory. Vocalist and guitarist Kate Davies, situated prominently in the mix, offers candid reflections on issues ranging from suicidal depression to LGBTQ+ hate crimes, her screams ringing out over unwieldy, complex soundscapes. Though Pupil Slicer's core sound has all the elements of classic Dillinger Escape Plan (unpredictable tempos, grinding polyrhythms, breakdowns that cut like a tsunami of shrapnel), Mirrors also incorporates elements of post-metal, death metal, '00s metalcore, and shoegaze, making for a unique walloping with plenty of heart.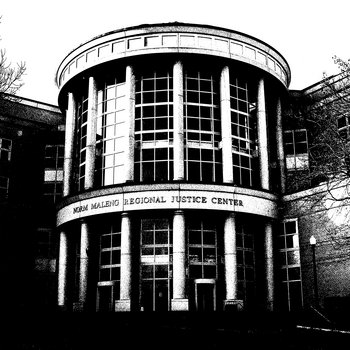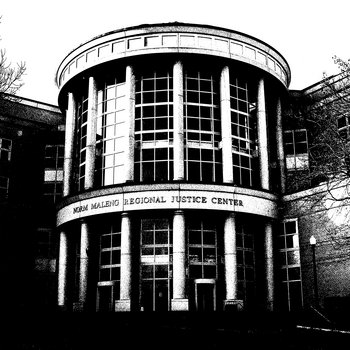 Merch for this release:
Vinyl LP, Cassette
On their second album Crime and Punishment, Regional Justice Center take the concept of "powerviolence" literally, weaponizing musical aggression against the toxic institutions that be—in this case, America's prison-industrial complex. The Washington band channel their anger into a 15-minute rush of sludgy riffs and curb stomping grooves, interspersed with phone conversations between frontman Ian Shelton and his incarcerated younger brother. The empathy and openness with which the singer tackles these issues, together with his bandmates' athletic arrangements, brings their righteous fury over the boiling point. The end result is a record that captures protest music in its rawest form: a painful, disturbing dialogue, but an absolutely necessary one.
Read our interview with Regional Justice Center.
Serpentwithfeet
DEACON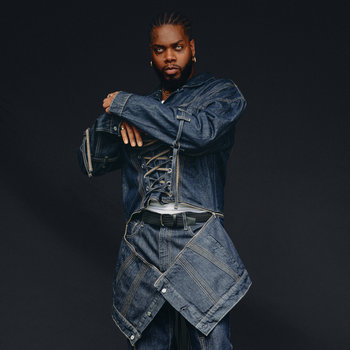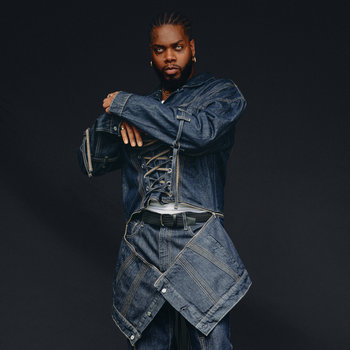 Merch for this release:
Compact Disc (CD), Vinyl LP, Vinyl, T-Shirt/Apparel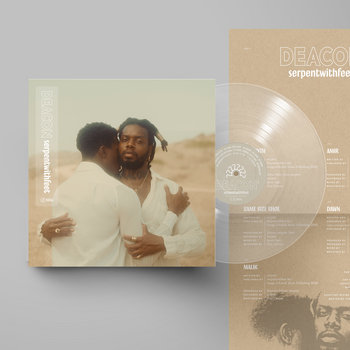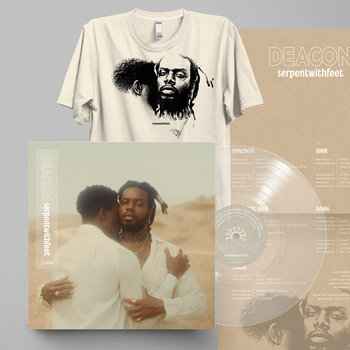 My favorite moment on the dazzling new record from serpentwithfeet arrives early, when serpent giddily steals the language of gospel music on the Sam Cooke-channeling "Same Size Shoe" and puts it in service of a joyous, tender, beautifully romantic queer love song. "Child, I got some good news/ Come here lemme tell you the news," he exults; later in the song, he uses his voice to imitate a Gabriel-esque trumpet, tapping out an exuberant fanfare over and over and over. The album—my pick for First Masterpiece of 2021—works this duality throughout, queerness and spirituality existing side by side. The album's title is a deliberate nod to the position of the same name in the Christian church, and songs like "Fellowship" knowingly use religious lingo; he's tagged the album "gospel" on Bandcamp, and has spoken about the influence of the church on his life, a background he draws on repeatedly throughout DEACON. He lifts from the Beatitudes for a sweet and funny joke on the soft Southern bounce of "Malik" ("Blessed is the man who gambles/ blessed is the man who wears socks with his sandals") and "Dawn" is an interpolation of the hymn "My Lord, What a Morning." Every song is beaming, big-hearted R&B, and serpent sculpts all of their contours with a steady, gentle hand. Serpent says he designed DEACON to be air (in contrast to Soil's "fire") and that's exactly what every song feels like—big, joyous gulps of oxygen, hands raised toward the sky, eyes fixed on the person you love.
Merch for this release:
T-Shirt/Shirt, Vinyl LP, Cassette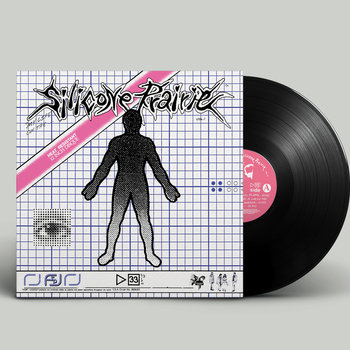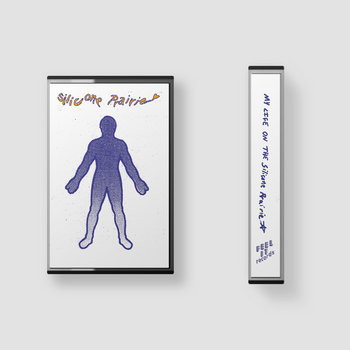 As Silicone Prairie, Kansas City's Ian Teeple (Warm Bodies, Natural Man Band) is a DIY songwriting genius, compressing several decades' worth of varying underground influences into fast and efficient tracks that explode with hooks and energy. The punkier side of Devo and the B-52s; minimal synth; early Husker Du; the warped riffing of Dow Jones and the Industrials; power pop, maybe even a little bit of New Zealand institutions like The Clean and The Chills—it all goes into Teeple's blender (there's even a hint of country jangle on "Lay in the Flowers") and comes out sharp, smart, and possessed of an effervescent charm. Trebly, lo-fi, and utterly unpretentious, I said this was one of my favorite rock records of the year when I originally wrote about it for Essential Releases a couple of months ago, and that shows no sign of changing.
Slant
1집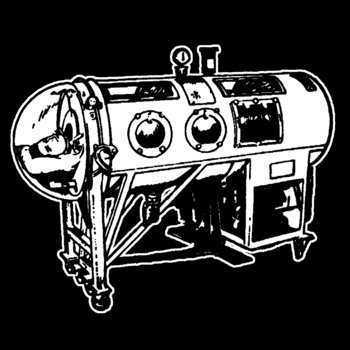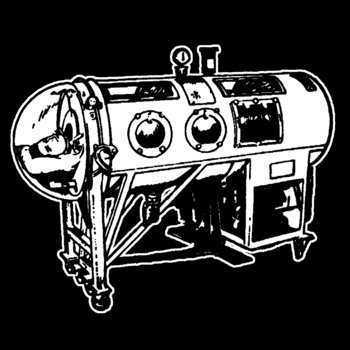 Merch for this release:
Vinyl LP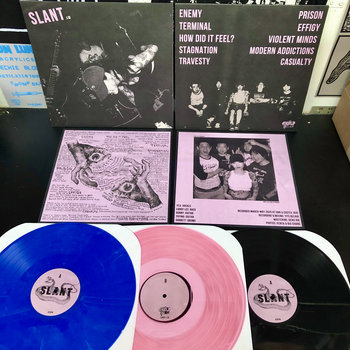 An absolute crusher of a debut LP from Seoul hardcore band Slant, who I have been a fan of since their 2018 demo, on the always-excellent Iron Lung label. This is incredibly classic-sounding—fast, with meaty chords and a deadly-furious vocalist who constantly sounds as if she's at risk of blowing out her voice, and it strikes a terrific balance between hard rock riffage and mosh-part stomp, '80s Osaka and '80s NYC. Heavier, more straightforward tracks like "Travesty" and "How Did It Feel?" aim straight for the pit, while "Casualty" and "Effigy" are pure whirlwinds of blistering energy. Recorded at just the right fidelity to capture every element clearly without polishing it to a very unpunk sheen, and with the added fullness of a newer guitarist, Slant are able to make decades-old genre conventions sound as immediate and necessary, as intuitive and emotional, as they ever were.
Read our Album of the Day on 1집.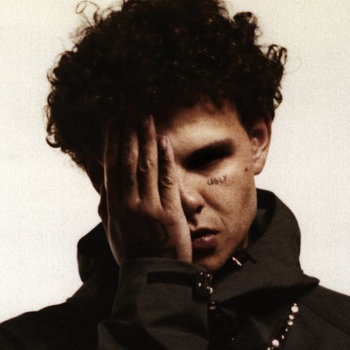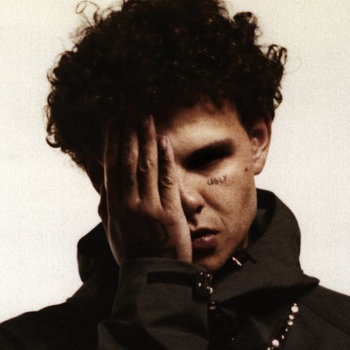 Merch for this release:
Vinyl LP
Slowthai learned it the hard way last year: you either die a hero, or live long enough to become a Twitter villain. On his highly-anticipated follow-up to 2019's breakthrough Nothing Great About Britain, the UK rapper doesn't just address his ups and downs—he deconstructs his entire persona with unfiltered honesty: "Early bird wakes/ Catches the worm then reverts to its base, regurgitates/ And nothing I'll change/ Do it again and I do it the same again and again," he raps on "terms." These struggles are compounded further by Slowthai's battles with mental illness, which he recounts in stark detail over water-logged trap beats on "adhd." But if the lyrics paint TYRON as a product of Slowthai's Sisphyian torment, the music suggests that he's not about to throw in the towel: the first half marches out grime jams with increasing intensity, among them collaborations with Skepta and A$AP Rocky, while Side B branches out into a more mellow, cerebral direction—call it thinking man's emo rap. That Slowthai compares himself to Harry Potter more than once on TYRON is unsurprising; he's the boy who lived, and he's got a gift.
Read our Album of the Day on TYRON.
Merch for this release:
Vinyl LP, Compact Disc (CD)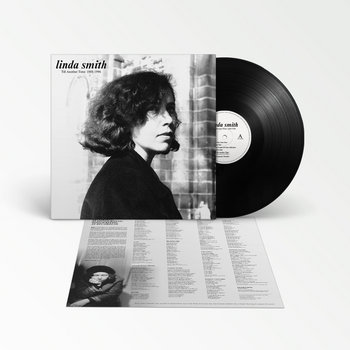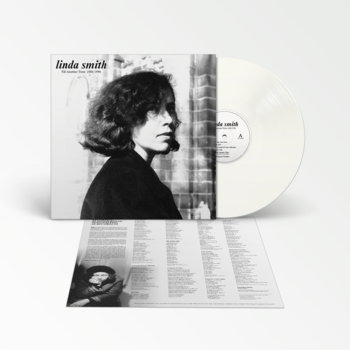 In an era when the cherished myth of the undiscovered genius making perfect pop songs all alone in their little room has been insidiously co-opted by corporations aiming to sell you bullshit, Captured Tracks' compilation of Linda Smith's music is here to remind you of what that actually means—and that it still does mean something. A bit of a Baltimore legend, Smith spent a decade recording her unassuming songs on a 4-track, mostly at home, and releasing a few scattered singles here and there, but never quite reached an audience beyond those already in-the-know. Though the fidelity is inconsistent and the instrumentation spare, the songwriting isn't either of those things and Smith's melodic mini-masterpieces feel essential in their smallness and more impactful for their rough intimacy. A little bit garage, a little bit sunshine pop, a tad post-punk, kinda jangly and definitely punk AF in spirit, it might seem a shame that Smith's talent was relegated to the fringes in her time, but sometimes music that feels like a secret is better off staying a secret until it can be presented cohesively as an especially standout chapter in a story that's still being told.
Read our interview with Linda Smith.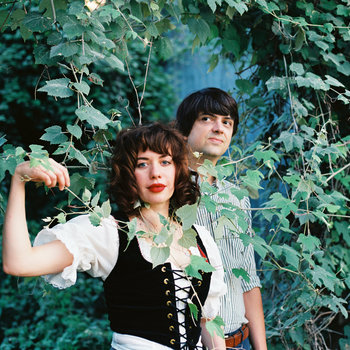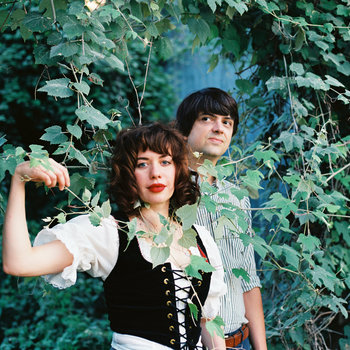 Merch for this release:
Vinyl LP, Compact Disc (CD)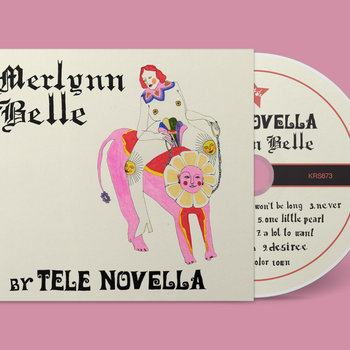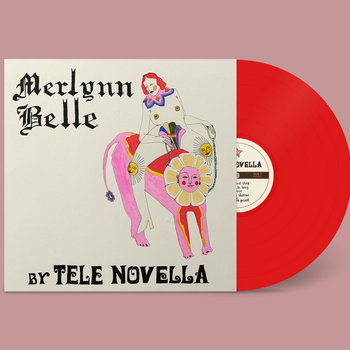 Like a scene from a medieval tarot card come to life in brilliant technicolor, Tele Novella's psych-pop opus Merlynn Belle rides a pale horse through a lonesome land in search of something once lost. No strangers to realm-hopping psychedelia, the Lockhart, Texas duo's musical craft reaches elegant new heights on their second full-length with the addition of dusty country-western accents and pastel baroque-pop flourishes fleshing out their romps between worlds. There's something sweepingly cinematic about Tele Novella's songs, which are painterly in their composition and evocative in their lyricism, the yearning tales of crystal witches, wishing shrines, and faded love prettily adorned with colorful vintage sounds straight out of a magic thrift shop and beautifully anchored by Natalie Ribbons' velvety, emotionally-rich vocals. Though one could wax poetic about its many enchanting embellishments, Merlynn Belle's truest revelation lies not in its aesthetics but in its intuitive understanding that resilience is as potent a spell as heartbreak, and twice as strong.
Read our Album of the Day on Merlynn Belle.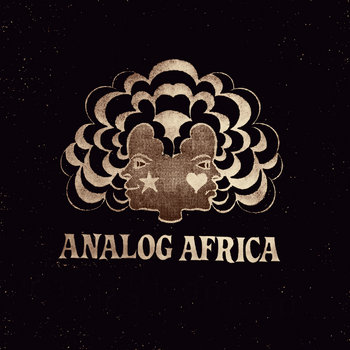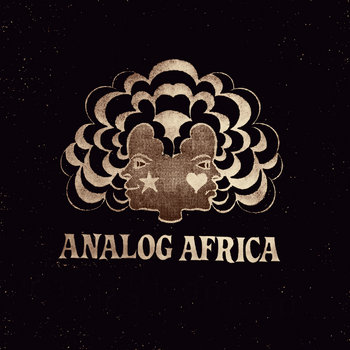 Merch for this release:
2 x Vinyl LP, Compact Disc (CD)
Edo funk emerged in late 1970s Nigeria when local musicians in Benin City started blending offbeat funk and electronics. The sound resembled their culture's highlife music, but the drums had more heft and the rhythms felt like disco. But edo funk didn't have all the bells and whistles of disco; instead, the sound was still raw and tethered to underground dance clubs. Edo Funk Explosion Vol. 1 unites the subgenre's top artists in a cohesive 80-minute set—acts like Akaba Man & The Nigie Rokets, Sir Victor Uwaifo And His Titibitis, and Osayomore Joseph And The Ulele Power Sound all share space and bring vastly different energy to the compilation. Akaba's sound felt more traditional than the cosmic Uwaifo and the political Osayomore. In that way, the Edo Funk comp presents all sides of the subgenre, shedding light on three distinct groups who pushed the music for several years.
Read our Album of the Day on Edo Funk Explosion Vol. 1.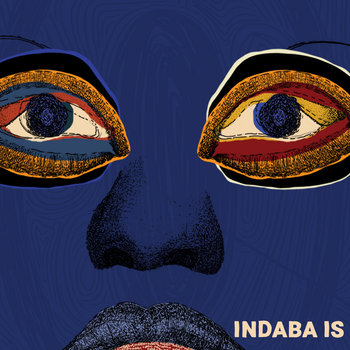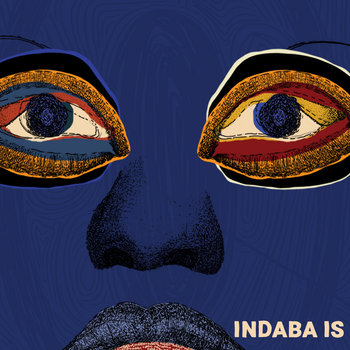 Merch for this release:
2 x Vinyl LP, Compact Disc (CD),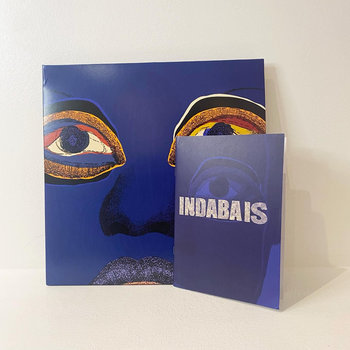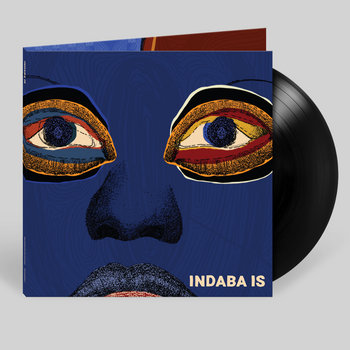 Indaba Is, Brownswood's recent South African-focused compilation, properly unpacks the multifaceted art being made throughout the country. But it isn't just a collection of songs from this or that genre; instead, thanks to curators Thandi Ntuli and Siyabonga Mthembu, it shows just how interconnected the music is across disciplines and continents. On "What Is History," for instance, The Wretched uses audio clips to weave Black American and Black South African plight without leaning into negativity. The samples are woven within the band's intense drums and guitar to convey empowerment. Other tracks are meant to heal. "Umdali" centers meditative lyrics, light acoustic guitar and percussion; the arrangement lands somewhere between ambient and folk. By mixing various ideas and genres, Indaba is an eclectic work with a political undercurrent, a rightful celebration of South African culture.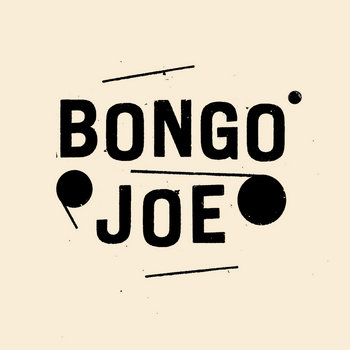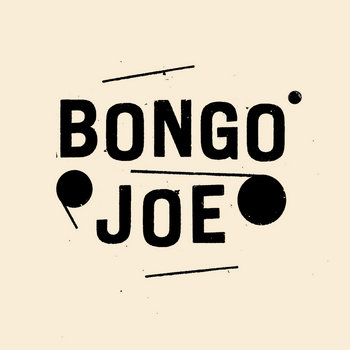 Merch for this release:
2 x Vinyl LP, Compact Disc (CD)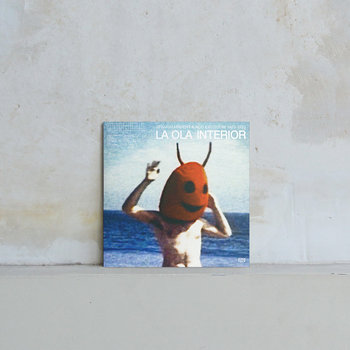 Following up their killer 2018 compilation of undiscovered post-punk and synthwave music from 1980s Spain, La Contra Ola, Bongo Joe go even deeper into the weirdo weeds with La Ola Interior: Spanish Ambient & Acid Exoticism 1983​-​1990. Using a rather liberal genre definition of the term "ambient," this new compilation documents artists using the "anything goes" lens of the avant-garde to both collapse and expand the boundaries of everything from jazz and folk to Kosmische and industrial, making some truly adventurous and progressive music along the way. What is most exceptional about this collection isn't how forward-thinking the music is, but how transcendent. Much of it sounds distinctly placeless and remarkably contemporary, as Miles Bowe noted in his review. As is par for the course with experimental music of any era, your mileage may vary over the hefty 20 tracks, but it's heartening to know there's always a new batch of musical oddballs just waiting to be discovered everywhere, in every time period.
Read our Album of the Day on La Ola Interior: Spanish Ambient & Acid Exoticism 1983-1990.
Merch for this release:
Compact Disc (CD)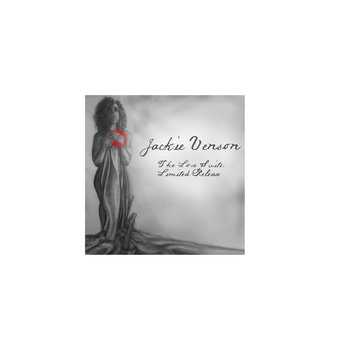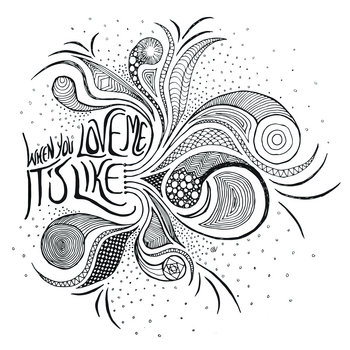 Jackie Venson's Love Suite transverses all the feelings related to love: unrequited feelings, crushes, relationships, and breakups. The Austin-based singer recorded the album two years ago before deciding to release them this Valentine's Day. The opener "Crush" has an infectious chorus that encapsulates the budding excitement and nervousness that accompanies a newfound crush. The Minneapolis sound influenced "Patience" has a bopping electro beat that would be at home on an early Prince album: "The truth always finds its way," sings Venson. The album closes with the drum-heavy "Alone," which reminds listeners that being alone doesn't always mean being lonely. With Love Suite, Venson encourages listeners to lean into love in all of its forms.
The Weather Station
Ignorance
Merch for this release:
Vinyl LP, Compact Disc (CD), , Cassette
Ignorance is a beguilingly deceptive record: on first pass, it seems to slot neatly into "'70s Laurel Canyon" revivalism, but once you tune in closely, you begin to notice how strange it is—how the mood and tone has more in common with Spirit of Eden or Climate of Hunter than, say, Hissing of the Summer Lawns. Some of this preconception is likely due to history: Tamara Lindeman began her career writing strummy, folk-adjacent songs that were accomplished, if not entirely unprecedented. Ignorance blows all of that out of the water. A stark visionary work, Lindeman adorns her songs with queasy string sections, plaintive keys, and dizzy horns, and all of them unfold in surprising ways: "Loss" tops a motorik pulse with hypnotic keys and periodic instrumental elements that sound like they're being run in reverse; "Trust" is a hushed and moody piano-and-strings ballad that recalls the moodier moments of Judee Sill, with Lindeman expertly floating her ghostly alto over the skeletal arrangement. With Ignorance, Lindeman moves from folk rock into art rock, delivering a richly sculpted work, draped in shadow and wreathed in mist.
Read our Album of the Day on Ignorance.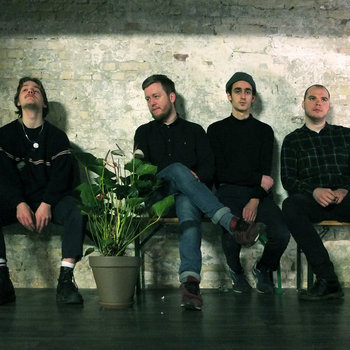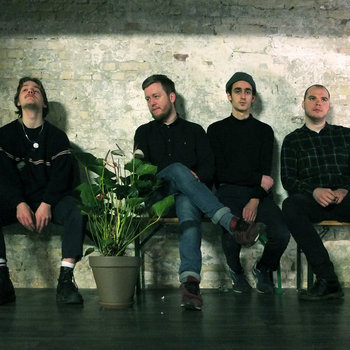 Merch for this release:
Vinyl LP, Vinyl Box Set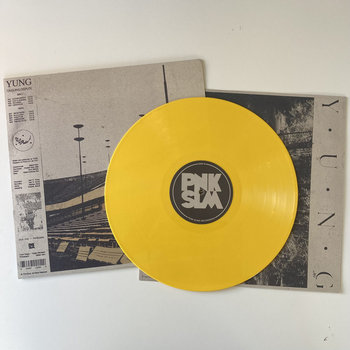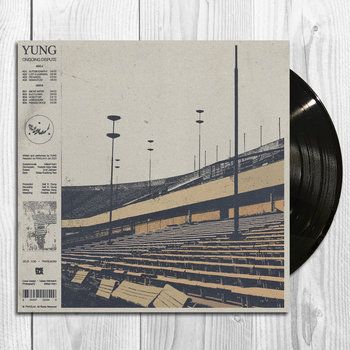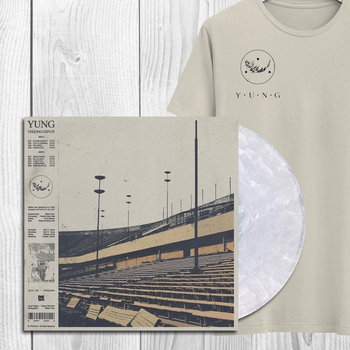 The Danish band Yung puts the origin story behind their new record right there in the title: Ongoing Dispute. Born from fitful recording sessions marked by discomfort and disagreement, Dispute emerges as an album that channeled those battles into spiky and obstinate rock music. Frontman Mikkel Holm Silkjær writes in a dryly observational style, and coupled with his droll delivery, he calls to mind artists like Robyn Hitchcock and the Go-Betweens' Robert Forster—writers who mined the mundane and emerged with nuggets of gold. On "Lust and Learning," he details the drudgery of life in "a provincial town," actue-angle guitars repeatedly jabbing and poking away. The breathless "Such a Man" is Silkjær at his sharpest, wringing desperation from everyday moments: "He forgot his keys that morning, and all the doors in this city are locked/ he left them on the weird-looking kitchen floor." The band supports these pointed details with brittle, slashing post-punk riffs and frantically tumbling rhythms, and each song exposes the terrifying banality of the everyday, making it sound more and more like prison as the album goes on. It all crests in the masterful final stroke "Friends on Ice," where Silkjær wryly opines, "These special skills of yours, we'd better take care of them/ Yeah, you've gotta go to class/ We'd better go for that scholarship." On Ongoing Dispute, Yung combine Joycean bleakness with snarling, angry rock—the perfect reflection of our stultifying era.