BEST OF 2021
The Best Albums of Summer 2021
By Bandcamp Daily Staff · October 01, 2021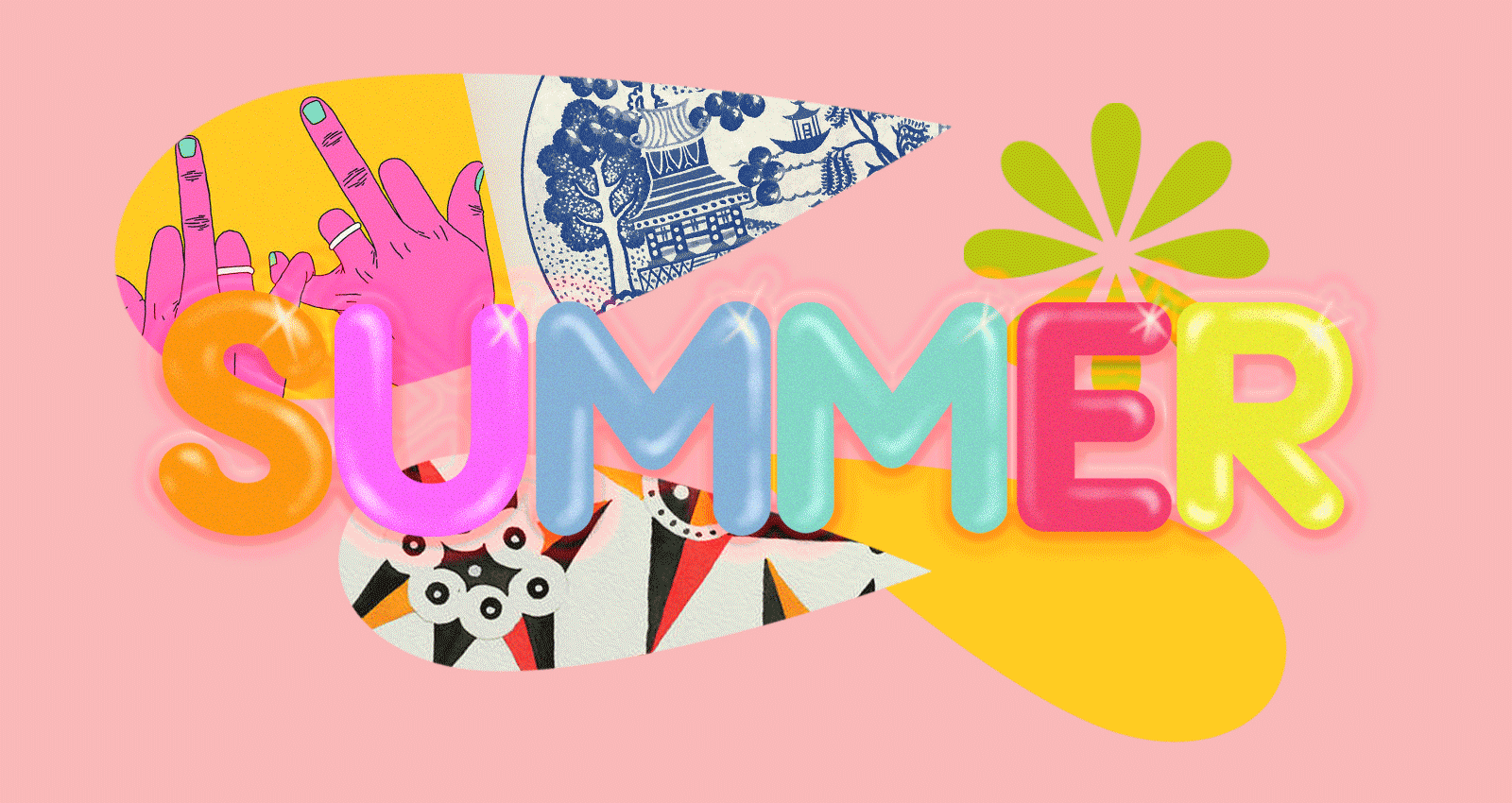 The last three months have delivered another trove of awesome music—velvety soul, fierce grindcore, inventive indie pop, and rave-ready club music. These are the best records of Summer 2021.
Merch for this release:
Vinyl LP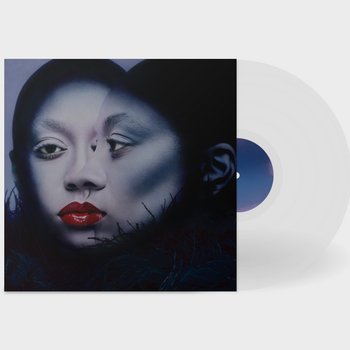 The sleek and catchy "chuu" was my gateway into Anaiis' music. The vibe of this is no longer a dream shifts and mirrors Anaiis' moods, and revelatory opener "undulations" embodies the musical rising and falling that traverses the album. "If you could have kept me under your spell/ Hanging mid-air, always begging for help," she sings. The album's smooth pace continues on the more lively "ultraviolet, counts," which is brought to life by soulful strings. Later, on "be alright," Anaiis sings, "everything is going to be alright"—which seems to be a promise to herself and to listeners.
Merch for this release:
Vinyl LP, Compact Disc (CD),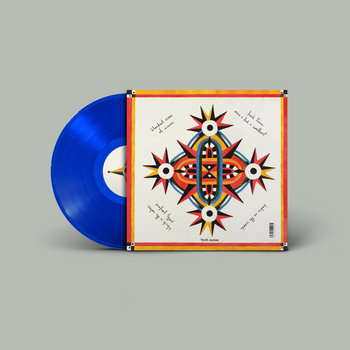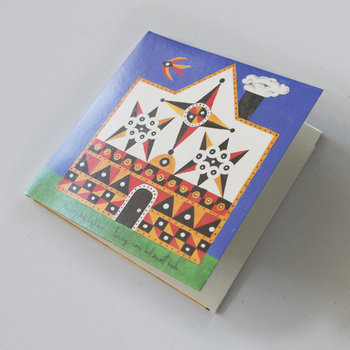 The Body and BIG|BRAVE come from vastly different backgrounds in heavy music. The former is a punishing experimental noise duo from Rhode Island, infamous for their eardrum-shattering squalls and screams; the latter is a doomy, devastatingly beautiful post-metal outfit from Montreal. Their individual takes on heaviness may vary, but there is at least one concept both can agree on: when folk's simple, emotional profundity meets pure, leaden energy, you get an unstoppable musical force. Leaving None But Small Birds isn't so much a collection of songs as a rootsy, gothic liturgy led by Wattie, who offers psalms for the damned ("Oh Sinner"), the exploited ("Hard Times"), and the heartbroken ("Once I Had A Sweetheart.") Wattie builds each tale slowly and steadily, her melodies pirouetting around Buford and King's dronescapes with a hypnotic grace that belies its creators' reverence for—and unquestionable mastery of—Appalachian, Canadian, and English ballads and hymnals, and folk music as a whole. Listening to this album is like snuggling up with a story quilt: a warm, wondrous product of collaboration built to stand the test of time.
Merch for this release:
Vinyl LP, Compact Disc (CD), T-Shirt/Apparel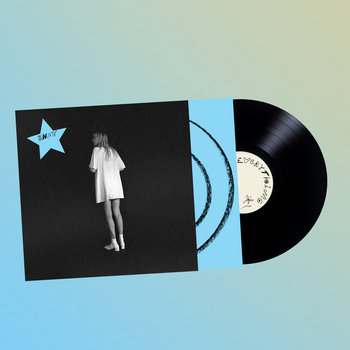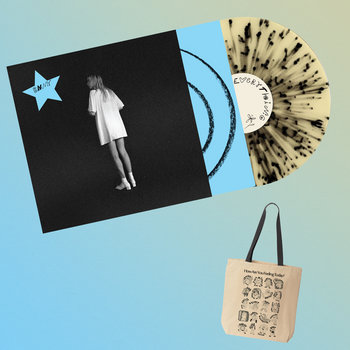 If absence is defined by the shape of something lost, Jess Viscius's entry into the canon of rock records about death is similarly outlined by what is no longer there. Tragically inspired by the sudden death of Viscius's partner, Everything is a map of her bereavement, with songs featuring instrumentation so muffled they feel purposefully ghostly, if not outright empty; a record that wishes it didn't exist. But there's also a lot of beauty in Viscius' coolly melodic psych rock, not least of all in how honestly she sketches the experience of plumbing such bewildering depths of loss. For Viscius, grief isn't something that one wears like a costume, or even something you want to talk about; rather, it simply is, like a black hole that envelopes everything around it, leaving only the faintest echo of a strummed guitar, a voice barely singing above a whisper, to insist that something, someone still exists within. 
Merch for this release:
Vinyl LP
Cindy make indie pop music so feather-light it's almost transparent, the aural equivalent of the light shining through a bunch of pastel balloons on an overcast San Francisco day. The group's third record, 1:2, drifts along in its own self-contained dreamworld, walking the line between being bummed out without also being a bummer. Karina Gill's songs are simple without being twee, and her lyrics are observational rather than rhapsodic, giving Cindy's music an earthbound elegance that infuses the music with a sort of uncanny energy that prevents it from fading totally into the background. Music that feels like a happy secret is hard to come by these days, but 1:2 is exactly that.
Merch for this release:
Vinyl LP
War Garden was written over Facetime during lockdown, but that might be the least interesting thing about this dystopian synth pop opus from Bay Area band Cold Beat. The computerized aesthetics the group are using to both excavate the present and predict the future are, of course, nothing new—New Order was doing this sort of thing centuries ago. And yet, that's partially why War Garden works so well. Synthesizers and drum machines still signify as futuristic compared to the nostalgic messiness of electric guitar, but they're similarly familiar, even humanistic sounds at this point—a juxtaposition Cold Beat use to their advantage in order to make a record that feels suspended in a nebulous world between technological isolation and technological connection, conjuring an existential longing for an organic touch that can be rendered only in 1's and 0's. Yet this music is too pulsating and bright to be called bleak, and War Garden is an album that could play on loop forever in the neon junkyard of our collective doom.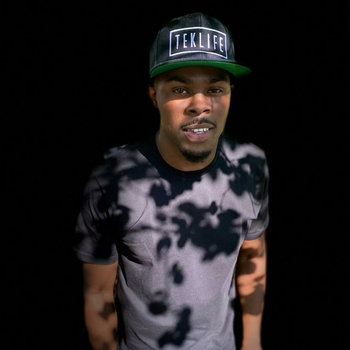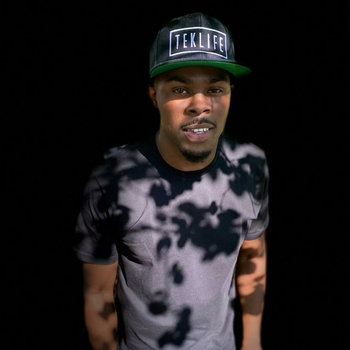 Merch for this release:
T-Shirt/Apparel, Vinyl LP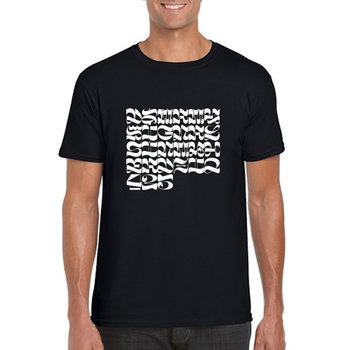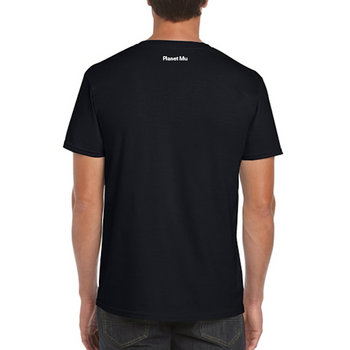 Signals in My Head, the latest LP from Teklife founder and footwork pioneer DJ Manny, is defined by a sense of lightness. Marking a sharp break from the jagged clatter of albums like 2017's Greenlight, Signals instead glides into view, opening with the soft R&B pulse of "Never Was Ah Hoe." Like the bulk of Signals, that song centers on a vocal that feels almost sighed out, drifting blissfully on an ocean of keys. Throughout Signals, Manny reframes the way footwork, well, works; the hectic drum patterns are still present, but on songs like the elegant "U Want It," they almost recede into the background, keeping the focus instead on the song's tender vocal melody and cottony pads. The siren-like gospel vocal on "Wants My Body" strikes an immediate kinship with classic house, and Manny wisely makes it the center of the song, threading just the barest trace of a synth beneath it. And the synths on the wondrous title track gurgle like the beakers in a scientist's lab, bright and colorful. What holds it all together—the breathless "All I Need," the triumphant "Good Love"—is an abiding sense of warmth. The rhythms may be what drive the dancefloor, but the communal spirit is what brings people to it in the first place. Signals in My Head excels at the former but emphasizes the latter, and the effect is genuinely uplifting.
Merch for this release:
Vinyl LP, Compact Disc (CD), T-Shirt/Apparel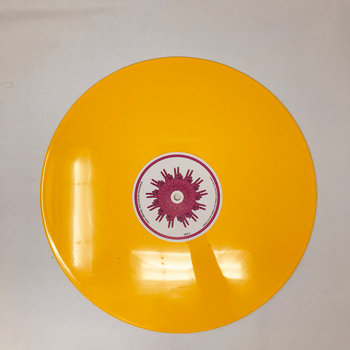 A massive step up for a band who could've easily coasted forever making thrashy skate punk about the joys getting drunk, Drinking Boys and Girls Choir's Marriage License packs big ideas and even bigger hooks into just under twenty-five breathless minutes. The political is personal for the Daegu, South Korea band, who barrel through songs taking on every shade of societal oppression in true punk style, their hardcore frenzy offering catharsis for both themselves and the listener. But it's not all chaos and rage. DBGC also makes room for sweetness, as on "My Second Universe," a touching and melodic indie rock ode sung by drummer Myeongjin Kim about her fiancé. But what's even sweeter than love? Revenge, obviously, and that's here, too, on the instantly classic "Secret Revenge," a brightly energetic pop-punk song about getting the last laugh despite living in a world designed to keep you down. 
Read our interview with Drinking Boys and Girls Choir.
Merch for this release:
Vinyl LP, Compact Disc (CD), T-Shirt/Apparel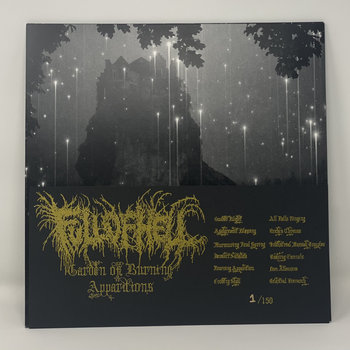 There's a long running, practically codified tradition in heavy music of sticking it not just to the man, but the man upstairs. Ever since Black Sabbath and Led Zeppelin led the youth astray in the '60s and '70s, preaching spells, drugs, and other demonic vices, the left-hand path has acted as a thematic true north. This apostasy, however prevalent, tends to impact the aesthetics (lyrics, art, stage shows) rather than the music itself; consider Ghost's perverted Sunday-School rock, which is lyrically profane but sounds about as threatening as a slightly disgruntled nun. On Garden of Burning Apparations, Maryland miscreants Full of Hell shatter longstanding expectations by translating divine wrath into sound—and then unleashing it upon everything in sight with a brutality that would make even Old Testament God blanche. The songs are leanly constructed but also biblically proportioned: "Industrial Messiah Complex" unleashes a apocalyptic storm of grindcore riffs and 10-ton blast beats made all the more jarring by Dylan Walker's parched, undead howls, and "Eroding Shell" is a death-metal mob scene bordering on outright massacre. For all the heathens and hashers out there, I present your ticket to paradise.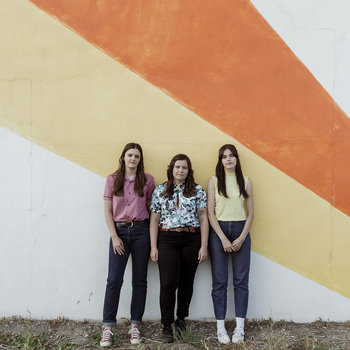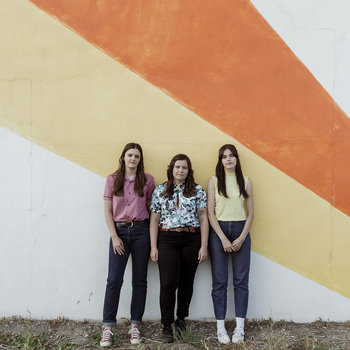 Merch for this release:
Cassette, Vinyl LP, Compact Disc (CD)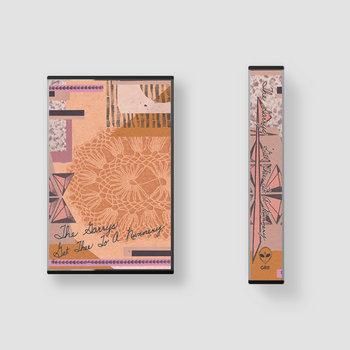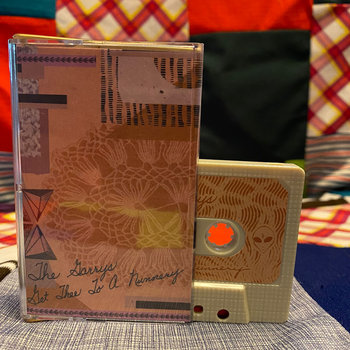 With their penchant for pairing macabre surf licks, girl-group-but-everyone's-on-downers harmonies, and monster movie mysticism, Canadian sibling trio The Garrys always had a great high concept record in them. Get Thee To A Nunnery is exactly that with a personal twist, all the songs loosely based on their mother's experiences in a Catholic boarding school in small town Saskatchewan. Firmly rooted in the past both via the band's family history and their chosen style of music, the irony of using genres so warmly nostalgic they're almost sepia-toned to excavate some of the most repressive aspects of the era that birthed them is not lost on the Garrys; and Get Thee To a Nunnery is marked by a tension between the bitterness of the subject matter and the sweetness of its sound, and serves as a reminder that, although the music the band draws inspiration from is considered conservative now, it too was once the sound of rebellion.
Merch for this release:
Vinyl LP, Compact Disc (CD), Cassette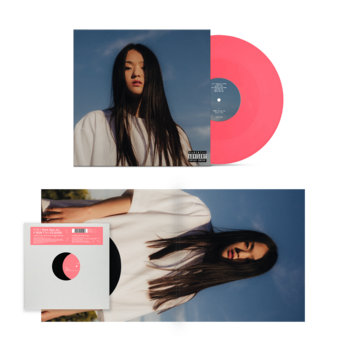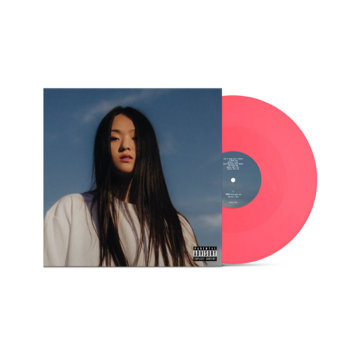 Park Hye Jin sounds like she's figuring things out in real time on her first full-length LP, Before I Die. The DJ, producer, and now singer-songwriter/rapper has come a long way in a few short years; when I first wrote about her in early 2019, I noted that I was excited to watch her career take off, and it really has, landing her on the FIFA 2021 soundtrack and Ninja Tune for her debut. Rather than extending the crisp (but still emotional) tech house style she was exploring in her early work, Before I Die is moody and minimalist, with softer edges; melancholy piano lines anchor "I Need You" and "Where Did I Go," and rounded guitar threads through "Me Trust Me." Park's greatest strengths are most apparent when she taps into her own emotions. With matter-of-fact delivery over the muted palette she's developed here, she taps into loneliness and trust issues, missing her family when on tour, trying to be positive even through a haze of depression, and other everyday concerns with honesty and forthrightness. (Generically flirtatious tracks like "Can I Get Your Number" and "Whatchu Doin Later" lack the same heft, and feel a little bit out of place here.) While her vision will doubtless only grow sharper as she continues to evolve as an artist, Before I Die clearly presents a young artist with a lot of talent who isn't afraid to push herself and isn't afraid to be vulnerable.
By the Time I Get to Phoenix sounds like a series of journal entries written deep inside a bunker while the world slowly incinerates outside. The music, courtesy of Parker Corey, is constructed mostly from what sounds like melting electronics, and the verses—from Ritchie With a T and the late Stepa J. Groggs, who passed away in 2020—are delivered in hushed, panicked tones, the sound of people looking out a tiny window, watching the world burn outside. And while Phoenix is in the same general orbit of groups like clipping. and Shabazz Palaces, the songs here feel bleaker and more chaotic; the mixes are purposely off-balance—the way the verses are pushed way, way up in "Footwork in a Forest Fire" until they're almost crackling, as drums chatter away chaotically beneath them; they take the same approach on "Smoke Don't Clear," this time with drums exploding like fireworks behind the verses. All of the electronic elements throughout sound like '70s space station control panels breathing their last—a barrage of bent and sighing tones that add to the album's apocalyptic mood. Even the theoretical single "Knees" is warped and out-of-focus, guitar hits arriving at odd intervals. The album's title is a reference to the cinematic Isaac Hayes song, but Phoenix has more in common with the future shock of Cronenberg or Gibson: a post-technological nightmare where humanity is waging a losing battle against its creations.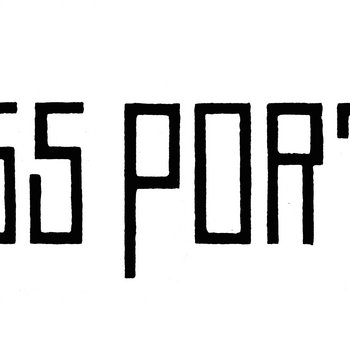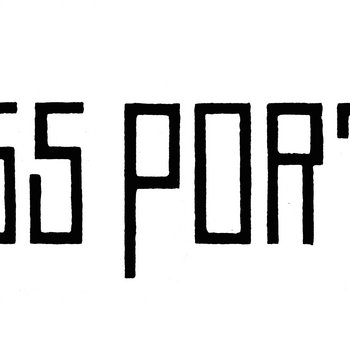 Merch for this release:
Vinyl LP, Compact Disc (CD), Cassette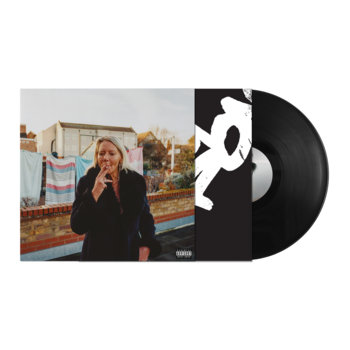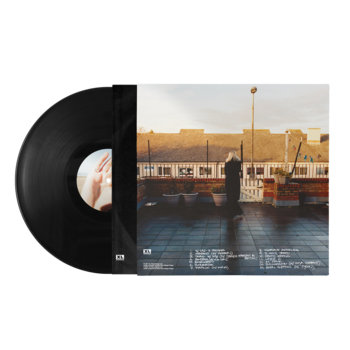 On his debut album, For Still Slipping Volume 1, London producer Joy Orbison (aka Peter O' Grady) presents a unique vision of club music dictated not by tempo or tradition, but people and memories. Each track is built like an intimate mood board, exploring the connections between the individual elements of his sound (drum & bass, jungle, UK Garage, OG dubstep) and the family and friends who guided his personal and creative development (two of the most prominent being Ray Keith, his late uncle and a jungle icon; and Leighann, his childhood musical mentor, who's depicted on the album's cover). The nostalgic overtones comfort, but ultimately render the rager bittersweet; even most immediate bangers reflect an awareness of how the past can never be revisited. "Do you feel wise when you waste your time?", guest singer Lea Sen asks a few moments into "Better," presumably speaking to a jilted lover but also addressing those of us on the other side of the speakers. Time's precious, and O'Grady won't let us forget it, even as he makes you dance your ass off.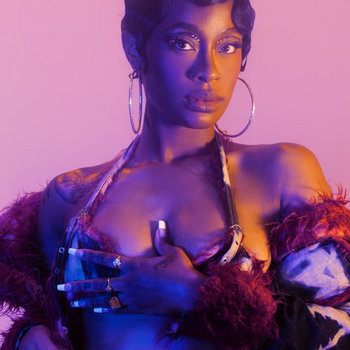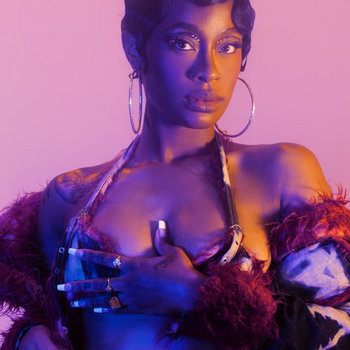 Merch for this release:
Vinyl LP
Kari Faux enters Lowkey Superstar like Harley Quinn breaking into a bank vault—with charisma to spare and a sense of impish glee: "While God was sleeping/ We was creeping/ We was sliding/ We was seeking," she sings on the album's deliriously rambunctious opener, following that fanfare with a forceful statement of purpose: "I was on my way to heaven, took a detour to my vices." In that context, the rest of Superstar plays like a travelogue of that detour. The Little Rock rapper is in delightfully hedonistic form throughout, sprinting through the breathless "fuck you pay me" anthem "StickUP!" and strutting atop neon-colored keys on "Freakin' N' Ballin'." Her delivery is stunningly precise throughout: On "Look @ That," she nails a kind of verbal syncopation, landing hard emphasis on the offbeat while maintaining a feeling of freewheeling joy, and on the eerie "Trouble," with its gothy keys and Dirty South bounce, she slams together verse after frenetic verse, barely pausing to catch her breath in between. Lowkey Superstar is a straight shot of manic energy—a wild rampage through a day-glo amusement park where every ride is built to deliver maximum joy.

Merch for this release:
T-Shirt/Apparel
In her interview with Brad Sanders on Bandcamp's Metal Show, King Woman's Kris Esfandiari explains how the concept for Celestial Blues began taking shape after someone handed her a copy of Milton's Paradise Lost at a party, and she began idly thumbing through it. That it would intrigue her is no surprise: on 2017's gripping Created in the Image of Suffering and the 2014 EP Doubt, Esfandiari sought to process the damage she'd suffered as a result of being raised in charismatic Christianity. Now, with the benefit of distance and healing, she was ready to start playing around with the archetypes; Paradise Lost was the perfect entrypoint. Across the album's nine stunning songs, Esfandiari inhabits the character of the devil ("I was luminous/ my name is Lucifer/ pleased to meet you."), wrestles with the notion of absolution ("Psychic Wound") and explores the cruelty undergirding the myth of Adam & Eve ("Thrown from our intimacy/…it's just the saddest story.") She does all of this against heaving, turbulent music: black walls of guitar that lunge and pummel, chest-collapsing drums, and her own furious, whipping-wind howl. It's a raw, roiling record—the sound of one woman re-writing the canon in her own defiant image.
Merch for this release:
Vinyl LP, Compact Disc (CD), Cassette, T-Shirt/Apparel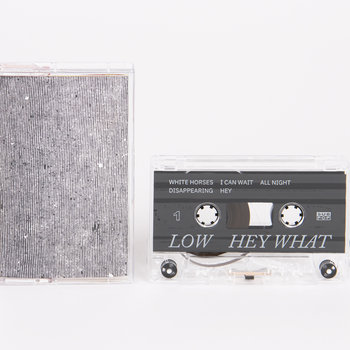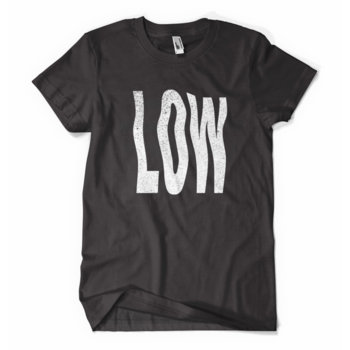 Low's stunning 2018 album Double Negative represented the most dramatic sonic turn for the long-running husband-and-wife duo in a career full of them, adding noise and discordance to their emotionally affecting minimalism. On HEY WHAT, they sharpen that sound even further, creating eerie and beautiful music buoyed by their strong voices (often in harmony, sometimes completely isolated, as on standout "Days Like These," which has a bit of a bit-crushed hymnal feel to it). You could listen to single tracks from this one, I suppose, but it is as an album that it functions the best. The instant gooseflesh of opener "White Horses" arcs into the glowing "I Can Wait," which warps into the wistful yet hopeful psychedelic noise-pop of "All Night," and so on, with the production work by returning collaborator BJ Burton serving as not just an enhancement to their sound but a key component of it. I mentioned gooseflesh already, but I can think of no better way to underline this gorgeous record's presence on this list than to note that I have definitely listened to this record more than 20 times at this point and there are points in nearly every track where that chill runs through me still. I can't imagine there's a time when that won't happen, or that even on my steeliest day I won't suddenly develop something in my eye at the waning crest of "Don't Walk Away," only to feel sliced open by the blown-out guitar chords of the beginning to "More."
Read our guide to Low's discography.
Merch for this release:
Vinyl LP, Vinyl, Compact Disc (CD)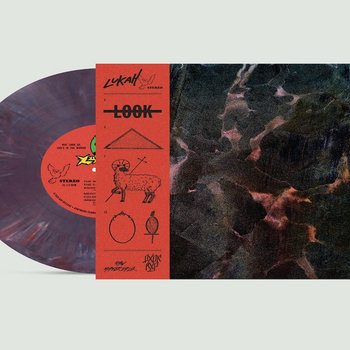 In January, the Memphis rapper Lukah released When the Black Hand Touches You, a powerhouse rap record—designed as a letter to his son—that ended up on our roundup of the Best Albums of Winter. Eight months later, he's back with Why Look Up, God's in the Mirror, an album that proves the early promise wasn't just a fluke. Everything that made that record land—its relentlessness of focus, its feeling of triumph, its sense of determination—is ramped up here. The production on Black Hand was built from swampy southern soul samples, but here it's scaled back—leaner and icier. On "Ermine," which features a typically manic appearance from Estee Nack, a bleary horn phrase swirls queasily above a bone-dry snare rhythm; "Glasshouses" unspools above a cluster of wobbling keys; and on "Road to Damascus," the barest whisper of a gospel song scores Lukah's commanding delivery of his personal testimony, one in which he's responsible for his own salvation: "The Lord in me, but I'll never set foot inside a ministry/ Praying on my knees/ Why look up, when I can look at me?/ Control my destiny." That sense of assurance is a hallmark of Lukah's music—no matter what obstacle he's detailing in his lyrics, there's never any question that he's going to emerge on the other side victorious. Why Look Up is a testament to personal divinity, and iron-clad proof of the power in steely self-confidence.
Read our interview with Lukah.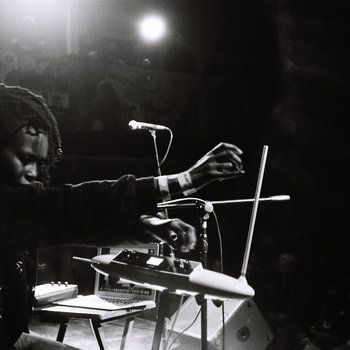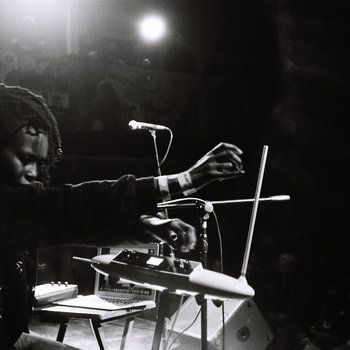 It's impossible to capture the depth and breadth of everything the unstoppable force that is Camae Ayewa, aka Moor Mother, accomplishes on Black Encyclopedia of the Air in a blurb this short. The poet and sound artist continues her absurdly many-years-long creative streak here, now on a larger platform (courtesy of ANTI-) and with a potentially more "accessible" sound, but this does not mean that her work is watered down. Along with Swedish beatmaker Olof Melander, who contributes jazzy loops for Ayewa and friends to play against and with, she's created an experimental tapestry that joins so many of the themes of her voluminous discography so far—Afrofuturism and that imaginative world's connections to bloody real-world history, time and memory, embodied realities and space. She does a "Tarot" reading with YATTA and Dudu Kouate, pulling not just cards but on the threads of colonialism and imperialism upon which modern "democracies" were woven. On "Made a Circle," she joins forces with Nappy Nina, Maassai, Antonia Garcia, and Orion Sun to celebrate generations of Black women nurturing one another. "Vera Hall," named for the trailblazing Black folk and blues artist, features Orion Sun again as well as BFly, and speaks directly to obscured Black and indigenous histories, and he stirring "Zami," named for Audre Lorde's classic "biomythography," is a clear Afrofuturist manifesto: "That's the dead clock/ It's colored people's time/ No more master's clock/ We travel space waves." Given the spaciousness of the mix (in comparison to her usual dense compositions), Ayewa's poetry hits home hard. It's not whether she's established her voice at this point, but whether you choose to truly listen.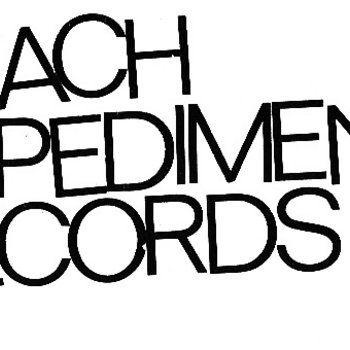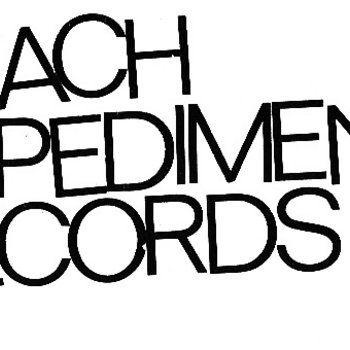 Merch for this release:
Vinyl LP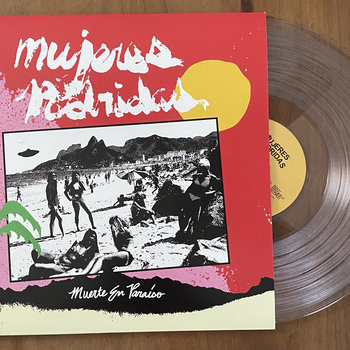 Austin's Mujeres Podridas are holding a rager at the end of the world. The Texan punks, fronted by one of my favorite contemporary hardcore frontpeople, Dru Molina (Criaturas, Kurrakä, Mirror) aren't afraid to play fast and furious ("Hijos de la Frontera"), nor are they afraid to get a little loose, with a little bit of a surf edge added to their scrambled and sped-up psych-punk style ("Al Revés," which features Molina easing up on her venom-laden delivery for a second to yelp with pure energy, as well as a delightful guitar solo). There's a little bit of a dark punk shadow coiled in the chorused-out guitar hook of "El Chico de la Discoteca," too. Hardcore, as I have often written, has a tendency toward genre pastiche, but it's bands like Mujeres Podridas that keep it feeling vibrant and alive to me—their clear love for and investment in the form is here, with all of the weight and speed and power that implies, but there's also a sense of playfulness that keeps the whole thing feeling fresh and fun. I've often found myself putting this one on in the past months when I need a shot in the ass to drag my depressed self through my everyday routine; by the time it's time to flip it over, I've found myself caught up in it, bouncing around the kitchen while I put away dishes.
SAULT
'NINE'
The fourth album from the semi-anonymous R&B group pays homage to London, the hometown of vocalist Cleo Sol and producer Inflo. The otherworldly opener "Haha" features a chorus of children that flips the joyfulness of children's rhymes in order to relay the experiences of Black Londoners. The darker "London Gangs" delves further into this where Sol sings "London gangs, RIP postcodes/ Revenge is all you know." On "You from London," which features rapper Little Simz, Sol and Kid Sister joke about the things Londoners hear from foreigners. Only available for 99 days Nine is an ode to Black London that we're lucky to experience.
Merch for this release:
2 x Vinyl LP, Compact Disc (CD)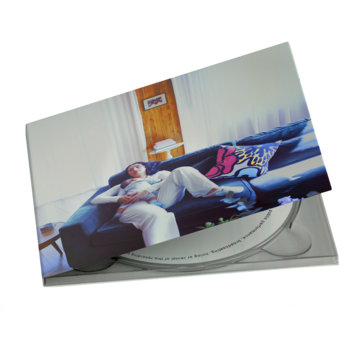 Cleo Sol's sophomore album is gentle and effervescent. Quietly released, Mother draws from both Sol's motherhood journey and her admiration for her own mother. The upbeat single "Promises" is an ode to love—both self-love and loving others. The boundless "Build Me Up" is a slow burn that begins with a simple piano melody before featuring a rapturous gospel chorus. "Can you cover me, with your open arms? With your mother's love," she sings. "Build Me Up" effortlessly glides into the hopeful "Sunshine" where Sol sings, "In my eyes, nothing is equal to your grace. Living honestly can teach you about pain." The penultimate song "Know That You Are Loved" asks listeners to "Know that you are loved even if you don't love yourself." It's both an affirmation and a command.
Merch for this release:
2 x Vinyl LP, Cassette, Compact Disc (CD)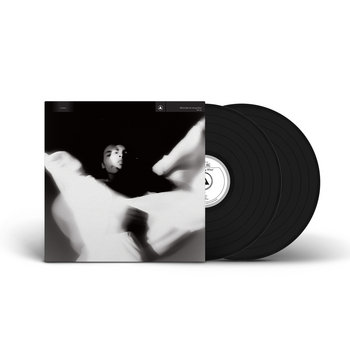 The third album from Spellling is whimsical, theatrical, and compelling. Born Chrystia Cabral, the Oakland-based artist takes experimental pop and turns it on its head for The Turning Wheel. Split into two parts—Above and Below—the album transitions from the gleeful to the dark. On the jazz-pop opener "Little Deer" Cabral takes on the persona of a fallen deer. My favorite track is "The Future" which sounds like a Broadway musical whittled down into a three-minute song. The standout "Boys at School" is a melancholy track where Spelling sings, "I hate the boys at school, they never play by the rules." The entire album sounds like a staged production that just happens to be all audio and that's the beauty of it. Spelling crafted an ambitious album that showcases her varied musical influences and her extremely smart world-building writing style. On The Turning Wheel Cabral lets us in on her fairy tales that are just as urgent as reality.
Water From Your Eyes
Structure
Merch for this release:
Vinyl LP, Compact Disc (CD)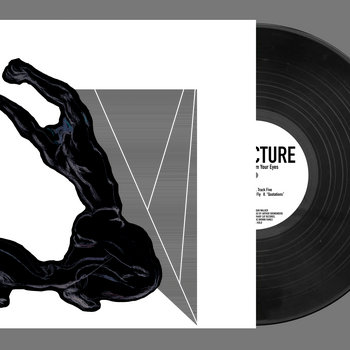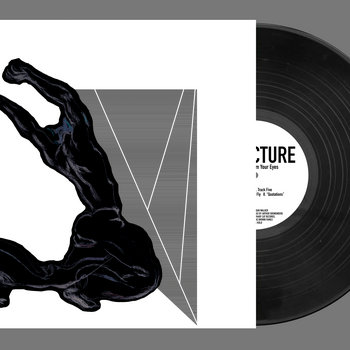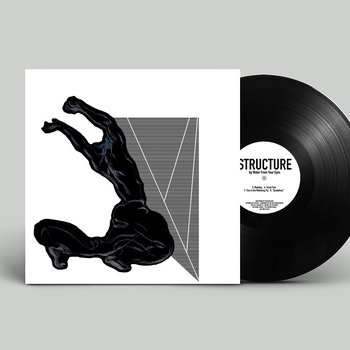 Like all forms of popular music, synthpop is the music of the masses. Yes, Joy Division, LCD Soundsystem, and the like carved out their own niche by playing on their own terms, broadening the horizons of a decades-old format dominated by the industry. But pop is a science, and calculus—structural, dynamic, melodic—doesn't change. Or can it? Across their terrific new full-length Structure, Brooklyn duo Water From Your Eye sketch venn diagrams of spoken-word, folk, electro punk, and new wave, only to erase them halfway through and start anew, reshuffling concepts, lyrics, and even song titles as they go. Conventional choruses are few and far between, but when Nate Amos and Rachel Brown do opt for the traditional route, it's just as effective: see the New Order-esque "Track Five," a latter-half delight full of with hazy synths and snaking, distorted bass. Not only does Structure rank among the most subversive synthpop records of recent memory, it's also one of the best.
Merch for this release:
Compact Disc (CD), , Vinyl LP
Much has been written about how the pandemic has affected our sense of time, but few artists have addressed this as brilliantly or adeptly in sound as conceptual artist Li Yilei. Finding inspiration in the Song Dynasty, a period of great cultural and technological advancement in imperial China (and which, in particular, saw incredible developments in astronomical and geological timekeeping), the 12 "song-poems" on 之 / OF are meant to each capture an hour. Using field recordings (primarily of birds, such as those depicted on the cover and in other Song Dynasty-era artwork), samples, analog synths that burble and sweep, and stringed instruments (violin and guqin), Li creates snapshots of patience and disquiet, longing and hope, reflectiveness and worry, with nature's constant presence coming into and out of focus. My favorite kind of "ambient" music is this kind of painterly work that seeks not just to soothe but to provoke and to connect, and it's hard not to want to crawl inside each of these pieces or turn them over and over, examining them from every angle. (Of note: to accompany this record, Li made a limited number of handmade ceramic xun—a vessel flute that is one of China's oldest instruments, and which appears on the album. They're all sold out.)
Merch for this release:
Compact Disc (CD), Vinyl LP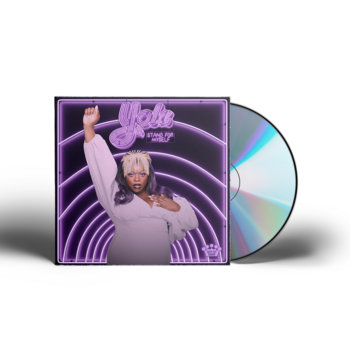 Stand For Myself is technically Yola Quartey's second album, but it's the product of a lifelong climb to the top, a winding journey spanning multiple cities, countries, and styles. In a way, the UK-born, Nashville-based singer-songwriter been telegraphing this takeover for a long time; from her early work as a vocalist and producer for hire in Bristol at the turn of the millennium, to her collaborations with electronic groups like Bugz in the Attic and Massive Attack in the aughts, to her country-soul releases with the band Phantom Limb, and now her pivot to genre-hopping pop with an old-school feel, each of her iterations reflects a mindset that's more demanding and adventurous than the last. The same applies to Yola's present country-pop dymano period, which continues in earnest here in the form of Nashville-hot showstoppers like "Dancing Away In Tears" and Barely Alive." Yola's natural gifts as a singer, particularly her prowess for switching up tones and scaling octaves, has never been more evident than on the closing track, "I'm Alive:" She knows exactly when to use gentle vibrato and when to let the runs go wild. Factor in a well-matched backing band, and some deliciously warm, '70s-style production from Black Keys' Dan Auerbach, and you've left with an instant classic.