BEST OF 2021
The Acid Test's Best Albums of 2021
By Miles Bowe · December 21, 2021
Acid Test aims to dig through Bandcamp's unexplored corners, and these past 12 months have given us countless hidden gems and outsider masterpieces. Below you'll find some favorites featured in this column throughout the year—from kinetic club bangers to funhouse noise—plus others that may have been missed. These unique albums seemed uninterested in being the best of anything—but the artists behind them gave us the best of themselves.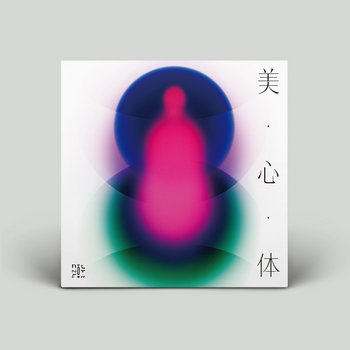 .
00:10 / 00:58
Merch for this release:
Vinyl LP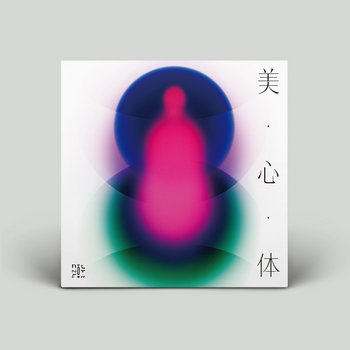 The gentle satire of wellness crazes on Bishintai is so effective because Japanese band UNKNOWN ME have constructed one of the most serene and soothing ambient albums in recent memory. From the absorbing collaborations with Jim O'Rourke, Foodman, and more to recurring interruptions by well-meaning robot meditation guides, Bishintai skewers the limitations of ambient music with humor, empathy, and a virtuosic precision.
.
00:10 / 00:58
Lucrecia Dalt and Aaron Dilloway's first album together is simultaneously one of the most heartwarming and one of the creepiest things to be released this year. This audio funhouse is filled with unholy atmospheres; ghostly, backmasked murmurs; and locked-groove loops that jerk like marionettes. But for all those mysterious sounds and processes, each of these tape-loop Frankensteins is stitched as tightly as a pop song. The result is a one-of-a-kind pop record—a career-best from two veterans who sound like they're having the best time working together.
.
00:10 / 00:58
The sprawling catalog of NEW MEXICAN STARGAZERS constructs an entire world of bugged-out sci-fi soundscapes and hypnagogic gems, and digging through them all was one of my most satisfying musical adventures of the year. It was all capped off by the incredible Highway Dreamscape, an album that functioned like a highspeed tour through all of the project's strengths.
Slikback didn't let up this year. Nearly every month, the Kenyan producer dropped a slab of noise-blasted club music, always delivered with explosive energy and relentless urgency. The incredible MELT was an album of collaborations—from hard-edged producers including Ziúr to ambient artists like KMRU—that held together with total vision and focus. Just one of many highlights Slikback delivered this year, MELT is the perfect doorway into this brilliant producer's endlessly exciting (and thankfully growing) discography.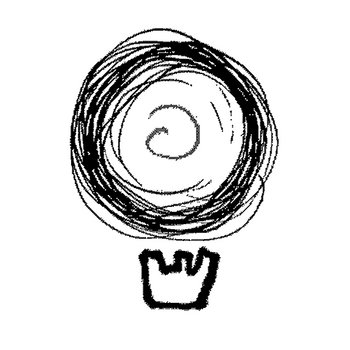 .
00:10 / 00:58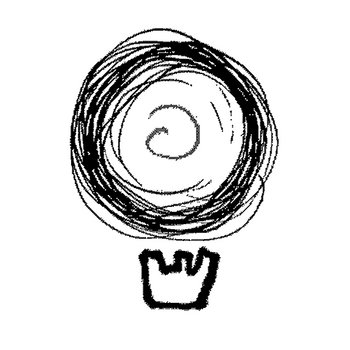 I once saw Lolina, back when she was performing under the name Inga Copeland, turn a club space into a vacuum of disorientation and discomfort. Released at the tail end of this year, the delirious, chilling Fast Fashion captures that same experience through maze-like deconstructions made on a cursed CD-J. Tracks range from 20 minutes long to a few fleeting seconds, as time and language gradually melt into ooze. As much as Lolina's 2018 masterpiece The Smoke felt so striking for its clarity and sharpness, Fast Fashion feels every bit its equal in the way it slips back into unsettling abstraction.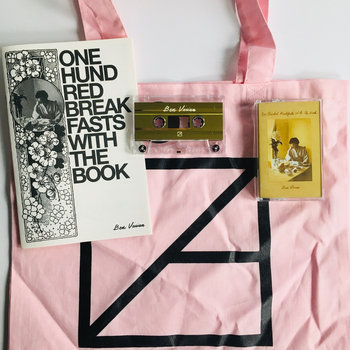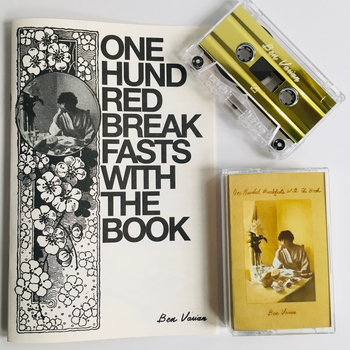 .
00:10 / 00:58
Merch for this release:
Cassette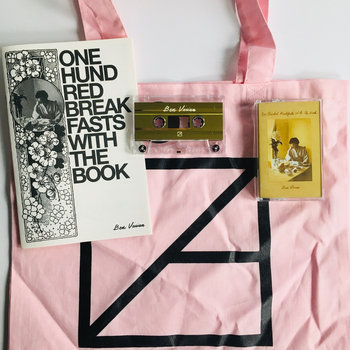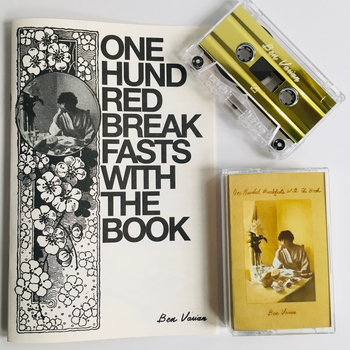 Ben Varian's jazz-pop gems have the chops of Steely Dan and lyrical punchlines worthy of the late David Berman. One Hundred Breakfasts features Varian's most expansive arrangements ("Wouldn't It Be Nice"), zaniest productions ("I'm Listening"), and most profound songwriting ("Period Chart") yet. The songs bridge existential panic, life-affirming wonder, and even head-over-heels romance, while remaining inspiring in their everyday observations.
.
00:10 / 00:58
Merch for this release:
Vinyl LP, Cassette, Compact Disc (CD), T-Shirt/Shirt
Although Mari Maurice and Seth Graham make up the core duo of this unpronounceable project, The Heart Pumps Kool-Aid brought together so many wonderful artists in Orange Milk's orbit and beyond, including metoronori, Koeosaeme, Galen Tipton as recovery girl, and more. The resulting material is impossibly delicate yet endlessly surprising, making this one of the most unique and absorbing experimental pop albums of the year.
.
00:10 / 00:58
Merch for this release:
Vinyl LP
Imagine an orchestra made out of balloons and you might get close to the indescribable sound of Finnish composer Roope Eronen's The Inflatable World. Each brief vignette throws you into an aural cartoon of rubbery synth tones and canned choral voices. The Inflatable World is an utterly extraterrestrial album, but its sweet melodies and warm atmosphere couldn't be more inviting.
Prolaps
ULTRA CYCLE, Parts 1, 2, 3, and 4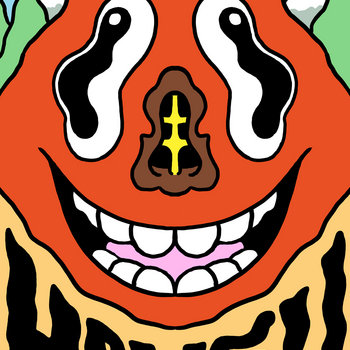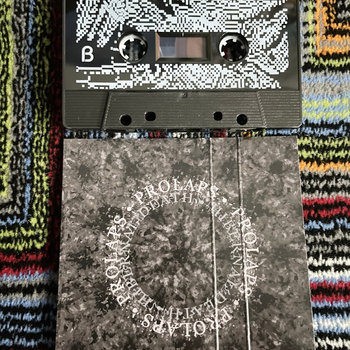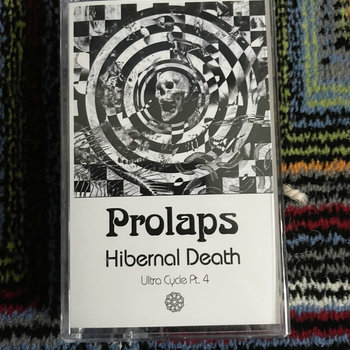 .
00:10 / 00:58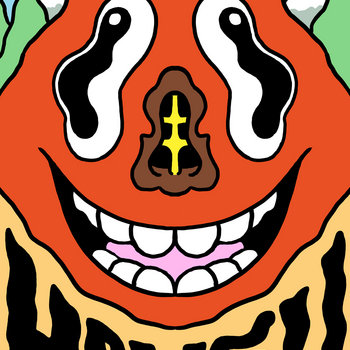 Merch for this release:
Cassette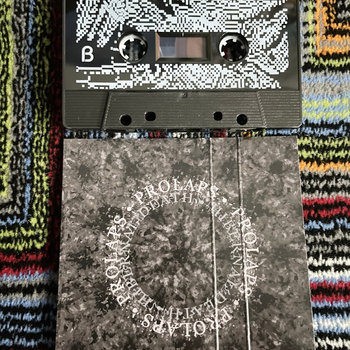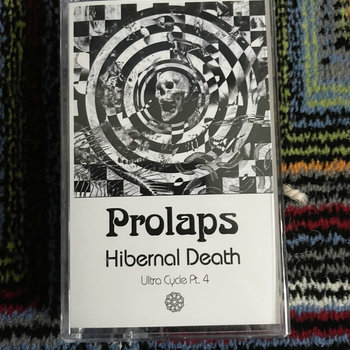 Chicago label Hausu Mountain released many great albums this year, but there's only one that they seemed to release all year. Arriving on each solstice and equinox of this year, Prolaps's 8-hour Ultra Cycle felt like an essential (and appropriately fucked up) backdrop to the last 12 months. It was a record that gave back as much as you put in, and benefitted from the time you spent with each seasonal installment. Every time 2021 threw some new, mind-breaking thing at us—from a continued pandemic to a burning ocean—Prolaps had your back, offering a new void to scream into.