BEST OF 2020
The Best Metal Albums of 2020
By Brad Sanders · December 07, 2020
The year's best metal albums weren't written with the knowledge that 2020 would turn out the way it did. They certainly weren't meant to be "soundtracks to a deadly pandemic," one that rages on unabated. Likewise, most of us who love the darkness and morbidity of metal didn't start the year living in close proximity to death—the way we were all forced to live by mid-March. Like shipwrecked sailors, we found records that we could cling to in this storm of a year; records that didn't know what purpose they'd be asked to serve, but served it anyway. In these albums, we found relief in co-misery, were vicariously buoyed by the sounds of triumph, and peered into inky blackness, hoping to find our reflections, bloodied, perhaps, but unbroken.
Merch for this release:
Compact Disc (CD), Vinyl LP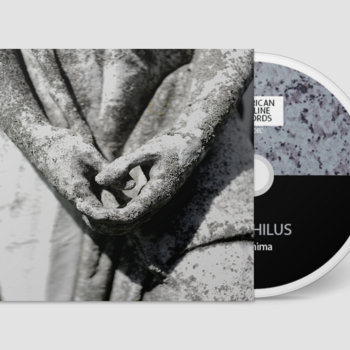 When Luca Cimarusti set out to write Ghanima, his first full-length under the moniker Annihilus, his intention was to make a black metal record. As the process went on, the Chicagoan found that he was bringing in elements of everything else that he loves, too—mangled shoegaze, acidic noise rock, barren minimal synth, ominous spoken word. The result is the rare lo-fi, one-man black metal album that deploys a thrillingly experimental impulse as a counterweight to its grimy, reverb-drenched orthodoxy. Cimarusti has cited the blackened drone of Sunn O)))'s Black One as a formative influence on Annihilus, and you can hear that in Ghanima. On both albums, black metal is a spiritual guide rather than a strict sonic blueprint. With Cimarusti's exploratory instinct at the helm, it's already clear that Annihilus can go just about anywhere.
Dark Quarterer
Pompei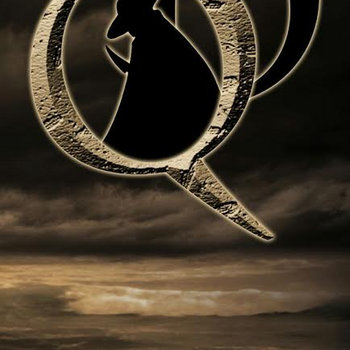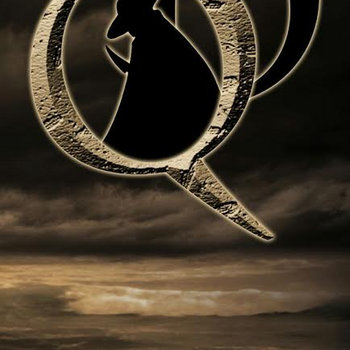 Merch for this release:
Compact Disc (CD), Vinyl LP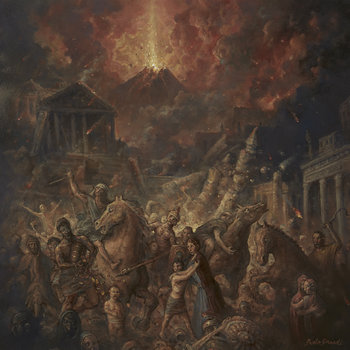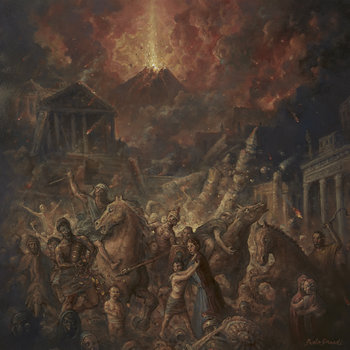 In A.D. 79, Mount Vesuvius erupted, burying the Roman cities of Pompeii and Herculaneum in molten rock and volcanic ash. Thousands were struck dead in the blast, their bodies discovered centuries later in suspended animation, clutching to lovers or children or earthly possessions. Their stories have been a subject of fascination in art and popular culture ever since. Dark Quarterer, the long-running Italian band, have contributed an essential work to that canon with their latest album, Pompei. They've spent much of their 40-year career making steadfastly off-trend music, fusing epic heavy metal to bombastic, '70s-style prog rock to create a sound that's entirely their own. In the story of Vesuvius, they've found the perfect subject matter for that sound. The six songs that comprise Pompei channel the lives of the people who died there with power, grace, and pathos, not to mention some truly exceptional riffs.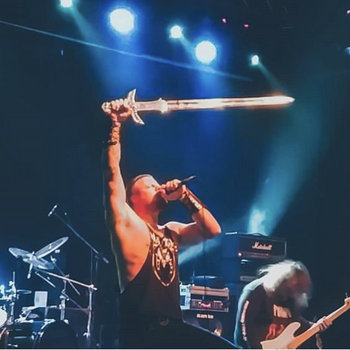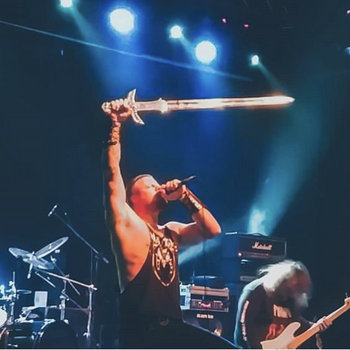 Merch for this release:
Compact Disc (CD), Cassette, Vinyl LP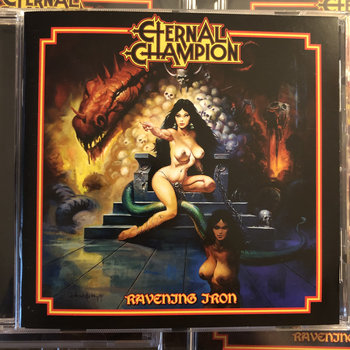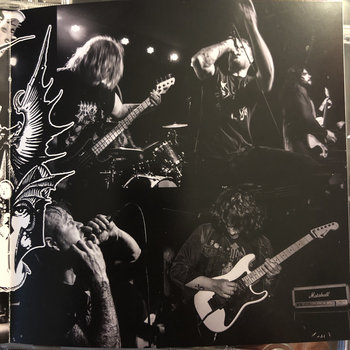 "Thousands of swords, no one can take them from me," goes the main vocal hook in "Ravening Iron," the title track from Eternal Champion's sophomore album. It's easy to imagine Jason Tarpey, the band's shredded blacksmith frontman, swimming Scrooge McDuck-style in that pool of swords. That's the perfect visual representation of Eternal Champion's music. A few facts: Ravening Iron has a sword-and-sorcery companion novel, Tarpey's pulpy The Godblade; the cover art was done by Ken Kelly, nephew of Frank Frazetta and a legend of the babes-and-barbarians oil painting in his own right; and it contains what feels like 500 perfect heavy metal riffs. Manilla Road and Cirith Ungol are the influences that loom largest here, but thanks to the time every member of Eternal Champion has spent in hardcore and crossover bands, there's a sweaty physicality to these songs that's rarely heard in power metal. Draw your sword and meet me in the pit.
Merch for this release:
Vinyl LP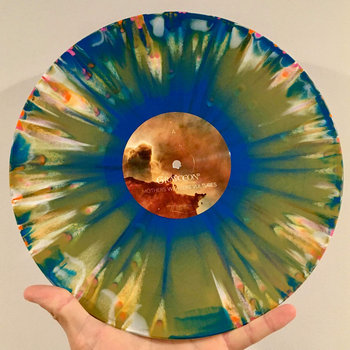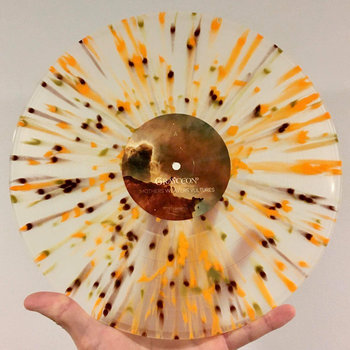 If you've heard a cello on a heavy album from the West Coast in the past two decades, it was probably played by Jackie Perez Gratz. She boasts credits with dozens of bands, from full-time gigs in Giant Squid and Amber Asylum to guest stints with Agalloch and Ludicra. Since 2005, she's also led the avant-garde trio Grayceon, where she's the primary songwriter, her cello the lead instrument, and her sonorous voice sings her own lyrics. For real JPG heads, Grayceon has always been the best show in town, and Mothers Weavers Vultures might be the crown jewel of their peerless discography. The band's fifth album solidifies their reputation as purveyors of boundary-pushing, progressive music with soul. Its compositional exploration never comes at the expense of the core emotion of the song. Gratz's cello is the focal point throughout, but it always leaves ample room for Max Doyle's colorful stabs of guitar and Zack Farwell's unshowy, yet virtuosic, drum fills. The album's central diptych of "The Lucky Ones" and "This Bed" is the finest 25-minute stretch of music Grayceon has ever strung together. On both songs, the band constructs an ever-tangling knot of dense musical interplay while simultaneously building to a stirring emotional climax. That's high-wire stuff, but nobody does it better.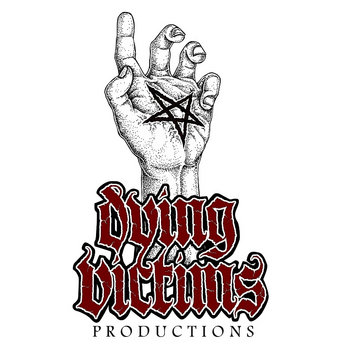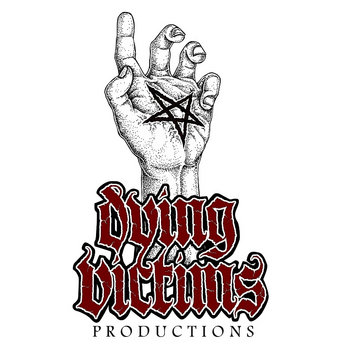 Merch for this release:
Vinyl LP, Compact Disc (CD)
The bullet-belted thrashers in France's Hexecutor aren't above a little showboating. Pretty much every song on Beyond Any Human Conception of Knowledge… indulges in at least one tongue-wagging, knee-sliding, pelvis-thrusting guitar solo. This is Eurothrash made for the big stage, conversant in the machine-gun Teutonic riffing of Destruction and Kreator, but seemingly more enraptured by the overt theatricality of Iron Maiden and King Diamond. Songs like "Tiger of the Seven Seas" and "Belzebuth's Apocryphal Mark" may traffic in arcane subject matter, but they vamp like Van Halen. It's was the most fun you could have with a metal album this year.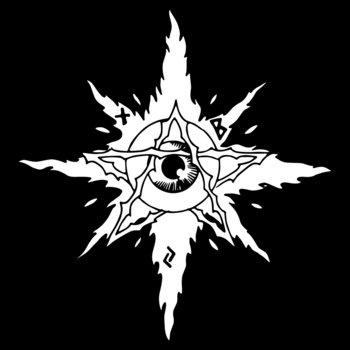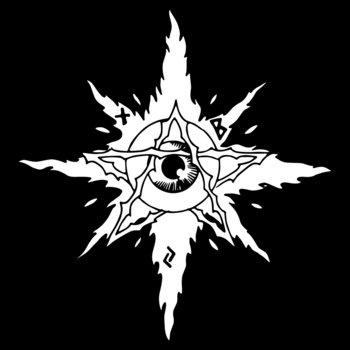 It's been more than two decades since Katatonia first pivoted out of death metal and into the brooding, depressive alt-rock that's since become their signature. There will always be grouches who will only listen to Dance of December Souls and Brave Murder Day, but their position grows less and less defensible with each subsequent record of slow-burning, melancholic perfection that the Swedes release. City Burials follows a short hiatus the band took after the punishing touring cycle for 2016's The Fall of Hearts. Rather than risk creative burnout, they stepped away, and this April, they returned with the most energized, fresh Katatonia album in years. "Behind the Blood" is an honest-to-goodness arena metal belter, inspired by Judas Priest, but run through the filter of the Katatonia house style, while "The Winter of Our Passing" and "Vanishers" lean hard into glitchy synth textures the band had previously only hinted at. Anchoring the album is an all-timer of a Jonas Renkse vocal performance. His clarion baritone is in top form, and he delivers some of the catchiest choruses he's ever written with gloomy aplomb.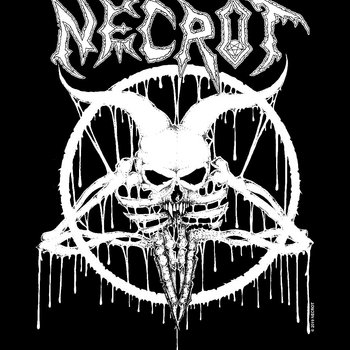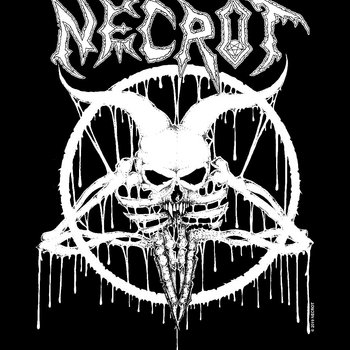 Merch for this release:
Vinyl LP, Cassette, Compact Disc (CD)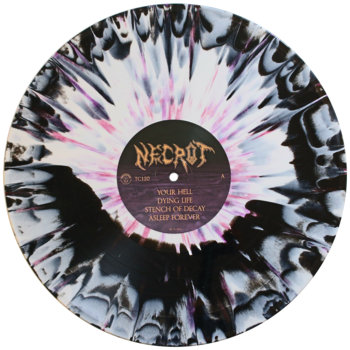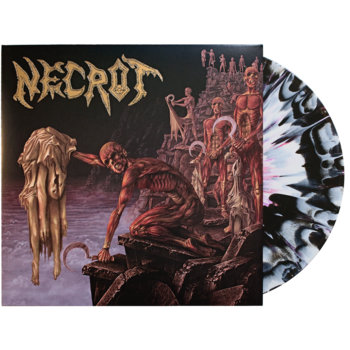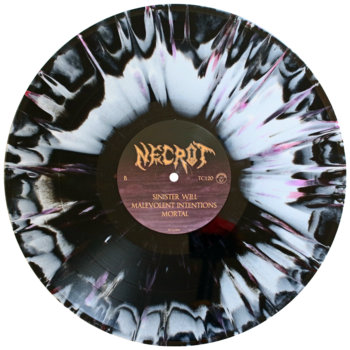 Oakland's Necrot play no-bullshit, no-frills death metal. That means they live and die by the riff, with zero margin for error. Not that they need one—every single riff on the band's sophomore LP Mortal unreservedly kicks ass, and while that's no small feat of artistic merit, it's also a reflection of their dogged work ethic. Necrot is the death metal equivalent of a "NO DAYS OFF" sign in a gym locker room. Alongside Tankcrimes label boss Scotty Heath, the band's most indefatigable ally, they've used every tool in the DIY toolkit to get where they are today. Most instructively, they toured their asses off and put in the work to become great songwriters. What you hear on Mortal is seven death metal songs that are quite literally as good as they can possibly be. Old-school death metal is a crowded scene, but if they stick to their convictions, Necrot should forever rise above the fray.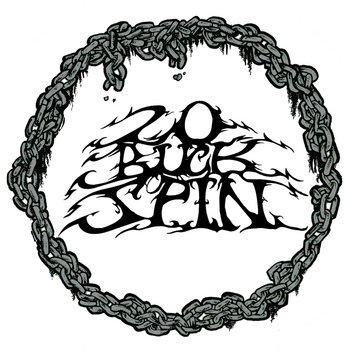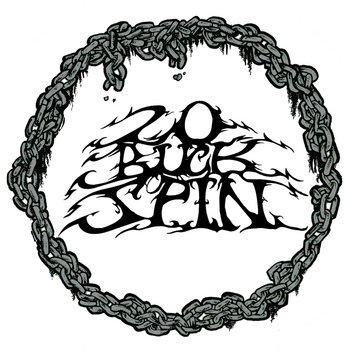 Merch for this release:
Vinyl LP, Cassette, Compact Disc (CD)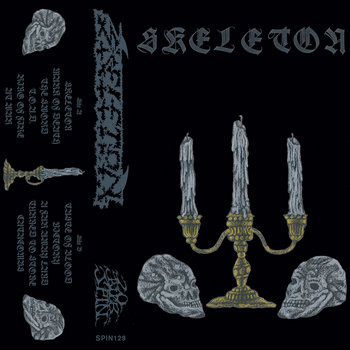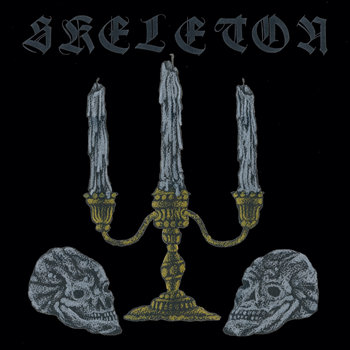 Brothers David and Victor Ziolkowski started Skeleton as a hardcore band back in 2014, and while their first proper studio album traverses early black metal, death metal, and thrash, the beating heart of the band is still firmly situated in punk. The songs on Skeleton are short, sharp, and direct, rarely crossing the three-minute mark. There's not much in the way of embellishment, just primitive, brutally efficient riffs that hit you in the gut and get out. It's an album that pulsates with raw, untamed energy, and it's vibrantly clear what made them live favorites in their hometown of Austin, Texas. When shows resume, the rest of the world will hopefully get the chance to catch up.
Merch for this release:
Vinyl LP, Compact Disc (CD)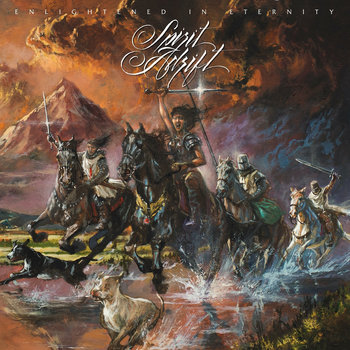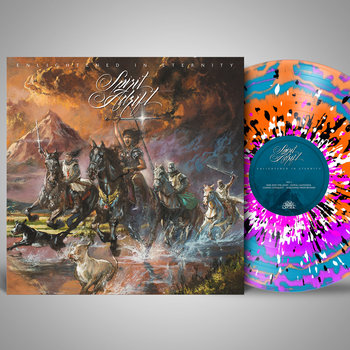 Heavy metal in Nate Garrett's hands is a luminous, life-affirming thing. With Enlightened in Eternity, the Spirit Adrift bandleader has created an effective antidote to this year's darkness and depression—even though it was recorded during a dark and depressing period for him and bandmate Marcus Bryant. Both were dealing with the grief of losing a beloved family dog, and their decision to soldier through and record this uplifting, inspirational collection of songs anyway is an incredible gift. Despite the genre's reputation for doom and gloom, most of the biggest metal acts of all time got that big by writing songs that fill the listener with power and encouragement—bands like Judas Priest, Iron Maiden, Metallica, Pantera. Garrett has always challenged himself to play like he's a peer of those gods, and Enlightened in Eternity is his most successful effort yet. Somehow, the best metal band in the world is still ascendant.
The Spirit Cabinet's second LP, Bloodlines, sounds like the afterparty for a séance that was broken up by Harry Houdini. For every unnerving moment of otherworldly atmosphere they conjure, the Dutch band provide a commensurate burst of substance-induced headbanging, placing them in the lineage of Mercyful Fate, another European act whose dead seriousness about the occult belied their penchant for writing incredibly fun songs. To build the rich worlds of Bloodlines, The Spirit Cabinet dip into doom, black metal, trad metal, and even buoyant goth and post-punk, and they're preternaturally comfortable with all of them. Whether inciting a solo dance party on the bouncy "Devils in the Details" or inducing a trance state during the hypnotic first half of "The Medium in the Mask," the band exercises an almost supernatural control over the listener. My advice? Just go with it.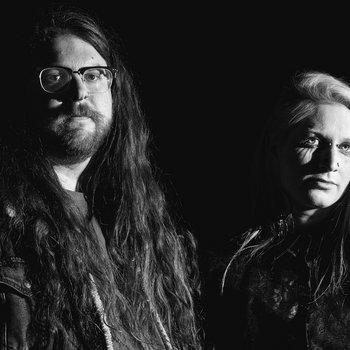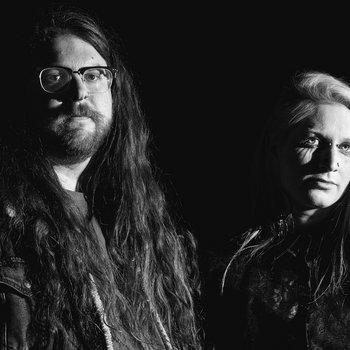 Merch for this release:
Vinyl LP, Compact Disc (CD)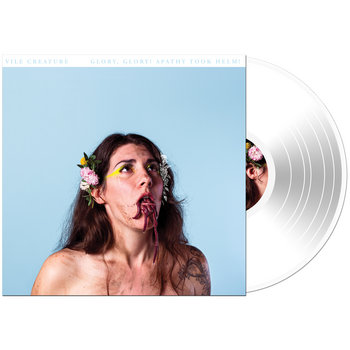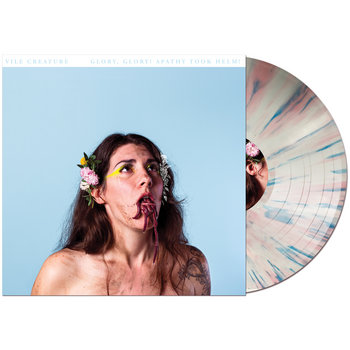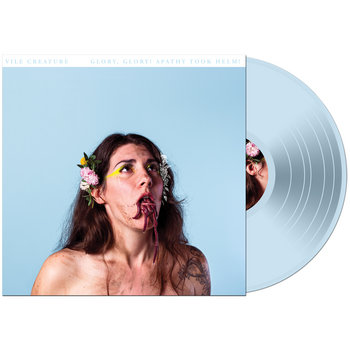 When Vile Creature play nasty, visceral sludge metal, they play it as well as any band in the world. But some of the most satisfying moments on Glory, Glory! Apathy Took Helm!, the Ontario duo's third album, come when they run in the exact opposite direction. The contrast between those poles lives at the album's core, and it's exemplified brilliantly by its closing two-part title track. "Glory! Glory!" is six-and-a-half achingly gorgeous minutes of angelic choir set against spare guitar and piano. When it gives way to "Apathy Took Helm!," we get to bear witness to an already great band hitting a new gear. Detuned bass and guitar take those angelic melodies and turn them sour. Shredded-throat vocals moan out a hymn of death. Feedback swells. Before long, the choir returns, now serving as a punctuation mark, breaking up the sludgy rumble. The way the beauty and the ugliness become interwoven, and make us question which is which, is one of the most exhilarating sequences on a metal album this year. 
Merch for this release:
Compact Disc (CD)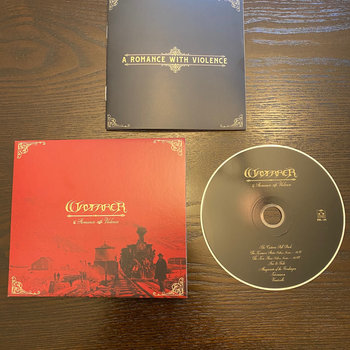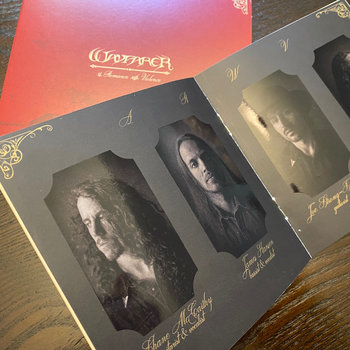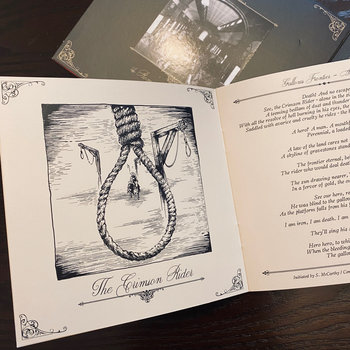 As sons of Colorado, the members of Wayfarer have a complicated relationship to the mythos of the American West. Over the course of four albums, they've tried to exorcise the demons of their homeland in the language of black metal. A Romance with Violence is their most compelling attempt yet. It's a towering, melodic hand grenade lobbed at pop culture's fascination with a genocidal chapter of American history, set within the metatextual frame of a film screening at an old West nickelodeon. Like any great Revisionist Western, from Sam Peckinpah to Red Dead Redemption, Romance takes on the shape of the thing it criticizes. Its vast, windswept songs evoke the desolate beauty of the West, even as they excoriate the evils that happened there.