BEST OF 2020
The Best Jazz Albums of 2020
By Dave Sumner · December 11, 2020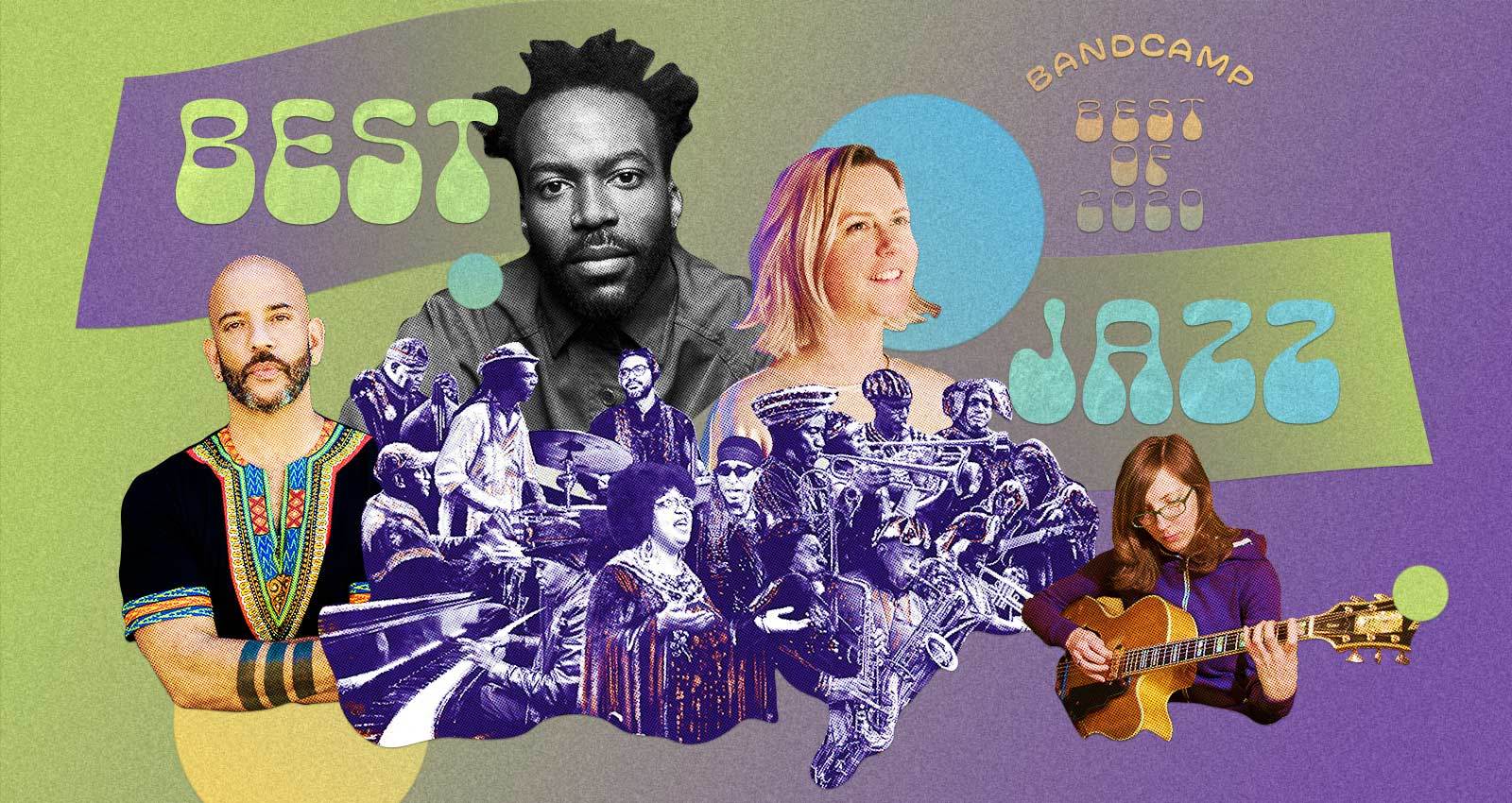 One of the defining characteristics of the modern music scene is the way artists freely incorporate elements from across all genres into their work. As a result, the distance between those genres has slimmed—which means that calling a column the "Best Jazz on Bandcamp" doesn't really give you a clear idea what any one of these albums will sound like. That's exactly what makes the modern jazz ("jazz") scene so damn thrilling. The fact these musicians who came up through the jazz tradition refused to bind themselves to those traditions, that jazz in 2020 became a limitless source of possibilities.
Merch for this release:
Compact Disc (CD), 2 x Vinyl LP
Look: this year has been a tornado of emotions; often, it was tempting to just shut down altogether—to let the fight bleed right out of you. But sometimes you just need to feel something, and to be reminded that feeling something is actually a good thing. This live set, which captures Gard Nilssen's 16-piece Supersonic Orchestra at the 2019 Molde International Jazz Festival, is here to help you you recharge. This music is fire—beauty come to life, under volatile conditions. It's a big sound with a huge presence, and a voice that shouts to the heavens.
Merch for this release:
Compact Disc (CD)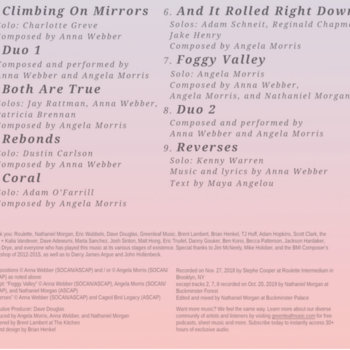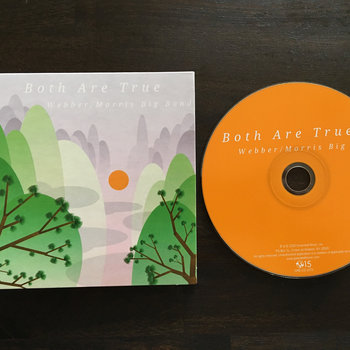 Angela Morris' and Anna Webber's big band is a chameleon. It's a clear product of the modern scene, but the music is struck through with the unmistakable sense of big bands past. That balance between something old and something new gives the music a malleable sound that becomes whatever the listener is looking for. The ability to present something cutting edge, while still appealing to those who are simply want "more of the good stuff" is a difficult needle to thread. It's by doing exactly that, however, that Morris and Webber made the big band album of the year.
Merch for this release:
Vinyl LP, Compact Disc (CD)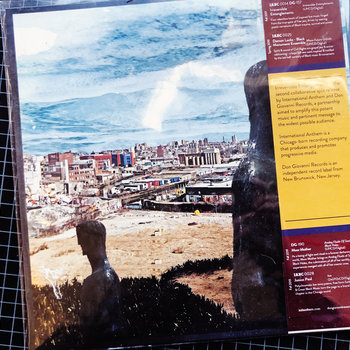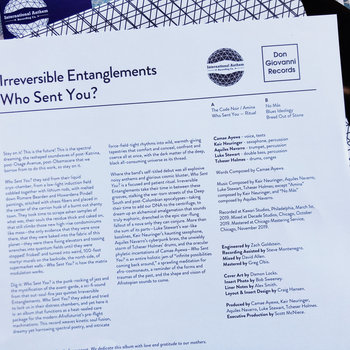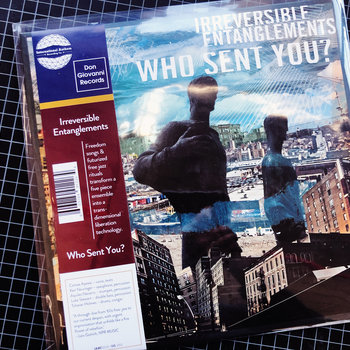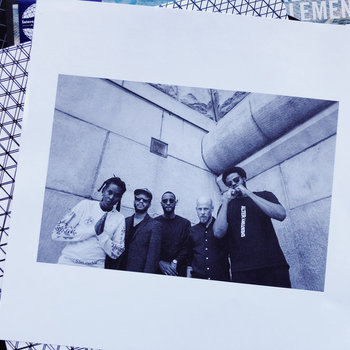 There's never been a better time than 2020 for the fist-in-the-air music of Irreversible Entanglements. The explosive avant-garde ensemble of saxophone, drums, bass, and spoken roar gets to the heart of societal injustice and inequality—and gets in the faces of the people who perpetuate it. But the music of Irreversible Entanglements is more than gasoline for the fire—it's a healing force for all of us to channel. The most essential protest music does more than just document the times; it defines and shapes events, and gives a voice to those facing up to them. In 2020, Irreversible Entanglements was that voice.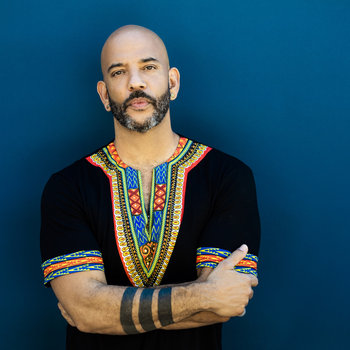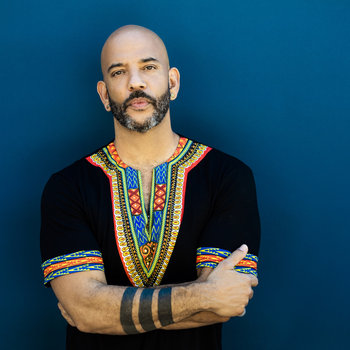 Merch for this release:
Compact Disc (CD)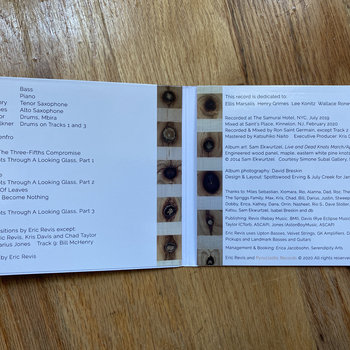 Rarely does an artist employ both contemporary experimentalism and reverent traditionalism on a single jazz record. But with Slipknots Through a Looking Glass, Eric Revis does exactly that. The album is thoroughly modern, and flows with an easy pace. But the album is also rooted in the blues, and extends thick branches out to swing and free jazz, avant-garde and bop, fusion and post-bop. It's as if the bassist were mapping out the evolution of jazz as the preamble to his own forward-thinking songs. This album gives equal weight to both jazz's past and the idea of jazz as a living, evolving musical form without ever coming off like a series of museum pieces. A piece of music tagged as "jazz" these days could be indicative of any number of sounds. That wasn't an obstacle for Eric Revis—it was a defining characteristic.
Merch for this release:
Compact Disc (CD)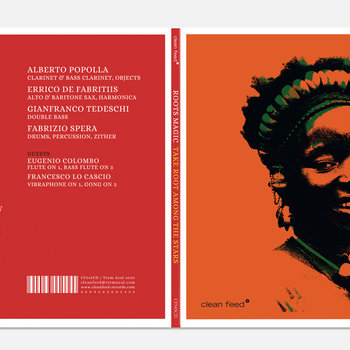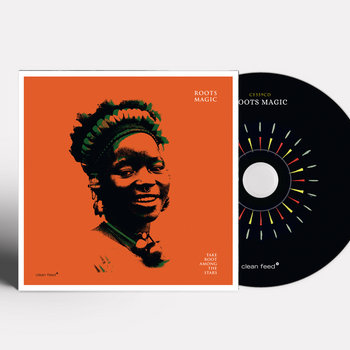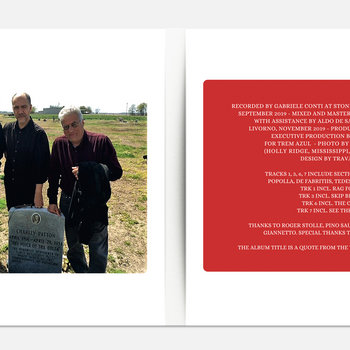 When jazz musicians put bop in the rearview and branched out into avant-garde and free jazz, they didn't turn their backs on the blues. The inside-out movement, in particular, is beguiling in the way it stretches jazz to its limits, while also remaining tightly tethered to the blues. That mix of tradition and experimentation has a rich history, marked by trailblazing musicians who helped forge the early years of inside-out jazz. The quartet Roots Magic honors some of those composers on their 2020 release. But Take Root Among the Stars isn't a historical reference book—it screams of today and bursts with life. The music wears its heart on its sleeve. Clean Feed Records is a haven for modern inside-out musicians, and there's a credible argument to be made that Roots Magic is currently carrying the torch for the future of jazz.
Merch for this release:
2 x Vinyl LP, Compact Disc (CD)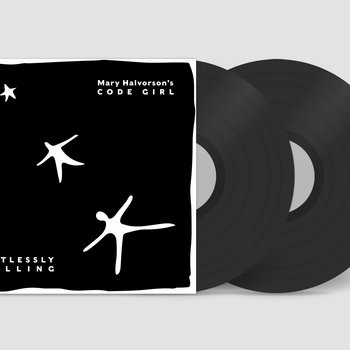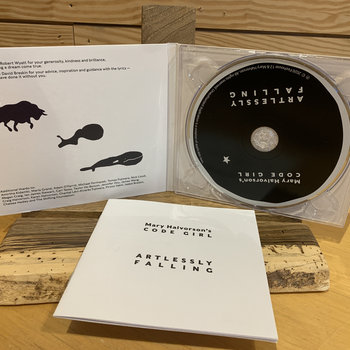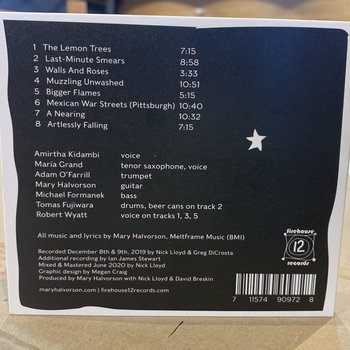 I used to chuckle when I'd read derogatory reviews of Ornette Coleman, written by critics in the '50s and '60s. "How could you not recognize his genius?" I asked. I mean, this is Ornette Coleman we're talking about; a jazz legend who illuminated entire new paths in music. Well, I dropped that condescending tone the first time I heard Mary Halvorson. "What is this even?" I would utter aloud while listening to her music. The guitarist speaks her own dialect—an enviable trait, but also the kind of thing that can get lost in translation. Some voices require an acclimation period. Mary Halvorson, like Coleman, speaks with a musical syntax that's distinctly her own. It doesn't always make for a fluid connection, but her talent and vision is such that you should always try, and each new release provides yet another opportunity. On her 2020 release, an homage of sorts to Robert Wyatt, one of Halvorson's heroes, the guitarist nestles up close to song structures, and includes three pieces dedicated to and performed by Wyatt himself.
Merch for this release:
Vinyl LP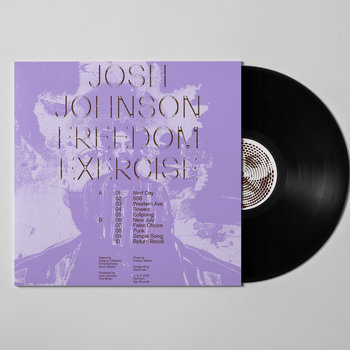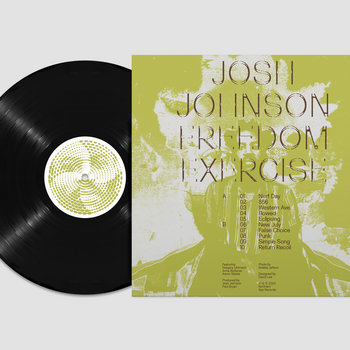 The jazz scene has always had an element that was open to incorporating contemporary music into their work, that a characteristic defines the modern scene. Not only is the diversity of influences larger than at any other time in the music's history, there's a greater eagerness amongst contemporary jazz musicians to incorporate a vast array of those influences into a single project. On his debut album, Josh Johnson practically consumes other music whole. The multi-instrumentalist shapes his songs with the building blocks of modern jazz, electronic music, and post-rock, which makes for a pretty heady synthesis; but the significance of Freedom Exercise is how effortlessly they all flow in unison. Johnson is treating them not as individual bullet points on a list of ingredients, but rather as a cohesive, expressive whole—a genre created on the fly. It's as symbolic of the modern jazz scene as anything, but rarely is it executed so flawlessly.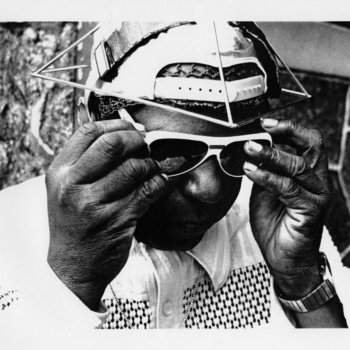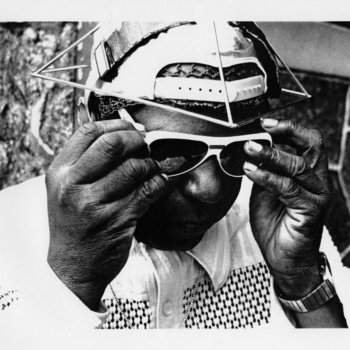 Merch for this release:
2 x Vinyl LP, Compact Disc (CD), Vinyl LP, Bag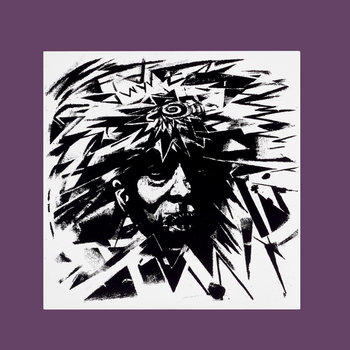 It's important to consider the concept of "legacy" when appraising this 2020 release from the Sun Ra Arkestra. Though Sun Ra himself passed away 27 years ago, his music continues to thrive. Fueled by old-school and new fans alike, his legendary discography endures both in memory, as well as under the continued direction of long-time Arkestra member Marshall Allen. This year's release is a testament to Ra's ensemble vision; the same plateaus of excellence are achieved, despite the many years that have passed since their last recording session. But no less important is the music's ability to speak to the world of today.
Merch for this release:
Vinyl LP, Compact Disc (CD)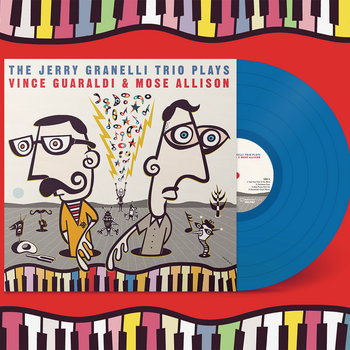 For many, the soundtrack to the Peanuts holiday special was their first exposure to jazz. The first time I heard Thelonious Monk, I was struck by a curious sense of something familiar. Later, I traced those warm feelings back to the way I felt the first time I heard the light-hearted melodies and cheerful bounce of Vince Guaraldi's music. Jerry Granelli played on the original Vince Guaraldi Peanuts soundtrack, and on his 2020 release, he performs some of his former collaborator's pieces (along with compositions from another former collaborator: Mose Allison), and imbues them with the same fireplace cheer as he did back in the day. It's an important reminder of the influence music plays on our lives, and the power musicians have to impact so many people. It's as if Granelli were holding the door open for jazz fans long before they realized where it was they wanted to go. That is as powerful as music gets.
Merch for this release:
Compact Disc (CD)
As a member of Phronesis, Jasper Høiby was instrumental in redefining the piano trio within the modern scene. But the bassist's vision of where jazz is and where it still can go isn't limited to his trio work with pianist Ivo Neame and drummer Anton Eger. With his 2020 sophomore solo release, Høiby's nuanced voice emerges with even greater clarity. His folkloric approach to music feels like an epic journey told in succinct interludes. Planet B is the first of four planned albums inspired by global themes, which is not only reflected in Planet B, but offers a hint at what's to come in 2021.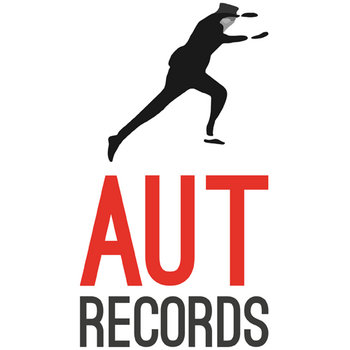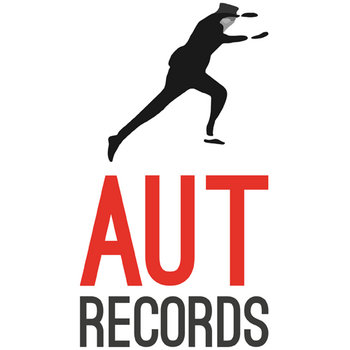 Merch for this release:
Compact Disc (CD)
John Coltrane flung the tune "My Favorite Things" in all different directions—far and wide and out to the horizon—but he always came back to that familiar melody. A well-crafted melody opens up universes of possibility for a jazz improviser. No matter how unstructured or unexpected a course the musician takes, there's a comfort that comes when the player remains tethered to the logic of a simple, sublime melody. This release from the quintet Tell No Lies is perhaps the best example of that philosophy. This album is thrilling—it's full of life, and the ensemble ranges out as far as they can go. And every song remains tethered to the melody. No matter how crazy things get, the listener always has that open door to welcome them back home.
Grégoire Maret, Romain Collin & Bill Frisell
Americana
Merch for this release:
Compact Disc (CD)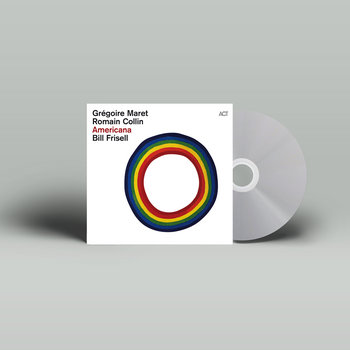 Of the many phases in the wildly inventive creative arc of Bill Frisell's career, his immersion into Americana (roots music like blues, jazz, folk, bluegrass) is the one most he's most associated with to this day. That other artists are picking up where he left off is a testament to his influence. This trio session with harmonica player Grégoire Maret and pianist Romain Collin brings together two musicians who themselves have broken new ground on their respective instruments. To hear how their individualistic voices melt into Frisell's Americana vision is revelatory.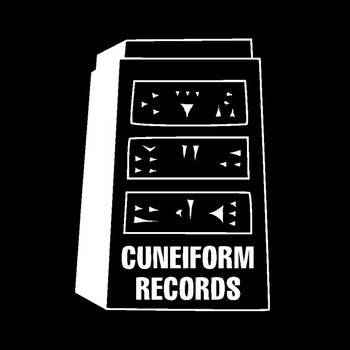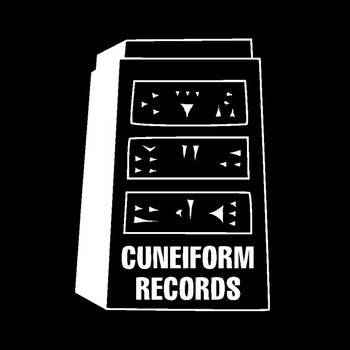 Merch for this release:
Compact Disc (CD)
It's been said, perhaps a few times, that jazz is meant to be experienced live. I call bullshit on that. But I also get where it's coming from, especially when it comes to a performance like the Stirrup+6 ensemble at Chicago's Elastic Arts studio, captured here for Cuneiform Records. I've read the liner notes a few times but, honestly, I still don't know what to make of it. The live performance apparently involved some flash cards and a light machine that sent coded messages to the musicians, and, well, some other stuff. What it all boils down to is this: You (and I) should've been there. Thankfully, the musicians hit a "record" button, and that led to one of the best albums of 2020. The Chicago scene is one of the finest purveyors of post-bop. There is more stomp than swing, with melodies that can cut both through glass and shatter on contact, with harmonies that converge like water rushing over river rock. The Avondale Edition captures that with a ringing clarity. It's more than just a statement of excellence by the performing musicians; it's also a reminder that the best music doesn't necessarily require your attendance—just the willingness of someone to preserve it, so that you can sit back and listen in the comfort of your own home.
Analog Players Society
Tilted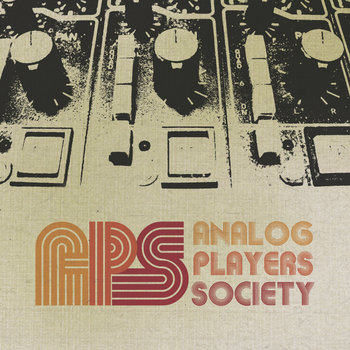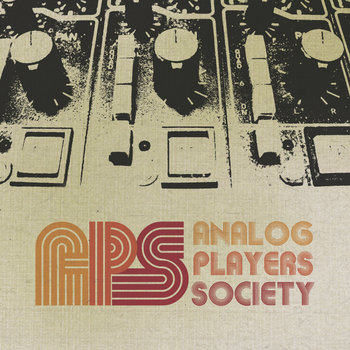 Consider the position of a musician who comes face-to-face with a reinterpretation of their song—what kind of wonder must it inspire to witness something you've created take on a new life in the hands of someone else? Take Thelonious Monk and Kenny Clarke. How would they view the ingenious rendition of "Epistrophy" by the quartet of pianist Orrin Evans, tenor saxophonist Donny McCaslin, double bassist Dezron Douglas, and drummer Eric McPherson? Titled is the acoustic chapter of a two-part project meant to echo hip-hop's golden age, and those influences are written all over their approach to Monk's jazz standard. It crackles with electricity, it flows and it thumps, and it has a motion that borders on dance. It's eminently modern, and yet, by honoring the original melody, the Analog Players Society never threatens to sever the roots that tie them to the original. It's an approach that carries through the entirety of the recording—which is why it's one of the very best albums of 2020.
Merch for this release:
Compact Disc (CD)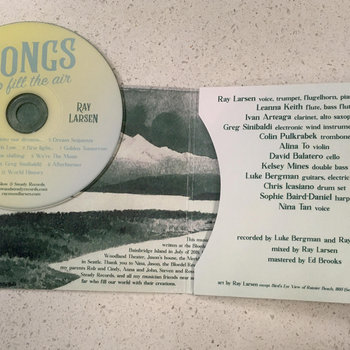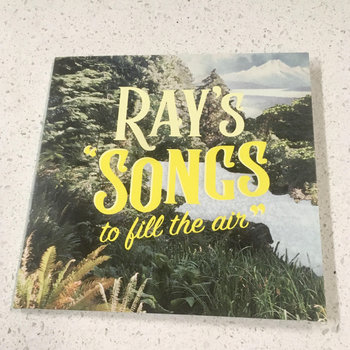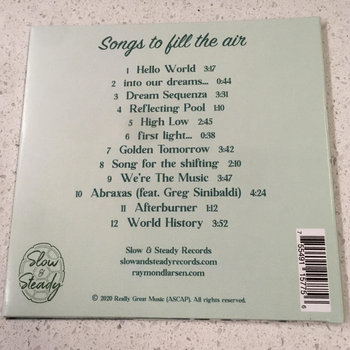 You want an artist to have a vision—a view into possible futures—as well as a perspective that sees the present day in entirely new ways. Ray Larsen's Songs to Fill the Air has both. The trumpeter conjures up a vivid, picturesque world where heartbreak and hope, melancholy reveries and imponderable longing, are channelled through a singer-songwriter's poignancy, a chamber jazz tranquility, the sunny disposition of '70s throwback fusion, and a compositional aplomb specific to the modern day West Coast scene. Larsen creates a world that's altogether his own, but humbly allows entry to the listener. Motivations and meanings that are specific to the artist who created the music fall into the background, replaced by the personal meanings each listener brings to the songs. That transference is one of art's most important characteristics: The connection formed between creator and witness, and the way the former becomes the window that gives latter a new view.