BEST OF 2020
The Best Electronic Albums of 2020
By Joe Muggs · December 10, 2020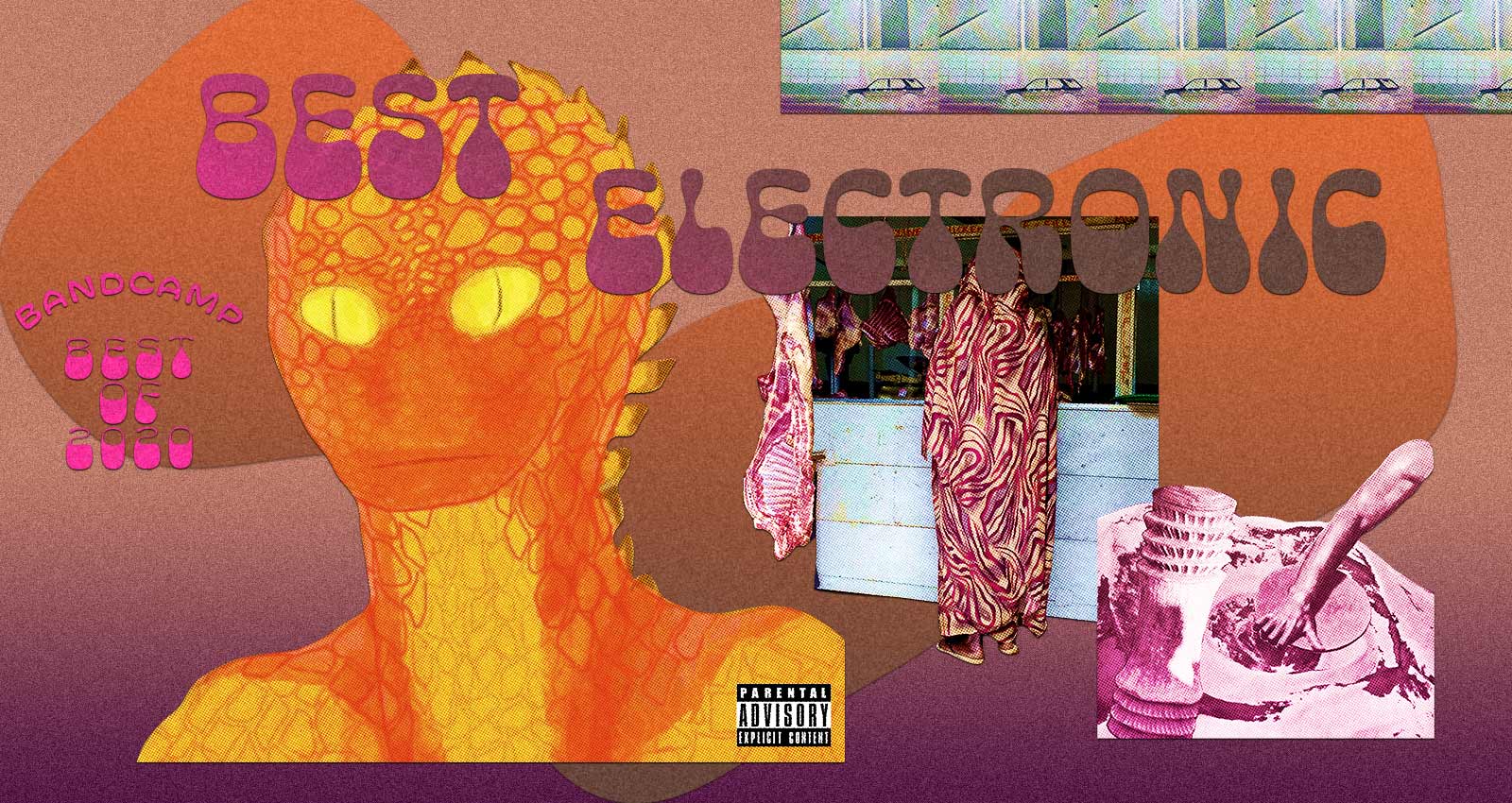 It's perhaps cold comfort in this year of no gigs, no clubs, and no raves, with musical careers hanging by a thread, but there's still no question that there's been a renewed sense of urgency in electronic music. Whether it's because artists have been locked up at home with their thoughts, or because labels or scenes who recognized the urgency came together for fundraisers, or because the already simmering political frustrations were brought to a head by COVID-19, complacency wasn't an option.
For some, this has meant reaching new levels of sonic extremity or explicit political expression in their work. For others, it's meant re-assessing their process, exposing deeper feelings, questioning what dance music even is, or turning genres inside out. For others still, it's simply meant making the most beautiful music possible to try and provide a salve from the chaos and anxiety all around. Taken together, this has led to some astounding music; this selection here barely scrapes the surface of 2020's wild electronic expression—but it does give a taste of the rollercoaster this year has been.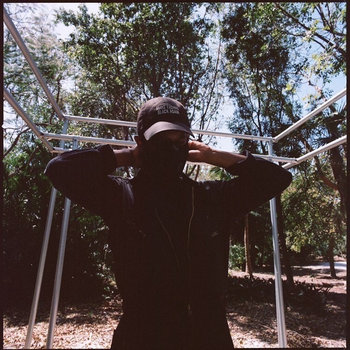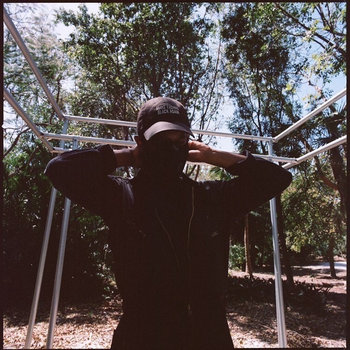 Merch for this release:
2 x Vinyl LP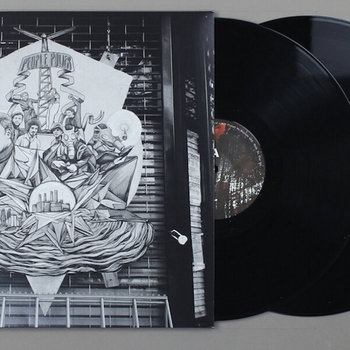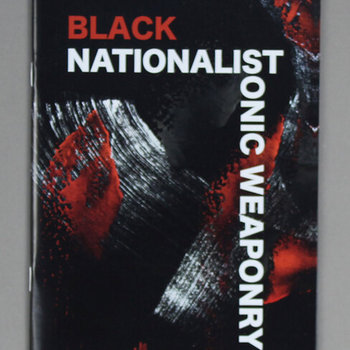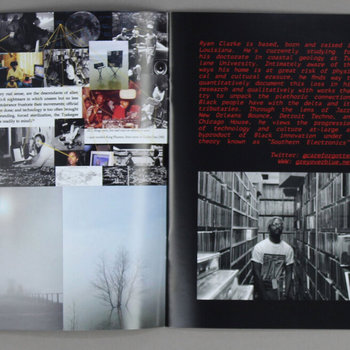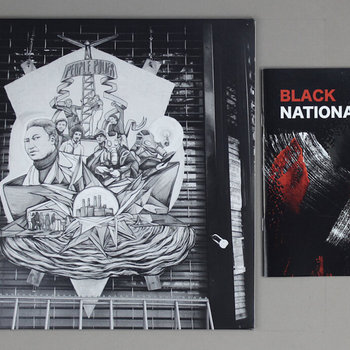 In a strong year for radical politics expressed through radical sounds, this one takes the cake. DeForrest Brown, Jr. is a journalist, theorist, provocateur, multimedia artist, and a campaigner to "Make Techno Black" again. But he's also a truly remarkable musician. This album is packed with the focused anger of campaigners, poets, and street marchers (it's hard to think of any example of a police siren more hauntingly manipulated than the one on "Super Predator"), all folded into a kind of abstract techno-footworking-jazz that sounds truly and radically new. Easy listening it isn't, but the way raw anger and the dazzling finesse of ideas and technique are made inseparable is like nothing else on earth. And once you fully immerse yourself in it and appreciate the way the power of repetition makes the alien familiar, it's extremely addictive.
Merch for this release:
2 x Vinyl LP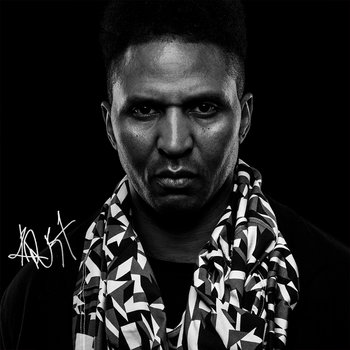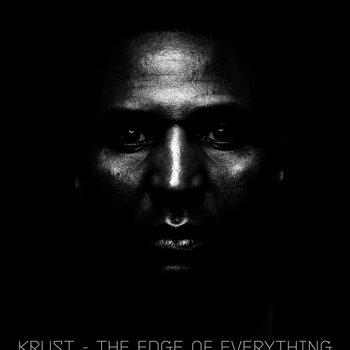 The return of Bristolian drum & bass forefather Krust, has been prophesied by sporadic tracks over the past five or so years. But nothing could have prepared us for the intensity of his first album in a decade and a half, on which he sounds as fierce and hungry as producers half his age. Krust has always made tracks that feel like movies, but this whole album works as a single epic narrative. It's still D&B in its rhythmic framework, but you'll hear everything from '70s Italian synth soundtracks to grime to math rock folded deep into those structures. Krust projects his dark visions, IMAX-sized, into your mind. You have no choice but to submit to them.
The radically internationalist, fractured sounds of the more left-field side of club music have assumed an odd new shape recently: songs. Not just the fragments of pop or reggaetón that are sampled into them, but complete, personal, fascinating songs. And few do it as well as Rose Bonica from Cape Town, South Africa. Her debut full-length album doesn't exactly wear its heart on its sleeve—these songs are mysterious, full of hints and intrigues. But it does radiate a strong sonic, musical, and poetic personality from its industrial-edged, fractured beats and murmured melodies.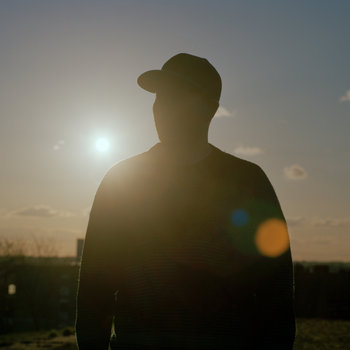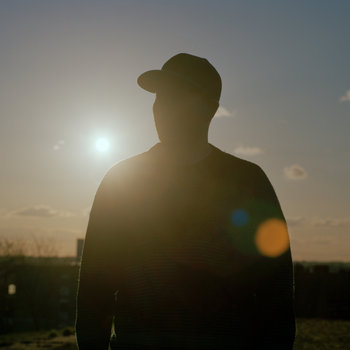 Sometimes you want deconstruction, raggedness, and unpredictability. But sometimes it's good to hear sheer elegance and accomplishment of craft—and that's what Londoner Mr Beatnick delivers by the bucket-load. The elements of this album are familiar: you'll spot Italo-disco, Detroit techno, electro, the '90s electronica of Plaid and Luke Vibert, all done with a smart understanding of their rhythmic and harmonic conventions. But this is no pastiche: all of them are rendered new by the sheer luxury of Beatnick's production. Every tiny note, every echo, just glides out of the speakers at you; every track is a symphony of delight in sound itself; the album as a whole feels like a lavish treat.
The enigmatic Lord Tusk traverses similar corners of London's club and crate-digging scene as Mr Beatnick, but Paradise Awaits is almost like a mirror world version. He, too, references cool old grooves—Detroit techno, Italo, and electro—but also post-punk, industrial, and acid. All of them are made dark and dirty, eerie and scary, full of sonic grit and gravel. This is an edgily-stoned world, full of reminders of horror movies, conspiracy thinking and, in the real world, police harassment of black youth. It's sophisticated, not so much lo-fi as differently-fi—a true and finely detailed representation of a very specific set of feelings and places.
Merch for this release:
2 x Vinyl LP, Compact Disc (CD)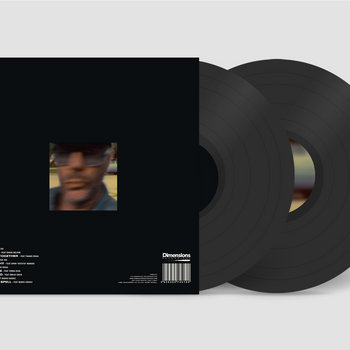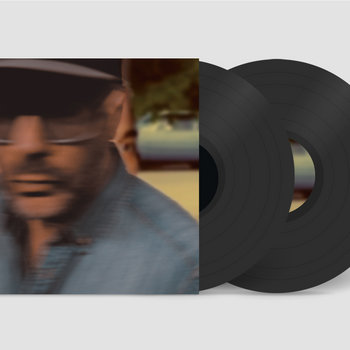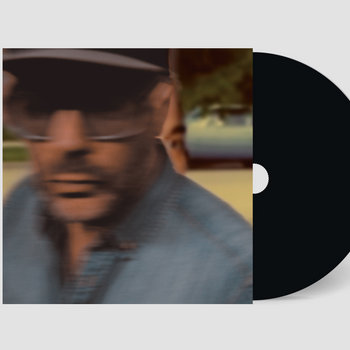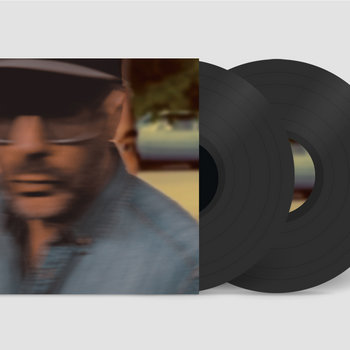 Another comeback, this time from Northern England via San Francisco deep house guru Charles Webster, with his first full album in almost 20 years. It's not exactly house anymore, although the pulse of the past runs through its immeasurable depths. This is textural, song-based material with singers and spoken word artists from South Africa, the UK and U.S., including legendary Prince/David Sylvian collaborator Ingrid Chavez, and Shara "Unfinished Sympathy" Nelson. Burial—who, it makes total sense, is a disciple of Webster's—contributes production, too. But for all the breadth of the cast, this is a reflection of a single vision, with complexity and emotional power that will make it treasured for years to come.
Merch for this release:
Vinyl LP, Compact Disc (CD)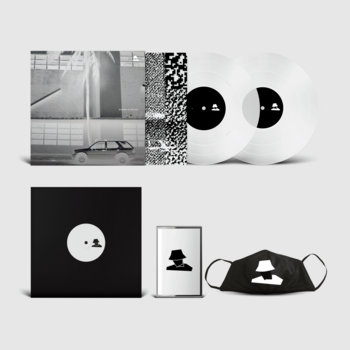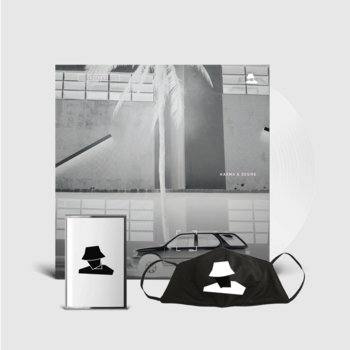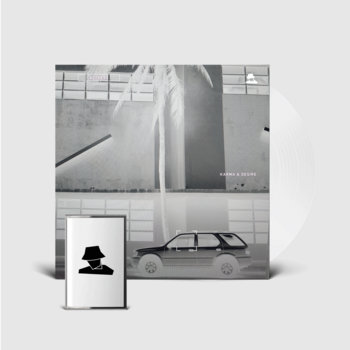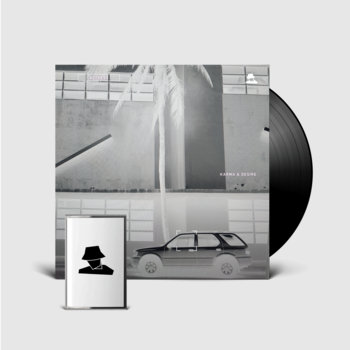 This is the album that Darren J. Cunningham has been building to for years. His work has always been experimental in the truest sense, feeling his way around everything from the lowest of lo-fi grime to AI to orchestras, always avoiding the obvious, always pondering love, death, dirt, cities, psychedelia, and more. Now he's brought all this together all of the above with the addition of "flute-like melodies" from Kara-Lis Coverdale, broken-sounding piano from Vanessa Benelli Mosell and the voices of Zsela, Sampha, Aura T-09, and Christel Well. It all sounds un-programmed, like it's emerged from natural processes, like music that emerges from walls in dreams. But it also, somehow, sounds complete, determined, and incredibly memorable.
Merch for this release:
Vinyl LP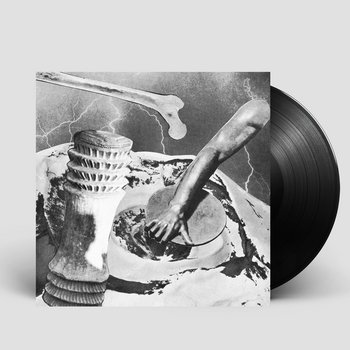 The purposefulness of the electronic music world has been shown at its best this year in a whole raft of fundraising compilations. Not only do they support communities or causes, they also seem to galvanize labels and artists into thinking about their own identity and drives. Thus the brilliant Dutch compilation Break the Silence, which honors techno's Black roots, and the immense Перамен! A Compilation for Belarus, a gesture of solidarity from neighboring Poland and a spectacular demonstration of a thriving underground. And thus this compilation from the Sisters Of Sound collective from California. Not only is it raising funds for the Transgender Law Center, Downtown Women's Center, and Women's Refugee Commission, but it's also a powerful statement that female and nonbinary artists like rRoxymore, Violet, Nightwave, Lara Sarkissian, Umfang, LCY, and Minimal Violence are in the creative premier league.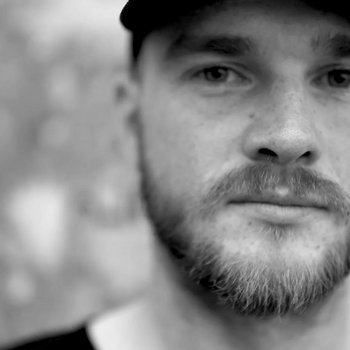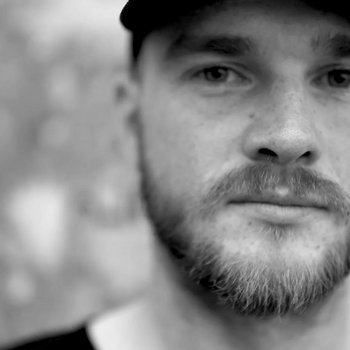 Merch for this release:
Vinyl LP, Compact Disc (CD)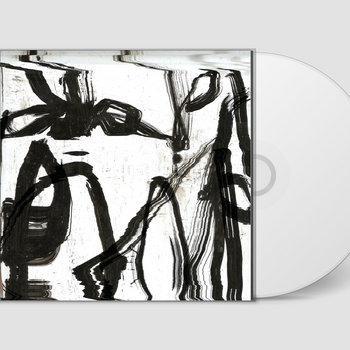 Rian Treanor's early work stood out by a mile—taking the wildest of populist dance sounds like trance and hard house and applying to them the kind of abstracted, algorithmic rhythms his dad, Mark Fell, pioneered solo and with SND. Now, inspired by his time with the Nyege Nyege collective in Uganda, he's made his beat patterns more regular, but has not dialed down the wildness one iota. The result is one of the most exuberant records of modern times, a barrage of laser zaps, Autechre-level sound sculpture, rave riffs, and percussion all at crazed BPMs, but all perfectly locked in pursuit of the groove. If you're missing sweaty dancefloors, this might tip you over the edge.
Merch for this release:
Vinyl LP, , T-Shirt/Apparel, Cassette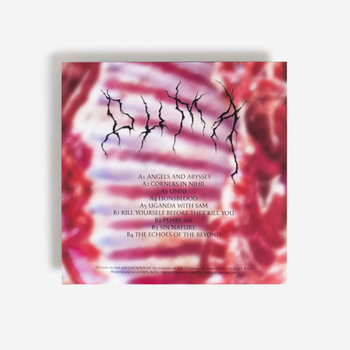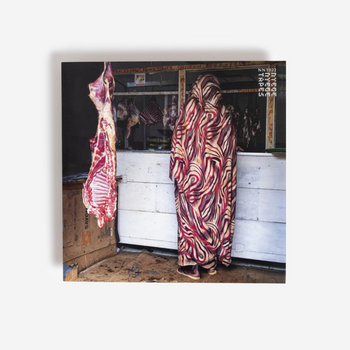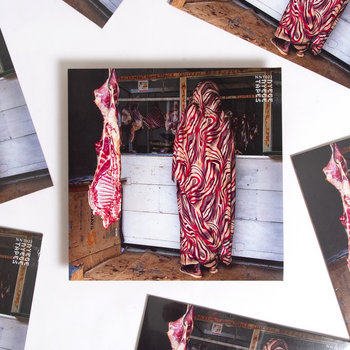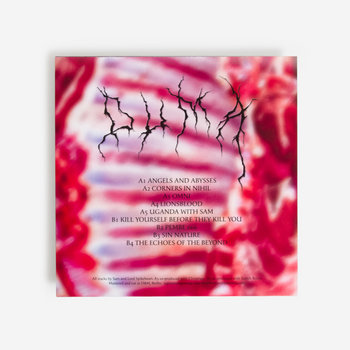 Nyege Nyege is not all about dance energy—not by a long shot. The label has always had an edge of musical darkness, and the debut album from Duma pushes those limits even further. Duma is a duo of Martin Khanja (aka Lord Spike Heart) and Sam Karugu, each part of Nairobi, Kenya's bubbling extreme metal scene—and now, they drag techno, ambient, vernacular East African sounds and more into the mix. The results are horrific and incredible all at once: Lord Spike Heart's terrorizing shrieks and roars tearing around machine-gun snares and sledgehammer kicks while mists of synthetic sound swirl through the mix. It'll give you nightmares… but you'll want more.
Lila Tirando a Violeta
Limerencia
Merch for this release:
Cassette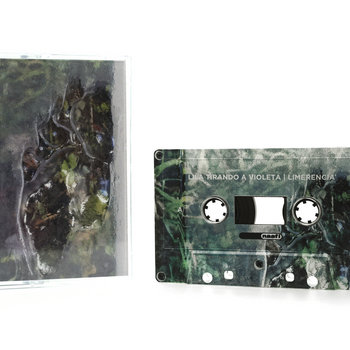 One beautifully fertile strain of club music lately has been Latin American electronica, which pulls together indigenous musical elements with the ever present pulse of reggaetón, rendering it all in spookily high definition. A leading light of this movement has been the impossibly prolific (14 solo and collaborative albums in five years!) Uruguayan musician Lilo Tirando a Violeta. Her sound continues to mature and here, on Mexico City's NAAFI label, with a wide set of collaborators, she's in wildly confident form. From delirious hardcore techno to gentle nature sounds, dissociative ritualistic chanting to super-present crunching drums, she draws from a huge range of sources but makes them all part of her own dream world.
Sometimes, amid all the extremity and all the uniqueness, the familiar and comforting can be magical. Lately there's been a lot of reassessment and reinvention of the backroom electronica of the '90s: Australia's Roza Terenzi has been particularly successful at this for example, but even better is this gem of an album from Heidelberg, Germany. It's got plenty of all the classic influences—a little Plaid, some Boards Of Canada, a waft of Future Sound Of London—but it also goes further back to Jon Hassell-style "fourth world" alien exotica, while echoing more recent cosmic modernists like Call Super. But ultimately, it's all about building its own world. The title tells you exactly what it is: U-I has carefully tended his garden of digital sounds, and is inviting you in to relax there for a spell.