BEST OF 2020
The Best Albums of Winter 2020
By Bandcamp Daily Staff · April 03, 2020
Normally, this would be the place where I'd offer a couple of words that attempt to provide some kind of narrative for the albums in this list. But I think you'll understand when I say: That feels really, really absurd right now. We're all in a very different place than we were on January 1st. I spend most of my time these days wondering when it will be cool for me to leave my apartment again—and, when that time comes, if there will even be any places left for me to go. So to try to offer some pat words about how music is a "cure-all" would ring a little false.
The records in this list aren't going to change what's happening outside all of our doors right now. But if you put any one of them on, you can give yourself the gift of forgetting, even if it's just for 30 or 40 minutes. You can focus on a drum pattern, or a sick riff, or the sound of another human's voice as they pull off an impressive turn of phrase. When the album is over, all of the other stuff will still be there. But while it's playing, you can listen to songs that—whether they're played on a guitar or a synth or a laptop—were made by another human being who, somewhere in the world, is probably feeling a lot of the same things you're feeling in this moment.
In that same spirit, we're going to be changing—for the short term—our approach to the Friday Seven Essential Releases column. In the past, we've limited its scope to albums released in the seven days between each column. Starting next week, it's going to be a list of albums the Daily staff is turning to for comfort, and for that feeling of human connection. Some of them will be new discoveries, and some will be old favorites of ours. Hopefully among them, you'll find a few things that you love, too.
For now: These are the best albums of the most surreal winter on record.
—J. Edward Keyes, Editorial Director
Read last year's edition of "Best Albums of the Winter." 
Merch for this release:
Vinyl
If Nicolas Jaar's first album under the A.A.L. (Against All Logic) moniker signified a wholesome consummation of the Chilean producer's career-long flirtations with techno, then 2017-2019 is the soundtrack to his torrid affair—carnal but calculated, doomed and thus, irresistible. Swapping the soulful, sun-faded soundscapes of its predecessor for chopped breaks and clattering lo-fi beats, Jaar condemns the dancefloor to ruin on bangers like "With An Addict" and "Penny," tracks fast and foreboding enough to intimidate even the most confident of dancers. Just like special guest Lydia Lunch proclaims halfway into the album: "If You Can't Do It Good, Do It Harder." With 2017-2019, Jaar has succeeded on both counts.
Quinton Barnes
AARUPA
AARUPA, the newest album from Canadian experimental artist Quinton Barnes, is a mélange of influences, from R&B and soul, to electronic and bedroom pop, with Barnes transitioning from one to the other with ease. On the synthy "NONBINARY," Barnes flips the traditional love song narrative on its head to become a declaration of self-love. The title track, with its thumping bass, is hyper-danceable, and the clanky "FEMMEDOMME" features Barnes' distorted, seductive vocals. Barnes' style defies categorization, and the eccentric tracks on AARUPA guide listeners on a journey of self-exploration and definition.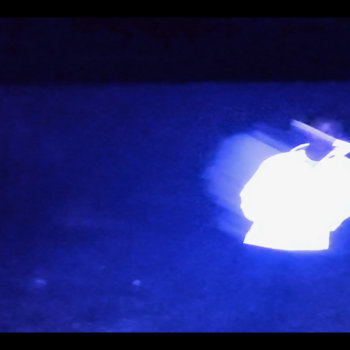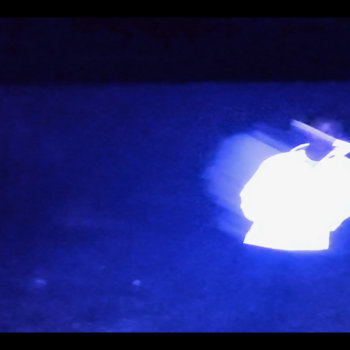 Merch for this release:
2 x Vinyl LP, Compact Disc (CD)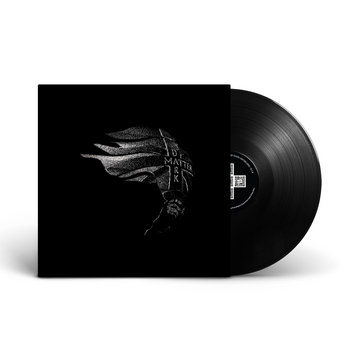 Though Dark Matter is a breezy jaunt through jazz, Afrobeat, and electronica, it was written under precarious circumstances. Moses Boyd was thinking about Brexit and the Windrush scandal at the time and, as a result, clouds of gloom hover above the festive grooves. "I was thinking, 'Am I even British if they can deport people like my [West Indian] grandparents?," Boyd said earlier this year. "Do we even matter if Grenfell can burn with people in it, and then get covered up institutionally? There was a darkness there." Ultimately, Dark Matter is Boyd's most revolutionary album, a bold middle finger to the powers-that-be. It also finds him breaking away from the "UK jazz drummer" title that it seems he's been trying to shake for a few years now. Dark Matter is meant for dancehalls and open-air festivals, and songs like "BTB" and "Y.O.Y.O" are big, brassy instrumentals that summon Nigerian legend Fela Kuti. In the end, Dark Matter is meant to score the resistance.
Read our interview with Moses Boyd.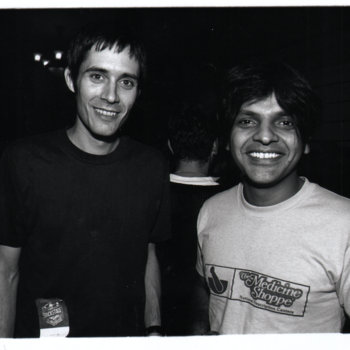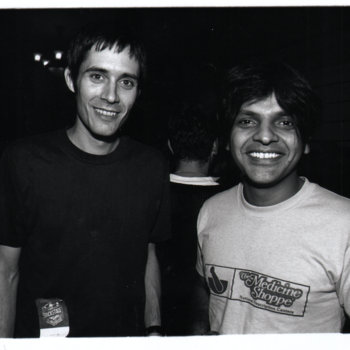 Merch for this release:
2 x Vinyl LP, Compact Disc (CD)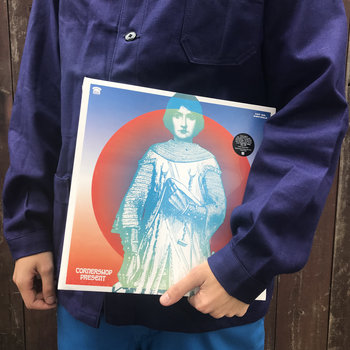 Making throwback-y rock music—or even just rock music—has been a risky endeavor in the past decade, but it is perhaps exponentially more so now that we're in a purgatorial period between worlds. That isn't a problem for Cornershop, who effortlessly transcend time, space, East, West, and more genres than you can count on one hand on the celebratory England is a Garden, the band's first record in eight years. It's an ambitious release that makes merry use of enough British popular music tropes (glam, Britpop, the Beatles/Stones/Zombies, psychedelia, etc.) to render the title a fitting description of what is found therein. England is a Garden sounds fresh and germane in its frank anti-nationalist politics, set to what is really just great pop music, anthemic and catchy as ever. If these familiar musical ideas feel relevant in our current moment, it's because they were good ones all along. So, no need for wistful recollections of ye olden days because England is a Garden is here for us, now.
Merch for this release:
Vinyl LP, Compact Disc (CD)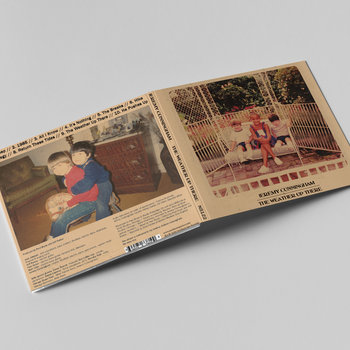 Jazz artist Jeremy Cunningham's The Weather Up There is about how one death can impact an entire family. Centered on his brother's 2008 murder, the Chicago-based Cunningham weaves recorded notes from various family members through an album full of experimental, airy, and somber jazz. The opening notes of "Elegy" begin with light percussion before flowing into voice memos from family members; "The Weather Up There" takes the listener on a winding journey via frenetic synths, before ending on light, ethereal chimes. Co-produced by Jeff Parker and Paul Bryan, the album includes contributions from Makaya McCraven and Tomeka Reid. The Weather Up There captures the sound of grief—one of the most elusive emotions of them all.
Read our Album of the Day on The Weather Up There.
Denzel Curry / Kenny Beats
Unlocked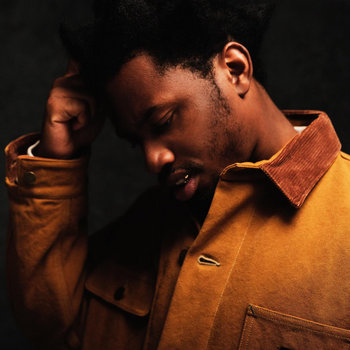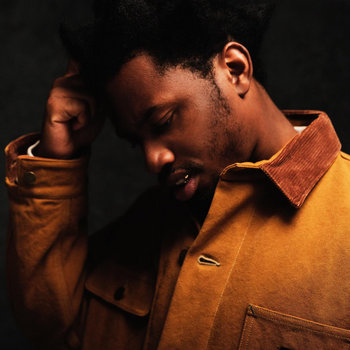 Merch for this release:
Vinyl LP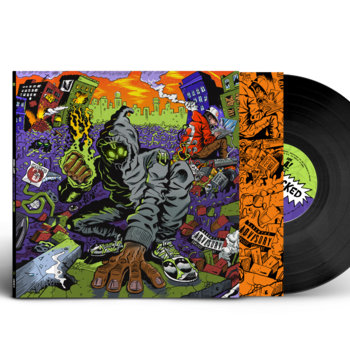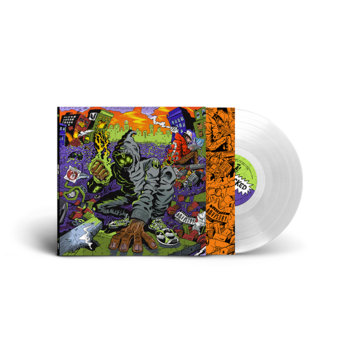 A tough-as-nails showing from two of the hottest forces in contemporary hip-hop—the vivacious rapper Denzel Curry and producer-of-the-moment Kenny Beats—Unlocked is the Platonic ideal of the collaborative LP. On highlights like "Take_it_Back_v2," Beats' menacing, bass-heavy backdrops supply the perfect fuel for Curry's cocksure threats, which veer measure-to-measure from harrowing ("Cold like Russia/ Six feet under/ Sprayin' at your crew like a damn crop duster") to downright hilarious ("After dark the riot starts/ Way uglier than Bubba Sparkxxx"). That this first-ever joint release was reportedly recorded over a single 24-hour-period further attests to the pair's potent chemistry; between the seamless pacing and the maximalist sweep, you'd think they'd been at it for years.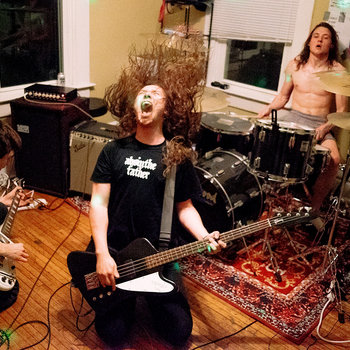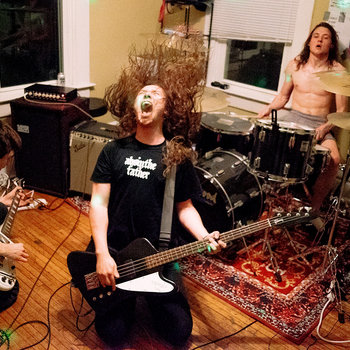 Merch for this release:
DVD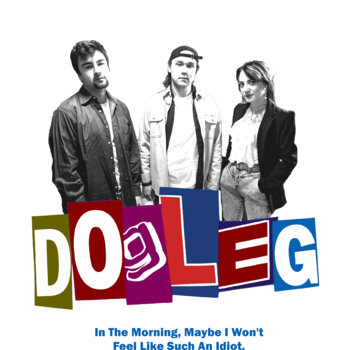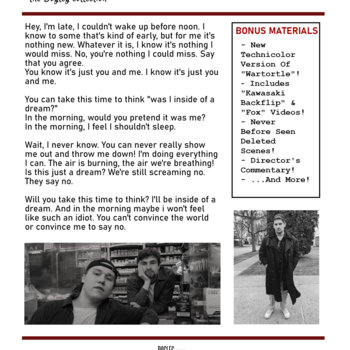 Dogleg didn't name their debut album after a definitive Super Smash Bros. video game for nothing. Much like the legendary Gamecube battle royale released over a decade ago, the Michigan band's inaugural full-length thrives on ebullient displays of aggression, punchy riffs, and taut rhythms exploding for the sheer hell of it. With caution and subtlety at the wayside, they crowd surf through triumphant indie (opener "Kawasaki Backflip," less a song than a bungee-jump set to music), snappy emo splashed with laughter ("Fox"), and screamo-tinged rippers titled after Pokémon ("Wartortle"). For most listeners, Dogleg's turbo-charged dynamics prove the most immediate draw here—but it's their go-getting personality, as reflected by the giddy shout-alongs and heartfelt lyrics, that keeps us returning to this mighty Melee.
Tica Douglas
Lo
Tica Douglas' last record, Our Lady Star of the Sea, Help and Protect Us, was a meditation on life's grey areas, brought to life by Douglas' small, vulnerable voice and vivid gift for narrative. (We named it one of the best records of 2017.) That album was a study in detail, but its follow-up, Lo, is a sprawling, epic work: 18 songs divided into four sections, detailing Douglas' struggles with alcohol addiction and subsequent recovery. And while you'd think that would be heavy subject matter, the opposite is true. Douglas is such a graceful writer, and their singing and guitar playing is so tender, that Lo actually soothes like a balm: Douglas' hushed, gentle voice doesn't back away from depicting darkness, but it also reassures you that everything will be OK in the end. One of the album's most beautiful songs arrives early in "You Are Not." Douglas lets the verses coil tight as they detail past tragedies, and then unspools it all in a gorgeous chorus, where they sing one line over and over: "You are not the house you grew up in." They maintain that balance throughout the album, and for all of its difficult subject matter, Lo actually lands as one of the young year's most hopeful records—never pulling the shades completely, always letting a little light seep in around the edges.
Merch for this release:
Vinyl LP, Compact Disc (CD)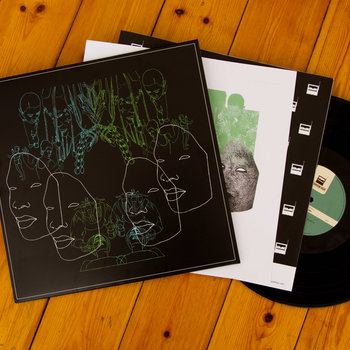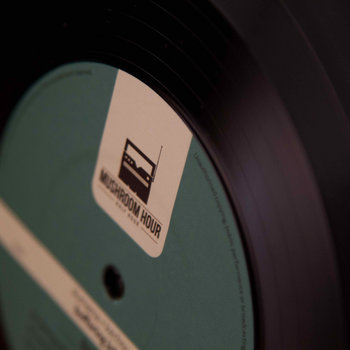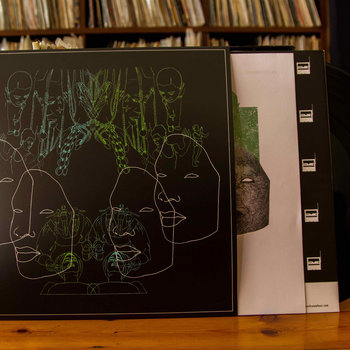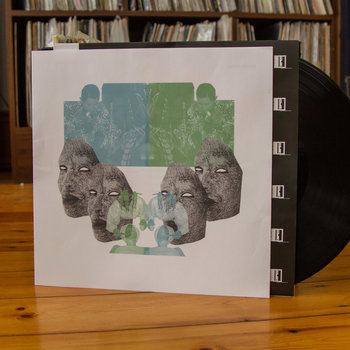 It's easy to envy birds nowadays: at least they get to go outside. Aviation is the focus on dumama + kechou's buffering juju; its mix of folk, meditative loops, and polyrhythms are meant to induce an uplifting hypnosis. There's something quite magical about it, and across its eight tracks, the duo weaves reality with surrealism using South African folklore. Add dumama's chants on top of it, and buffering juju is an escape from whatever ails your mind and spirit—no matter if it's government-imposed house arrest or something more personal. Rising star Angel Bat Dawid appears on "uveni," her clarinet wafting through the song's transcendent mix of drums and spiritual mantras. Buffering juju is a captivating collage of improvised free jazz, an unexpected gem with deep healing powers.    
Read our interview with dumama + kechou.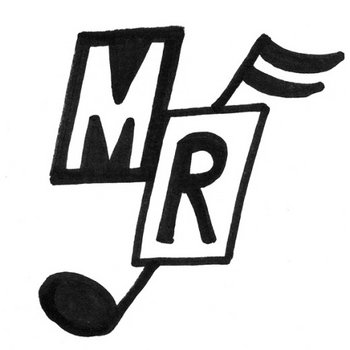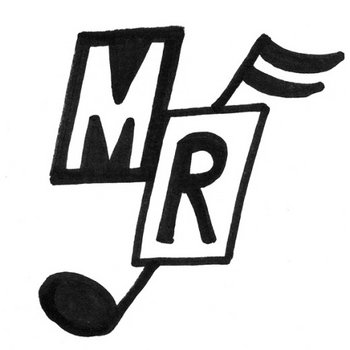 Merch for this release:
Vinyl LP, Cassette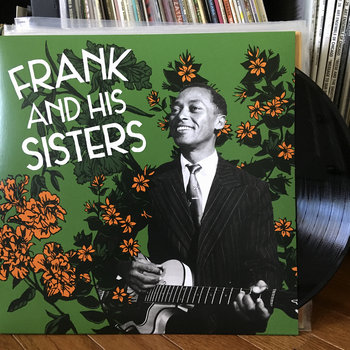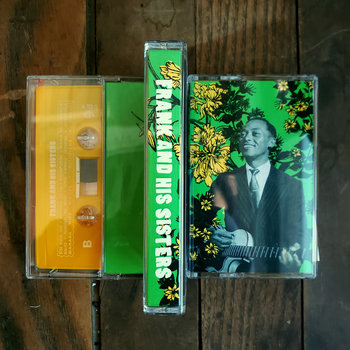 This reissued gem brings the music of 1950's-era Tanzanian pop progenitors Frank & His Sisters, to the world. Hailing from the town of Moshi, Tanzania, Frank Humplick and his sisters Thecla Clara and Maria Regina formed a trio that would go on to make an indelible mark on East African music. Filled with sweet and catchy tunes sung in Swahili, the album was largely recorded on the farm that the Humplicks owned. Opener "Mwanangu Lala" ("Sleep My Child") is a delicate lullaby sung over upbeat strings while standout "Shida" ("Problems") details heartbreak and showcases the strong vocals of all three siblings. The reissue gives a glimpse into the rarely heard music of a trailblazing trio.
Read our Album of the Day on Frank and His Sisters.
Merch for this release:
Compact Disc (CD), Vinyl LP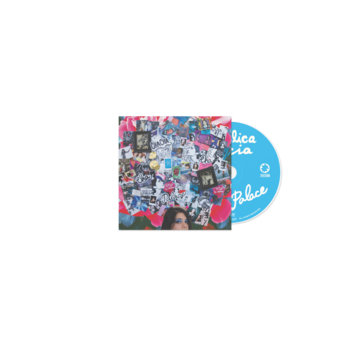 With a commanding artistic vision and the voice to match, Angelica Garcia captures the vibrant essence of all points east of downtown Los Angeles on Cha Cha Palace. Over a million layers of seamlessly interlocking polyrhythmic dance beats, looping samples, guitar, horns, synths, strings, and who knows what else, the Mexican-Salvadorean-American artist conjures a vivid multicultural world via lyrics dripping with sensory imagery: concrete sidewalks shimmering in the sun, ranchera music drifting through the air, the scent of citrus heavy on the trees, La Virgen, La Lllorona, Lucifer "in the corner/ Looking for a faultline in everyone." Garcia's vocals are a revelation as she yips, yelps, trills, belts, and emotes with thrilling intensity, savoring each syllable like a juicy piece of fruit. She even becomes her own multi-tracked heavenly chorus on final track "Big Machine"—an appropriately divine way to close out a record so euphorically rendered as to be a cathedral unto itself. All hail the Kate Bush of El Monte.
Read our Album of the Day on Cha Cha Palace.
Katie Gately
Loom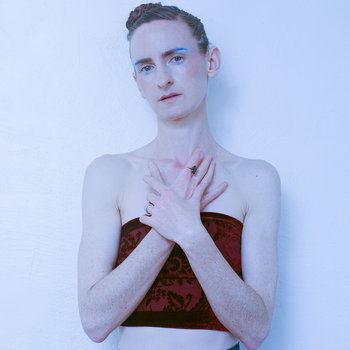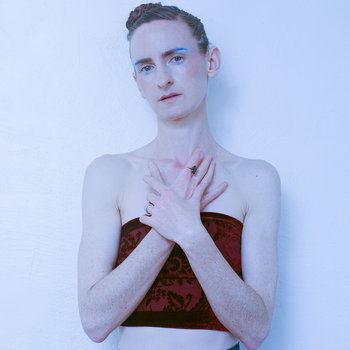 Merch for this release:
Vinyl LP, Compact Disc (CD)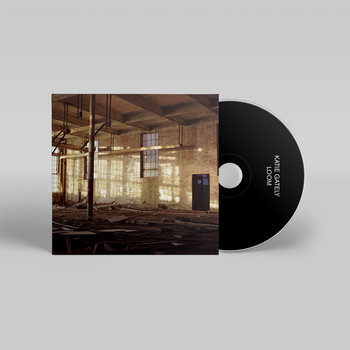 When Katie Gately was growing up, her mother—a former nun—would listen to Gregorian chants around the house. It's not hard to draw a direct line from that bit of trivia to Loom, Gately's jaw-dropping second record, written in the aftermath of her mother's death. She samples and layers her voice to create patterns that recall the echoing of monks' voices against cold stone walls. But if her voice—a somber, ghostly alto—is Loom's most arresting feature, the sounds she's surrounded it with are a testament to her cunning as an  audio designer. The majority of the music on Loom comes from natural sounds that Gately heavily manipulated—howling wolves, a car crash, church bells, even the soundtrack to her parents' wedding video—turning them all into a kind of queasy orchestra that sways and heaves around her commanding vocals. There's a classical grandeur to the music on Loom, which is writ especially large on the album centerpiece "Bracer." Over the course of its 10 magnificent minutes, Gately stokes the song from Scott-Walker like minimalism to spiky Medieval ballet to breathless, thundering art-rock crescendo. Loom is a work of enormous scope and vision, and signals the arrival of a rare compositional talent.
Read our interview with Katie Gately.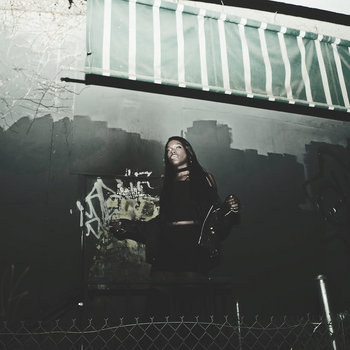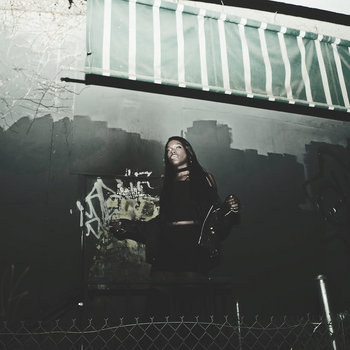 Miss Jasmine Infiniti has arrived, and if you weren't taking notice already, you better catch up. Following her excellent 2018 EP for Club Chai, SiS, the New York DJ and producer from the legendary House of Infiniti finally self-released her debut LP this year. Her sound, which pushes the queer techno underground deeper into the shadow realms, continues to evolve, and BXTCH SLÄP shows her working with range and depth. Dark ambient minimalism builds into a proper banger on "NXT2U," with floating, wordless vocals that shift from demonic to angelic. "HOTT" is gauzy hardcore house with an irresistible synth melody. "YES, SIR" is audacious techno that crackles with distortion; it feels tailor made for working shit out on the floor. "SPOOKED" is gorgeously eerie electro, with spine-prickling tempo shifts. And closing track "SHONUFF" is a 10-minute acid trip to a nether-club that promises ecstasy, but from which one might return transformed in unpredictable ways. BXTCH SLÄP is a bold, broad, and personal statement of purpose, and its intricacies reward thorough and repeated listening.
Merch for this release:
Vinyl LP, Compact Disc (CD)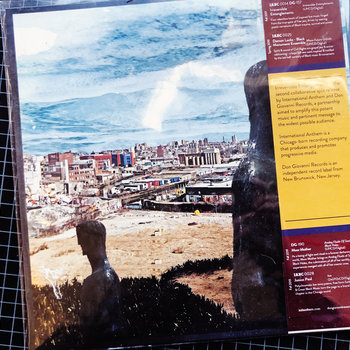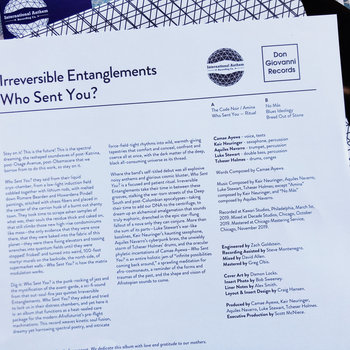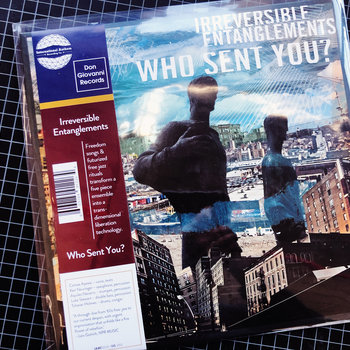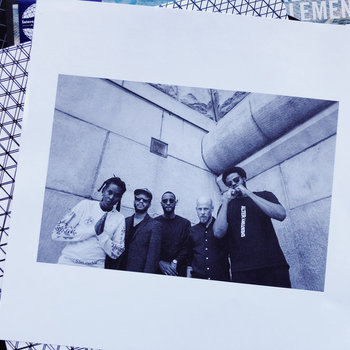 An improvisational free-jazz firestorm surging with righteous anger, the second album from Irreversible Entanglements both amplifies and expands the collective call-to-action presented on their 2017 debut. Vocalist-poet Camae Ayewa (aka Moor Mother) ritualistically dissects the relationships between systemic violence and collective memory, gentrification and erasure; while her compatriots (saxophonist Keir Neuringer, trumpeter Aquiles Navarro, bassist Luke Stewart, and drummer Tcheser Holmes) roll from one meltdown to the next. On the 14-and-a-half minute title track, they construct a towering monument to Akai Gurley, the unarmed 28-year-old shot dead by a NYPD officer in a Brooklyn stairwell; the ensuing "No Más" shifts our attention southward and outward, exhuming the sins of America's post-Columbian past between defiant grooves. While humanity languishes in an age of constant uncertainty and ceaseless despair, Irreversible Entanglements are hard at work fighting from the belly of the beast—and they won't be stopped.
Read our interview with Irreversible Entanglements.
Merch for this release:
Cassette, Compact Disc (CD), Vinyl LP
Vancouver trio lié describe themselves as "cold punk," and that appellation does make sense—on their previous records, especially, where chorused-out guitars and cavernous vocals met a coiled-tight rhythm section. But on You Want It Real, they seem to have cracked open, revealing the flowing lava beneath the stone surface. Anger and frustration are nothing new for lié, but a move toward more abstract lyrics and into more expansive musical territory seems to be the catalyst for their level-up. Ferocious opener "Digging in the Desert" mines that place on the map where anarcho-punk meets noise rock, all jagged and restless; "Bugs," with its frantically scratching guitar and breakneck pace, feels like anxiety given musical form. "Good Boy" is an enervated series of taunts and meditations on control with a perfectly chaotic, triumphant end-bridge (the longest track on the album at 3:11—this is a band that knows the power of efficiency). Lié have transcended their influences to become a real force to be reckoned with, and I truly hope that this excellent record finally nets them the collective critical plaudits they're due.
Read our Album of the Day on You Want It Real.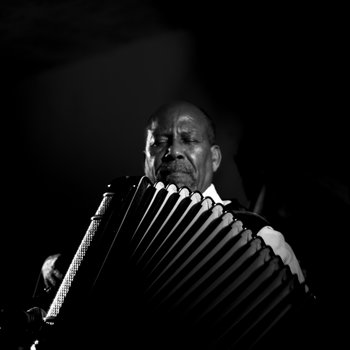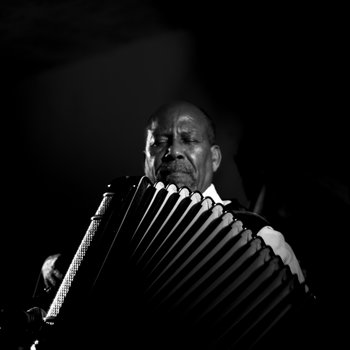 Merch for this release:
Vinyl LP, Compact Disc (CD), Cassette,
Ethio-jazz pioneer Hailu Mergia, a legend in his own country for his work with the Walias Band, drove a cab for 20 years in Washington D.C.—for many years, even after Awesome Tapes From Africa put his name on the lips of discerning collectors worldwide. We interviewed him in 2018 for the release of his first new music in many years, the stunning Lala Belu, which showed a master composer, arranger, keyboardist, and accordionist at the top of his game. He makes music full-time now. Yene Mircha is a tight studio record which finds Mergia leaning back into the groove a bit; it lacks Lala Belu's sense of urgency, but the stylistic diversity and impeccable arrangement he's known for are on full display. The bluesy title track is joyous, the musicians trading licks back and forth, while tracks like the dubby "Bayne Lay Yihedal," on which Mergia's piano plays a whirling melodic counterpoint to his organ's reggae stabs, are a little bit more subdued. "Abiche Nega Nega" is a funky take on Ethiopian folk music; the soulful "Yene Abeba" has a gospel swing to it. What's phenomenal here is how incredibly easy and coherent Mergia makes the whole thing sound; he's able to cruise fluidly through styles without anything sounding off-kilter, forced, or out of place, especially on the dazzling "Shemendefer," which brings all of Yene Mircha's many elements into one celebratory closer.
Read our interview with Hailu Mergia.
Merch for this release:
Vinyl LP
NEVAEH's lead single, "Sanaa Lathan," celebrates Black femme bodies. "Brickhouse stacked thick bitch/ Sanaa Lathan hips bitch/ Built like I'm from the South 'cause I'm from the South," declares MHYSA, the experimental club artist alter ego of the visual artist E. Jane. Departing from the more earthly focus of her debut, fantasii, MHYSA delves head first into the ecstatic and epistemological subjects of at the core of NEVAEH. Named for the backwards spelling of heaven, NEVAEH is about crafting a haven that transcends a dystopic world. In MHYSA's self-proclaimed "Negro heaven," salvation and a reprieve from the droning reality is just a song away.
Read our interview with MHYSA.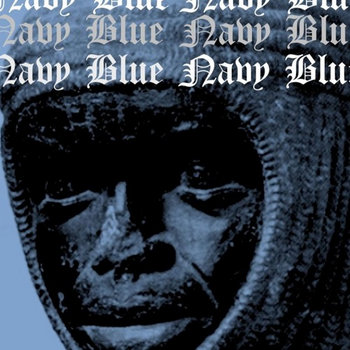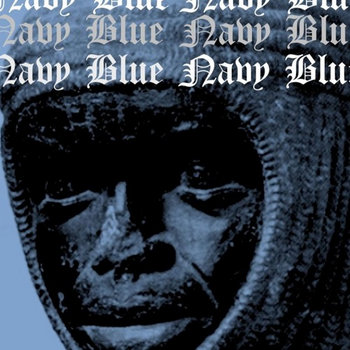 If there is a light guiding Navy Blue through Àdá Irin, it is his mother, who surfaces at album's end to give her son a pep talk. She implores Navy to rise from the muck and give praise for being alive. "Be grateful for the learning that we get," she asserts. The theme aligns with what others in his cohort tend to rap about; MIKE, Mavi, Earl Sweatshirt, (Liv).e, Pink Siifu, Medhane, and AKAI SOLO use repurposed soul music to spin anxiety into forward-looking glimmers of hope. Navy is one of the foremost purveyors of this sound, and across Àdá Irin's 30 minutes, he laments depression, racism, and police brutality without letting worldly pressures get to him. "My spirit can't be touched," he declares on "Simultaneously Bleeding. "I started caring less 'bout what they say from jump." Yet through all his pensive reflection, Navy crystallizes the album's focus on "Life's Riddle." "I can not," he proclaims over a looping vocal sample, "I can not let my mother down." Turns out the struggles haven't dissuaded his focus.
Merch for this release:
Compact Disc (CD), 2 x Vinyl LP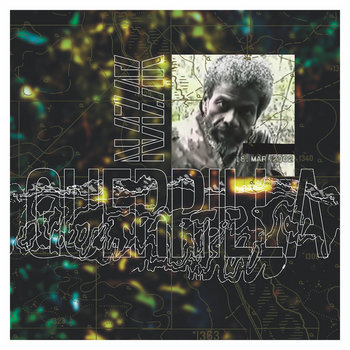 On his new album, Guerilla, Angolan producer Nazar excavates the past. He does it musically—his songs are a darker variation on a regional style of electronic music called kuduro, which was born in the '80s during a period of civil unrest. And he does it thematically, too. All of the songs address, in one way or another, the toll of those years not only on the people of Angola as a whole, but also on Nazar's own family—his father was an active member of the opposition. The songs are tense, quaking pieces, a scrapwork of synth sounds, clambering rhythms, and snippets of conversation in Umbundu, a regional dialect, that Nazar recorded on his iPhone. ("I didn't want to translate sounds for the Western world," Nazar told us in an interview last month. "This is the language you would hear walking around villages and towns.") Much of the album feels frenetic: "Immortal" moves from rubbery, off-balance synths that sound like someone streaking a fingertip across a wet window, to a spattering of vocal snippets and a rhythm track that sounds like the clicking of an empty machine gun. On "Bunker," Hyperdub DJ Shannen SP delivers an affectless narrative about conscripted teenage soldiers over a drum track that keeps slipping in and out of focus. Guerilla is a marvel to listen to—the kind of record that creates its own language and teaches you how to understand it as it goes on.
Read our interview with Nazar.
Merch for this release:
Vinyl LP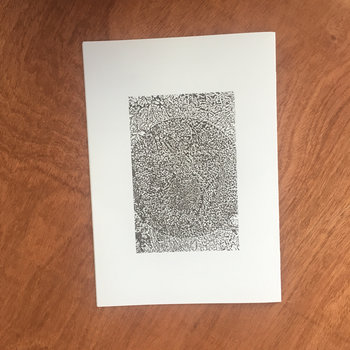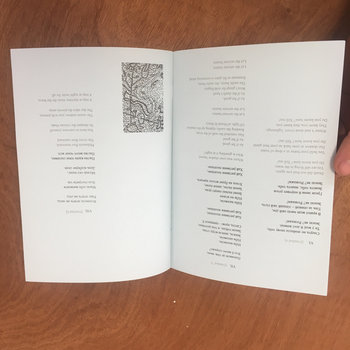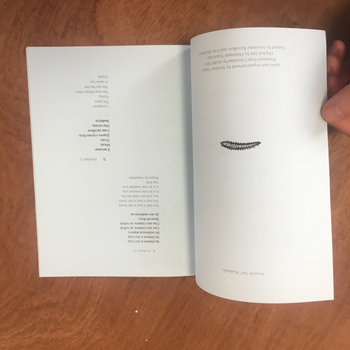 Recorded in an abandoned park in Kiev following the collapse of the Soviet Union by two members of the Ukranian underground music scene, Znayesh Yak? Rozkazhy (which translates as "Know How? Tell Me") has the peculiar feel of being a record both frozen in time and existing outside of it, like a relic from a half-remembered dream. Built around the interplay of Oleksandr Yurchenko's hammered dulcimer and Svitlana Nianio's Casio keyboard lines and crystalline soprano vocals, overlaid with ambient washes of mise en scène sound alternately conjuring atmospheres of hushed intimacy and foggy distance, the untitled tracks on Znayesh Yak? Rozkazhy are suffused with a childlike sense of play, lightly brushing the edges of neo-folk at times with their enchanting and ancient-sounding melodies.
Read our Album of the Day on Znayesh Yak? Rozkazhy.
Merch for this release:
Vinyl LP, Compact Disc (CD)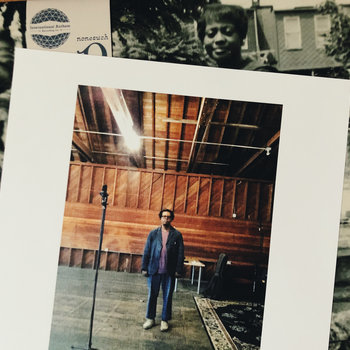 As Jeff Parker crafted the music for what would be his 2016 album, The New Breed, his father died. The finished product, a compilation of funk, soul, and jazz, became a tribute to his legacy. So when it was time to create a new album, Parker wanted to pay homage to his mother while she was still alive. "I wanted to dedicate something to my mom while she would still be here to see it," he told Bandcamp Daily. Suite for Max Brown is an airy collection of mostly instrumental jazz that unfolds like a beat tape. Songs "C'mon Now" and "Lydian" stick around for only a few seconds, while "Fusion Swirl" is a hypnotic breakbeat with a spiraling bassline, shakers, chimes, and praise shouts. The album's closer, "Max Brown," is its clear-cut centerpiece. An ode to '90s hip-hop, the 10-minute track is a masterclass in celebrating your influences without mimicking their respective art. As the song played out, with all its night-inflected chords, one could hear a strong love for Roy Hargrove and A Tribe Called Quest—and, of course, his mom.
Read our interview with Jeff Parker.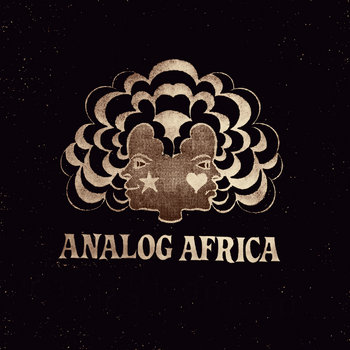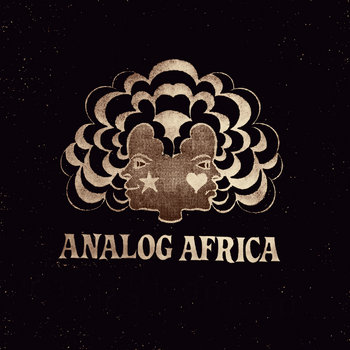 Merch for this release:
Vinyl LP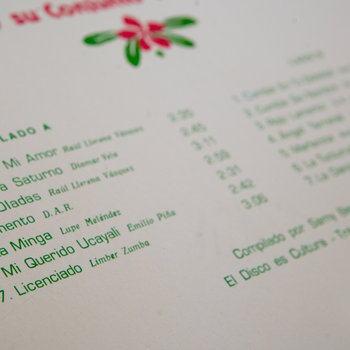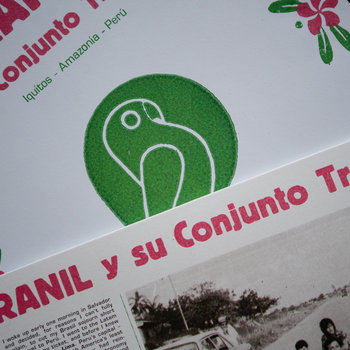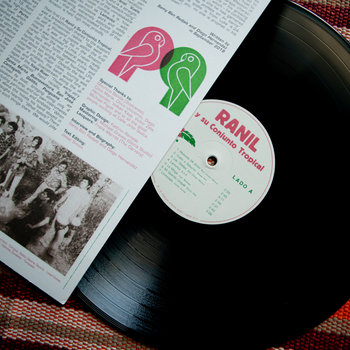 A palpable sense of festivity imbues Ranil y su Conjunto Tropical, Analog Africa's luminous collection of rare Amazonian cowboy cumbia songs from Peruvian bandleader Ranil—real name Raúl Llerena Vásquez—originally recorded in the 1970's and long lusted after by crate-diggers the world over. Vásquez is a legendary figure in Amazonian music, who turned down a record deal in metropolitan Lima to build a veritable DIY empire in his hometown of Iquitos, booking his own tours and starting his own label, Produccions Llerena, in order to retain control of his art. Driven by Ranil's vibrant electric guitar lines and featuring some tracks never before heard outside the region from whence they sprung, the songs on Ranil y su Conjunto brilliantly weave together Peruvian vals criollo, Brazilian carimbó, and Colombian cumbia with colorful psychedelia, trebly surf, and stomping garage rock in endlessly inventive, upbeat ways that embody the very best of all their influences. It's a bonafide knock-out.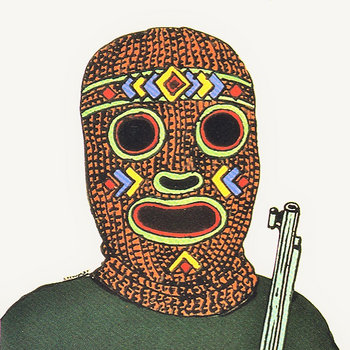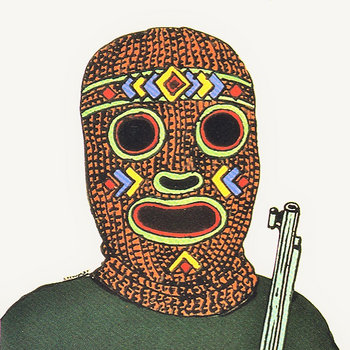 There's no easy path into the mind of Rory Ferreira; his thoughts—no matter how random or arcane—come from nowhere and everywhere, winding around equally off-kilter beats. For years, he'd released some of these missives under the name milo. But in October 2018, he announced he was done with that moniker, and his fans proceeded to freak out. Purple moonlight pages marks a new direction for the rapper: produced by a collective called The Jefferson Park Boys, it's his most nostalgic LP, looking back to the early 1990's era of jazz-rap blends. And though this turns a new page for Ferreira, all the randomness is still there; everything from yoga poses, gas station poos, and aliens are on the docket. On "Masterplan," he and the band remake Pharoah Sanders' most popular song, stripping it to a bassline, electric keys, and flute. It's going well until Ferreira tries to yodel like Leon Thomas; it wouldn't be a R.A.P. record without a few LOLs.
Read our Album of the Day on Purple Moonlight Pages.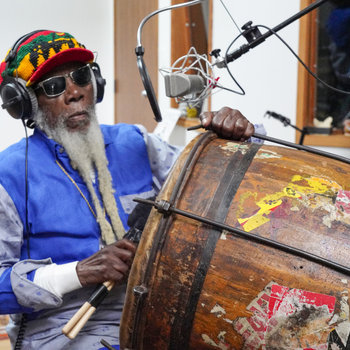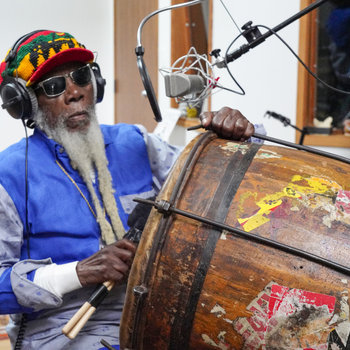 Merch for this release:
Compact Disc (CD)
If there was ever a time for a record that delivered spiritual comfort, that time is right now—but Ras Michael's gorgeous comeback record Live By the Spirit was a soul-stirrer even before all of this went down. In a fascinating interview with Jeremy Steinberger for Bandcamp Daily, Michael talks about the spiritual power of Nyabinghi drumming, and he puts that power into practice on each of these nine songs, all of which center around those deep, tranquil, resonant tones. Michael's take on the traditional spiritual "By the Rivers of Babylon" is hushed and reverent, his gentle reading of its simple melody gaining gravitas from the sound of the years in every note he sings. "Be As One" bubbles like thick sauce on a stove, drums spattering across the background as Michaels delivers a jubilant sermon over top. Even without the lyrics—the majority of which are directly lifted from the Bible—the album has a distinctly spiritual aura. This is music meant to quiet racing hearts and anxious pulses, redirecting the attention toward communion with a higher energy—regardless of whether that higher energy is Divine, or simply the stillness that comes from meditation. By keeping the record free of modern devices like synths or laptops or programmed rhythms and sticking strictly to the foundational elements of reggae—guitar, bass, tasteful horns, and those crucial Nyabinghi rhythms—Ras Michael has made a record that is both utterly timeless, and absolutely essential for the now.
Merch for this release:
Vinyl LP
Soakie make brash, fast, ebullient hardcore punk pointed directly at patriarchal power's most banal everyday manifestations—frat boys ("Nuke the Frats," which has an appropriately killer mosh part), exploitative corporations ("Ditch the Rich"), anti-trans legislation ("What's Your Gender?"), male musical mediocrity ("Boys on Stage"). Vocalist Summer bounces from growling to yelping to shrieking to sing-song affect and back again, and it's her energy and performative range that make Soakie really stand out. (Her wordless wail at the open of the punchy "Power Tool" communicates more pure, unfettered frustration than others can pack into didactic rhetoric, and wow, does that feel especially relatable at this very moment.) And the band are more than capable of keeping up, with perfectly crude riffs and powerful drumming. Their sense of wry playfulness makes this record a delight, too—it has a kind of madcap chaos to it that really highlights the absurdity of the world it's impugning. The record is produced with just enough compression and distortion that it feels like it's blasting from a shitty basement PA, which is exactly how I want a hardcore record like this to sound. Turn it up and let yourself bounce off the walls.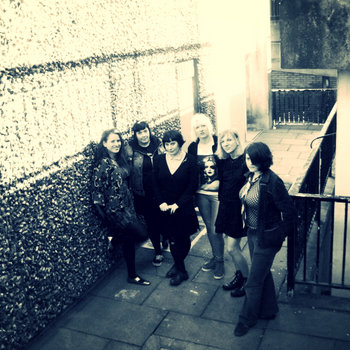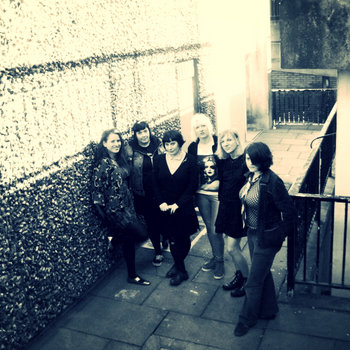 Brighton band Slum of Legs are the very picture of controlled chaos on their self-titled debut, a tightly wound collection of outsider anthems made by punk hearts who secretly love a good pop hook. With clean production throwing every jagged piece of their compositions and musical elements into crystal clear relief, the riffs cutting like wires and the vocals placed high in the mix, the six-piece (!) band manage to be at once both modishly minimalist and packed with ideas that seem like they'd be at odds with each other: the one-note-at-a-time simplicity of Slant 6 meets the kooky '60s-but-it's-the-'80s melodic instincts of the Bangles with a whole lot of dissonance in unexpected places, and also violins. Yet despite the shambling of sounds from well-loved influences, Slum of Legs' concerns are very much concentrated on confronting the Now: "Every day you live and breathe/ You are a revolution," go the lyrics of "Love's Not Enough." "How have you ever been so brave?"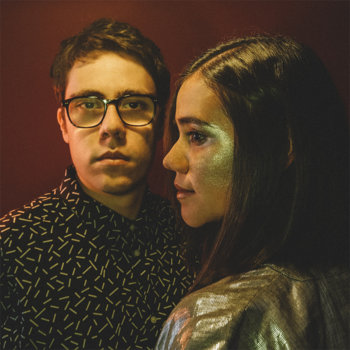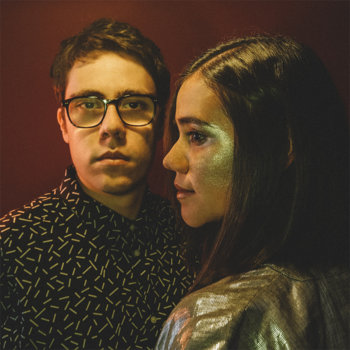 Merch for this release:
Vinyl LP, Compact Disc (CD)
Siblings Raúl and Paulina Sotomayor came together creatively under their surname and their third album, Orígenes, is enthralling. Written entirely in Spanish, the Mexico City duo's album draws from a cross-section of musical influences including Afrobeat, cumbia, and dancehall. Paulina's compelling and impressive pop vocals shine over Raul's inventive production on songs like the percussion heavy "Latin History Month," and the commanding electronic "Menéate pa' mí." The slowed-down closer "Ella," is a departure from the more rapid pace of the songs that precede it. With Orígenes, Sotomayor creates an avante-garde pop sound that is all their own.
Read our Album of the Day on Origenes.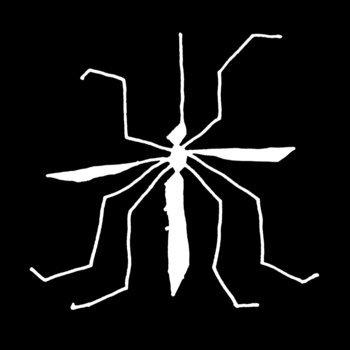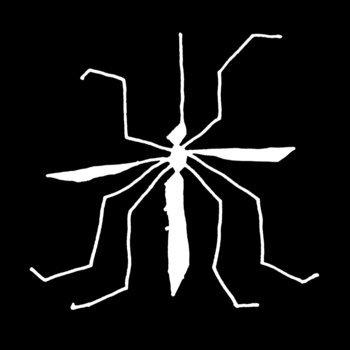 Merch for this release:
Vinyl LP
Headroof, the latest album from the Welsh producer Freya Edmondes—here operating under her Elvin Brandhi alias—doesn't exactly welcome you into its world. The album, which Edmondes recorded in Uganda with a group of artists in the Nyege Nyege collective under the name Villaelvin, opens with the sound of a static-soaked bass drum, thudding away monotonously for 80 straight seconds. It feels like a devilish little test, a way to separate the true heads from the trainspotters: "If you can't handle me at my Merzbow, then you don't deserve me at my Actress." From there, though, the album is off like a shot. Mashing up the cavernous blast beats common to gqom with slithering synths, hyperactive rapping from locals Swordman Kitala and Hakim, and samples from local churches, Headroof is a dizzying, exhilarating listen, landing somewhere between the frenzied chaos of footwork and the spritely bounce of IDM. Once you get past that opening minute and a half, it's non-stop joy: the squeaking synth in "Kaloli" sounds like someone squeezing a dog's chew toy, and it's volleyed between an almost cartoonishly rubbery rhythm track. "Ettiquette Stomp" [sic] uses a split-second sample of a human voice as its primary percussion, alternating it with synths that illuminate and vanish like lens flare. It's an electronic album that stimulates the brain as it quickens the pulse.
Vladislav Delay
Rakka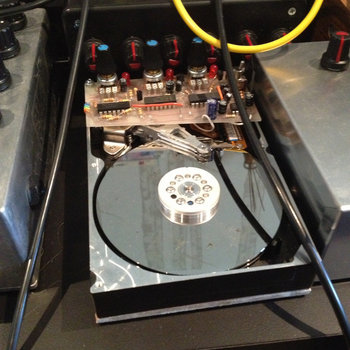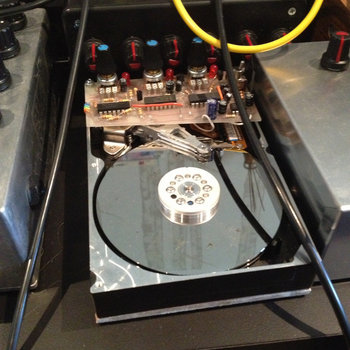 The Finnish producer Sasu Ripatti, aka Vladislav Delay, was self-isolating before it was a thing: over the interim separating 2014's Visa and February's Rakka, he sold most of his studio equipment and made several journeys above the Arctic circle, embarking on solitary hikes through the tundra. The seven songs on Rakka, composed entirely on computer, clearly reflect this harsh, minimalist setting, but don't call it a nature show; the only signs of life here are the minor-key synth melodies yawning up from the dronescapes, and even then, they're quick to vanish with a dubby "poof." What we're left with is a wilderness both real and imagined, one we'll want to visit again and again.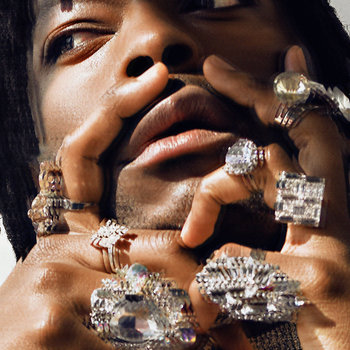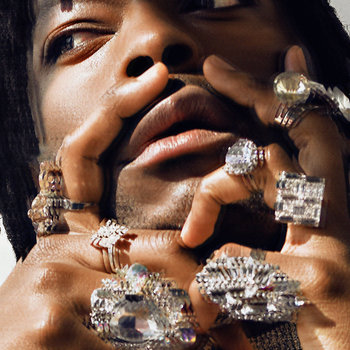 Merch for this release:
Poster/Print, , T-Shirt/Apparel, Cassette, Vinyl LP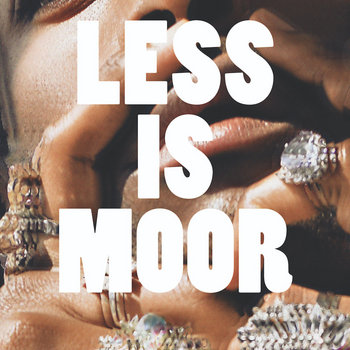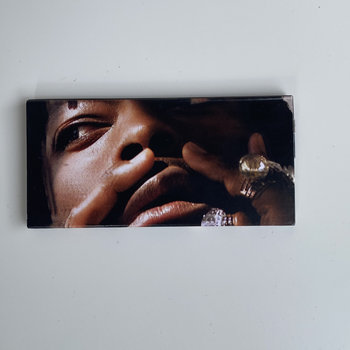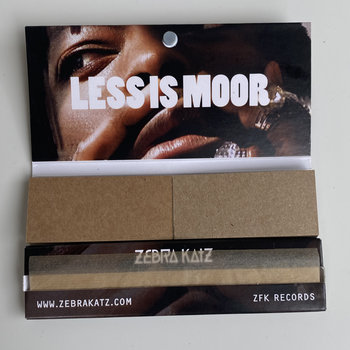 Like many, I've been waiting for rapper and producer Zebra Katz, aka Ojay Morgan, to put out a full-length since his first single, the Paris is Burning-inspired "Ima Read," blew up in 2012. Eight years (and a handful of solid EPs) later, LESS IS MOOR is no disappointment. Morgan, who has resisted major-label distribution and attention in favor of complete artistic control, keeps sharpening the sinister atmospherics and insistent beats he's known for. His hooky flow, right at the front of the mix for a sense of real intimacy, is as able to speak plainly about physical and emotional desire ("Blush," "Moor") as it is to get a dancefloor jumping ("In In In"); when the beat-less, acoustic guitar-driven R&B lament "Necklace" arrives, it's breathtaking. "Necklace" leads right into the uncompromising "Sleepn," in which Morgan demands accountability from a world that continually undervalues Black artists, and Black queer artists in particular ("Such a fuckin' lady but don't call me Daisy/ I ain't scared to say 'Think twice' and 'Fuck you, pay me'"). Katz may only be one of Morgan's personas (he's a trained actor, and Katz first made an appearance in his 2007 thesis), but Morgan has breathed such life into him that LESS IS MOOR stands on its own as a phenomenal, multidimensional work.