BEST OF 2020
The Best 12″ Dance Singles of 2020
By Sean Keating · December 08, 2020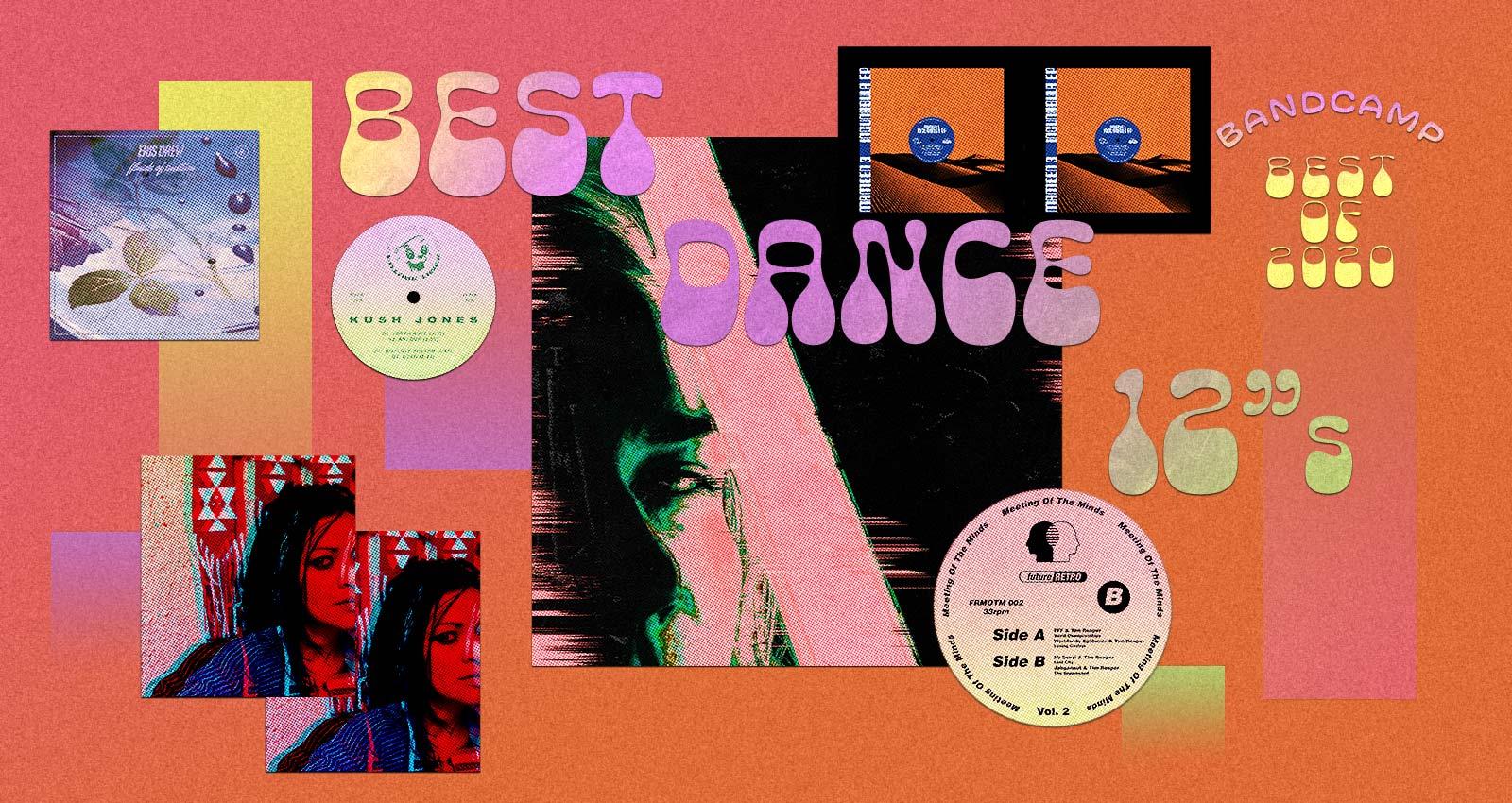 Although 2020 has been devastating for clubs, it has been fantastic for club music. The lack of dancefloors and festivals has in no way hampered the quality and quantity of exciting releases popping up every week, thanks to the dedication of labels, artists, and fans alike. This year saw both up-and-coming and established artists release some of their best music yet. Artists from traditional dance music metropolises like Chicago, Detroit, Berlin, and London did their hometowns proud, while others in places lesser-known for their dance scene, like Morocco and Atlanta, lead the way with some of the most original music we've heard over the last 12 months. These are 10 of the best 12" dance singles on Bandcamp from 2020.
Merch for this release:
Vinyl LP
At the beginning of the year, the Brussels-based Elyspia Records coordinated a Transatlantic link up of monumental proportions for the remix EP of Scan 7's "Burdens Down." Paris mainstays DJ Deep and Roman Poncet deliver a walloping workout that lathers a sci-fi gloss over the original track. Orlando Voorn turns in two greatly contrasting but equally brilliant mixes, the first of which centers around a chopped-up take on the original piano part and a looped spritely motif, while the "Underground" mix's arrangement is much sparser—more restrained and brooding. However, it's Underground Resistance's Mark Flash who takes the track to a totally new level. The Detroit luminary manages to amp up the song's already emotive qualities to an overwhelming level with huge, gliding chords and a breakdown so euphoric it's guaranteed to cause tears of pure elation.
Merch for this release:
Vinyl LP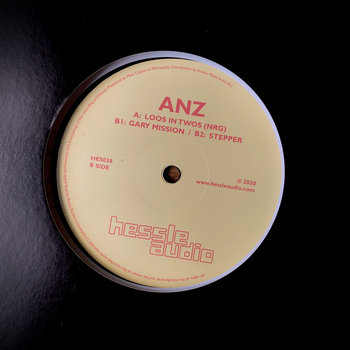 One of the most heavily anticipated 12" releases of the year came from Manchester's Anz, and it's safe to say it did not disappoint. All of the tracks are remarkably stripped back, particularly "Stepper," one of the zaniest moments on the EP. But the momentum and energy are kept up by constantly evolving arrangements designed to keep dancers on their toes. It's the title track that probably hits the throttle the hardest, with a clattering break, mouth-puckering bass, and agonizingly urgent raved-up stabs. Precise, razor sharp percussion takes the forefront on "Gary Mission," which is decorated with curious and warped electronics. "Stepper" draws the EP to a close with various voices rhythmically barking 'Go!" as plump kick repeatedly lands square in the solar plexus.
Merch for this release:
Vinyl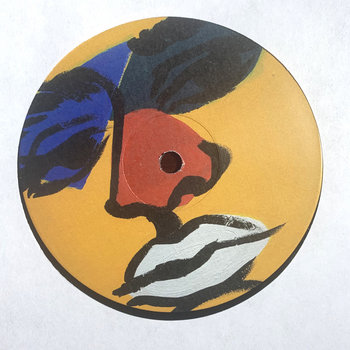 Having released music under both his REKchampa alias and his own name since 2011, in the past year or so, Stefan Ringer has become one of the most hotly tipped artists in a new generation of burgeoning American house and techno artists. FWM 003 is the third consecutive release of his own music on his own label, FWM Entertainment, and it cements his position as an integral part of the vanguard in his field. The Atlanta native's vocals are strewn over soulfully saturated drum machines and growling synths on both "Do u?" and "Love2U," while Chicago house nobleman Javonntte lends his voice to "Reach," already a certified favorite among fans. "Completed by 'The Loop'"s startling claps, undulating bass line, and collage of lead lines make FWM 003 one of Stefan Ringer's best yet.
Merch for this release:
Vinyl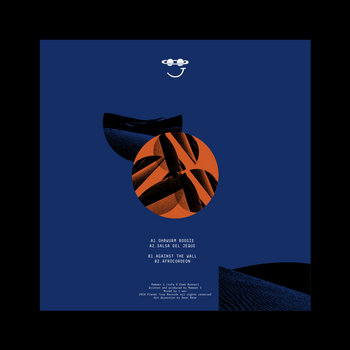 The fourth release on Sydney, Australia's Planet Trip comes from Mameen 3, the musical offspring of Morocco's Cheb Runner and Belgium's DJ SoFa, and packed with striking intergalactic synths and infectious rhythms. While the overarching sound of the Incunabula EP is undeniably otherworldly, there is more than a trace of North African musical traditions present, mainly due to the modal nature of some of the melodies. Despite the release's eccentric attitude, every track exudes an effortless assertiveness and powerful functionality, best exemplified on "Salsa Del Jeque" with its meandering melodies steadfastly anchored by the song's ornate rhythms. One of the standout features of the Incunabula EP is the seamless fusion of regional instrumentation and rhythms with more abstract and contemporary electric sounds—most notably on "Afrocordean," which, as the title suggests, lets a mysterious accordion line masterfully collide with robust drum programming, live percussion, and cosmic synthesis.
Merch for this release:
Vinyl LP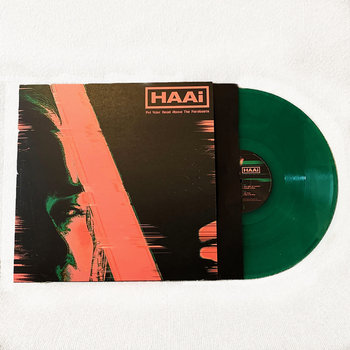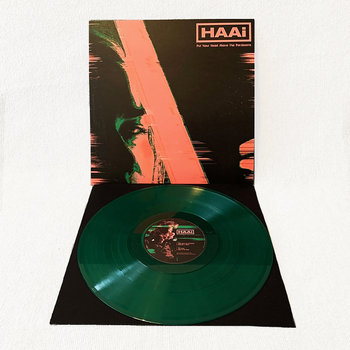 On what is arguably her strongest release to date, HAAi unleashes four grizzly and tripped-out club escapades. Across the course of the EP, HAAi revels in her penchant for harmful bottom end and heavily distorted textural timbres. Despite its rugged, dark, and occasionally aggressive nature, there are hints of emotion, melancholy, and optimism, most notably on the title track and "Rotating In Unison." The remaining two tracks descend into controlled, anxiety-inducing chaos with heaps of unhinged energy oozing from merciless kick drums, dizzying arpeggios, and contorted samples. HAAi manages to maintain an uneasy and unpredictable atmosphere throughout Put Your Heads Above The Parakeets due in part to the aforementioned elements, but also due to the unconventional and electrifying manner in which the tracks are structured.
Tatham, Mensah, Lord & Ranks
6th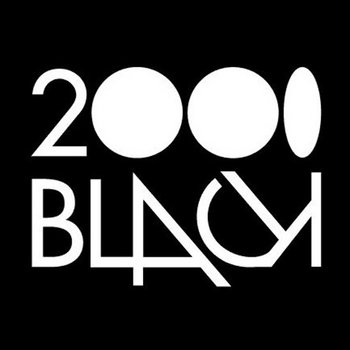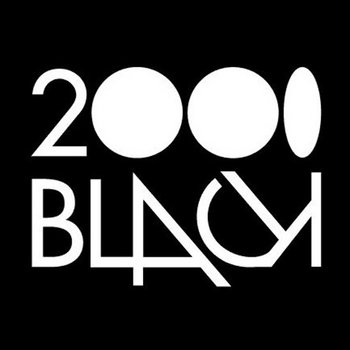 Merch for this release:
Vinyl LP
2000Black's in-house production outfit—consisting of Kaidi Tatham, Mr. Mensah, Matt Lord, and Dego—have been releasing some of the UK's most soulful and musically sophisticated dance music since the label's inception. 6th is of exceptional quality, even by the group's standards. The busy, syncopated instrumentation of "Life After Subway" gives way to a suggestive half-time groove with subdued chords and muted percussion. "The Blessing of Salvation"'s crispy swung drums lead a laid-back bass and soft keys before sneakily switching up into a brief section of extreme bounce, then seamlessly shifting back again. A bustling wave of percussion fuels some extremely satisfying synthetic antiphonal dialogue on "Return of Pastor Shadrach," which sounds like it was recorded in one phenomenally funky live take. Closing out the EP is the interlocking sideways rhythm of "Blue Signs" that, despite its high-brow instrumentation, never loses the run of itself, providing a sprawling bed for the healing vocals of Obenewa to ring through.
Merch for this release:
Vinyl LP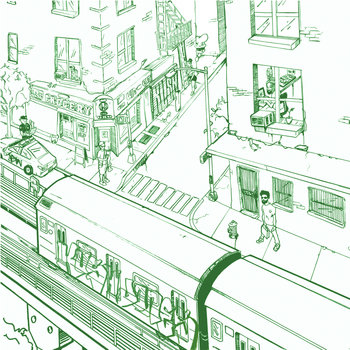 Riding high on the success of his prolific self-released Strictly For My CDJZ series, Kush Jones' debut solo 12" comes courtesy of the ever-consistent Future Times label. On FT055, Kush Jones masterfully delivers his distinctive production style at a slightly lower tempo than those familiar with his previous work might expect while retaining the unique, chaotic energy that audiences have gravitated towards. "Earth Note" sets off the EP with manic digital optimism, and a thumping four-four kick that sets the tone for how the rest of FT055 unfolds. A crunchy sub propels an uneasy chiming melody under a volley of hand drums on "Ari Dub," while uplifting staccato strings soar over more intricately programmed percussion on "Worldly Rhythm," proving Jones to be as proficient at making inventive music inside a traditional house and techno framework as he is at juke, footwork, and jungle. Finishing on an equally strong note, "Reso"'s broken rhythms and ricocheting laser-like lead part leave us in a state of panicked hypnosis, in the most pleasurable way possible.
Merch for this release:
Vinyl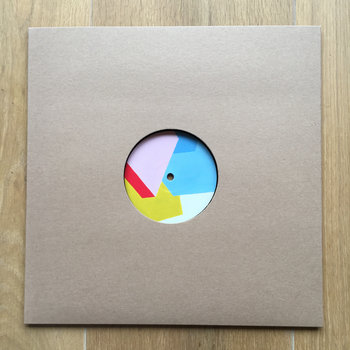 The Magnetic Service EP from Tunisian producer Azu Tiwaline garnered admiration from fans of hypnotic dub-techno and earthy experimental music alike. With the help of musician and sound artist Cinna Peyghamy on two of the EP's tracks, Tiwaline creates a mesmerizing auditory environment, blending contemporary electronic music with aspects of the Amazigh musical tradition. Round and weighty organic percussion features heavily across the release, reaching their most intense moment with the tumbling shuffled rhythms of "Terremer." The lines between synthetic and organic are so subtly blurred in most places it's near impossible to tell the difference between live instrumentation and sublime studio science. While the Magnetic Service EP is rich in space and dense soundscapes, it still provokes the listener to movement, and its sturdily bolstered bottom end—especially on "Tight Wind"—is begging to be played on a powerful club soundsystem.
Merch for this release:
Vinyl LP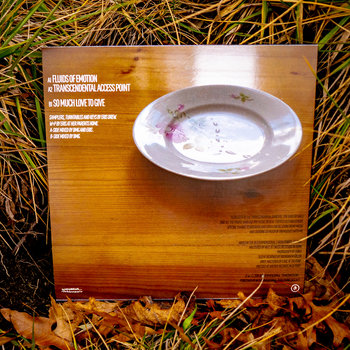 Eris Drew's debut solo EP was destined to soundtrack moments of communal jubilation at summer parties and festivals across the globe… before the pandemic struck. Thankfully, Fluids of Emotion brings joy to the listener regardless of the setting in which it is enjoyed. Three slices of wild and wonderful ecstatic house and breakbeat make the EP almost as much a spiritual amulet as it is bacchanalian dance music. Drew utilizes a range of different spoken and sung vocal samples in a way that greatly emphasizes the song's emotional content, like the short monologue on "Transcendental Access Point," which recounts an eye-opening DMT-induced experience at a harpsichord recital. All three tracks feature a unique, quirky musicality with shimmering synths and gleeful pads swirling around jerky breaks and drum machines, all of which arguably makes Fluids of Emotion the most life-affirming dance release of 2020.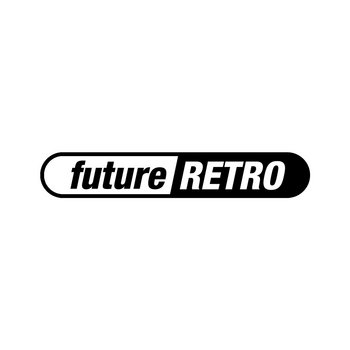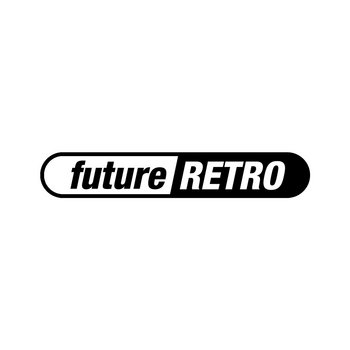 Merch for this release:
Vinyl LP
Tim Reaper's work as both a producer and label head has been met with rapturous acclaim throughout 2020, and for good reason. One of his strongest efforts is the second installment in his Meeting of the Minds series, on which Reaper collaborates with some of the most visionary new artists in jungle. The full spectrum of the subgenre is explored on Meeting of the Minds Vol. 2, from optimistic sonic dreamscapes to overbearing, breaks-driven aural warfare. "World Champions," with FFF, is slightly reminiscent of Mike Oldfield's "Tubular Bells," had Oldfield been into New Age music, ravaged drum loops, and punishing sub-bass. The joint effort with Worldwide Epidemic is another ethereal outing with twinkling synths and deep pads draped over frantic, chopped-up drums. The tone darkens considerably on "Lost City," Reaper's track with Mr. Sensi, with eerie keys and a haunting vocal sample before "The Suppressed" with Jahganaut closes out the EP majestically, with snatches of semi-coherent apocalyptic dialogue and even more vicious breaks.