BEST OF 2020
The Acid Test's Best Albums of 2020
By Miles Bowe · December 11, 2020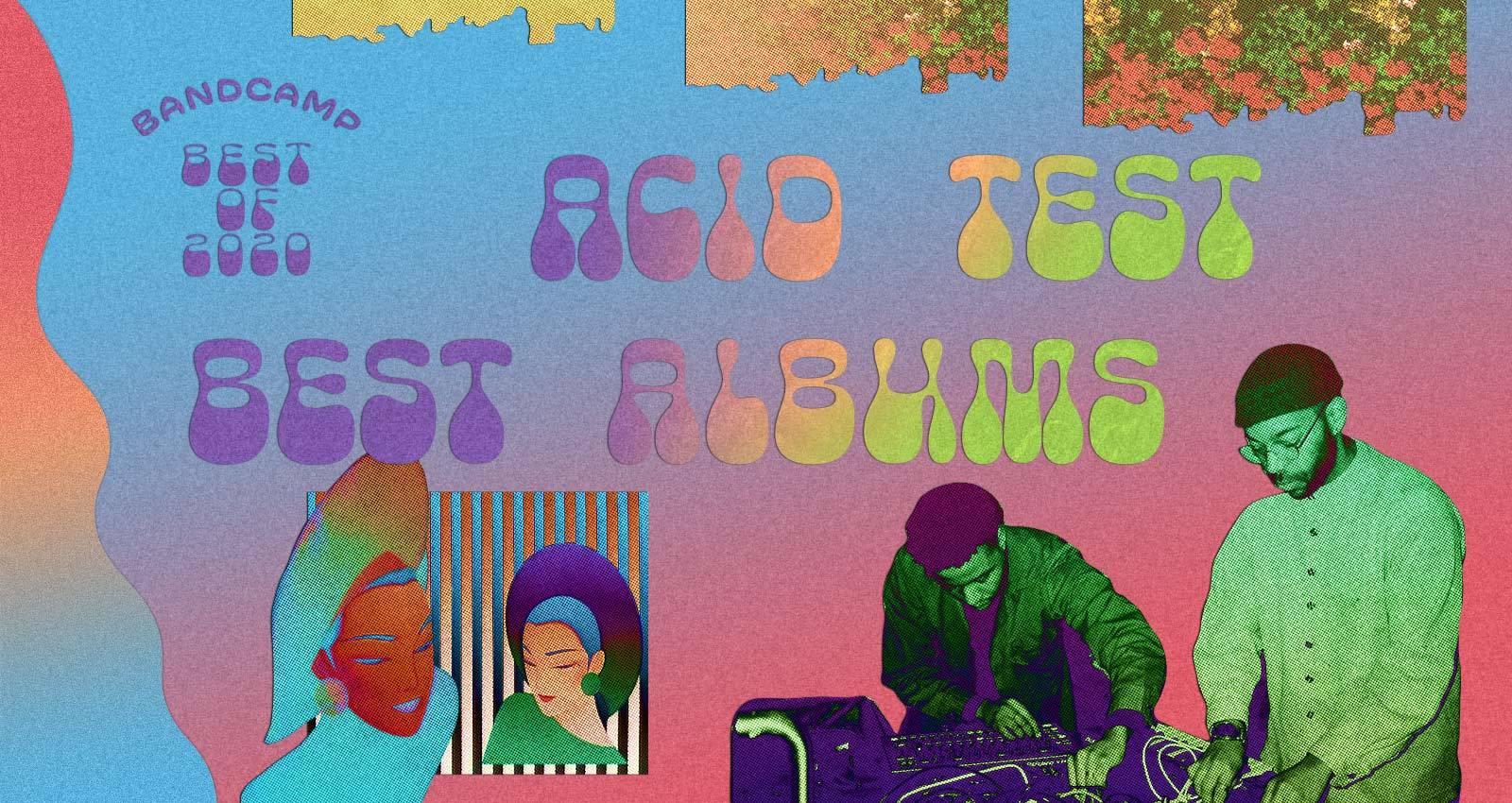 During this overwhelming year, Bandcamp's outer limits provided both surreal escapes from reality and sharp reflections of it. Over the last 12 months, we found incredible releases in every corner of Bandcamp, from veteran musicians to people who only started making music this year. Below you'll find some favorites from Acid Test this year, plus a few new entries, listed in alphabetical order. This column has never been about finding "The Best" of anything, but all of these albums come from truly original artists who felt like they were giving us the best of themselves.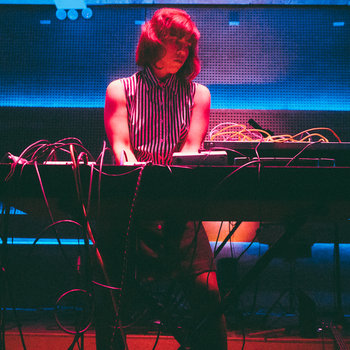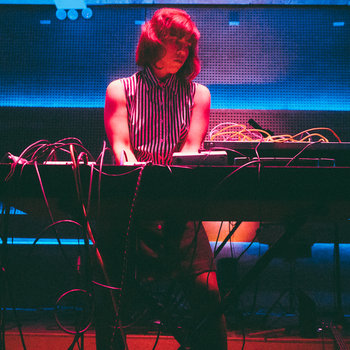 Merch for this release:
Vinyl LP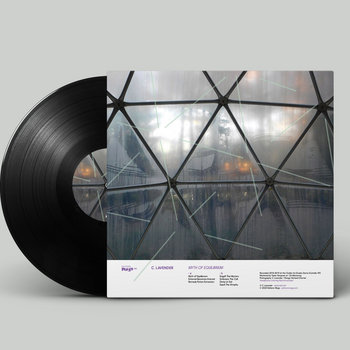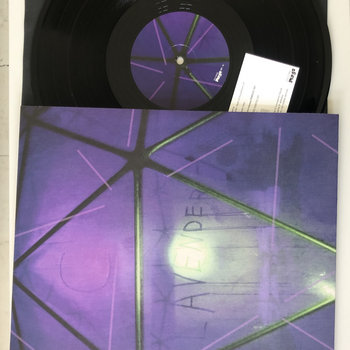 It's easy to think of "healing music" as something quiet, but this remarkable album from sound therapist and musician C. Lavender packs a punch. Lavender was inspired by her late mentor, the great Pauline Oliveros, and utilizes a binaural mic to capture crushing synths, powerful bass tones, and towering percussion. Heavier than most metal albums, it was a unique balm throughout 2020, a soothing release that eased bad energy by obliterating it altogether.
Aaron Dilloway released a dizzying amount of material in 2020. How do you decide what to include here after a year in which Dilloway delivered the tape-loop maze of At Wave Farm; the shadowy C. Lavender collaboration Secret Destroyed Instantly; a noise trio featuring John Wiese & Robert Turman; and over 10 hours of nature recordings with Lucrecia Dalt? Actually, it's quite easy: Chicken Traces has a chicken on it, so Chicken Traces it is.
Merch for this release:
Vinyl LP, Cassette
For nearly a decade now, Dreamcrusher has brought colossal energy and feeling to their albums and live shows. The one-song epic Panopticon! feels like a new peak—the moment the guitar tears into focus, leaving shreds of distortion in its wake. It delivers everything you want—demolished beats, blasting guitars and Luwayne Glass' incomparable throat-shredding roar—at a scale and pace that suits Dreamcrusher's ambitions.
Emeralds co-founder John Elliott released Annual Flowers In Color as a double-cassette in 2016, but something kept drawing him back to the recordings over the years. Rather than a simple reissue, Elliott trimmed and trimmed the material down to the point that it feels entirely new—and in doing so, realized what was always meant to be. With gorgeous synths and somber melodies that flow like fading memories, Annual Flowers meditates on the past, but also makes you excited for the future. Elliott spent much of the last decade working on this labor of love. Now that it's behind him, what's ahead feels limitless.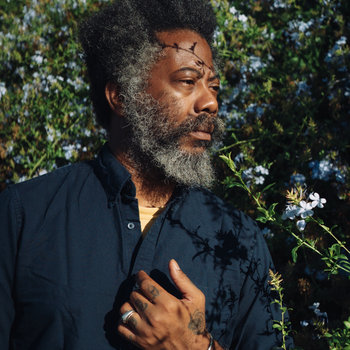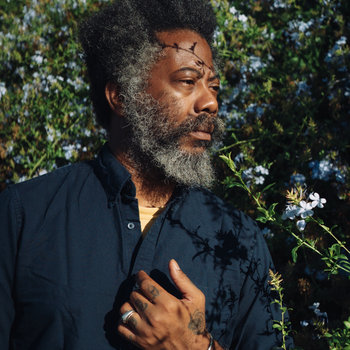 Robert Aiki Aubrey Lowe made the best of a year in which the pandemic temporarily sidelined what felt like a significant moment in the veteran composer and synthesist's career—his film score for Nia DaCosta's highly anticipated, now-delayed Candyman sequel. Instead, he used the year to drop album after album of material, in some cases unreleased rarities stretching back over a decade. If you read this column during the year, you might have seen some—the 2016-2019 collection Mind Kontrol, the Folke Rabe tribute ¿¿Ohh​?​?—but another essential highlight was The Vanishing Earth, a trove of 2009-2016 recordings filled with playful and immensely beautiful modular synth recordings like "Clouds in Tralfamadore" and the closer "On The Gold Mirage." Even if the year didn't turn out how we expected, it still ended up being the best one to be a fan of Lowe's work.
When I think of vaporwave at its best, I always think of Luxury Elite, a producer who brings the genre to its apex of passion and plastic. And High Society is Lux at her best—glistening Muzak that seems immaculately empty, but gradually reveals an obsessive selector and sound designer at work. For a genre both criticized and celebrated for interchangeability and anonymity, these tracks carry a personality and style that feels totally unmistakeable. You could try leaving High Society on as background music, but in my experience, it never stays there for long.
Machine Listener
Metonym
Merch for this release:
Cassette
Every track on Metonym initially sounds like it's coming from a different person, but all of them were made by producer Matthew Gallagher. Somehow, they draw a careful line from the opening drones of "Charon" and the anxious synthwave of "Liquid Magnets" to the funky grind of "80!" and the bouncing-off-the-walls euphoria of "Boston's Boy." Metonym feels like a gleeful grab-bag at first, but it only becomes more impressive as you learn all of its carefully laid twists and turns.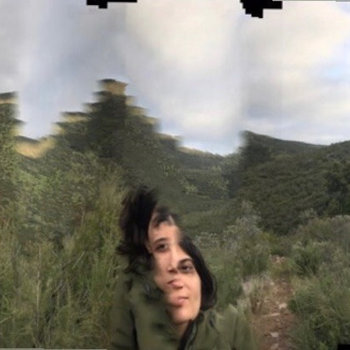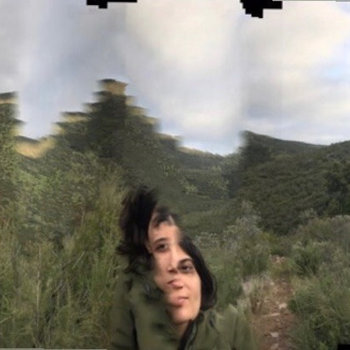 Merch for this release:
Vinyl LP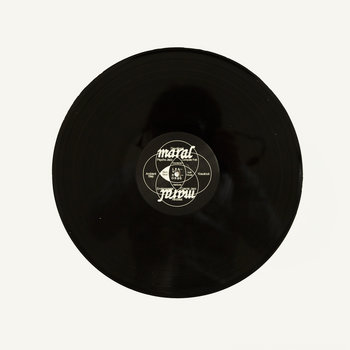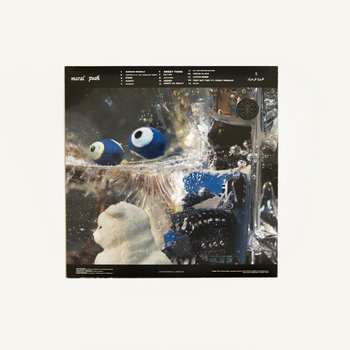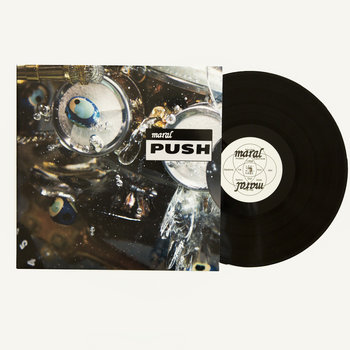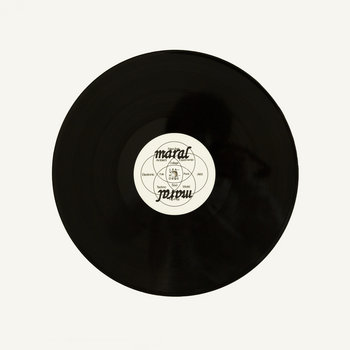 L.A. producer Maral merged club music, Persian folk, and buckets of noise on her killer Mahur Club last year, but that mixtape feels like just a jumping-off point for the psychedelic delights of Push. It freely flows through fried synths that bring to mind Black Dice and kaleidoscopic dub worthy of Lee "Scratch" Perry (who delivers chameleonic vocals over the standout "Protect U"). The album spills over with roars of distortion and hypnotic setâr on highlights like "Aziz-e-Man" and "Sweet Thing," but also introduces some sweetly warped vocals on the charming "No Type." Maral never stops experimenting on Push, and always sounds like she's having a blast in the process.
Merch for this release:
Vinyl LP, Vinyl, Cassette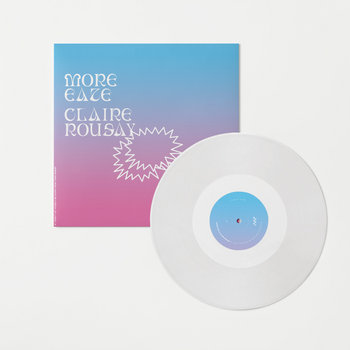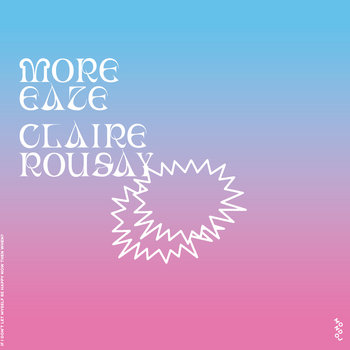 In addition to releasing excellent albums this year individually, Texas-based experimental artists Mari Maurice and Claire Rousay began an ongoing musical collaboration. The first of these albums, If I Don't Let Myself Be Happy Now Then When?, demonstrates how differently they approach making music, and how those differences complement each other. Each sprawling track makes room for Rousay's quiet, cavernous soundscapes and the kind of orchestral swells More Eaze delivers both as an arranger and on her own albums (like this year's Mari). This collaboration has gelled into a wonderful bedroom pop project, but this first album captures its initial steps seemingly in real time.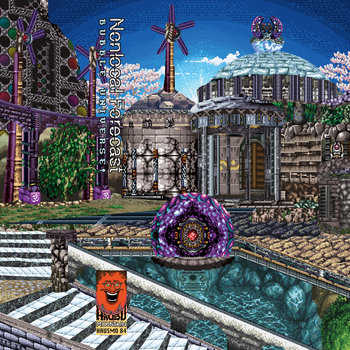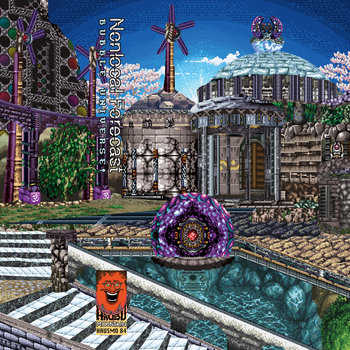 Merch for this release:
Vinyl LP, Compact Disc (CD)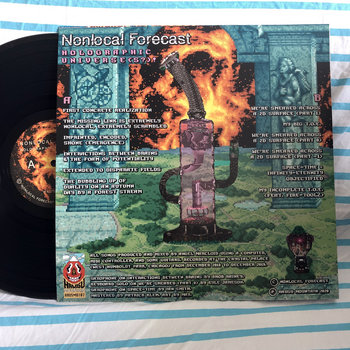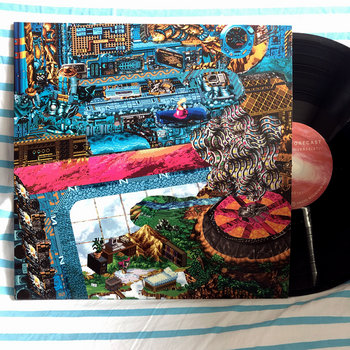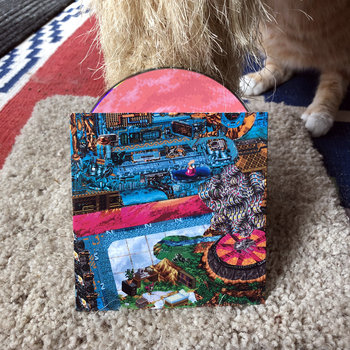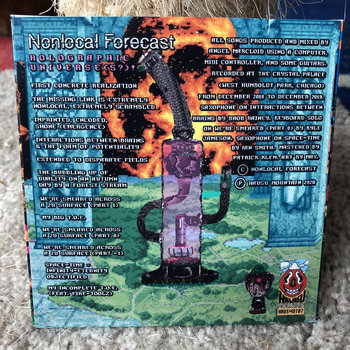 Angel Marcloid truly loves fusion music, and there's a joy in her fusion-obsessed Nonlocal Forecast project that is completely infectious. Holographic Universe(s?)!—the next zone after last year's debut Bubble Universe!—genuinely feels like a new world. It's a softer, groovier record, filled with surprises ranging from acoustic guitar to some emotionally resonant sax solos. Marcloid always has fun blending her different projects (the closing track features her Fire-Toolz moniker, while this year's excellent Fire-Toolz' album, Rainbow Bridge, has a track with Nonlocal Forecast), but Holographic Universe(s?)! highlights how her work also never stops evolving.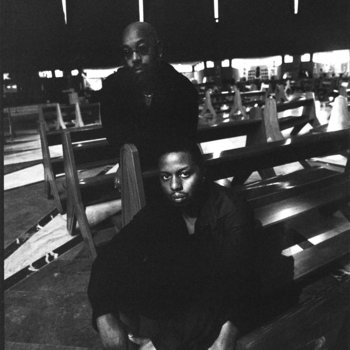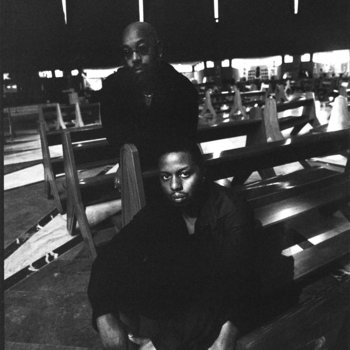 Space Afrika, the UK-based duo of Josh Reidy and Joshua Inyang, impressionistically capture this harrowing year in their stunning collage album. Have You Been Through What I Been Through? brings together so many voices—devastated mothers, scared kids, people marching and chanting for their lives, reporters on the news, friends on voicemail—wrapped in intimate arrangements made from fragmented singers, tender synths, looming police sirens and, in one miraculous moment, arguably the prettiest video game music of all time. Through beauty and pain, hybtwibt? is towering in its tenderness.
Merch for this release:
Compact Disc (CD), Vinyl LP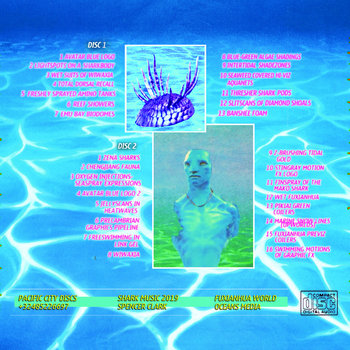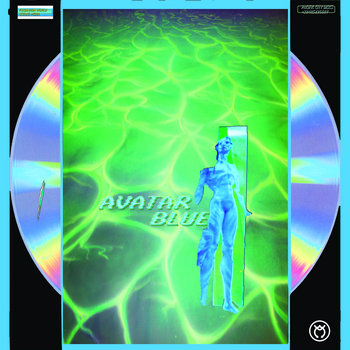 Star Searchers' 2020 opus Avatar Blue is a 30-track deep dive into an ocean of utterly alien synthtones handcrafted by Spencer Clark on a vintage sampling keyboard. Stretching over two hours of psychedelic soundscapes that feel prehistoric and futuristic all at once, it's an album designed to get lost and found inside, over and over again. Though Clark also cut Avatar Blue into a pair of smaller, remastered LPs, the original release's overwhelming sprawl just keeps pulling me back. Avatar Blue is so much to take in at once that nearly a year later I'm still discovering new treasures in its seemingly bottomless depths.
Merch for this release:
Vinyl LP, Vinyl, 2 x Vinyl LP, Cassette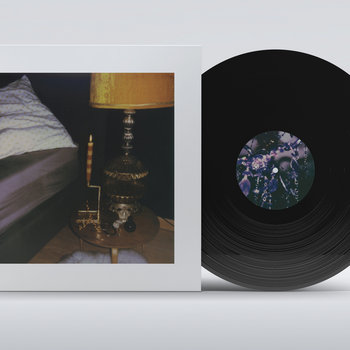 The soothing sounds of Natalie Chami's TALsounds project can feel lighter than air, but Acquiesce carries a newfound weight from its opening moments. Even its dreamiest moments, like "Dynasty," are rocked by elastic, buzzing synths, while others sound flooded with tense atmospheres. However, Chami pushes against these moments with her most powerful vocals to date, an operatic performance that brightens everything around her and creates a dynamic that feels completely new to her work. As she navigates each stormy moment up to the cathartic closer "No Restoring," Acquiesce ultimately becomes TALsounds' most uplifting album—and certainly her best.
One of the year's best surprises arrived from the typically meditative label Western Mineral Ldt. who dropped this scream-laden collection of "anti-cop cybergrind" on the U.S.'s Independence Day. In fact, virtualdemonlaxative is made up of the same artists—Pontiac Streator, Ulla Straus, exael, and Special Guest DJ—behind many of Western Mineral's dreamiest releases. The collective prove just as innovative making grindcore as they do club or ambient music, but the sense of intention and the palpable anger coming off virtualdemonlaxative make it refreshing in a way that feels totally new for them.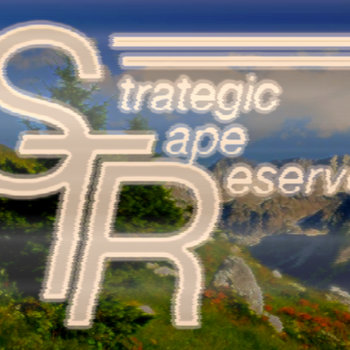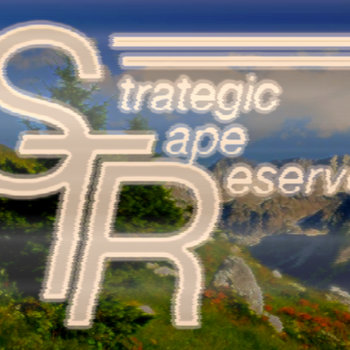 Merch for this release:
Cassette
Ballermann Partykeller promises us the ultimate beach party mix with only the most popular Eurodance hits—but it'll take you only a moment to realize something is very, very off with these "lightly edited" and "tastefully processed" selections. The less you know going in the better, but if you're a fan of the sandblasted EDM of The Automatics Group's ambient classic Summer Mix or the nightmarish pop remixes of The Caretaker-mastermind James Leyland Kirby's legendary V/Vm project, then this is required listening.