BEST OF 2019
The Best Hip-Hop Albums of 2019
By Phillip Mlynar · December 20, 2019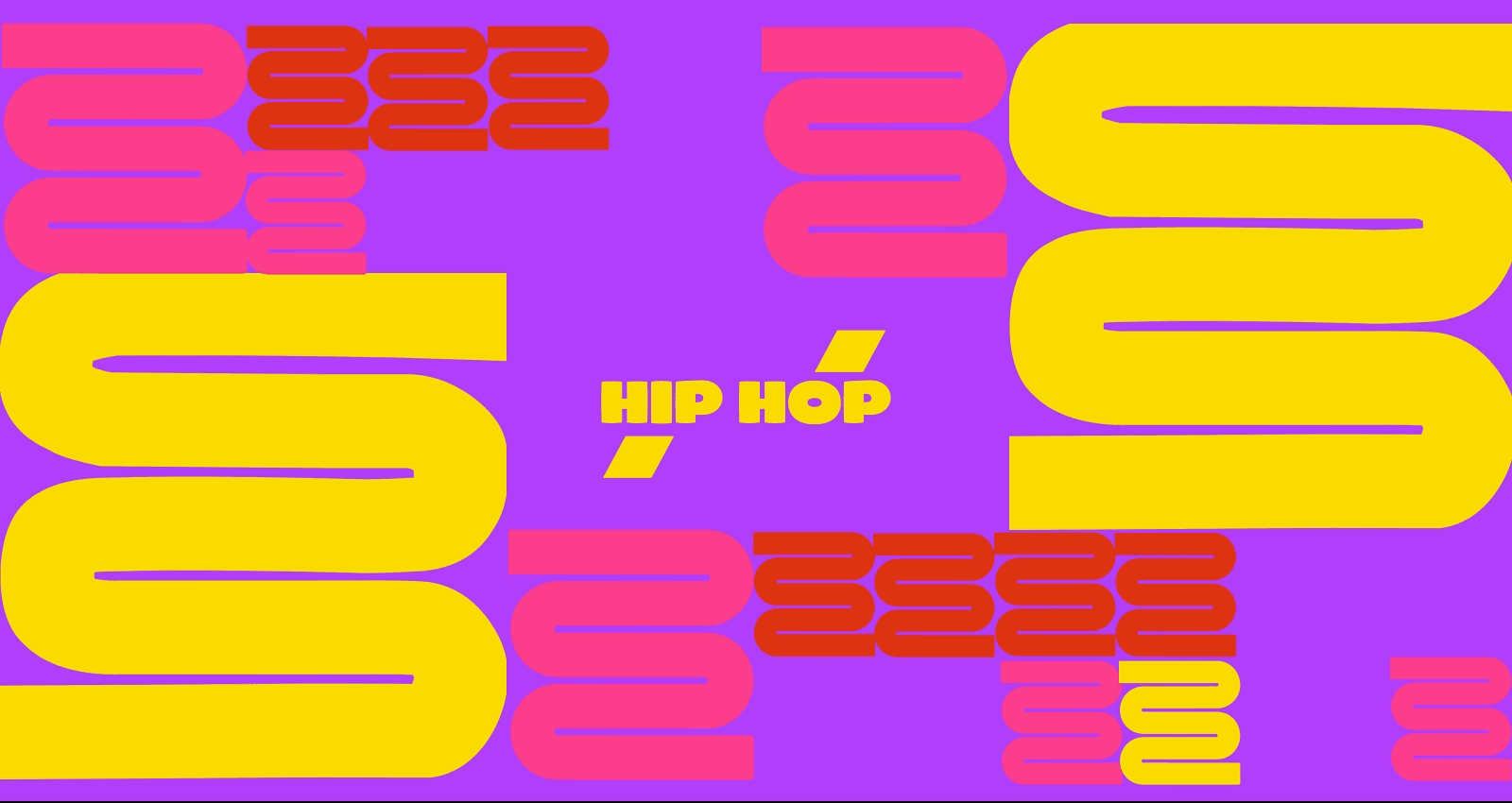 As the year 2019 prepares to wind down, it's time to kick on with the customary tradition of spotlighting the ten most truly essential hip-hop releases to hit Bandcamp in the last 12 months. Without teasing any spoilers, here are your hip-hop sure shots—presented in alphabetical order.
Merch for this release:
2 x Vinyl LP,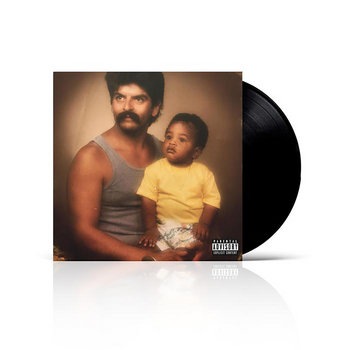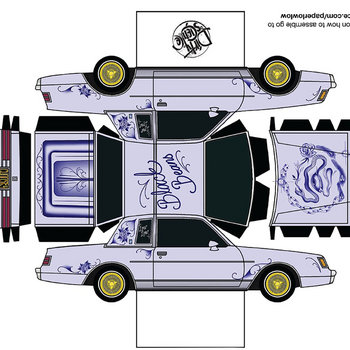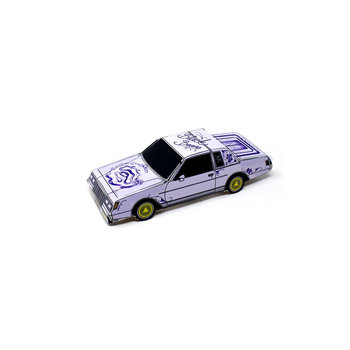 On Black Beans, Afro-Chicano rapper Choosey reflects on his mixed-race heritage over production from Exile that repurposes '60s Chicano soul and oldies tracks, echoing the album's storyline. The lyrics are drawn from Choosey's memories of his formative years in L.A. and the ways his early experiences shaped him. On "Low Low," he highlights the cultural role of low-rider cars in his community over a simmering, horn-spiked beat, with Aloe Blacc providing the chorus. "No Routine" pairs a sultry guitar loop with lyrics that recall afternoons spent hanging out at San Diego's Hilltop Park. "I Did" documents the ways the positive influence of hip-hop steered Choosey away from bad decisions. The rapper's father appears on the album's sepia-tone cover—boasting a spectacularly-curated mustache—and as Black Beans goes on, the importance of family becomes its prevailing motif. Fittingly, the album closes with "Familia." Over a wistful piano loop, Choosey salutes the unity of his mom and pops: "The beauty in the struggle / As a unit all we knew was never buckle in the midst of it," Choosey recalls, digging one last time into his past to find a hopeful message.
Clipping
There Existed an Addiction to Blood
Merch for this release:
2 x Vinyl LP, Compact Disc (CD), Cassette
In the weeks leading up to the release of There Existed an Addiction to Blood, progressive L.A. rap trio Clipping told Bandcamp they'd always intended to record a horror-themed album. To do that, rapper Daveed Diggs and producers William Hutson and Jonathan Snipes dug into the rap archives, connecting the dots between horrorcore hip-hop—a cult '90s sub-genre that included artists like Flatlinerz, Gravediggaz, and a gaggle of Memphis rappers—with the eerie audio tricks of vintage horror movies. The 15 cinematic songs on Blood all have self-contained narrative arcs: "He Dead" turns police officers into werewolves, backing the action with grinding synths; on the chilling "Run For Your Life," Memphis rapper La Chat hunts the song's protagonist through a maze of bleak streets—made all the more vivid by the inclusion of field recordings; and "Blood Of The Fang" depicts radical activists from the '60s and '70s as undead warriors, striking back at oppressive social structures over samples from cult vampire flick Ganja & Hess. Equal parts love letter to horrorcore and concept-centered experimentalism, There Existed an Addiction to Blood lives at the intersection where avant-garde meets terror.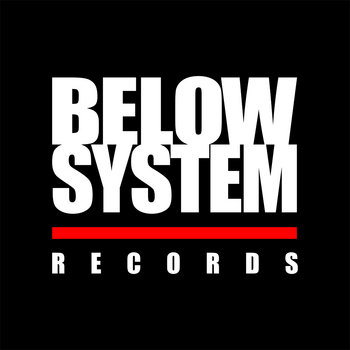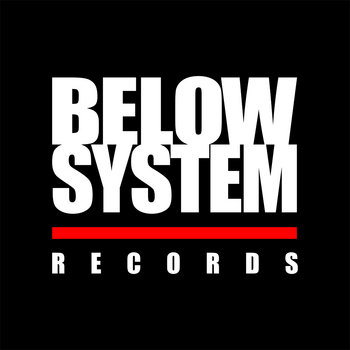 Merch for this release:
Compact Disc (CD)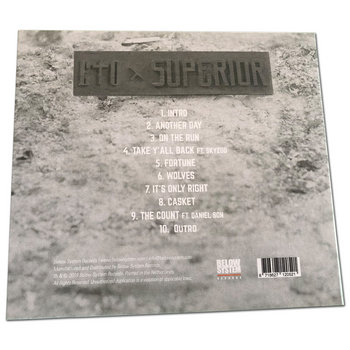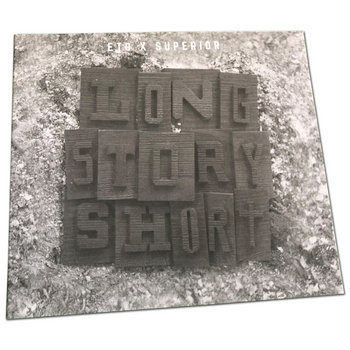 Eto has emerged as a key player in Rochester's buzzing hip-hop scene. His 2019 projects with resurrected underground rap godfather DJ Muggs and Far Rockaway's Flee Lord certainly abetted the rapper's rise, but it's the texture of German beatmaker Superior's production on Long Story Short that gels the most impeccably with the MC's grainy voice and nonchalant drawl. Opening with sooty funeral organ lines, Superior's mid-tempo productions layer mournful strings with flickers of flutes and hushed drums to create a melancholic backdrop that brings to mind cinematic rain-drenched crime scenes—an evocative foil for Eto's rueful raps about block corner survival tactics. At times, the violence is callous: "On The Run" documents a foe being stomped out "with the camera rolling," and on "Fortune" the rapper boasts nonchalantly wiping blood from a knife. Eto maintains that his sound is part of the lineage of grimy Queensbridge hip-hop like that of Nas and Mobb Deep, and there's a similar bleakness to the way he depicts Rochester. Whiskey sipped from a dirty glass is about as celebratory as it gets, and the songs often lament how internecine disputes over small gains result in lost lives. It's precisely this uncensored reporting from the underbelly of Eto's home city that makes Long Story Short so compelling.
Homeboy Sandman
Dusty
Merch for this release:
Vinyl LP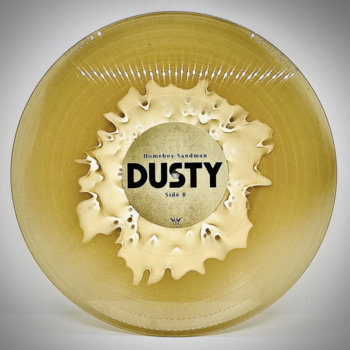 In the last few years, the hip-hop pendulum has shifted away from packing albums with a bloated cast of producers, returning instead to one beatmaker and one rapper masterminding an entire project. The pairing of native New Yorkers Homeboy Sandman and producer Mono En Stereo, on Dusty is a captivating example of the charm of that setup. The production favors exquisitely mined jazz and rock loops, all coated with liberal swathes of fuzz and static—a texture that gives the project a genial feel and subtle, shuffling metronome. Boy Sand takes to this backdrop like an acrobat, nimbly hopping and flipping over the beats with a spellbinding array of flows: Perky blasts of brass on "Name" prompt truncated couplets dispatched with a swinging lilt; the dusky, low-key "Noteworthy" features worldly musings delivered in an extended rhyme scheme; and the honeyed soul samples percolating through "Picture On The Wall" tease out rap love lines, delivered with a bashful inflection (even when he's revealing his partner's more intimate bedroom predilections). A supreme lyricist, Sandman's verses have always rewarded close listening and studious unpacking. But Stereo's beats bring out an infectious, free-spirited swagger in the rapper that makes Dusty the most joyous album in his rich vault.
Quelle Chris
Guns
Merch for this release:
Vinyl LP
In late October, Quelle Chris tweeted a short video of Donald Trump making a speech to an applauding crowd and added the following caption: "Exceptionally terrible people in expectantly terrible times." That commentary would be an apt subtitle to Guns, an album that's as on the pulse of modern times as last year's collaborative effort with Jean Grae, Everything's Fine. From the outset, Guns considers the adage "Do guns kill people, or do people kill people," and broadens its focus, depicting kids who learn to shoot before they can spell, racist police enforcement tactics, the dynamics of unjust laws, and the ways religion can propagate oppressive political policies. Quelle relays his conceptual bars in a grainy brogue over mostly self-produced beats that contrast moments of gloomy funk with buoyant loops—a blend that reaches its apex on mid-album cut "Wild Minks," where Quelle and Mach Hommy flow over a frosty piano refrain and murmuring bass. In the album's home stretch, Quelle skillfully suggests that even in the most tumultuous of times, love and humanity might win out. The penultimate track "You, Me & Nobody Else" lands as a sweet ode to a soul mate, before "WYRM" strips everything down to dusty drums and a minor key piano loop so Quelle can contemplate his legacy. "Reality and optimism don't often coincide / Again, forced to swallow pride until my next reach / By then, will you remember me?" With that, he ends one of the year's most thematically ambitious albums on an affectingly humble note.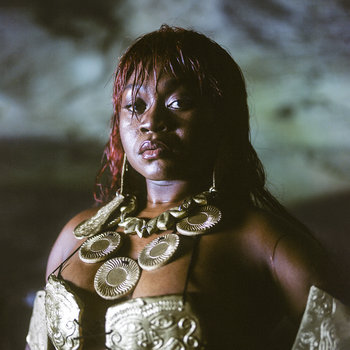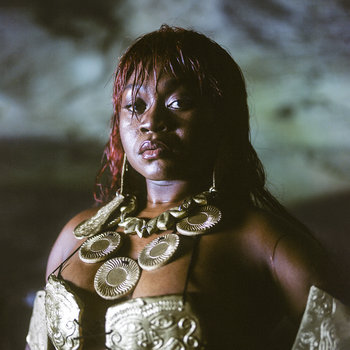 Merch for this release:
Compact Disc (CD), Vinyl LP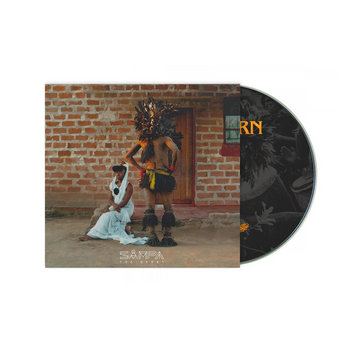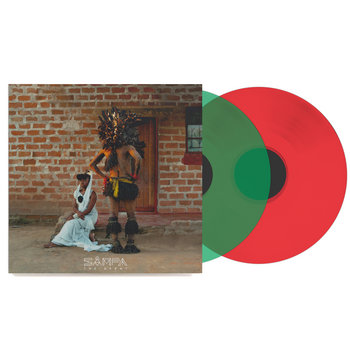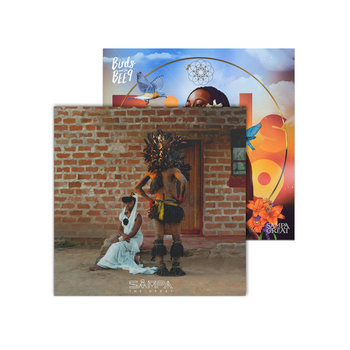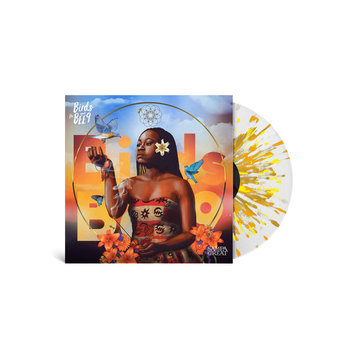 Journeying through Zambia-born, Botswana-raised, and now Melbourne-based Sampa The Great's expansive debut album feels like a search for a sense of home, both musically and physically. Over the course of its 19 songs, the spark-tongued rapper embraces a selection of beats that build from a hip-hop base and weave in spirited R&B, jazz, and electronic influences. The Silentjay-helmed "Freedom" is cushioned by soothing keys and vocals from the Sunburnt Soul Choir, who back Sampa's ire at a mainstream music industry that ensures, "From the beginning / We never winning / They want our image." Sampa's candid streak continues on the feisty, funked-up "Final Form," where she increases the ferocity of her flow to holler, "Bone of my bone, flesh of my flesh / Greatness in me, you can't make me feel less / Less hold, I'm not impressed / Best mode—got my afro like an empress." As The Return progresses, Sampa becomes more serene, pondering spirituality on "Heaven," and coming to accept that "inner peace be the new success." On closing cut "Made Us Better"—which is based around a Blue Lab Beats production that includes acoustic guitar by Mr. DM—she boldly shakes off life's stresses to find contentment in a time when, "we released the spirit of the ego and just let go." As Sampa discovers ultimate comfort within herself, The Return fills up with a graceful sense of solace and sanctuary.
Wilma Vritra
Burd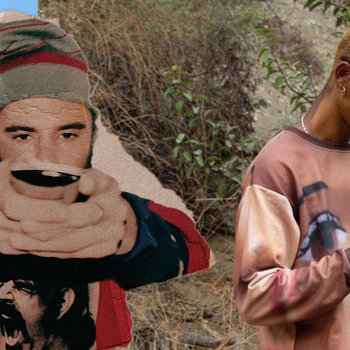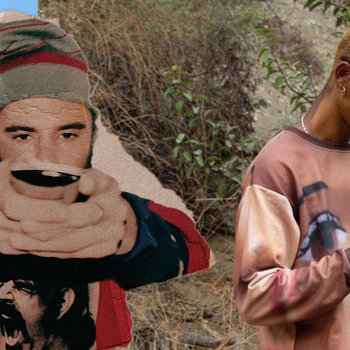 Merch for this release:
Vinyl LP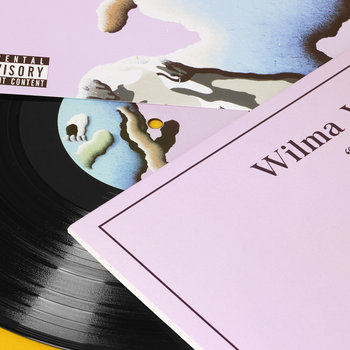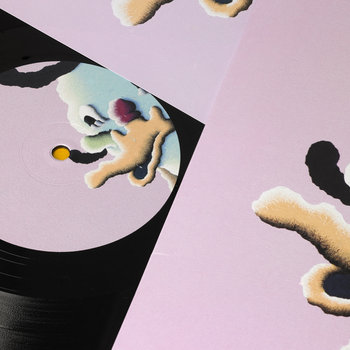 Burd pairs original Odd Future member Pyramid Vritra with London producer and guitarist Wilma Archer, and the duo delight in zipping through a hefty offering of musical influences. Tender acoustic guitar and introspective bars on opening track "Harness" segue into the surly instrumental '80s pop funk of "Caught In The Act." The dreamy, pastoral ambient workout "Put Down I" is followed by a track that's all unabashed yacht rock vibes and sprawling electric guitar ("Plumage"). The deeper you sink into the fabric of Burd, the more its nuanced song construction takes hold, bringing a sense of soulful cohesion to the surface chaos. Pyramid Vritra's contemplative verses—which he recites in a low-key, blunted fashion—are a remarkably snug match for savvy production that builds from a base of sonorous bass tones. Archer's melodic embellishments also take cues from the lyrics: On "The Hill," pained wails of guitar are juxtaposed with sanguine piano to accompany rhymes about reluctantly coming to terms with the moment in a relationship when, "the photograph of what we have begins to fade." This congruity between voice and production defines Burd, as two ostensibly different artists prove themselves shrewdly adept at tuning into the same creative wavelength.
Merch for this release:
Compact Disc (CD), 2 x Vinyl LP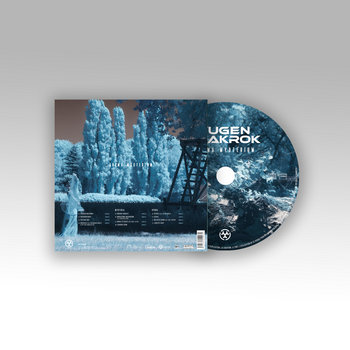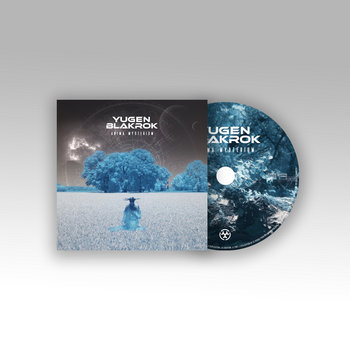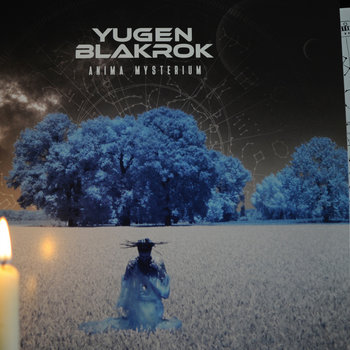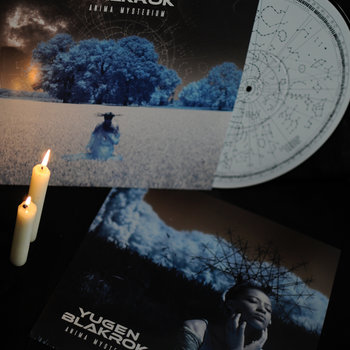 Yugen Blakrok's sophomore album opens with the South African rapper introducing herself as a "vulture goddess" with 360 degree vision and the ability to harness the power of the Milky Way with her energy field. Backed by beatmaker Kanif's intoxicatingly saturnine production—which is all hazy synths, robust kicks, and pitted snares that hint at moody '90s trip-hop—it's an introductory feat of instant world-building that transports the listener to a shadowy underground sci-fi realm. Vivid verses packed with mythological creatures, astrological references, and interplanetary phenomena set Blakrok apart from her peers—in her lyrics, wack MCs are taken out by moonquakes cast from sacred spell books. Co-signing Anima Mysterium as a vital addition to the chamber of futuristic hip-hop projects, original interstellar oddball Kool Keith shows up on "Mars Attacks" and captains a starship that, "mega thrusts leaving Africa to the stratus of Proximus B." "Land Of Gray," the album's intense conclusion, is steeped in squelches of distorted radio signals and features Blakrok donning a cloak of ravens and brandishing a scepter as she prepares to rip apart the very fabric of the world she's created. "Troubles never cease / And man's awakening is accompanied by grief," Blakrok laments, exercising her divine right to destroy before she rebuilds.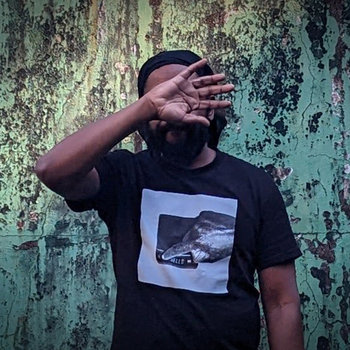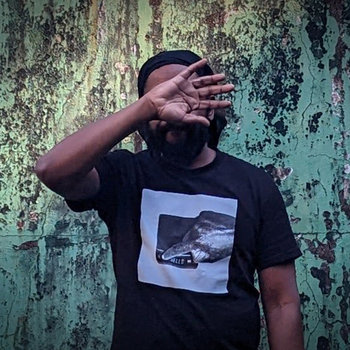 Billy Woods has built a career on being elusive. The Brooklyn-based rapper and Backwoodz Studioz founder hides his face in photographs and videos, and his verses combine literary references, political theories, and sardonic quips in a way that's so intricately composed it often requires the listener to do some deep decoding. But on Hiding Places, producer Kenny Segal's beats bring out a newer economy of expression and emotion in Woods's rhymes. "Too scared to write the book / Took it, put it in the hook of a song / No one listened to it—looks like I wasn't wrong," Woods confesses on opener "Spongebob," where a mix of stony drums and ruminative guitars set the tone for the compact, 12-track album. Just like any Woods project, Hiding Places is full of studious rap references—the knotty "Steak Knives" flips lines from Outkast's "Elevators," and the brooding "Checkpoints" nods to characters in Wu-Tang Clan skits—but the emotional pull comes from the raw glimpses of autobiography. The confessional peak arrives in "A Day In A Week In A Year," where Woods journeys through his memories until he's back to being a kid in a Maryland cinema. "Life is just two quarters in the machine / But either you got it or you don't, that's the thing," he raps, before delivering a heartrending sucker punch: "Dollar movie theater, dingy foyer, little kid not a penny to my name / Fuckin' with the joystick pretending I was really playing / Pretending I was really playing." In 2019, no one mixed metaphor and memoir as poignantly as Woods.