BEST OF 2019
The Best Electronic Albums of 2019
By Joe Muggs · December 19, 2019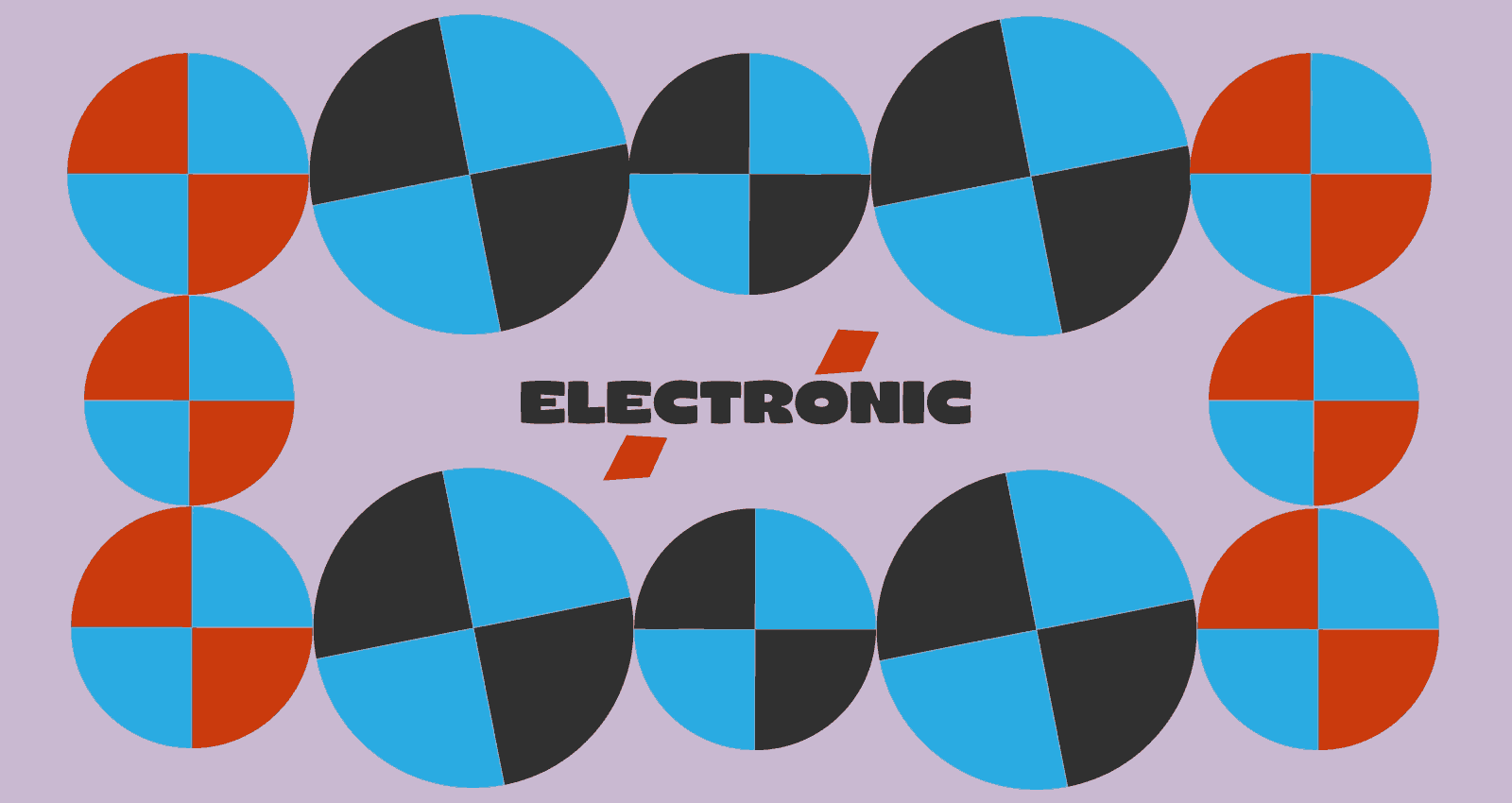 While it's the coldest of all comforts to note that difficult political times sometimes results in exciting music, 2019 proved to be a year when electronic music had fire in its belly and its head held high. Whether it's in the number of women and LGBTQ+ producers now comfortably existing in the upper echelons of the music world, or the way sounds from outside Europe and the U.S. are accepted on their own terms, both club and experimental electronica are proudly proving that diversity is strength. Even in the realms of the superstar DJ, edgy and extreme music is making its way to the mainstream, and the wild variety of sounds cropping up across smaller scenes is a sheer joy. These 15 records are 2019's undeniable high points, but they are merely the tip of a glorious iceberg.
K-X-P
IV
IV may contain just three tacks, but one of those is the 22-minute "Nimetön Tie," which alone makes this an essential purchase. In that one piece, the Finnish synth-rock band achieve the platonic ideal of trance-inducing, space-voyaging techno, and have written a classic for the ages. Not only does it keep hitting hard over its entire duration, it gets better with every listen. An extraordinary achievement.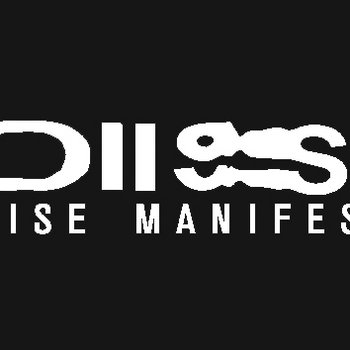 .
00:10 / 00:58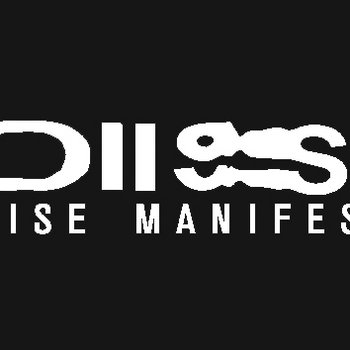 Remarkably, given her long and distinguished career tearing up clubs and developing musical technology, Edge of Everything is Paula Temple's debut full-length. And it doesn't disappoint. Sometimes techno with high production value sacrifices groove in favor of finicky detail, but Edge of Everything delivers on every front. It is apocalyptically tough and dramatic, and can be appreciated purely for its adrenalizing qualities while also rewarding close listening.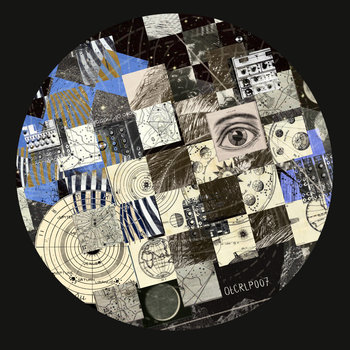 .
00:10 / 00:58
Merch for this release:
Vinyl LP, Vinyl, Vinyl Box Set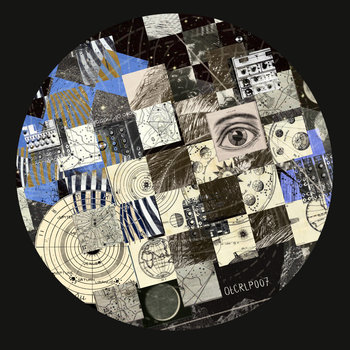 Chicago legend Jamal Moss, aka Hieroglyphic Being (also Africans With Mainframes and Insane Black Man), has a massive discography, which so many tracks built around extreme distortion and lo-fi recording that approaching his music can be daunting. So let this mini-album serve as a brilliant introduction. Even by his own standards, the rhythm programming is abstract to the extreme—it's like the spirit of Sun Ra has possessed his sequencers. Yet somehow, it remains rooted in the clubs of his hometown. It's also a jewel in the crown of British label On The Corner, who have given a brilliant injection of rave energy to the jazz world—and jazz energy into electronica—this year.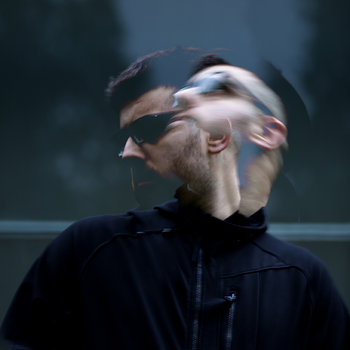 .
00:10 / 00:58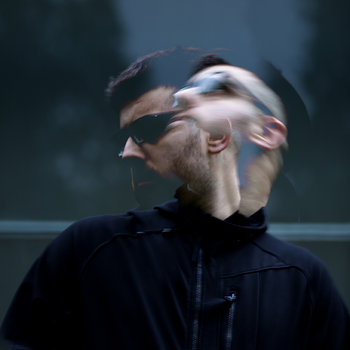 Merch for this release:
Cassette
As well as being a great, maximalist, exploratory producer, the fast-rising musician from Cork, Ireland, Lightght, has injected Gore-Tex In The Club, Balenciaga Amongst the Shrubs with a conceptual, narrative strand that channels Joyce and Beckett in the way it deconstructs the boundary between high literary writing and street level anecdotes.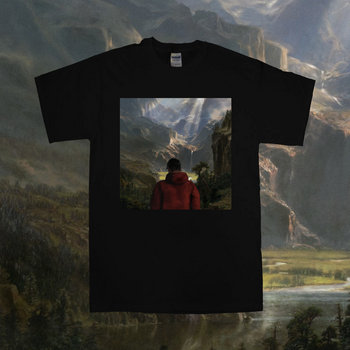 .
00:10 / 00:58
Merch for this release:
T-Shirt/Apparel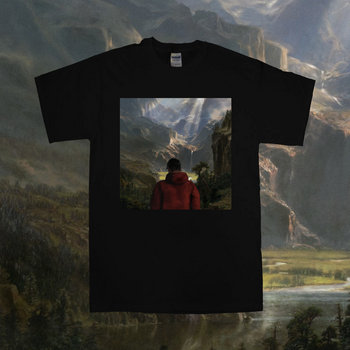 Twenty-year-old Kai Whiston is mostly known for making crazed, day-glo, rave-pop-trap-IDM face-melters, similar to his English West Country comrade Iglooghost. But here, he's gone deep—very, very deep. There's still plenty of wild drum edits and DMT-trip detail, but there's also folk, prog rock, doom metal, with thoughtful and elegant pop writing—it all flows together perfectly. It's hard to think of anyone arriving this fully formed since James Blake. Kai Whiston has a similarly dazzling future ahead of him.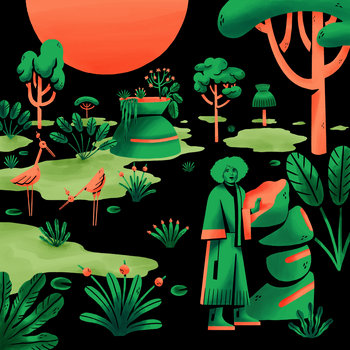 .
00:10 / 00:58
Merch for this release:
Vinyl LP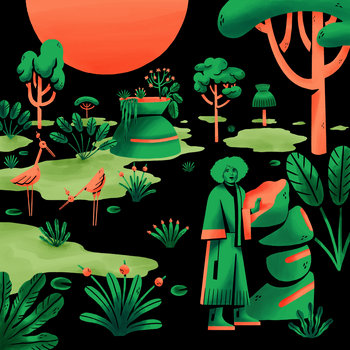 She may be a staple of the Berlin scene, but Hermione Frank, aka rRoxymore, doesn't adhere to any of the orthodoxies of the techno or club sounds that power the city's nightlife. Her handful of releases to date have had an introspective tendency, with emotional complexity expressed through the subtlest of sonic gestures. Her debut album takes that further still. You may hear hints of early '90s electronica, Detroit house, deep dubstep, broken beat, and a dozen other scenes or sounds in these tracks—but those influences are always secondary to her very personal musical vision.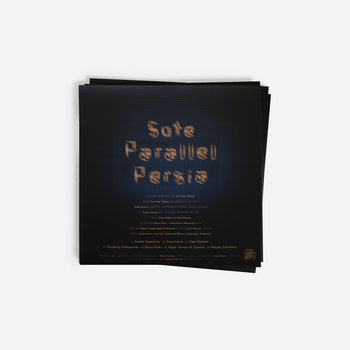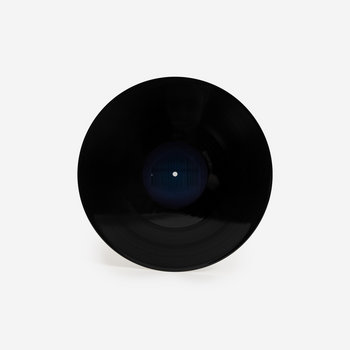 .
00:10 / 00:58
Merch for this release:
Vinyl LP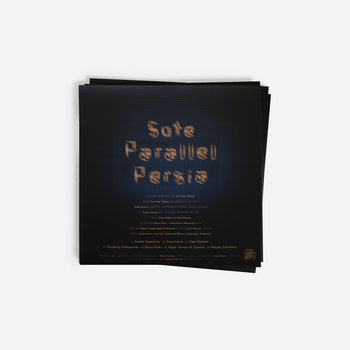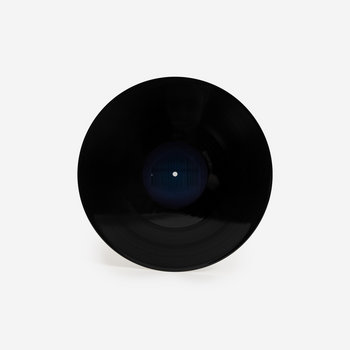 Tehran based Ata "Sote" Ebtekar is a singular voice in the electronic music world. He's one of the most advanced synthesists working anywhere, often rivaling Autechre in the alien complexity of his sound. But he's also capable of dropping raw breakcore tracks, and has consistently woven Iranian classical and folk sounds into his work. Now, he's made what is possibly his greatest album to date. It features Arash Bolouri on the dulcimer-like santur, and Pouya Damadi playing the eggtimer-shaped, guitar-like tar alongside Ebtekar's electronics. At many points, it becomes impossible to work out what's physical and what's digital, what's improvised and what's composed. It's a complicated and challenging record—but it will take you to some incredible places if you let it.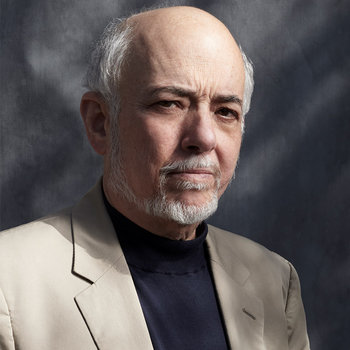 .
00:10 / 00:58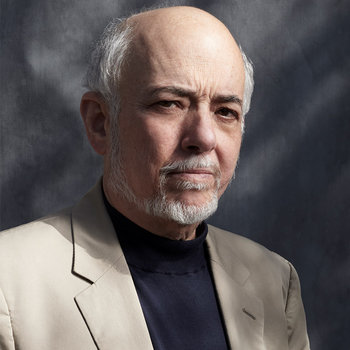 Merch for this release:
Vinyl LP, Compact Disc (CD)
So often in electronic music, science fiction imagery is associated with being bigger, faster, and shinier in a slightly macho, tech-worshipping way. The music of Craig Leon—better known as a producer for the likes of The Talking Heads and Suicide—is the antidote to that. This album of new music succeeds his experiments of the late '70s and early '80s (which were collected on Interplanetary Folk Music Vol. 1), and provides exactly what the title suggests: an imagined folk music by superhuman intelligences; a gentle, meditative, cosmic dream that's both ancient and futuristic at once.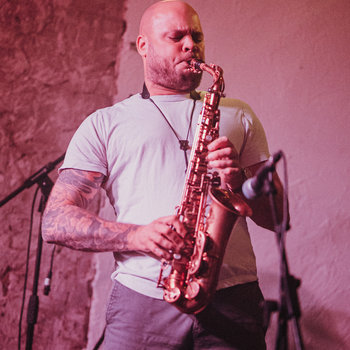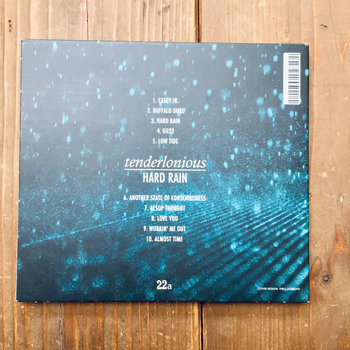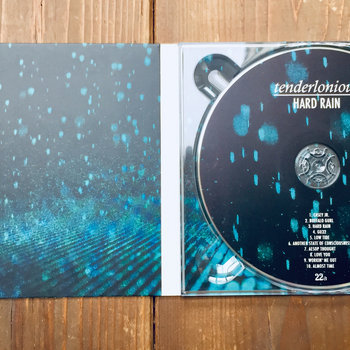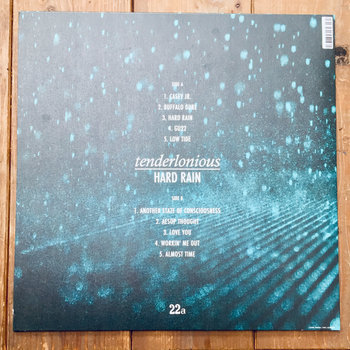 .
00:10 / 00:58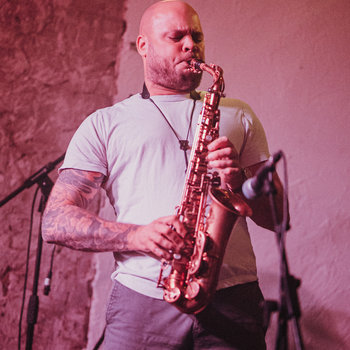 Merch for this release:
Compact Disc (CD), Vinyl LP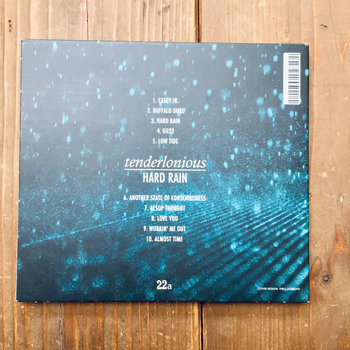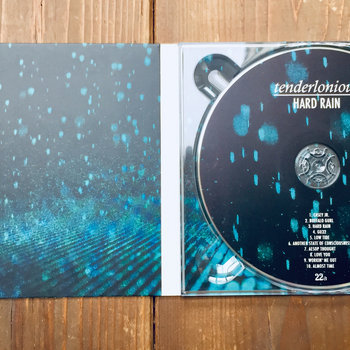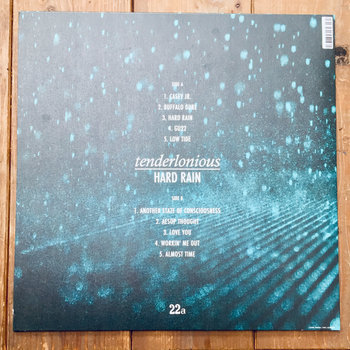 Ed "Tenderlonious" Cawthorne and his 22a collective are generally associated with wonky downbeat grooves and live jazz. But Tenderlonious and his 22a colleague Henry Wu are adept at the kind of low-and-slow house that London adopted from Detroiters like Theo Parrish and Moodymann. This is possibly the best record to come from the 22a stable yet: blissful, sophisticated, and as suited for intimate situations as it is to the dancefloor. And when the snaking Moog basslines kick in, it's clear that this is London soundsystem music, through and through.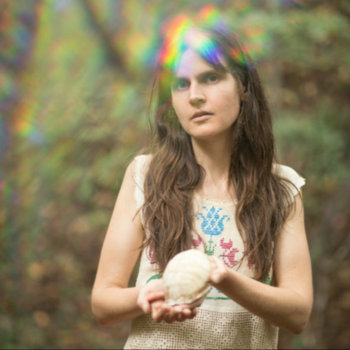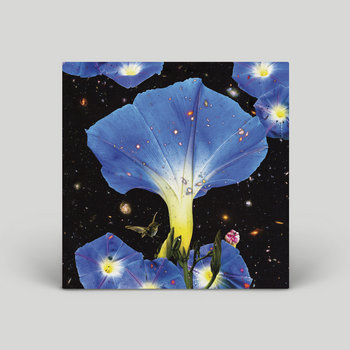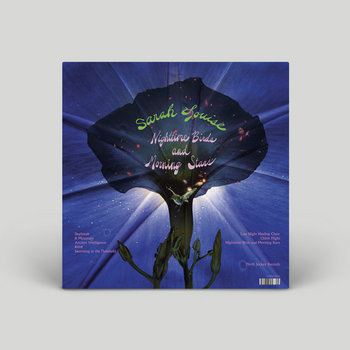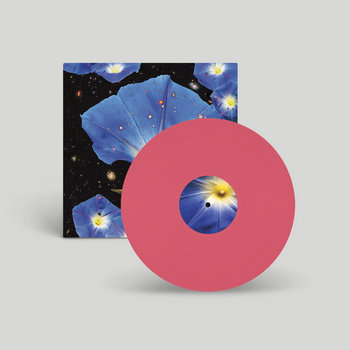 .
00:10 / 00:58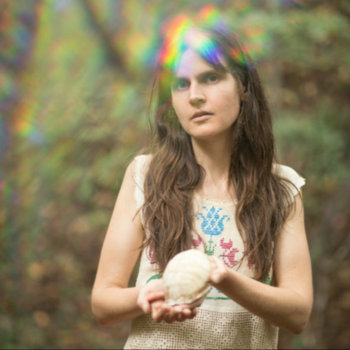 Merch for this release:
Compact Disc (CD), Vinyl LP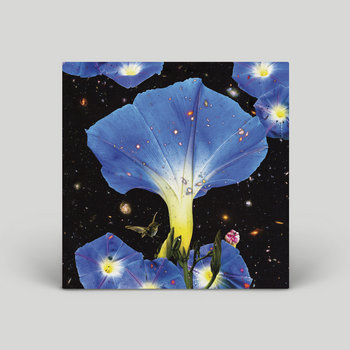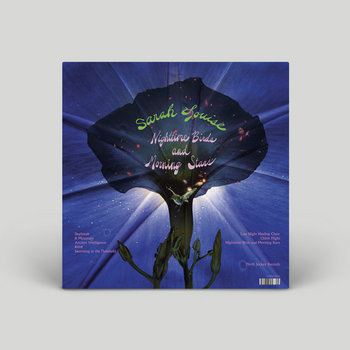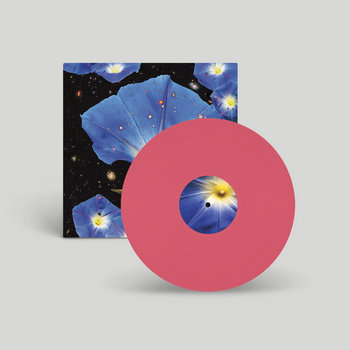 It's been more than a decade since the height of "folktronica," but its spirit is still very much alive in this absolutely beautiful set of manipulations of Appalachian guitar and voice from North Carolina. The guitar is bowed, fingerpicked, and strummed through all manner of pitch shifters, delays, and other glitching effects, and Sarah Louise's vocals are almost entirely abstract, with nothing in the way of conventional song structures. But melody and harmony are omnipresent—they just unfold in unorthodox and alien ways.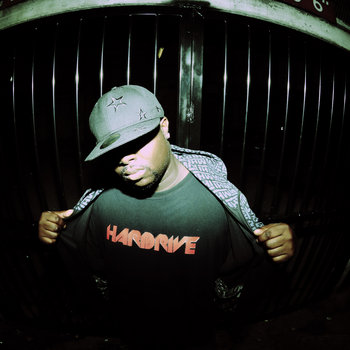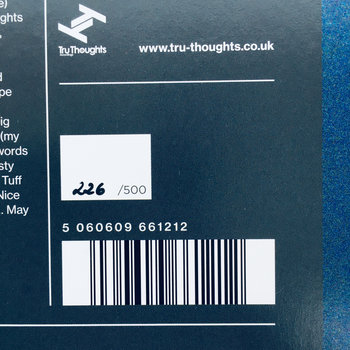 .
00:10 / 00:58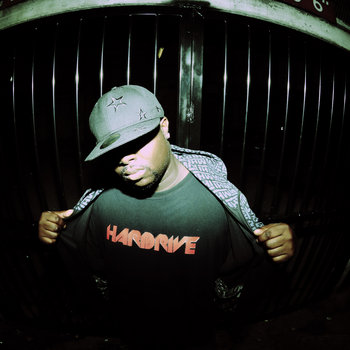 Merch for this release:
Vinyl LP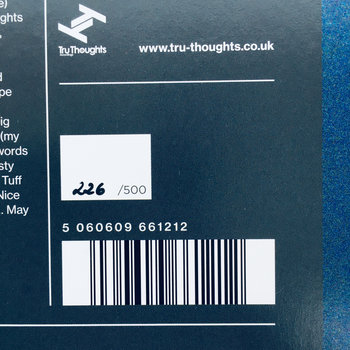 Almost two decades into its existence, grime keeps mutating, and keeps producing new talents and variants. But many of its original generation are still at the top of their game—and this all-instrumental album from one of the OG's is as good as anything the genre has ever produced. There's bashment, scrambled-egg dubstep bass, tropical house steel pans, hilariously slithery trap snares, trippy techno subliminals, and even full-on metal guitars. But every one of those is in service of the whole, with pure funk, sound system sub-bass, and TD's signature gremlin cackle sample holding it together. It's the essence of big-city party music: blissed-out, then on edge; pensive, then rowdy as hell. It's impossible to talk about the album without thinking of Terror Danjah's severe illness (at the time of writing, he's been in a coma for some three months), but at the same time, it's impossible not to feel a sense of celebration that a talent with so much history could still be making music so devastatingly great.
Special Request
Vortex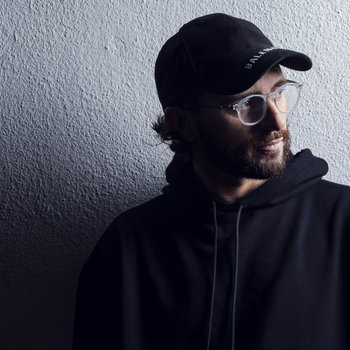 .
00:10 / 00:58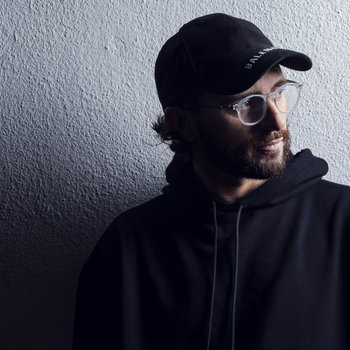 Merch for this release:
2 x Vinyl LP, Compact Disc (CD)
Yorkshireman Paul Woolford was a respected techno and house journeyman for many years before his retro-rave, electro, and bass alias Special Request kicked his career up another gear. It clearly set some wild creative impulse in motion too: since Special Request debuted in 2012 he's kept up a superhuman release schedule, and has ramped it up even further this year with four double albums, spanning '80s funk and electro; '90s Artificial Intelligence-style electronica; and—on this volume—pure dance floor pleasers, with sounds that reference techno and that period circa '93 when breakbeat rave hadn't quite transformed into jungle. It gleams with rave energy, and any sense of retro-ism evaporates in the presence of its down-and-dirty club heat.
.
00:10 / 00:58
Covering your records in imagery from ancient spiritual texts like the Taoist I-Ching has a fairly sketchy history, but there can be no doubting the absolute sincerity of Glagow-via-Zurich producer and multi-instrumentalist Iona Fortune. Much like her debut, it's full of the rippling textures of analog synth, and acoustic instruments flow together to create hypnotic atmospheres. Whatever is going on here is intellectually rigorous, and incredibly consistent in its aesthetic. And while it blends Chinese and Indonesian music with electronics, this is no lazy, fuzzy-minded, "fusion for fusion's sake" effort.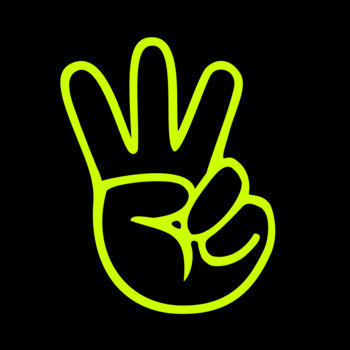 .
00:10 / 00:58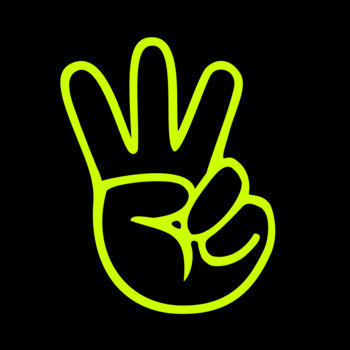 Danny Native, aka Altered Natives, is one of London's best-kept secrets. He's an outspoken figure, especially when it comes to the ways music created by working class and PoC musicians are stolen and ridden to success by more privileged artists. That notion is the origin point for his "Weißer Junge Schwarzer Muzikclub" ("White Boy Black Music Club") series of tracks. His ninth and tenth albums, NINE: Alpha and NINE: Omega, span an absolutely dizzying range of sound. Street soul, Aphex Twin, Beethoven, R&B, broken beat, and lashings on lashings of mind-scouring acid are all stirred together to create new iterations of an incredibly personal and powerful musical vision.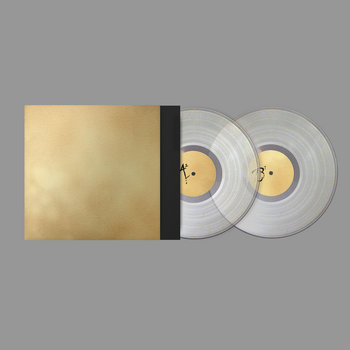 .
00:10 / 00:58
Merch for this release:
Vinyl LP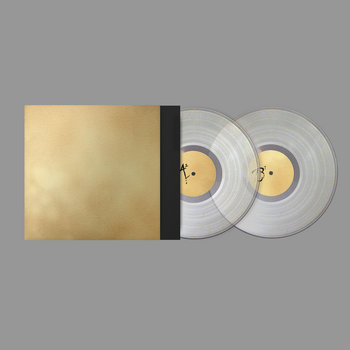 Glasgow's Denis Sulta has been catapulted to the global superstar DJ big league so rapidly that he couldn't have been blamed if he'd decided to roll out safe and predictable tech house for the masses and laugh all the way to the bank. But thankfully he's gone in the other direction: his debut album is full of beats as rough and rowdy as you could possibly want. Rhythms are unpredictable, mischievous Glaswegian voices weave in and out of the mix, distortion threatens to overwhelm at times—but it's all entirely in the service of party vibes of the purest kind. It's not for the faint hearted, and is all the better for it.