BEST OF 2019
The Best Contemporary Classical Albums of 2019
By Peter Margasak · December 17, 2019
The taxonomy of contemporary classical music—new music, contemporary music, whatever you want to call it—is a thorny issue. That ambiguity makes rating the year's best offerings difficult, if not impossible, but embracing the big picture of musical diversity that these 10 albums have delivered all year long has provided excitement, asked questions, and delivered disparate sorts of beauty. These are the best contemporary classical albums of 2019 in alphabetical order.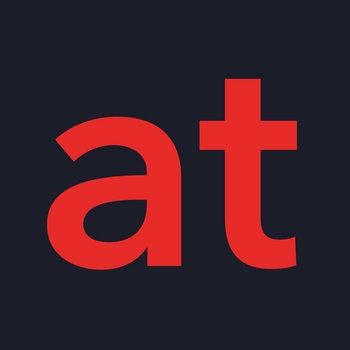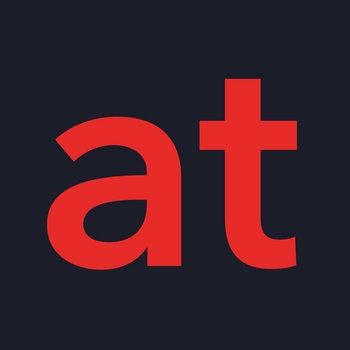 Merch for this release:
Compact Disc (CD)
This monumental endeavor by British pianist Philip Thomas (well known as a member of the contemporary ensemble Apartment House) summarizes his decades of direct engagement and study with the music of Morton Feldman. In 1999, pianist John Tilbury released a masterful 4-CD collection of the composer's piano music, which has led some to wonder why Thomas would feel the need to chime in, but such thinking is silly. The subtlety and openness of Feldman's work certainly allows for every performer to leave his or her mark, and Thomas also adds more, rarely heard, material to the mix—including a previously unpublished minute-long gem from 1942 and a couple of others from 1954.
Aside from the sublime, meticulous performances themselves, the pianist's elaborate liner notes provide fascinating insights into his own approach. Thomas places a unique emphasis on experiencing sounds from the performer's onstage perspective, noting that audiences often miss some of the nuances in Feldman's generally quiet music by dint of physical distance. He also waxes eloquently on the importance of touch in Feldman's music, a quality elusive in the actual scores. Iconic works like "Triadic Memories" and "For Bunita Marcus" are the headliners of this box set, but a lesser-celebrated work like 1977's "Piano" proves equally more revealing. Essential stuff.
Nathalie Joachim with Spektral Quartet
Fanm d'Ayiti
Merch for this release:
Vinyl LP
Haitian-American vocalist, flutist, and composer Nathalie Joachim—a member of the flute duo Flutronix and the popular Chicago chamber ensemble eighth blackbird—delivers a highly personal lyrical work with this set of pieces gathered from the traditional music of her ancestral homeland, Haiti. She launched the project not long after the passing of her maternal grandmother in 2015—a powerful link for her to the music and culture of that island, through the stories and songs shared in the rural farming village of Dantan. Joachim conducted research, recording interviews with storied vocalists Emerante de Pradines and Carole Demesmin, as well as Milena Sandler, daughter of the great Toto Bissainthe, about Haitian musical tradition and feminist freedom in Haiti. Their words are spread throughout the album. She wrote new arrangements for most of the traditional songs, while she composed new music for "Suite pou Dantan," using the original lyrics of older songs and hymns.
She's empathically supported by the lustrous strings of Spektral Quartet—sometimes solemn, sometimes playful—and several pieces meticulously deploy electronic beats and her own serene flute lines. For "Suite pou Dantan" she built the pieces around a children's church choir she recorded in Dantan, underlining how Haitians adapted Catholic liturgy to tribal religious beliefs from West Africa. Her singing has a measured, crystalline soulfulness to it, and throughout this spectacular record she effortlessly blends the past and present, tradition and the contemporary.
Merch for this release:
Poster/Print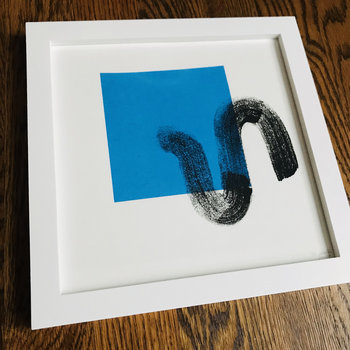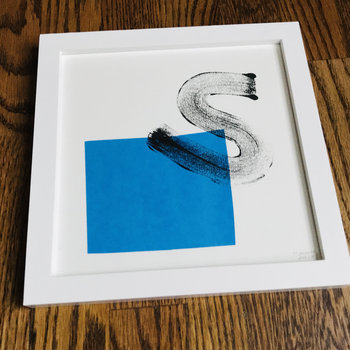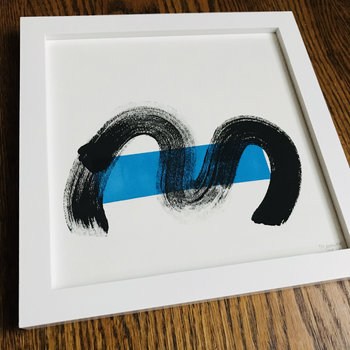 Violist Anne Leilehua Lanzilotti designed this stunning recital around the concept of transcription—or perhaps more accurately, the challenge of notating sounds for which sheet music didn't previously exist. The forms of transcription she used vary. Some pieces were originally written for a different string instrument; for pieces like Caroline Shaw's extravagantly atmospheric, mood-shifting "in manus tuas," fragments of the Thomas Tallis motet of the same name were used as a foundation.
Lanzilotti is joined by Bearthoven pianist Karl Larson on Andrew Norman's richly varied, idea-packed "Sonnets," a brief five-movement work based on fragments from Shakespearean sonnets, and which convey essential sounds like giggling or stuttering. Although Lanzilotti wrote "Gray," a duet with percussionist Sarah Mullins, handwritten text by the violist is translated into rhythmic material which turns up late in the wonderfully spiky piece, where droning long tones are surrounded by swelling percussive clangs performed on temple bowls, snare drum, and the Hawaiian bamboo rattle called pū'ili. Icelandic composer Anna Thorvaldsdóttir transcribed her own "Transitions," originally written for cellist Michael Nicolas, for viola, and Lanzilotti heightens the prescribed duality between "man and machine" with viscerally stunning shifts that fade away as the piece unfolds.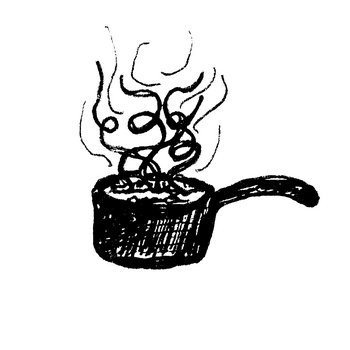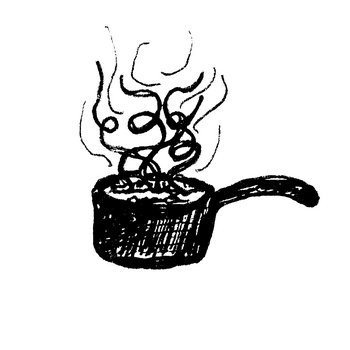 Merch for this release:
Compact Disc (CD)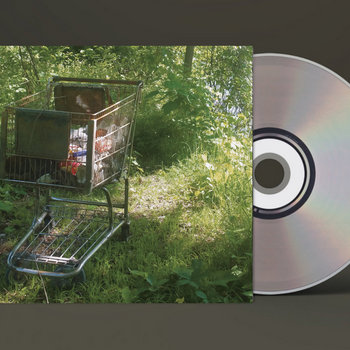 The first in a three-part series of pieces by percussionist and composer Sarah Hennies that revolve around the relationship between the conscious and unconscious minds—specifically how the latter can be a repository for traumatic memories—Reservoir 1 is a work for piano and a percussion trio. Hennies neatly subverts the often-supporting role of percussion in so many musical contexts by situating the rambling yet introspective piano lines (performed by Phillip Bush, with a post-Feldman-esque grace) as an almost incidental, unmoored presence. It's almost as if the piano is detached from the episodic excursions she and her partners in the percussion trio Meridian (Tim Feeney and Greg Stuart) take, as well as alien to any fixed narrative practice.
The piano, nonetheless, works beautifully with the shifting percussive sequences—peripatetic tom patterns; pulsing shakers; distant bowed drones; objects scraped, rolled, and explosively dropped—which constantly mutate, progress, and recombine. It functions as a superb and subtle framing device for the trio, and the divide underlines the conscious/subconscious subtext of the work: the percussion can't really access the piano, but the piano seems omnipresent in the percussive sounds.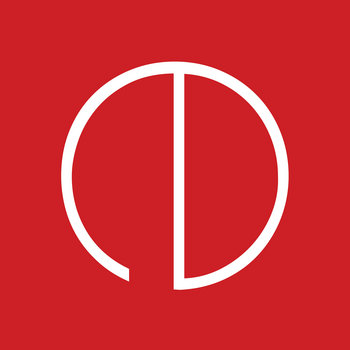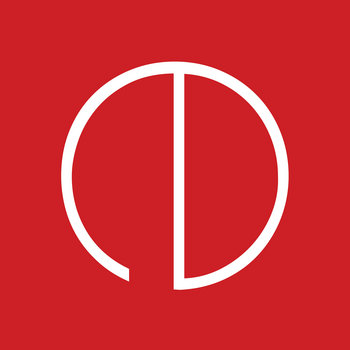 Merch for this release:
Compact Disc (CD)
A gorgeously meditative yet vividly-present kind of musical correspondence, Lettres et Replis was conceived and initiated by French sound artist and composer Bruno Duplant. In lieu of standard-issue scores, Duplant sent personal letters to the record's featured musicians (including the revered Japanese guitarist Taku Sugimoto); all but the notes in the musical scale (A B C D E F G) were removed from these letters, leaving plenty of gaps of varying spaces. Apart from an instruction to play softly, with a sense of nostalgia, seriousness, and suspension, it was left to the performers to decide how to interpret them—duration, attack, and chordal choices.
The Dutch pianist Reiner van Houdt created multi-layered readings of the letter scores, playing in a recording studio as well as his home. His three renderings are marked by a sublime touch, a Satie-esque delicateness—tracing elliptical, ruminative melodies of remarkable tenderness, rich in overtones and ambient noise. Van Houdt advanced the project further by creating three corresponding reply pieces drawn from the same library of piano recordings edited and layered with field recordings he made along the harbor in Rotterdam, on John Cage's 100th birthday (September 5, 2012); lapping water, distantly passing boats, and muffled fauna gently commingle with patiently decaying notes.
Caroline Shaw & Attacca Quartet
Orange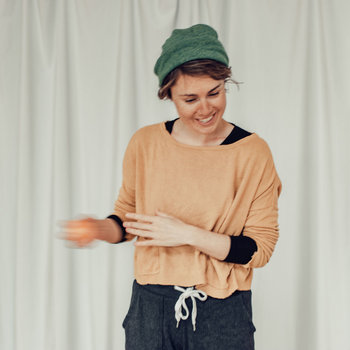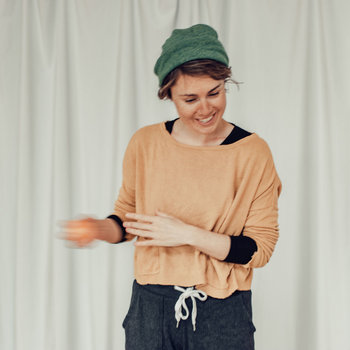 Merch for this release:
Compact Disc (CD), Vinyl LP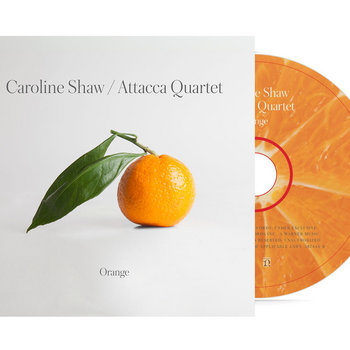 Caroline Shaw won a Pulitzer Prize for her 2013 vocal composition Partita, composed for Roomful of Teeth, an ensemble in which she sings. But her first connection to classical music was as a violinist—an instrument at which she continues to excel. On this enjoyable collection of quartets composed for Attacca Quartet, she reveals her ongoing ardor for the format while subtly reimagining its possibilities. Accordingly, her liner notes cast the work not as an album but rather a garden, tended to by herself and Attacca.
Rather than upend tradition, Shaw embraces it, while jiggering compositional mechanisms to see where things go. The stately "Entr'acte" experiments with a key shift used in Haydn's "Op. 77, No. 2," spreading it all over the piece to implant a tension that perpetually threatens to topple the sense of grace. The five movements of "Plan & Elevation" sprinkle in fragments of Ravel and Mozart, as well as some of Shaw's own past works, while "Limestone & Felt" succeeds at conjuring a variety of tactile sensations, whether deploying feather-stroke pizzicato or jagged snapping.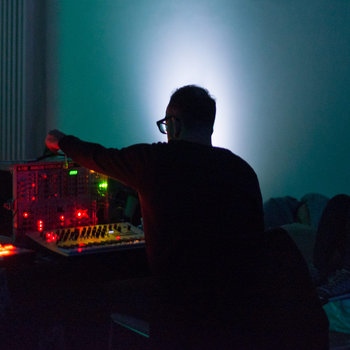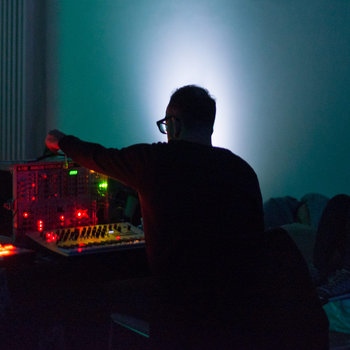 Australian pianist and composer Anthony Pateras is a serious polymath whose prolificacy is matched only by his curiosity and range. This monumental anthology shows off his dazzling energy and imagination; despite how many different approaches and styles he embraces, it also feels cohesive. Pateras has an abiding interest in acoustic phenomena, an interest expressed straight out of the gate with the 2018 piece "A Happy Sacrifice," in which deeply resonant, open-stringed improvisations by bassist Jonathan Heilbron are deftly mirrored by the composer's tape work. This elegantly blurs the line between what is played on the bass and what's electronically manipulated. The play of electronics with Rebecca Lane's piccolo on the piercing "Burning is the Thing," on the other hand, produces otoacoustic mayhem.
Improvisation plays a big role in much of the music, but it's almost always situated within a rigorous compositional conceit. The 2013 piece "As Long as Breath or Bow" features nine superb players, who straddle the classical/improv divide, working in concert to weave a mesmerizing, constantly changing fabric of sound riddled with subtle interplay and luminescent color. Over the course of more than five hours, Pateras demonstrates not only a wealth of related ideas, but the ability to get the most out of his collaborators, who readily give their all.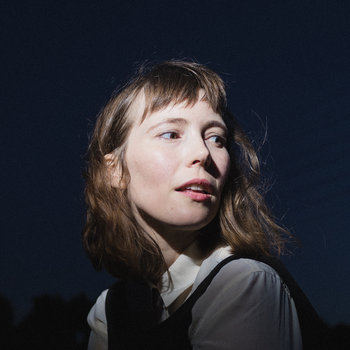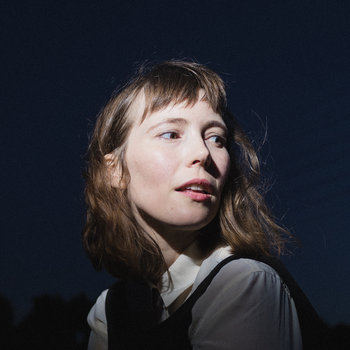 Merch for this release:
Vinyl LP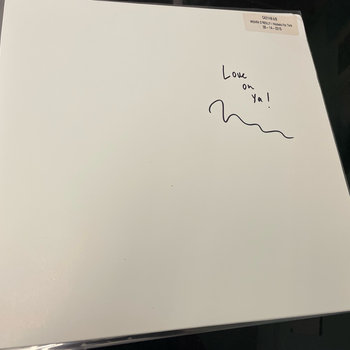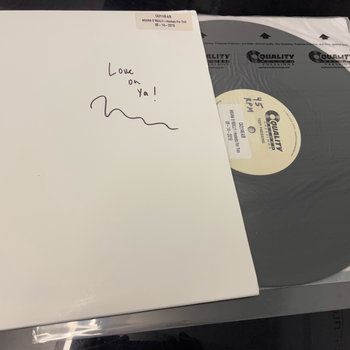 Hocketing is a technique used throughout the centuries and around the world, from late medieval choral music to the gamelan traditions of Indonesia and even the art-pop of Dirty Projectors, in which two or more voices (or instruments) shape a single melodic line by playing alternating notes in a steady flow. Los Angeles singer and a composer Meara O'Reilly spent seven months recording the 10 minutes of music on Hockets for Two Voices, and considering its jaw-dropping presentation and craftsmanship, that extended production time makes sense. O'Reilly did all of the singing to produce seven brief, wordless vignettes with otherworldly melodies occasionally redolent of ancient choral music. Short tones ping back and forth in the stereo field at rapid velocity—imagine the sonic foundation of Laurie Anderson's "O Superman" fast forwarded through a prism)—as the notes glide in a breathtaking, glistening flow of sound. As it stands, this is a project of lapidary beauty.
Merch for this release:
Compact Disc (CD), Vinyl LP
The Norwegian composer Øyvind Torvund has been one of the most playful, curious, and restless voices in contemporary music over the last decade or so, engaging with absurdity, technology, and existentialism in novel and entertaining ways that never undercut a rigorous sense of inquiry. The Exotica Album stands as his most accessible work, and one that showcases his auteur side (à la Brian Wilson).
The music here salutes the late '50s exotica craze made popular by the likes of Martin Denny and Les Baxter, through lush orchestrations and ersatz signifiers like chirping birds, environmental sounds, and Disney-grade whistled melodies (usually voiced through synthetic simulacra, like liquid gurgles or howling white noise, shaped by guest Jørgen Træn). The writing is romantic in its grand melodic sweep—and Bergen's Bit20 Ensemble brings appropriate symphonic grandeur to the proceedings—but it's all spiked with wry touches of humor in its brassy fanfares and quasi-Polynesian rhythmic percolations. Træn and saxophonist Kjetil Møster function as soloists, but their statements conjure moods and settings more than they provide traditional narrative. As a whole, the 10-part suite is about creating a fantastic otherworld at once comforting and frightening. Few other recordings have brought me such renewable joy and pleasure in 2019.