BEST OF 2019
The Best Albums Of Winter 2019
By Bandcamp Daily Staff · March 29, 2019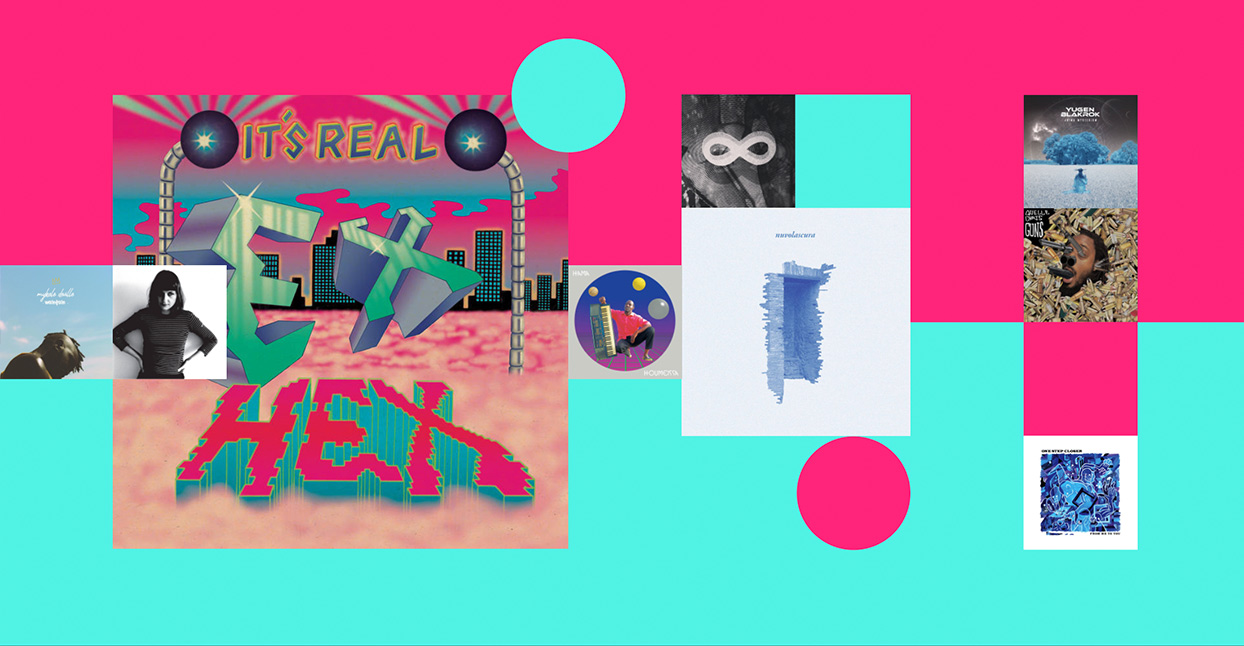 The first three months of the year have already given us an abundance of great records—arguably more than one roundup can possibly include. The 25 albums on this list contain a whole universe of sounds, from sparkling indiepop to gritty desert blues. These are the Best Albums of Winter 2019.
Read last year's edition of "Best Albums of the Winter."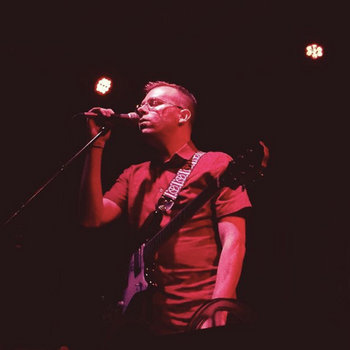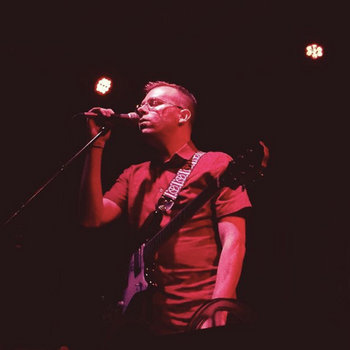 Merch for this release:
Vinyl LP, Compact Disc (CD)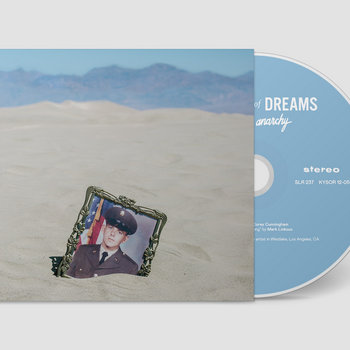 "Music's all I've got/ The songs are all I wanted," sings Corey Cunningham on "I Feel Dread," the penultimate song on his second record as Business of Dreams, Ripe for Anarchy. It serves as a statement of purpose for Cunningham, a pop nostalgist who has never made any secret of his deep love for the indie pop genre in all its unpretentious glory, which he expertly and effortlessly reproduces here; but it also serves as the thesis statement for a record that's a tender ode to the power of music to shape our lives in ways both expected and unexpected, as well as to console. Despite its punk-ish title, Ripe for Anarchy is more sad than angry, with lyrics that privilege wistful pangs of defeat over spiky expressions of rage. It's also very pretty, Cunningham wrapping his dark, lonely observations up in a perfectly edited set-up of sometimes jangly, sometimes gently strummed guitars, expansively melodic synth lines, and a pitter-pattering drum machine so gently rendered as to be reminiscent of a heartbeat. Ripe for Anarchy recalls the diary-like bedroom pop of the Field Mice, a kind of music so painfully intimate that you're almost embarrassed to be listening except that you feel the exact same way, and so you keep listening because music's all you've got.
Dexter Story
Bahir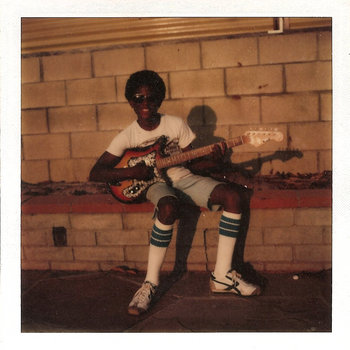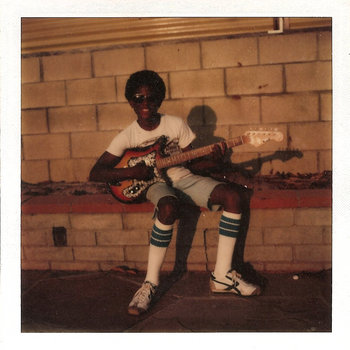 Merch for this release:
Vinyl LP
Producer and multi-instrumentalist Dexter Story carefully melded the influence of his Los Angeles surroundings and his travels to the Horn of Africa to create the exuberant Bahir. Story's Bahir is a pervasive trip through multiple musical styles; listeners are treated to funk, Ethio-jazz, Northern Sudanese beats, Somali soul, and traditional Ethiopian rhythms. Album standout "Gold" (which features stunning vocals by Sudan Archives), sounds jubilant and is bursting with upbeat Ethiopian soul rhythms. Elsewhere, "Bila" (to eat in Amharic) features Ethiopian multi-instrumentalist Kibrom Birhane, and is meditative with traditional overtones. The sound of Bahir feels triumphant—and that it should as Story has seamlessly brought together Diasporian sounds. Bahir is an album to be revisited again and again.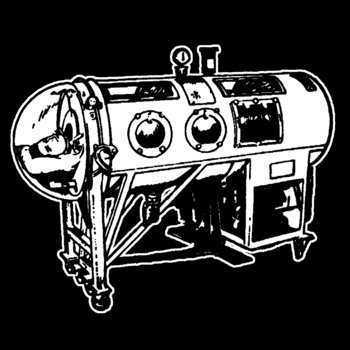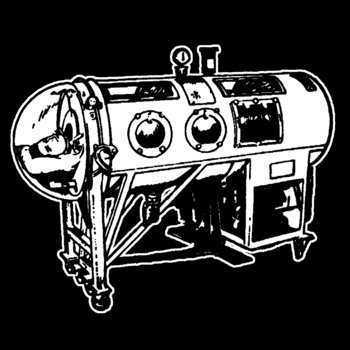 Where Berlin post-punk outfit Diat's excellent debut, Positive Energy, had a gloomy atmosphere that concealed pistoning tension (wiry riffs in interplay with hefty bass, drumming that felt like it mirrored an anxious heartbeat), its follow-up is a bit more deft, a bit more agile—and a bit more flip. The group's dry sense of humor (perhaps best evidenced on "W.I.G.T.D.W.M.," which stands for "What's It Got To Do With Me," and aims its lyrical arrows at those who claim not to understand why everyone's so angry nowadays) has been pushed up a bit in the mix, to welcome effect. It's a familiar approach to me; nearly everyone I know who faces overwhelming systemic struggles has a bit of it in them (myself certainly included). If you approach every battle with your heart on your sleeve, especially in this trollish time, it'll kill you. But you can't lose that sense of thoughtful sincerity, either, something that Diat also recognize; there are moments of reflection on tracks like opener "Missed the Bus" and the gorgeous, sprawling "We" that are (gasp!) genuinely tender.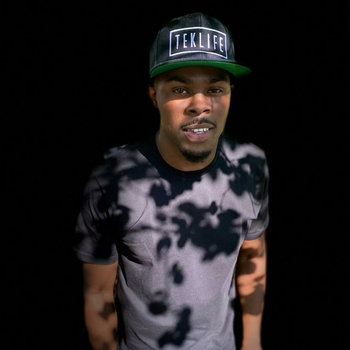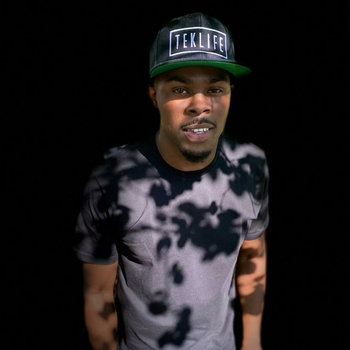 Let the Music Talk vol. 1 appeared in late January with little fanfare, digital-only, but it's a hell of a record. Juke/footwork producer DJ Manny, of Chicago's vaunted, varied, and imaginative Teklife collective, is extra-dark and sinuous on this one—a party record from the minimalist depths. Whether manipulating Rhodes samples on "Imagination," chopping ominous melodies and wordless, breathy vocals over skittering beats to claustrophobic effect on "Glacier," or conjuring IDM-inflected insectoid terror on "Night Crawler," DJ Manny takes sideways approaches here to create skewed and unsettling atmospheres. His every decision feels precise and meaningful, but there's no loss of energy or soul. A real under-the-radar burner.
Merch for this release:
Vinyl LP, Compact Disc (CD), Bag,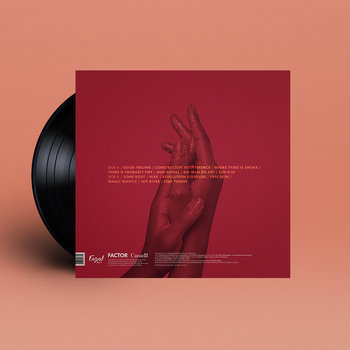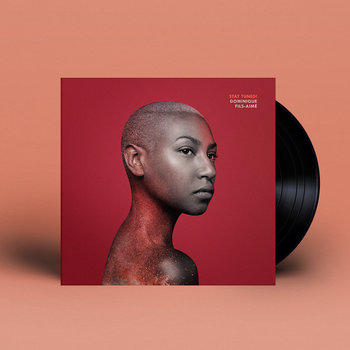 Dominique Fils-Aimé's second EP brings old-school soul to our contemporary times. The Montreal-based artist is purposeful with Stay Tuned!—the album's songs act as a musical journey through the Civil Rights era. The album opener joyfully exclaims over the beat of traditional West African drums, "It's a new day!" and acts as a sort of call to action. The slow, melancholy "Free Dom" reminds the listener that only they can take the reins of their destiny and get their freedom "brick by brick." The haunting "Magic Whistle" is a nod to the murder of Emmett Till (who was lynched in 1955 for supposedly whistling at a white woman in Money, Mississippi). "Run little boy, run little boy, know they will hold you down," Fils-Aimé sings. The album's highlight, "9LRR" is a meditative song that pays tribute to the Little Rock Nine, going as far to loop the song over a reading of the names of each student before the ending of the song. Stay Tuned! is an important and timely album.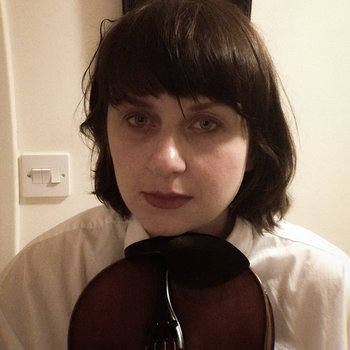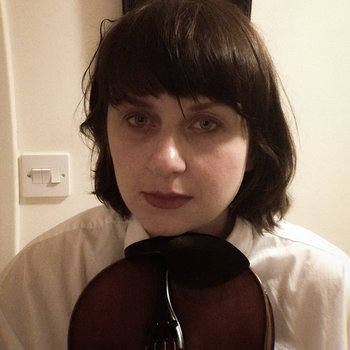 Merch for this release:
Vinyl LP, Compact Disc (CD)
The music of Ela Orleans floats in some celestial middle space between Nico, Can, and Exploded Drawing—deeply rhythmic and disconcertingly numb. Witness the hypnotic "Light At Dawn": over a rolling percussive track that feels like a close cousin to the Ege Bamyasi classic "Vitamin C," Orleans doles out syllables with an impressive level of detachment—she sounds as if she's staring dead-eyed into the distance as she sings. Or the quasi ye-ye track "In the Night," where Orleans drapes her voice Julee Cruise-like over an almost plasticine '60s pop track. Movies for Ears—originally issued on a tiny label in 2015 and reissued earlier this year by Night School—gathers up the Polish musician's more pop-oriented compositions from her nearly two decades in music, but the word "pop" there feels like it ought to be in scare quotes; the songs here all play like deft, meticulously crafted facsimiles. Which is precisely what makes them so stunning: "Myriads" is a kind of 1950s rainy-day AM radio ballad, but the way the track is muffled and blurred, and the way Orleans's alto flattens out the melody line, gives it a layer of deliberate artificiality. "Planet Mars" pulls a similar trick with its galumphing Motown arrangement, scuffing the instrumental until it's more suggestion than sound and drenching the chipper vocal in so much echo that Orleans sounds like a ghost. But this isn't just an academic exercise; every single track on Music for Ears is hook-laden and irresistible—but it feels like you're listening over a transistor radio, and you've accidentally tuned in to some Martian Top 40 program. I discovered Music for Ears in early February; I haven't wanted to listen to anything else since.
Merch for this release:
Compact Disc (CD), Vinyl LP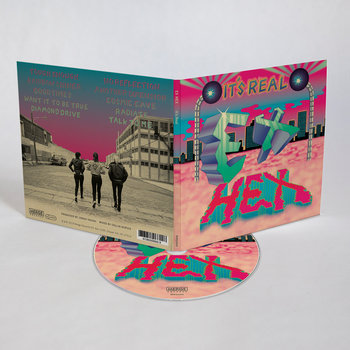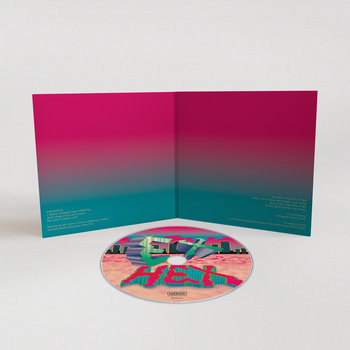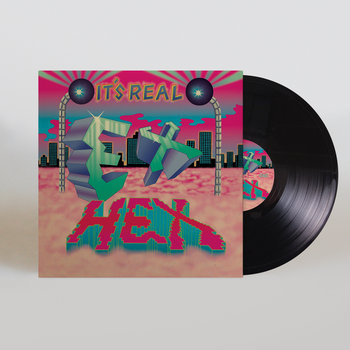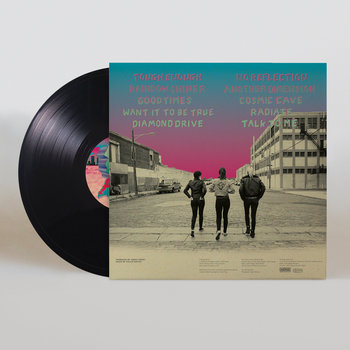 "We were just going for this idea of, 'Music that you thought was bad, but then you realize that you really love it,'" Mary Timony told me in our interview about Ex Hex's sophomore release, It's Real, which was influenced primarily by the "insane production" on Def Leppard's 1987 release Hysteria. A triumphant and glittery beast of a guitar rock record that revels joyfully in its own over-the-top approach, It's Real is as much about the communal bliss of making loud, attention-grabbing rock music as it is about the search for authenticity in a world full of illusions. The band's choice to call back to the blown out sound and amped up aesthetics of mid 80s hard rock might seem bizarre, but it works because there's not a smidge of irony in their delivery—and they've got the tight pop songs to match their ambitious production. In a month when we have somehow decided that Motley Crüe is an acceptable thing to talk about again, It's Real is exactly the record we need to remind us of why we liked this kind of good time rock and roll in this first place: because it kicks fucking ass.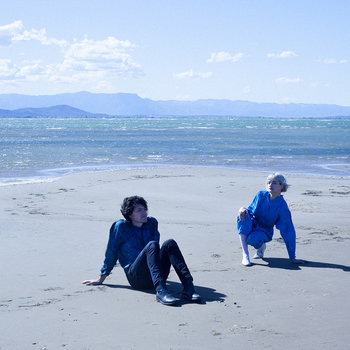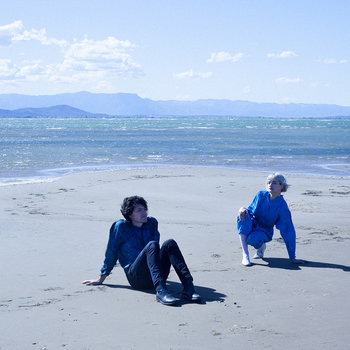 Merch for this release:
Vinyl LP, Cassette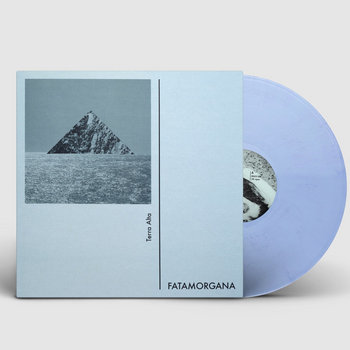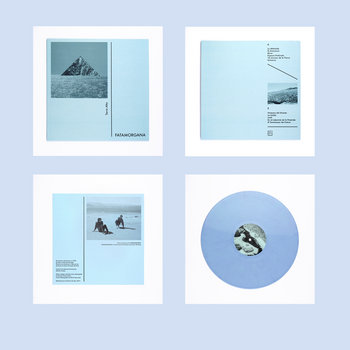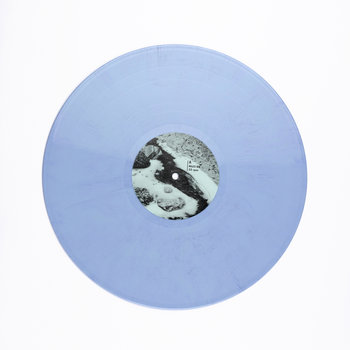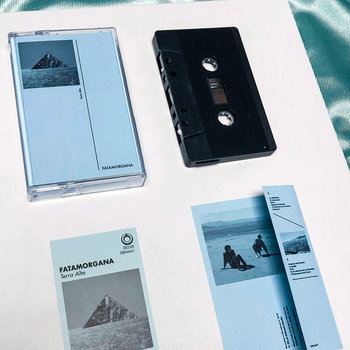 A lot of contemporary coldwave can feel necessarily retro—which isn't always a bad thing. As great a thing as musical innovation is, there's nothing wrong at all with making a smart, sharp record that perfectly cleaves to generic conventions. But Barcelona duo Fatamorgana manage to spin that chilly synth-pop sound in subtle and fascinating ways, which is one of the reasons this record appears on this list. Their work owes as much to minimal techno as it does to coldwave, and the synths they use often feel less evocative of a particular time and place than of a particular set of emotions. (For your retro fix, there are also a few delightful early Human League-esque tracks, like the bouncy and catchy "El Amanecer" and "Historias del Oriente.") The rhythms owe as much to the textures and oscillations of those synth layers as they do to the spiky drum programming. Patrycja Proniewska's gorgeous voice is often warped and stretched in unique and fascinating ways, like the layer of sparkling vocal fog at the end of "Universo." A real little gem of a record, worth returning to over and over again to marvel at from different angles.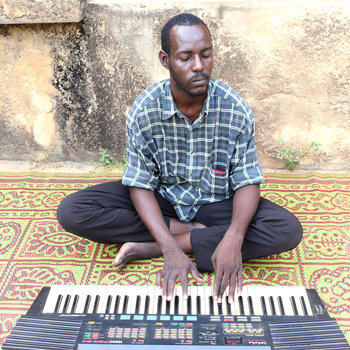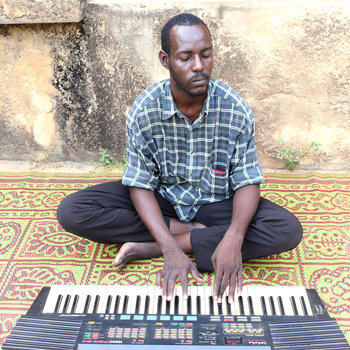 Merch for this release:
Vinyl LP, Compact Disc (CD)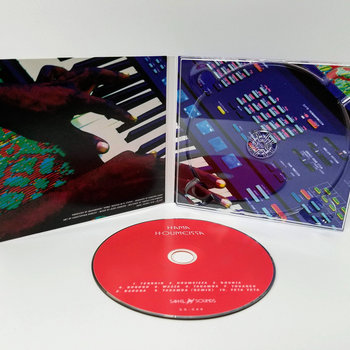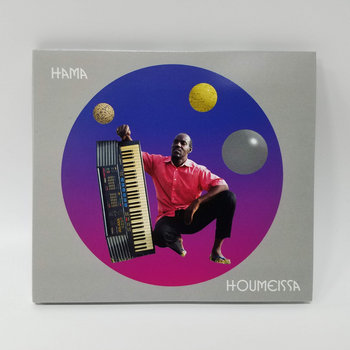 Electronic producer Hama, from Niger, imagines the fluid rhythms of electrified Tuareg desert blues as if they were being beamed from the future, at the farthest reaches of the galaxy. Mixing in Detroit techno and '90s Nigerien hip-hop, his music is exhilarating and visceral, which belies how careful his process is, each track assembled bit by bit in FruityLoops with unstable Internet access. It feels as if that micro-focused way of working plays into his sense of composition; he clearly understands how altering or introducing just one element into a song can disrupt the whole ecosystem and change its character. While tracks like opener and single "Terroir" feel bright, with their swirling synth layers and clattering beats, Hama's work can darken easily, like a storm moving in, with those synth sequences chopped and the addition of a buzzing, pitch-shifting drone ("Takamba"). This is a record that's as masterfully constructed (yet deceptively simple) as a Rubik's Cube, and it can be just as absorbing an experience.
Merch for this release:
Vinyl LP, Compact Disc (CD)
On her 2013 debut Viene De Mi, Argentinian singer La Yegros came across like a staunch traditionalist. The songs on that record—which, make no mistake, were beautiful—augmented nylon-stringed guitars and skipping accordions with only the subtlest suggestion of electronic rhythms. The mood was mostly serene, the tempos polite. All of that is out the window on the riotous Suelta, a non-stop trip from peak to dizzying peak. Taking cues from the nascent "electronic folklore" and digital cumbia movements, La Yegros (real name Mariana Yegros) has constructed an album that feels irreverent, loose-limbed, triumphant, and bursting with life. Album-opener "A Ver A Ver" signals her intent, turning loose a big, booming electronic bass beat that bounces across the track like an out-of-control medicine ball. It gradually builds to a frenzy: flute-like electronics swooping in like hummingbirds at the one-minute mark, worked-up handclaps goad the beat along, and La Yegros whirlwinds giddily at the song's center. The album was produced by longtime collaborator King Coya, but where his own songs can occasionally veer defiantly into the surreal, La Yegros is more interested in party-starting. Even the strangely-winding, snake-charmer stylings of "Siempre Estes" has a bit of impishness in its wobbly bass beat and wriggling guitar phrases. Even a novice Spanish speaker well recognize that album's title translates to mean "loose." That's exactly how La Yegros keeps things.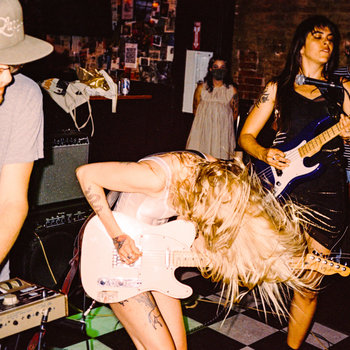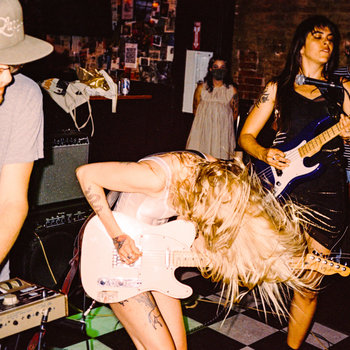 Merch for this release:
Vinyl LP, Cassette, Compact Disc (CD)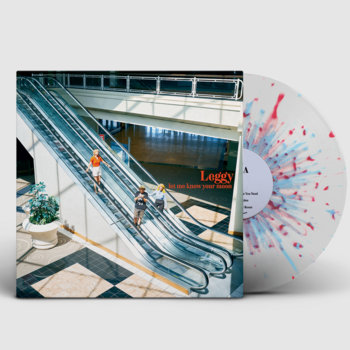 A lot of guitar rock bands with two female vocalists garner comparisons to Sleater-Kinney these days, but Cincinnati trio Leggy might be the only band who truly deserve the mantle. Like the mighty S-K, Leggy's scrappy songs oftentimes feel like they're being held together by sheer force of will: harmonies all akimbo, lyrical patterns unhinged from whatever the guitars are doing, and song structures that shift like quicksand with only a locked in rhythm section serving as a safety rope. On the band's latest release, the grimy and compelling Let Me Know Your Moon, Leggy's unconventional approach to garage pop proves to be a powerful one, especially when they let their freakier tendencies out to play, which (lucky us!) is pretty much on every song. While the band can do a bubblegum-chewing rebel girl "I'm no good" jammer with the best of them (try "Bad News" or "Already Gone") and know their way around a good hook, Let Me Know Your Moon shines most brightly in its weirdest corners, as on the atonal avant-rock of "Eden" or dissonant love song "Taffy."
Merch for this release:
Vinyl LP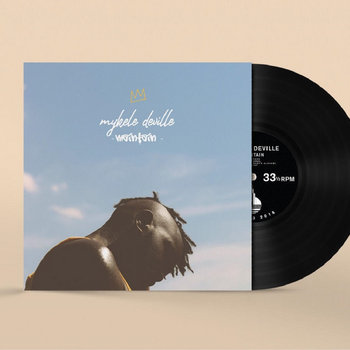 Chicago's Mykele Deville is an artist to know. The rapper, poet, and teacher shines bright on his Maintain EP with its masterful production and lyricism. Listeners are greeted with album opener "Whispers" which sets the tone for Deville's poetic journey through collective anxiety, love, and brutal political realities. Album stunner "Type Love" is a celebratory anthem about  love with the balmy vocals of singer Daryn Alexus and clean production by Montana Mack. "Kalief" is filled with painful, yet honest lyrics and is rounded out with seamless production. I've said this elsewhere, but Maintain feels like a tangible piece of summer time Chicago. It feels meant to played on open patios, roof-top parties, and with the windows down while driving through the city (or any city). Deville seems to be giving listeners a tour of his corner of the world with Maintain and it's a journey you should take.
Merch for this release:
Vinyl LP, Cassette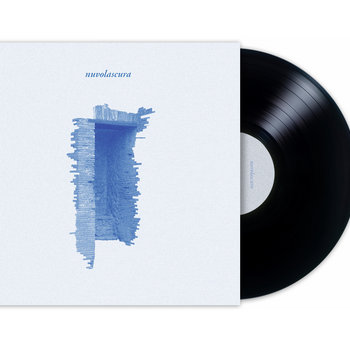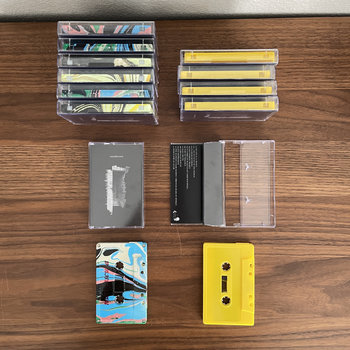 Nuvolascura's eponymous album centers, more or less, around a single question, which lead singer Erica Schultz posits on track two: How does it feel to move on from past trauma? The California screamo band's 11-part investigation doesn't turn up any easy answers on tracks like "Vow of violence" and "Cerulean Wound" (probably because there are none), only deeply-rooted pain and palpable catharsis, powered in turn by the band's keen dynamic sensibilities. "Lump in my throat, brick in my gut/Breathe out/Talking at walls," Schultz stammers and roars on the latter, her blunt, manic portrait juxtaposed with the guitars' exaggerated, dread-laden lurch. It's harrowing stuff, to be sure, but it's also the sound of a band dead-set on survival. And they fight to the last breath.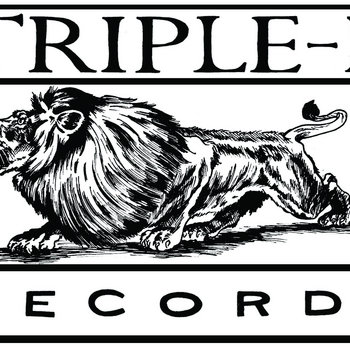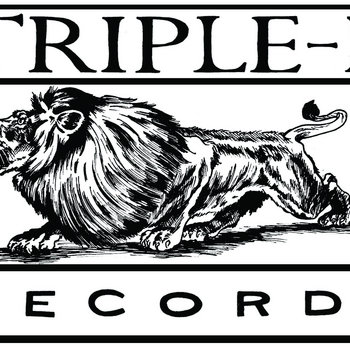 Make a cheap Linkin Park joke about One Step Closer's name if you must, but know this: The Pennsylvania band's latest, One Step Closer, easily ranks among the best punk releases of 2019. Its tracks galvanize the moralist fury associated with mid-'80s youth-crew bands like Earth Crisis and Judge, into propulsive, angsty (but thankfully, never whiny) melodic hardcore with serious staying power, especially for an EP. Fans of Joyce Manor, Fury, and Portrayal of Guilt will surely flock to the circle-pit-baiting breakdowns featured on "Dusk" and "Portrayal," while other delights reside within the interstitial, such as the spindly emo progressions flickering in the backdrop of "The Reach." Whether you're looking for some new running music or just a quick burst of anarchy, One Step Closer are one safe bet.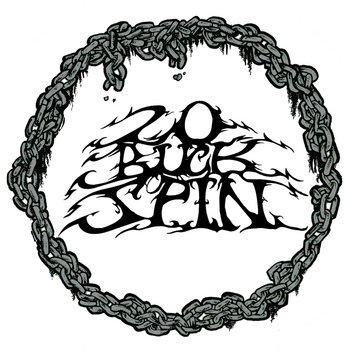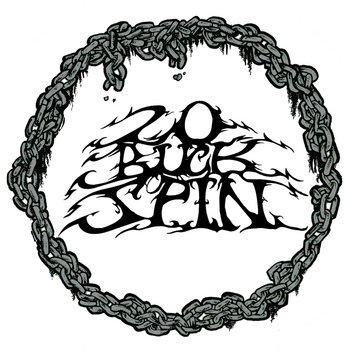 Merch for this release:
Cassette, Vinyl LP, 2 x Vinyl LP, Compact Disc (CD)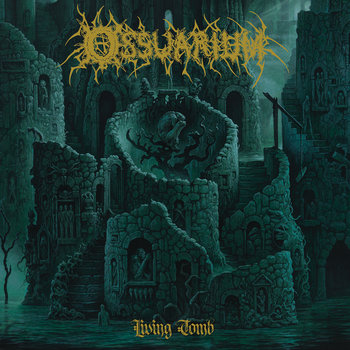 Death metal is not so much a style as it is a form of bloodsport, waged with sawtoothed guitars, gatling-gun drum fills, intestine-scrunching screams, and incendiary lyrical pulp: not exactly subtle stuff, but then again, neither is a boot to the throat. What makes the debut album from Ossuarium so fascinating are the fantastical measures the Portland quartet take to flesh out each prolonged bout, second by calamitous second, like berserkers on acid. Tracks like "Blaze of Bodies" and "Writhing in Emptiness" weigh old-school technical-finesse against intoxicating psychedelic arrangements and barely-there melodies, rendering the warpath differently depending on from where you enter the fray: you could following the band's direct line of fire one play-through, or watching afar from amid the stoner-rock fog the next. Even with these stylistic ambiguities, Living Tomb is a death-metal bludgeoning through and through, just on a stunning — and so far unprecedented — scale.
Merch for this release:
Compact Disc (CD), Vinyl LP
"Sublime. Sufficient." So chirps Pom Poko's singer Ragnhild Fangel by way of introduction — eight times in a row, mind you — on Birthday, the Norwegian band's debut album. The same can be said for the quartet's fragmented-but-pointed approach to pop across these 12 songs: an ebullient assembly-line which solders hyper-speed arpeggios to workmanlike drums, cryptic lyrics to schoolyard melodies, and above all, clarity to creativity. Listening to a prickly stunner like "Peachy," it's hard not to be reminded of Ponytail, or perhaps an early Broken Social Scene: sublime, sufficient, and above all, special.
Quelle Chris
Guns
Merch for this release:
Vinyl LP
On last year's collaborative album Everything's Fine—Bandcamp's Best Record of 2018—Jean Grae and Quelle Chris offered a kind of State of the Union address, using acid humor to burn away the pretense of politeness and reveal the ugliness underneath. Guns is kind of a spiritual follow-up to that record, except this time Quelle is solo, he's focused on a single issue, and the humor—gallows or otherwise—has all but evaporated. A queasy, pointed deconstruction of the American culture of violence, Guns is blunt and forceful in its depiction of a country so inured to mass shootings and bloodshed that new incidents barely register. "Granny keep a loaded 45 right inside the glove box," he raps in the deceptively soothing title track, "Brandon shot his first keystone 'fore he could spell his last name/ Junior learned to load from Uncle Charlie at the card game/ Kelly lit her school up like it's Fourth of July/ Where she from, them 22s more patriotic than pie." As those lines indicate, the album pushes past simply cataloging violence, attempting instead to explore the mindset that leads to it. In the chilling "PSA Drugfest 2003," he draws a straight line from the drug trade—both legal and illegal—to the chalk outlines on the sidewalk, rapping, "You know the steez, some Gs hit pharmacies/ Alchemy initially prescribed for their knees/ Over the border, or order from overseas/ Or cop it off the corner/ Know a family down the street." Even the interstitials pack a punch: A genuinely hilarious interlude featuring a mafioso doubles as an interrogation of the valorization of organized crime; Donald Trump's infamous quote about "shooting someone on Fifth Avenue" pops up twice. The accompanying production is some of the bleakest of Chris's career, sticking mostly to distended basslines, grim synths, and funereal organs. And while the album ends with two lighter songs—a love song and a personal reflection—to soften the mood, Chris knows better than to try to offer answers. Instead, Guns forces us to sit with the questions, in all of their awful complexity.
Merch for this release:
2 x Vinyl LP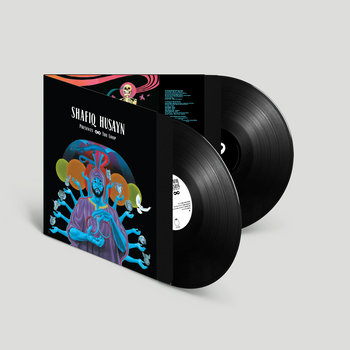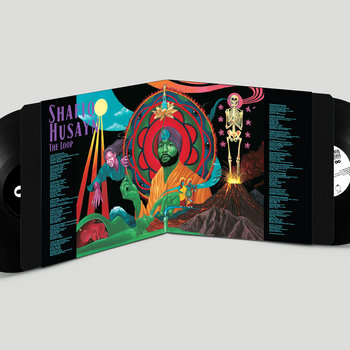 Los Angeles-based Shafiq Husayn is back with the ambitious Loop. Loop is filled with Los Angeles heavy hitters; Kamasi Washington, Thundercat, Anderson. Paak, Coultrain, Jimetta Rose, and features from Erykah Badu, Robert Glasper, Hiatus Kaiyote, and Karen Be. Loop pulls from jazz, soul, funk, and strong lyricism to create a stunning product. Opener "May I Assume" is a groovy, funky track with shining vocals from Jimetta Rose and Fatima. The Afrofuturistic "DMT" sounds akin to a Bootsy Collins track with a heavy funk beat interspersed electronic notes. The neo-soul-esque "It's Better For You" featuring Anderson. Paak is a heading nodding jam. It's a struggle to pick from the stellar 17 on Husayn's latest offering. Do yourself a favor and take a listen.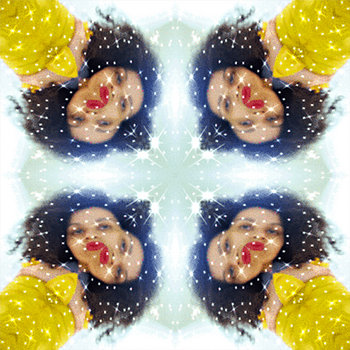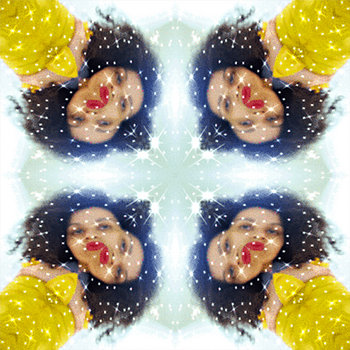 Merch for this release:
Compact Disc (CD), Vinyl LP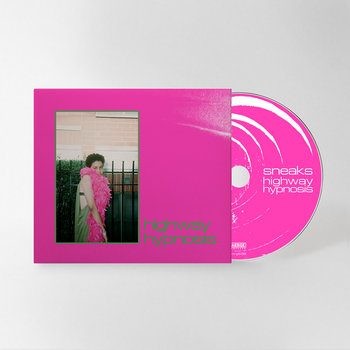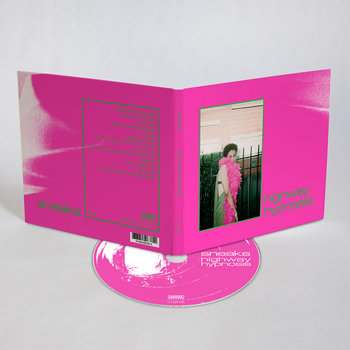 For a record with so many moving parts, Highway Hypnosis is a highly meditative listen, all of it due to its maker's deep focus and minimalist discipline. Eva Moolchan aka Sneaks rearranges jagged pieces of various genres and unusual sound choices (punky lo-fi bass lines, finger snaps, light trip-hop atmospherics) into a seamless whole sewn together by the infinite world of rhythmic possibilities offered by her voice. True to its title, there's an entrancing, though fragmented, quality to this record that make Sneaks' music hard to categorize as one thing or another. Mostly Sneaks just sounds like Sneaks, but there's enough of a playful post-punk influence shot through her electronic improvisations to say with some certainty that Moolchan has taken "the three R's" credo to heart.
Merch for this release:
Vinyl LP, Compact Disc (CD)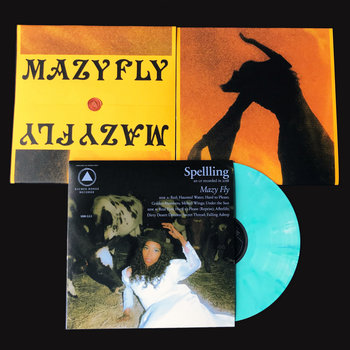 "Haunted carnival" is the phrase I used when I wrote about Mazy Fly last month, and it's a description I stand by today. But there's more going on in Tia Cabral's second record as Spellling than its unnerving sonics; if its predecessor, Pantheon of Me, looked inward, Mazy Fly has its eyes fixed on the outside world—and, sometimes, at the skies in search of UFOs. And while Cabral is a master at masking her intention in unlikely turns of phrase ("I woke to a horizon of voices/ the cavities in my brain are growing a garden" from "Afterlife"), there is a kind of emotional truth that comes across in her Exquisite Corpse-style verse. There are fewer than 50 words in "Haunted Water," but the songs queasy churn and knife-like synths, coupled with the way those words hang together, paint a grim picture of voyages across the Middle Passage. "Hard to Please," where Cabral's rococo R&B vocal line swims amidst rippling keys, creates a kind of mosaic portrait of unrequited love. There are moments of Mazy Fly that recall the Casios & candy aesthetics of groups like Strawberry Switchblade and Joy Electric, but there's a kind of human tenderness to Cabral's music that those groups never quite managed. In "Secret Thread," as a quasi string-section of synths swoons drunkenly, Cabral repeats, "Mazy, Mazy, Mazy Fly/ Bat my wings and wink my eyes." I never did figure out what a "mazy fly" is but, because of the way she sings those lines, and because of the way her voice sorrowfully pirouettes against the instrumentation, I know exactly what she means.
Merch for this release:
Cassette
On their marvelous debut, Off My Mind, Seattle band Tourist Activities flawlessly transmute jangle pop and 90s alt-rock reference points into a collection of instantly classic songs that brim with youthful pep and blissful good vibes. The band wastes no time in grabbing straight for the heartstrings via sparkling opener "Crystal River," an indiepop gem for the ages that sets the tone for the music to come by featuring the band's two greatest strengths: Bailey Melton's swooping, honeyed vocals and Kell Jacobson's vividly bright, paint-outside-the-lines guitar leads that are nearly psychedelic in scope. Yet even in their stickiest moments Tourist Activities haven't got time for the more twee-ish aspects of indiepop: they're a rock band, really, probably with as many Breeders records in their collection as anything from Sarah Records, as evidenced by the crunchier sound of "Calamine" and the languidly paced grunge-shoegaze hybrid "Swim."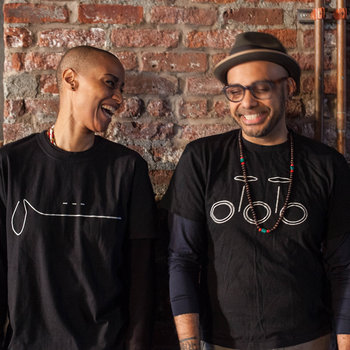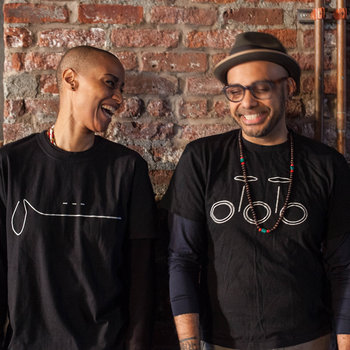 Merch for this release:
Vinyl LP, Compact Disc (CD)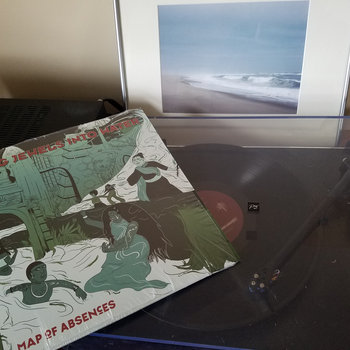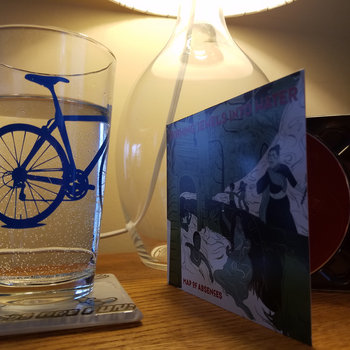 Map of Absences is, in short, intoxicating. Helmed by New York duo Val Jeanty and Ravish Momin, Turning Jewels Into Water is making music that is decidedly global with electronic production, ritualistic chants, and percussion.  Percussionist Jeanty is of Haitian-descent and producer/drummer Momin is of Indian-descent and the two work in unity to marry the sounds of their respective cultures in this project. Mapping Absences's 11 songs flow into each other with their heavy percussive beats and futuristic synths. Opener "Lake Hums No More At Night" sounds disparate and ominous with heavy synths. "Azul (for Nidia)" turns the mood of the album up a notch with electronic sounds akin to early ringtones, beepers, and gaming consoles. The titular track sounds like a distant rave interspersed with recurrent drumming. "Our full-length record, 'Map Of Absences' is a reflection on the regressive state of human rights, deepening refugee crisis and the worsening impacts of climate change worldwide," they say of the album. Mapping Absences succeeds because Jeanty and Momin are dedicated to imagining a world without borders.
Merch for this release:
Compact Disc (CD), 2 x Vinyl LP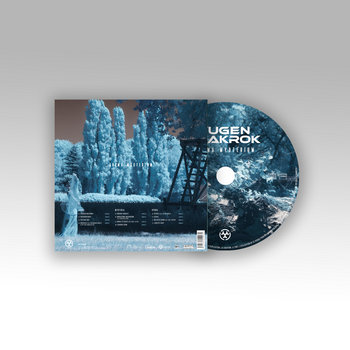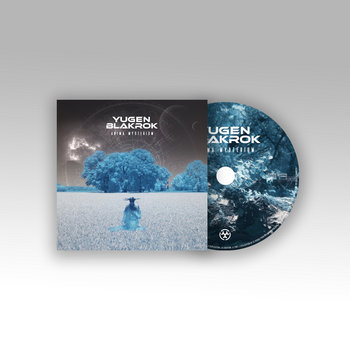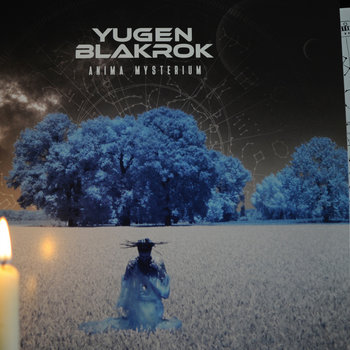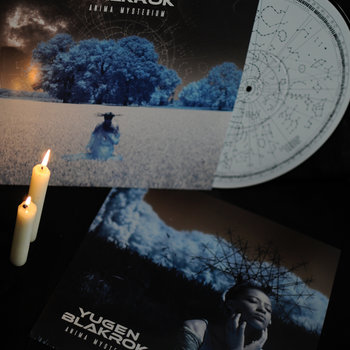 South African rapper Yugen Blakrok has been building her very specific Afrofuturist vision in tandem with her longtime collaborator, producer and DJ Khanif The Jhatmaster, since before Kendrick Lamar picked her to feature on the Black Panther soundtrack. On her second LP (her first since getting that big-time exposure), she references ghosts and goddesses ("Picture Box"), monsters ("Gorgon Madonna"), D&D and celestial battles ("Monatomic Mushroom"). Her signature flow, packed dense with wordplay and allusions, winds through Khanif's dusty, head-nodding, atmospheric beats like a river through a desert, all manner of unusual life springing up along its banks. (I'm thinking particularly of the Nile, in part because some of Blakrok's references are to Egyptian mythology.) And though there's a lot to parse in Blakrok's raps, she always makes it clear that her mythical and cosmic references relate to very human situations on Earth (as all sci-fi does)—the oppressive gender binary, genocidal apartheid ideologies, environmental devastation, and so forth. With each release, Anima Mysterium obviously included, Blakrok both sharpens and deepens her work, wholly individual but tied, as noted earlier, to collective and ongoing Black art movements, to thoughtful and compelling ends.
In his interview with Noah Berlatsky for Bandcamp Daily, Canadian musician Yves Jarvis confesses that he's "always trying to put [him]self in an unstable position creatively." That instability is one of the things that makes his new album, The Same But By Different Means so fascinating. Of its 22 songs, only four break the three-minute mark; most of them last mere seconds, more sketches than fully-fleshed ideas. But that brevity is crucial; Different Means flows like a single piece of work, with songs bleeding into one another, textures appearing and dissolving, and Jarvis's voice floating angelically in for a few bars before vanishing. He willfully tinkers with the fabric of the songs—there are multiple moments on the album where the music warps like a cassette getting caught in the gears of a player—adding to the overall feeling of precariousness. Musically, Jarvis flits from Nilsson-like pop to Sly Stone funk to ruminative R&B, never dallying in one mode for too long. The album it most closely recalls is Cody Chesnutt's 2002 album The Headphone Masterpiece in the way it feels like it's bursting with musical ideas. And while it's tempting to want to hear what Jarvis might do in a more conventional pop format, the almost subconscious free-flow of Different Means, and the way it weaves a slow and steady spell, suggests that changing the formula might mean ruining the magic.