BEST OF 2019
The Best Albums of 2019: #100 – 81
By Bandcamp Daily Staff · December 09, 2019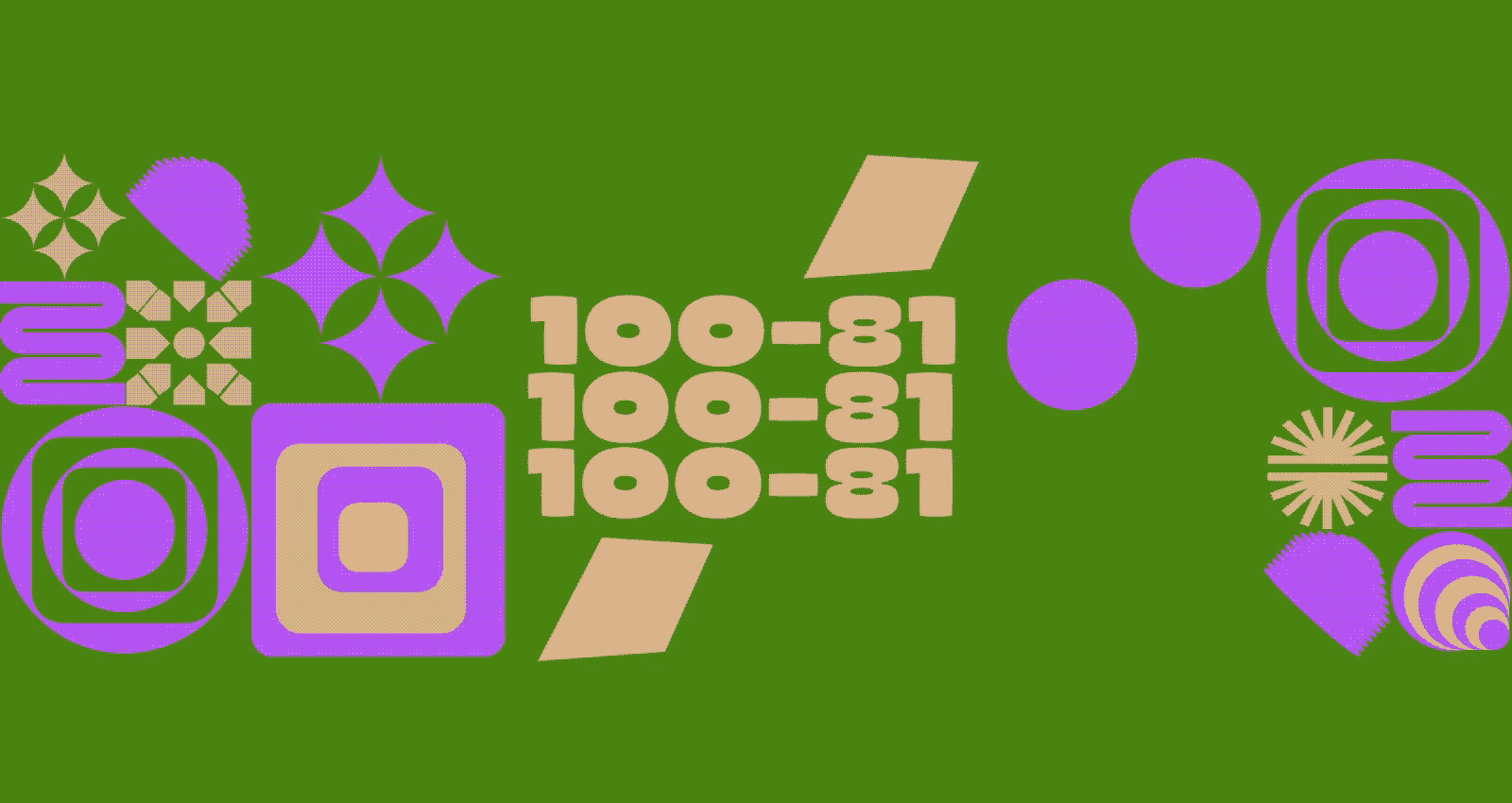 If you've come here looking for some kind of overarching throughline in these 100 records, I'll tell you right now: you can forget it. Trying to reduce 100 albums by different people from different backgrounds and various walks of life into one Big Idea is a sucker's errand, and it's not one I'm foolhardy enough to take on. Besides which: that variety is exactly the point. Part of the reason we turn to art is to provide us with perspectives other than our own—to give us a glimpse into someone else's world, and to teach us how it looks—or, in this case, sounds. Sometimes, it sounds like death metal songs about aliens; sometimes, it sounds like anti-capitalist post-punk; sometimes, it sounds like hard-hitting hip-hop, and sometimes it sounds like synth-laden torch songs. Whatever the case, we hope you find something here that broadens your world—whether it's musically, socially, politically, spiritually, or some combination of all of those. These are the Best Records of 2019.
—J. Edward Keyes, Editorial Director
Monday, Dec. 9: Best Albums of 2019: #100 – 81
Tuesday, Dec. 10: Best Albums of 2019: #80 – 61
Wednesday, Dec. 11: Best Albums of 2019: #60 – 41
Thursday, Dec. 12: Best Albums of 2019: #40 – 21
Friday, Dec. 13: Best Albums of 2019: #20 – 1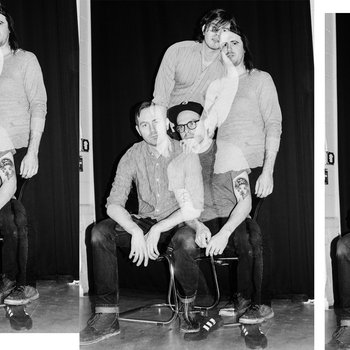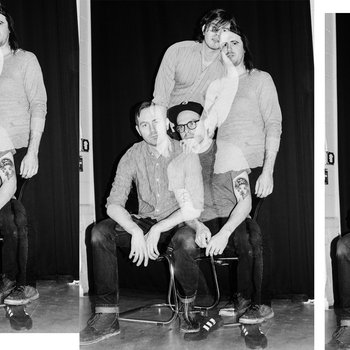 Merch for this release:
Compact Disc (CD), Vinyl LP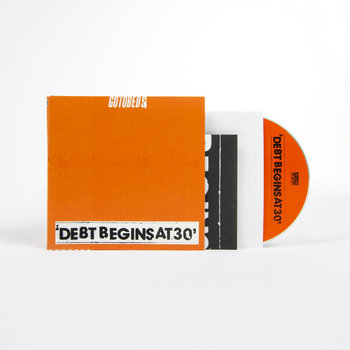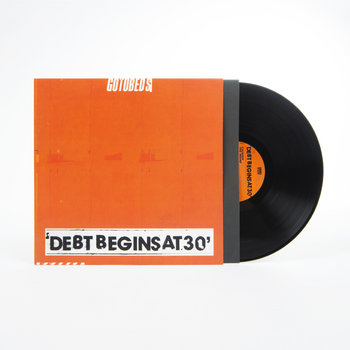 After 10 plus years in the underground, Sub Pop's least-famous band made their best record yet with Debt Begins At 30, a fitting title for a record that isn't afraid to sound its age—or remind you of yours. Featuring contributions from a laundry list of fellow punk lifers, Debt Begins At 30 is a rollicking post-punk mixtape of sorts that still bears all the hallmarks of a Gotobeds record: thrashy guitars, loudmouthed politics, more guitars, and heaps of bitingly acerbic humor—this time, with even stronger songwriting and some studio polish that does nothing to dial down their inherent commitment to being the loudest band in the basement. And you've gotta give it up for a band with enough confidence to not only put the title track on the record twice, but let Victoria Ruiz of Downtown Boys, who takes vocal duties on the second go-round, rewrite the lyrics in Spanish when none of the band's members actually speak the language.
-Mariana Timony
Read our interview with the Gotobeds.
Merch for this release:
Compact Disc (CD), Vinyl LP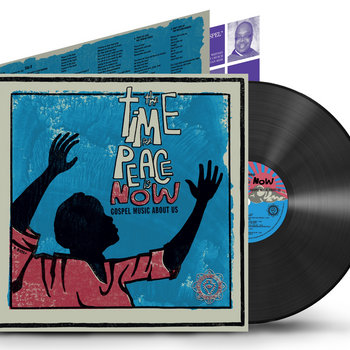 The Time For Peace Is Now, the second installment of Luaka Bop's ongoing World Spirituality Classics series, approached transcendence in a way few other albums in 2019 did. That this is a compilation of gospel music explains some of that sublimity; but ultimately, the record's transportive nature stems from the ways it captures a specific time and place—namely, an America still grappling with the fallout of the civil rights movement. The music is soulful and earnest, addressing the period's upheaval in a funky, direct fashion that resonates just as powerfully decades after the fact.
-Stephen Thomas Erlewine
Read our feature on The Time For Peace Is Now.
Merch for this release:
Cassette
From Vivian Girls reunions to chillwave retrospective thinkpieces, 2019 was a great year for the 2009 nostalgia industry. Perhaps the most potent flashback came in the form of Tourist Activities' debut EP, whose luminous jangle, shoegaze haze, and and beach-bound exuberance hearken back to the days when indie fans forked healthy portions of their weekly paychecks to labels like Mexican Summer and Captured Tracks. But instead of indulging in superficial bouts of late-'00s déja vu, standouts like "Crystal River" and "Hatchet" embody the visceral, euphoric thrill of hearing a new favorite song for the very first time.
-Stuart Berman
Pleasure Leftists
The Gate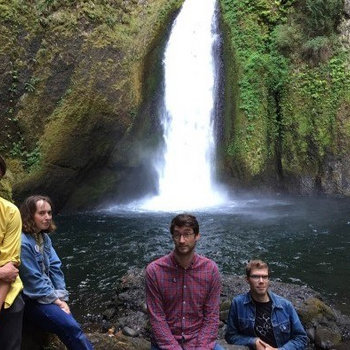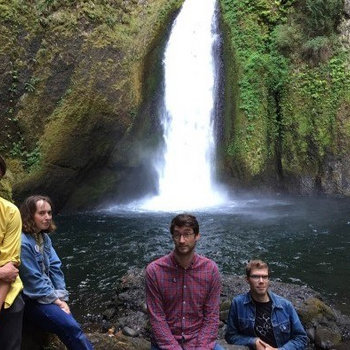 Merch for this release:
Vinyl LP, Compact Disc (CD)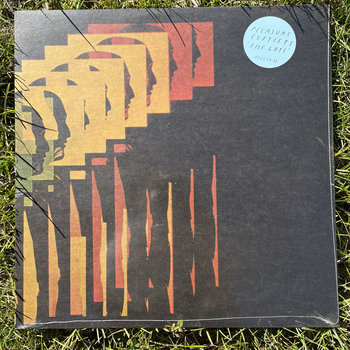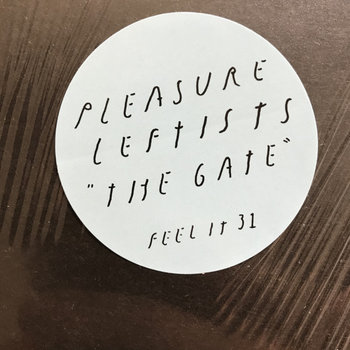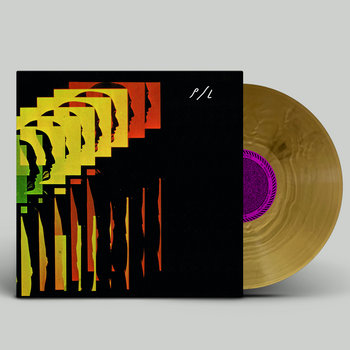 The hardcore past of Cleveland dark punk outfit Pleasure Leftists carries through in the precise power of their driving rhythms, and Haley Morris's soaring voice is one of the best in the business. On The Gate, the group proves their songwriting is still head-and-shoulders above a crowded field of gothy soundalikes; the way the bridge splits open in the last minute of "The Gate," for instance, is capable of inducing full-body chills upon repeated listenings. It may have arrived with little fanfare, but this taut album's got staying power.
-Jes Skolnik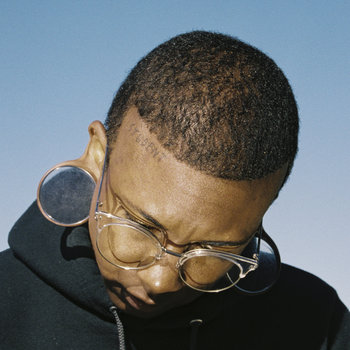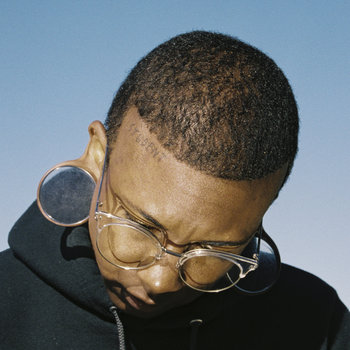 Merch for this release:
Vinyl LP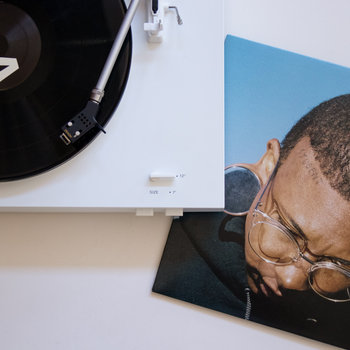 Hypnotic, forbidding, and disarmingly beautiful, Dig A Pit uses digitally mangled folk music as the backdrop for a frank, incisive examination of an abusive relationship. It's a bracing reminder of the power of the pop song when it's repurposed by someone with something important to say, and a unique perspective on how to say it. If there was an implicit promise in the proliferation of accessible technology for making music and art in this decade, songs like "Desire to Learn" and "Exorcism" offer a prime example of how that promise can be fulfilled—through an artist with a singular vision and a nurturing community, generously offering their work to whomever is willing to receive it.
-Miguel Gallego
Read our interview with Wizard Apprentice.
Merch for this release:
Compact Disc (CD), Cassette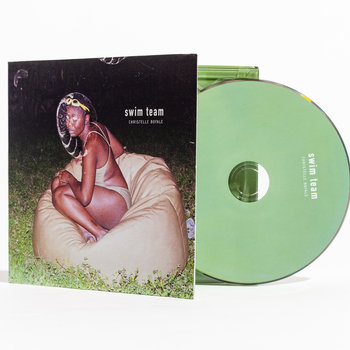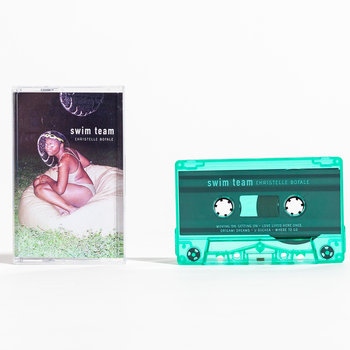 -Shannon J. Effinger
Read our Album of the Day on Swim Team.
Merch for this release:
Vinyl LP
A sentence you don't hear very often is, "Yeah, that album is great—but have you heard the remix album?" It's not that remix albums are inherently subpar; it's more that they feel like supplemental material—like deleted scenes on a DVD, they're something to dig into after you've fully absorbed the original. Which is what makes Penelope Redeux such a standout; its 10 songs hold together beautifully, and the experience is as mysterious and absorbing as its source material: last year's Penelope Two. The tone is set right out of the gate, with the funereal Mogwai rework of "Burn On," which pares the song down to some Badalamenti-esque synths and just a sliver of Trappes' voice. The rest of the album plunges even deeper into the dark: Johnny Hostile's bare-piano-ballad take on the eerie "Farewell" sounds nothing like Throwing Snow's woozy, dubby take on the same song, so much so that if you simply played the record in the background, you'd never know they were birthed from one original. Penelope Redeux is a bleak, barren world unto itself, every inch of it haunted. 
-J. Edward Keyes
Read our Album of the Day on Penelope Two.
Merch for this release:
Cassette, Vinyl LP, Compact Disc (CD)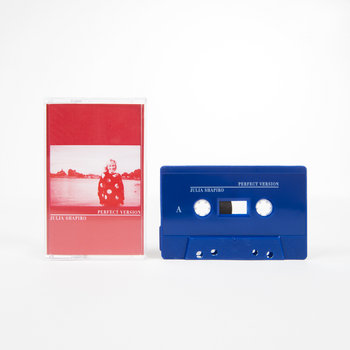 On Julia Shapiro's debut solo album Perfect Version, the Chastity Belt singer writes an instruction manual for becoming her best self. At one point, she's driving in circles searching for a parking spot—one of the several instances where mundane, suburban dilemmas reflect a deep-rooted sense of helplessness. Awash in lax guitar and hazy reverb, Perfect Version is about wading through depression and self-doubt, while also learning to be gentle on yourself. Whether through Instagram-fasting or unconditional self-love, Shapiro's lyrics offer a foggy, honest testament to actively wanting a better future—speaking that desire out into the universe, in the hopes that it might manifest.
-Margaret Farrell
Merch for this release:
2 x Vinyl LP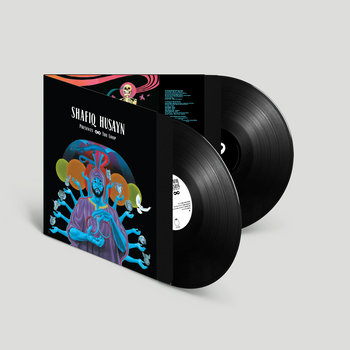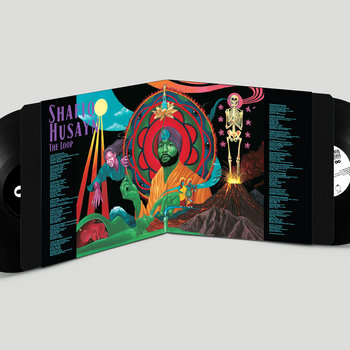 L.A. Producer Shafiq Husayn—best known as one-third of the pioneering future-soul group Sa-Ra Creative Partners—set a new standard for collaborative excellence on The Loop, his long-awaited solo album. That the record was over a decade in the making is understandable, given the diverse, high-caliber cast list (Erykah Badu, Flying Lotus, Anderson .Paak, Robert Glasper), the stellar core band (Thundercat, Miguel Atwood-Ferguson, Kamasi Washington and Chris 'Daddy' Dave), and the free-wheeling soundscapes they inhabit; the swirling, extraterrestrial depths of "Cycles," featuring Hiatus Kaiyote, sound as though they took eons to develop. Impressive as Husayn's atmospheric finesse and obsessive attention to detail may be, the source of his power on this record is actually quite simple: eternal grooves, immortalized through strength in numbers.
-Zoe Camp
Read our interview with Shafiq Husayn.
Listen to an interview with Shafiq Husayn on Bandcamp Weekly.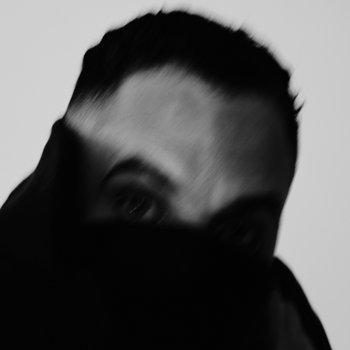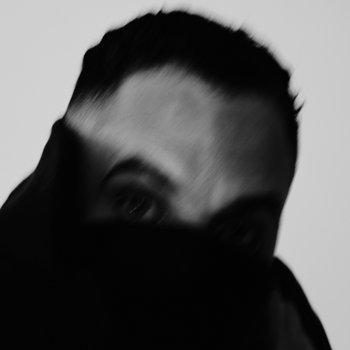 Merch for this release:
Vinyl LP
When Kassa Overall's first album as a bandleader was released this past January, it felt of a piece with the new school of jazz artists (Makaya McCraven and Nubya Garcia, among them) who have adopted hip-hop and modern electronic music production techniques to turn traditionally-recorded improvisations into dense, collage-like marvels. But as 2019 wore on, the brunt of Overall's work has sunken in further, with the drummer/composer's playful tributes to his cool jazz and bop forebears rising to the surface, and his willingness to squelch and switch up musical formulas at will sounding more inviting than ever.
-Robert Ham
Merch for this release:
Bag, Vinyl LP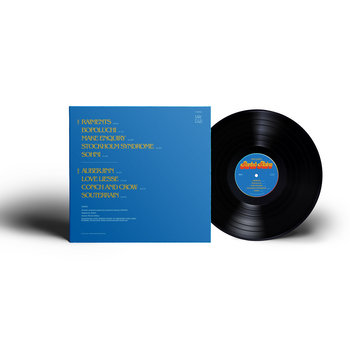 For her third full-length album, Parted Plains, Ami Dang goes ambient. On previous releases, the Baltimore-based singer and musician excelled at crafting experimental pop songs that brought together her skillful sitar work with electronic beats. Dang continues to explore the juxtaposition of traditional and modern instruments on Parted Plains, but this time, she leaves lyrics behind. Instead, she takes listeners on a wordless journey through folk tales of South Asia and the Middle East. Tales of love and tragedy unfold via sitar strums and electronic swells. In the album's most breathtaking moments, like "Auberjinn," past and present intertwine, resulting in an exhilarating tension that showcases Dang's knack for instrumental storytelling.
-Liz Ohanesian
Read our Album of the Day on Parted Plains.
Merch for this release:
Vinyl LP, Compact Disc (CD)
In another era, when the wallop of a supreme rock band and the wail of a powerful singer were as good as gold records, Reese McHenry might have been a superstar—a howling poet of the defiantly broken-hearted. But the 13 tracks of her gripping No Dados, a breakup album about fighting the urge to break down, are an unapologetic testament to the form's real eternal power: to wrestle with our most primordial feelings, like lust or loss. One of rock's most commanding current singers, she wrangles—or, rather, roars—these urges into a riot act of one.
-Grayson Haver Currin
Read our Album of the Day on No Dados.
Merch for this release:
2 x Vinyl LP, Compact Disc (CD)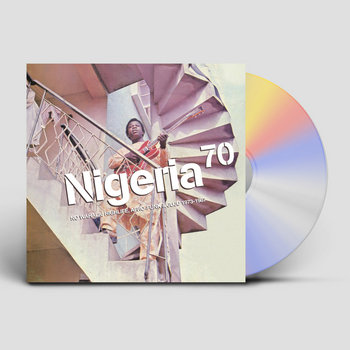 Strut Records' 2001 compilation Nigeria 70 (The Definitive Story of 1970's Funky Lagos) lived up to its title, and offered a blueprint on how to do West African retrospectives correctly. The label's first addition to the series in eight years, Nigeria 70: No Wahala: Highlife, Afro-Funk & Juju 1973-1987, is a somewhat leaner set—one disc, to use the old parlance—but again captures the sunny guitars, prominent horn sections, funky drumming, and bellowing vocals of Nigeria's most happening music scenes. Cool cuts like Don Bruce and The Angels' "Kinuye" might feature the region's distinct highlife axe licks, but it also offers a smooth juice for fans of Western funk too. Amid the good vibrations, Felixson Ngasia & The Survivals' "Black Precious Colour" and Sina Bakare's "Africa" are punchy Black liberation anthems—a reminder of the political instability that served as a backdrop to the music.
-Dean Van Nguyen
Read our feature on the making of Nigeria 70: No Wahala: Highlife, Afro​-​Funk & Juju 1973​-​1987.
Merch for this release:
Vinyl LP, Compact Disc (CD)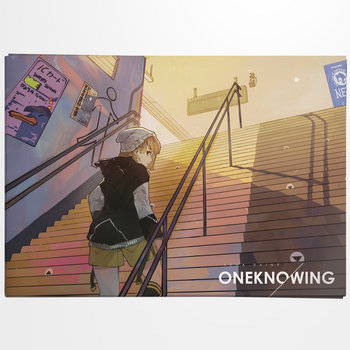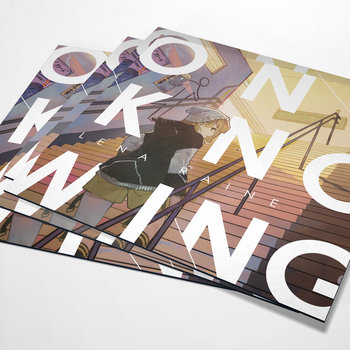 No one knows how to set a mood quite like Lena Raine, whose breakout score for the indie platformer Celeste—a emotionally wrought, yet impossibly catchy set of ambient tracks that's regarded by many as one of best soundtracks of all time—catapulted the Seattle composer into the video-game music pantheon. Her debut album Oneknowing isn't tethered to any title (or even an overarching narrative, for that matter), but it carries the breadth of a saga nonetheless: a melancholic, transatlantic journey that's equally calming and disquieting, inspired by Raine's struggles with creative fatigue, depression, and long-distance love. By soldering artificial elements (Vocaloid software, shimmering synths) to warm, organic textures (Rhodes piano, zither) on highlights like "Light Rail" and "Momodani," Raine delivers a distinctive listening experience that hits closer to the heart than perhaps anything she's ever created. It's the mark of a master world-builder.
-Zoe Camp
Read our interview with Lena Raine.
Merch for this release:
Vinyl LP, Compact Disc (CD), Cassette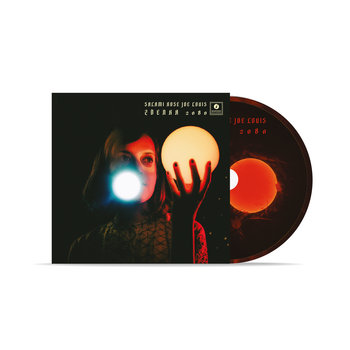 Lindsay Olsen's hometown of Crockett, California is a "strange and sleepy" place with a sugar factory at the center of it, which she says makes the whole town smell like marshmallows and caramel. In a way, her new record Zdenka 2080 reflects these origins. It's a concept album about interdimensional travel and the end of the world—which could theoretically be heavy stuff, but her approach to instrumentation feels almost confectionary. Throughout the record, she spins lounge-y synth loops and space-age vocal melodies into sticky, taffy-like consistencies. It's meant to be apocalyptic, but it's also a sweet journey into a world of pure imagination.
-Colin Joyce
Read our interview with Salami Rose Joe Louis.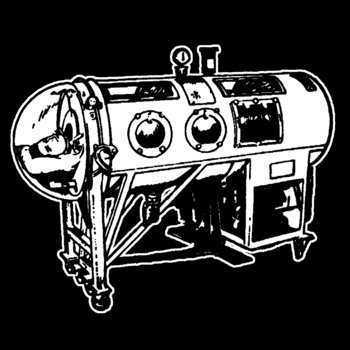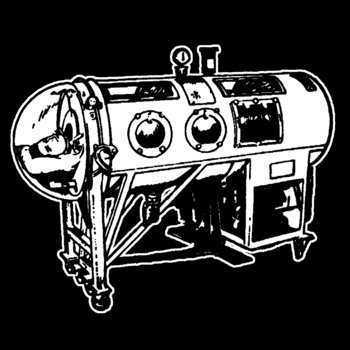 Berlin's DIÄT are expert at pinpointing a modern mood: Laughing to keep from crying. The targets of their dry humor are pointed—apathy, classism, xenophobia, and other such social ills. (See "W.I.G.T.D.W.M.?," for instance, which skewers those who are comfortable enough not to understand why everyone's so angry right now.) Coiled tension lurks at the heart of every song, no matter how languid it might seem; that, combined with smart lyrics, catchy guitar lines, and pitch-perfect production, makes this easily one of the year's best post-punk records.
-Jes Skolnik
Merch for this release:
2 x Vinyl LP, Compact Disc (CD), T-Shirt/Apparel, Other Apparel,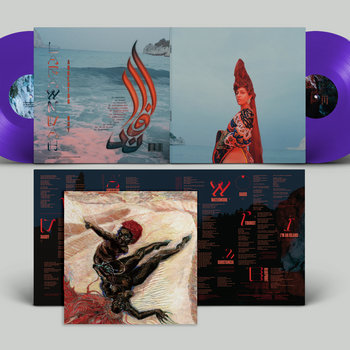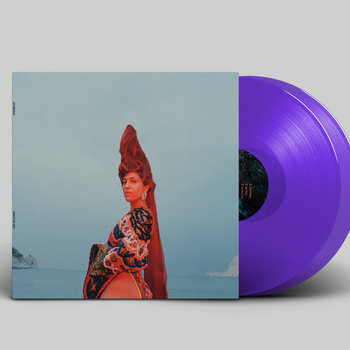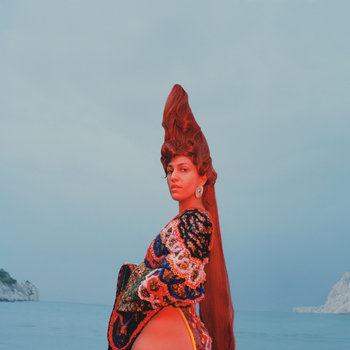 Lafawndah's debut album, Ancestor Boy, sounds more disruptive with each listen, practically anarchic in its pursuit of outsiderness. Drawing upon her Iranian-Egyptian roots, her club-adjacent pop spins intricate narratives, love songs about both her immediate and chosen family. ("There is a song that's me at five years old, and me after I die," Lafawndah told Office Magazine.) Co-produced by frequent collaborators like L-Vis 1991 and Nick Weiss, these tracks take cues from a thorough study of indigenous cultures—specifically, the ancient human tradition of nomadic movement. Julie Byrne, Gaika, Kelsey Lu, and Bonnie Banane all contribute vocals, seamlessly integrating with the unapologetic power of Lafawndah's lead. It's the same agency she claims gracing Ancestor Boy's cover, poised and erect like the queen matriarch of an alien new world.
-Angel Fraden
Read our interview with Lafawandah.
Merch for this release:
2 x Vinyl LP
London's trendy jazz scene is usually known for the influence of the city's dance and hip-hop underground. Nérija—a seven-piece collective, six of whom are women—gives only the subtlest of nods in that direction. Instead, the band mainly spikes its horn-driven progressive jazz with Afrobeat funk, both in groove and texture. (Think modern-day Blue Note Records, but with hip swiveling.) It's an intoxicating reminder of London jazz's other distinguishing feature: the diasporic sounds of the Empire's former colonies.
-Michael J. West
Read our interview with Nérija's Shirley Tetteh.
Listen to an interview with Nérija on Bandcamp Weekly.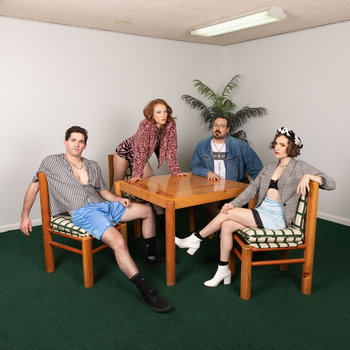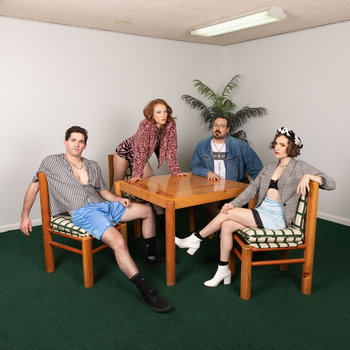 Merch for this release:
Cassette, , Vinyl LP
French Vanilla use slick and bouncy saxophone punk to explore new love and new identities with songs that feel as bold as the outsized subject matter deserves. Every left-field rhythmic breakdown, every zig-zagging blast of saxophone, every oddball post-punk chord change is shot through with infectious wonder. Always a super charismatic and well-recorded band, How Am I Not Myself takes French Vanilla's sound into an even more stylish stratosphere for a record that sounds like it came from Planet Claire—or at least, some far groovier utopian future where the patriarchy has been smashed and everyone is free to be their true selves. But despite its self-declared quest for outrageous self-actualization, this is outward facing music. How Am I Not Myself wants you to believe wholeheartedly in your own magical self, whether that's in front of a crowd or in front of the bedroom mirror.
-Mariana Timony
Read our interview with French Vanilla.
Falha Comum is the opposite of easy listening. Rakta has always been adventurous, but on this release, the São Paulo band (formerly a trio, now a two-piece) takes the listener on a more experimental journey. Each track is droning, dark, and repetitive—with few conventions in the way of song structure. The layered vocals feature a heavy delay, punctuated by bursts of laughter, and screams reminiscent of Yoko Ono. Here, Rakta ventures away from mere dark punk into industrial, electronic dance, and avant-garde noise territory, leaving a wholly immersive, hypnotic sound in its wake.
-Kerry Cardoza
More Top 100:
Monday, Dec. 9: Best Albums of 2019: #100 – 81
Tuesday, Dec. 10: Best Albums of 2019: #80 – 61
Wednesday, Dec. 11: Best Albums of 2019: #60 – 41
Thursday, Dec. 12: Best Albums of 2019: #40 – 21
Friday, Dec. 13: Best Albums of 2019: #20 – 1