BEST OF 2019
The Acid Test's Best Albums of 2019
By Miles Bowe · December 20, 2019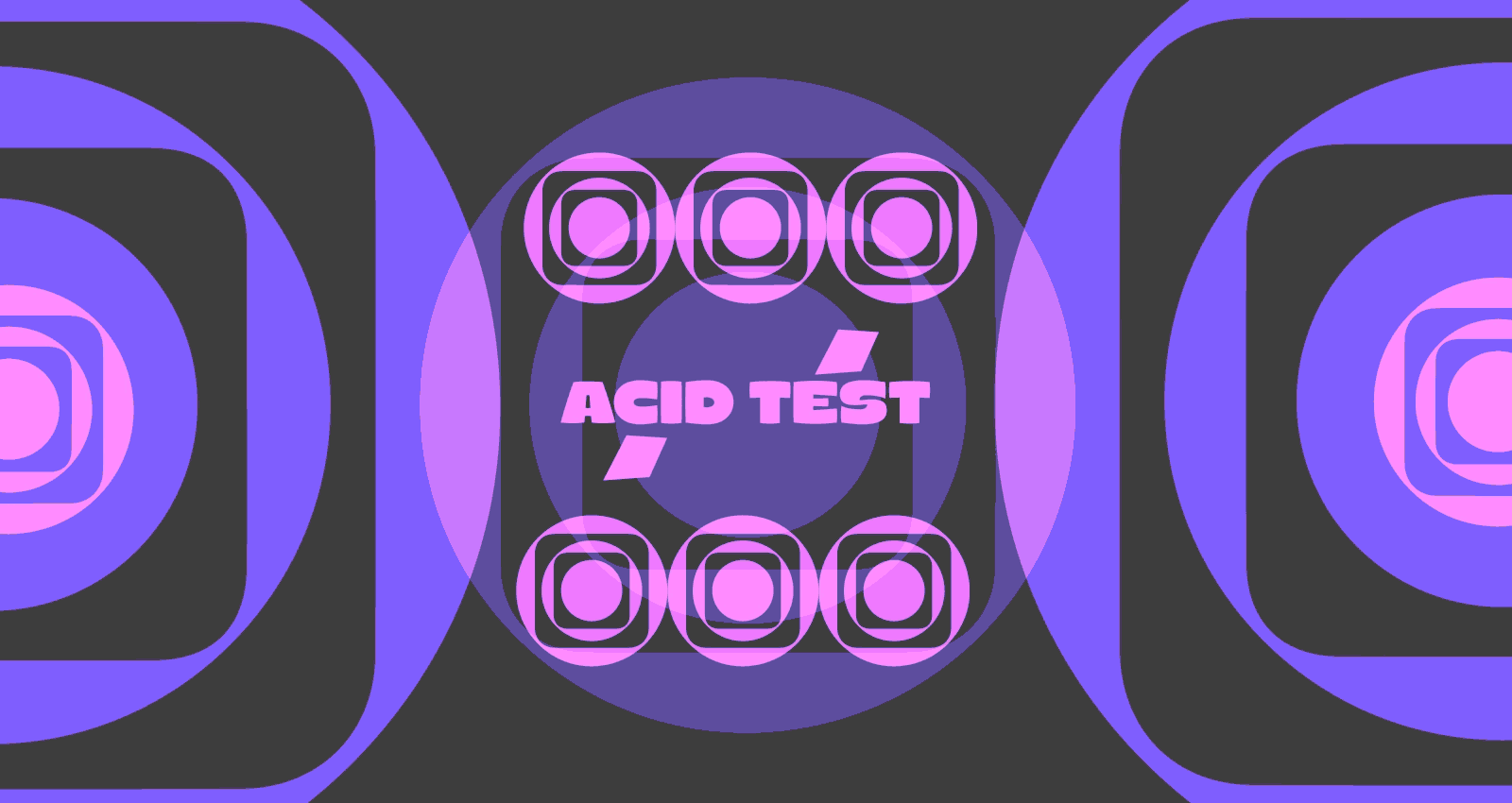 After spending each month of Acid Test searching the outer limits of noise, psychedelia, vaporwave, and whatever falls through the ever-widening cracks between genres, it's worth taking a moment to reflect on what an incredible year for music 2019 has been. In this column, we've found hidden gems, forgotten artifacts, remarkable oddities, longtime artists releasing their best work, and others brave enough to release their first. Most of all, we found that the limits are only as far as we're willing to explore, and there's always something special behind the next page of new releases. Before Acid Test dives into next year, let's take a look at some of our favorites from 2019.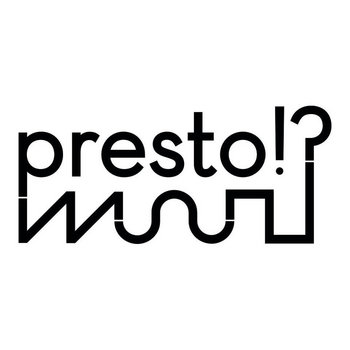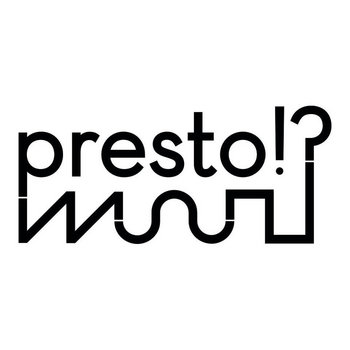 Merch for this release:
Vinyl LP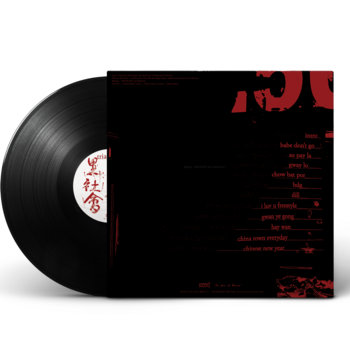 Seven years ago, Cantonese vocalist Vinh Ngans fused hip-hop, trap, dancehall, club, and traditional Chinese music to make songs that sounded like nothing else in the world. His disappearance after a single release on Hippos in Tanks at the beginning of this decade is as mysterious as his return this year. Reuniting with producer Palmistry, the pair both reignite the spirit of their original work, and expand on it. Over Palmistry's lonely, neon-noir arrangements, Ngans delivers lyrics in a lonely whisper that blurs language, but not feeling. It's best captured in "Gway Lo," where an achingly beautiful string arrangement becomes a sort of armor around the gently whispered mantra, "Rapping is a lifestyle / You know what the fuck I'm sayin'." Leaving its brightest moments—like the twinkling "Babe Don't Go"—behind at the start, Triad God only grows more spectral and gut-wrenching as it burrows deeper and deeper into Ngans' soul. It ends with the cathartic surprise of "Chinese New Year," a heartfelt piano ballad that lets sunlight into the project. Whether we'll hear more from Triad God is always a mystery, but we're lucky we got to hear this.
Merch for this release:
Vinyl LP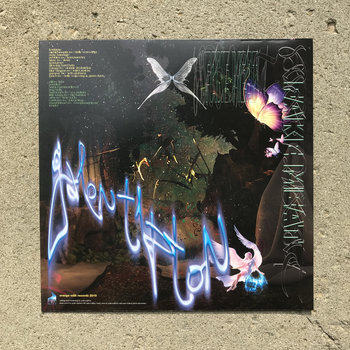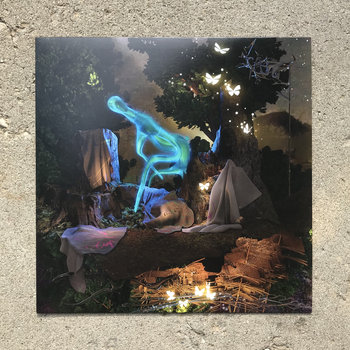 Galen Tipton's debut on Orange Milk is a breakthrough moment for the label, a sprawling rollercoaster of experimental pop, with guest collaborators coming together for one great big group hug. Tipton treats sound design like a pinball machine, letting listeners ping-pong through unimaginable earworms like "orchid mantis" and "nose bandage" before flying into even more beautiful constructions like "touch" and the pointillistic piano of "sissy." Tipton even spreads plenty of tiny, head-spinning vignettes throughout to constantly keep things dizzying. The evolution of Orange Milk has been a joy to watch over the years, and it's fitting that they should end this decade with such a joyfully forward-looking pop album. After all, what could be more pop-zeitgeist right now than fake meat?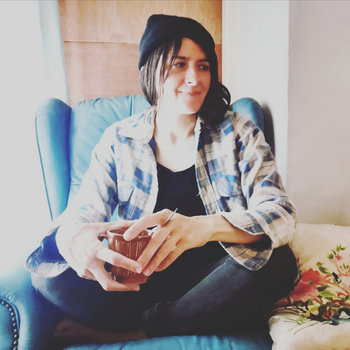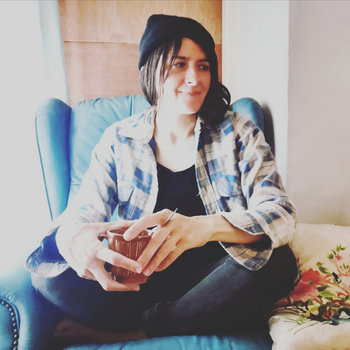 Merch for this release:
Compact Disc (CD)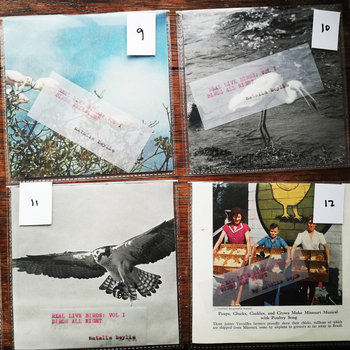 Real Live Birds Vol. 1 opens with tape hiss and what sounds like someone ruffling through a tool box; it's as if a stowed-away tape recorder was accidentally flipped on. Soon, birds begin chirping in the background. But hey don't stay there long: the birds are everywhere and it's hard to keep track of where they end and begin. Some seem to move backwards, others might not be birds at all. To say more would spoil one of the most vivid and engaging pieces of electro-acoustic music this year—an alien journey into sound and nature that could take place in your own backyard.
Merch for this release:
Cassette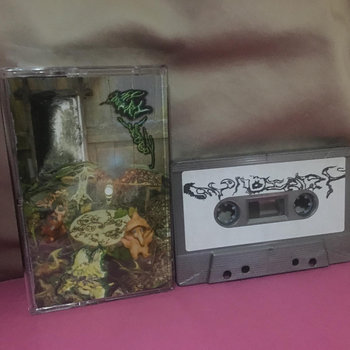 W00dy only needs four tracks of head-spinning vocal loops, body-slamming drum'n'bass and breakbeats to knock you out on My Diary. It's a record that never lets up over the course of its short runtime, hypnotizing you for its entire dazzling length. As often as experimental and club music merge these days, few albums lifted up both genres with such a clear sense of fun. It's a record that will leave you breathless—mainly because it's just about impossible to stop moving while it's on.
Merch for this release:
Vinyl
On another release from Jack Callahan's brilliant die Reihe project, the Queens experimentalist examines 106 chords by deep house pioneer Kerri Chandler on a nearly molecular level. What he finds are the same atomic building blocks of 20th century classical and jazz greats including Morton Feldman and John Coltrane. Every chord, arranged here on strings, attacks and decays in its own moment, letting you appreciate each unique mood. What makes die Reihe genius, however, are the clever ways Callahan frames his delivery. Here, it comes in the delicate murmur of a house beat, a pulse as subtle and powerful as gravity, drawing these chords back to the dance floor.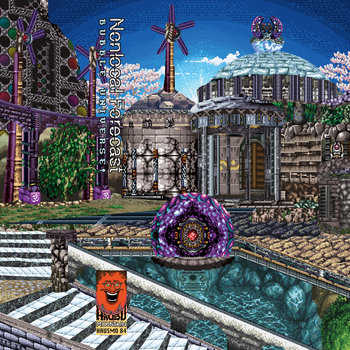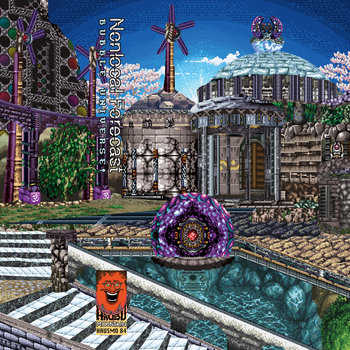 Merch for this release:
Compact Disc (CD), Cassette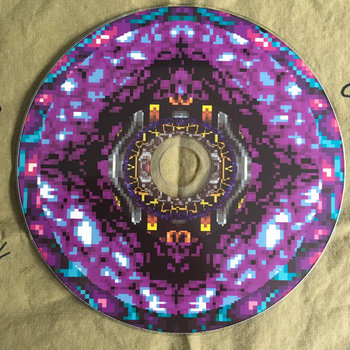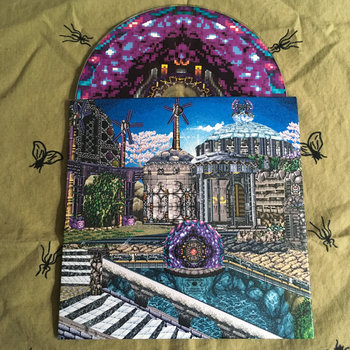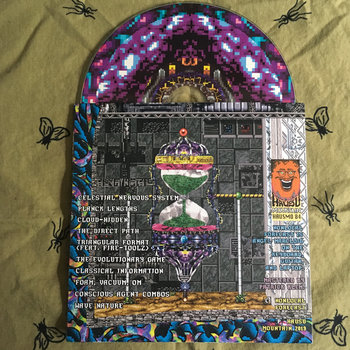 No album deserved an exclamation point more this year than Bubble Universe!, the impossibly feel-good debut of Angel Marcloid's Nonlocal Forecast project. It feels like downloading a ROM-pack of lost Sega games directly into your serotonin center. Marcloid brings the same ornate, dense construction of Fire-Toolz to these songs, but her palette here is all rushes of bright melody, surging prog drum fills, and euphoric splashes of synth. Best of all, it all follows an interlocking logic, hitting moments of gentle sweetness like "The Direct Path" and balancing out it's hyperactive A-side with a softer, but no less dynamic second-half.
Merch for this release:
Vinyl LP
Andrew Pekler began this decade with kaleidoscopic collages of '60s exotica music (even going so far as to house his albums in salvaged, second-hand sleeves). But he's never stopped evolving his impressionistic sound. Expanding on a multimedia project about islands that never actually existed, Sounds From Phantom Island sounds like the humid Fourth World music of 2016's Triste Tropiques left to grow in a modular synth greenhouse. Pekler's synths create an electro-acoustic terrarium where birds and buzzing bugs are almost indistinguishable from the humming synths. Though stylistically unique, it feels like an organic culmination of Pekler's surreal atmospheres, as if the seeds originally planted on 2011's Sentimental Favorites resulted in this rarely blossoming flower.
Merch for this release:
Vinyl LP, Compact Disc (CD)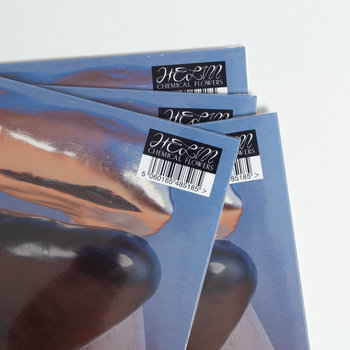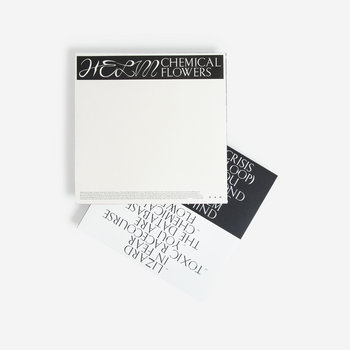 Luke Younger brings his noise project Helm further into the earthly world with the polluted, intoxicating Chemical Flowers. Building off the eerie, loop-based foundation of Olympic Mess, Younger adds elements like the skeletal, Earth-like guitar groove of "I Knew You Would Respond," and nightmarish strings provided by the legendary J.G. Thirlwell on "Toxic Racehorse." Field recordings of things like the sound of flowing water inspire more tension given the surrounding context. Yet even in this environment, we find some of Helm's most tender and cathartic work—like the damaged, pulsing drones of "Body Rushes," and the gorgeous title track, where an angelic ambient drone and distantly echoing guitar clear the storm that preceded them. It's his most complex and satisfying work to date.
Une si granz clartez an vint reminds me of every time a simple sound or faint melody inspired me to make an audio recording with my phone. These four compositions by French sound artist Perlesvaus are special in that same way. Built around field recordings taken in various churches, each track is paired with a diary entry about its construction. There are compelling ambient textures, like the drones that gradually merge with the cathedral recording in opener "Immaculate Silence," or the tape-looped choral of "Monteioj." But Perlesvaus finds just as many transporting moments in the chatter of people passing on the street, or in the creak of a wooden pew.
Pontiac Streator & Ulla Straus
11 Items
As the label closes its second year of blurring ambient and dance music, 11 Items stands as one of the finest gems mined from West Mineral Ltd. Though some of these "items" by Pontiac Streator and Ulla Straus contain their knottiest atmospheres yet—like the sprawling opener, and "Item 3"—the duo discover imaginative club music in "Item 5" and "Item 7." Between that, they tuck away pockets of shimmering ambience that only serve as a reminder of how few labels are doing it better than West Mineral right now.
One of the joys of listening to early Eartheater albums like RIP Chrysalis was hearing all the different sounds growing inside, waiting to burst out. That's one of the things that makes Alexandra Drewchin's voice on the cascading club music of Trinity feel utterly organic—and no less thrilling. The rushing bass music of "High Tide," the Renaissance-like "Preservation," and the throbbing, adrenaline-charge of closer "Liquid, Solid, Gas" are all wildly new environments for her work; but you still feel that sense of transformation and searching that's always acted as the project's lodestone. In this sense, Trinity isn't just an exciting new direction, it's the next step in Eartheater's vast galazy.
Merch for this release:
Cassette
One of the most enduringly fascinating projects to watch unfold this year, Rachel Bonch-Bruevich remains a mystery. Described as a late-Soviet outsider pianist whose amateur recordings were recovered earlier this decade, each simply numbered release captured faded piano recordings dubbed over old cassettes that occasionally burst through like radio interference. As a historical document it's a treasure trove. As a hoax? That would only make these impossibly detailed smears of tape damage and audio drop-out more impressive. But I believe in Rachel Bonch-Bruevich, and exploring the archives of Triptych II (which includes cassettes One, 8 and the essential 13) will make you a believer, too.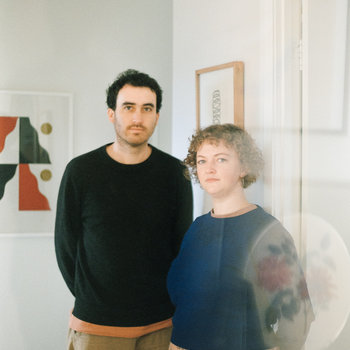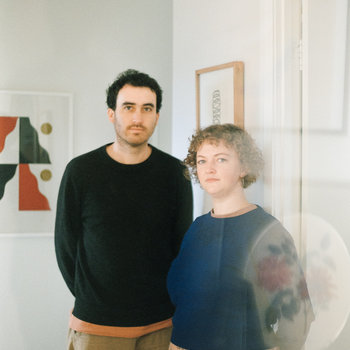 Merch for this release:
Vinyl LP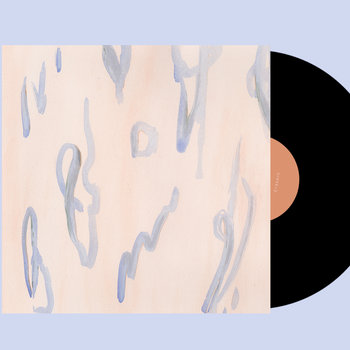 Recalling the bombed-out electronic textures of Low's recent work, Perth duo Erasers perform a séance with monolithically droning synthesizer and the steady march of a drum machine on their best album yet. Though they create a grim atmosphere, the feverish synths, pensive strums of guitar, and Rebecca Orchard's haunted voice generate a mysterious, hypnotizing glow on highlights like "Wandering" and "Deep Lake." Mastered by drone impresario Lawrence English, Pulse Points is a perfect pairing for both the sweltering summer and frigid winter.
This soundtrack to "Poradnik Uśmiechu" (or "Smile Guide"), one of the most surreal webseries dwelling in the depths of YouTube, has been long overdue. Polish composer and creator Wiktor Stribog's wavering keyboard grooves and strangely processed vocals were essential in establishing the show's balance of flowery psychedelia and a darker, more unsettling undercurrent. Fortunately Poradnik Uśmiechu's music and various songs works just as well as an album, making it an accompaniment equal to the series.
Blizzard 96 is a special vaporwave album, because it manages to capture something incredibly specific. Garbled newscasts and storm updates of the infamous blizzard of 1996 in the Northeast float through the album's chopped up weather report Muzak. At times, it catches the flow of a good beat tape and in more ponderous moments captures the childhood wonder of just seeing more snow than you'd ever before in your life. I was a kid for the blizzard of '96 and when I look back now, it feels just like this.